Photography: Anthony Tran via Unsplash
Here are some amazingly fun things you can do alone in Singapore for solo adventures!
Love your freedom? Just want to be by your lonesome for a while? We get it: me-time is in the cards for you. There's absolutely no reason why you can't spend a day without company. It's all about self-care for a happier you! And we've got heaps of amazing things to do alone in Singapore. Just pick your fave and make a date with yourself…
Fun things to do alone in Singapore
1. Create cool crafts
If you've always been curious about ceramics, seize the clay and head to pottery studios around the city to try your hand at wheel throwing, hand building and glazing. Since you're solo, you can take your time trying out the classes and going where your creativity leads you.
2. Get your art on
Channel your inner art critic at cool exhibitions in Singapore, where you'll experience everything from IG-worthy installations to thought-provoking artworks to interactive displays. Best of all, you don't need company to check 'em out.
3. Be mesmerised by the city's creativity
Who says you can't party alone? Head over to Bali Lane and Haji Lane, some of the most happening areas in Singapore. Have cocktails and bites at a hip restaurant while admiring the most famous part of these streets: murals and graffiti art. These neon colours and unique artworks are bound to catch your eye as this Bugis 'hood comes to life and light when the sun goes down.
4. Soothe your nerves
What can calm your mind more than the cathartic sound of slow waves? Head down to East Coast Park, home to one of the most famous beaches in Singapore. Unlike the more bustling and commercialised beaches in the city, it's not hard at all to find a quiet, tranquil spot amongst the rocks and watch the sunset with the wind whipping your hair. What a way to spend a relaxed evening!
5. Hunt for thrift store gems
In the mood for a little pre-loved action? Head over to thrift stores for bargain buys or pop by vintage shops for antique collectables and quirky knick knacks. You'll be occupied all day.
6. Uncover secrets
We're talking about hidden parks and gardens, as well as secret spots like caves and forts. Time for an adventure you won't forget! If you need more tips to explore the city solo, take it from the authors behind Secret Singapore – they've trekked through all the coolest nooks and crannies of the island.
7. Work your muscles
Rock climbing is a criminally underrated sport in the city. No, you don't need to have abs to attempt it and it's not going to drill a hole in your pocket. It's actually an enjoyable and affordable activity that'll have your adrenaline pumping and muscles aching for more, leaving little desire for company.
8. Explore a new neighbourhood
The best thing about going solo? You answer to your own schedule. Go check out cool neighbourhoods and spend as much time as you want in any one place, we say. We've got ideas for Bukit Timah, Seletar, Punggol, Jalan Besar, Telok Ayer, Holland Village, Tiong Bahru and loads more.
9. Lose yourself in comic books
If you want some undisturbed time, head to comic book stores and dive into a whole new world. After you're done browsing through the titles – whether they're new, rare or classic – you can always pop over to a new cafe for a cuppa while you read.
10. Don't get lonely, get creative
Art should be judgment-free and the best time to do it is on your own. Sign up for an art jamming session at a studio and let the paint tell your story on canvas. These places will usually provide you with everything you need for freestyle painting, including brushes, colours, and even a drink – so you're all covered. Alternatively, attend a craft workshop and make your own jewellery, leather goods, floral bouquet, crochet piece or even gin! Oh, and for kitchen whizzes, baking classes will teach you how to whip up cakes, bread, tarts and more in a totally fun and casual environment.
11. It's tour time!
Sure, it's fun with a friend. But it's a novel experience doing it alone, plus you'll start new friendships along the way. Singapore has plenty of heritage trails and walking, cycling and kayaking tours that highlight food, nature and history. Just select your fave!
12. Say it with us: Self-care
Planning to prioritise wellness and bring your mental health back on track? We have options! Take a day off and slow down to recharge at some of the best spas in Singapore. Wanna pamper yourself with a lavish beauty routine? Take note of our A to Z skincare guide. Or, there's always the magic of home scents and crystals (if you're a believer) – just indulge in essential oils and luxury candles. It's total bliss.
13. Go green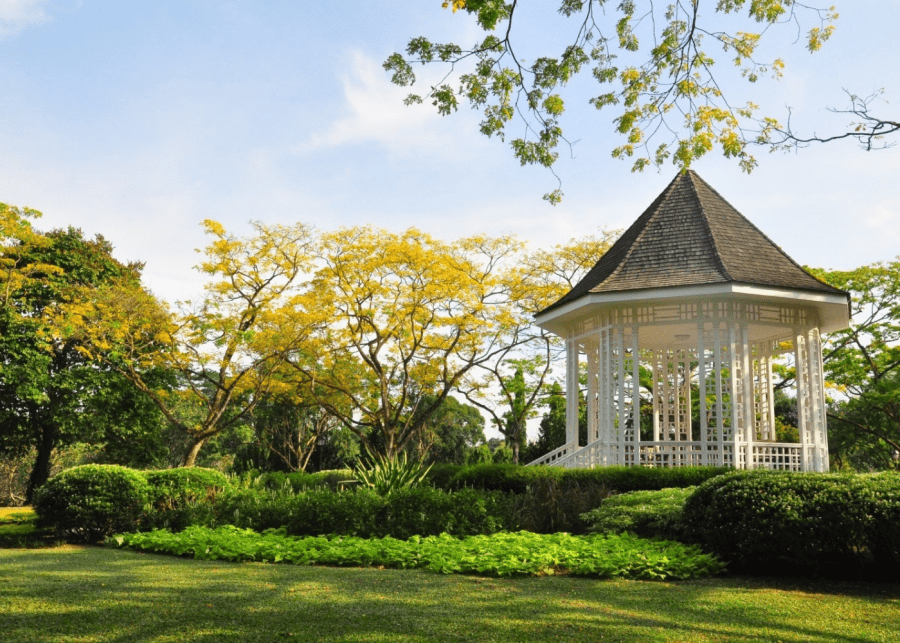 When the going gets tough, get out of the urban gridlock and head back to nature. Hiking is one fun way to keep your sanity intact (with health perks along the way). From offshore islands to nature spots with peak views to lovely green parks and gardens like our OG Botanic Gardens, there's something for everyone. Take your pick and remember to gear up before you set out!
14. Find calm in nature
Ever heard of forest bathing? Well, it's not quite how you'd picture it. We tried out this surreal experience for ourselves and gained a newfound appreciation for nature after immersing ourselves in greenery and awakening all our senses.
15. Journey to the past
Put on your walking shoes and take a deep dive into the history of Singapore's heartlands at charming areas such as Toa Payoh, Balestier, Queenstown and Pasir Ris. Or tick off all the national monuments and historical sites of Singapore on your bucket list in one weekend. The architecture alone will have you beaming with #localpride.
16. Find inner peace
Surely you can go solo on this – grab your trusty mat, and detox mentally and physically with yoga at a park. The lush greenery and fresh air will calm you down in no time. Join an outdoor yoga class, or if you're confident doing it on your own, good on you! Psst: no harm in wearing your best activewear threads while you're practising your warrior pose.
17. Spend time with your nose in a book
Getting cosy with a book is one of the best ways to spend some quality me-time. While you can check into one of the public libraries in town (we recommend the centrally-located library@orchard!), try dropping by a quiet, hidden cafe for a good read. Or curl up on the couch at reading rooms in town. Do not disturb!
18. Rise and shine early
Can't get enough of nature's beauty? Catch the sunrise in Singapore at stunning spots like parks, waterfront areas and beaches. Or wait till evening rolls around and head outdoors to marvel at the sunset. You can even bring along a journal to jot down some reflections for a mindfulness sesh.
19. Splash that cash
Credit cards out! There's no me-time therapy like retail therapy. Seriously, shopping is the best go-to activity when you need to cheer yourself up. Hit the usual malls, go on a shopping neighbourhood crawl, rummage through a flea market or keep it simple and comfy by shopping online – with a glass of wine in your hand, of course.
20. Get your dose of art and culture
You don't need a buddy to enjoy museum-hopping. So pick the exhibition that calls out to you and immerse yourself in the city's wonderful museums and galleries. When you want to switch things up, pop by secret museums for an unusual experience.
21. Snap away!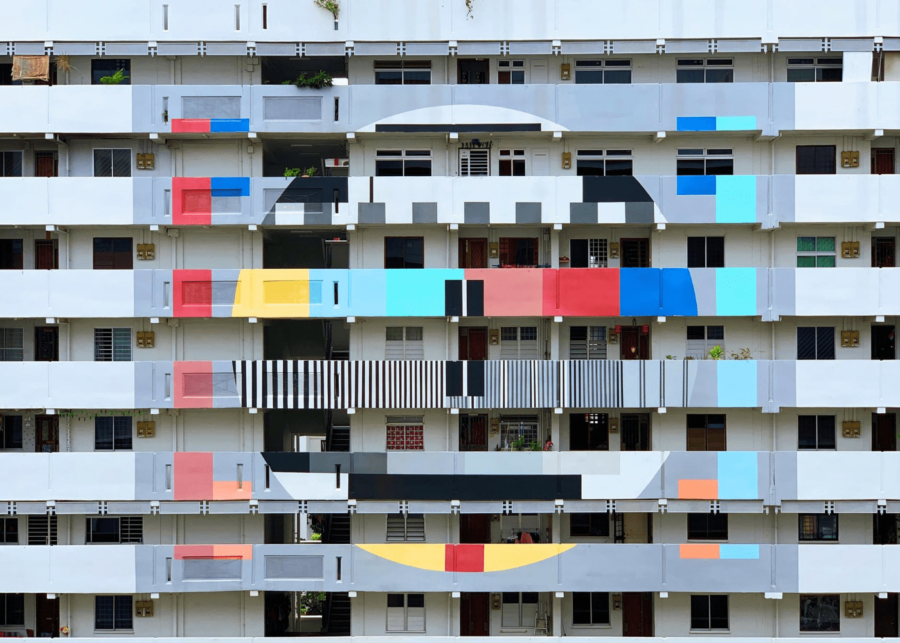 The city is packed to the rafters with award-winning architectural wonders – and we don't just mean the soaring skyscrapers of the CBD. From wonderfully bizarre Art Deco-style office buildings to futuristic mosques, they're a good reason to time to take time off and admire the stunners in Singapore through your lens. To start, follow cool photographers on IG. Then, make your way to vibrant neighbourhoods to find unique HDB blocks.
22. Enjoy a movie you actually want to watch
Got some time to spare? Watching a movie is a no-brainer option on the list of things to do alone in Singapore. But we're not talking about binge-watching at home. Head out and catch that silly flick you've been wanting to see but can't get anyone to join you for. Indulge in some popcorn and snacks (that you don't even have to share), and laugh out loud freely at the funny scenes – it might actually be therapeutic! If you want, you can be a little adventurous and catch a movie at an alternative cinema instead of your usual go-to.
23. Let out the frustration
Don't keep it all in! Unleash your stresses by destroying things – legally, of course. The Fragment Room is one smashing place to be if you have pent-up anger you want to release, but don't want your friends to see your 'rage face'. How does it work? You pay for the session, gear up and proceed to break objects in a soundproof room. Pure satisfaction.
24. Up your hipster game
Sure, everyone's on Spotify (us included) and we all love rocking out to fab tunes. But old school vinyl is far from obsolete. There's something rather timeless (and seductive) about removing a glossy 12-inch from its sleeve, placing it on a player, gently dropping the needle onto the record, and taking in the warm, glorious sound from the speakers. Intrigued? Time to go crate-digging at record stores.
You'll never be bored with these fab things to do alone in Singapore!