We love these gorgeous historical shophouses in Jalan Besar!
Get to know the history, food and hidden gems of Jalan Besar in our complete guide to the heritage 'hood.
Think of Jalan Besar and food comes to mind. Namely, hip cafes and famous local eateries. Its name means 'big or wide road' in Malay, though the one-way street bordering Lavender and Little India was originally a track going through a betel nut and nipah plantation. Now, it's a conserved area full of stunning shophouses boasting attention-grabbing colours and beautiful architecture. Spend an afternoon here and you'll stumble across an assortment of good food, vibrant murals and boutique hotels. Ready to explore?
Jalan Besar guide: Food and drinks
1. Sungei Road Laksa
Okay, we know it's always sweltering in Singapore. But on the off chance you're in the Jalan Besar area on a cool day, we recommend tucking into a hot bowl of laksa. And of course, there's no better place to have it in this part of the world than at Sungei Road Laksa. Think flavourful, coconut-y gravy topped with juicy cockles and crunchy beansprouts for just $3. We're dreaming about it already.
Sungei Road Laksa, #01-100, 27 Jalan Berseh, Singapore 200027
2. Apartment Coffee
A minimalistic space awash in white, this coffee joint invites you to shake loose your stresses and relax the moment you step in. The folks behind the counter are passionate about all things coffee, offering freshly roasted brews with stories to tell and flavours to enjoy. Pair 'em with a pastry or sweet treat of your choice, and laze the day away in the serene space.
Apartment Coffee, #01-12, 161 Lavender Street, Singapore 338750
3. Chye Seng Huat Hardware
A stalwart on the local cafe scene, this hipster hangout is one of the big reasons why cafe-hoppers and caffeine addicts flock to Jalan Besar. Industrial chic with a breezy alfresco area, Chye Seng Huat Hardware knows its coffee inside out. Just take a look at the range of espressos, seasonal coffees and cold brews. Brekkie lovers will love the all-day big breakfast, while hearty eaters can dig into mains like juicy burgers and hearty wraps.
Chye Seng Huat Hardware, 150 Tyrwhitt Road, Singapore 207563
4. Char
Craving Cantonese roast meats? Char does a wicked rendition of char siew, with fork-tender meat drenched in a sauce that's gloriously sticky, sweet and salty. Come for its signature, but stay for the jasmine tea-infused roast duck and soya sauce chicken. They're all so delightful that you can't help but go for the trio on one platter. Don't forget to pair 'em with draft beers, ciders or wines to elevate the dining experience.
Char, 363 Jalan Besar, Singapore 208994
5. Creamery Boutique Ice Creams
Need an ice cold treat after a sunny day exploring the neighbourhood? You've come to the right place. This ice cream parlour churns out small batch pints in flavours like butterscotch chocolate, brown sugar assam tea and Guinness stout. Oh, and did we mention the best part? You can pair your scoop with a molten core cookie for hot and cold goodness.
Creamery Boutique Ice Creams, #01-03, 139 Tyrwhitt Road, Singapore 207557
6. Two Bakers
On the hunt for a hearty brunch? This cafe in Jalan Besar hits the spot with its line-up of delectable dishes including tiger prawn avocado salad, pancakes topped with ricotta and fresh fruit, and toast with eggs. Don't forget to leave room for dessert, though. These intricate creations are a sight to behold, blending flavours like mango, passion fruit, pistachio and vanilla in too-pretty-to-eat designs.
Two Bakers, 88 Horne Road, Singapore 209083
7. The Tiramisu Hero
Can't say no to a good tiramisu? Pop by this cafe for cupcake or jar variations in flavours such as cinnamon, matcha, lemon lavender, yuzu and even durian. You can also customise your own creation if you'd like! To stay and chill over a meal, browse through the menu, which offers everything from all-day brekkie and meat-free dishes to waffles and ice cream.
The Tiramisu Hero, 121 Tyrwhitt Road, Singapore 207548
8. Lucid
With an industrial grey space and a focus on coffee, Lucid keeps its eye firmly on the classics. Think black coffee, iced white, mocha and chocolate drinks. Don't forget to indulge in desserts like banana bread and brownies on the menu, alongside its famed cloud cake made of white chocolate mousse and shortbread base.
Lucid, 38 Hamilton Road, Singapore 209208
9. For The People
For The People sits on a stretch of hardware shops, cafes and backpacker hostels. Step through the doors and you'll find yourself in a welcoming minimalist space filled with designs in an array of geometric shapes and pops of colour. Its menu is pretty standard for a cafe, offering all-day brekkie, pastries, coffees, smoothies, cold-pressed juices and beers. Signatures include fried chicken and waffles, beer-battered fish and chips, wagyu beef burger and eggs benny. Come by the cafe for a chill hang if you're in the Jalan Besar area!
For The People, #01-01, 11 Hamilton Road, Singapore 209182
10. Druggists
For good grub paired with craft beers and cocktails, head to Druggists. With its retro storefront and warm interiors, it's a great spot to catch up with the fam over a meal. You'll be nibbling on har cheong gai (prawn paste chicken), kung pao chicken poppers and chilli crab fries as you savour champagnes, natural wines and cocktails.
Druggists, 119 Tyrwhitt Road, Singapore 207547
11. Red Eye Smokehouse
American-style BBQ meats are the name of the game at this Jalan Besar food hotspot. Everything's smoked to perfection, so come hungry expecting to chow down on tender, juicy servings of beef ribs, pork belly, beef brisket, pork ribs, pulled pork and smoked chicken. Get the BBQ tray if you're going communal, so you can nosh on sides like cornbread, dirty rice and coleslaw.
Red Eye Smokehouse, 1 Cavan Road, Singapore 209842
12. Kok Kee Wanton Noodles
The famous wanton stall typically sees long lines of hungry diners queuing up for its simple but good wanton noodles, fried wanton, dumpling noodles and dumpling soup. If you haven't tried its recipe, the sauce is umami all the way, drenching the springy noodles beautifully.
Kok Kee Wanton Noodles, 30 Foch Road, Singapore 209276
13. Black Fairy Coffee
To these folks, magic is a perfect cup of coffee. A little bit of fairy dust never hurt anyone, especially if you've been craving a cuppa all day. Using arabica beans brewed with fresh, filtered water, each drink is made with precision and consistency to ensure optimal flavours. While you're here, fill up on orders like soy chicken, eggs benny, burgers and salads.
Black Fairy Coffee, 131 Tyrwhitt Road, Singapore 207553
14. Beach Road Scissors Cut Curry Rice
This is one must-try when you're in the vicinity. Sure, it's fuss-free and no-frills, but that's where all the charm is. Settle in for a comfort food treat as you pick your meats and veggies to go with the flavourful mix of curry and rice. It's not the most aesthetically pleasing dish, but its allure lies in its mess.
Beach Road Scissors Cut Curry Rice, 229 Jalan Besar, Singapore 208905
15. Butter Studio
For a taste of homemade goodies, drop by Butter Studio to gorge yourself silly on cakes and all kinds of sweet bakes. Try the biscoff burnt cheesecake and local-inspired treats like ondeh ondeh waffles or sea salt Nutella tarts.
Butter Studio, 147 Jalan Besar, Singapore 208865
16. Swee Choon Tim Sum Restaurant
The godfather of affordable late night dim sum in Singapore, Swee Choon has been the fave haunt of night owls for decades. Since 1962, it's opened to long lines of hungry diners waiting for their fill of siew mai, har gao, xiao long bao, salted egg yolk custard bun, carrot cake and char siew bao. You'll never leave unsatisfied!
Swee Choon Tim Sum Restaurant, 183/185/187/189/191/193 Jalan Besar, Singapore 208882
17. Two Blur Guys
Don't judge 'em by their name, 'cos these guys are anything but blur when it comes to good food. Burgers are what they specialise in, with everything from beef and chicken to seafood and vegan creations. Try the classic or go for something with a twist, like the spam ham, foie gras or cheese patty burgers. If you need a frosty one to wash down the grease, try the craft beers on tap.
Two Blur Guys, 387 Jalan Besar, Singapore 209002
18. Dynasty Fried Porridge
What is fried porridge, you ask? Well, at this Ipoh zi char stall, porridge gets the fried-in-a-wok treatment before it sits in a claypot for that wok hei (smoky) taste to linger. Sample the signature dish with meat, fried shallots and pork lard – and if you're sharing in a group, go for the KL Hokkien mee and fried chicken as well.
Dynasty Fried Porridge, 30 Foch Road, Singapore 209276
19. Wimbly Lu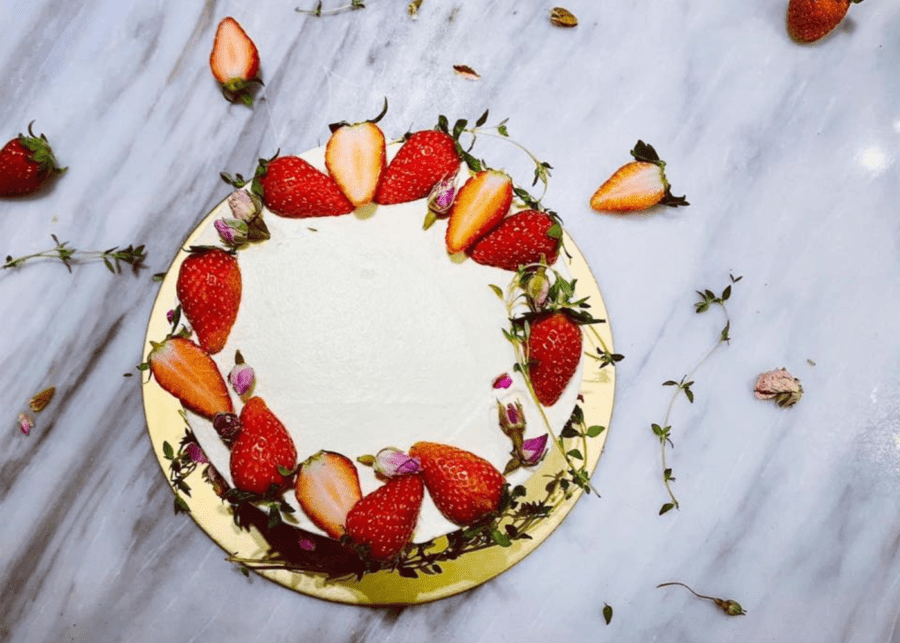 The dessert connoisseur is an absolute go-to whenever we're in the mood for something sweet. Seriously, Wimbly Lu has everything your heart desires. From waffles, crepes and pancakes topped with ice cream to cakes in flavours like earl grey blueberry and molten root beer, these folks do it all. And let's not forget the handmade chocolate truffles in flavours like baileys, champagne and rum and raisins.
Wimbly Lu, 166 Tyrwhitt Road, Singapore 207570
20. The Refinery
Part resto, part bar and part designer workspace, The Refinery is known for its coffee, beers and grain bowls. It's going through a revamp right now, so check back at the end of October to find out what's new in the space!
The Refinery, #01-02, 115 King George's Avenue, Singapore 208561
---
Jalan Besar guide: Shop
21. The Nursery
This one's for you plant mums. Pick up some aesthetically-pleasing houseplants in this quaint little shop (it's possibly our favourite in all of Singapore). You'll find the most photogenic plants like philodendron, monstera and peace lily here. Plus, they come in the prettiest concrete and ceramic pots. We can't get enough of this dreamy corner!
The Nursery, 326 King George's Avenue, Singapore 208567
22. Roger & Sons
Looking for fine furniture and thoughtful objects to jazz up your abode? Take a trip to Roger & Sons. They'll craft something up for you that looks like it's pulled right out of a Kinfolk magazine. We're talking everything from serving boards and kalimbas to elaborate dining tables, outdoor benches, bar furniture and more! If you can dream it, they can do it.
Roger & Sons, #01-01, 115 King George's Avenue, Singapore 208561
23. Antea Social
Put this on your bucket list if you're a tea connoisseur. This tea-centric shop focuses on artisanal teas, custom tea blending, and modern tea experiences. It's the perfect place to slow down and forget the buzz of the city over a cup of well-brewed tea. Attend a workshop to discover more about tea, herbs and flowers. Or, pick up one of its classic four tin collections that feature single-origin teas like kuki-hojicha and shui xian.
Antea Social, 9 Tyrwhitt Road, Singapore 207528
---
Jalan Besar guide: Explore and stay
24. Street art
Turn into the little corners of Jalan Besar and you'll be rewarded with wall murals. There's one right outside Chye Seng Huat Hardware, if you keep your eyes peeled. It's a series by artists Mike Herabot and Julie Chua, ending off with the quote "I once dreamt of a life where all was how I imagined it to be" as you follow it down the back alley.
Oh, and if you're a fan of Guinness, the beer brand worked with homegrown artist Ben Qwek a few years back to create Ang Ji Gao (Hokkien for 'red-tongued dog') murals in places like Horne Road, Plumer Road and Hamilton Road.
25. Petain Road shophouses
If you've never gazed at the Petain Road shophouses, you're in for a real treat. This gorgeous row is quite a visual spectacle, even in an area full of vibrant old school architecture. Built in the 1930s, these 18 pre-war terrace houses are designed in the style of Chinese baroque mixed with a splash of Peranakan charm. Take a closer look and you'll see ceramic tiles, symmetrical lines and intricate patterns on the floors and walls, with bird and flower motifs in pale green and pink hues.
However, the place is no stranger to controversy. It's named after Philippe Pétain, a French national hero during World War I who was eventually convicted of treason for his role as head of the collaborationist government in World War II. There have been calls to rename this road but to no avail. That's not all, though. The area is also home to a red light district. It's not as well-known as its Geylang counterpart, but it's apparently been active for decades, with nondescript, slowly disappearing brothels tucked away in the back alleys.
26. Jalan Besar Stadium
Did you know: this stadium was used during the Japanese Occupation as a mass screening site for Operation Sook Ching, to stamp out anti-Japanese sentiments from the Chinese community in Singapore. Later, it became a centre to teach the Japanese language. Post-war, it hosted the first Singapore Youth Festival and the inaugural Singapore Armed Forces Day in the 60s. After its 1999 facelift, the place is now home to a football stadium, swimming complex, gymnasium and multi-storey carpark.
Jalan Besar Stadium, 100 Tyrwhitt Road, Singapore 207542
27. Wanderlust
Situated off Jalan Besar and housed in a 1920s conservation building, Wanderlust finds itself in a prime position surrounded by the history and culture of Little India. Featuring cosy studios, sleek lofts and rooms with a view, the boutique hotel brings just the right balance of contemporary comfort and heritage charm. Plus, its flexible living concept welcomes both visitors passing by and long-term guests. Tip: don't miss out on dining at Sri Lankan restaurant Kotuwa when you stay here!
Wanderlust, 2 Dickson Road, Singapore 209494
28. Hotel Yan
With elements of washed concrete, high ceilings and exposed steel pipes in its design, the industrial-style Hotel Yan offers lofts, balcony views and lush suites among its room categories. Settle in for a stay and you'll find cool cafes and affordably-priced local eateries right outside your doorstep.
Hotel Yan, 162 Tyrwhitt Road, Singapore 207581
Now you have everything you need to explore the best of Jalan Besar's cafes, eateries, shops and hotels!