Photography: Chelsea Shapouri via Unsplash
Make your home smell amazing: shop candles, diffusers, room sprays and essential oils in Singapore.
If you haven't noticed, a good scent makes a home. Now that you've got the perfect interior decor and indoor plants to breathe life into your space, you need the right fragrance to represent you and your personality. We've sniffed out where to shop for candles, diffusers, room sprays, home scents and essential oils in Singapore. Just follow your nose…
Best home scents and essential oils in Singapore
1. Nine Wicker Ave
Designed with the best intentions to heal your mind, body and soul, the scented candles, essential oils and soaps at Nine Wicker Ave are your perfect self-love companions. Tired souls will enjoy the bestselling Liquid Sleep bundle – that includes the crowd favourite candle and essential oil roller ball (formulated with a soothing blend of lavender, marjoram and rosemary). For those who enjoy a little surprise, some of the candles even come with hidden gemstones that you can unearth and keep as the candle melts.
Nine Wicker Ave, available online and at multiple locations including Isetan Scotts and Crane Living Pop-up @ Takashimaya
2. Pristine Aroma
Rejuvenate your abode with aromatherapy: Pristine Aroma's reed diffusers offer lovely scents and double as a sleek decor piece, too. For staycay vibes, check out the Hotel Series Reed Diffusers, with home scents inspired by boutique hotels like the glamorous English Country Inn and the Japanese Ryokan. Or, give the Garden Series Reed Diffusers a go. Scents like lavender promise a good night's sleep while lemongrass keeps pesky mosquitoes at bay naturally.
Diffusers aside, candle lovers are in for a treat! The City-Inspired Series lets you imagine an overseas holiday through fragrances influenced by Paris, Bali, Honolulu and more. Light them up and daydream about your next trip!
Pristine Aroma, available online
3. Breathe Essentials Co
To soothe your nerves, this homegrown brand is one of the best places to shop for scented candles and essential oils in Singapore. Its bestsellers include the sleep-inducing lavender fields cocosoy candle, the deliciously scented white tea and ginger cocosoy candle, as well as its range of 100% natural organic essential oils for your diffuser. Carting something out as a gift? The store also has greeting cards and bags to complete your surprise.
Breathe Essentials Co, available online
4. Scent by Six
This local label creates scents to remind you of a specific destination from your travels or a particular memory that'll leave a warm, fuzzy feeling. Select from three different scents – 2065 Ujong (an interpretation of Singapore in the year 2065), 1724 Puka (reminiscent of dreamy white beaches in Boracay) and 27°F Biei (it takes you straight to the snow-capped mountains in Hokkaido). No need to spend on flight tickets! Both the reed diffuser and 100% soy candle also make for great home accessories.
Scent by Six, available online and at multiple locations including 313@Somerset and Bugis Junction
5. Thann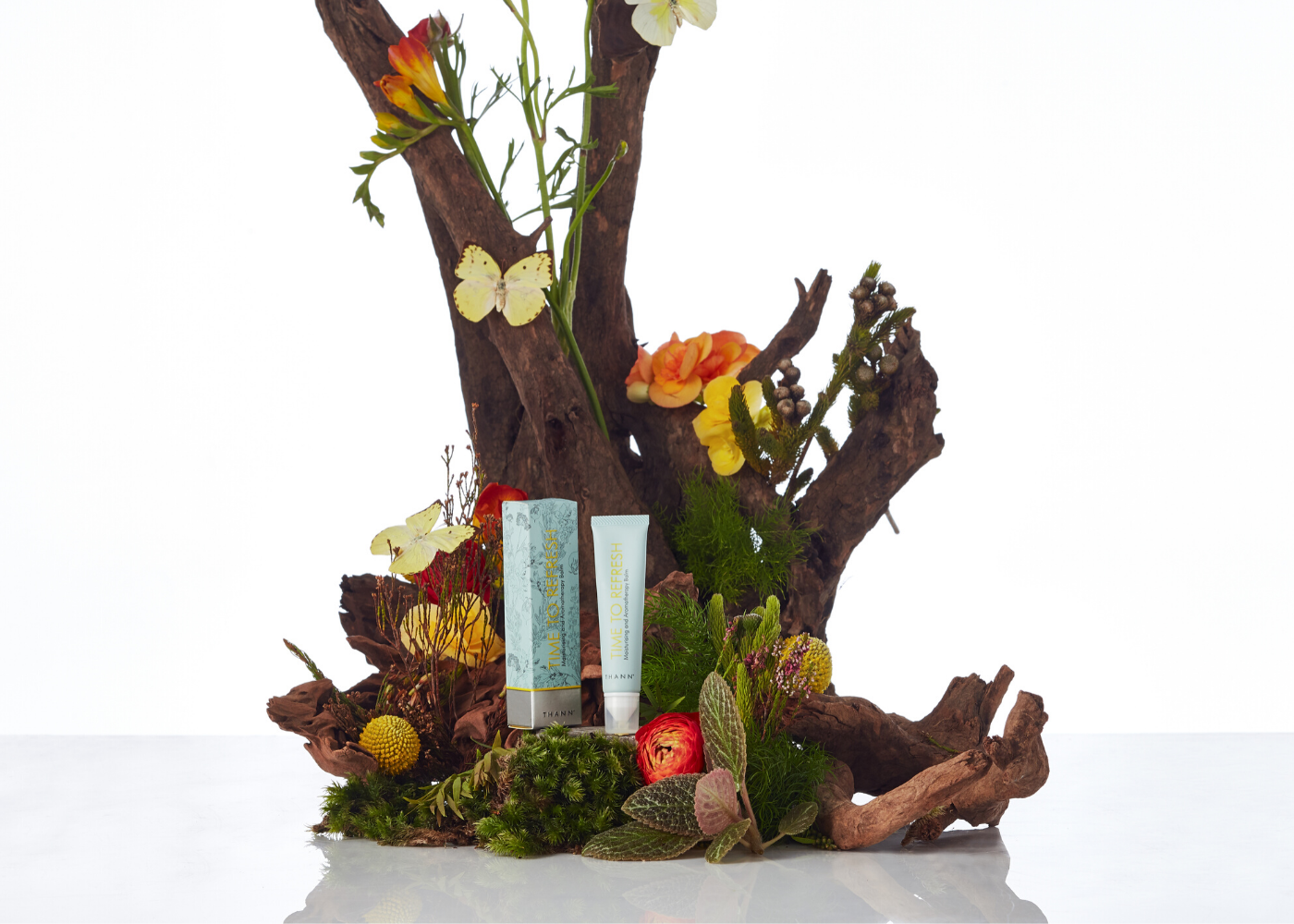 It's only apt that Asia's leading aromatherapy brand is on this list. Packed with Asian botanicals like rice brand oil, shiso, jasmine and nutmeg, it'll transform your living spaces into an oasis of calm. Thann has a variety of essential oils, aroma diffusers, fragrance mists and candles for the home, but you can also get the Time to Refresh moisturising aromatherapy balm for stress relief on the go.
Thann, available online and at #03-45, Paragon, 290 Orchard Road, Singapore 238859
6. Flo Aroma
Conceptualised and created in Singapore, Flo was created to fill the gap for aromatherapy that suits our humid climate. We're all eyes for the fuss-free nebulising diffusers – these babies don't require water or heat, so essential oils are diffused in their purest form. We've used it ourselves and are absolutely pleased with the variety of uplifting aromas.
Flo Aroma, available online
7. LotusWei
Never heard of flower essences? Us too, until we stumbled upon Katie Hess, founder of flower elixir expert, LotusWei. These elixirs, aura mists and anointing oils are packed with blooms like Hong Kong orchid, wild fireweed and pink magnolia pink lotus. Each flower is known to have healing properties for the body and mind.
LotusWei, available online
8. Mmerci Encore
Avid readers will know how much we love Mmerci Encore's handcrafted artisanal gems. All essential oils are made right here in Singapore incorporating 100% pure and fresh ingredients. Spritz your room with oil-based aura mists or add drops of your preferred aromatherapy blend to a diffuser or oil burner. Whether you need to destress or kickstart your day, you'll definitely find something to leave you feeling A-plus.
Mmerci Encore, available online
9. Penhaligon's
The secret to living like the royal family? Penhaligon's. It's a 147-year-old fragrance house from London that's all about heritage and sophistication. No matter which candles you pick – in classic ivory or in gold glass – you're guaranteed a sublime aroma wafting through your home.
Penhaligon's, multiple locations including Ion Orchard and Raffles City

10. Artisan of Sense
We're crushing on this local label that's big on eco-friendliness and sustainability. Vivian Chung's Artisan of Sense proudly creates candles and home fragrances that are entirely plant-based and cruelty- and toxin-free. Apart from looking great, these handmade soy wax candles with pure essential oils and lead-free cotton wicks smell incredible, too. For those who prefer room sprays, the FDA-certified ones double up as body mists or linen and antibacterial sprays. We can safely call this a win for all things natural!
Artisan of Sense, available online
11. Ashley & Co
This brand may be known for its liquid soaps, but it's also the go-to for amazing candles and diffusers in Singapore. The candles are seriously good-looking. Dressed in matte black with gold text, they're individually hand-poured and include unique aromatic blends like Tartan and Spice (cinnamon, toasted almond and crisp apple). Its diffusers are no ordinary air fresheners. They're environmentally-friendly, long-lasting and gently release formulations through porous wicks.
Ashley & Co, available online
12. Diptyque
Oh, how we squealed and swooned when we heard of Diptyque's flagship store opening. The gorgeous tropical luxe shop is home to the French luxury brand's covet-worthy home fragrances. Its legendary candles are a must-have for home scent fans. Plus, they make gorgeous brush holders once the wax is burnt up. But if you're looking to really make the scent stick, get the complimentary room sprays and diffusers.
Diptyque, #B1-33A, Ngee Ann City, 391A Orchard Road, Singapore 238873
13. Jo Malone
You can't quite top Jo Malone when it comes to luxury scents. Light a candle to infuse any room with a delicious scent, or let it linger with a reed diffuser. Everyone knows scent customisation is the height of luxury! That's why Jo Malone's fragrance combining is the ticket to finding a home scent that's uniquely you. Tip: use complementary candles or diffusers in different parts of the home. As you walk through your space, they'll blend together between rooms in a delicious combination.
Jo Malone, multiple locations including The Shoppes at Marina Bay Sands and Takashimaya
14. Hysses
Formerly known as Mount Sapola, Hysses is one of the most well-known brands for aromatherapy and essential oils in Singapore. The home scents – made from its signature essential oils – are available in reed and clay diffusers to seamlessly blend into your home decor. Oh, and the room scents are uplifting and relaxing, available in different scent intensities and staying powers.
Hysses, multiple locations including Tanglin Mall and Bugis Junction
15. Annick Goutal
A big player in the home fragrance industry, Parisian Annick Goutal delivers high-quality home scents in gorgeous packaging. Bestsellers include the reed diffusers, which come in scents of citrus fruits, orange and mandarin, as well as Sicilian lemon and citron.
Annick Goutal, available at Escentials
16. My Pure Earth
Created by eco-living advocate Marra Hensby, My Pure Earth believes in sustainably sourcing its 100% pure essential oils in Singapore from farmers across the globe. You won't find any preservatives or chemicals in its aromatic products, which include single scents such as Buddha wood, cinnamon bark, clary sage, myrrh and Roman chamomile. We love its relaxing Stress Less blend for times when work gets overwhelming. Or the Dreamtime concoction that helps with a good night's sleep thanks to its mix of bergamot, lavender and sweet orange. Need a natural mood booster? Breathe in a few drops of Inner Joy for an uplifting fragrance made of geranium, bergamot and rose otto.
My Pure Earth, available online
17. Hush Candle
Jam-packed with artisanal candles made entirely from organic soy wax and natural essential oils, Hush is one local love we're proud of. Started from scratch by two friends Nicole Su and Chelsea Low, its essential oils range from calming and detoxifying ones to uplifting and invigorating options. Meanwhile, candles come in delightful scents like bergamot basil, sandalwood nutmeg, jasmine orange (our fave) and more. These candles aren't just something to light up the mood and keep your home smelling fresh. They can also be used as scented massage oils when melted. So useful!
Hush Candle, available online and in multiple locations including Paper Market and The Editor's Market @ Takashimaya Shopping Centre
18. Frank Skincare
This Singaporean brand is run by organic beauty fanatics who only offer 100% natural and organic products and oils free of GMOs and parabens. Its Juicier Luxury Face Oil is a necessary addition to your skincare wardrobe, we say. Made with 11 organic ingredients, it boosts moisture, renews skin, relieves inflammation and plumps with collagen protectors. For mood-lifting scents, try the rosy or calming mists.
Frank Skincare, available online and at Showroom, 42 MacTaggart Road, Singapore 368086
19. Houghton & Gough
What started as an experiment with essential oils to alleviate discomfort after surgery has since sparked a booming business for Emelda Houghton and her business partners and buddies, Ruby Gough and Irene Chew. Light up the soy wax candles in scents like grapefruit, Japanese pine and frankincense. Or place a ceramic bowl candle at your balcony to keep mozzies away with the natural aroma of citronella and lemongrass.
Houghton & Gough, available online
20. A Dose of Something Good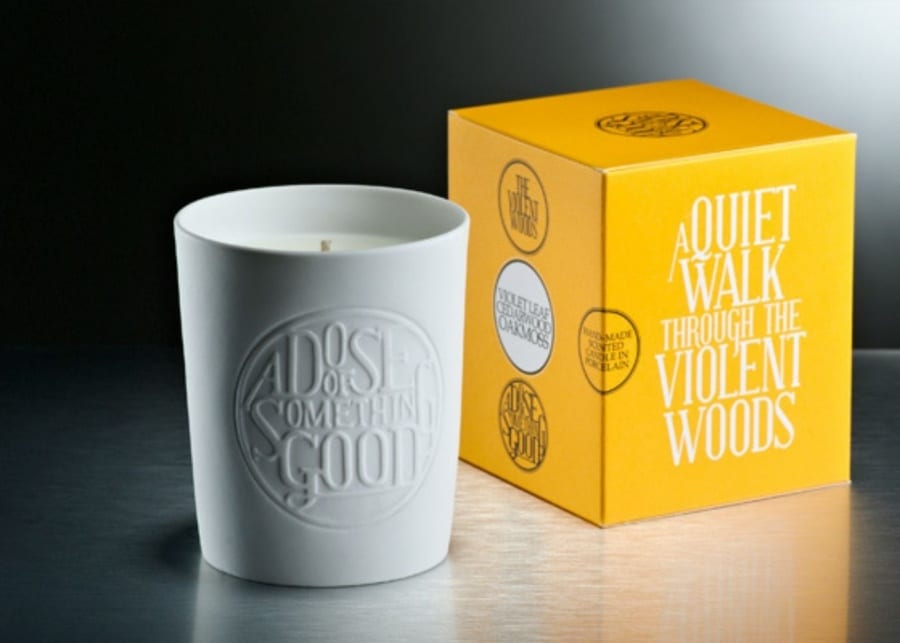 Founded in 2011 by Robert Upton, the Singapore-based company specialises in making hand-poured scented candles. It uses the finest wax blends, hand-cast quirky porcelain containers (gotta love the noses in the snuff boxes!) and natural fibre wicks. As for candle scents, they're thoughtfully selected from a blend of top-notch fragrance materials, natural extracts and essential oils in Singapore. Think rose and lychee, violet woods and orange flower.
A Dose of Something Good, #02-78, 43 Jalan Merah Saga, Singapore 278115
21. Wild Products
Moving on from luxury candles and magical room sprays, Wild Products incorporates aromatherapy in everyday items like soaps, essential oils, hair care, facial items and body products. They're all natural and organic, of course. Stock up on essential oils and blends for DIY projects or sweeten up your room with brown sugar and fig soy candles.
Wild Products, available online
22. Rough Beauty
Inspired by trips to the Himalayan mountains, Rough Beauty offers handmade botanical soaps made with quality natural ingredients. Think plant essential oils, as well as herbs and spices for natural scents and colouring. Choice products include the Mint Rose bar, which gives your skin an exfoliating treat from its blend of florals, citrus essential oils and dried herbs (it comes in liquid form too!). Oh, and the Scruffy Cleansing Grains in a delightful lavender blend. The brand also takes eco-friendly practices seriously. One of its initiatives offers package-free options for its products.
Rough Beauty, available online
Go ahead and scent your home with these beautiful diffusers, fragrances and essential oils in Singapore!