What's good in Punggol? We give the full lowdown.
Eat, play and explore this beautiful neighbourhood with our ultimate Punggol guide.
Nestled in the northeastern part of the island, Punggol is the perfect respite from the hustle and bustle of city life. Home to serene green spaces, quaint cafes and hip bars, it might just give East Coast a run for its money. Read on to find out the best things to do in this waterfront 'hood.
Things to do in Punggol: Eat and drink
Whisk and Paddle
This open-air bistro provides tranquil views of the river and offers a plethora of comfort grub like macaroni and cheese, beef burger and smoked salmon eggs benedict served atop waffles. Come dusk, it transforms into a charming watering hole in the evening – perfect for kicking back over cocktails and some bar bites. But if desserts are more of your thing, the menu brims with gorg tarts, cakes, waffles and ice cream.
Whisk and Paddle, #01-01, 10 Tebing Lane, Singapore 828836
Frienzie Bar & Bistro
Located just opposite Whisk and Paddle, Frienzie Bar & Bistro is known for screening live soccer matches. So be prepared for roarings and booings from football fanatics on match days. Food-wise, you have your usual bar bites like burgers, pizzas, chicken wings and nachos. Head down right before the sunset and be treated to an iridescent sky amidst lush greenery.
Frienzie Bar & Bistro, #01-02, 10 Tebing Lane, Singapore 828836
Fat Po
Go on a culinary adventure at this east-meets-west dining concept. The fusion dishes will blow your taste buds. For instance, the famous HK pineapple buns are served a la burger in flavours like har cheong gai, masala-breaded fish and BBQ pulled pork. Other highlights include mala vongole, assam prawn pasta and the tempting signature fries, which are tossed in sambal and topped with grated cheese and furikake.
Fat Po, #01-05/06, 10 Tebing Lane, Singapore 828836
Siam Square Mookata
Craving for Thai BBQ? Well, you don't have to head down to Golden Mile Complex to enjoy a steaming hot pot of broth and grilled meats. Instead, pay a visit to this institution at The Punggol Settlement. Open till the wee hours of the morning, it offers standard fixings of scallops, prawns, mussels and oysters alongside a medley of veggie options.
Siam Square Mookata, #02-01, The Punggol Settlement, 500 Punggol Point Road, Singapore 828617
Hai Bin Punggol
Prawning is big in Singapore and this facility, which gets crowded on weekends, is proof. There are two prawning ponds and rates start at $20 an hour with an additional $5 to rent a rod. Once your prawning sesh is over, cook a delicious feast with your catch. Or you can chow down on western plates, satay and otah alongside ice cold beer at its alfresco cafe, Banyan Beer Garden.
Hai Bin Punggol, #01-04, 6 Tebing Lane, Singapore 828835
Uncle Leong Seafood
Uncle Leong Seafood is the answer to your crab cravings when you're in this part of the 'hood. Have your fill of the crustacean in lip-smacking renditions of salted egg, black pepper and chilli. But if you ask us, the sleeper hit has to be the umami-laden white pepper crab. Also, go for other zi char classics such as sweet and sour pork, claypot beancurd and cereal prawn.
Uncle Leong Seafood, #01-03, 6 Tebing Lane, Punggol East, Singapore 828835
Trunk 95 at Bay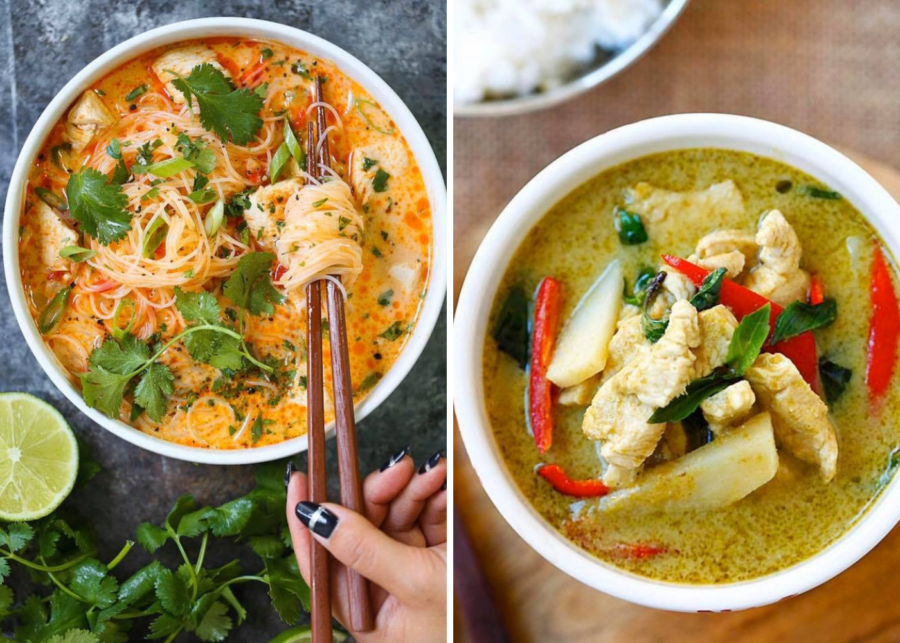 Eat like you're in the Land of Smiles at this seaside restaurant, which offers traditional Thai favourites like green chicken curry and tom yum soup, as well as other items such as the signature deep-fried pork knuckle. Steamed seabass with lime sauce is also a must-try.
Trunk 95 at Bay, #02-06, The Punggol Settlement, 3 Punggol Point Road, Singapore 82869
Punggol East Container Park
Housed in shipping containers, this food enclave is a novel concept in Singapore. Foodies can take their pick from restaurants like Big Fish Small Fish for fish and chips, Seoul Good for amazing Korean dishes and Pump Station 1965 Bar & Bistro for booze and bar bites. Here's a pro tip: Come for dinner and watch the place come to life with fairy lights.
Punggol East Container Park, 50 Punggol East, Singapore 828824
House of Seafood
The name says it all. House of Seafood will please you with live seafood options like stir-fried lala (clams), Nyonya-style steamed fish, garlic steamed lobster and the iconic trio of crab flavours (chilli, black pepper and salted egg). Plus, you get to enjoy picturesque views of Punggol Point Jetty.
House of Seafood, #01-01/02, The Punggol Settlement, 3 Punggol Point Road, Singapore 828694
Georges by the Bay
The cosy Balinese interior of this spot paired with sea views around the vicinity will have you feeling like you're on the Island of the Gods. Try the namesake platter, which is replete with bratwurst, buffalo wings, pork ribs, chicken masala and garlic bread. Wash it all down with some beer, cocktails or wine.
Georges by the Bay, #02-12, The Punggol Settlement, 500 New Punggol Road, Singapore 828617
Ponggol Seafood
Ponggol Seafood has quite a history, being in business since 1965. Did you know its original location is actually a stone's throw from where it is now? History lesson aside – when you're at this family-run restaurant, you must try the chilli crab, lala bee hoon and mee goreng.
Ponggol Seafood, #01-08/09, The Punggol Settlement, 3 Punggol Point Road, Singapore 828694
---
Things to do in Punggol: Nature and activities
Punggol Waterway Park
Part of the 6.1km Punggol Park connector, this park is a hotspot for cyclists, joggers and bird watchers. Here's an insider tip: Jog or brisk walk from Gerald Drive to Punggol Waterway Park a little before sundown to enjoy the lush greenery against paddle pop skies. Not looking to break a sweat? Just relax by the benches and take in the waterfront views.
Punggol Waterway Park, Sentul Crescent, Singapore 821313
Safra Punggol
There's something for everyone at Safra Punggol. Fitness junkies can hit the gym or book a yoga class at Yoga Inc. For fun times, check out the indoor water playground, karaoke studio, game room and bowling alley. Foodies can inhale a juicy steak at Jack's Place and head over to Liquid Lounge for post-dinner drinks.
Safra Punggol, 9 Sentul Crescent, Singapore 821313
Coney Island
You don't need a ferry to get here. Just a bicycle and your trusty pair of feet will do as you set off from Punggol. And there's a ton to explore, besides checking out beaches and nature trails. It's home to plenty of wildlife, some of which are endangered species, and you can explore mangrove habitats and rich forestry along the pathways. Need more tips? Check out our guide to Coney Island Park.
Waterway Point
Hang out by the riverside at this popular shopping mall next to Punggol Waterway. The four-storey shopping mall is home to over 200 stores, ranging from fashion to food, furnishings to entertainment. Catch a movie on the big screen at Shaw Theatres, bag the latest collections at H&M or Uniqlo, and bookworms can read your way through Singapore's largest Times bookstore. Trust us, this isn't your ordinary suburban mall.
Waterway Point, 83 Punggol Central, Singapore 828761
There you have it – all the best things to do in Punggol!