Photography: HBO Go
High and low, far and wide, have you still not found your movie guide? Here are our top shows and moves to binge-watch this – you won't be hitting pause anytime soon!
Can't think of what to watch despite having 101 choices in front of you? Forget the doom scrolling and look to our binge-watch list. From movies that made the headlines to TV shows for crime, mystery and drama, these are the top shows to binge-watch this March.
Top movies and shows to binge-watch in March
1. Everything Everywhere All At Once
We haven't stopped talking about the absolute masterpiece that is Everything Everywhere All At Once. So when it took home seven awards at the 95th Academy Awards, you best believe we celebrated. From best actress Michelle Yeoh to best-supporting actors Ke Huy Quan and Jamie Lee Curtis, the movie is nothing short of breathtaking. This sci-fi film follows the story of Evelyn Wang, as the Chinese American woman fights through the never-ending problems of her daily life. While figuring out her taxes, she's thrown into infinite universes as the unlikely hero who saves the world.
Watch on HBO Go
2. The Last of Us
For anyone who's played The Last of Us, we're sure you've been following this TV series. It immerses you into a world that we've come to know and love. Set in a post-apocalyptic America, we follow Joel (Pedro Pascal) and Ellie (Bella Ramsey). The duo travel across states as a mass fungal infection takes over the city. Long-time fans give credit to the team for staying true to the source material and their efforts in production. It's arguably one of the best video game adaptations that's more than worthy of a binge-watch.
Watch on HBO Go
3. You: Season 4 Part 2
Oh, Joe. What have you gotten yourself into this time? Following his messy disappearance from the suburban neighbourhood of Madre Linda, Joe aims to start a new life in Paris. Now working as an English professor under the pseudonym Jonathan Moore, he attempts to navigate high society. However, nothing seems to go right. After being blackmailed by a mysterious individual for murder, new obsessions take hold. Will Joe ever be able to escape from dead bodies? Find out in the second half of season four. We definitely held our breath till the very end.
Watch on Netflix
4. Gotham Knights
DC fans, are you ready for a show centred around members of the Batman family? In wake of Bruce Wayne's murder, his adoptive son Turner Haynes ends up being framed. Banding together with the children of Batman's enemies who face accusations of a murder they didn't commit, they work together to clear their name. Unfortunately, the team of fugitives come to realise there are more nefarious forces at work within Gotham. But they won't have any Batman gadgets to help them. Expect them to get scrappy with their street smarts and skills for puzzle-solving.
Premieres 15 March on HBO Go
5. Boston Strangler
For anyone who's a true crime junkie, you'll know about the notorious Boston Strangler. The title was given to the man who murdered 13 women in Boston in the early 1960s. He's even influenced pop culture with several films and novels inspired by the act. Disney+ is jumping on the bandwagon with its new film. Trailblazing reporter Loretta McLaughlin and her confidante Jean Cole attempt to fight the rampant sexism of the 60s in order to break the story – even putting their own lives on the line.
Premieres 17 March on Disney+
6. How I Met Your Father Season 2
Do you miss the classic How I Met Your Mother sitcom? 'Cause we sometimes do. We still haven't gotten over how it ended. But fret not, because How I Met Your Father aims to satiate all our comedic cravings. In a world where dating apps become the source of how we meet people, we follow Sophie's story. Played by the iconic Hilary Duff, Sophie recounts to her son the story of how she met his father. Follow along as we watch this group of friends figure out who they are, what they want out of life, and how to fall in love. It keeps a lighthearted air while still being #relatable with moments of heartbreak and tough decisions.
Watch on Disney+
7. Fujii Kaze Love All Serve All Stadium Live
If you find yourself scrolling endlessly through TikTok, you would've heard Fujii Kaze's hit song at least once. Shinunoga E-Wa is an exquisitely written song that combines old Japanese-era lyrics with a modern trap-style beat. After its explosion, Fujii Kaze found himself attending the 73rd instalment of Japan's New Year's Eve event, Kohaku Uta Gassen. No doubt the artiste is climbing to new heights. And now, you can catch his stadium performance in all its glory.
Watch on Netflix
8. Godfather of Harlem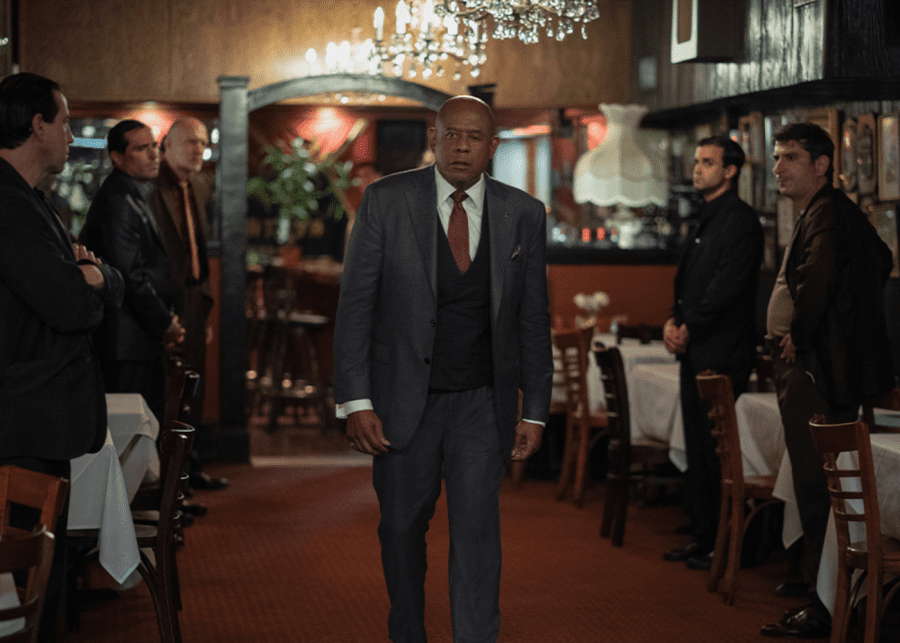 This crime-drama series reimagines the story of the ever-infamous crime boss, Bumpy Johnson. With the streets of the neighbourhood he once ruled now taken over by the Italian mob, Bumpy fights to regain control. It's a depiction of how the criminal underworld and the civil rights movements collide in one of America's tumultuous times. The plot twists and intricately crafted story will have you on the edge of your seat.
Watch on Disney+
9. MH370: The Plane That Disappeared
The 2014 disappearance of MH370 was the talk of the town for a long time. To catch you up in case you haven't heard: A Malaysia Airlines flight en route to Beijing mysteriously disappeared over the South China Sea. It left an aircraft of 227 passengers and 12 crew members presumably dead. Despite finding bits and pieces of debris in the Indian Ocean some years later, the bulk of the plane was never discovered. All we're left with is the conspiracy theories of what could've been.
Watch on Netflix
10. Peter Pan & Wendy
Do you believe in fairies? Now you might, with the revival of a timeless adventure. Who can forget the adventures of the boy who never wanted to grow up? Delve into the world of Peter Pan as Wendy and her brothers get whisked away into the fairytale world of Neverland. The refreshed live-action flick sets out to honour the original book and animated adaptation with reinvigorated storytelling from a new perspective. The film's star-studded cast includes the likes of Jude Law, Alexander Molony, Ever Anderson, Molly Parker and more.
Premieres 28 April on Disney+
Are we missing out on any top shows to binge-watch? DM us on Instagram or Facebook with your recommendations!