Photography: Disney+ Singapore via Facebook
Something old, something new, something to follow and something to view: We're obsessing over these TV shows and movies right now.
As much as we love exploring Singapore, we still have a soft spot for stay-home entertainment. Plus, if you're not ready to face the outside world (think of the weekend crowds!), this grand list of shows and movies will come in handy. Bookmark our binge-watch guide for times when you're out of ideas and looking for something new to obsess over.
Top movies and TV shows to binge-watch in Singapore
1. Loki
First, we got WandaVision. Now, we're presented with another Marvel series and it's all about the God of Mischief. Yes, we're talking about the lovable Loki from those Thor movies. Taking place after the events of Avengers: Endgame, the show follows the Time Variance Authority (responsible for monitoring the proper flow of time) as it arrests Loki and seeks his help to fix all the timeline problems… which he created when he stole the Tesseract.
Watch on Disney+
2. Only Murders in the Building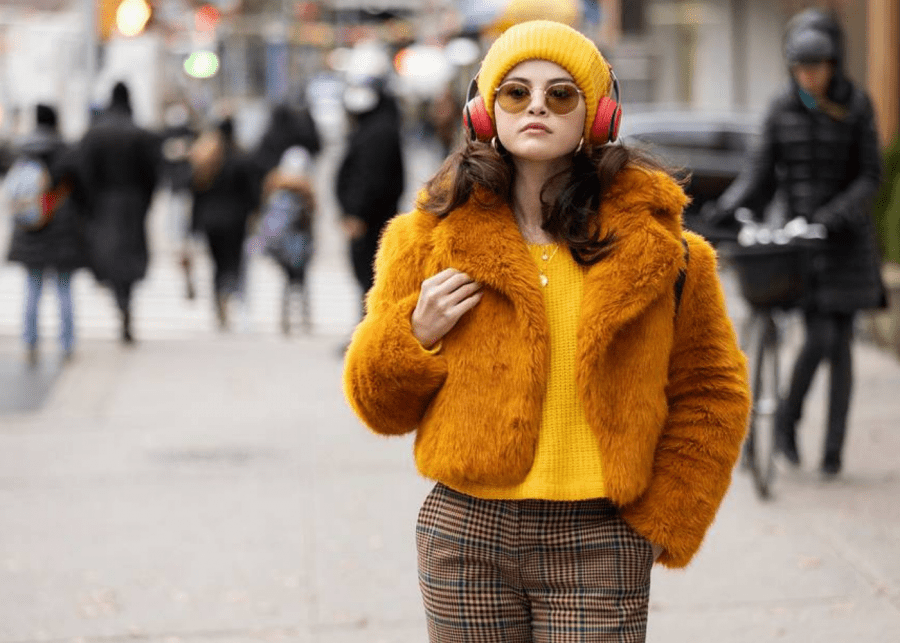 We're stoked for this dark comedy. Here's the premise: a murder takes place in an apartment building and one of the neighbours did it. Watch three total strangers, who happen to be true crime fanatics, come together to solve this murder mystery. Did we mention the three strangers are played by Selena Gomez, Steve Martin and Martin Short?
Watch on Disney+, available from 31 Aug
3. A Classic Horror Story
Midsommer meets Saw in this Italian horror movie. And as the title suggests, it's not for the faint-hearted. A group of carpoolers get lost in the woods and come across an eerie cabin. Looking for help, they head inside only to find out the house belongs to a cult. What's the plot twist? They can't seem to find a way out of the forest and the trailer has mysteriously disappeared in thin air.
Watch on Netflix
4. Young Royals
Bearing similarities to the book Red, White and Royal Blue, Young Royals is a beautiful queer coming-of-age story. The plot follows Prince Wilhelm of Sweden as he's sent to an elite boarding school, Hillerska. Away from his stifling family, he enjoys his newfound freedom and ends up falling in love with Simon, who's from a working-class family. But will he choose duty or love when the time comes for him to ascend the throne?
Watch on Netflix
5. Gossip Girl
Good morning, Upper East Siders! Ahh, it's been almost a decade since we last heard that. Fans of the OG series can look forward to the new reboot, which seems to be more woke than its predecessor. Taking place eight years after Dan Humphrey shut down the website, Gossip Girl is back. But who is it this time? Only time will tell. One thing we do know: Kristen Bell is back to narrate the witty monologues — total nostalgia!
Watch on HBO Go
6. Mare of Easttown
Having received numerous praises and Emmy nominations, Mare of Easttown takes you on a murder investigation in a small Pennsylvania town. Hollywood heavyweight Kate Winslet plays the titular detective character trying to find the killer. But her skills are thrown into question as she hasn't been able to solve a disappearance case for over a year. In the middle of it all, she tries to cope with personal struggles like losing her son to suicide.
Watch on HBO Go
7. Luca
Love a feel-good film? Enter Luca. This Pixar animation will awaken your inner wanderlust with its gorgeous locale that is inspired by the Italian Riviera. Follow Luca as he goes on a summer adventure with his new friend Alberto, from riding scooters to eating pasta to enjoying lots of gelato. But there's one problem: both of them are sea monsters and if they touch water, they revert to their true form. Don't worry about the plot going grim, it's a Disney movie after all.
Watch on Disney+
8. Kingdom: Ashin of the North
The much-awaited prequel to zombie thriller series Kingdom has arrived! This special 90-minute episode takes you back to when it all started. It tells the story of Ashin, introduced in the season two finale, as the sole survivor of the zombie endemic in her village. Follow her as she seeks revenge which eventually leads to the events that transpired in the original series.
Watch on Netflix
9. Clarkson's Farm
This show follows Jeremy Clarkson of Top Gear fame in his new farm adventure. If you're familiar with Clarkson's antics from his popular car shows, then you know you're in for a treat. As he runs his own farm in the midst of the Covid-19 pandemic, the countryside has other plans for him — bad weather, mischievous animals and unresponsive crops. Not everyone appreciates Clarkson but if you do, this is a must-watch for sure.
Watch on Amazon Prime Video
10. Local content FTW
Thanks to Netflix, we can look forward to a variety of Singapore content that'll make us feel nostalgic. We're talking about local gems like Under One Roof, Growing Up and Phua Chu Kang Pte Ltd. Keep your eyes peeled as more titles like Wet Season and Last Madame will be added progressively to its giant media library throughout August.
Are we missing out on any shows to binge-watch? DM us on Instagram or Facebook with your recommendations!