Kick back, relax and stream these binge-worthy shows.
Something old, something new, something to follow and something to view: We're obsessing over these TV shows and movies right now.
While Phase 2 is in full swing, with everyone heading out to hotels and cinemas, we still have a soft spot for stay-home entertainment. Plus, if you're not ready to face the outside world (think of the weekend crowds!), this grand list of shows and movies will come in handy. Bookmark our binge-watch guide for times when you're out of ideas and looking for something new to obsess over.
Top movies and TV shows to binge-watch
I'm Thinking of Ending Things
One word: Mind-boggling. If you liked the award-winning Black Swan, then you'll be intrigued by this one. It's directed and written by Charlie Kaufman, who gave us the early 00s cult classic Eternal Sunshine of the Spotless Mind. The movie starts off with a woman going on a road trip with her seven-week boyfriend to meet his parents. Within the first 15 minutes (and even from the title), you get that she wants to end things. But the situation starts to get a little murky when they reach their destination. Equally surreal and terrifying, we'd suggest watching this art film on a bright sunny day.
Watch on Netflix
The Ripper
Crime junkies will be familiar with infamous serial killer Jack the Ripper, but how about the Yorkshire Ripper? Streaming giant Netflix is spotlighting this British murderer who terrorised the streets of West Yorkshire and Manchester from 1975 to 1980. Told through interviews with investigators, journalists, survivors and the victims' families, the documentary reexamines the murders of 13 innocent women.
Watch on Netflix, available from 16 Dec
The Undoing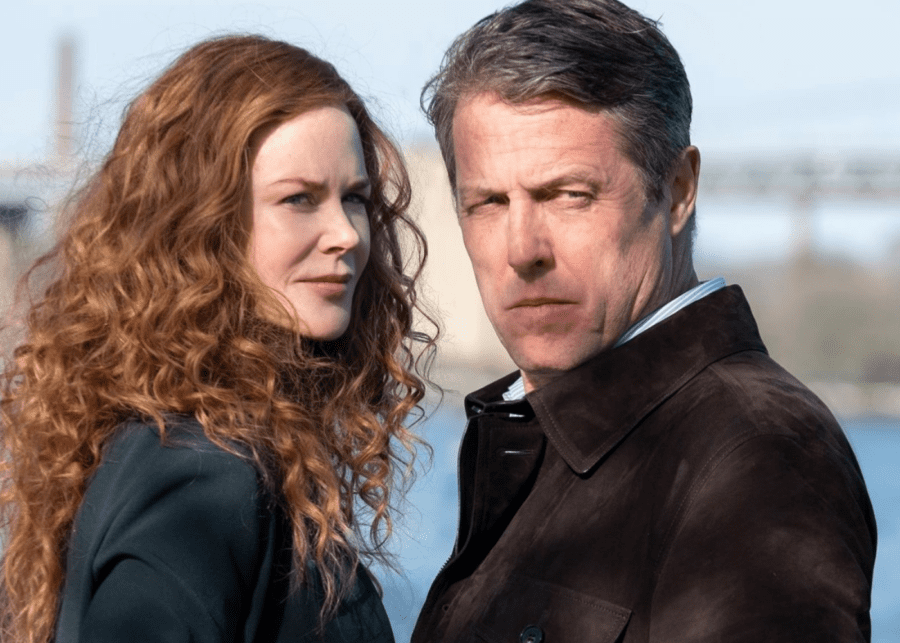 Starring two Hollywood heavyweights, Nicole Kidman and Hugh Grant, The Undoing is a whodunit thriller. You'll be on the edge of your seat as Grant is suspected of killing his patient's mother. His wife (played by Kidman) finds herself caught in the middle of all this while trying to separate the truth from all the lies. Also, we heard its premiere episode garnered more viewers than Game of Thrones' debut. That definitely counts for something, right?
Watch on HBO Go
Sweet Home
By now we're convinced that Koreans know how to do the zombie genre right, with hits like Train to Busan, Kingdown and Alive. Now, joining the ranks is Sweet Home. Judging purely from the trailer, you're in for an apocalyptic adventure.
Watch on Netflix, available from 18 Dec
Three Identical Strangers
Triplets who were separated from birth found each other 19 years later. Sounds like an awesome feel-good movie right? Unfortunately, it's a true story and it actually raises a lot of questions when they discover they are part of a scientific study – nature vs nurture. Watch how the brothers share their experiences of meeting each other for the first time and seeking out the truth behind their separation and adoption.
Watch on Netflix
I'm Your Woman
Rachel Brosnahan ditches her light-hearted Marvelous Mrs Maisel persona to play a gangster in this neo-noir film. On the run to protect her child after her husband double-crosses his business partners, I'm Your Woman is the female-centric mob story we never thought we needed.
Watch on Amazon Prime Video
The Queen's Gambit
Based on the novel of the same name, this story is set in the Cold War era and follows the life of Beth Harmon, an orphan chess prodigy. Exposed to tranquilliser pills at an early age, Beth's visualisation skills are heightened, which helps her become a powerful chess player. Not a fan of chess? Well, you will soon be a convert after seeing Beth climb up the ranks in the chess world. Apart from featuring amazing fashion and mesmerising set designs, this show expresses themes like addiction and feminism.
Watch on Netflix
Big Mouth
Now, this might be a cartoon but it's not for kids. Centred around puberty and sex, Big Mouth is a coming-of-age adult animation. The creators have brilliantly created zany characters like Maurice the Hormone Monster, The Shame Wizard and Depression Kitty to give the awkward teenage years a tangible experience. Not to mention, the show is made hilarious with comedy legends like Maya Rudolph, Nick Kroll and Jason Mantzoukas lending their voices.
Watch on Netflix
The Flight Attendant
Meet Cassie Bowden, your regular flight attendant who is always ready to party. But her glamorous life soon changes when she wakes up on a layover in Bangkok to find her first-class passenger dead next to her. The premise sounds deliciously deviant – did we mention that Kaley Cuoco, Michelle Gomez and T.R. Knight are in it?
Watch on HBO Go
Alice in Borderland
Hunger Games meets Black Mirror in this live adaption of the Japanese manga series, Alice in Borderland. It's about three friends navigating through an alternate universe in Tokyo where they have to participate in deadly games to survive. Will they outsmart the game master or find themselves stuck in a rabbit hole?
Watch on Netflix
Sharp Objects
HBO sure knows how to suck us in with shows that weave in small town locations and intriguing plots (read: Big Little Lies and The Outsider). On that note, join crime reporter Camille Preaker as she returns to her hometown in Missouri to investigate the murders of two young girls – all while battling her own inner demons. Steeped in foreboding, the eight-part miniseries is a grim portrayal of women in a patriarchal world.
Watch on HBO Go
Christmas classics
It's the festive season, so if you're looking to indulge in cheesy rom-coms or feel-good flicks, we're not judging. Take your pick from our list of must-watch Xmas films and shows!
Are we missing out on any shows to binge-watch? DM us on Instagram or Facebook with your recommendations!