Photography: Singapore Botanic Gardens via Facebook
Singapore Botanic Gardens is the pride and joy of the city's green heart. Here are our fave highlights...
We're called the Garden City 'cause we love our green spaces. And Singapore Botanic Gardens, the OG of all our parks, is a must-see for any nature lover. Spanning 82 hectares just five minutes away from Orchard Road, the UNESCO World Heritage Site is over 150 years old and houses thousands of plant varieties, including rare orchids and ancient trees. Filled with heritage charm, educational zones and forest habitats, it gives us all the reasons to play tourist in our own city! So start packing your picnic basket and plan a perfect park day out with our recommendations on what to see, do and eat.
Guide to Singapore Botanic Gardens
Ginger Garden
The first sight you'll see upon entering Botanic Gardens through the Tyersall gate is this waterfall. Head over to the Ginger Garden as a relaxing introduction to the site. You'll see giant Amazon water lilies floating in the pool and more than 250 species of gingers found in Asia, the Pacific, Africa and Indochina dotting the area.
National Orchid Garden
This is the star of the Singapore Botanic Gardens – it's where the orchids are out in full splendour. Here, 1,000 species and 2,000 hybrids make for a beautiful sight. Think tall, stunning leafy arches, fountains framed by colourful orchids and larger-than-life installations. You'll want to dress for the 'gram, as photo-worthy spots are found in every corner.
The orchids found in this garden include some of the rarest in the world. A choice location for these magnificent orchids is the Mist Garden – it even houses award-winning orchid cultivars. Walk by the Crane Fountain and Silver Arches Display to admire more gorgeous petals. Take note: There's a $5 admission fee to enter.
Learning Forest
Lace up those hiking shoes 'cause you're in for an adventure. Situated within the garden's Tyersall-Gallop Core, the Learning Forest features interconnected boardwalks and elevated walkways for you to explore a range of habitats, including freshwater forest wetland and lowland rainforest.
Get ready to be in awe as you'll be strolling amongst towering trees. The boardwalk features an impressive variety of forest 'giants', palms, epiphytes and climbers, as well as the Canopy Web. As you walk within the canopy, you'll look into the crowns of trees and glimpse their flowerings up close.
Another must-see within the Learning Forest? Keppel Discovery Wetlands. It's home to plant species that are typical of the region's freshwater forest wetland habitats, which are now endangered. Here's where you'll find a boardwalk that pays tribute to the gardens' early botanists.
Tanglin Gate gardens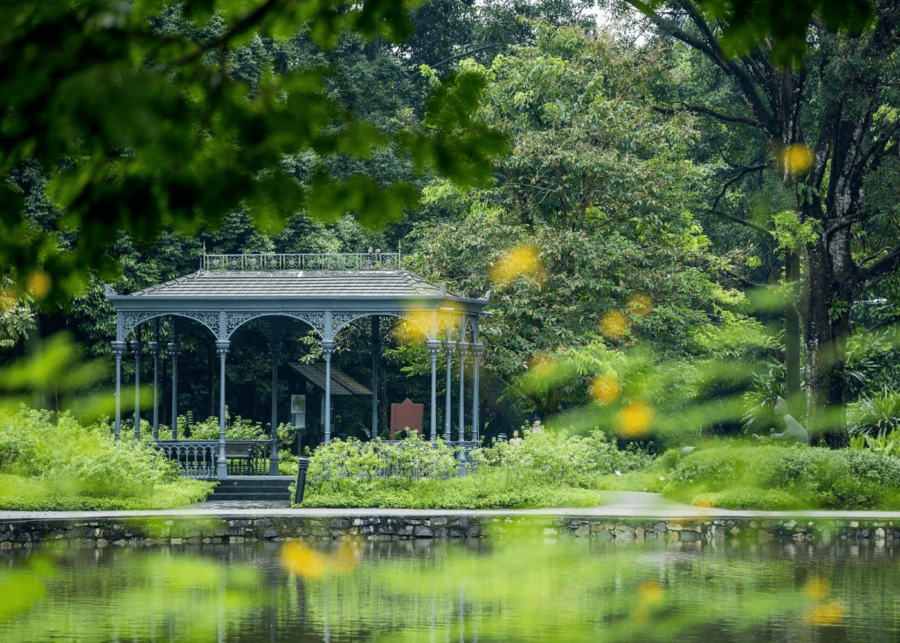 If you're stepping in through the main gate, you'll find yourself at the oldest part of the Gardens, established in 1859. Besides the beautiful Swan Lake, home to White Mute Swans from Amsterdam, highlights in the area include the Bandstand landmark, a former stage for military band music performances, Bonsai Garden, and Sun Garden, with its desert landscape full of succulents and other plants from arid regions. To delve deeper into the world of greenery, pop by the Botany Centre or Heritage Museum.
Palm Valley
One of the most scenic spots in the gardens is Palm Valley, which you'll find by the Nassim entrance. Over 200 species of palm trees in assorted sizes are arranged in a herringbone pattern here. Look up to spot steams and leaves of all sorts – some are smooth, fan-shaped and feather-like.
Symphony Lake and its surrounding gardens
You're looking at the most popular hangout in the entire Gardens. The Shaw Foundation Symphony Stage sits on an islet in the middle of a lake and often hosts incredible orchestra performances. Pack a picnic bag, head over with the fam and enjoy the melodious sounds while basking in the beauty of nature.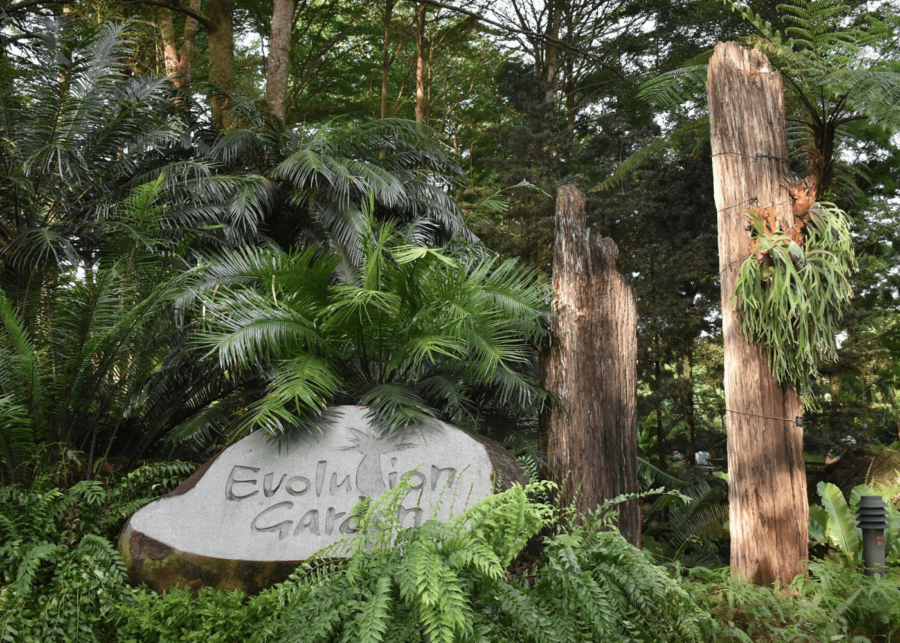 When you're done relaxing, swing by the Evolution Garden, which takes you on a journey of plants through the years. The Healing Garden is another great spot to spend a tranquil afternoon, and its next door neighbour, the Fragrant Garden, uplifts your spirits with a delightful aromatic experience – best enjoyed in the evening.
Eco-Lake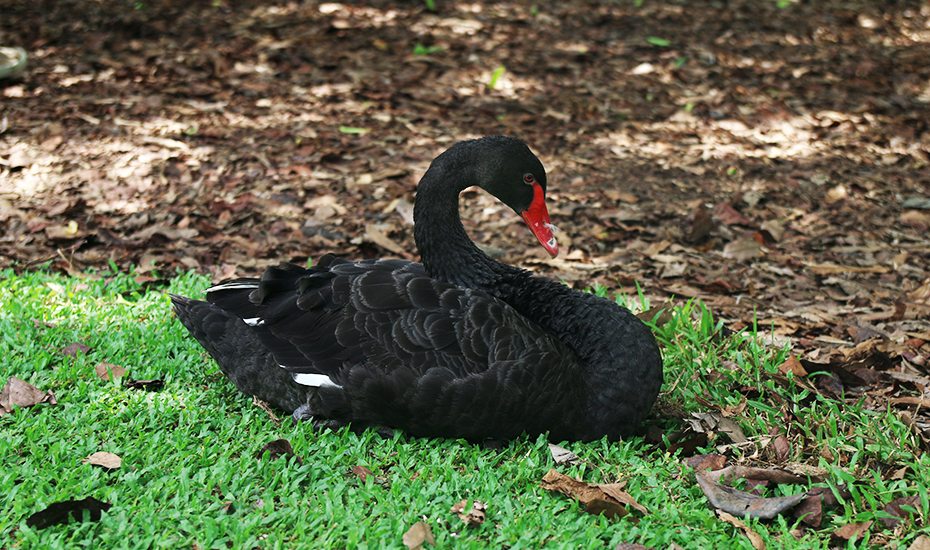 Located close to the Bukit Timah entrance, which is easily accessible from Botanic Gardens MRT station, this is the lake to visit if you're only looking for a quick jaunt in the park. Across this spacious landscape, you'll see trees capable of yielding products like spices, dyes, resins and fibres. You can even settle in for a spot of bird-watching. Nearby, the Foliage Garden takes you through ornamental plants and aquatic foliage, while the Jacob Ballas Children's Garden is perfect for little ones to discover the wonders of plant life.
---
Where to eat: Restaurants and cafés
The Halia
Named after the Malay word for ginger, The Halia is an exquisite space surrounded by the tranquil, leafy setting of the Ginger Garden. Dine indoors by glass windows or cosy up to Mother Nature at the alfresco area while indulging in refreshing salads, hearty pastas and meats, local delights and decadent desserts. If you can get away from work on a weekday, the breakfast here will kickstart your idyllic morning in the most pleasant way possible.
The Halia, Ginger Garden, Singapore Botanic Gardens, 1 Cluny Road, Singapore 259569
The Garage
Nestled among lush foliage, The Garage is a stunning 1920s Art Deco-furnished conservation building, home to two stellar dining concepts. Botanico, located on the second level, is an elegant space filled with pockets of greenery. Its contemporary European cuisine is flecked with Asian influences, with refined dishes and cocktails that bring you on a botanical adventure. The popular wedding spot also features a cool alfresco area where you can clink glasses and enjoy the serene vibes.
For a more laidback experience, gather your family and friends for an afternoon hang at the ground level Bee's Knees. The cafe and bistro serves great brunch grub, including everything from pizzas and pastas to pancakes and waffles. Oh, and furry friends are more than welcome, too!
The Garage, Singapore Botanic Gardens, 50 Cluny Park Road, Singapore 257488
Corner House
You can't ignore this celebrated dining institution in the Botanic Gardens. Sitting snug in a two-storey black and white house, the Michelin-starred restaurant exudes a distinct air of historical romance. Got a special occasion coming up? Have a seat by the verandah to look out on sprawling greenery, take your date to the Whispering Corner for some alone time, or host a family get-together at the lovely Claret Corner. With a menu serving French-Asian dishes inspired by seasonal ingredients, the omakase-style dining experience is top-notch.
Corner House, EJH Corner House, Singapore Botanic Gardens, 1 Cluny Road, Singapore 259569
Casa Verde
Its name means green house in Italian, and indeed Casa Verde is a lush spot to chill over classic Italian pastas and wood-fired thin crust pizzas. The casual trattoria sits among gorgeous green landscapes in the Gardens, offering delish brekkie dishes and local classics on its menu. If you love soaking up sunny rays, grab a seat outside – it's a prime locale with relaxed garden vibes.
Casa Verde, Singapore Botanic Gardens, 1 Cluny Road, Singapore 259569
Food For Tots
The baby sister to Food For Thought, this fun-loving kids cafe is a big hit in a garden dedicated to children. Committed to being eco-conscious, its standout features include an upcycled colander light installation and an interactive play area for tots to have a blast while parents dine on brunch.
Food For Tots, #01-K1, Jacob Ballas Children's Garden, 1H Cluny Road, Singapore 259604