Photography: Amina Filkins via Pexels
From gin making to tapestry weaving, get your juices flowing with some hands-on action at these craft workshops in Singapore…
If you're a zealous supporter of handmade goods, here are some craft workshops in Singapore for you to get your artistic groove on. No matter if you're keen on creating a mini indoor garden, making jewellery, doing watercolour art, designing your own leather pouch or trying your hand at calligraphy – there's something for everyone.
Best craft workshops in Singapore
1. Design your own cheeseboard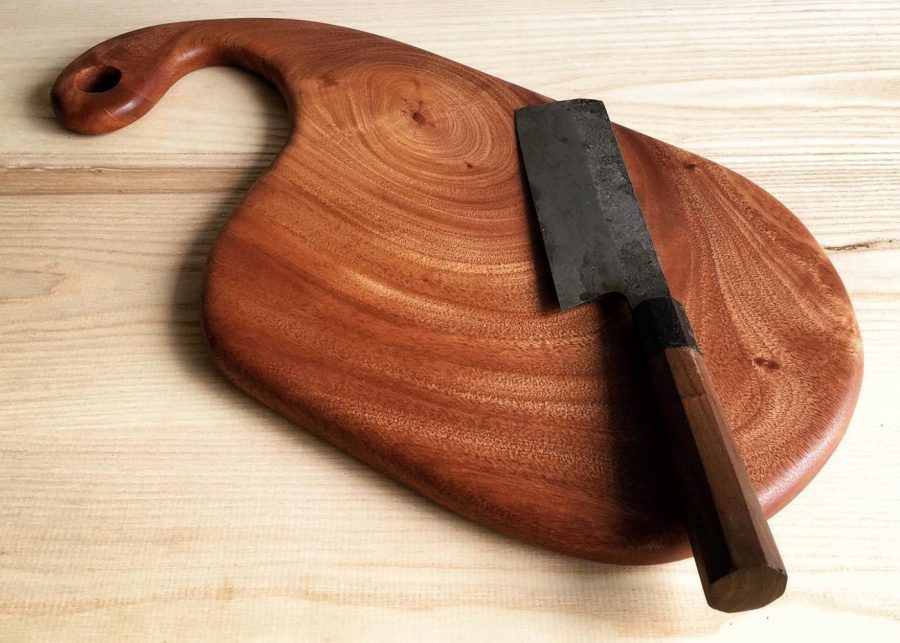 Make a cheeseboard with your own two hands at Tombalek. You'll learn how to saw, plane, and sand wood from expert instructors. Before you start hacking away, choose from dozens of different designs ranging from modern to rustic to everything in between. Use your final product to elevate your home gatherings, or give it as a gift to someone you love. You can even try your hand at freehand heat engraving for a personalised touch.
2. Bring home an adorable plushie
We may no longer have a Build-A-Bear Workshop in Singapore, but you can still fill, design, and sew a stuffed buddy of your own. Sage Artelier hosts craft workshops that teach you how to make pillowy soft reversible sock plushies in all sorts of shapes and creatures like owls and hedgehogs. Or, let your imagination flourish at Plushie Hospital SG where you'll learn different sewing techniques to make the 3D shape of soft toys. You'll even get to take home a custom paper pattern design to create more plushies.
3. Weave your story
Have a childhood dream of making it as a fashion designer? Craft Atelier lets you live it out for a few hours through unique and customised workshops that allow you to experience the art of weaving. The three-hour vanilla sock knitting workshop teaches you how to work with circular needles to knit a pair of socks. Other workshops include an introduction to lace knitting and cable knitting. You can also create customised workshops for groups and events. To try your hand at producing hand-dyed clothing and beautiful tapestries, check out With Autumn workshops for special tips and tricks. Weave away!
4. Play with clay
Rehash your playdough memories (and take your skills up a notch) with a polymer clay workshop in Singapore. At Tinkle Art Room, you'll learn to create the most detailed clay creations. Outstanding work put out by previous students includes sculptures of sushi, monster milkshakes, cakes and animals. Or flaunt your skill at Hands On Klay's earring workshop, where you'll learn all about clay-making and designing techniques.
5. Dip into watercolour
How pretty is watercolour art? It's been popping up on wedding invites, cards, posters and businesses, raking in likes on Instagram. Natalie Studio offers workshops on how to make stunning watercolour background washes for calligraphy, art journaling and scrapbooking. Or you can check out regular sessions hosted by botanical watercolour artist Lucinda Law.
6. Craft with leather
Ever wondered what goes into making those perfectly crafted leather goods you see in stores? Try it firsthand at a workshop with Crafune, where you can make bags and pouches with the leather and threads of your choice. BYO leather if you have a stash, but all templates and tools are provided.
Newbies can kick off your newfound hobby with Stone For Gold, headed by a team of talented crafters who regularly run leather craft and stitching workshops. Another name to add to your black book is Bynd Artisan for a variety of leather crafting and bookbinding classes as well as collaborator sessions where you can learn the basics of modern calligraphy, monogram printing and brushwork.
7. Get into resin art
Have a splendid day working with resin at one of the many classes by Resin Play. Equal parts therapeutic and fun, the two-hour workshops are designed for anyone from beginners to resin enthusiasts. Go home with gorgeous resin jewellery or vibrant art pieces that'll beautify your living spaces.
8. Make your own gin
A perfect date idea or cool weekend activity, the three-hour gin workshop at Brass Lion Distillery's Gin School gets you a welcome drink and your very own bottle of gin to take home. Identify your gin profile (floral, citrus, herbal or juniper), then select your favourite herbs, spices and dried fruits from the massive apothecary cabinet and herb garden. Next, prep the ingredients and distil your mixture with a mini copper pot still. After 20 to 30 minutes, your gin is ready to be labelled. Need help? The friendly gin-structors will be there to assist. Who's ready to get schooled?
9. Start a jewellery line
Interested in the craft of silversmithing? Head to Fat Anvil Studios. At the silversmithing taster workshop, you'll be taking home rings and pendants after learning traditional silversmithing methods. But if you're looking to craft your own jewellery, sign up for the full experience – it encompasses piercing, soldering, texturing, finishing and stone setting, as well as workshop safety precautions. Over at the Jewellery Design and Management International School, jewellery courses are taken up a notch with expert equipment and precious metals.
10. Get into art jamming
All the rage with would-be painters and artistic souls, art jamming lets you uncover your inner Picasso. Check out Art Jam Studio, where you can choose to daub solo or pay for brush-holding guidance. The studio emphasises painting as entertainment (dubbed 'paintertainment'), so don't worry about your artistic skill. These folks just want you to relax and have fun with it.
For an art jamming sesh in the city, hit up My Art Space, which is located along Orchard Road. Whether you're skilled or just starting out, these painting workshops offer personalised guidance according to your preferred medium and art style.
11. Ditch boring texts for fancy calligraphy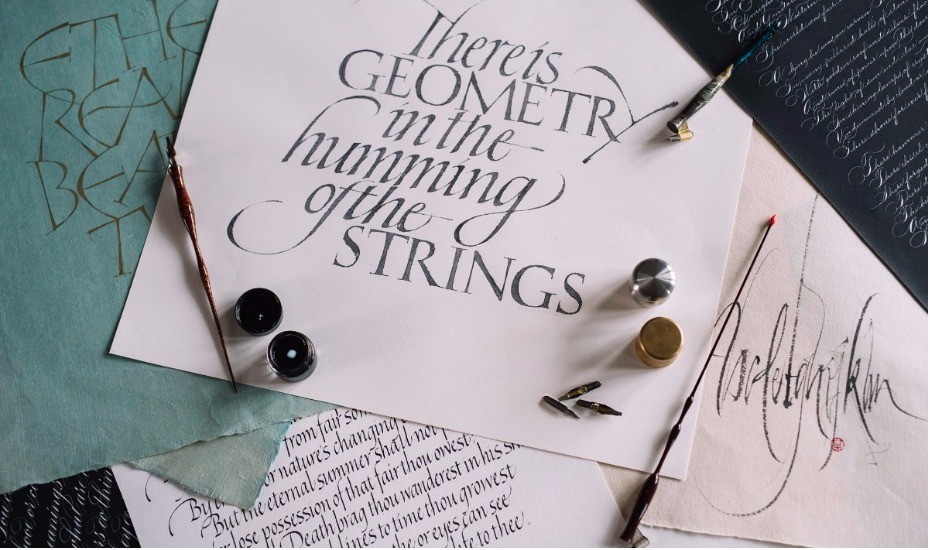 Think your handwriting is a lost cause? Prove yourself wrong with a calligraphy class and head to The Workroom's modern calligraphy session to perfect your penmanship. You'll familiarise yourself with a pointed nib and learn how to write the alphabet using basic strokes. You'll even leave with a beginner's kit for pointed pen calligraphy! Prefer working with a brush? Souldeelight's brush calligraphy class will teach you the basic technique of a simple thin upstroke and thicker downstroke.
12. Stamps to make your mark
The Workroom makes an appearance on this list again for its rubber stamp carving workshops. Learn how to carve your own adorable rubber stamps, which are perfect for printing on greeting cards or pattern making. Say goodbye to typical store-bought cards and impress your friends and family with decorations of your own making!
13. Try printmaking, etching and silkscreen printing
Need new ideas or tips and tricks for home decor or creating personalised gifts? Learn about printmaking and creating images using traditional techniques like screen-printing and drypoint. Art schools like Nanyang Academy of Fine Arts and Lasalle College of the Arts provide short adult courses such as basic printmaking, etching and silkscreen printing.
For less intense classes, the Singapore Tyler Print Institute offers screen-printing workshops and classes on paper pulp painting, where you'll be able to create your own prints at the end of the session. This contemporary art studio also holds workshops on lithography, relief printing and intaglio for art geeks who want to dive deeper into the printmaking rabbit hole.
14. Show some love to flowers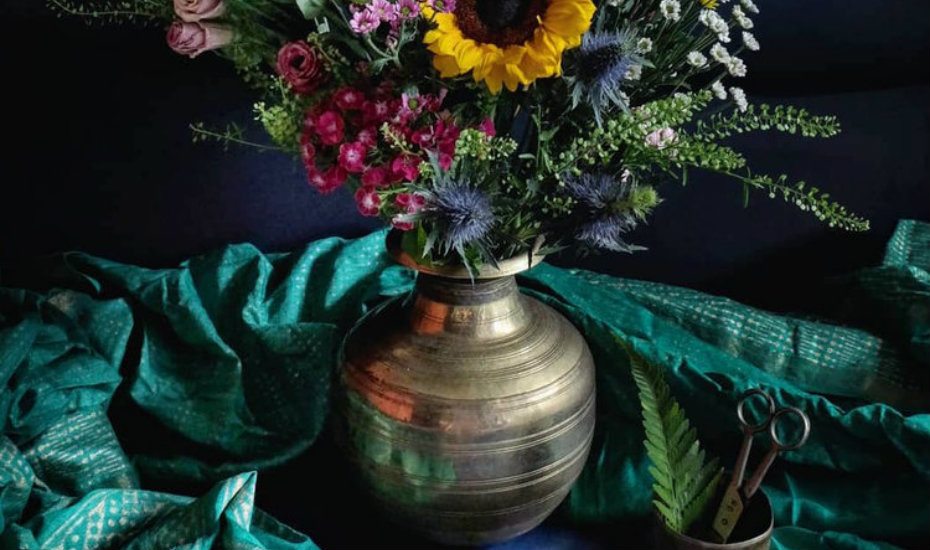 Why blow big bucks on bouquets when you can arrange your own? To get started, look no further than Ask a French's workshops, where you'll learn about identifying the flowers best for Singapore's tropical weather and the colours to complement your vase.
15. Try your hand at paper blooms
If you prefer flowers that are low maintenance (perfect for non-green fingers), try crafting crepe paper flowers. The brains behind Miss Petal & Bloom, Eileen hosts a variety of workshops revolving around paper succulents. Think ombre roses and cherry blossoms or coral charm peonies that look like the real deal! Or hit up The Floral Petal for paper flower workshops that'll have you making peonies, roses or any bloom your heart desires.
16. Design your own flower pots
Pots are boring on their own. So why not shake things up by painting them before you stuff them with plants or use them for decorative purposes? The Rain in Spain is the brainchild of artist Mei Po, who runs pot painting sessions besides selling her hand-painted wares. Join her for a craft workshop and give your terracotta pot some personality with one-of-a-kind designs.
17. Become an Instagram pro
Once you've learnt how to make your own pots, why not learn how best to photograph your bouquets? Charlie Cameron, stylist and blogger of Lottie is Loving, and Kate Gallagher, interior stylist and founder of Floweret Co, have come together to lead The Assembly Hall. They offer photography, Instagramming and styling workshops to up your creative chops!
18. Stitch, crochet and knit
Whether you wish to pick up the basics, try your hand at designing your own apparel, or dream of being on the next Project Runway, sewing classes are the place to begin. Local artist Joan has three decades of experience in sewing, knitting and crocheting, and she regularly holds classes at Spotlight. Check out the list of classes on her site at Cocovine.
Take your sewing skills up a notch and create your very own tote bags. Local crafter Jasmine of Applelulu Crafts will turn you into a bag-stitching pro. Besides creating Japanese-style handmade bags and pouches, she also hosts sewing, crocheting and craft workshops at her home studio. In addition, fans of local bag label Uyii will be glad to know that it offers beginner sewing classes and apparel-making workshops. Get sewing and you'll be creating entire outfits in no time!
19. Get your hands dirty with ceramics
Crafting your own clay sculpture or ornament can be extremely therapeutic and an absolute relaxer after a long week of work. Hit up Goodman Ceramics Studio for its extensive range of pottery programmes. You'll be doing everything from making a clay mug (for a basic introduction to ceramics) to plate making and pottery painting.
20. Assemble a terrarium
A spot of greenery can do wonders for brightening the crib, and terrariums make an excellent choice with their low maintenance factor. You don't need to have green thumbs to craft these gorgeous mini gardens! Green Banana regularly appears at flea markets, stocks an extensive catalogue of pre-designed terrariums and accessories, and offers basic terrarium-making classes. Another option is The Plant Story, which has a mini garden workshop where you'll get started with landscaping tiny gardens.
21. Make concrete creations
Can't get enough of hip, concrete home accessories? Sign up for a crafting workshop in Singapore at Concrete Everything. Make a new furniture piece for your living area at the concrete mini stool casting workshop, take an advanced clock-making workshop, or design a cute home for your succulents at the green planter workshop.
22. Dip your hands into bullet journaling 101
So you've got yourself a brand new notebook and stocked up on some shiny new stationery, but you're not sure where to start. Take up one of CityLuxe's workshops to learn the concept of bullet journaling, lifestyle journaling and creative presentation with the provided materials and sample layouts. Keep an eye on the CityLuxe events calendar to find out when the next class is held.
23. Indulge in scents galore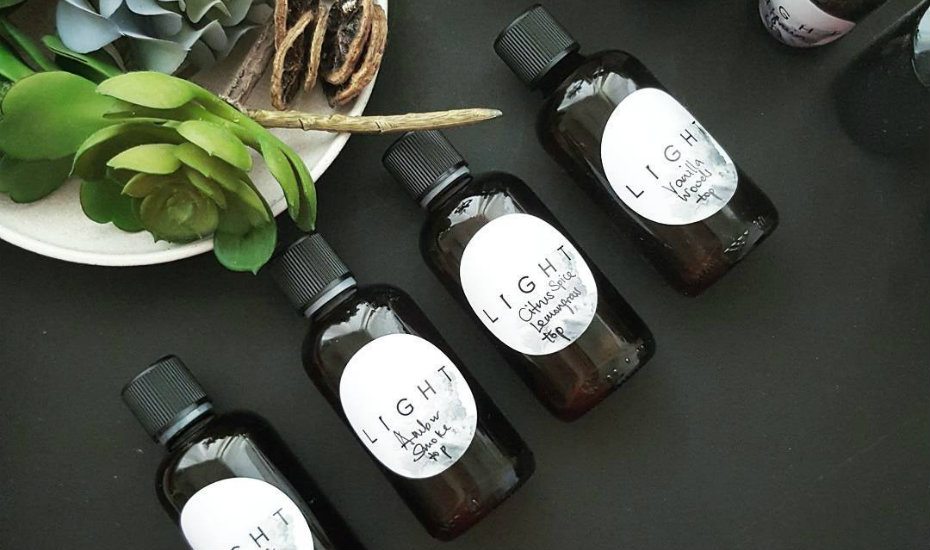 Forget about buying a scent off the shelves. Instead, create bespoke perfumes of your own. If you're a science geek at heart, Oo La Lab is right up your alley. This fragrance mixology lab also lets you craft a perfume online! Simply select 20 scents from the list of ingredients (presented in what looks like a periodic table) to form the top, middle and base notes of your personalised eau de parfum.
Candle-lovers, you can book a class with To Be Calm and bottle up your favourite scents into a soy candle. Or, go beyond the standard jar ones with Sally's Room's candle-making classes. They include colour gradation and animal shapes that are quite possibly the most adorable thing we've ever seen! Want a scent for your home? Candles of Light also holds natural perfumery classes that let you customise a signature scent for your abode.
24. Bring on the culture and creativity
Singapore's mix of vibrant artistic cultures is definitely worth checking out. We hear The Temple of Fine Arts run classes in traditional Indian dance, sitar and Hindustani singing. Plus, Nam Hwa Opera offers workshops in Chinese opera make-up, traditional Teochew and Chinese opera. Many of these sessions take place at Goodman Arts Centre, which hosts a ton of traditional and contemporary art classes. Kamal Art also has batik painting workshops if that's your thing.
Congrats! You've made it to the end of our long list of craft workshops in Singapore. Are you offering a class we should know about? Reach out to us at [email protected].