The colourful streets of Chinatown are waiting to be explored. Photography: Adrian Jakob via Unsplash
Doesn't matter if you're a local, expat or tourist. Put on your walking shoes and wander the city with heritage trails.
Singapore might be a mere dot on the map but we've got plenty to see and do on this little island. For history and heritage junkies, 'hoods worth wandering into include Kampong Glam, Tiong Bahru and Kampong Lorong Buangkok. While we can hop on a Vespa or cruise on a kayak for a fun tour, we're equally loco for these local heritage trails that teach us a thing or two about culture, art, architecture, nature, history and more.
Best heritage trails in Singapore
Hello, Singapore
So you grew up in Singapore? You may not know the island as well as you think. Take a deep dive into the not-so-well-known side of town with tours by Hello Singapore. Our Grandfathers Story follows the footsteps of early immigrants in Chinatown, while Jalan Jalan Cari Makan looks at food culture and the stories behind them. If you love your history, set aside half a day for the six hour tour that covers the city's WWII past.
Hello Singapore
Care for some culture?
With a great TripAdvisor track record, Indie Singapore's free walking tours are worth a shot when you've got a weekend empty of plans. Pick from these three precincts: Chinatown, Kampong Glam and Bugis or the Singapore River via the Civic District. Other curated experiences include its Tours from our Backyard series where you can dive into the city's food heritage and the photographic beauty of Coney Island.
Indie Singapore
Help yourself to a trail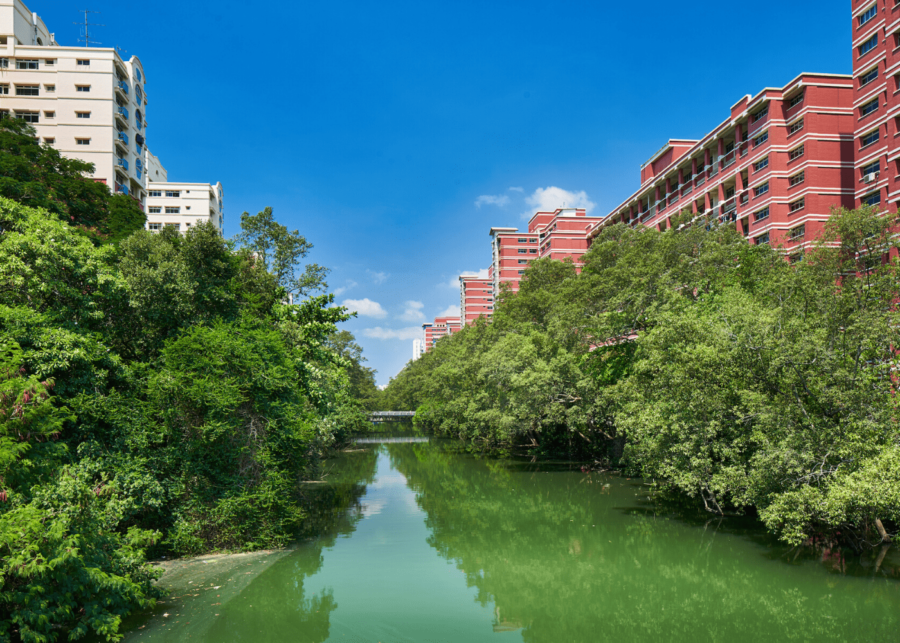 The National Heritage Board's self-guided tours let you pick from countless trails put together by various organisations and volunteers. Best of all, they're free. There's a trail for pretty much everything – chase stained glass windows and hopscotch at heritage schools or stroll through Jewish and Armenian quarters and discover maritime-themed HDB flats at Pasir Ris. The options are endless!
Roots self-guided tours
Sign up for a graveyard shift
If you're dead tired of cultural precincts and need a change of scenery, a free self-guided walk at the Bukit Brown Cemetery might liven things up. As one of Singapore's largest and last-remaining graveyards, it sure has plenty of (ghost) stories to tell. Just download a PDF from the site to uncover the resting places of significant individuals in Singapore's history, find intricate tomb designs, read up on World War II tales and more.
Bukit Brown Cemetery self-guided tour
Get a ticket to kooky town
Haw Par Villa is legit our favourite oddball spot in Singapore. So we're betting an after-dark stroll headed by Journey Tours into the Ten Courts of Hell will kill it (in a good way)! Learn about the legends and myths from Buddhism, Taoism, Chinese history and mythology – because who needs Halloween when we have this all year round? Other cool options include a look back in time at WWII in Changi and a jaunt through Fort Canning Hill and Battlebox.
Journey Tours
Get your Chinatown on
Sure, signing up for a Friends of the Museums membership opens up a whole bunch of culturally centric events for you. But you can also attend some of the free heritage walks as a non-member. Like the URA/FOM Heritage Trail that starts off from the Urban Redevelopment Authority building and takes you around four areas in Chinatown. Also, check out the guided tour of the Asian Civilisations Museum, which runs every Monday like clockwork.
Friends of the Museums
Calling all architecture addicts
The folks at Jane's Tours sure know how to construct a cool architectural trail. Learn about Singapore's colonial history and visit some of the island's most picturesque black and white bungalows. If you aren't colonially hungover, check out the other trails that cover mid-century and modern architecture, Jewish heritage and WWII.
Jane's Tours
Prance around a precinct
If you've landed on our shores without much of a plan, Monster Tours offers customised private itineraries for you to explore the best of Singapore. Its free walking tours may be suspended due to Covid-19, but you can still give the SG55 tours a shot. They take you around places like Chinatown, Little India, Kampong Glam, Marina Bay Sands and Changi Airport for a closer, behind-the-scenes look at these hotspots.
Monster Tours
Visit the president's home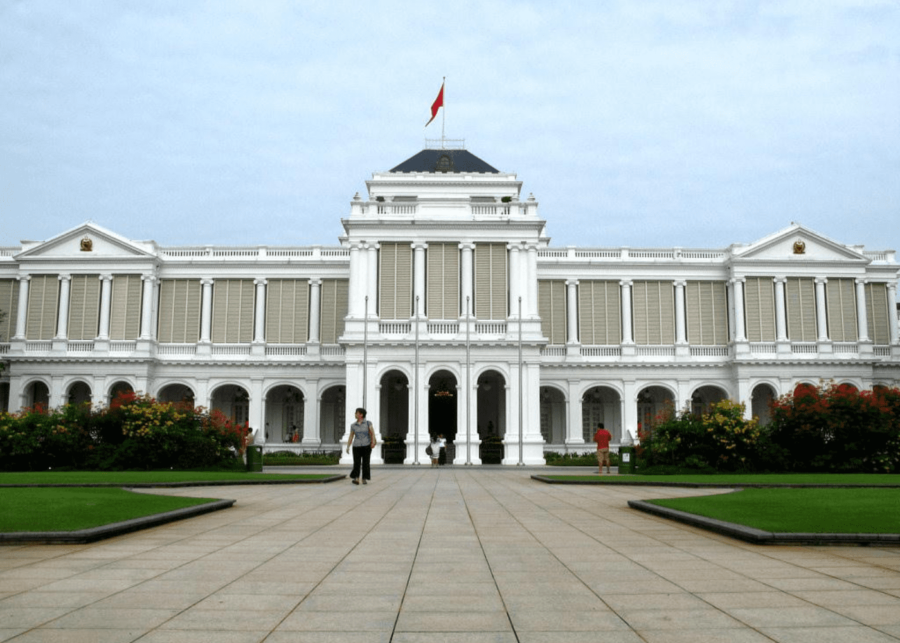 Better hustle if you wanna visit the Istana! This gorgeous 18th century, neo-Palladian style presidential palace only hosts open houses during public holidays. That's when you can explore the place on your own or embark on a guided walk (for a nominal fee).
Istana Guided Walks
Find the scars of a war
For the war trail by Changi Museum, you'll be revisiting a dark time in Singapore's past. Get a history lesson on WWII and explore historically relevant sites like the old Changi Prison wall, Selarang, Roberts and Kitchener Barracks, and Kranji War Cemetery.
Changi Museum War Trail
Park it like it's hot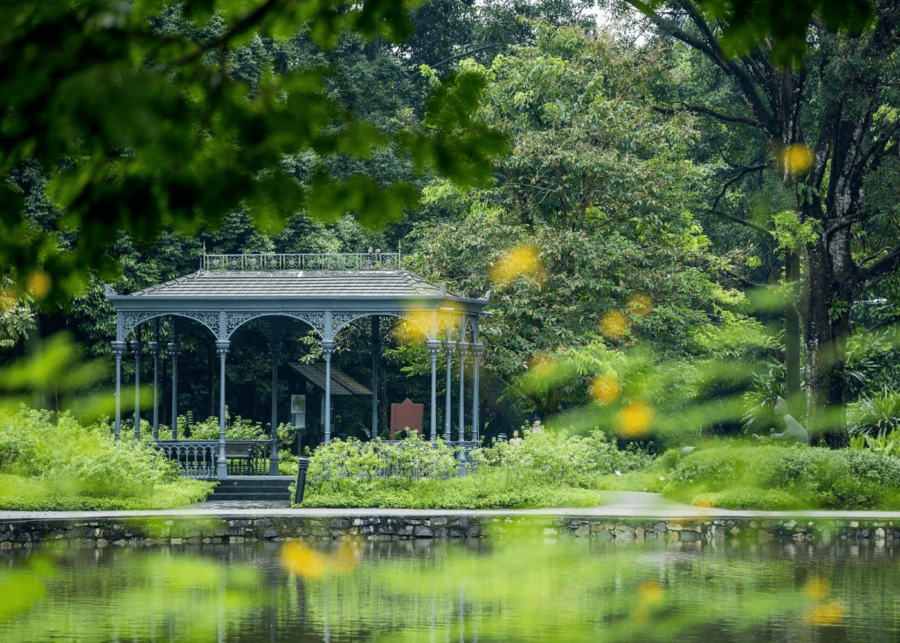 Vegetating in Singapore's many gardens and national parks is fun. But if you're looking for more to do in nature, you'd best follow the National Parks Board's events page to find the occasional free heritage walk across the island's lovely green spots. We're totally on board with discovering Pulau Ubin's kampong history – that's our kind of walk in the park!
National Parks Board heritage tours
And… that's a wrap! Go ahead and show some love to Singapore with one of these history and heritage trails.
Note: Although many of these tours are free, we highly encourage you to tip your guide at the end of the tour.