Witnessing the iconic Hong Kong skyline in person is just one of the many reasons to visit the 852 (Photography: Asia-Pacific Images Studio via Getty Images Signature)
Whether you're a local or a tourist, these are the things to do in Hong Kong which you must try at least once in your lifetime.
We at Honeycombers are all about living the sweet life in Hong Kong. Even after having written thousands of articles about this city – be it about the new restaurants or the non-stop happenings around town – we continue to be amazed by the spirit and vibrancy of #HomeKong, each and every day. Whether you're a local who wishes to see the 852 with fresh eyes, or a traveller who's visiting the Pearl of the Orient for the first time, we hope our ultimate list of things to do in Hong Kong will make you fall in love with this city as much as we do!
70 things to do in Hong Kong: Our ultimate guide
1. Chow down on local street food
From fishballs to siu mai, to cheong fun to egg tarts, we just can't get enough of Hong Kong's street food. As the pandemic finally subsides, the streets are now springing back to life, with occasional crowds at local street food stalls. Bit of an adventurous eater? Go for the stinky tofu – we dare you!
Read our full guide to street food in Hong Kong.
2. Go bar-hopping
Did you know that Hong Kong is home to several Asia's Best Bars? Take it from the experts: Coa, Argo, Darkside, Quinary, Penicillin, The Pontiac, The Wise King, and The Aubrey are all names you should look out for. We've been to every single one of them, of course, and we love them all, but Coa simply has the best mezcal cocktails and Darkside is the only one that offers live music on this list. Just sayin'. 😉
Take a look at our definitive list of the best bars in Hong Kong and the hottest happy hour deals in town.
3. Shop 'til you drop!
Calling all shopaholics! Hong Kong is known as a shopping paradise, so get your currency exchanged and be ready to shop up a storm. From local gems to global designer brands, you're bound to have your bags full (and your wallet empty, maybe!).
Have a look around these shopping malls in Hong Kong.
4. Learn about historical Chinese temples
In the midst of the concrete jungle, there are beautiful temples that offer a glimpse into the cultural and spiritual sides of the 852. Whether you're religious or not, see if you can spot one of these havens. Perhaps you can join in on a ritual for good luck, too.
Find out more about the temples in Hong Kong.
5. Go hiking and watch the sunset (or sunrise)
Hiking has become hugely popular among Hong Kongers since the pandemic, and with so many hills and mountains in the 852, it's not hard to see why. Whether you wanna get fitter, or just escape the urban noise, hiking is one of top things to do in Hong Kong.
Conquer these hiking trails and night hikes in Hong Kong. (We have a total of over 30 routes on our lists!)
6. Sail the seas on a junk boat
Junk parties are HUGE in this city. You can hop aboard the iconic Aqua Luna to sail across Victoria Harbour, or hit up your gang for a private boat party to cool off during the summer.
Here's where you can charter a junk boat in Hong Kong.
7. Savour some tasty dim sum at yum cha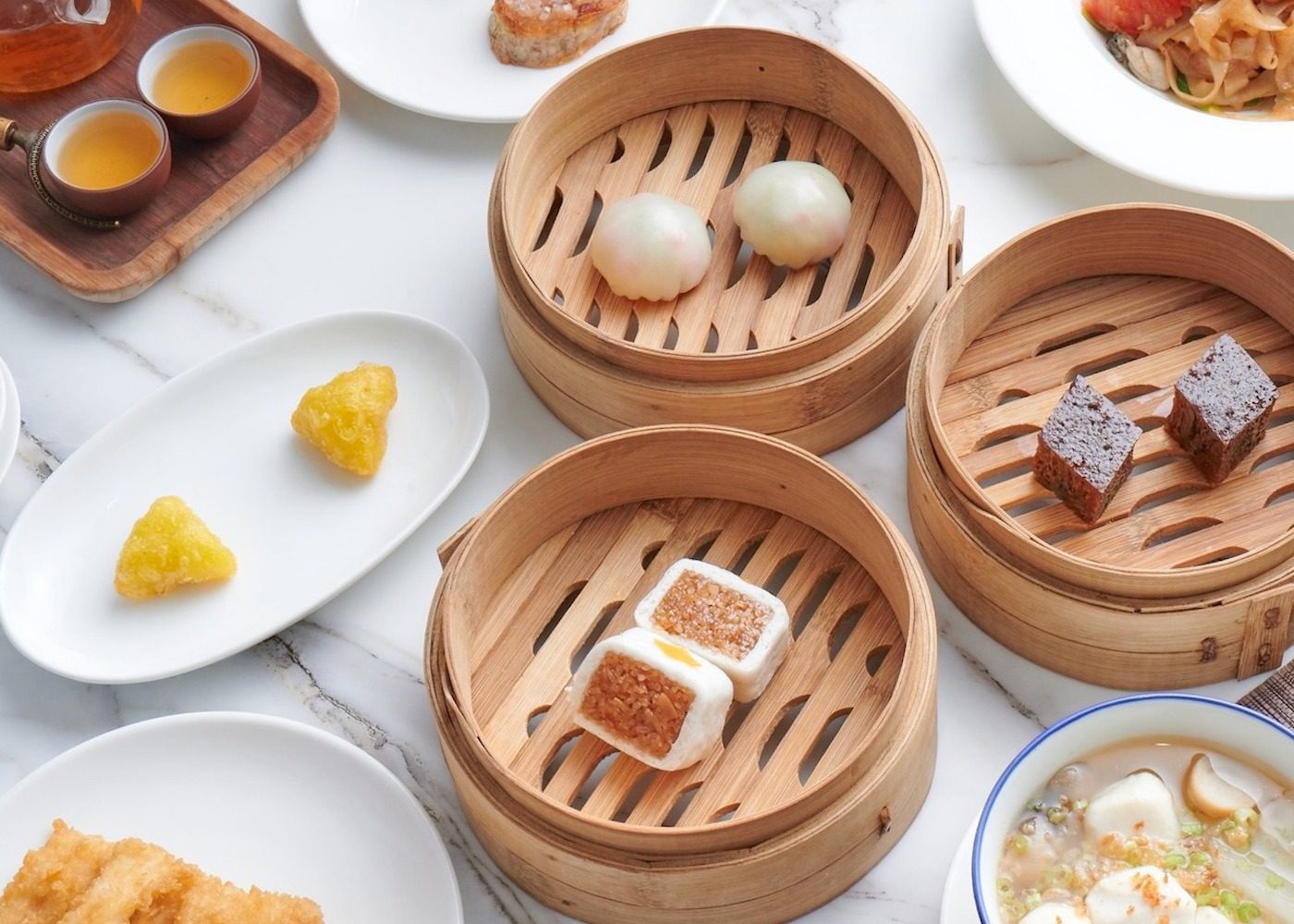 What's a trip to Hong Kong without some authentic dim sum? Served in traditional bamboo steamers, dim sum are a variety of Cantonese bites, with both sweet and savoury options. You can find them in Chinese restaurants over a meal of yum cha, which is Cantonese-style brunch.
Be sure to try all our favourite dim sum!
8. Ride on the Star Ferry
Founded all the way back in 1888, the Star Ferry makes up an important part of our city's history, and is one of the cheapest and most scenic ways to cross the Victoria Harbour. You can go between Central or Wan Chai and Tsim Sha Tsui, or opt for Harbour Tour, a tourist cruise that passes by all three stops.
Star Ferry, Hong Kong
9. Bet on a horse race
Feeling lucky? Catch a horse race at The Hong Kong Jockey Club and maybe place a cheeky bet while you're at it. The HKJC holds day and night races at racecourse in Happy Valley and Sha Tin.
The Hong Kong Jockey Club has racecourses in Happy Valley and Sha Tin.
10. Go cafe-hopping
Cafe culture is pretty big here, we'd say, with new cafes popping up on the regular and many home baristas hidden in the crowds.
Can't survive a day without coffee? Head to our go-to cafes in Hong Kong for a caffeine fix.
11. Enjoy some downtime for self-care and wellness
Many of us tend to forget to rest fully, especially when we're on holiday or travelling. But, thanks to the myriad of excellent hotel spas, facial clinics, nail salons, and hair salons here, we're always spoiled for choice when it comes to pampering ourselves and getting a glow-up. It's time for you to take a breather, Honey!
Rejuvenate at these best spas in Hong Kong.
12. Take a stroll at art galleries
With local artisans, NFT artists, and young talents on the rise, Hong Kong is not at all a cultural desert. You just need to know where to look!
Get your culture fix at the many art galleries in the city.
13. Celebrate the weekend with a free-flow brunch
With a sumptuous spread of dishes, unlimited tipples, and good company, a free-flow brunch is always the highlight of everyone's week.
Check out our top picks for brunch in Hong Kong.
14. Visit art house cinemas
Hollywood blockbusters are great, but how about diving deeper into the art of cinema? Immerse yourself into fantastical stories you've never heard in local art house cinemas, or catch an indie screening or two at the film festivals in Hong Kong.
Grab some popcorn at these cinemas around town.
15. Treat yourself to fine dining
From Bib Gourmand, all the way up to having three stars – did you know that a whopping 220 restaurants in this tiny city are recognised by the Michelin Guide? In fact, Hong Kong is home to many internationally acclaimed chefs. TBH, we're sure you can tell that we never run out of good food to eat, considering how many dining guides we've written…
These fine dining restaurants are well worth splurging on.
16. Puff out the BS at shisha bars
Ahem, smoking is bad for us, yes, but shisha is a popular thing to do in Hong Kong, period. If you have a group of friends hoping for a chilled night out, hookah lounges might be your best bet.
Check out our list of tried-and-tested shisha bars.
17. Go on a date
First things first: online dating can be dangerous, alright. But what's the best way to get to know a city? Meet the locals, of course! Plus, nothing tucks at our heartstrings more than a holiday romance.
Try your luck at these dating apps in Hong Kong.
18. Try a creative class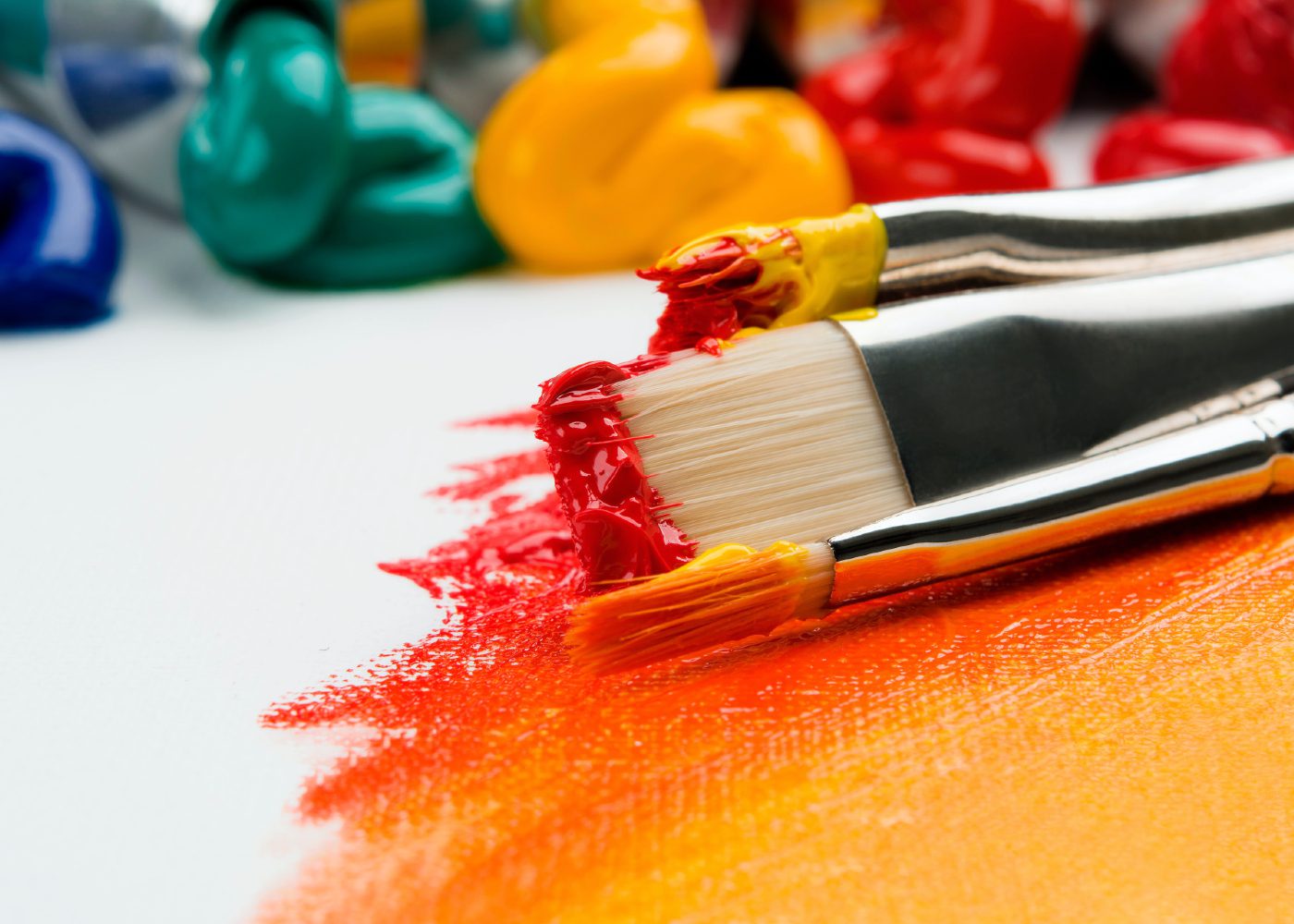 It's time to get hands on! Unleash your inner artist at creative classes and, most of the time, you'll end up with a wonderful art piece you can bring home. (And a healed mind, too!)
Sign up to these creative courses around town.
19. Make a positive impact by volunteering
Whether you're a student coming home on a study break, or a bored office worker in search of an actually healthy activity in Hong Kong, volunteering is always an awesome thing to add to your routine. Or, you can contribute to these social enterprises, too.
Here's where you can go volunteering in the 852.
20. Learn Chinese or other languages
Have you always wanted to learn a new language? Staying in Hong Kong is the prime opportunity for you to train your Cantonese and Mandarin Chinese.
Think you're perfectly bilingual? Here's a challenge for ya: try translating these Cantonese concepts!
21. Discover the unknown at a museum
From modern art to local history, there's a niche museum for almost everything in Hong Kong. The Space Museum is a great place to learn about astronomy and the Heritage Museum holds incredible knowledge about history, art, and culture. There are even novelty museums for the whimsical folks like the Cup Noodle Museum!
Read more about Hong Kong museums.
Hong Kong Space Museum, 10 Salisbury Road, Tsim Sha Tsui, Hong Kong, p. 2721 0226
Hong Kong Heritage Museum, 1 Man Lam Road, Sha Tin, Hong Kong, p. 2180 8188
22. Cycle across Hong Kong
The public transportation system here may be fantastic, but there are still places that are best visited by foot – or by bike. If you wanna get in touch with nature, cycling to the great outdoors in New Territories would be the ideal way to spend the weekend.
Buy a bike and cruise along the most scenic cycling routes in the 852.
23. Chillax at the beach
This city has much more than skyscrapers! The beaches around Hong Kong are awesome places for you to sunbathe, read a book, play some beach volleyball with your friends, or simply take advantage of the summer heat.
Tired of crowded beaches? Try your luck at these hidden beaches instead.
24. Bask in the views at rooftop bars and al fresco restaurants
What makes a drink or a meal instantly better? A great view, of course! The best thing about Hong Kong's many tall buildings is that they offer stellar scenery, and some of them happen to the hosts to the city's best rooftop dens, too. Order your tipple, get your cameras out, and enjoy the breeze.
See if your favourite spots make our lists of the best rooftop bars and outdoor restaurants.
25. Take a break with a staycation
Are you a local who can't afford the time to travel outside just yet? You deserve a break! Staycations make a good time for you to zone out, rest up, and enjoy a change of scenery.
We love these staycations in Hong Kong!
26. Live like a commuter and take the MTR
One of the many things to boast about in Hong Kong is the excellence of the MTR public transport system. Whether you ride out of necessity or just for the experience, you will find yourself at your destination in a fast and efficient manner. Just for fun, you can try to see how much of the 852 you can cover via MTR in a day!
Find out more about the MTR.
27. Visit the Tian Tan Buddha
You don't need to be a Buddhist to visit Tian Tan Buddha! This 34-metre-tall bronze statue, also known as The Big Buddha, is a sight to behold. Completed in 1993, the gigantic piece represents the relationship between people, nature, and faith. The steps up to The Big Buddha are said to be a killer, so make sure you whip out your trainers for this one!
Tian Tan Buddha, Po Lin Monastery, Ngong Ping Road, Lantau Island, Hong Kong
28. Hop on the Peak Tram to Victoria Peak
Have you peaked in life? Not until you've visited Victoria Peak! Not only is The Peak home to Madame Tussauds Wax Museum and the pet-friendly Peak Galleria, it is also a great place to fly kites and, of course, enjoy a bird's eye view of the city. To get up to Victoria Peak, taking the Peak Tram from Central is a great option. Not only does it save the effort of hiking up (unless you want to, of course), it also offers amazing views over the course of the ride. The Peak Tram has recently undergone a revamp in 2022, with its Sixth Generation now donning the bespoke "Peak Tram Green" as a tribute to its heritage and tramcars in earlier generations.
The Peak, Hong Kong
29. Make your dreams come true at Hong Kong Disneyland
Oh, Disneyland – need we say more? No one's ever too old for themed parks and wonderful Disney magic. Plus, Hong Kong Disneyland is opening the brand new World of Frozen, a Frozen-themed zone, in the second half of 2023, so get excited!
Hong Kong Disneyland, Hong Kong
30. Make a splash at Ocean Park
Looking for an alternative themed park experience? You'll have a blast at Ocean Park. Opened in 1977, this amusement park has been Hong Kongers' firm favourite, and is especially popular during Halloween. As the home to pandas, The Grand Aquarium, as well as the new Water World and a variety of exhilarating rides (our favourite being the Hair Raiser!), Ocean Park is a classic destination for families, couples, and visitors in the 852.
Ocean Park Hong Kong, 180 Wong Chuk Hang Road, Aberdeen, Hong Kong
31. Party the night away in Lan Kwai Fong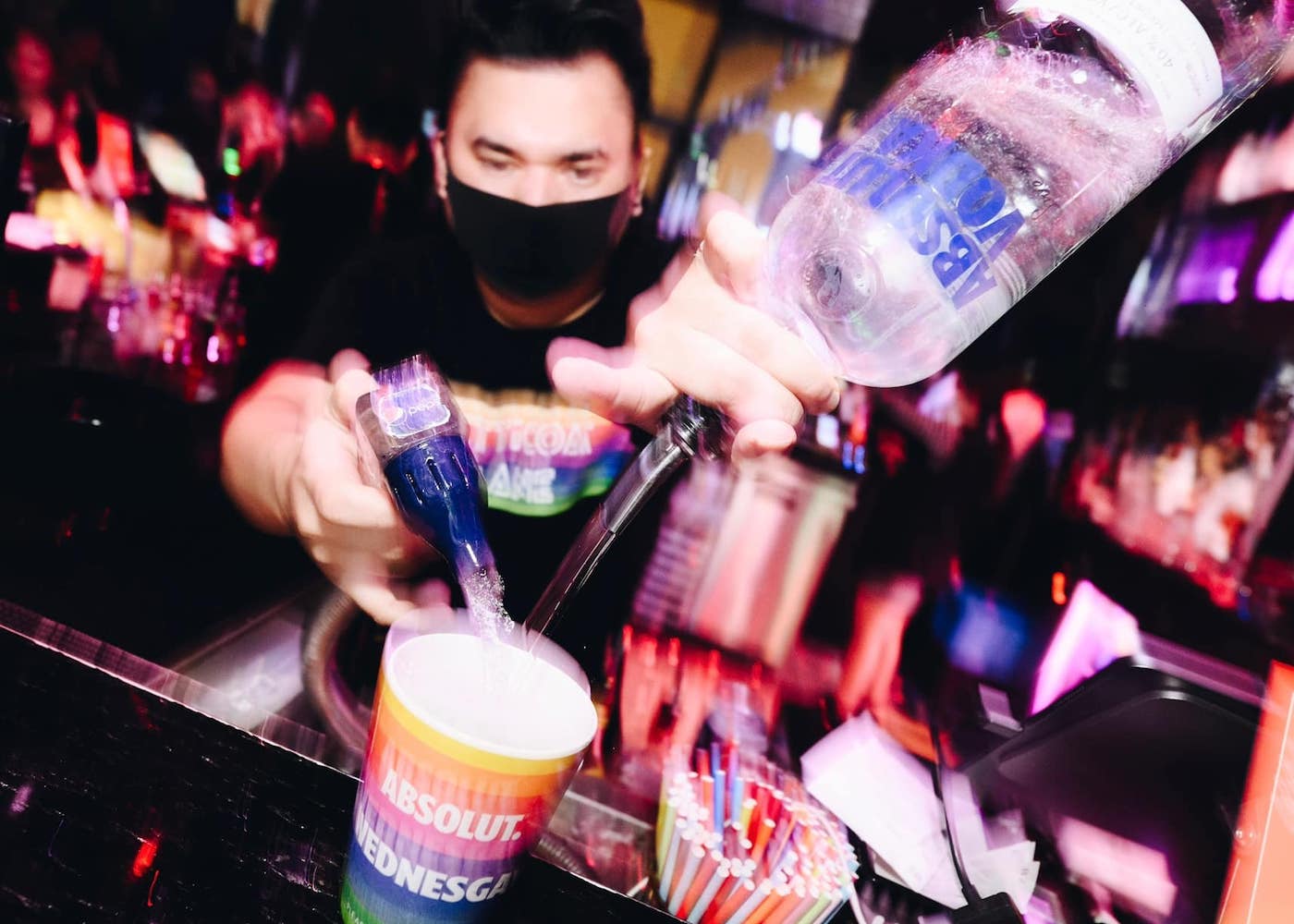 Hong Kong's (in)famous for its buzzing nightlife, so be sure to experience the littest of times in Lan Kwai Fong with its sprawl of bars, clubs, and speakeasies. Feeling peckish after a night out? We recommend trying the momos, grilled skewers, and doggie noodles in the area.
Ready to let loose? Put yo' hands up at these awesome nightclubs.
Lan Kwai Fong, Central, Hong Kong
32. Discover the island of Cheung Chau
Just under an hour by ferry from Central, Cheung Chau is a quaint island famed for its street snacks, seafood, and unique heritage. We'd suggest renting a bike to cycle along the promenade, all the while taking in views of the sea, and perhaps the sunset too. The journey to the historic Cheung Po Tsai Cave is a nice, family-friendly walk. Afterwards, reward yourselves with the freshest catch right by the harbour.
Plan your day using our handy guide to Cheung Chau.
33. Explore the coastal town of Stanley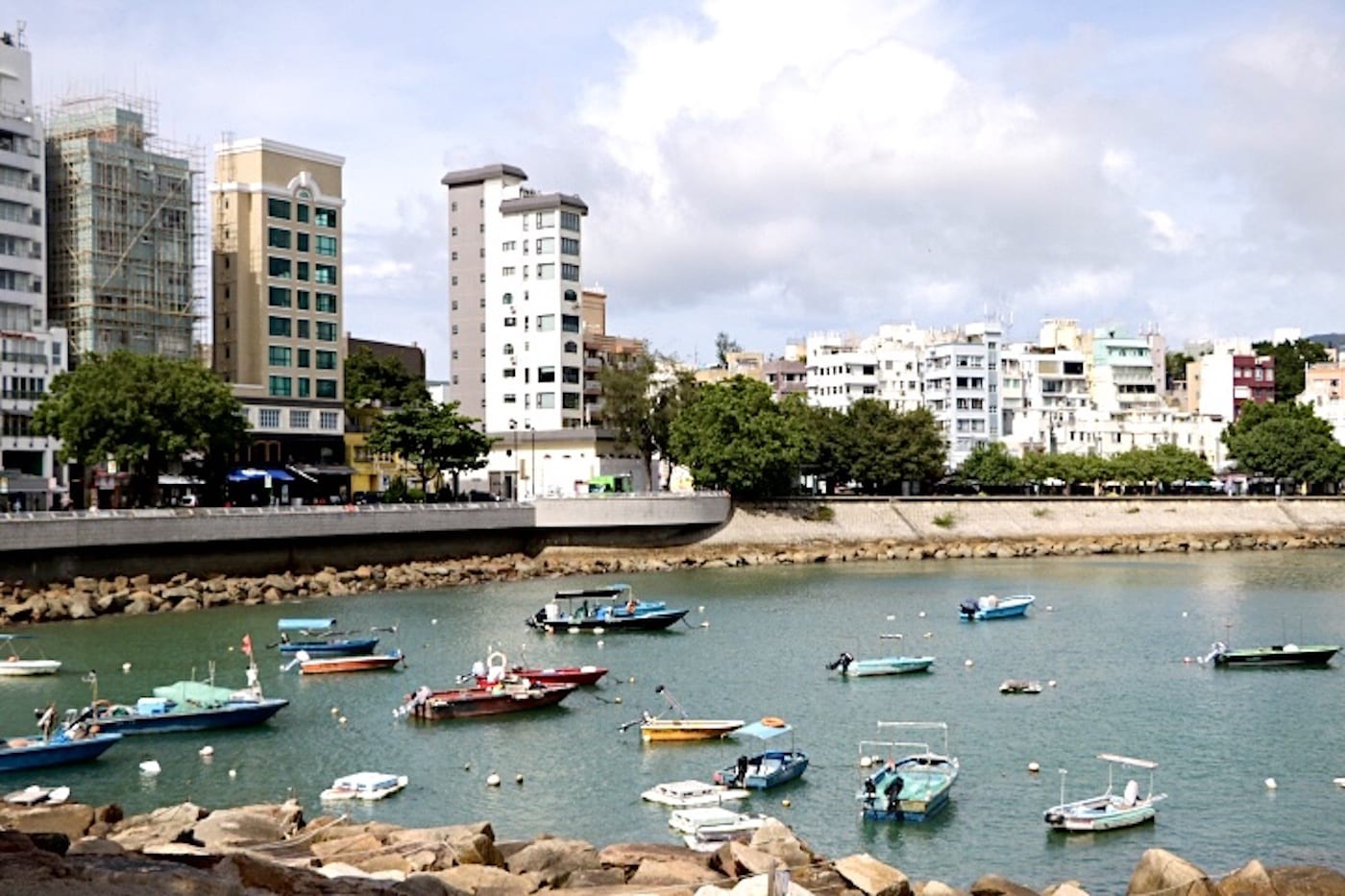 A seaside town known for its beaches, laidback vibes, and an interesting history that features pirates(!), Stanley is an idyllic getaway for the hustlers, as it is located in the Southernmost part of Hong Kong Island. Murray House and the Stanley Market are just two of the landmarks you should check out here.
Get inspired by our guide to Stanley.
34. See the view at Sky100 Observation Deck
Are you a sucker for a killer view? One of the best vantage points in Hong Kong is the Sky100 Observation Deck. You can get a panoramic view of the skyline in all its glory and marvel at the concrete jungle.
Check out these fine dining restaurants with stellar skyline views.
Sky100 Observation Deck, International Commerce Centre, 1 Austin Road West, West Kowloon, Hong Kong, p. 2613 3888
35. Explore the Tai O Fishing Village
Explore a quieter side of Hong Kong at the Tai O fishing village. Roam through the market for hidden treasures and some of the freshest seafood you can find. A picturesque village unmoved by the hustle and bustle of the city, Tai O is definitely worth a visit.
Plan your trip to Tai O.
36. Head to the Ladies' Market to get a sweet deal
Dust off your negotiating skills and head to the Ladies' Market for a bargain. Whatever you're searching for, be it handbags, clothes, novelty electronics, the Ladies' Market will have a stall for you. Hitting the street and getting a deal on a trinket is a quintessential Hong Kong experience you must try.
Read more about our local markets.
Ladies' Market, Tung Choi Street, Mong Kok, Hong Kong
37. Grab a souvenir at the Temple Street Night Market
Want a nifty souvenir to remember your time here? Temple Street Night Market is the place to go for trinkets special to the 852. While you're there, make sure to find a high vantage point to snap an iconic image of the illuminated street packed with stalls.
Find more souvenirs in Hong Kong.
Temple Street Night Market, Temple Street, Yau Ma Tei, Hong Kong
38. Find a slippery friend at the Goldfish Market
In the market for a finned friend? Browse the thousands of unique fish on display at the Goldfish Market just waiting to go home with you and bring you good luck. In addition to some slippery pals, you can also pick up supplies and food to create an incredible personal aquarium.
Goldfish Market, 43-49 Bute Street, Bute Street, Prince Edward, Hong Kong
39. Browse the winged wonders at the Yuen Po Street Bird Garden
This charming little corner of Hong Kong holds a delightful array of songbirds. A garden as well as a market, you will see many eccentric birds in cages at Yuen Po Street Bird Garden. Locals come by to show off their own winged friends in the sitting area while stalls selling birds as well as feed, decorations, and cages are located further in.
Yuen Po Street Bird Garden, Yuen Po Street, Mong Kok, Hong Kong, p. 2302 1762
40. Lace up your roller skates
Get ready to roll your cares away! The city's very own Bun's2020 is waiting for you to hit the roller skating rink. With retro vibes and glowing lights, you can take a class, throw a party, or just skate for fun.
Read more about Bun's2020.
Bun's2020, 7/F, Kodak House 1, 321 Java Road, Quarry Bay, Hong Kong, p. 2779 2020
41. Let out your inner spidermonkey at a climbing gym
Grab some chalk and reach new heights at a rock climbing gym. One of the more adventurous things to do in Hong Kong, gyms like Verm City Rock Climbing are popping up everywhere.
Read more about climbing gyms in town.
Verm City Rock Climbing, 4/F, Kodak House 1, 321 Java Road, Quarry Bay, Hong Kong, p. 2560 8128
42. Jump your cares away at a trampoline park
Let out your inner child by jumping to your heart's content at a trampoline park. Places like Ryze not only have trampolines, but also obstacle courses and foam pits. Go with family, friends, or even with a date!
Read more about unique date ideas in Hong Kong.
Ryze, 3/F, Kodak House 1, 321 Java Road, Quarry Bay, Hong Kong, p. 2337 8191
43. See flowers and animals at Hong Kong Zoological and Botanical Gardens
Witness the many bounties nature has to offer at the Zoological and Botanical Gardens. Numerous species and types of plants, mammals, birds, and reptiles are all on display here. What's more, entrance to the park is completely free, so venture in for a fun and educational time.
Hong Kong Zoological and Botanical Gardens, Albany Road, Central, Hong Kong, p. 2530 0154
44. Relax in Hong Kong Park
A relaxing oasis amid the hustle and bustle of the city, Hong Kong Park is a must-see. In addition to an artificial lake and waterfall, there is also an aviary, a playground, and a teaware museum. This is the perfect place to explore or simply relax after a hard day.
Read more about parks in Hong Kong.
Hong Kong Park, 19 Cotton Tree Drive, Central, Hong Kong, p. 2521 5041
45. Have some wholesome fun at Kadoorie Farm and Botanic Garden
A popular destination for school trips, you don't have to be a kid to have a fun time at Kadoorie Farm and Botanic Garden. As a conservation and education centre, there's a nature reserve and a wild animal rescue centre. Get ready to have an enjoyable and informative visit across the farm's 148 hectares of land.
Read more about farms in the 852.
Kadoorie Farm and Botanic Garden, Lam Kam Road, Tai Po, Hong Kong, p. 2483 7200
46. Explore the Hong Kong Wetland Park
A conservation, education, and tourism facility, the Wetland Park presents an unique opportunity to get a closer look at nature. Hopefully you'll be able to catch a glimpse of rare wildlife on your visit and learn about conserving their habitat.
Hong Kong Wetland Park, Wetland Park Road, Tin Shui Wai, Hong Kong, p. 3152 2666
47. Take a peek into the past at Kowloon Walled City Park
What used to be the Kowloon Walled City is now a beautiful garden with preserved artefacts from the past. The space has a rich history of transforming from a military fort to a lawless walled city to finally a historical park. The Kowloon Walled City Park is a great place to take a walk through nature while learning about a vital part of Hong Kong's history.
Read our Kowloon City guide.
Kowloon Walled City Park, Tung Tsing Road, Kowloon City, Hong Kong, p. 2716 9962
48. Find your new favourite artist at M+
A global museum of visual culture, M+ is truly a shining gem in the crown of Hong Kong museums. With seminal works from famous artists on display and rotating exhibits, M+ has more to offer with each visit. Additionally, M+ has its very own cinema where it showcases arthouse films and visual art pieces.
M+, West Kowloon Cultural District, 38 Museum Drive, Kowloon, Hong Kong, p. 2200 0217
49. Get starstruck at the Avenue of Stars
Hong Kong's answer to the Hollywood Walk of Fame, the Avenue of Stars is a loving tribute to the city's top talent. Nestled on the waterfront promenade in a Tsim Sha Tsui, plaques and handprints of local legends are available for your perusing. There are even statues of Bruce Lee and Anita Mui that are perfect for photo ops. And while you're there, drop by K11 Musea for a quick shopping trip. Trust us – you'll spot the building from a mile away!
Avenue of Stars, Tsim Sha Tsui, Hong Kong, p. 2918 1722
50. Take a ride on a "Ding Ding"
Next time you need to get somewhere, why not take a ride on a "Ding Ding?" These trams are an iconic mode of Hong Kong Island transportation and usually only cost around $3. What's more, if you're planning a party, you can charter a private party tram!
Read about our D.I.Y. Hong Kong Tram Tour.
Find out more about Hong Kong Tramways.
51. Get away from the stress of the city at Lamma Island
Few places in Hong Kong have the gentle, laid-back charm of Lamma Island. You can stroll or cycle through the streets and stop by seafood restaurants, shops, and cafes. If you want to truly get in touch with nature, hop on a trail and take a hike through the truly picturesque island.
Read more about the many islands in Hong Kong.
52. Enjoy the lush greenery of Sharp Island
A smaller island to explore, Sharp Island holds many hidden green treasures. You can hike, take a swim, or check out the famous "pineapple bun rocks" near the tombolo. Sharp Island is relatively easy to get to via public transportation and is definitely worth the trek to explore one of Hong Kong's natural havens.
53. Discover the rustic charm of Tap Mun
Known as "Grass Island," Tap Mun is a not-so-hidden gem of the 852. You can sneak a peek at the island's roaming cattle, and visit the Tin Hau temple or Hilltop Pavilion. On this island you can truly appreciate nature by hiking, picnicking, or even staying overnight and camping.
Read our guide on camping in Tap Mun.
54. Lounge on the grass and have a picnic
Take a breather amidst the hectic city with a relaxing picnic on the grass. There are several parks and green spaces around town where you can throw out a blanket and enjoy some food. Kwun Tong Promenade is a great place to take a mid-day picnic break and enjoy a view of the water.
Read more about picnic spots in the 852.
Kwun Tong Promenade, 80 Hoi Bun Road, Kwun Tong, Hong Kong, p. 2346 8538
55. Camp under the stars
Keep the party going by camping overnight in the great outdoors. At places like Tap Mun you can simply bring your own tent and pick a spot in the popular campsite to lay under a blanket of stars. If you want to take things up a notch, go glamping with Sai Yuen Camping & Adventure Park. There you can stay in themed lodging and enjoy featured activities and a campfire.
Read more about camping in Hong Kong.
Find out more about Sai Yuen Camping & Adventure Park.
56. Manoeuvre the Central Mid-levels Escalator
Did you know that the Central Mid-Levels Escalator is the longest outdoor covered escalator system in the world? Find your way around Central in rain or shine with this escalator system that's simple to manoeuvre. With many restaurants and shops littered around, you can hop off and explore with ease. You can even take pictures to recreate your favourite scenes from classic Hong Kong movies filmed on the escalators.
Explore more iconic film locations in the 852.
57. Find a treasure from the past at Hollywood Road antique shops
When walking on the famous Hollywood Road, you might notice the abundance of antique shops. Stretching across Central and Sheung Wan, you can pop into any shop that catches your eye to try and find some hidden treasures. Search for an antique trinket (you can even try haggling the price!) and you've got yourself a souvenir from one of the oldest roads in the city.
Check out our photo essay of Central.
58. Take an enlightening walk to the 10,000 Buddhas Monastery
Be ready to walk over 400 steps and a steep hill to make your way to the 10,000 Buddhas Monastery – but it's worth it! Gold-painted Buddha statues line the path to enlighten you with the occasional wild monkey. Although there are no actual monks living in this monastery, visiting the temple complex complete with pavilions and a pagoda is a can't-be-missed experience.
Learn more about our local temples.
10,000 Buddhas Monastery, 221 Pai Tau Village, Sha Tin, Hong Kong
59. Have a peaceful visit at the Chi Lin Nunnery
The wooden structures at the temple complex of Chi Lin Nunnery are elegant and intricately built without a single nail. Remember to take a lot of pics of the Tang Dynasty architecture on your visit and marvel at the beauty and ingenuity. Also, keep that camera out for the Nan Lian Garden adjacent to the Chi Lin Nunnery, which boast incredible water features.
Read more about Chi Lin Nunnery.
Chi Lin Nunnery, 3 Chi Lin Drive, Diamond Hill, Wong Tai Sin, Hong Kong, p. 2354 1888
60. Zip through the skies aboard Ngong Ping 360
Starting in Tung Chung, the Ngong Ping 360 cable car transports you to Lantau in the most stunning fashion. With the cable car's glass bottom, you can get a bird's eye view of the beauty of the city while you make your journey. What's better is you get even more things to do in Hong Kong when you disembark, like visiting the Big Buddha or the Tai O Fishing Village.
Make your way to these unmissable Hong Kong tourist attractions.
Find out more about Ngong Ping 360.
61. Explore all the nooks and crannies of Tai Kwun
Housing several designated Hong Kong monuments, Tai Kwun is a centre for art and heritage. The former police station now has preserved areas, loads of dining options, art exhibitions, and shops. You could blissfully spend a few hours exploring all that Tai Kwun has to offer.
Find your way around using our guide to Tai Kwun.
Tai Kwun, 10 Hollywood Road, Central, Hong Kong
62. Set out on the water to go pink dolphin-watching
Love wildlife? Book a tour with Hong Kong Dolphinwatch to get a glimpse of pink dolphins. Each tour includes a talk about the environmental factors affecting the dolphins in Hong Kong. By the end of your trip, you'll have gained valuable information and gotten up close and personal with these beautiful creatures.
See if you can spot all the wild animals of Hong Kong!
Find out more about Hong Kong Dolphinwatch.
63. Get a front-row seat for the Symphony of Lights
Did you know a special light show occurs across the Hong Kong skyline every night called the Symphony of Lights? There are several prime locations to catch this show like the Tsim Sha Tsui waterfront or even on a special ride aboard a Star Ferry. If you're feeling romantic, watching the Symphony of Lights next to a date is an unrivalled experience.
Get inspired by these romantic things you can do on dates.
Find out more about the Symphony of Lights.
64. Discover stylish street art at Art Lane
Already been to your fair share of art galleries? Hit Ki Ling Lane and Chung Ching Street for your next art fix. Walk along and marvel at the street art on the buildings of Art Lane, and don't miss the Instagrammable pastel stairs!
Check out our photo essay of Hong Kong street art.
Art Lane, 8 Chung Ching Street, Sai Ying Pun, Hong Kong
65. Uncover the beauty of Cape D'Aguilar
Take an easy coastal walk from Shek O to Cape D'Aguilar – an incredible marine reserve. Exploring Cape D'Aguilar is a great day trip or even an add-on to a beach or hike day. Make sure to check out the lighthouse and the two WWII batteries. Don't forget to bring your camera, as Cape D'Aguilar is one of the most photogenic spots in Hong Kong.
Read our guide to Cape D'Aguilar.
66. Take a spin on the Hong Kong Observation Wheel
A 60-metre tall ferris wheel at the Central waterfront, the Hong Kong Observation Wheel offers a spectacular view of the city from up high. A ride on one of the gondolas is a must-do if you're in the area for an experience akin to riding The London Eye. When the ride is over, there are many surrounding attractions to explore like the carousel.
Hong Kong Observation Wheel, 33 Man Kwong Street, Central, Hong Kong, p. 2339 0777
67. Browse antiques on Cat Street
When you're in Sheung Wan, you definitely need to stop by Upper Lascar Road – or as it's more affectionately known, Cat Street. Shop for beautiful antiques, bargain for the best prices, and fill in a few hours while you explore.
Explore the rest of the neighbourhood with our guide to Sheung Wan.
Upper Lascar Road (Cat Street), Upper Lascar Row, Sheung Wan, Hong Kong
68. Enjoy a Hong Kong-style breakfast at a cha chaan teng
Now this is something definitely worth waking up for! Kickstart your morning by heading to one of the city's many cha chaan tengs (茶餐廳) to sample local breakfast items. Foods like instant noodles with satay beef and French toast are must-tries during your visit. A trip to these traditional eateries should be at the top of your list!
Discover classic Hong Kong-style breakfast food.
69. Pump some tunes at a record store
Although everything can be found digitally in this day and age, there's a classic charm to analogue music that just can't be replaced. Dust off your record player by finding some new music to listen to at one of Hong Kong's vinyl stores. You'll find quality discs at shops all across the city, from Sham Shui Po to even Lamma Island.
Catch us at our go-to vinyl stores in town.
70. Unleash your inner bookworm at a bookstore
Amidst the fast-paced nature of our city, there are some quiet bookshops where you can find your next beach read (or one for the plane journey home). From the newest fiction crazes to timeless classics, spend your day browsing the titles at a bookstore around town.
Pop by the best bookstores in Hong Kong.