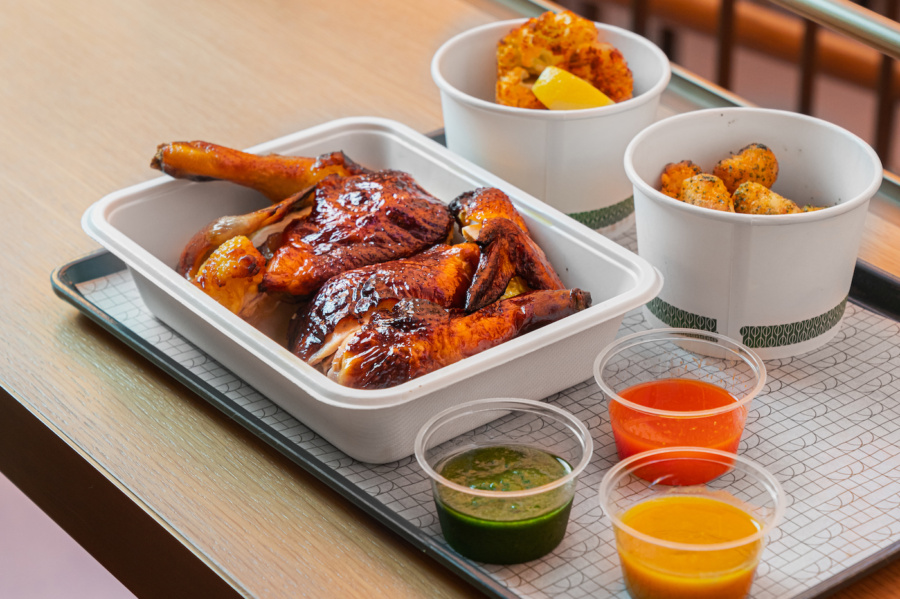 Live your best chicken life with Roti Tori
From Thai food to roast chicken and salad, if you're looking for junk catering in Hong Kong, these companies will make your boat party a delicious one
We're often amazed by the dazzling array of new restaurants in Hong Kong. Whether you're looking for Chinese restaurants, Italian restaurants, or Mexican restaurants, there is always something to keep even the fussiest eater happy. And that applies to junk catering in Hong Kong as well. If you're bored with the same-old food at your junk boat parties, these catering packages will satisfy everyone's palate and make it a great day on the water.
Our favourite junk catering in Hong Kong
1. Roti Tori
The hottest little chicken joint in town has added junk catering to its repertoire, meaning that you get enjoy the good stuff on the high seas this summer. Chow down on thighs, wings, and drums for days courtesy of four whole chooks, and get dipping with their red, yellow, green, and gravy sauces. Choose two salads (coleslaw, seaweed, potato), two sides (cauliflower, sweet potato, chilled edamame), and devour 10 Onigiri between swim sessions, all for $2,288 with options to add more as you like.
Roti Tori, Inside BaseHall, LG9, Jardine House, 1 Connaught Place, Central, Hong Kong
2. Mama Malouf
Fancy some authentic and tasty Lebanese food? Mama Malouf in Kennedy Town offers junk catering in Hong Kong, prices starting from HKD$170 per person. In its Light Lunch package, there will be dips with bread (hummus, babaganoush, taramasalata), traditional tabbouleh, wraps and sweets. If you are looking to have a big feast, its Fill Me Up and Let's Feast packages include all the appetisers plus beef kafta pockets, prawn and chorizo skewers, baked eggplants, baklava and many more.
Mama Malouf, 93 Catchick Street, Kennedy Town, Hong Kong, p. 2817 3828, 西環堅尼地城吉席街93號地舖
3. JIA Group
Home to many prestigious restaurants in Hong Kong such as 22 Ships, Potato Head and Mak Mak, JIA Group is a global hospitality group best known for its style, substance and authenticity. From standing reception with cocktails and canapés to junk boat parties, JIA Group welcome enquiries of all kinds. All you need to do is figure out your favourite kind of cuisine.
Learn more about JIA Group.
4. Cali-Mex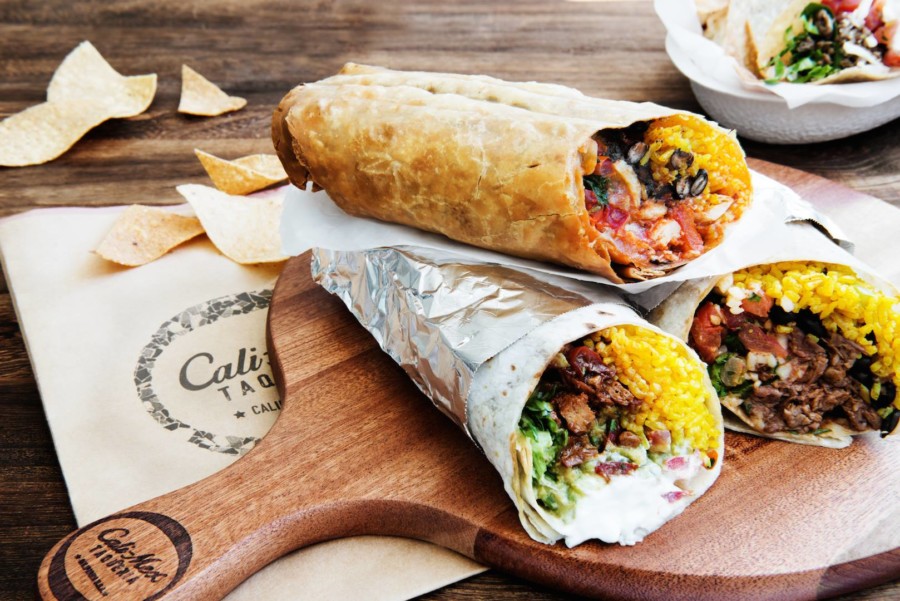 Get your taco, quesadilla, and burrito fix next time you're heading out on a junk thanks to Cali-Mex. Perfect for old and young, each package is designed to feed 10-15 hungry people, and includes a selection of boozy and non-boozy beverages for your drinking pleasure. This is a great option for when you have hangry meaties, veggies, and vegans on board your vessel: #WelcomeToTheGuacLife.
Find out more on the Cali-Mex website.
5. La Rotisserie
Delivering classic French country cuisine by importing its Grade A corn fed chickens and other ingredients from France, La Rotisserie is most known for its scrumptious whole roast chicken. Aside from its popular chicken dishes, La Rotisserie also has numerous vegetarian options such as roast potatoes, ratatouille, tomato and basil pasta. So now, both meat eaters and vegans will be delighted at your junk party.
Find out more about La Rotisserie.
Bread & Beast (NOW CLOSED)
Local sandwich eatery Bread & Beast makes some of the best artisanal sandwiches in town. Offering three junk packages – Chill Beast (HKD$150 per person), Beast Surfer (HKD $200) and Beast Boss (HKD$300) – the menus include classic burger items like the indulgent char siu pulled pork burger and king oyster mushroom burger, as well as a wide selection of delicious party food like pesto pasta salad, beef satay, kola wings and chips and dips.
Breast & Beast, G/F, 3 Swatow Street, Wan Chai, Hong Kong, p. 9120 6869, 灣仔汕頭街3號地下