Looking to save yourself some cash but still live your best life? Our guide to sweet deals in Hong Kong will have you living your best life in no time.
There's nothing like finding yourself a bargain! From affordable massages to cheap eats and budget electronics, why spend more when you don't have to? If you're on the lookout for the best deals in Hong Kong, you're in the right place, as every month we hit you with our top picks. Now go out and enjoy all these June deals ASAP!
JUNE EDITION: Sweet deals in Hong Kong
1. Hong Kong Gold Coast Hotel: Squid Night Fishing Staycation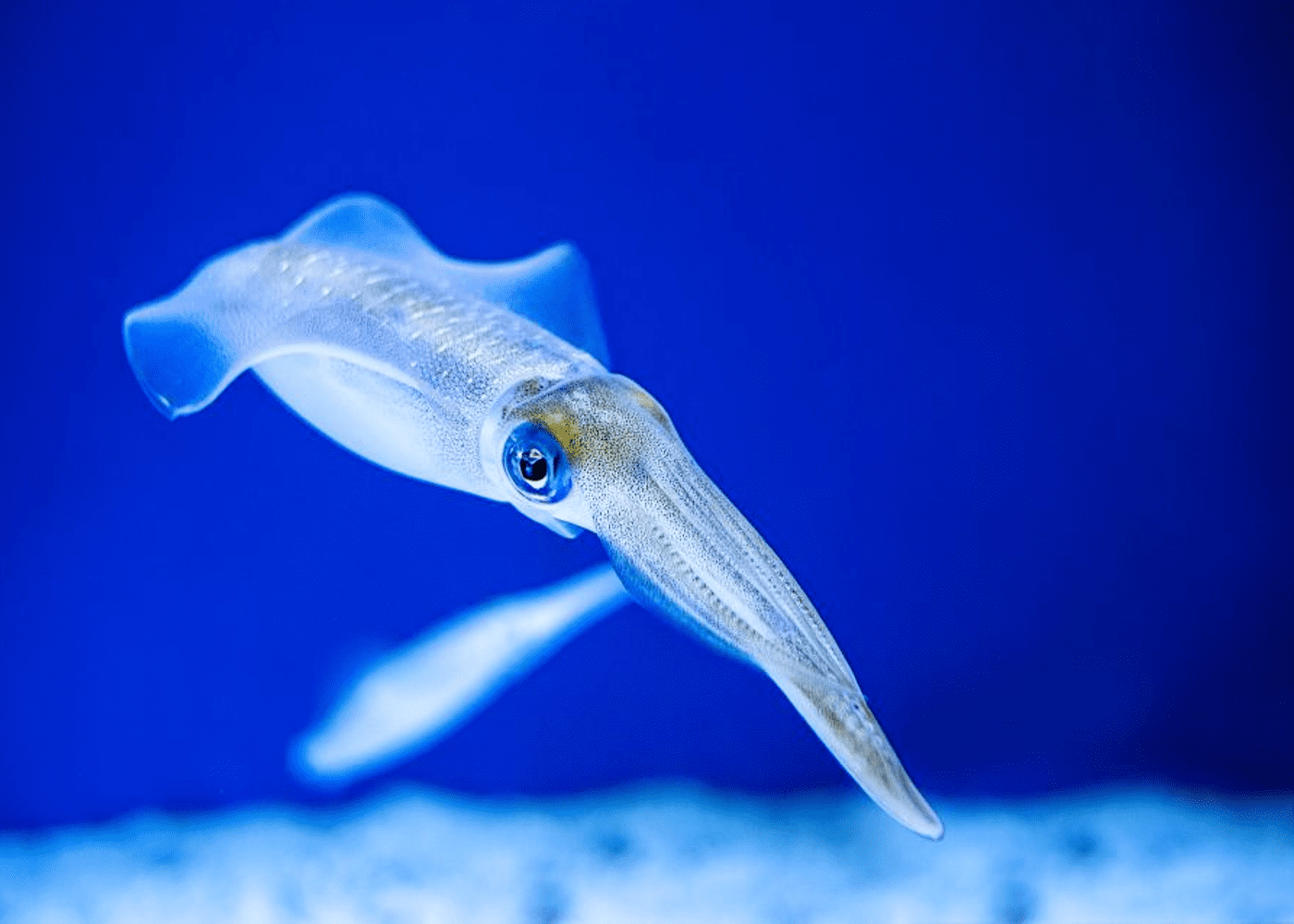 The Squid Game fad may be over, but how about a Squid Night – with actual squids and fun for the whole family? Exclusively available for stays from 11 to 12 June, Gold Coast Hotel is launching the Squid Night Fishing Staycation package for an unforgettable adventure, right in time for the squid season. The evening begins with an early dinner for two at Satay Inn, followed by a boat trip to catch squid; rest easy in the Deluxe Seaview Room before a complimentary breakfast for two in the morning.
Find out more about Gold Coast Hotel's Squid Night Fishing Staycation.
Hong Kong Gold Coast Hotel, 1 Castle Peak Road, Tuen Mun, Hong Kong, p. 2452 8888
2. Ippudo Hong Kong x Mak's Noodle: Ramen Series
Ramen or Chinese noodle soup? Well, why not both? If you're a fan of noods like we are (hah), you've got to try the collab items in the Ippudo x Mak's Noodle Ramen Series, available only until 5 July. For the first time ever, the two renowned brands from Japan and Hong Kong have joined hands to bring together traditional Japanese ramen and classic shrimp wontons. Offered at Ippudo restaurants is the Shio Wonton Ramen ($100) – Hakata-style thin noodles in Ippudo's signature tori niboshi broth, generously topped with Mak's homemade shrimp wontons, seared scallops, clams, slow-cooked Rosu BBQ Pork, and a soft boiled egg. The other special item in the Ramen Series – Shio Tonkotsu Wonton Ramen ($88) – is served at Metro Tonkotsu Base. This one features slightly thicker noodles, which are soaked in hearty tonkotsu broth and served with Mak's homemade wontons, spinach, Maki Bara BBQ Pork, plus other toppings.
Ippudo has multiple branches across Hong Kong.
Metro Tonkotsu Base, Shop G101A, Telford Plaza 1, Kowloon Bay, Hong Kong, p. 2769 6318
3. Woolly Pig: 30% off dinner dine-in
While we continue to bask in the joy of post-lockdown freedom, Woolly Pig is here to take our dinners up a notch! Until 30 June, you can enjoy a 30% off your food bill when dining in after 8.30pm at any of the restaurants under Woolly Pig. These include the popular Grain Gastropub and Brewlab in K Town; Hue Dining at the Hong Kong Museum of Art; Majo Tapas Paella Bar in Soho; and District 8 in Elements and Tseung Kwan O. Note that this offer is only available for guests with online reservations, so don't forget to book in advance!
Find out more about Woolly Pig's restaurants.
4. Cafe Marco: Weekend Afternoon Tea Buffet
You may know Cafe Marco for its sumptuous dinner buffets, but how about a fancy afternoon tea buffet as well over the weekend? In addition to its seasonal Deluxe Abalone Dinner Buffet, the hotel restaurant is also offering an array of bird's nest desserts and macarons during its Weekend Afternoon Tea Buffet (from $328 per adult and $228 per child) until 30 June. Expect delightful treats such as Ginger Crème Brûlée with Bird's Nest & Papaya; Ricotta Cheese Cake with Grapefruit; Coconut Mango Sago Pudding with Bird's Nest; and Egg Tart with Bird's Nest. There will also be a colourful Macaron Tower, from which you can take your pick. Finally, wash them all down with the complimentary free-flow fruit juices.
Cafe Marco, Level 1, Marco Polo Hongkong Hotel, Harbour City, Tsim Sha Tsui, Hong Kong, p. 2113 3912
5. Fortnum & Mason: Platinum Jubilee celebratory collection
Commemorating the brand's 315th anniversary, as well as Her Majesty Queen Elizabeth II's Platinum Jubilee, Fortnum & Mason has launched a splendid collection of limited-edition treats and hampers, displayed alongside celebratory activations in-store. Perfect for picnics or an indulgent afternoon off is The Jubilee Tea Party Hamper ($2,488) – a wicker filled with Fortnum's bestsellers and new products, such as teas, fruit preserves, buttery biscuits, and more. Other highlights in the Collection include a Mini Musical Biscuit Tin ($258) (apparently, the tin plays "God Save the Queen" while it spins…!); The Queen's Platinum Jubilee Blend Loose Leaf Tea Caddy ($298); Blanc de Blancs Champagne ($588); elegant teaware; and more.
Find out more about Fortnum & Mason's limited-edition Platinum Jubilee collection.
Fortnum & Mason, Shop 022, G/F, K11 Atelier, Victoria Dockside, 18 Salisbury Road, Tsim Sha Tsui, Hong Kong, p. 3916 8100
6. Telford Plaza: Telford Shopping Festival
Until 16 June, every weekend at Telford Plaza will feature flash discounts up to 90% off (!), as well as kitchenware pop-ups, cash rebate, and other amazing deals – all in the name of Telford Shopping Festival! Kickstart your summer with over 10,000 selected products on sale, including goodies in fashion, beauty, watch and jewellery, health foods, tech gadgets, furniture, and more. In addition, there are Weekend Limited-time Offers given by the mall's bestselling merchants, with brands such as SK-II, Fancl, Godiva, OTO, and Ulferts. As for the kitchenware pop-ups, you'll find premium products by INStyle Living, Carl Schmidt Sohn, and Zwilling – not to be missed by the home chefs amongst you!
Find out more about the Telford Shopping Festival.
Telford Plaza, 33 Wai Yip Street, Kowloon Bay, Hong Kong, p. 2243 3717
MAY EDITION: Sweet deals in Hong Kong
1. Harbour Grand Hong Kong: SUITEcation package
Can't bring yourself to travel abroad just yet? You can still enjoy a getaway right here in the 852 with a sweet SUITEcation (from $2,140) this spring at Harbour Grand Hong Kong. Available until 31 May, this staycation package includes a stay in one of the Hotel's spacious harbour-view suites, where you can take in gorgeous views of the Victoria Harbour from dusk till dawn. Moreover, the deal comes with $500 dining credits, a welcome fruit platter, complimentary access to the Skyline Pavilion on the 42/F rooftop, and more.
Find out more about Harbour Grand's SUITEcation package.
Harbour Grand Hong Kong, 23 Oil Street, North Point, Hong Kong, p. 2121 2688
2. The Murray, Hong Kong: Pink and White in Bloom staycation
Have you spotted the beautiful blooms in the forecourt of the entrance to The Murray? The Hotel's 17-metre-tall Cassia javanica var. indochinensis is a registered O.V.T. (Old and Valuable Tree) and there's no better time than now to appreciate it in all its blooming glory. To celebrate spring and the Cassia's flowering season, The Murray is inviting everyone to enjoy its new Pink and White in Bloom staycation (from $3,000), available until 31 May.
During your stay, you'll get to try the Cassia Afternoon Tea at Popinjays; Cassia-inspired welcome cocktails; and a special three-course wagyu beef set dinner for two. For the afternoon tea (which goes from $748 for two if purchased on its own), you'll find elegant and nature-inspired items, crafted with seasonal fruits and pink ingredients. These include sweet treats such as the White Peach Tart, Maple Raspberry Financier, and Cherry Blossom Cake; as well as savoury bites such as Shrimp Cocktail with Horseradish Panna Cotta and Spicy Tomato Jam, Cod Fish Tarama Puff, and more.
Find out more about the Pink and White Bloom staycation and Cassia Afternoon Tea at The Murray.
The Murray, Hong Kong, 22 Cotton Tree Drive, Central, Hong Kong, p. 3141 8888
3. Green, Hotel Icon: Green 3-course High Tea
We know Hongkongers love high teas, so here's a heartier, three-course afternoon tea that'll truly fill you up. The new offering at Green in Hotel Icon – 3-course High Tea ($398 for one; $688 for two; $658 for takeaway) – begins with a selection of appetisers, including the Grilled Chicken Burrito with Roasted Tomato, Caviar, and Pesto Vol-au-vent; Lobster Roll with Roasted Garlic Pepper Mayonnaise; among others. These are followed by a choice between three main courses, such as the Roasted Argentinian Grass-fed Tenderloin with Red Wine Gravy. Finally, desserts are served on a three-tier stand, with highlights including freshly baked traditional and chocolate scones; Sable Cookie with Calamansi White Chocolate Mousse; Chocolate Cupcake with Homemade Raspberry Marmalade; and more.
Find out more about Hotel Icon's Green 3-course High Tea.
Green, Lobby, Hotel Icon, 17 Science Museum Road, Tsim Sha Tsui, Hong Kong, p. 3400 1300
4. Citygate Outlets: Outlet Sale Carnival 2022
Gather your gang – it's time for a shopping spree! Citygate Outlets in Tung Chung is hosting its third annual Outlet Sale Carnival until 15 May, during which you can enjoy over 400 exclusive "Eye-popping Deals" offered by a variety of international brands. From fashion to beauty to gastronomy, the time-limited deals go up to 90% off. Participating merchants include Breitling, Marc Jacobs, Nike Outlet Store, Coach Outlet, Versace, cdf Beauty, Zegna, Moschino, Kinji, Le Creuset, and many, many more. You can even nab extra discounts and coupons during this Carnival, so don't miss out.
Citygate Outlets, 18-20 Tat Tung Road, Tung Chung, Hong Kong, p. 2109 2933
5. Clutter to Cash: Five-year anniversary celebratory discount
Spring cleaning goes wayyy beyond spring when one's got too much stuff at home… Yeah, we feel ya. So, how about let Clutter to Cash do the work for you? From removing clutter, to packing, to house cleaning, and finally recycling or consigning your junk, Clutter to Cash offers the ultimate one-stop service to help you gain some much needed space and extra earnings on the side. Oh, and the best thing is that Clutter to Cash is celebrating its fifth anniversary this month, offering $500 off for any job over $3,500 for junk or furniture removal! Plus, you can get a referral fee of $500 if you introduce any new jobs for over $5,000. Simply quote the code C2C500 when you make your enquiry. Happy decluttering!
Clutter to Cash, Unit 2302, 23/F, New World Tower 1, 18 Queen's Road Central, Central, Hong Kong, p. 9753 0087
APRIL EDITION: Sweet deals in Hong Kong
1. Nina Patisserie x I-O-N Café Bar: 'Cha-ddiction' Afternoon Tea Set
Embark on a journey to Japan this spring with the tea-themed treats crafted by Nina Patisserie. In addition to a series of confectionaries, you'll find exclusive afternoon tea sets at I-O-N Café Bar in Central Market and at Nina Hotel Tsuen Wan West until 30 April. The former is serving the 'Cha-ddiction' Afternoon Tea Set (from $498 for two, with 20% off for takeaway). Our favourites are the Foie Gras French Toast; Crab Meat Salad Toast with Genmaicha Foam; and Vol-au-vent with Lobster and Cheese. The sweet items remind us of Japanese wagashi, with delicious offerings such as Uji Matcha Mousse; Mochi and Red bean with Hojicha Konjac; and more.
As for Nina Patisserie in Nina Hotel Tsuen Wan West, the 'Spring in Japan' Afternoon Tea Set ($468 for two to dine-in; $388 for takeaway) is features a similar set of sweet treats to the 'Cha-ddiction' set. The difference lies in the range of savoury items, which include Tea Egg Salad and Cherry Tomato Tartlet; Crispy Crabmeat Salad with Avocado Puree on Brioche Toast; Tea-smoked Chicken Tortilla Wrap; and Homemade Genmaicha Tofu.
Nina Patisserie, Nina Hotel Tsuen Wan West, 8 Yeung Uk Road, Tsuen Wan, Hong Kong, p. 5330 5315
I-O-N Café Bar, Shop 124-125, 1/F, Central Market, 93 Queen's Road Central, Central, Hong Kong, p. 9141 3019
2. Plaza Premium Group: Spring break promotions
Planning a getaway during your spring break? As flight bans are due to be lifted in late April, it's time for you to think ahead and get excited for your next destination. With a Plaza Premium Lounge Pass, you can enjoy an extra comfortable time at airports around the world, ensuring that your whole travel experience is safe and stress-free. Not only do you gain access to airport lounges, fine dining options, family-friendly facilities, wellness spas, and more, you can also take advantage of the convenient in-terminal hotels, as well as meet and greet services. Until 17 April, a full-paying walk-in adult to any Plaza Premium Lounge can bring one child (below 12 years old) free of charge. Moreover, there is a 10% discount on the Pass this spring – simply enter the promo code SPRING10 upon checkout!
Find out more about Plaza Premium Group.
3. Kowloon Shangri-La x IPSA: 'IPSA ME Regime' Staycation and 'Blissful Radiance' Afternoon Tea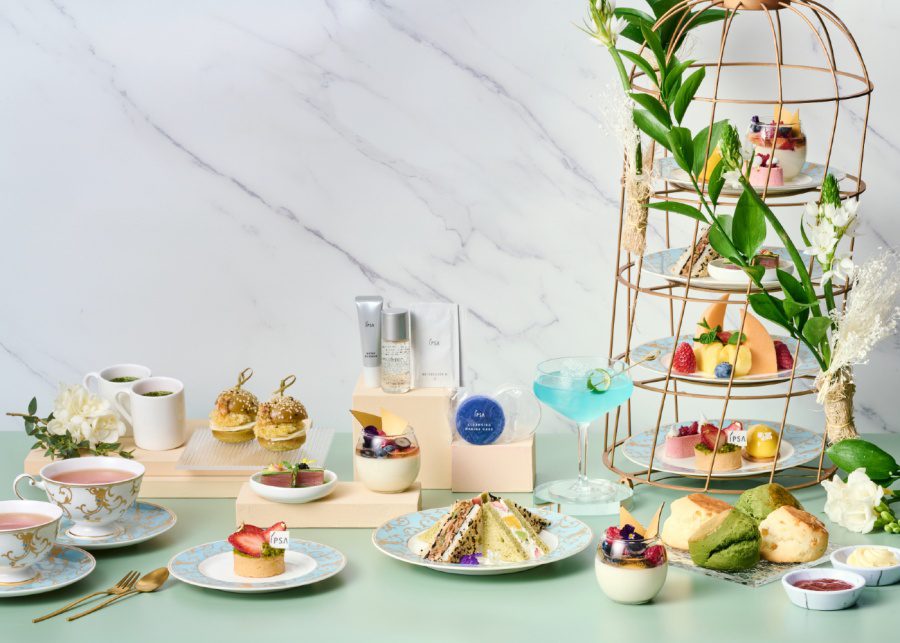 Until 30 April, book a luxurious stay in Kowloon Shangri-La using its limited-time 'IPSA ME Regime' staycation package (from $1,500). This offer is launched in collaboration with the Japanese beauty brand, IPSA, and it includes a night's stay; daily breakfast for two; an IPSA gift set (worth over $500); and a 'Blissful Radiance' Afternoon Tea at Lobby Lounge for two. The afternoon tea is inspired by the brand's two hero products, The Time Reset Aqua W and Metaboliser, as well as their key ingredient – honey. Presented in a stunning floral golden birdcage, the set features Shrimp Burger with Honey Mustard in Green Tea Bun; Tuna Tataki with Honey Yuzu Sauce and Caviar; Baked Cheese Tart with Japanese Strawberries and Yuzu Curd; freshly baked Yuzu and Matcha Scones; and more. Those who are dining in will also get to enjoy a deluxe fruit platter, a welcome drink, along with Shangri-La Signature Blend tea or coffee.
Find out more about the 'IPSA ME Regime' staycation package.
Kowloon Shangri-La, 64 Mody Road, Tsim Sha Tsui East, Hong Kong, p. 2721 2111
4. Cultivate: One-year anniversary special menus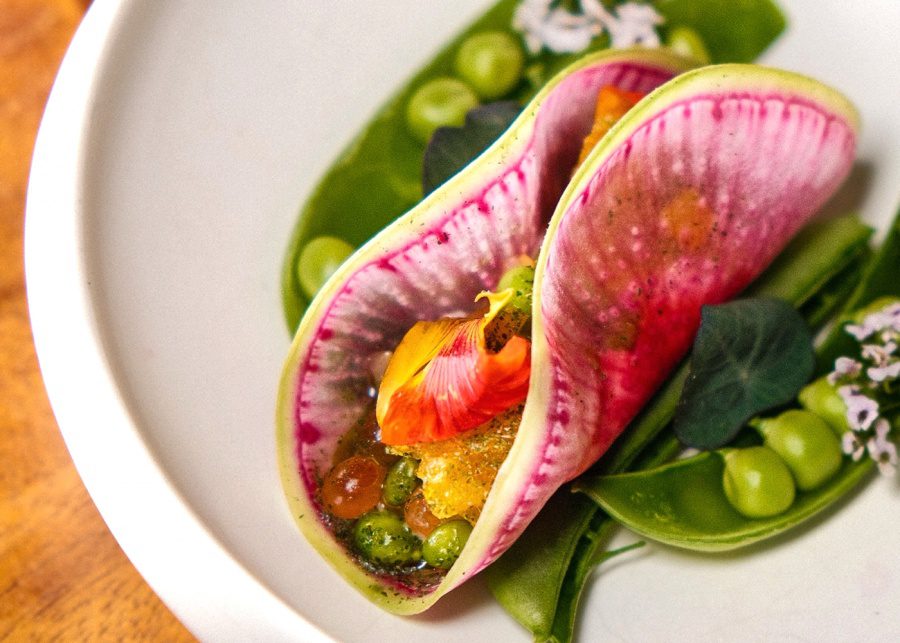 Congratulations to Cultivate on its first anniversary! To celebrate the occasion, the team is offering an Anniversary Express Tasting Menu ($988 for seven courses) and a Full Tasting Menu ($1,488 for over eight courses and an extended canape selection), featuring Cultivate's most popular dishes, until 20 April. Highlights include the Nasturtium, a sorbet made with whey, nasturtium leaves, green apples, and lemon crumble; Maitake, which features earthy maitake mushrooms served with phở, dry-aged foie gras, and goji berries; White Asparagus, which is prepared with Zuwaigani crab, uni, and shiso.
Cultivate, Shop A, 27-29 Elgin Street, Central, Hong Kong, p. 5303 1230
5. The Lounge, Four Seasons Hotel Hong Kong: Sakura-themed afternoon tea
Marking the beginning of spring, Four Seasons Hotel Hong Kong is launching a new afternoon tea set (from $698 for two), inspired by sakura, or cherry blossom. Plated on a classic, three-tiered tea stand, the set showcases a variety of Japanese-style sweet and savoury items. Don't miss out on the Sakura Velvet Cake, which is a refreshed take on the Hotel's signature cake by infusing sakura concentrate with the cream. You can also look forward to the Cherry Blossom and Chocolate Tart; Strawberry and Sakura Cream Rolls; Sakura-Champagne Soft Agar with White Peach; and other treats. Note that this afternoon tea at Four Seasons is only available until 30 April, excluding 10-18 April.
The Lounge, Four Seasons Hotel Hong Kong, 8 Finance Street, Central, Hong Kong, p. 3196 8882
MARCH EDITION: Sweet deals in Hong Kong
1. Kerry Hotel, Hong Kong x Yves Rocher: Earth & Ocean Afternoon Tea
As the cold spell finally gives way to warmer weather, it's time to celebrate the coming of spring by trying the limited-time Earth & Ocean Afternoon Tea (from $638 per set for two) at Kerry Hotel, Hong Kong. Partnering up with Yves Rocher, a French botanical beauty brand, the afternoon tea menu is inspired by nature and its vitality, as well as Yves Rocher's new Elixir Botanique product line. In the menu, you'll find five savoury bites made with fresh produce from the land and sea, including the 'Ceviche' Carabineros with Caviar and Nori-Marinated Salmon; Ginseng Chicken Royale; and Black Truffle Beef Cheek Rice Croquettes. As for the treats, there are the Butterfly Pea Composition, Pistachio, and Chocolate Blossom Cake; Green Tea Choux; fresh-out-the-oven scones; and more. In addition to two hours of unlimited refill for coffee or tea, each tea set comes with two Yves Rocher Elixir Botanique Trial Kits and redemption vouchers.
Lobby Lounge, Level 1, Kerry Hotel, Hong Kong, 38 Hung Luen Road, Hung Hom Bay, Hong Kong, p. 2252 5237
2. The Upper House: Perfect Picnic staycation package
Available until 30 April, The Upper House's Perfect Picnic staycation package (from $3,500 per room per night) is the best deal for those looking to get away and take a break under the sun. In addition to a daily set breakfast for two, the highlight of the staycation will be the picnic hamper curated by Salisterra, which features a gourmet spread of cheese and charcuterie; hand-crafted focaccia with tomato pesto; cookies and bombolinis; a bottle of Saicho sparkling tea; and more, all packed in a wooden box that comes with a stylish picnic blanket. Set up in one of the neighbourhood parks and immerse yourself in the urban oasis.
Wondering where else to go for a picnic? Check out our favourite picnic spots in Hong Kong.
The Upper House, Pacific Place, 88 Queensway, Admiralty, Hong Kong, p. 2918 1838
3. Jouer: Okinawa specials
More Japanese delicacies incoming! Jouer, one of our fave cake shops in Hong Kong, is collaborating exclusively with the Okinawa prefecture to present a new collection of treats, available only until 20 March. Using ingredients native to the island, such as beni-imo (purple sweet potato), 'Seequaser' Okinawa lime, and 'Kokuto' black sugar, the handcrafted goodies offer refreshing flavours that are reminiscent of the breezy ocean. Products include the Okinawa Seequaser Lime & Sea Salt Layered Cake (from $168); Beni-Imo & Black Sugar Layered Cake (from $168); Seequaser Lime Cheese Tarts ($192 for four pieces); as well as Sea Salt and Seequaser Lime Macarons ($100 per set of six). Can't seem to pick a favourite? Try them all by ordering the Seaside Afternoon Tea set ($380 per set for two), which comes with Jouer's signature drip bag coffee, too.
Shop Jouer online, or visit its boutiques in Causeway Bay and Wan Chai.
4. Filorga: International Women's Day limited-time offer
A benefit of having to stay in nowadays is that self-care becomes a priority. Whether you want to pamper yourself, or treat someone special, Filorga will have you covered with its premier skincare collection. Apart from its hero product, NCEF Shot, the NCEF Reserve is also ideal for those hoping to reduce wrinkles on their skin while increasing firmness and radiance. What's more, until 13 March, every purchase of NCEF Reserve will come with a complimentary eight-piece travel set of Filorga's NCEF series (valued at $1,138). Also, you can enter the promo code 'LOVE' on Filorga's official website before 30 March to receive an extra NCEF night mask (7ml).
Shop Filorga online, or visit its counters in Tsim Sha Tsui.
5. Mandarin Oriental, Hong Kong: Celebrating International Women's Day
On 8 March is International Women's Day. To celebrate the occasion, Mandarin Oriental, Hong Kong is offering a new pastry creation and a unique flower bouquet from 1 to 8 March. Show your appreciation to the women in your life by treating them to a purple Cassis cake, which symbolises the women's movement. Made of blackcurrant mousse, tahitian vanilla crème brûlée, and a sablé biscuit, this delicacy is only available for a week at The Mandarin Cake Shop, and in the afternoon tea set at Clipper Lounge. You can deliver a thoughtful bouquet from The Mandarin Flower Shop, too. Enjoy a 20% discount when ordering the Purple Rain or Fragrance bouquet that week.
Mandarin Oriental, Hong Kong, 5 Connaught Road Central, Hong Kong, p. 2522 0111
FEBRUARY EDITION: Sweet deals in Hong Kong
1. Dr. Fern's Gin Parlour launches a high tea set and weekday deals
The weekend-only high tea set for two is in collaboration with SBakery and features signature square cheesecakes in four different flavours: New York, blueberry, banana and salted caramel, and carrot cake cheesecake. For savouries, the gin parlour is serving up a roasted tomato tart, a combination of smoked salmon with ricotta, and classic sandwiches. If you can't wait for the weekend, patrons can enjoy a 30% discount on all alcoholic tinctures on weekdays. Grab Dr. Fern's seasonal prescriptions, including the Tropical Antidote, for $98 only!
Dr. Fern's Gin Parlour, Shop B31A, First Basement Floor, Landmark Atrium, 15 Queen's Road Central, Central, Hong Kong, p. 2111 9449
2. Vive Cake Boutique's "Dear LuLu" Tea Set and Cake Collection
Available until 28 February, Vive Cake Boutique's collaboration with 'blind box' collectible "LuLu the Piggy" offers a new spin on Vive's signature uni-cone cake. Guarded by two "LuLu the Piggy" figures, you can choose from five different flavours; red velvet, earl grey, rich chocolate, banana with chocolate buttercream, or vanilla with mango and yuzu mousse. For smaller bites, you can opt for "Lu-Chiffon", or the mini cakes, "PIG Me!" and "Sleeping Lu." All of them are equally adorable and delish!
Vive Cake Boutique, Shop 3, 1/F, H Queen's, 80 Queen's Road Central, Hong Kong, p. 9602 2869
3. Italian Norcia Tartufo Nero at DiVino Group
Perfect timing! Not only is it Chinese New Year, but it is also black truffle season! Also known as "black diamonds", The Norcia Tartufo will be available until 31 March. To add to the indulgence, DiVino Central is also offering a Degustation Wine Flight ($650), enabling guests to try pairing the best wines with the black truffle dishes; connoisseurs who ace the pairing will enter a lucky draw for a $2,000 DiVino dining voucher!
Spasso, G5-8, 12-17, Empire Centre, 68 Mody Road, Tsim Sha Tsui East, Hong Kong, p. 2730 8027
DiVino Patio, Shop 11, 1/F, BRIM28, Causeway Bay Centre, No 28 Harbour Road, Wan Chai, Hong Kong, p. 2877 3552
DiVino, 73 Wyndham Street, Central, Hong Kong, p. 2167 8883
4. Eaton HK's Precious Moment Room and Photo Package
Celebrating local culture, particularly the movie and music scene, Eaton's new Valentine's Day staycation package, Precious Moment, includes an old school photography studio experience at Sammy Photo Studio, one of the very few remaining film photography studios in Hong Kong. Guests can enjoy a sweet staycay with two sundaes from Twist & Buckle included in the itinerary. The rooms come with a bathtub and complimentary bath bombs for a romantic night in (grab your bubbles)!
Book your Precious Moment staycation here. The offer is valid until 28 February.
Eaton, 380 Nathan Road, Jordan, Hong Kong, p. 2710 1828
5. Ponty Café pop-up
The ultimate day drinking spot is here! Ponty Café pop-up at The Pontiac serves curated cocktails by the bar's crew and Jen Queen. The cafe-meets-bar spin on the drinks offers the perfect amount of kick to get you through the lockdown. Check out the best sellers, such as the Horchata Frappe, Baja Brass Monkey, and of course, the classic espresso martini. You can also grab small bites while you're at it, from chips and salsa to triple cheese spread.
Ponty Café, 13 Old Bailey Street, Central, Hong Kong, 2521 3855
JANUARY EDITION: Sweet deals in Hong Kong
1. Aurora Lab pop-up
Extended by popular demand, the Aurora Lab pop-up at Repulse Bay is being extended – good news for those of you who didn't manage to grab a table over Christmas! Plan your trip to Hong Kong's first ever northern-light-themed restaurant this month, where you'll be able to indulge in fine dining in private huts while admiring panoramic views of the sea. You can either opt for the Arctic Dinner (5-7pm), during which you can enjoy the sunset; or the Aurora Dinner (7.30-10pm), which will feature dramatic aurora projections and faux snow. Both dinners start at $1,288 and include four courses. What's more, if your birthday is in January, you'll receive a complimentary gemstone soap or perfumed candle. So, get booking now – those of you booking before 9 January will get $100 off each ticket!
Update (made on 6 January): Due to the latest government regulations, Aurora Lab will be closed over the next 14 days. Bookings can be cancelled and refunded, or rescheduled to a later date, as the pop-up will be extended until late February.
Aurora Lab pop-up, R/F, East Wing, The Pulse, 28 Beach Road, Repulse Bay, Hong Kong, p. 6840 1967
2. New concoctions at Dr. Fern's Gin Parlour
Kickstart the year with a dose of wellness at Dr. Fern's Gin Parlour. Yep, you heard that right – just trust the Doc's new botanical-driven cocktail menu, which features various restorative and delicious concoctions. These include Dr.'s Ramble ($160), which contains Porcelain mandarin gin, chamomile tea, lemon juice, fresh blackberries, and raspberry syrup; Tropical Antidote ($140), which is made with lemongrass-infused Widges London Dry Gin and pineapple; and the Mango Sedative ($150), which is crafted with pomelo, mango, and coconut. The G&T menu at Dr. Fern's has been refreshed, as well, so make sure to try them out.
Dr. Fern's Gin Parlour, Shop B31A, First Basement Floor, Landmark Atrium, 15 Queen's Road Central, Central, Hong Kong, p. 2111 9449
3. Pirata Group presents: Wet January & Drunch
Sorry to tempt those of you who are doing Dry January, but how about… Wet January? Until 30 January, various restaurants under Pirata Group – including Pirata, The Optimist, TokyoLima, Chaiwala, Meats, Honjo, TMK Punk & Rolls, and TMK Rap & Rolls – are all offering 60-minute free-flow, complimentary with your set lunch every Monday to Friday between 11am and 3pm. With unlimited prosecco, red wine, and white wine, you can drink to your heart's content.
In addition to Wet January, Pirata Group is also offering complimentary free-flow with drunch (early dinner served from 3.30 to 6pm), available in selected restaurants and at The Sixteenth. While you stay tuned for its special menus, it's time to drink the lockdown blues away.
Check Pirata Group's website for venue information.
4. Musubi Hiro launches its lunch sets
Wondering where to go for lunch in Central? Try Musubi Hiro's new lunch sets, available from Tuesdays to Fridays between 12 and 3pm. From just $148, you can enjoy musubi bowls with three omakase-style starters, a soup, and free-flow soft drinks – an unbeatable value in the area, if you ask us! Apart from prime cuts, Japanese char siu, fresh seafood, and vegetarian options, there are different side dishes and a dessert you can add on to your set, too.
Musubi Hiro, G/F, 37 Cochrane Street, Central, Hong Kong, p. 5597 6911
5. Sheraton Hong Kong Tung Chung: The Wheel Staycation
Whether you're looking for date ideas or family-friendly activities, Sheraton Hong Kong Tung Chung's Winter at the Wheel staycation package has you covered. Available until 20 February, this package (from $1,850) includes one night's accommodation in a Deluxe Room, buffet breakfast and dinner for two in Cafe Lantau, and two admission tickets to Winter at the Wheel, including ten tokens per person for the carnival games. Bask in the enchanting atmosphere, snap photos of the glittering Luminaire lights, and take a stroll along the Victoria Harbour before heading back to the hotel for a good night's sleep.
Sheraton Hong Kong Tung Chung, 9 Yi Tung Road, Tung Chung, Hong Kong, p. 2535 0000
6. Kerry Hotel Yoga Breakfast Club
The holiday season has left most of us in need of a detox, so what's better than starting the new year with some soul-nourishing yoga? Join the Kerry Hotel's Yoga Breakfast Club ($400) this January for weekend yoga classes at the hotel, hosted by yoga instructors Tavia Jiang or Karina Curlewis between 9 and 30 January. The hour-long session is followed by a healthy and hearty breakfast set in the Lobby Lounge.
Book your place via Eventbrite.
Kerry Hotel, Hong Kong, 38 Hung Luen Road, Hung Hom Bay, Hong Kong, p. 2252 5237
7. Ibaraki Sake Fair: Phase 2
Have you ever tried pairing sake with non-Japanese cuisine? Here's your chance to do so! Experience the versatility of the sake from Japan's Ibaraki prefecture with an exclusive sake pairing dinner at SOMM in The Landmark Mandarin Oriental. On 18 January, SOMM is presenting a one-time-only six-course sake pairing dinner (from $1,988), curated by brewery masters and the restaurant's Chef de Cuisine, Terry Ho. Dishes include Aka Sea Urchin French Toast; Matsuba Crab with Fruit Tomato and Wakame; Stracciatella di Bufala Agnolotti; and more. All are paired with premium Ibaraki sake, and selected bottles will be available while stocks last. Other sake bottles and pairings are also featured in the Michelin-starred Cantonese restaurant, Yat Tung Heen, and the Italian restaurant, Giando. Don't miss out if you're a fan of sake!
In search of more places to enjoy Japanese rice wine? Check out our list of the top sake bars in Hong Kong.
SOMM, 7/F, The Landmark Mandarin Oriental, The Landmark, 15 Queen's Road Central, Central, Hong Kong, p. 2132 0033
Yat Tung Heen, Level B2, Eaton HK, 380 Nathan Road, Jordan, Hong Kong, p. 2710 1093
Giando, Shop 1, G/F, Tower 1, Starcrest, 9 Star Street, Wan Chai, Hong Kong, p. 2511 8912
DECEMBER 2021 EDITION: Sweet deals in Hong Kong
1. Seven-course Masterchef wine-pairing menu from Dragon Inn
For just $568 per person, indulge in authentic Shanghainese cuisine with signature dishes like double-boiled fish and vegetable soup, poached black cod with Sichuan peppercorns, and braised abalone with minced pork. The set comes with three glasses of French rosé from Provence. The wine-pairing menus are available from 22 November, 2021 till 31 January, 2022.
Dragon Inn, Regal Riverside Hotel, 1/F, 34-36 Tai Chung Kiu Road, Sha Tin, Hong Kong, p. 2132 1153
2. Sino Malls unwraps holiday cheer with "Disney Winter Celebration"
Seven Sino Malls and Lee Tung Avenue celebrate the arrival of Disney+ in Hong Kong with a joint party running from 11 November 2021 to 2 January 2022. You can snap photos with your favourite Disney characters for a chance to win the "Most Liked Photo Award" and the "Most Creative Photo Award"* as well as prizes, which includes a variety of Disney-branded merchandise. Don't miss out on Tmtplaza's 7.5-meter-tall replica of the Castle of Magical Dreams, the Frozen Christmas Village at Citywalk, and the ballroom performance by Disney princesses at Lee Tung Avenue. S⁺ REWARDS members can collect a set of 80 limited-edition Disney collectible cards during the joint party period.
3. A Multi-Sensory Christmas Experience at The Langham
Collaborating with British brands, Penhaligon's and David Austin, guests booking a two-night festive indulgence staycation package will discover scents and create their own customised perfume with Penhaligon's fragrance sommeliers, as wells as receive an exclusive gift of two bottles of their Portraits Collection scents. Guests can also learn the art of floral arrangement, featuring The Langham's signature pink roses, with David Austin's floral atelier. Ten percent of the proceeds from the staycation package will go towards Matilda Hospital.
Find out more information about the staycation package here.
4. Crust Italian unveils Capri-inspired afternoon tea
Now for a literal sweet deal! Crust's latest afternoon tea set is inspired by the glamorous island of Capri and ensures Instagrammable nibbles and drinks! Expect the picturesque Amalfi lemon mousse, Caprese chocolate cake, Sfoligatelle (puff pastry filled with lemon-scented cream), and more sweet treats. For savouries, there will be mini 'cuoppo' of baby sardines, montanarina, freshly shucked oysters, and more seafood delights. And of course, a glass of champagne (almost a given!).
Crust Italian, G/F, The Heritage Woo Cheong Pawn Shop, 60-66 Johnston Road, Wan Chai, Hong Kong, p. 2191 0278
5. 29 Link malls present Grand Christmas Lucky Draw
In the run up to Christmas, Link is organising a six-week Grand Christmas Lucky Draw in 29 Link malls with over 65,000 prizes, with a total value of over $10 million! From 15 November to 31 December, shoppers registered as a Link member can participate in the Super Lucky Draw and Fabulous Giveaways upon same-day spending totalling $300 or above via electronic payment methods. The grand prize winner will receive a $100,000 Chow Sang Sang coupon. Other prizes include an iPhone 13, dining coupons, home appliances, and wait for it – a dance workshop with Rock Sir, choreographer of the celebrated boy group Mirror, and a boxing workshop with Rex Tso.
Find more details about the lucky draw here.
6. Winter Solstice Menu to YUÈ
The Michelin-recommended restaurant at Gold Coast knows how to celebrate the Winter Solstice! Enjoy luscious food at great prices – the braised dried seafood pun choi takeaway is available for $1,688 from $2,388 (for six people). Enjoy the discounted price when booking online. You can add mushrooms, sea cucumber, goose web, and fish maw, also at a discounted price when ordering online. The offer is valid from 5 November 2021 to 16 January 2022.
Find out more about YUÈ's Winter Solstice menus here.
NOVEMBER 2021 EDITION: Sweet deals in Hong Kong
1. ITALIA GastronoMIA
Wanna live a dolce vita? Join ITALIA GastronoMIA this November to explore authentic Italian delicacies and enjoy exclusive promotions at participating restaurants and retailers across Hong Kong. Presented by The Italian Chamber of Commerce in Hong Kong and Macao, ITALIA GastronoMIA is part of the ITALIA MIA Festival, which aims to promote Italian culture in our city. With 30 businesses taking part, you wouldn't want to miss out on the offers!
Find out more about ITALIA GastronoMIA and the ITALIA MIA Festival.
2. ThinkWine themed nights
With nearly 600 different wines on its wine list, ThinkWine may have one of the most extensive restaurant wine collections in Hong Kong. To showcase such diversity, ThinkWine is launching themed nights every night of the week (except Sunday), offering a variety of discounts. On Monday, you can kiss your Monday blues goodbye with the Red Wine Night, which features ten percent off the red wine of the day and 20 percent off all cheeses and cold cut platters. This is followed by the Flash Wine Pairing Night on Tuesday, White Wine Wednesday, and so on. Furthermore, there are new menu items and restaurant takeovers throughout November (and December, even), so make sure to pay ThinkWine a visit to experience them for yourself.
ThinkWine, 2/F, LL Tower, 2 Shelley Street, Central, Hong Kong, p. 2886 3121
3. Gradini x Hourglass afternoon tea
One of our fave places for happy hours in Hong Kong, The Pottinger's Gradini Ristorante E Bar Italiano is collaborating with Hourglass, a cruelty-free luxury beauty brand, to create a special afternoon tea set (from $298 per person and $528 for two). With sustainability and animal welfare in mind, the set is entirely vegetarian, featuring savoury items such as the Beyond Beef in Vol-au-vent and Porcini Mushroom Quiche. As for the sweets, there are Soy Milk Panna Cotta with Forest Fruits, Cashew Macaron, Chocolate Truffle with Gold Leaf, and more. The set also comes with complimentary goodies, such as a voucher for makeup services.
The Gradini x Hourglass Afternoon Tea Set is available until 30 November 2021. Psst – book online to enjoy a ten percent discount!
Gradini Ristorante E Bar Italiano, Lobby Level, The Pottinger Hong Kong, 74 Queen's Road Central, Central, Hong Kong, p. 2308 3088
4. KiKi Tea x Shanghai Tang limited-edition tea blends and home fragrances
Known as a trendy bubble tea expert, KiKi Tea is breaking out from its bubble (literally) this season, as it partners with luxury fashion brand Shanghai Tang to create two limited-edition tea blends in honour of the traditional tea culture. Available until 12 December 2021, these unique blends complement the teas and scents used in Shanghai Tang's first 'Chinese Tea Home Fragrance Collection'. KiKi Tea's Longjing Special ($45), elegant and smooth on the palate, corresponds to Shanghai Tang's Longjing Dew; whereas the Oolong Trio ($45), a more refreshing and effervescent drink, is inspired by the Oolong Glam. With delicious jellies and cream mousse toppings, the two teas are a modern (and welcome) take on heritage tea traditions.
Both KiKi Tea and Shanghai Tang have multiple branches across Hong Kong.
5. Saicho x The Ritz-Carlton, Hong Kong weekend brunch pairing menu
The best brunches don't always need alcohol on the menu – and Saicho's here to prove exactly that. Joining forces with The Lounge & Bar at The Ritz-Carlton, Hong Kong, the sparkling tea brand is presenting a brunch pairing menu (from $688 per person), available every weekend until 31 December 2021 (except Christmas Day and Boxing Day). The three-course menu begins with the Grilled Marinated Octopus paired with Saicho's hojicha sparkling tea. Then, to enjoy Saicho's Darjeeling sparkling tea, you can take your pick between mains like the Miso Blackened Cod or the Pan-Seared French Duck Breast. Finally, there's the Candied Ginger Crème Brûlée, complemented by Saicho's Jasmine sparkling tea.
The Lounge & Bar, 102/F, The Ritz-Carlton, Hong Kong, ICC, 1 Austin Road West, Kowloon, Hong Kong, p. 2263 2270
6. Cassio "Pinch Me!" winter pinchos menu
Cassio is more than just your go-to LKF nightclub! Available during Cassio's happy hour (from 6 to 9pm every Wednesday to Saturday), the new "Pinch Me!" winter pinchos platter (from $128) is the perfect accompaniment to your drinks and good vibes. Crafted by chef Salvador Benedicto, the menu serves eight Spanish seasonal bites, which are all made with ingredients sourced from different parts of Spain. Items include slow-cooked pork belly; a vegetarian Spanish omelette; gambas al ajillo, which are juicy prawns sauteed with garlic and espelette sauce; and more.
Cassio, 2/F, LKF Tower, 33 Wyndham Street, Central, Hong Kong, p. 3792 0129
7. Happy third anniversary to Bedu!
To celebrate its third anniversary, Bedu is revamping its set lunch and à la carte dinner menus. Starting from 2 November 2021, the weekday lunch menu (from $260 per person) will now offer a wider choice between three starters, four mains, and two desserts; it will also rotate monthly to make sure that you can try something new and seasonal every time you visit the restaurant. Moreover, the dinner menu is revealing eight new dishes, including the Hamachi Basturma ($165), Cuttlefish Mujaddara ($180), and the superb Three Yellow Chicken Tagine ($800). Wanna grab something quick instead? Head to Little Bedu, Bedu's new takeaway-only concept nearby. Opt between fresh salads and nourishing rice bowls, all topped with Bedu's classic dips and spices.
Bedu, 40 Gough Street, Central, Hong Kong