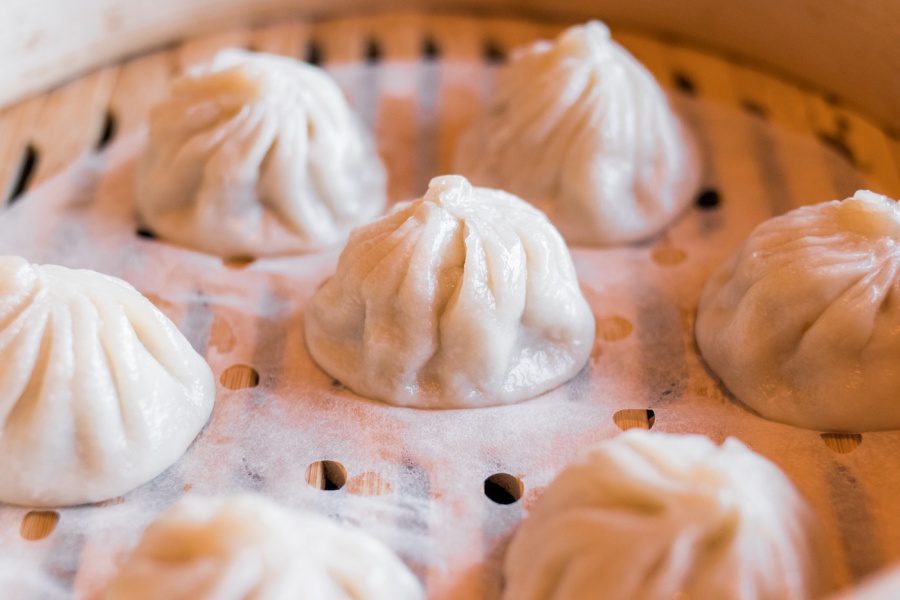 Find all the best dim sum in Hong Kong (Photography: @ninjason via Unsplash)
Professional food makers and dim sum lovers spill the beans on the best dim sum in Hong Kong. Grab some tea and get involved
At Honeycombers, we love to explore the local food scene, including different kinds of Hong Kong breakfasts, novelty dim sum, and even local famous sauces. And this time, we've rallied friends from the food industry to tell us where to find the best dim sum in Hong Kong. Gather your tips and go get those scrumptious BBQ pork buns!
Try the best dim sum in Hong Kong
Dim sum is all about sharing with family, friends and – occasionally – enemies. It's about chatter and clanging and stacking up baskets and being forced to eat more food than you actually want. It's about steaming and frying delicious delicacies such as xiao long bao, cheong fun and haam sui gok, and it's delicious.
1. Jaime Ho Ku, Long time dim sum lover (and eater)
When it comes to high-end dim sum dining, Duddell's is my go-to spot. Boasting an elegantly chic interior, rotating art exhibitions and Michelin-starred cuisine, the duo-storey establishment also features a stylish rooftop bar and a beautiful outdoor garden patio. Whether a weekend with family or weekday business lunch, it is definitely the place I get my classic dim sum fix.
2. Arron Rhodes, co-founder of Kinship
I enjoy Dim Sum very much and I have two favourite dim sum places in Hong Kong. First, I really like Dim Sum Square in Sheung Wan, a very local place and great food for reasonable prices. My favourite dishes are the BBQ pork rice roll and the BBQ pork bun. Also Crystal Jade in Wan Chai definitely gets a mention, I love their Xiao Long Bao.
3. Christopher Mark, Culinary Director of Black Sheep Restaurants
I like going to Tim's Kitchen for dim sum. It's a little more cheffy and expensive than a lot of places but it's worth it for the quality of ingredients and freshness. My favourites are the cheong fan (rice paper rolls), lo bak go (turnip cake) and the chili crab claw from the a la carte menu which isn't always available.
4. Jayson Tang, Executive Chinese Chef of JW Marriott Hotel Hong Kong
Luk Yu Tea House is my favourite because it's one of the few places left with the traditional flavours of Hong Kong. Must-try items include steamed bun with hand-made sesame paste, the famous quail egg siu mai and pastry with roast duck. Another thing they are known for is their quality tea leaves, so make sure to sip on freshly brewed tea in tea pitchers to wash down the dim sum.
5. Johannes Pong, Globetrotting Food and Travel Writer with high expectations
I've always enjoyed the weekly company of cousins more than the lard-laden dishes (let's be honest, dim sum contains a lot of lard). If you really want to eat in context, Hongkongers order plates of fried rice or a large cauldron of soup noodles for sharing to finish a yum cha session as dim sum are simply snacks to accompany the tea. But aunties always over-order and force the kids to eat more dim sum than a child can physically consume.
I prefer a bit of pan-Chinese diversity nowadays, so I like Sanxilou, a Sichuanese restaurant serving quality Cantonese classics during yum cha hours, but also their signature dianxin (that's dim sum in Mandarin) with a sophisticated spicy kick. Their lau sa (flowing sand) custard buns are the best in town — sweet molten sunshine oozing from a soft, fluffy white bao. The views of Central and the botanical gardens at the windows seats are a plus.
6. Renaud Marin, Executive Chef at Pacific Club
Man Mo Café is definitely a favourite – the unique design, contemporary fare, laidback vibe, everything! They continuously provide an innovative combination of Western and Eastern influences in each and every dish they present – sealed in the ultimate parcel of love, as I like to say.
Another must-visit is Luk Yu Tea House – one of the first places I visited when I moved to Hong Kong over seven years ago. The wooden furniture, traditional paintings – you can feel the amount of heritage this place has – and the food is delicious. I always find myself returning to both of these.
7. Sophie Cullen, Former Editor at Honeycombers Hong Kong
I've sneakily added myself in here (so narcissistic!) to give a shout out/heads up to all my fellow vegetarians! If you are looking for tasty veggie options you can get a bit sad when it comes to dim sum, as often even the veggies have meat or fish in them. Definitely check out Pure Veggie House (some of the best dim sum in Hong Kong!), LockCha Tea House, and another great more contemporary hangout: Dim Sum Library in Pacific Place. With one of the best certified vegetarian dim sum selections in town, the taste is off the hook. If you are a fan of good design, crispy aubergine and tasty cocktails – this should be on your radar.
Read our full guide to vegetarian dumplings in Hong Kong here.
8. Yenn Wong, CEO and Founder, JIA Group
When going for Dim Sum you can go either way. It can be beautiful and refined, like what we do at Duddell's, or it can be a down-to-earth and 'no fuss' experience. These two places are the latter.
Good for a large group, or calling in alone, Lin Heung Tea House is noisy and chaotic, but fun. The waiters are very vocal – it's almost like going to a live show. For Old Guangdong-style yum cha, there's Lin Heung Kui. Very rustic, very traditional. The Fish Maw & Bean Curd Roll is good. So too are the steamed sesame paste buns. Another worthy mention is LockCha Tea House – it's hidden in Hong Kong Park, which only adds to the calm nature of the venue. Fabulous for vegetarians!
9. Anson Yip, MEGA dim sum fan
Saam Hui Yaat in Sai Ying Pun serves the best dim sum in Hong Kong – hands down.The price, the taste and atmosphere will take you back to the 90s, and you can grab a table on the street, before you clean your teacup with hot water and pour it on the roadside –  just like the good old days. The har gow and the siu mai are both amazingly delicious, and don't forget to try their fried noodles/rice. I think you will be pleasantly surprised.