Looking for a great spot to have lunch in Wan Chai? These restaurants will fill your belly and satisfy your taste buds
Wan Chai, the ever colourful neighbourhood, is packed full of hip cafes, dive bars and live music venues – let alone many restaurants you can't find anywhere else in Hong Kong. That's why we've rounded up some of the most unique spots for every palate to find the best lunch in Wan Chai.
Where to have lunch in Wan Chai
1. Bread & Beast
Craving the perfect fusion sandwich? Bread & Beast is the joint for you. Our favourite is the Kentucky San – a Japanese deep fried chicken fillet sandwich with curry Kewpie mayo, shredded cabbage, pickled ginger and nori flakes. We recommend you pair the sandwich with their infamous Lennon Fries topped with an onsen egg and okonomiyaki sauce. Be sure to wash down this feast with one of their craft beers on draft. True bliss.
Pssst… These guys also do one of the best brunches in Hong Kong!
Bread & Beast, G/F, 3 Swatow Street, Wan Chai, Hong Kong, p. 2237 1868, 灣仔汕頭街3號地下
2. Ruam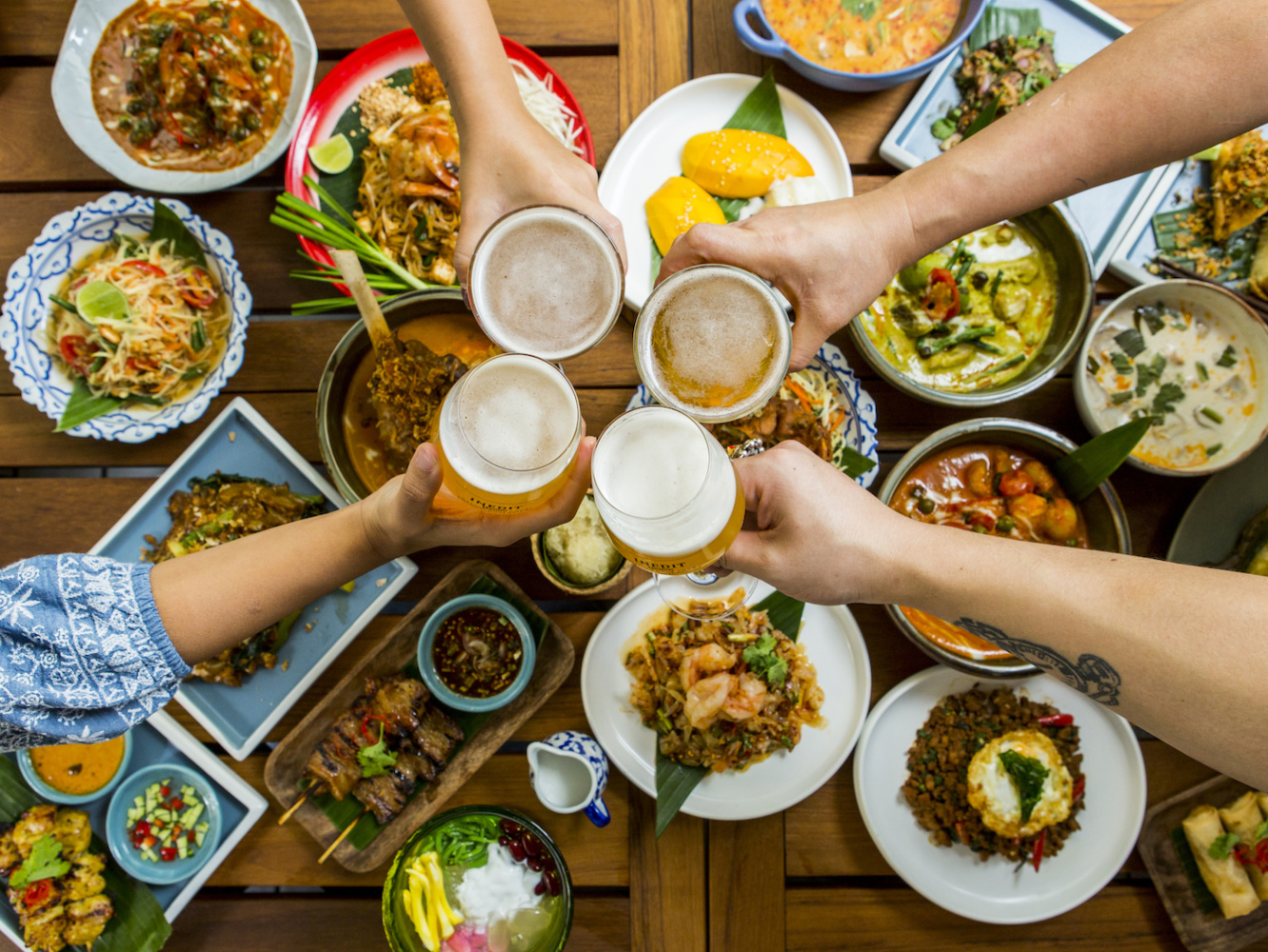 If you love Thai food, great design and a terrace, then you need to make a beeline for Ruam on Ship Street. Get ready to tuck into succulent skewers, delicious curries and a selection of other delights here. It's a great place for "business" lunches.
Ruam, 1/F, J Senses, 60 Johnston Road, Wan Chai, Hong Kong (entrance on Ship Street)
3. Joy Hing Roasted Meat
No good round-up of lunch spots is complete without a char siu (roasted meat) restaurant that's been around for generations. Joy Hing Roasted Meat has the typical fare of mouth-watering roasted pork, soy chicken and other yummy Canto delicacies. The meat is cooked over an old fashioned thermometer-less oven to create a deep barbecue flavor that is unbeatable anywhere else in Hong Kong. Be sure to come early to beat the lunchtime queue.
Check out our favourite Chinese restaurants in Hong Kong
Joy Hing Roasted Meat (再興燒臘飯店), Block C, G/F, 265-267 Hennessy Road, Wan Chai, Hong Kong, p. 2519 6639, 灣仔軒尼詩道265-267號地下C座
4. Khana Khazana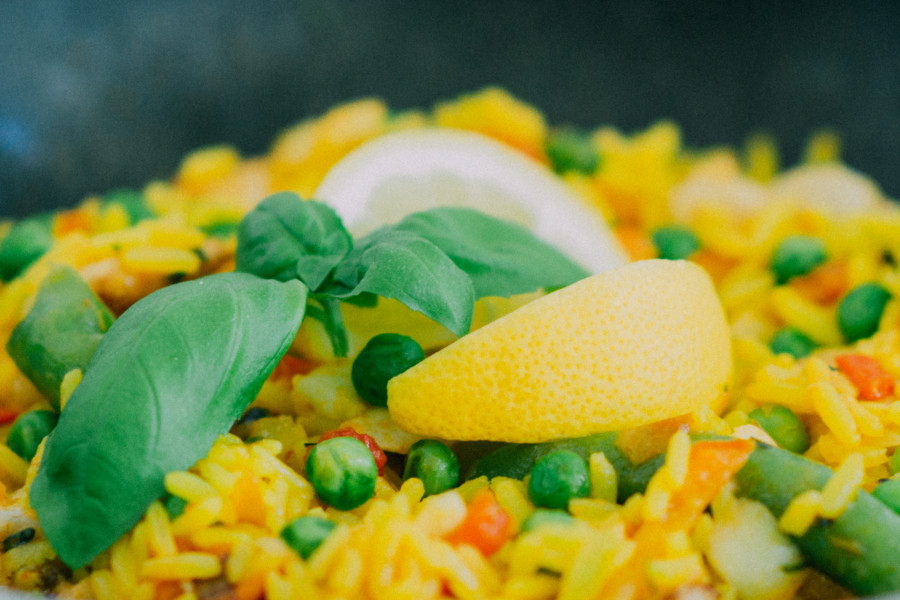 A vegetarian establishment in Wan Chai, Khana Khazana serves delicious classic vegetarian dishes such as Aloo Chaat and Channa Bhindi. From Monday to Friday, for the unbelievable price of $98, you can indulge in their executive lunch buffet of yummy appetisers, hot dosa, delicious curries and irresistible desserts; it's definitely one of the best places to have lunch in Wan Chai. Go early!
Check out our favourite vegetarian restaurants in Wan Chai.
Khana Khazana, 1/F, Dannies House, 20 Luard Road, Wan Chai, Hong Kong, p. 2520 5308, 灣仔盧押道20號其康大廈1樓
5. Honbo
There are loads of burger restaurants in Wan Chai and one of our favourites is Honbo. This grassroots burger join is owned and run by Michael Chan, a doctor-turned-burger-magician. The restaurant works with local farmers, brewers and artisans to bring the pure and simple joy of gobbling down a finger-licking-good burger. This laid back pad isn't just for the carnivores – there is also a delicious vegan burger for our plant-based friends. Don't miss the sweet potato fries too. (And they're open at The Mills as well!)
Read our full review of Honbo.
Honbo, Shop B, G/F, New Sun House, 6-7 Sun Street, Wan Chai, Hong Kong, p. 25678970, 灣仔日街6-7號日新樓地下B號舖
6. Sawali Club
Tucked away in an unassuming commercial building is a three-room Thai restaurant, Sawali Club. The friendly Thai ladies there serve up comfort dishes like juicy, crunchy pomelo salad, spicy beef red curry, and Thai-style fried morning glory, and it's the perfect place for larger groups and casual dining. Be sure to save room for the king of desserts: the sticky mango rice, and book in advance to avoid disappointment.
Sawali Club, 2/F, Wing Cheong Building, 18-20 Hennessy Road, Wan Chai, Hong Kong, p. 2811 2360, 灣仔軒尼詩道18-20號永昌大廈2樓