Secret spots, hidden gems and fun things to do! We're finally spilling our top secret information on living in Hong Kong
Whether you're a party person or a homebody, Hong Kong has so much to offer, including a variety of karaoke bars, dive bars and local markets. And if you want to scout out interesting locations, avoid busy situations and find hidden-away spots in the city, we felt it only right to share some of our personal favourites. So here are 22 useful tips and hacks for you and your friends who are living in Hong Kong, pass them on!
Tips you need to know if you're living in Hong Kong
Carly Wu, Writer
Durian dou hua
If you're into both tofu and durian, you've got to try the durian dou hua by Yi Dou Hua. Dou hua is a type of popular Chinese dessert incorporating soft tofu and brown syrup. With a generous dollop of durian on top, it becomes such a unique and deliciously divine street snack, and this combo is only available in the Mong Kok branch! (You can't not try dou hua when you're living in Hong Kong.)
Yi Dou Hua, G/F, 80 Bute Street, Mong Kok, Hong Kong, p. 3956 9422, 旺角弼街80號地舖一豆花
Make some money!
My favorite platforms to buy/sell secondhand CDs, books, or vintage clothing are Carousell and Sparktake. Snap a picture of the things you want to resell, post them on the apps, and potential buyers will direct message you! Set up a meeting and close the deal. You will find lots of cool stuff over there at a much cheaper price.
Where to find comics
Having a hard time finding French novels or comics when you're living in Hong Kong? I love going over to Parentheses Librairie Française and having a browse through the latest offerings. From Guy Delisle to Riad Sattouf, they have it all!
You can also shop manga at Mong Kok's Sino Centre
Parenthèses Librairie Française, 2/F, Duke Wellington House, 14-24 Wellington Street, Central, Hong Kong, p. 2526 9215, 中環威靈頓街14-24號威靈頓公爵大廈2樓
Have a picnic
Sun Yat Sen Memorial Park in Sai Ying Pun is a convenient location to have a picnic. It has a nice soft patch of grass to lounge. Plus, it is very close to Sheung Wan MTR, not far away from the city at all.
Read about our favourite picnic spots in Hong Kong.
Sun Yat Sen Memorial Park, 16 Eastern Street North, Sai Ying Pun, Hong Kong, 西營盤東邊街北十六號中山紀念公園
Chill out at the luxe Pret-A-Manger
Wanna enjoy a healthy Pret sandwich in Central but want to avoid crowded branches like the ones in the MTR or IFC? We recommend you check out the cozy Pret cafe in Nan Fung Tower. It has such a comfy and relaxing ambience, unlike the others and there's always lots of food to choose from.
Pret-A-Manger, Shop No. G-6, G/F, Nan Fung Tower, 88 Connaught Road, Central, Hong Kong, 香港中環干諾道中88號南豐大廈地下G6號鋪
Anson Yip, Videographer and Photographer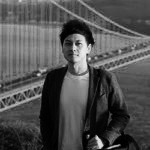 Yen Chow Fabric Market
If you are a fan of crafts or fashion, then you need to visit the unique textile market in Sham Shui Po and join the handmade workshops. There are so many fabrics to choose from!
Opening hours: 12:00-18:00
Check out our Sham Shui Po shopping guide for craft lovers
Yen Chow Street Fabric Market, 373-551 Lai Chi Kok Road, Sham Shui Po, Kowloon, 九龍深水埗荔枝角道373-551號
Football match
Watch a Hong Kong Premier League Football match at Sham Shui Po Sports Ground, and enjoy a local soccer match with enthusiastic fans. The best thing is, tickets are only $80.
Sham Shui Po Sports Ground, 3 Hing Wah Street, Cheung Sha Wan, Kowloon, Hong Kong, 九龍長沙灣興華街3號
Yum Cha and hike combo
You can't miss out on yum cha when you're living in Hong Kong! One of my favourite things to do is eat Yum Cha at Choi Lung Teahouse in Tsuen Wan. Then, you can do an easy hike to Tai Mo Shan that takes about four hours.
Or try out our fave places for yum cha in Hong Kong.
Choi Lung Restaurant, 2 Chuen Lung Village, Tsuen Wan, New Territories, Hong Kong, p. 24143086, 荃灣荃錦公路川龍村2號
A day trip to Shek O Village
Located on the south eastern corner of Hong Kong Island, Shek O village maintains its old-school style. Go to the beach, visit Cape D'Aguilar, or enjoy a barbeque or picnic.
Or how about exploring one of the islands around Hong Kong?
Shek O Village, Shek O Village Road, Shek O, Hong Kong , 香港島石澳村道
Food trip to Tai On Building
Looking for good and affordable local snacks when you're living in Hong Kong? Head over to Sai Wan Ho and enjoy a selection of local food inside Tai On Building. There are so many tasty things to choose from, but it's completely hidden from view.
We also love these Hong Kong food tours.
Tai On Building, 57-87 Shau Kei Wan Road, Shau Kei Wan, Hong Kong, 香港西灣河筲箕灣道57-87號太安樓
Kristy Or, Partnerships Manager
Take a walk down Fa Yuen Street
Explore Fa Yuen Street. Take a walk down the road to see a range of secondhand clothes, jewellery, toys, technological gadgets, accessories and even fruit! Find yourself lost in a sea of knick-knacks and discover affordable treasures that you never knew you needed.
Fa Yuen Street, Mong Kok, Hong Kong, 旺角花園街
Lan Fong Yuen in Central
Sit down for a nice cup of Hong Kong style milk tea or lemon tea at Lan Fong Yuen. The classic and vintage Hong Kong style cafe – cha chaan teng, takes you back in time and allows you to relive the atmosphere of the big cinematic Cantonese movies in the early 80s and 90s. Depending on what time you go, it can be loud or it can peaceful, but it is a must for those who want to experience the city's culture.
Lan Fong Yuen, 2 Gage Street, Central, Hong Kong, p. 2544 3895, 中環結志街2號
Thrift Shop shopping at Mee & Gee
A second-hand vintage clothing shop that offers a range of clothes including authentic leather jackets, worn denim suspenders, and even outrageous over-the-top formal dresses. There's a number of these shops throughout the city, but my favourite is tucked away at the end of Granville Road in Tsim Sha Tsui, as you feel like you've been transported into a Wong Kar Wai 90s movie scene. This definitely one of our favourite secrets about Hong Kong.
These are our top places to shop vintage clothing in Hong Kong
Mee & Gee, 64 Tung Choi Street, Mong Kok, Hong Kong, p. 2391 3091, 旺角通菜街64號
Explore the hidden Rise Shopping Arcade
Hidden from plain sight, Rise Shopping Arcade, located in the Granville Circuit in Tsim Sha Tsui, is a small building where you can discover three floors of little boutique shops lined up in rows. Find small treasures, from used designer bags to imported beauty products and makeup, and tailored suits and dress shoes. Plus, some really great Hong Kong designers have stalls here – #supportlocal.
Rise Shopping Arcade, 5-11 Granville Circuit, Tsim Sha Tsui, Kowloon, Hong Kong, p. 2311 1810, 尖沙咀嘉蘭圍5-11號
Fireworks at Victoria Harbour
Hong Kong likes its fireworks, and there are a number of celebrations throughout the year when you can see the gorgeous colours across the skyline: Chinese New Year, National Day etc. You can watch from either side of the harbour, but I recommend befriending someone who lives in Causeway Bay. Failing that, rent a hotel room with a sea view and flash it up for the night.
Check out the best places to view fireworks displays in Hong Kong!
Victoria Harbour, Tsim Sha Tsui, Hong Kong, 尖沙咀維多利亞港
Sophie Cullen, Editor
Ikea Causeway Bay hack
Shopping at Ikea is always fun, same for those of us who are living in Hong Kong. The best time to go to Ikea in Causeway Bay is at 1pm on a Friday. For some reason, there is never anybody there then, but I guess there will be now…
Ikea, Upper Basement, Parklane Hotel, 310 Gloucester Road, Causeway Bay, Hong Kong, p. 3125 0888, 銅鑼灣告士打道310號柏寧酒店地庫
Jump the taxi queue
Traffic seems to get on the nerves easily when you're living in Hong Kong. If the queue at the taxi line is looking disgustingly long, head to the nearest hotel. Friendly staff will be more than happy to get you a cab, and the line is always much shorter – yes!
Sushi train
One of my favourite places to eat is Genki Sushi, as they have these awesome trains that bring the food to you. I also love ordering on the digital device and the cute graphics they have everywhere. No, it's not the best sushi in town, but it's cheap and cheerful and makes for some good Boomerangs on Instagram.
If you want some insider Japanese restaurants in Hong Kong secrets, this story is for you
Genki Sushi, B/F, Windsor House, 311 Gloucester Road, Causeway Bay, Hong Kong, p. 2907 1020, 銅鑼灣告士打道311號皇室堡地庫B7-B9號舖
Cheap movies
Did you know that if you become a VIP member at Broadway Cinematheque in Yau Ma Tei for the annual fee of $120, you get loads of cool things? Free tickets to movies, invitations to advanced screenings, birthday gifts, discounts at Kubrick (the adjoining bookshop/cafe that is life changing) AND an awesome card with a picture of your bad self on it. This is one of the best secrets about Hong Kong.
Take a look at our favourite movie theatres in Hong Kong
Broadway Cinematheque, 3 Public Square Street, Yau Ma Tei, Hong Kong, p. 2388 0002, 九龍油麻地眾坊街3號駿發花園
Aeon Living Plaza
If you don't already know this budget Japanese store, you are seriously missing out! Kind of like a $2-Shop, here you get everything from brightly-coloured cooking utensils to quirky shoes and a range of costumes. Definitely a great place to hit up if you are furnishing an apartment; I challenge you to leave without a random product that you didn't know you needed.
Aeon Living Plaza, Shop 1-15, 1/F, 410 Des Voeux Road West, Shek Tong Tsui, Hong Kong, p. 2291 6236, 香港德輔道西410號太平洋廣場一樓1-15號舖
Join the library
For the grand old price of $0, you can sign up for a library card. That's right, for absolutely zero money, you can get a card that grants you access to the hundreds of libraries throughout Hong Kong. Check out eight books or magazines at a time and catch up on all the reading you've been meaning to do.
Hong Kong Central Library, 66 Causeway Road, Causeway Bay, Hong Kong, 香港銅鑼灣高士威道66號
Buy your vinyl here
I know we said 20, but I've never been one to play by the rules, and I feel like you need to know this. There's a lovely little lady who sells a great selection of old-school vinyl out of cardboard boxes at the end of Apliu Street in Sham Shui Po. Snap up disco albums and 80s gems along with some great Canto classics for around $40 an album or haggle for a 10 album bundle. I'm not telling you exactly where though, just in case you beat me to the good stuff.
Visit these vinyl stores in Hong Kong if you're looking for more.