Calling all dapper dudes! From bespoke tailors to custom suit shops, here's a guide to the best tailors in Hong Kong
Sure, the hypebeast look may be going strong these days, but there's just something about a man in a slick suit. Whether you're looking for something to wear for an upcoming wedding, black-tie event, or important boardroom meeting, a great, perfectly fitted suit is a style investment every man should have. Tied in with a new do from our fave barber shops in Hong Kong and men's grooming tips from trendy Hong Kong guys, you'll soon be looking your turned out best thanks to these menswear tailors in Hong Kong who make style their business.
Suit up at these menswear tailors in Hong Kong
1. Bobby's Fashions
Having been in business since 1952, Bobby's Fashions knows good suits. Each bespoke look is handcrafted by the in-house Shanghainese craftsmen, and made to fit each client. With a range of fabrics on offer, it's the perfect spot for work, wedding or special occasion suits. They also craft beautiful pieces for the ladies, including suits, coats and jackets and offer free alterations for a full year after purchase!
Read more about Bobby's Fashions.
Bobby's Fashions, 3A Carnarvon Road, Tsim Sha Tsui, Hong Kong, p. 2724 2615
2. Il Sarto
If you're looking for a team that is centrally located and that understands your needs completely, then Il Sarto is a great bet. They create made-to-measure suits from a selection of stunning fabrics in every colour you can imagine. They're happy to create looks from photos, if you've seen a picture that you really want recreated, and help with suggestions in terms of weight and cut depending on usage. They also make alterations to suits and clothing bought elsewhere, making them one of our fave men's tailors in Hong Kong.
Il Sarto, 172 Queen's Road Central, Central, Hong Kong, p. 2815 3336
3. Dal Duca
If you've always dreamed of owning a bespoke Italian suit, then you have to make an appointment at Dal Duca. The one-of-a-kind salon offers a completely bespoke experience where an appointment starts with a conversation as the tailor really gets to know what makes you tick before any kind of measurement or fabric selection begins. Dal Duca takes your every need into consideration to produce stylish Italian suits with the finest craftsmanship money can buy. It's an extraordinary service if you've got the cash to splash, and definitely one of the most well-loved menswear tailors in Hong Kong.
Read more about Dal Duca.
Dal Duca, 1D, Fung Fai Court, 3-4 Fung Fai Terrace, Happy Valley, Hong Kong, p. 5502 8290
4. Raja Fashions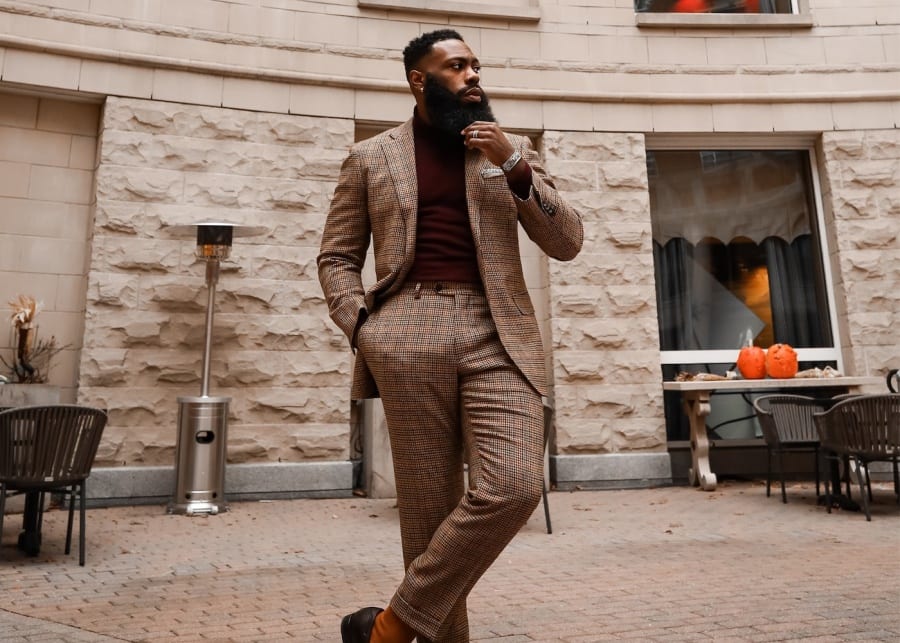 Raja Fashions has been operating since 1957, amongst three generations. Driven by passion and fuelled by their great talent for tailoring, they are a well-established bespoke tailoring company in Hong Kong. Around 80 hard-working hours are dedicated to each one of their pieces so you'll be looking super styling in no time.
Raja Fashions, G/F, 34C Cameron Road, Tsim Sha Tsui, Hong Kong, p. 2366 7624
5. Attire House
Attire House wasn't joking around when they wanted to connect with customers and make them feel at-home. In fact, their flagship store encompasses not only suits and ties, but also a cigar room, barbershop, and cocktail bar, all under the same roof. Customers can connect with world-class tailors and artisans from London, Paris, Naples, and Tokyo to arrange bespoke commissions. Their trunk shows are postponed until further notice due to Covid restrictions.
Attire House, Unit A, 4/F, Duke Wellington House, 14-24 Wellington Street, Central, Hong Kong, p. 2619 9007
6. The Armoury
When it comes to menswear tailors in Hong Kong, this is a must-visit. Begin your style journey at The Armoury, one of Hong Kong's best menswear stores, where you'll find classic suits made by the finest makers from all around the world. Find labels like Ring Jacket from Osaka, Drake's from the UK, Antonio Liverano from Florence, and Ascot Chang from Hong Kong. If you don't know where to begin, the friendly and knowledgeable staff will keenly offer their sartorial advice. The shop offers everything from brogues to cufflinks and silk ties, so you can easily get dressed from head to toe without stepping into another store again.
The Armoury has two stores in Central.
7. W.W. Chan & Sons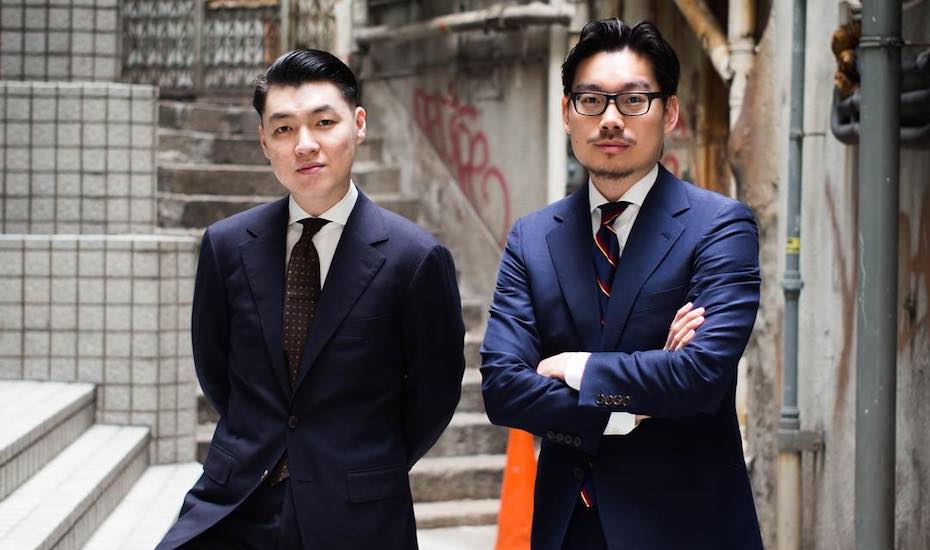 If you want to invest in a smart suit, try W.W. Chan & Sons. The tailoring house offers top-notch bespoke services using traditional tailoring techniques from Shanghai that has been been passed down for generations. From fitting to finishing, the tailors will work their magic to for a guaranteed perfect fit.
W.W. Chan & Sons, Unit B, 8/F, Entertainment Building, 30 Queen's Road Central, Central, Hong Kong, p. 2366 9738
8. Empire Tailors
On the hunt for dapper duds? Make your way to Kowloon's Empire Tailors. The family-run business have been making bespoke suits since 1983. From standout suits for a power move to sleek tuxedos for a black-tie affair, you know you can trust Empire Tailors to help you look your best.
Empire Tailors, Shop 6, G/F, 63 Mody Road, East Tsim Sha Tsui, Hong Kong, p. 2723 2673
Cuffs (closed)
Cuffs is the go-to modern suit bar for style-savvy men in Hong Kong. There are Fashion Advisors on-hand to guide you through every step of the way, and their fully customisable suits are finished by master tailors in their Kowloon workshop. If you're the groom in an upcoming wedding, be sure to check out the stylish Cuffs custom tuxedo looks, which take up to four weeks to finish.
Cuffs, Yuen Yick Building, 27-29 Wellington Street, Central, Hong Kong, p. 2413 8098
Derby Suits (closed)
Got a last-minute invite to a black tie event and need a suit ASAP? Go the semi-tailored route at Derby Suits, which take a quick three days to finish. Their experienced tailors will nip and tuck your off-the-rack suit of choice until it fits like a glove. It doesn't hurt that this budget-friendly option doesn't run as deep as other tailors.
Derby Suits, 62 Wellington Street, Central, Hong Kong, p. 2975 0668