Everyday is Halloween in Tat Tak School! (Photography: t_omlau via Flickr)
We dug into the history of these haunted places in Hong Kong. To believe or not to believe? Your choice.
It's almost Halloween and some of you are already shopping for costumes. Maybe you're planning to watch a classy Cantonese horror movie or hit some historic buildings in Hong Kong. If none of these gives you a thrill, read about the nine most haunted places in Hong Kong.
Do you dare visit the most haunted places in Hong Kong?
1. Tat Tak School
Abandoned since 1998, Tat Tak School in Yuen Long is on National Geographic's list of Asia's top ten creepy places. In 2011, twelve students were exploring Tat Tak School, when one girl screamed after spotting a head in red. As they dashed towards the light rail station, one of them started strangling herself, biting and scratching friends who tried to stop her. An ambulance soon arrived and sent two teenagers to the hospital. Some believe that the former school principal of Tat Tak School is haunting the place, while some say that the school was used as a mass grave.
Tat Tak School, Ping Shan Nam Pak Road, Yuen Long, New Territories, Hong Kong
2. Murray House
While Murray House in Stanley now contains trendy restaurants and shops, its history holds a darker past. This Victorian building had been a horrific execution ground under Japanese occupation, where over 4,000 Hong Kong citizens were tortured and killed. After the war ended, Murray House transitioned to government offices, yet ghostly activities persisted, from missing documents to malfunctioning equipment. The paranormal occurrences grew so frequent that the government called upon Buddhist monks to perform exorcisms in 1963 and 1974. While the televised ritual aimed to free trapped souls, eerie happenings continued, leaving Murray House with an enduring reputation as one of Hong Kong's most haunted historic sites.
Exploring the area? Check out our handy neighbourhood guide to Stanley.
Murray House, 96 Stanley Main Street, Stanley, Hong Kong, p. 2813 4623
3. Sai Ying Pun Community Complex
Occupied by the Japanese during World War II and used for executing slaves, this nine-storey building with granite arches has over 120 years of history. The site was later used as a mental hospital until 1971. Although it was refurbished into a community complex in 2001, people still occasionally spot unexplainable phenomena. In 2019, a security guard died at the stairs inside the building on his first day of work. Next time you hear "Bang! Bang!" sounds at night, it may be the spirit of a psychopath pounding her head on the dungeon wall…
And while you're at it, check out our comprehensive guide to Sai Ying Pun.
Sai Ying Pun Community Complex, 2 High Street, Sai Ying Pun, Hong Kong
4. Bela Vista Villa
In 1989, a divorced woman rented a room in Bela Vista Villa, hanging herself after murdering her young son. Since then, a woman in red is frequently spotted wandering around the villa. As the rumour became widely known, there were people heading to Bela Vista Villa and killing themselves every year. Not just the building itself, but the beach in front of the villa is also a haunted spot. The number of deaths finally went down after the villa changed its name to Miami Resort. Want to witness your luggage disappearing or hear the mysterious walking sounds? Perhaps you should book a night there.
Miami Resort (aka Bela Vista Villa), Cheung Chau Beach Road North, Cheung Chau, Hong Kong, p. 2981 7299
5. Dragon Lodge
Perched on Hong Kong's prestigious Peak lies the infamously haunted Dragon Lodge. Built in the 1920s, this mansion saw tragedy under multiple owners, from financial ruin to death on the premises. During WWII occupation, Japanese soldiers also allegedly carried out gruesome decapitations of nuns on the grounds. Attempts to renovate Dragon Lodge in 2004 were soon abandoned, as workers reported encountering unexplained cries and noises. The building became a hotspot for thrill-seeking ghost hunters, despite tightened security.
Dragon Lodge, 32 Lugard Road, The Peak, Hong Kong
6. Bride's Pool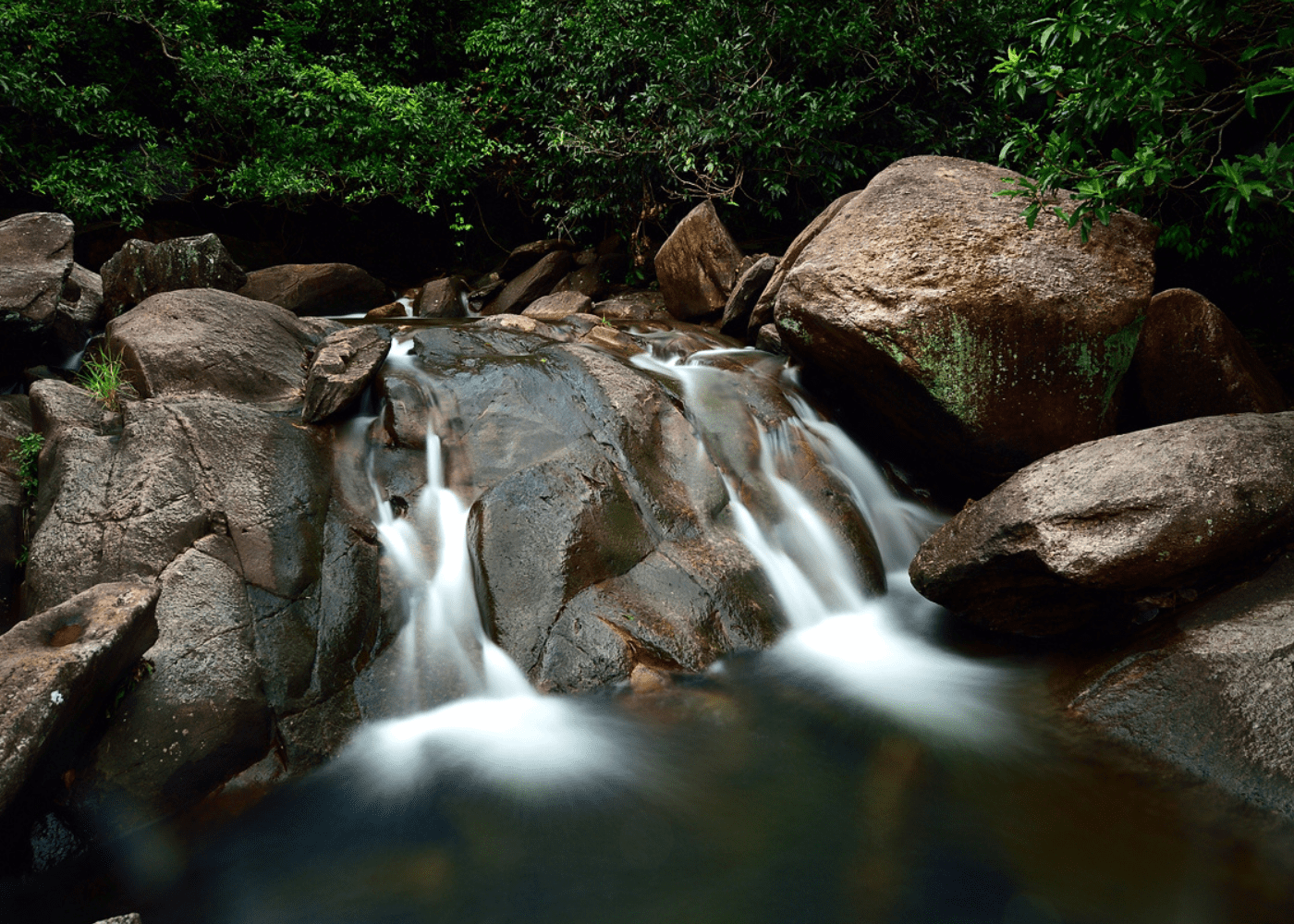 Rumour has it that a long time ago, a bride was heading to the groom's village, when one of the porters slipped while crossing the waterfall. The bride drowned and her spirit has remained there since.
But there is more to this spooky spot. In 1982, a man was found dead and rotten there after being murdered by his fiance. Then, in 2008, four lethal car accidents happened nearby within a year and the youngest deceased was only 13. Finally (for now?), in 2016, a gasoline dealer took his own life there after a business failure. Until today, the famished dead are said to continue to hunt on living spirits.
Bride's Pool, Plover Cove Country Park, Shuen Wan, New Territories, Hong Kong
7. Mount Davis
Other than the "White House" where political criminals and spies were tortured in the 1960s, the old fortress is another haunted spot in Mount Davis. During World War II, the British and Japanese armies had numerous guerilla wars there. It is believed that the Japanese killed themselves after their Emperor surrendered. Planning your next hike at Mount Davis? Surely there will be "people" to escort you.
Mount Davis, western Hong Kong Island, Hong Kong
8. The Chinese University of Hong Kong
Back in the 1970s, countless mainlanders snuck into Hong Kong. The Braid Girl was one of them and attempted to jump off the train near the current premise of the Chinese University. Unfortunately, her braid was caught between the doors. She was dragged for miles until her scalp was completely detached from her head… "What's wrong?" a student approached a girl with a braid crying on the street at night. "You will freak out if you see my face," the girl sobbed. "Don't be shy. Just turn around." Even after she turned around, the student only saw a pitch-black face with a braid.
The Chinese University of Hong Kong, Shatin, New Territories, Hong Kong
9. So Lo Pun
Entrenched deep in Hong Kong's dense northeastern forests lies the long-abandoned village of So Lo Pun. This ancient Hakka settlement mysteriously emptied overnight long ago, leaving behind only crumbling homes swallowed up by vegetation. Compasses are said to spin erratically around the village, hence the name "So Lo Pun" – which means "locked compass" in Chinese. Though the exact reason for So Lo Pun's sudden desertion remains unknown, spine-chilling legends abound, from tales of a tragic boat accident wiping out wedding-goers to rumours of a deadly epidemic, to a horrific massacre under Japanese occupation. With its mossy stone walls and decaying structures obscured by forest, this ghost village has become the stuff of horror movies.
So Lo Pun, Plover Cove Country Park, Sha Tau Kok, Hong Kong
[This article was originally published in October 2020 and updated in 2023 by Catherine Pun.]