Man Mano is one of the new restaurants in Hong Kong in March 2023
If you're on the hunt for the best new restaurants in Hong Kong in 2023, then this is the right place to be!
We're all about food here at Honeycombers, and we bet foodies like you are too! From the healthiest breakfasts to the best brunches and the fanciest afternoon teas, we know all the latest hubbub in the Hong Kong dining scene. As the city is back in the swing, let's tuck into the April 2023 edition of the best new restaurants in Hong Kong.
Want to refresh your memory of the eateries that opened last year? Take a look at our big fat list of the best new restaurants in 2022.
New restaurants in Hong Kong 2023 – April edition
Cielos Cafe & Bar
Can you ever have too much burrata? Not at Cielos Cafe & Bar! The new restaurant whips up plump and creamy homemade burrata everyday – a rarity in the Hong Kong Italian food scene. This bistro serves traditional, handmade dishes with burrata cheese being a key ingredient for many. The Burrata with Parma Ham 24 Months; Tagliolini Al Pomodoro Burrata; Signature Burrata Pizza; and more all utilise this carefully made cheese. In addition to these cheesy dishes, authentic Italian items are also available, such as Beef Tartare and Linguine Al Pesto. Furthermore, Cielos Cafe & Bar offers artisanal beer as well as signature cocktails made with truffles – talk about decadence!
Cielos Cafe & Bar, 4 Blue Pool Road, Happy Valley, Hong Kong, p. 2398 7629
Pleka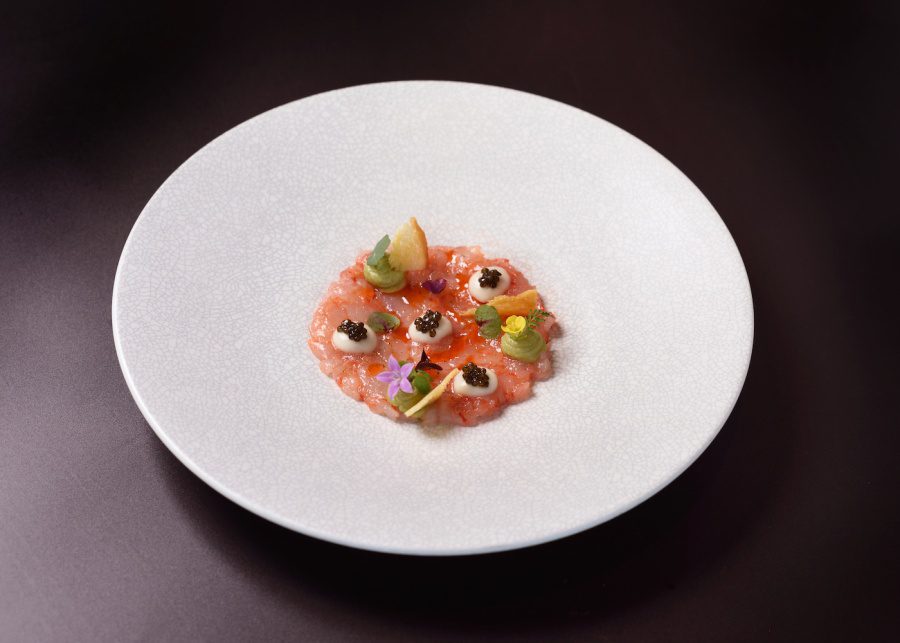 Indulge in a classic Italian feast overlooking the beautiful Victoria Harbour at Pleka. With its comprehensive tasting menu, Pleka is committed to showcasing its cooking process to its guests. Chef Ken Lau's culinary skill and creativity makes the star here, demonstrated by his playful recipes. Inspired by the Chef's travels around the world, the menu spans from seafood to handmade artisanal pasta, to meats and desserts. Highlights include Sicilian Red Prawn Tartare with Caviar and Celeriac Puree; Charcoal-grilled Miyazaki A4 Wagyu Beef Tenderloin with Port Wine Sauce; and Spaghetti with Hokkaido Sea Urchin. And don't worry, vegetarians – a veggie tasting menu is also available here!
Pleka, Shop 4010, 4/F, IFC Mall, 8 Finance Street, Central, Hong Kong, p. 2889 3839
Bistro Hoi An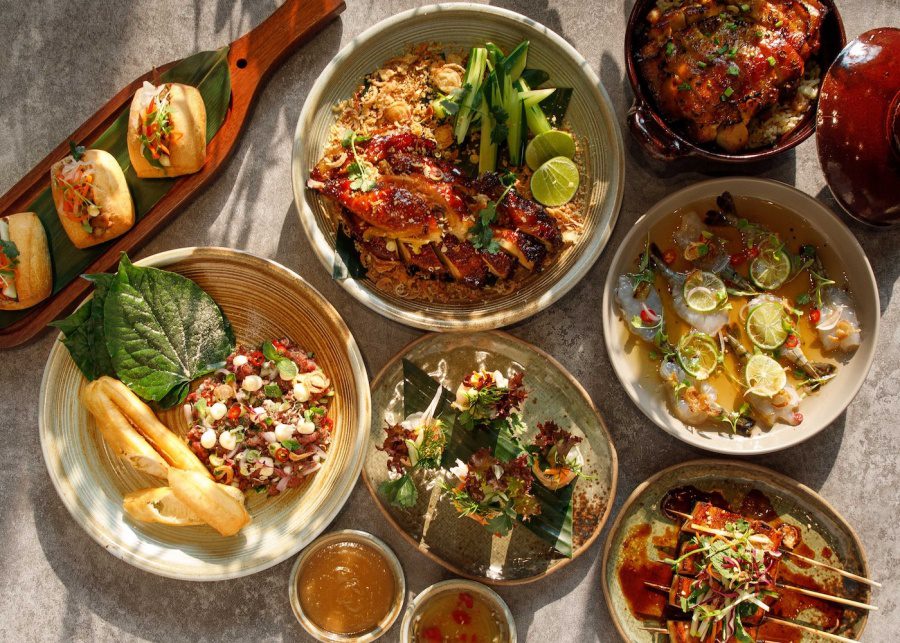 Experience the fresh flavours of Vietnam at Bistro Hoi An. You'll be transported to a quaint village in Southeast Asia right when you walk in, with ceiling lanterns and photos that pay homage to old Vietnam. Here, traditional Vietnamese dishes are enhanced with contemporary elements. Three types of fish sauces are made in-house to fully showcase the unique flavours of the key Vietnamese ingredient. On the menu are Sauteed Frog Leg; Chargrilled Pork Belly; Eggplant and Crab Meat Salad; amongst many other dishes. To complement the meal and make its way onto your Insta grid, Bistro Hoi An offers signature and specially curated cocktails. Pro tip: be sure to hit Bistro Hoi An on a special occasion, because you might just get a free dessert, like the Affogato or Coconut Sherbet!
Bistro Hoi An, Shop 1A, Gold Coast Piazza, 1 Castle Peak Road, Tuen Mun, Hong Kong, p. 3421 0060
La Rosabelle Restaurant & Bar opens in Tseung Kwan O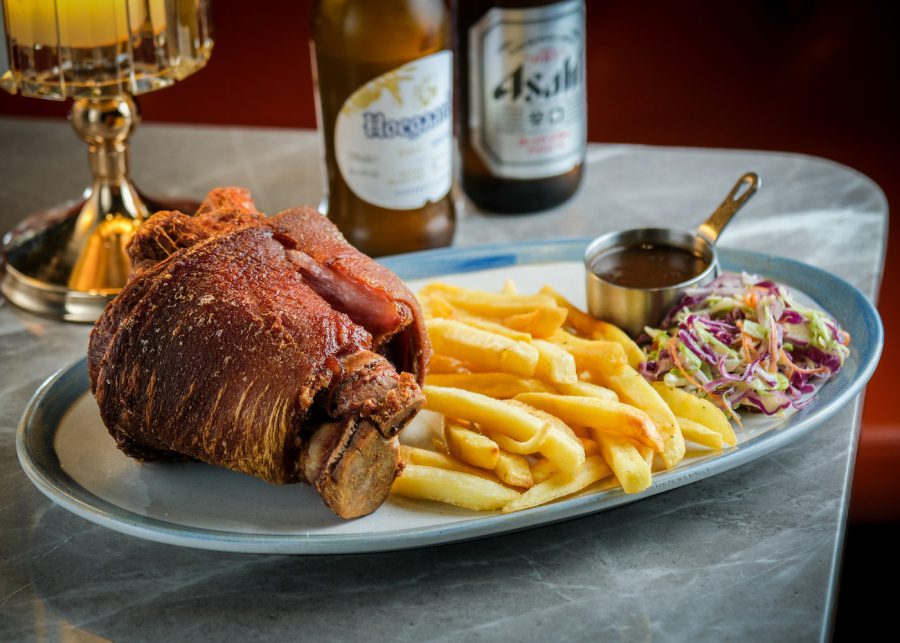 Dip your toes into luxury at the hidden oasis that is La Rosabelle Restaurant & Bar. Modern elegance and traditional rural English charm meet in this charming, colourful space with flamingo-decorated walls. The menu pulls inspiration from across the globe – all with a unique twist. Fresh Japanese Uni Toast and Escargot de Bourguignonne start off the menu strong; whereas main dishes include Spanish Iberico Pork Tomahawk; German Pork Knuckle; Typhoon Shelter Crab; and more. The Tiramisu and Cinnamon Apple & Blackberries Crumble with Vanilla Ice Cream will also satisfy your sweet tooth. Whether you're here for a cosy date or a casual meal, La Rosabelle Restaurant & Bar has you covered.
La Rosabelle Restaurant & Bar, Shop 4, G/F, Alto Residence, 29 Tong Yin Street, Tseung Kwan O, Hong Kong, p. 2881 1318
La Paloma reopens
New month, new me! That's certainly the case for La Paloma, which is reopening its doors after sprucing up its space. The flashiest additions include the bespoke Paella Station, the ham-slicing station, and the wine fridge. While La Paloma is always fit for dates or a rowdy group meal, you can now also opt for a more intimate experience at Chef's Table, which offers semi-private custom dining. Hosted by Chef Alex Fargas himself, eight to 10 guests can sample the finest dishes to elevate special occasions. What's more, La Paloma's El Bar is now sectioned away from the main dining room to create more privacy. With a brand new vermouth menu to go with myriad bar snacks, you can enjoy a Spanish-style drinking experience like no other.
La Paloma, 1/F, 189 Queen's Road West, Sai Ying Pun, Hong Kong, p. 2291 6161
Rú, Nina Hotel Tsuen Wan West reopens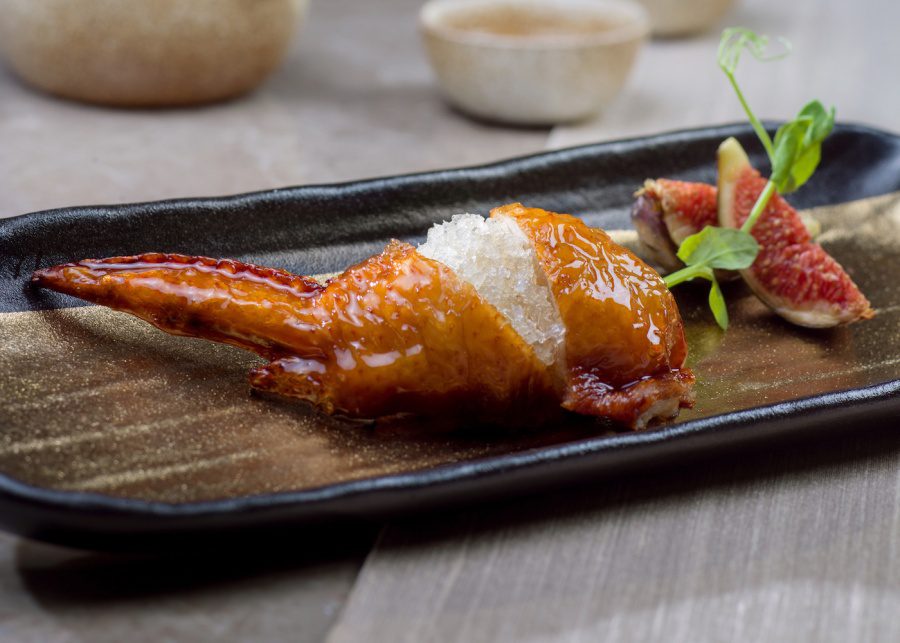 Rú at Nina Hotel Tsuen Wan West is ready to open its doors again! With a revamped 106-seat main dining room, a new 800-bottle wine room, an annex dining hall, and five private dining rooms, Rú is returning at full swing. Using locally sourced ingredients, the menu includes sustainable seafood, vegetarian dishes, and farm-to-table items. Make sure to sample Rú's signature dishes like Braised Chicken Wing Stuffed with Bird's Nest and Truffle Honey; and Superior Barbecued Pork with Honey. Pair these with the restaurant's rare Chinese teas as well to enhance your meal.
Rú, 7/F, Nina Hotel Tsuen Wan West, 8 Yeung Uk Road, Tsuen Wan, Hong Kong, p. 2280 2923
New restaurants in Hong Kong 2023 – March edition
Enishi
Building on the success of Censu, Chef Shun Sato is launching another new restaurant in Hong Kong, this time joining forces with his friends, Chefs Toru Takano and Ami Hamasaki. Enishi, meaning "fate" in Japanese, is the talented trio's passion project and their expression of the wabi-sabi concept. At Enishi's teppanyaki counter, you can sample the 11-course tasting menu, which features unique dishes inspired by the three chef's personal stories. Find items such as Oyster Sanbaizu, crafted using fresh catch from Miyagi prefecture; Shirako Gyoza with Hokkaido shiso flower and crown daisy green sauce; Sichuan-style Steamed Fish, made with scorpion fish from Fukuoka; and Wagyu Tenderloin, made with Ami's mother's secret nikumiso sauce with pork. In addition to the tasting menu, the intimate restaurant also offers a la carte dining and drinking experiences, perfect for more casual occasions.
Enishi, G/F, 49 Bonham Strand, Sheung Wan, Hong Kong, p. 2997 7009
Bar Cyclone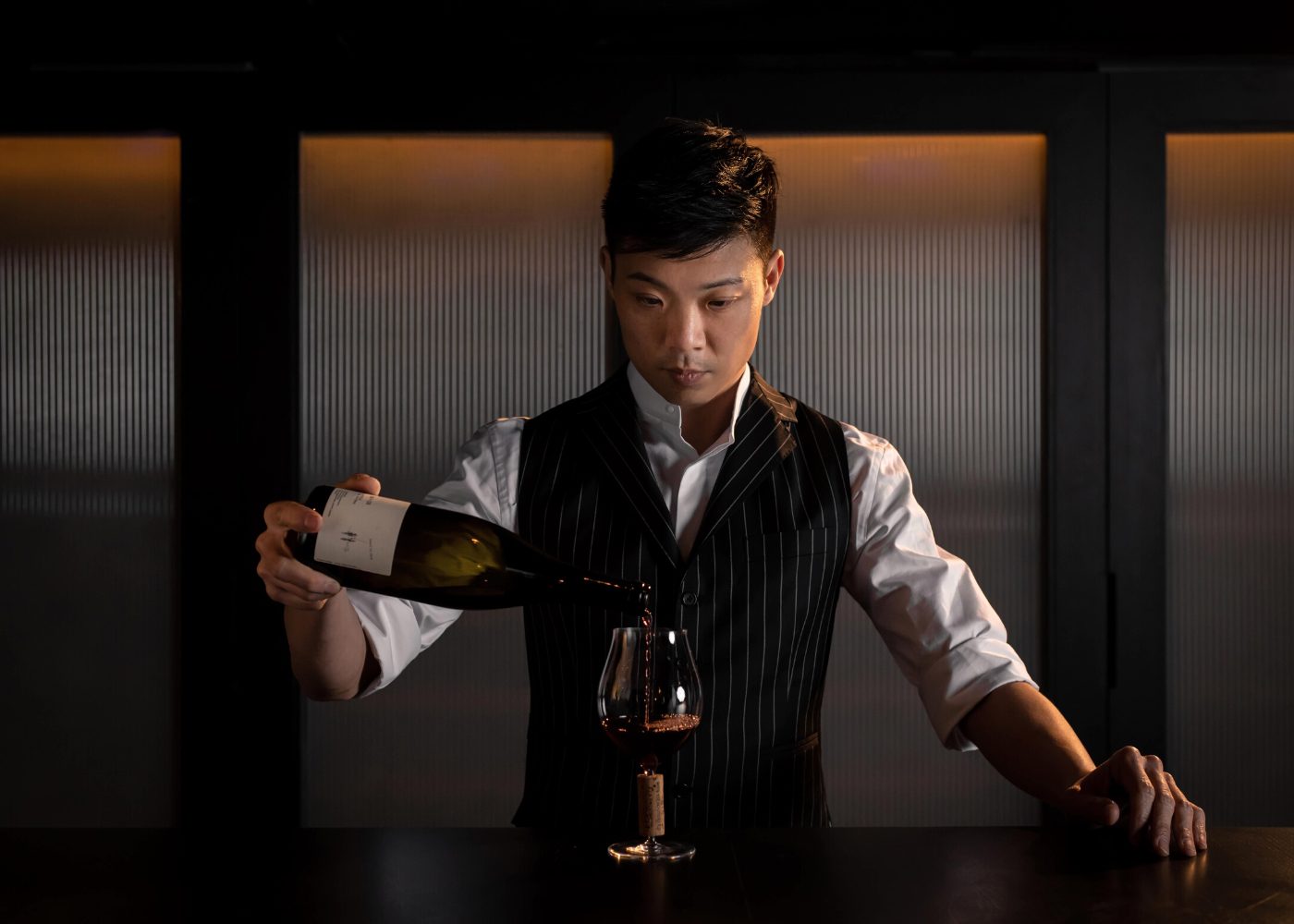 From cycling to… wine? That's right – professional cyclist Jack Wu has turned to the wine and spirits industry after retiring from the sports scene in 2014. Following the success of his whisky bar, Club Qing, Jack is now opening Bar Cyclone, a private wine membership club in Central. From fine Burgundy reds to rare sparkling wines to all sorts of secret gems, you'll find over 300 wines in Jack's special collection. Rare items include Leroy Musigny 1998; Azienda Agricola Valentini Cerasuolo Montepulciano d'Abruzzo Rosé 1978; and Ponsot Bulles Luisantes Magnum 2014, just to name a few. While you don't have to be a member to access Bar Cyclone, members are able to enjoy discounted prices, on top of a much wider selection of wines. Members can even look forward to being taken to different wineries and experiencing wine-making in person!
Bar Cyclone, 18/F, M88, Wellington Place, 2-8 Wellington Street, Central, Hong Kong
Man Mano
Head straight into an Italian family kitchen that is Man Mano! Inspired by an Italian countryside courtyard, the decor is cosy and welcoming with its rustic tones. The pasta-making counter is the star here, where hand-rolled pasta is prepared theatrically to perfection. Modern Italian favourites are on the menu with appetisers like Arancini, Crocchetta, and Carpaccio. Meanwhile, hearty mains like the Veal Parmigiana and Suckling Pig will happily fill you up. The must-haves, however, are the pastas like Pappardelle cooked with slow-roasted Australian beef cheek ragu. Don't forget to whet your whistle with the selection of artisan-crafted fruit teas!
Man Mano, Unit 418, Citygate Outlets, 18-20 Tat Tung Road, Tung Chung, Hong Kong, p. 3500 5885
Smokehouse Bar & Grill
Come down to the American South to sample some great meats at Smokehouse Bar & Grill. Expect wood-smoked Beef Brisket and 24 Hours Slow-smoked Beef Short Rib, all cooked to perfection. Dealing with the sea as well as land, the Chargrilled Whole Seabass,Grilled Pacific King Prawns, and seafood items are also offered to satisfy your palate. As a finisher, try the Smoky Toffee Banana, marinated and smoked to sweet success. Keeping with the smoky theme, check out the menu of smoky cocktails, made by exposing drinks to cold smoke. At Smokehouse Bar & Grill, you can rest easy knowing that you're in the hands of experienced chefs and master international butchers.
Smokehouse Bar & Grill, Shop 05, Level 13, Langham Place, 8 Argyle Street, Mong Kok, Hong Kong, p. 2972 0078
Vivere
Meaning "to be alive" in Italian, Vivere is setting out to do just that! Serving elevated Italian food, the best ingredients go into dishes here like the Scallop and Tiger Prawn Risotto, and Roasted Lamb Rack. In the aim of truly "living", Vivere hosts monthly drag brunches where drag queens can showcase their art and lead a celebration of self-expression. By night, Vivere transforms into Vivi – a sassy alter ego leading you into a world of fun, adventure, and bespoke cocktails. You can enjoy expertly crafted drinks and let your inner queen (or king) out to play. You'll love Vivere, as it's an Italian escape from reality where everyone is welcome and invited to live to the fullest.
Vivere, 11/F, Sugar+, 25-31 Sugar Street, Causeway Bay, Hong Kong, p. 2186 6404
Ask for Alonzo opens in Wan Chai
Looking for Alonzo? Ask for Alonzo on Star Street! Opening its fifth outlet in Hong Kong, the Italian eatery is bringing authentic (and surprisingly affordable) Italian cuisine to the Wan Chai neighbourhood. In addition to all-time favourites like Alonzo's Carbonara, this branch offers numerous new dishes such as Squid Ink Linguine and Sea Bream Fillet. Those who love a bit of spice will enjoy the Spiralotti 'Nduja Salami, which is made with spicy salami, sun-dried tomatoes, and ricotta cheese. Also exclusive to the branch is Uncle Tony's free-flow set brunch – the perfect way to celebrate the weekend. Above all, we're excited to have another happy hour spot in Wan Chai! With aperitivo from just $48 (complemented by groovy music in semi-alfresco surroundings), the value is always unbeatable at Ask for Alonzo.
Ask For Alonzo (Wan Chai), 8 Star Street, Wan Chai, Hong Kong, p. 6500 8405
The Peak Lookout reopens
An iconic dining destination for over 21 years, The Peak Lookout is reopening its doors after extensive renovation – just as Hong Kong begins to welcome the first wave of tourists, too! A timeless establishment on The Peak, The Peak Lookout is an unmissable attraction in itself, as it offers incredible views of the city's skyline, a nostalgic experience, and hearty international cuisine in a beautiful heritage building. The restaurant now presents a modernised menu, showcasing the best flavours of India, Europe, and Hong Kong. In addition to tried-and-true classics such as The Peak Lookout Burger, you'll also find the signature seafood platter, as well as popular tandoori dishes and the Hainanese Chicken. Add on some wine, cocktails, or beer to complete your trip to The Peak.
The Peak Lookout, 121 Peak Road, The Peak, Hong Kong, p. 2849 1000
Campsite opens in Mong Kok
Bring the fun of the outdoors, indoors, with the new Campsite location at Langham Place. A glamping-inspired restaurant, luxury camping is emulated with many natural elements and quintessential camping essentials. Think picnic benches, log chairs, bell tent curtains, and gravel paths! The Western-Japanese menu is crafted with camping in mind, from trail snacks to wagyu kebabs to s'mores. The spirit of the outdoors brings the charm of campfire dining without all the hassle, and allows you to enjoy it in the indoor comforts of a glamping atmosphere.
Campsite (Mong Kok), Shop 15-17, Level 4A, Langham Place, 8 Argyle Street, Mong Kok, Hong Kong, p. 2111 0480
New restaurants in Hong Kong 2023 – February edition
Filo Cibo e Vino
Here's some new Italian fare for ya! Filo Cibo e Vino takes culinary inspiration from Parma, Italy. With ingredients sustainably sourced from Italy, the dishes here emphasise their authentic and rustic elements. Highlights include the 300g Burrata con Salumi Misti (burrata with mixed cold cuts); Pancia di Maiale Arrosto con Puree e Mostarda (roasted pork belly with mashed potato); and Spaghetti al Gambero Rosso di Mazara Del Vallo (Sicilian red prawns and tomato spaghetti). Complement these dishes with Italian wines and Italian-inspired cocktails. Oh, and save some room for dessert to sample the signature Filippo's Tiramisu!
Filo Cibo e Vino, UG/F, Ming Hing House, 52-56 Staunton Street, Central, Hong Kong, p. 9250 6028
F.I.G.S. Bistro Mediterranean & Apéro Terrace Bar
Standing for France, Italy, Greece, and Spain, F.I.G.S. is a new restaurant in Hong Kong that takes inspiration from the Pan-Mediterranean regions. From lunch till dinner, you'll be able to sample a wide range of Southern European dishes, including safood stews, pastas, grilled meats, and tapas, and more. Signatures include peppered Tuna Tartare on home-baked macarons; Crab Cannelloni; homemade Truffle Ricotta Ravioli; Chicken Souvlaki; Basque-style Grilled Octopus; White Chocolate F.I.G.S. Tart; amongst others. As you relax on the outdoor terrace, sip on a craft cocktail infused with home-infused gin for a complete experience.
F.I.G.S. Bistro Mediterranean & Apéro Terrace Bar, Shop 601, 6/F, 1111 King's Road, Cityplaza One, Taikoo Shing, Quarry Bay, Hong Kong, p. 6108 9153
Barkada
Filipino comfort food, anyone? Meaning "a group of friends" in Filipino, Barkada aims to become the new neighbourhood hangout where food can be shared and enjoyed. The space is tropical and retro-inspired, representing Filipino culture and artists. Modern takes are given to familiar flavours, with dishes like Adobo Popcorn Chicken; Brown Butter Pancit Canton; and Sizzling Sisig. A place not just for the carnivores, Barkada also has vegan and vegetarian options for almost every item. As no gathering is complete without a few drinks, be sure to peruse the menu of signature cocktails, crafted with Southeast Asian ingredients like ube and calamansi.
Barkada, UG/F, Foco, 48 Cochrane Street, Central, Hong Kong, p. 2663 0238
Yurakucho Bar & Izakaya
Singular Concepts is on a roll this New Year! In addition to Barkada, the group is also opening Yurakucho Bar & Izakaya in February. Bringing a slice of Izakaya watering-hole culture to Hong Kong, Yurakucho has DJsspinning on the decks every week as you let your hair down and experience the cocktails, sakes, and Japanese-style bites. Coming straight from the open kitchen are small plates inspired by the streets of Yurakucho, like Katsu Sandos, Garlic Butter Edamame, and Chicken Karaage.
Yurakucho Bar & Izakaya, G/F, Yu Yuet Lai Building, 43-55 Wyndham Street, Central, Hong Kong, p. 2663 0068
Kushitei
Can't travel to Japan yet? Don't worry – you can still bring your tastebuds on a journey to Nippon at the all-new Kushitei. Hailing from Tokyo, the kushiage eatery is making its first overseas venture in Hong Kong. This outpost accommodates just under two dozen diners, ensuring that its omakase-style kushiage is served in a jovial, intimate atmosphere. Using free-range Kurosatsuma chicken from Kagoshima, 100% pure sunflower oil, and a special kneading powder, Kushitei's farm-to-table skewers are all freshly cooked and have a light, crispy batter. You can try these skewers on the restaurant's two seasonal omakase menus, or take your pick between the many a la carte items. Wash them down with fruit wines, Japanese beers, highballs, sours, shochu, and traditional sake pours, with the must-try being Kushitei's very own sake label.
Kushitei, Shop G04-05, G/F, Grand Centre, 8 Humphreys Avenue, Tsim Sha Tsui, Hong Kong, p. 2688 6150
Macelle
Calling all carnivores! Quality cuts of counter-to-plate steaks are in the spotlight at Macelle. Located in the heart of SoHo, the trattoria-style restaurant aims to be a fast casual and affordable Italian steak concept. In addition to seasonal meat and fish items, 1kg Angus Fiorentina Steak; Iberico Pork Chops; Marinated Lamb Chops; and Free Range Chicken are also available. Having lunch in Central? Be sure to stop by Macelle for lunch and try the Express Set Lunch for a value-driven meal. While you're at it, check out the extensive wine list for glasses that will pair perfectly with the fresh meat and fish.
Macelle, LG/F, Sharma Soho, 9-11 Staunton Street, Central, Hong Kong, p. 5607 4860
Kin Noodles pops up in Central Market
Good news for noodle fans: Kin Noodles has come to Central Market with eight signature Asian noodles for you to enjoy! Every dish is cooked to order using sustainable ingredients, all at an affordable price. Bring your palate on a journey to Taipei with the CEO Beef Noodle's Organic Beef Noodle Soup, or to Korea with the Jjampong (Korean Spicy Seafood Noodles). As per Kin's mission to move to local, low-carbon food sources, Kin is also the first noodle shop in Hong Kong to offer 100% circular packaging. In fact, if you return your packaging, you can get a loyalty e-stamp. At Kin, you can indulge in every dish knowing that it's doing its part to help the environment!
Kin Noodles Pop-up, Shop G11, G/F, Central Market, 93 Queen's Road Central, Hong Kong, p. 5682 4873
Camp Krapao opens in BaseHall 01
As per the name, Camp Krapao specialises in the Thai classic pad kra pao. Now, at premium food hall BaseHall 01, you can try it for yourself! In addition to the Pad Kra Pao, you can sample the Pad Thai with Prawns; Neua Yang Nam Tok (grilled Wagyu beef salad); and get the Mango Sticky Rice for dessert. Need to quench your thirst as well? Camp Krapao is offering a Special Cocktail of the Month, along with Thai Iced Milk Tea and Thai Lemon Tea. Discover classic Thai cooking tucked among other gems right at BaseHall for dine-in or takeaway.
Camp Krapao, BaseHall 01, LG/F, Jardine House, 1 Connaught Place, Central, Hong Kong
Baan Thai opens in Causeway Bay
Craving a good Thai curry? Head to the new Baan Thai branch at Causeway Bay. This new spot has contemporary Thai decor, plus two terraces perfect for a casual meal. Its signature dishes include Yellow Chicken Curry; Baan Thai Basil Pork; Lobster Phad Thai and, of course, the crowd favourite Mango Sticky Rice is on the menu.
Baan Thai (Causeway Bay), 4/F, Biz Aura, 13-15 Pennington Street, Causeway Bay, Hong Kong, p. 2838 3878
New restaurants in Hong Kong 2023 – January edition
Regent Hong Kong reopens with four new restaurants
Kicking off our list of new restaurants in Hong Kong isn't just one – but four of them – all under the same roof at the Regent Hong Kong. Ahead of the Hotel's grand reopening in early 2023, Regent Hong Kong is relaunching four iconic restaurants under its "Dining Destination" programme. Firstly, there's The Steak House, a premier destination for wine and meat lovers. A curated selection of the finest meat from across the world will be perfectly prepared on the original charcoal grill. To go alongside your meat will be an elaborate salad bar, as well as a list of some of the world's best wines.
Next, Harbourside gives you an excellent buffet experience that takes you around the globe with culinary feats from Asia and the West. Lobby Lounge, on the other hand, brings you captivating views of the Victoria Harbour to complement your afternoon tea. In addition to origin coffees and a selection of teas, Regent Hong Kong's famous day-to-evening champagne ritual, featuring selections from small champagne houses, is a magnificent choice for when you want to ramp things up. Last but not least, we have Lai Ching Heen – formerly known as the two Michelin-starred Yan Toh Heen – going back to its original name from when it first opened in 1984. The beloved establishment will continue to serve Cantonese dishes with a modern flair, just in time for Chinese New Year.
Regent Hong Kong, 18 Salisbury Road, Tsim Sha Tsui, Hong Kong, p. 2721 1211
69 on Jervois Bar & Grill
Sheung Wan has got some new blood! Modern British bistro 69 on Jervois Bar & Grill is opening two floors of smart casual dining, fit for any affair. British classics and Western comfort food (some with a local twist) are on the menu as well as a curated, affordable wine selection. Organised by small plates, large plates, and side plates, the food at 69 on Jervois hits the spot for whatever culinary mood you're in. The small plates include Crispy Haggis Balls, a Scottish classic. The big plates, perfect for sharing, include Sausage and Lentil Casserole; Pork Collar in a creamy mushroom sauce; and Chicken Schnitzel with chips and salad. To add some zest to your meal, go for the side plates such as 69 Macaroni and Cheese; and Charred Baby Carrots.
If you fancy a tipple instead, Behind 69 is a stylish speakeasy bar located – you got it – just behind 69 on Jervois. There, you can enjoy signature cocktails and British-influenced bar food. The cocktails are inspired by the history of colonial Sheung Wan, with drinks like The So Hong Sinner; The GoDown; and Fragrant Nullah. This intimate bar seats only 14, so get in quick after dinner!
69 on Jervois Bar & Grill, G/F, The Chelsea, 69 Jervois Street, Sheung Wan, Hong Kong, 9578 6715
Pentola
Who says that good Western cuisine can only be found on the Island side (where expats roam)? We had a great experience at Pentola, a new restaurant in Tai Po helmed by Italian chef Claudio Conforti. Among Chef Claudio's creations, the highlight is Pentola's pasta, as it's handmade using a blend of Italian 00 flour and the local Kowloon Flour (which are mixed at a perfect ratio, after much trial and error by the team). This recipe results in a wheaty, eggy, and chewy pasta. We particularly liked the innovative Earl Grey Slow-cooked Beef Cheek Handmade Pappardelle; the tender French Yellow Spring Chicken with Lentil Beans; and Chef Claudio's secret recipe – Fresh Mussels with Coconut Milk Mirasol Chilli Sauce – as a refreshing alternative to the typical lemon butter sauce (as good as that is!).
And if you're a fan of coffee and liquor like we are, you'll love Pentola's range of artisan coffee and creative cocktails, as they are all designed by the award-winning barista, Gary Au of Urban Coffee Roaster. We picked the PI Dirty – a simple mix of Pale Ink coffee liqueur and oat milk – to wash everything down. In our next visit, we'll go for the Modern Irish Coffee and other signature dishes like Beef Carpaccio; Carbonara Handmade Spaghetti; and Red Wine Slow-cooked Osso Buco with Polenta.
Pentola, Unit G01-02, G/F, Tai Po Arts Centre, 12 On Pong Road, Tai Po, p. 26303310
The Dairy Bar
This is one for the hip artists in town. The Dairy Bar at The Fringe Club has reopened to bring new passionate energy into the legendary space. As a jazz and cabaret spot, The Dairy Bar puts on shows in an intimate setting. The revamped bar will bring a fresh vibe to the age-old establishment while keeping its classic history as the Old Dairy Farm's front shop from the 1910s.
The Dairy Bar, The Fringe Club, 2 Lower Albert Road, Central, Hong Kong
Calle Ocho
Ole! Pirata Group is bringing a new Spanish concept to Hong Kong: Calle Ocho. A tapas restaurant and bar inspired by Spain's historic Madrid de Los Austrias neighbourhood, Calle Ocho is Pirata Groups' 25th venue in Hong Kong. Striving to make Spanish food more accessible, Calle Ocho has a menu inspired by regions all across Spain. The Pan con Tomate is a humble favourite, while Spanish Suckling Pig 'Boneless' Terrine is a decadent classic, and the Squid Ink Paella simply cannot be missed. As with any Spanish tapas bar, Spanish wines and sangria are a highlight that should be heavily enjoyed. If you're a newcomer to tapas and all things Spanish, Calle Ocho may very well have you converted by the end of the meal!
Calle Ocho, Fashion Walk, 8 Cleveland Street, Causeway Bay, Hong Kong, p. 2638 8895
The Seafood
Hairy crab season may be over, but no need to despair – for The Seafood is bringing fresh, quality seafood to hungry guests, right by the stunning Victoria Harbour. Everything is customisable here, from the menu selection to the preparation process, so that you can enjoy a unique, palate-pleasing, experience. The Seafood puts the spotlight on its crab dishes, which use Alaskan crab, Australian snow crab, king crab, and mud crab. The Butter and Cream uses Malaysian butter, evaporated milk, and spices to poach the crab in a stew – sounds delicious! And on the land, we have the 48-Hour Smoked Duck which only provides up to 16 servings daily.
The Seafood, Shop 4101, L4, Gateway Arcade, Harbour City, Tsim Sha Tsui, Hong Kong, p. 3618 8168
Hiru Omakase & Yoru Teppanyaki
Now here's a concept that cannot be missed: Hiru Omakase & Yoru Teppanyaki are Japanese restaurants inspired by the day and night. By mastering light and shadow, the interior space and ambiencee of these two restaurants are carefully crafted to symbolise different times. Hiru Omakase represents "day," and features bright, all-white walls inspired by Japanese minimalism. This omakase restaurant features fresh seafood masterfully prepared, with highlights including Monkfish Liver from Hokkaido and Wild Tuna from Hachinohe-shi. For "night," Yoru Teppanyaki is dark and atmospheric. As a teppanyaki restaurant, signature iron griddles are used. Fresh and seasonal ingredients, like Japanese red snapper, are cooked to perfection and complemented by various sauces. The inventive design concept only accentuates the inspired food prepared at these restaurants.
Hiru Omakase, G/F, No. 21 Lan Fang Road, Causeway Bay, Hong Kong, p. 9017 9352
Yoru Teppanyaki, G/F, No. 17-19 Forest Road, Tsim Sha Tsui, Hong Kong, p. 5331 3978
Yatchabar
A new izakaya and sake bar, Yatchabar is the brainchild of Wagyumafia's co-founder, Hisato Hamada. Aiming to be a vibrant and cosy hub for friends and all sake lovers, the bar and restaurant has a curated sake collection, sourced from small but high-quality distilleries, including rare, limited-edition brews. To pair with the sake, be sure to order Yatchabar's signature wagyu dishes from the izakaya menu. You'll find Obanzai – simple Japanese comfort food; Kushikatsu – fried meats, seafood, and vegetables on skewers; Shutou – savoury bites that are made with cheese or fish's internal organs; Teppan – the iconic Japanese-style grill using an iron plate; and Shime – noodle soup and soft-boiled rice to warm your stomach.
Yatchabar, Shop 2, G/F, 32 Oi Kwan Road, Wan Chai, Hong Kong, p. 2133 4999

Noods Pop-up at Carbs
American deep-dish pizza joint Carbs has opened Noods, the Asian equivalent of comfort food, for a limited time only (we're glad the pop-up is now extended to the end of January!). Noods' menu is simple, and comes in two parts. First up, the specials are a twist on familiar noodle dishes like the Satay-Mie, a reimagined cha chaan teng dish; the Carbonara, which features instant noodles instead of pasta; and the Noodles Inferno, which includes cheesy sausages, dumplings, cheese, and egg. The second part of the menu pays homage to the famous "cart noodles," where diners can customise their own noodles. Everything from the ingredients to the style of preparation is up to the eater, providing a truly special and individualised bowl of comfort food.
Noods, Carbs, Shop 3, G/F, H Code, 45 Pottinger Street, Central, Hong Kong
Gogyo returns!
Can't get enough ramen? Gogyo is answering your calls as the ultimate ramen destination in town. After its closure in 2019, this casual-chic Japanese ramen gastropub is back in town. Internationally renowned as the "Ramen King," Gogyo blends the charm of a traditional Japanese izakaya with the modernity of a bar. The crowd favourite signature Kogashi Miso Ramen is on the menu, as well as Japanese "tsunami" dishes and a selection of yakitori dishes. An array of craft beers, drinks, and desserts are also available along with the popular Japanese lunch sets. So come in for the drinks, stay for the inventive ramen.
Gogyo, B1/F, Alexandra House, 16-20 Chater Road, Central, p. 3568 5833
Five Guys opens in Kowloon Tong
Rejoice, residents in Kowloon Tong! Five Guys is here to cure your cravings for made-to-order burgers and fries. We've always been fans of the personalised approach at Five Guys, with its nine milkshake mix-ins and 15 burger toppings (which make a whopping 250,000 ways to customise a burger, BTW!). Standing by its the brand's ethos of using only handmade patties and hand-cut fries daily, the new branch has no freezers nor microwaves; instead, you'll spot Five Guys' traditional red-and-white decor, and the gorgeous Lion Rock in the backdrop.
Five Guys (Kowloon Tong), Units 43 & 45, L2, Festival Walk, 80 Tat Chee Avenue, Kowloon Tong, Hong Kong