Modern Indian eatery Leela brings vibrant traditional and innovative flavours
If you're on the hunt for the best new restaurants in Hong Kong in 2023, then this is the right place to be!
We're all about food here at Honeycombers, and we bet foodies like you are too! From the healthiest breakfasts to the best brunches and the fanciest afternoon teas, we know all the latest hubbub in the Hong Kong dining scene. As the city is back in the swing, let's tuck into the December 2023 edition of the best new restaurants in Hong Kong.
Want to refresh your memory of the eateries that opened last year? Take a look at our big fat list of the best new restaurants in 2022.
New restaurants in Hong Kong 2023 – December edition
La Suite
Nestled within the contemporary French restaurant Clarence is a new stylish speakeasy, La Suite, from renowned chef Oliver Elzer. French heritage is in the spotlight at La Suite with herbs and spices that celebrate regional traditions. Sip on reinterpretations of classics like The Saffron Negroni, or other selections from the curated signature cocktail menu such as the Spicy Chocolate Rob Roy. La Suite's playful commemoration of French culture is also showcased in its cheeky "Yakifrenchy" bar menu, full of skewered treats fresh from the kitchen. Each skewer is designed to complement the signature cocktails that'll take bar-goers on a special French gastronomic journey at La Suite.
La Suite, 25/F, H Code, 45 Pottinger Street, Central, Hong Kong, p. 3568 1397
Terracotta Lamma
A fresh dose of Mediterranean vibes is coming to Lamma Island, as Terracotta Lamma takes over a three-storey historical village house to bring a food and cocktail experience like no other. Hummus, Yellowtail Crudo, Grilled Octopus, and more are on the menu, highlighting traditional cooking techniques and fresh ingredients. The curated beverage selection at Terracotta Lamma enhances both the dishes and the eatery's beachfront atmosphere as it invokes golden Mediterranean summers. With mixology veterans from Honky Tonks Tavern and Shady Acres spearheading the cocktail programme, expect upgraded classics like the Terracotta Gin & Tonic, as well as boozy specials like the Spiked Slushie. Enjoy a unique dining journey on the island where you can dine by the seaside amongst the lively local community.
Terracotta Lamma, G/F, 47 Yung Shue Wan, Main Street, Lamma Island, Hong Kong, p. 9176 7500
Takumi Mixology Salon
The bustling Causeway Bay is home to Takumi Mixology Salon, a new gem in Hong Kong's vibrant cocktail scene. With only 18 seats in this intimate bespoke Japanese bar, the exceptional drinks can only be matched by the outstanding hospitality. Every member of the team at Takumi Mixology Salon has trained for years in the art of cocktail-making to create artisanal, custom cocktails where each drink is tailored to the guest's preferences. Feel free to discuss with the bartenders about your desired sweetness, bitterness, base flavours, and ice choices to create your one-of-a-kind cocktail. Seasonal ingredients enhance the fresh, ever-evolving beverage menu that also includes signature cocktails like the Zen, Spumoni, and Yukiguni.
Takumi Mixology Salon, 3/F, Cubus, 1 Hoi Ping Road, Causeway Bay, Hong Kong, p. 5394 3681
Leela
Step into the flavourful world of Indian cuisine with Jia Group's new modern Indian restaurant, Leela. Sustainability and local sourcing are baked into Leela's philosophy of celebrating India's rich and diverse culinary heritage, with a menu that's both traditional and innovative. With the finest ingredients sourced from local producers, Leela pays homage to India's influential empires with its sustainable culinary prowess. The Lucknowi Tokri Chaat, Chakundar Oxtail Gosht, Chicken Baida Roti, and more are dishes that showcase not just exceptional flavour, but also incredible historical significance. The beverage programme also incorporates a wine list that seamlessly blends with the complex spices of Leela's dishes, as well as signature cocktails created to enhance and harmonise with the storied menu.
Leela, Shop 301-310, Lee Garden Three, 1 Sunning Road, Causeway Bay, Hong Kong, p. 2882 5316
Kinsman
The tradition of indigenous Cantonese spirits is celebrated at Kinsman, a new bar concept helmed by Tatler Dining's Gavin Yeung and Singular Concepts. Settling into the city's cocktail landscape, the traditions and heritage of Hong Kong is upheld at Kinsman with a beverage programme that highlights Cantonese ingredients, traditions, and spirits. Contemporary Cantonese amaros and liquors like Yuk Bing Siu and baijiu are embraced to create innovative cocktails along with locally sourced fruits and botanicals. The food menu is similarly an ode to Hong Kong, with childhood favourites and Cantonese sweet soups from the 852's rich food culture. Celebrate the ingenuity and tradition of Cantonese spirits and embrace Hong Kong's vibrant heritage at Kinsman!
Kinsman, 65 Peel Street, Central, Hong Kong, p. 5132 0936
Bochord
Engage in a culinary journey of European delights at Bochord. With a meticulously crafted tasting menu, vibrant ambience, and panoramic views of Victoria Harbour, expect nothing short of a truly memorable dining experience at this new restaurant in Hong Kong. Dark wood tones, leather sofas, and built-in bookcases whisk guests away to the bygone era of European noblemen. The eclectic seven-course tasting menu features standouts like Nagasaki Chicken Roulade with Beetroot Salad, and Carabinero Red Prawn with Shrimp Roe Noodle. You can also enhance your meal with the help of Bochord's talented mixologists. Distinctive cocktails drawing inspiration from works of art further elevate the creative dining experience.
Bochord, Shop 1101, 11/F, World Trade Center, 280 Gloucester Road, Causeway Bay, Hong Kong, p. 3613 0092
Karasibi Beef Bone Ramen Kikanbo
What's better than a hearty bowl of ramen to warm you up this winter? Ramen lovers can rejoice as the sensational Tokyo ramen restaurant, Kikanbo, expands its culinary roots in Hong Kong with the world's first Karasibi Beef Bone Ramen Kikanbo, right next to the flagship store in Causeway Bay. Unlike the flagship's famous Karashibi Miso broth, Karasibi Beef Bone Ramen Kikanbo celebrates a new ramen base with Beef Bone Broth Tsukemen and Butter-tossed Ramen. The velvety white beef bone broth is the beating heart of this new branch, with its extraordinary richness and quality. You can expect the restaurant's curated selection of ramen dishes all highlight this luxurious broth and its depth of flavour.
Karasibi Beef Bone Ramen Kikanbo, 528 Jaffe Road, Causeway Bay, Hong Kong
La Taverna reopens
Hong Kong's oldest Italian restaurant is back! Tsim Sha Tsui's beloved La Taverna has returned in all its glory after a transformation, serving up homestyle traditional Italian fare. The original design with hanging Chianti bottles, Italian furniture, and low arches act as a living time capsule of 1960s Italy. The new deli counter and outdoor terrazzo add to the restaurant's vibrancy that has endured since 1969. The Machetti family's Italian eatery has been a hotspot for decades, attracting celebrities like Anita Mui and opening up to 14 locations across Asia in its heyday. The last, iconic La Taverna now stands as a Hong Kong icon and one of the city's first Italian restaurants. Expect dishes reminiscent of homemade Italian cooking with Crostini di Fegatini Toscani, Spaghetti alla Milionario, and Bombolotti Ravioli stuffed with mascarpone lobster sauce. Open a few bottles from the varied selection of Italian wines and bask in the ambience of a highlight of Hong Kong's culinary history.
La Taverna, G/F, Astoria Building, 36-38 Ashley Road, Tsim Sha Tsui, Hong Kong, p. 2376 1945
New restaurants in Hong Kong 2023 – November edition
Nobu reopens at Regent Hong Kong
The highly anticipated return of Nobu has finally arrived! Now residing in the reimagined Regent Hong Kong, Nobu maintains its trademark of Japanese cuisine with Peruvian influences, presenting it alongside breathtaking views of Victoria Harbour. In addition to signature dishes, such as Black Cod with Miso and Toro Tartare with Caviar, you can expect South American-inspired dishes too, like the Tirodito and Nobu Ceviche.
For diners who are looking for the ultimate Nobu experience, the omakase menu is the perfect choice, as it offers the finest ingredients, all responsibly sourced from local vendors. Be sure to pair the delicacies with a tipple or two from the beverage programme, which showcases a range of cocktails and the world-class Nobu sake, which is brewed exclusively for Nobu restaurants worldwide.
Nobu, 2/F, Regent Hong Kong, 18 Salisbury Road, Tsim Sha Tsui, Hong Kong, p. 2313 2313
Airside becomes a talk-of-the-town dining destination
Have you heard about the opening of the brand new mall, Airside, in Kai Tak? This new landmark retail, leisure, and dining destination features various branches of popular restaurants, including, Chatterbox Café with its legendary Mandarin Chicken Rice; Kyoto Katsugyu, a celebrated Japanese name in the culinary art of gyukatsu; Yakiniku Kagura, a Hokkaido-based eatery that highlights farm-to-table beef with its signature Japanese Mirai Beef Yakiniku; Uogashi Nihonichi, a Japanese fresh fish and Edomae sushi specialist that offers the traditional "standing sushi" experience; and Chef's Cuts, with its new flagship and in-house sourdough bakery at Airside. So, the next time you explore the San Po Kong neighbourhood, make sure to drop by at this new mall to fuel your day!
Airside, 2 Concorde Road, Kai Tak, San Po Kong, Hong Kong, p. 2686 0333
Juno
In the buzzing locale of Sheung Wan, the new Italian-Mediterranean dining destination Juno emerges as a tranquil respite from the hustle and bustle of the city. Veteran chef, Jordi Vallés Claverol, showcases his expertise in hearty Italian and Mediterranean-inspired signatures, such as Lobster Acquerello Risotto, Juno Truffle Tagliolini, and Baked Côte d'Azur Sea Bass. Try not to get too full before these mains, though the home-baked Rosemary Focaccia at the start is always tempting! The wine selection, handpicked by the chef himself, features bottles from Italy, Spain, and France. Juno's beverage programme also includes signature cocktails like the Peach Me Up and the Juno and Tonic – all prepared by the in-house team of skilled mixologists. Whether you step in on a weekday for the set lunch or the weekend for the free-flow brunch, Juno is sure to deliver a soulful and delectable meal.
Juno, G/F, 88 Wing Lok Street, Sheung Wan, Hong Kong, p. 2703 5188
Fall in Thai
Hailing from Shanghai, Fall in Thai has made its way to Hong Kong! Bringinging special Thai broths to local palates, the new restaurant uses traditional recipes that highlight the flavourful Thai spices. Signatures include the Tom Yum Goong Shrimp Broth; Coconut Milk Chicken Broth; and Slow-cooked Beef Brisket Broth. Fall in Thai also offers hand-pounded meatballs, quality meats, and fresh seafood to go into the delectable Thai-style hot pot. Additionally, a selection of Bangkok street food is on the menu. The Lemongrass Chicken Wings, Grilled Pork Neck, and Satay Chicken Skewers are sure to please! Be sure to top off your meal with the popular Signature Whole Coconut Pudding for a sweet, refreshing aftertaste.
Fall in Thai, Shop 708, 7/F, New Town Plaza Phase I, 18 Sha Tin Centre Street, Sha Tin, Hong Kong, p. 2618 0992
Rue du Liban
Lebanese oasis Rue du Liban is touching down in Tsim Sha Tsui to bring a modern take on traditional Lebanese cuisine. Seated below a beautiful upside-down hanging garden, diners can nosh on Moutabal; Grilled Halloumi Cheese; and Chicken Fatteh – all served on pure bronze tableware handmade in India. Perfect for group dinners with friends and family, dishes are designed to be shared in the communal spirit of Levantine cuisine. You should also look out for the Lebanese French Toast with Brioche dessert, which is inspired by the popular Hong Kong-style breakfast food. Remember to take a sip from Rue du Liban's wine selection, which features labels from Lebanon, one of the oldest wine-producing areas in the world.
Rue du Liban, Shop A, G/F, Hillwood Court, 22-26 Hillwood Road, Tsim Sha Tsui, Hong Kong, p. 2310 2922
Plaisance by Mauro Colagreco
Spanning three floors, the groundbreaking culinary project, Plaisance by Mauro Colagreco, is setting out to redefine dining experiences in Hong Kong. Featuring distinct atmospheres on each floor, the design is inspired by the many layers of the ocean. The first floor will be Plaisance by Mauro Colagreco, where guests can enjoy fine dining with seasonal seafood while being immersed in a marine universe. P Lounge by Plaisance occupies the second floor, where business lunches and afternoon tea can be enjoyed casually, along with signature drinks from the bar in an environment modelled after rays in the mid-ocean. Guests can also descend into the deep ocean when heading to the basement, where an exclusive members-only club can be found. Select members will be able to experience an intimate whiskey and private dining experience in a striking, dark blue environment.
Plaisance by Mauro Colagreco, 1 Duddell Street, Central, Hong Kong
Casa Cucina relocates to Causeway Bay
After two years in Sai Ying Pun, local favourite, Casa Cucina, is moving to a new home in Causeway Bay. With the essence of the cosy eatery remaining intact, colourful Italian cuisine will continue to be the star of the menu. You can expect the same celebration of Italian culinary traditions as well as new surprises, such as the Scallop Carpaccio, Cassa Carbonara Pappardelle, and more. Additionally, Casa Cucina is giving diners a new layer of indulgence with its afternoon teas, featuring freshly baked pastries and a large selection of coffee. Stop by the Venetian-inspired cicchetti bar's new home base for a vibrant dining experience!
Stay tuned for Casa Cucina's new location in Causeway Bay.
Flat Iron Steak pop-up
For a limited time only until the end of 2023, Flat Iron Steak will have pop-ups at Macelle's space in Soho and Steak King's space in Tseung Kwan O. This value-driven, casual steak spot highlights the underrated oyster blade cuts of beef. Flat Iron Steak prepares this unique cut expertly, using seam butchery to present high-quality, Halal-certified steaks without the steep price tag. For its budget-friendly lunch, you can dig into a 7oz Black Angus Flat Iron Steak or a M9 Wagyu Flat Iron Steak, served with fries or salad. The Flat Iron Steak dinner, on the other hand, gives the 12oz Black Angus Hanger Steak or 1.2kg Wagyu Tomahawk Steak. Craving a classic American experience? Go for the Lobster Mac N Cheese as a side dish, plus the indulgent New York Cheesecake to wrap up your meal.
Flat Iron Steak – Soho, LG Sharma Soho, 9-11 Staunton Street, Central, Hong Kong
Flat Iron Steak – Tseung Kwan O, Shop G23A ,G/F, Monterey, 23 Tong Chun Street, Tseung Kwan O, Hong Kong
New restaurants in Hong Kong 2023 – October edition
Yuan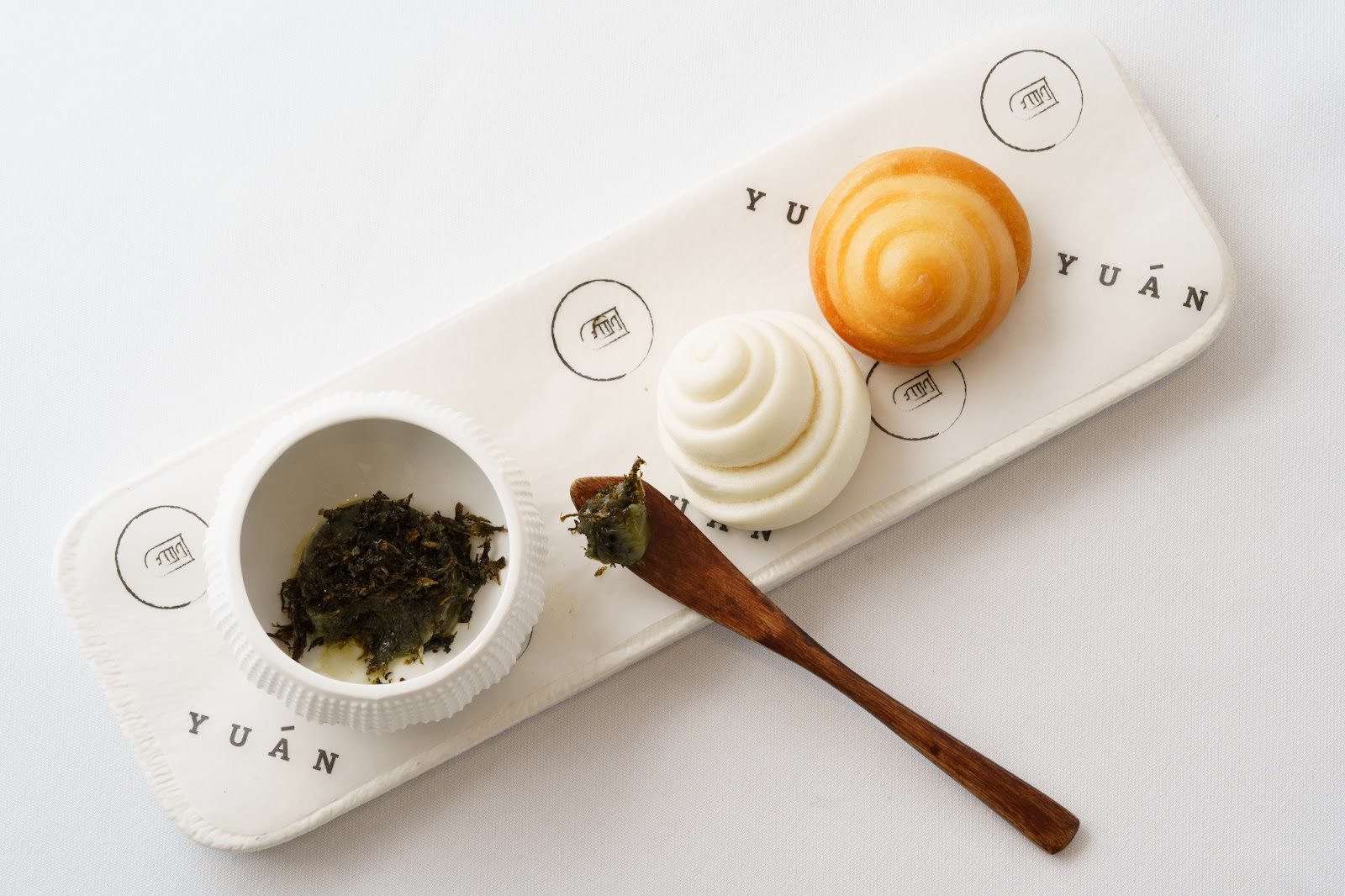 If you're searching for an elevated vegetarian dining experience in the heart of Hong Kong, look no further than Yuan. Led by culinary duo Chef Ronald Shao and Chef Law Chak Kei, this restaurant pushes the boundaries of traditional vegetarian cuisine, weaving together Western finesse and Chinese culinary traditions. What's more, they've managed to craft an allium-free menu (yep, that's no onion, garlic, or any of their relatives), making it a dream come true for those following a Jain diet.
Stepping into Yuan is like entering a zen-like sanctuary, where each dish tells a story of nature's bounty and the harmony of the seasons. The chefs have designed an unforgettable 12-course tasting menu that truly encapsulates their philosophy. Every dish is a little adventure in itself – from the delightful green juice shot to the dried ginger and ice plant canapé, right through to the crystal dumpling, which is a clever reinvention of Sichuan's chilli oil wonton. And let's not forget about the desserts – the lychee dessert and the 9 Sweet Grid are practically works of art! The olive vegetable and Chinese bun was a standout for us – unwrapping the bun and dipping it into the luscious olive vegetable was a quintessential melt-in-your-mouth moment.
Yuan, Shop 2, G/F, Chinachem Hollywood Centre, 1-13 Hollywood Road, Central, Hong Kong, p. 2728 7278
Anju
A bold new iteration of Korean cuisine is the essence of the inventive, contemporary menu at Anju. Nestled in Civic Square within Elements Mall, the modern, neon-soaked interior is the perfect environment for after-work drinks or celebrations. With a drinks menu full of refreshing soju cocktails and makgeolli, guests can enjoy a neighbourhood Korean bar vibe with amazing food. Reimagining authentic dishes with different seasonal ingredients and cooking techniques, Korean comfort food is given a whole new layer.
The Bulgogi Slider wonderfully showcased Anju's style of taking signature Korean dishes and giving them a modern twist. The finesse of leaning on classic techniques and presentation was seen with the Samgyeopsal Gui, where the excellently cooked pork belly was enjoyed traditionally with Ssamjang Sauce and lettuce. However, one of the biggest stars was the Yangnyeom Chicken. While our stomachs were already filling up by the time the heaving plate was presented, the generous amount of chicken provided was appreciated. The Yangnyeom Chicken, with its tangy sauce and fall-off-the-bone tender meat, will certainly satisfy you and probably provide leftovers to take home. To finish, the Affogato dessert was another appreciation of Anju's innovative Korean spirit. Think ice cream topped with espresso and a choice between soju and makgeolli, resulting in a delectable East-meets-West moment.
Anju, Shop R004, Civic Square, Elements, Kowloon Station, 1 Austin Road West, Tsim Sha Tsui, Hong Kong, p. 2196 8733
El Taquero
A little slice of Mexico is coming to Wan Chai! Paying homage to taqueros eateries in Mexico City, El Taquero's vibrant, easy-going setting creates the ideal casual dining destination. Traditional Mexican cooking techniques are used to showcase regional dishes like the signature Tacos Al Pastor. With corn tortillas and salsas made in-house every day, authentic Mexican flavours can be found in every bite.
The wide taco selection has everything from Chapulines (Mexican grasshoppers) to Lengua (slow-poached ox tongue). Tamales, Shrimp Aguachile Tostadas, and Short Rib Mixiote are also on the menu along with classic Churros for dessert. Additionally, Margarita lovers can rejoice because El Taquero features a standalone cocktail bar that serves up an extensive collection of tequilas and mezcals. Sip on a Hibiscus Margarita or a Bell Pepper Margarita to complete your jaunt down to Mexico!
El Taquero, Shops B-F, G/F, Yan King Court, 119 Queen's Road East, Wan Chai, Hong Kong, p. 2811 1998
Teppanyaki Mihara Goten
Experience the rich heritage of Kappo cuisine and the spectacle of teppanyaki at the newest brainchild of Chef Terufumi Mihara. Tradition meets modern flair with Chef Mihara's vision of elevating the dining experience and bringing Kappo cuisine onto the teppan. Flavours from French, Italian, and Chinese cuisines can be found here – setting the restaurant apart in the teppanyaki world. Dishes like the Grilled King Crab Crepe, Grilled Rockfish with Clam Butter Sauce, and A5 Kumamoto Wagyu Beef Tenderloin will take you on a journey of Chef Mihara's expertise, passion, and vision. Enjoy an eclectic teppanyaki experience like no other with the sizzling showcase.
Teppanyaki Mihara Goten, 3/F, Cubus, 1 Hoi Ping Road, Causeway Bay, Hong Kong, p. 5394 3689
Melody – House of Food & Music
A new dining, drinking, and entertainment destination like no other is coming to Sai Ying Pun. The multi-sensory space consists of five rooms: the Kitchen, Dining Room, Music Room, Bar Lounge, and Garden Room. Guests are encouraged to flow through the spaces by feeling the energy of the environment, all the while enjoying meals at the Dining Room and Kitchen, or small plates in the Bar Lounge and Garden Room.
The menu highlights wood-fired flavours with dishes like Ibérico Pluma Skewers, Alsace Bacon Croquettes, and Roasted Eggplant Escabeche. The beverage program will keep you satisfied with a curated wine list, seasonal cocktails, and bespoke orders. In the unique, fully soundproof Music Room, some of the world's finest speakers will provide the sounds of Cantopop, Cambodian Jazz, Electronic, and more. Melody presents a unique entertainment experience that is rare to find in Asia, and is sure to become a hotspot for Hong Kong audiophiles.
Melody – House of Food & Music, 100 Third Street, Sai Ying Pun, Hong Kong
Gu Liang Cai
Central Market's first Chiuchow restaurant has arrived! Gu Liang Cai, the fast-casual daa laang-style eatery, seeks to bring an innovative touch to the old-school traditions of Chiuchow cuisine. Marinated delicacies are reimagined with Western techniques to provide new takes on classic dishes. The Goose Platter, Pork Platter, and Big Eye Fish will present a creative twist on favourite Chiuchow flavours.
Gu Liang Cai offers affordable takes on everything from snacks and congee to soups and side dishes. Expertly made homemade dipping sauces complement the main dishes to bring out the essence of Chiuchow cuisine. Be prepared to go back in Hong Kong's history with the vintage tableware, neon signage, old movie posters, and more.
Gu Liang Cai, Shop 124-125, 1/F, Central Market, 93 Queen's Road Central, Central, Hong Kong, p. 2117 1919
Be My Goose
Embark on an ocean voyage at this unique boat-shaped restaurant. With a blend of traditional and modern ideas on the flavours of Chiuchow cuisine, guests will board a Chiuchow ship, journey through a local village, and savour delicious food. Be My Goose uses a special breed of goose native to Chiuchow when crafting signature dishes like the Soyed Goose Platter. The goose delicacies are marinated in a special secret marinate recipe to create a fresh and fragrant dish. Classic "Daa Laang" dishes like Poached Crab and Poached Mullet are also available to showcase the breadth of flavours and techniques. The chefs have modernised and refreshed the taste and presentation of traditional dishes to introduce a new appreciation for classic Chiuchow cuisine.
Be My Goose, Shop 1035, L1, Yoho Mall, Yuen Long, Hong Kong, p. 3596 3078
Kanesaka
Renowned Japanese Chef Shinji Kanesaka brings an authentic Edomae sushi dining experience to Hong Kong. Headed by Chef Seiji Taniguchi, expert Edomae sushi craftsmanship and an unwavering commitment to quality are on display in this intimate culinary experience. A traditional omakase dining journey lets sushi take the spotlight with the freshest ingredients from safe and reputable Japanese suppliers. An impressive selection of wine and sake is also available to complement the fish with special labels for unique flavours. Watch sushi masters at work when you dine at Kanesaka and come away with a deeper appreciation of the art of sushi.
Kanesaka, 5/F, CCB Tower, 3 Connaught Road Central, Central, Hong Kong, p. 2117 1175
Chôm Chôm reopens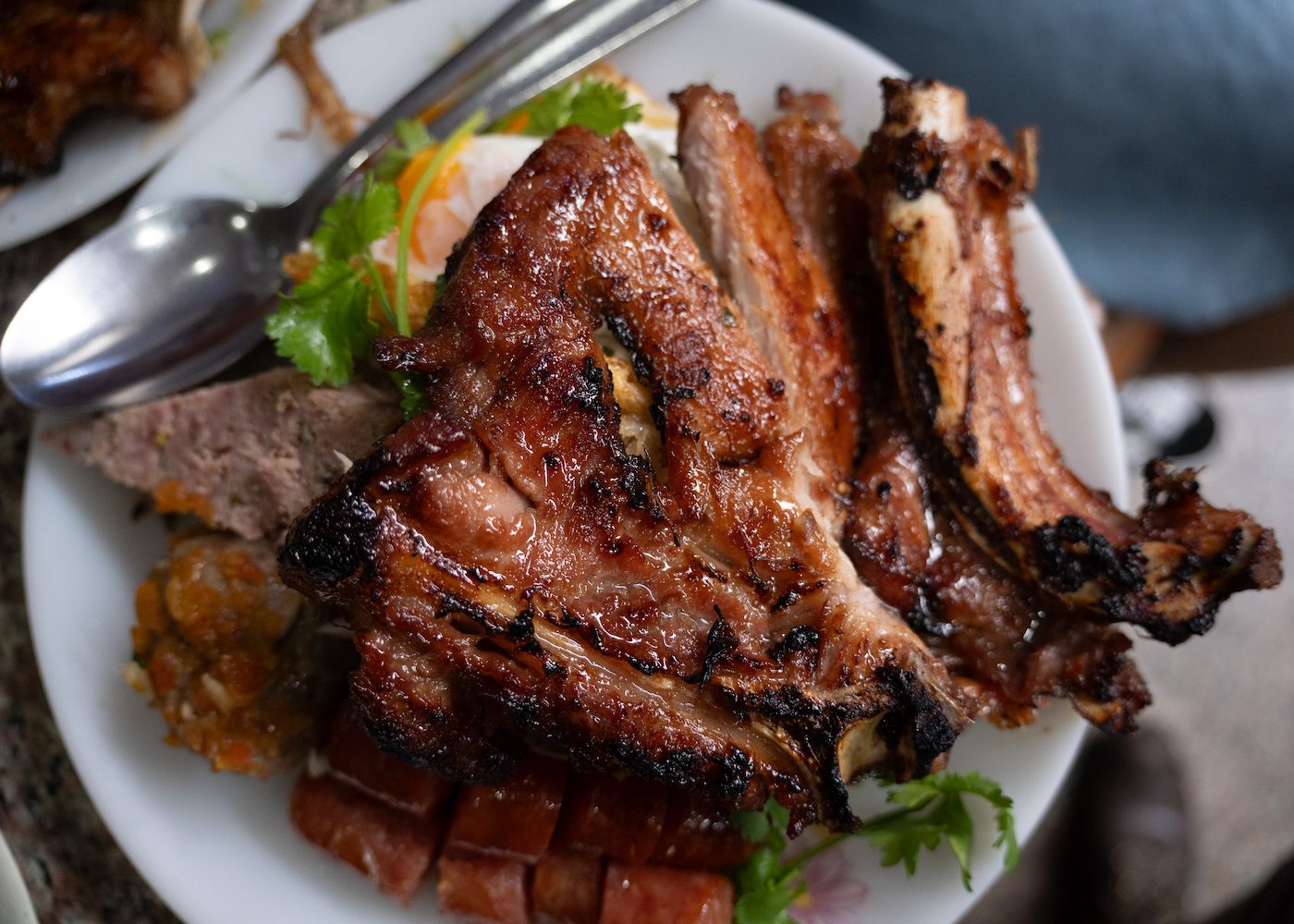 Soho mainstay Chôm Chôm returns to the neighbourhood with a refreshed spirit. The Vietnamese street food-inspired dishes along with fresh bia hoi-style beers and cocktails are back to nourish the lively crowds. After a rejuvenating month-long trip across Vietnam, the team brings the energy of late-night Vietnam to Hong Kong with new dishes and old standbys. Come back to enjoy appetising bites and flavourful drinks – and get a whole new taste of Vietnam all from an energetic Soho street corner.
Chôm Chôm, 58 Peel Street, Central, Hong Kong, p. 2810 0850
New restaurants in Hong Kong 2023 – September edition
Chapter
From early mornings to late evenings, gastronomic destination Chapter will have all your mealtimes covered with its refined yet accessible European cuisine. Visit the Bakery Counter from 7:30am for freshly baked pastries, artisanal sandwiches, and salads. Or, get a hearty Grilled Halibut Risotto from the biweekly rotating lunch menu, then stop by after 2:30pm for teas and treats as a midday pick-me-up. By nightfall, sip some cocktails at the Bar Corner before retreating to the Dining Hall for dinner. Three-course sets with mains including Grilled Canadian Natural Pork Tomahawk and Squid Ink Risotto are sure to fill you up. Bonus: coming by on a weekend? Stop by for brunch to chow down on Black Truffle Salami Benedict and Steamed Mussels with Chardonnay.
Chapter, Shop 1081, 1/F, ifc mall, 8 Finance Street, Central, Hong Kong, p. 2982 1883
Yamamotoya
Century-old Japanese udon restaurant Yamamotoya has opened its first overseas location at The Wai in Hong Kong. Chef Aoki Kosuke is here to dole out handcrafted udon made fresh daily. Delight in authentic Japanese flavours in the Oyako Nikomi Udon with tender chicken and eggs, or indulge in umami-rich seafood with the Shrimp Tempura Nikomi Udon. Based on your preference, you can choose between a Miso, Curry, and Soy soup base to complement the chewy udon noodles. With ingredients and even cooking utensils imported from Japan, Yamamotoya offers a genuine taste of Nagoya, right on your doorstep.
Yamamotoya, Shop 527, 5/F, The Wai, 18 Che Kung Miu Road, Tai Wai, Hong Kong, p. 2297 2070
Alice Pizza
The celebrated Italian pizza chain Alice Pizza is bringing its rectangular, pan-baked recipe to Hong Kong with its first franchise in Asia. Touted as one of the best in Rome with over 200 locations in Italy and beyond, Alice Pizza's award-winning dough recipe isn't one you'll want to miss! This Roman teglia (pan) pizza is freshly baked in an Italian-made oven and sold by weight. Over two dozen toppings are available, with vegetarian and vegan options for the light and crispy pizza. With a prime location in Wan Chai, this artisanal pizza makes a perfect snack, light lunch, or casual dinner – and don't forget to take a pic of the restaurant's Instagrammable interior while you're there!
Alice Pizza, G/F, 92 Queen's Road East, Wan Chai, Hong Kong
Bengal Brothers reopens
Local favourite Bengal Brothers has been reimagined and reopened in Wan Chai as a boozy canteen, serving up affordable regional Indian street food. Paying homage to the roadside stalls, canteens, and coffee houses found in India, Bengal Brothers offers a variety of chaats, beer bites, curries, roasts, and sweets. At accessible prices, you'll be able to sample high-quality fare like Prince's Papri Chaat, Jackfruit Dum Biryani, and Parsi Keema Pav. Of course, Bengal Brothers' famous Kathi Rolls will remain on the menu, with fillings like Chicken Tikka and Lamb Seekh Kebab. To pair with your meal, sip on a Sugarcane Smash, Pallonji's Fizz, or one of the refreshing tropical cocktails from the new beverage programme and enjoy a taste of India.
Bengal Brothers, Shop D, G/F, Man Hee Mansion, 6 Johnston Road, Wan Chai, Hong Kong, p. 9245 8774
Bistro La Baie
Discover traditional and modern French dishes on the Tseung Kwan O Promenade at Bistro La Baie. This casual yet refined bistro delivers quintessential French flavours with the freshest produce and a menu that pays tribute to the culinary traditions of the country. The Foie Gras Terrine and Roast Bone Marrow with Escargot are great items to whet your appetite, whereas French Onion Soup, Steak Frites, and "La Baie" Bouillabaisse are fine showcases of Bistro La Baie's blend of French cooking techniques and contemporary innovation. To round off the meal on a sweet note, leave room for the Citrus Crème Brulée Tart, a reinvented Catalan classic.
Bistro La Baie, Shop G02, G/F, Monterey, 23 Tong Chun Street, Tseung Kwan O, Hong Kong, p. 2360 0801
Rozan
Previously only open to VIP members, the exclusive eight-seater Japanese restaurant Rozan is now open to the public. This intimate kappo-style restaurant highlights the diverse and elegant traditions of Japanese cuisine. Sitting at the counter, diners will have a front-row seat to witness Head Chef Takashi Hasegawa's knife skills and culinary prowess. A master of Japanese cuisine with almost two decades of experience, Chef Hasegawa's talent and passion is infused into Rozan's culinary offerings. With fresh ingredients flown in daily, everything from sashimi to grilled dishes are prepared with the utmost attention to detail. Dining at Rozan is a one-of-a-kind opportunity to embark on a gastronomical adventure guided by a master chef!
Rozan, G/F, 18 Wood Road, Wan Chai, Hong Kong, p. 5599 8132
Penna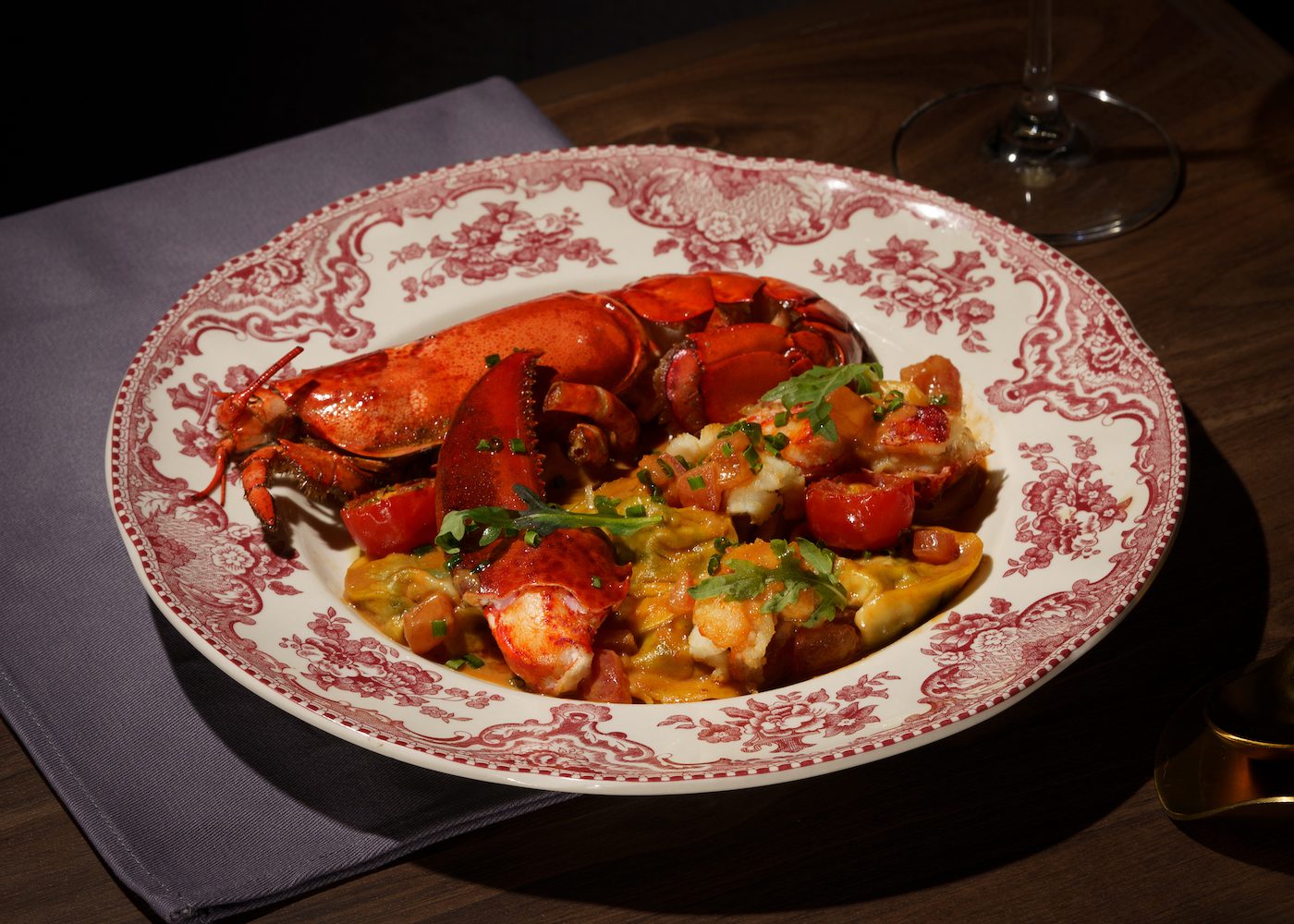 Go on a foodie escapade to Southern Italy with the homestyle Italian cuisine at Penna. The latest project by local celebrity chef Ken Lau, Penna's menu goes back to basics with time-honoured family recipes that've been passed down through the generations. Designed to be shared, items like Confit Duck Leg Risotto with Beetroot and Gorgonzola Cheese; Lobster Ricotta Cheese Ravioli; and Deep Fried Beef Tripe represent Italian comfort food with a modern twist. If you want to sample Penna's home-cooked dishes during lunch, the set menu offers excellent value for money, with its two-course or three-course option. Try the Burrata Cheese Salad, Pacific Red Prawns and Scallops Fettuccine, and Grilled U.S. Prime Sirloin.
Penna, Shop 314, 3/F, Cityplaza, 18 Taikoo Shing Road, Tai Koo, Hong Kong, p. 2886 3378
Fisholic opens in Causeway Bay
Bib Gourmand Michelin restaurant Fisholic is bringing its innovative fishy fare to Causeway Bay. Unique creations like the Fish AS Chips, Fishotto, and Fish-chos will be available at the buzzing Hysan Place location. In celebration of this new branch, Fisholic has unveiled a range of new dishes that includes My Noodle My Choice – a cart noodle concept. Moreover, Hong Kong bespoke gelato caterer Teemtonefai has collaborated with the restaurant to present the Fisholic Blue Vanilla Ice Cream. Sample fish in all its glory at Fisholic!
Fisholic (Causeway Bay), Shop 1102, Kitchen Eleven, 11/F, Hysan Place, 500 Hennessy Road, Causeway Bay, Hong Kong, p. 6383 2683
New restaurants in Hong Kong 2023 – August edition
Aera
Specialising in New Nordic cuisine, Aera is a contemporary restaurant in Wan Chai led by Chef Chevalier Yau and a group of young, talented chefs from Hong Kong. The team creates innovative dishes by elevating locally sourced ingredients through traditional Nordic culinary techniques such as pickling, smoking, and fermenting. Our experience of Aera's ten-course dinner tasting menu was off to a great start with the amuse-bouche, our favourite among the trio being the "Mussel, Panna, Caviar" – a savoury and umami-rich panna cotta made with fresh and pickled mussels, onion, shiso oil, and roe. This was followed by the starter, "Spring Onion, Egg, Corn" – a hearty mixture of soft-boiled egg yolk, Japanese scallops, and spring onion foam – another standout in terms of flavour despite its relatively unassuming appearance.
We also loved the chicken dishes on the menu, which included the "Pattes, Malt, Lemon" and the "Chicken, Sansai, Dashi". Using locally sourced three yellow chicken, the meat was tender, juicy, and well-seasoned. The quality of the meal sustained through to the end, with the palate cleanser being a refreshing passion fruit sorbet, drizzled with lime leaf oil and submerged in tangy, mango-infused kombucha. Finally, we had the "Grapes, Bay Leaf, Olive Oil" – the ultimate sweet-and-savoury dessert, featuring grape mousse, olive oil ice cream, honey bayleaf tuile and, at the bottom, palm sugar crumble that reminded us of a certain star-shaped cereal from our childhood (a welcomed memory!).
Aera, G/F, 6 Stewart Road, Wan Chai, Hong Kong, p. 2389 9901
Maggie Choo's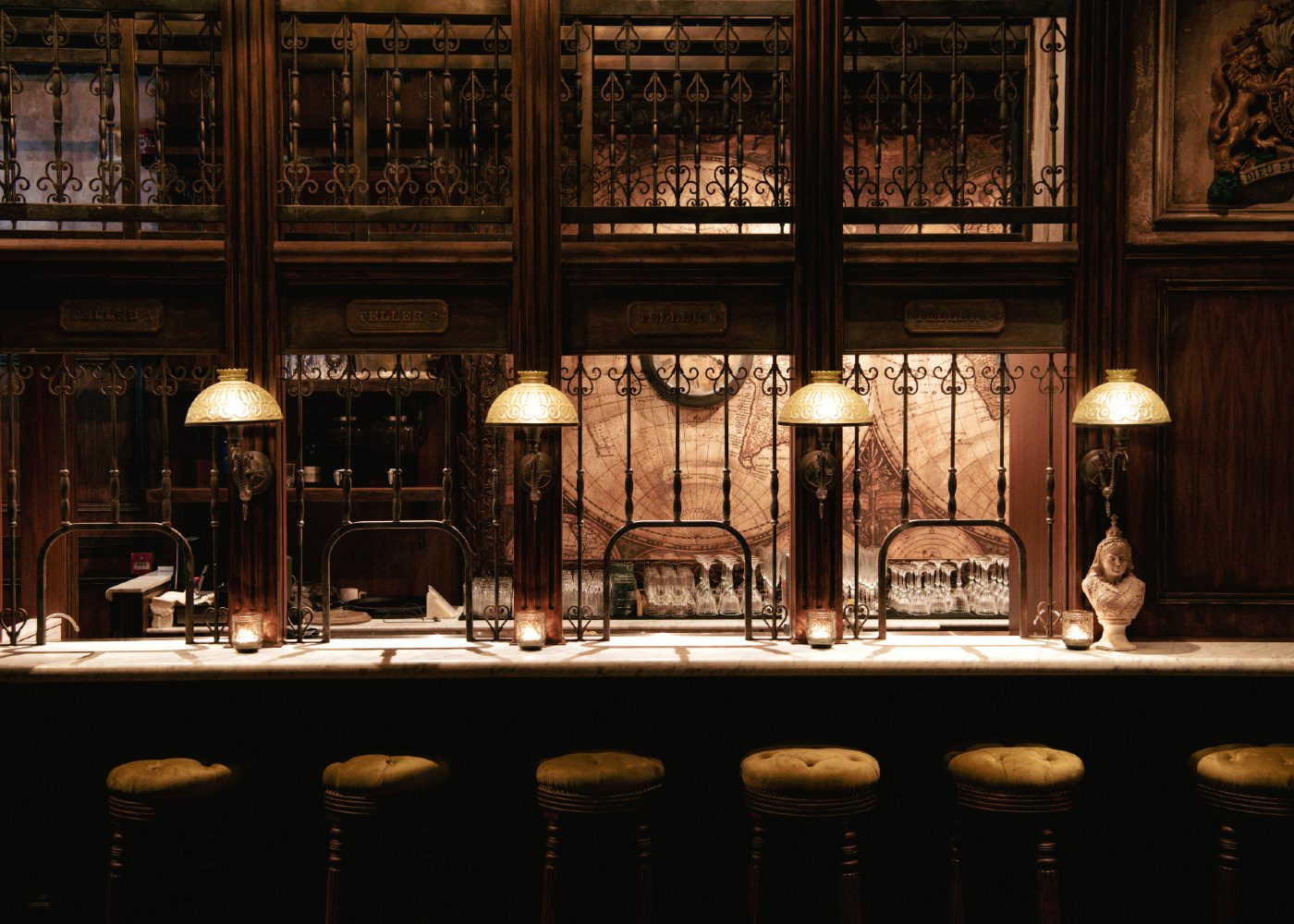 Have you spotted the charming and mysterious antique shop that's popped up on Hollywood Road? With the press of a button, you'll be whisked away to the olden days of the Far East at Maggie Choo's. Enigmatic and glamorous, this new cocktail bar in Hong Kong has been the talk of the town for being a speakeasy, cabaret, and late-night soiree – all in one. Designed by Ashley Sutton, the mastermind behind The Iron Fairies, The Mixing Room, and Dragonfly, Maggie Choo's has got us swooning over its Chinoiserie-inspired interior and gorgeous vintage decor: from intricate wood and metalwork in every corner, to the grand piano and spiral staircases, to the giant, antique-style bank vault door.
To complete the experience at Maggie Choo's, be sure to sample the cocktail programme inspired by classic elixirs. We're a fan of the dangerously easy-drinking Delusion, a concoction of thyme-infused Pisco, pineapple juice, and a touch of citrus. Another refreshing drink on the menu is Driven by her Dreams, which is made with jalapeno-infused tequila, aperol, cilantro, grapefruit juice, and honey. Chow down on comfort bar snacks, too, as you enjoy the live entertainment by dancers, plus jazz and blues musicians.
Maggie Choo's, G/F, Shop 1, 1-13 Hollywood Road, Central, Hong Kong, p. 6250 6000
The Square
There's a new hotspot in Hong Kong's backyard! The Square, a continental cafe and restaurant, is inviting you and your furry friends to Sai Kung for some great food and even better views. The two-storey restaurant embraces the laid-back spirit of the neighbourhood, with a menu that blends the continental with the Asian. Try the signature Chicken and Waffles, which features chicken that's been infused in a local bean curd marination. Also on the menu is the Slow-Cooked Crispy Pork, a nod to our local dining traditions. Above all, we like how The Square prioritises using fresh, local, and sustainable produce in their dishes and creates a relaxed atmosphere for its guests.
The Square, G/F, 22 Wan King Path, Sai Kung, Hong Kong, p. 9193 6036
AFK
In a rush but still want something healthy and delicious? AFK, the new grab-and-go deli, is here to revolutionise the way you view food. Standing for "Away from Keyboard," AFK encourages urbanites to take a break from work and discover how creative healthy food can be. Rolls like the Pastrami Roll, Smoked Salmon Roll, and The Crab Roll are inspired by international cuisines and expertly crafted using fresh ingredients. For something more filling, boxes like the 30-Hour Sous Vide Brisket Box and Shredded Chicken Box are perfect for a substantial meal on the go. At AFK, healthy food is delicious, inventive, and flavourful – and proves that convenience doesn't have to forgo health!
AFK, Shop HOK 66, Hong Kong MTR Station, Central, Hong Kong
Aroma Wine Bistro
Bring a little sophistication into your life with Aroma Wine Bistro, a Nordic-style dining destination in Causeway Bay. Enjoy dishes like Black Truffle Handmade Chitarra Pasta and Wagyu Zabuton M8 Steak as you embark on a wine journey. With over 200 labels in the house, Aroma Wine Bistro offers an extensive range of wine to present a concept that's chic yet still affordable. The bi-weekly changing Wine Flight is a great starting point for wine enthusiasts, with three glasses of rare and wonderful wines to sample. Wanna add some fun to your experience? Seasoned wine drinkers can try the "Sommelier's Secret" and win a free glass of wine by correctly guessing what it is. Whether you're up for a challenge or just down to have a chill night out, Aroma Wine Bistro has you covered.
Aroma Wine Bistro, Shop 206-210, Lee Garden 3, 1 Sunning Road, Causeway Bay, Hong Kong, p. 9591 6838
Shake Shack opens in Metroplaza
Looking for a burger joint in Hong Kong that accommodates your four-legged pals? Head over to Shake Shack's newest location at Metroplaza, which houses a pet-friendly al fresco dining area. This location is truly celebrating the bond between customers and their pets, with a whimsical mural featuring canines and felines painted by Reana Bachiller. Additionally, you can dig into the limited-edition BBQ menu until October and enjoy a special BBQ sauce. You can expect the same addictive burgers and shakes here – but, this time, with pets in tow!
Shake Shack (Metroplaza), Shop 488-490, Level 4, Metroplaza, Kwai Fong, Hong Kong, p. 2605 0388
Chatterbox Café opens in The Wai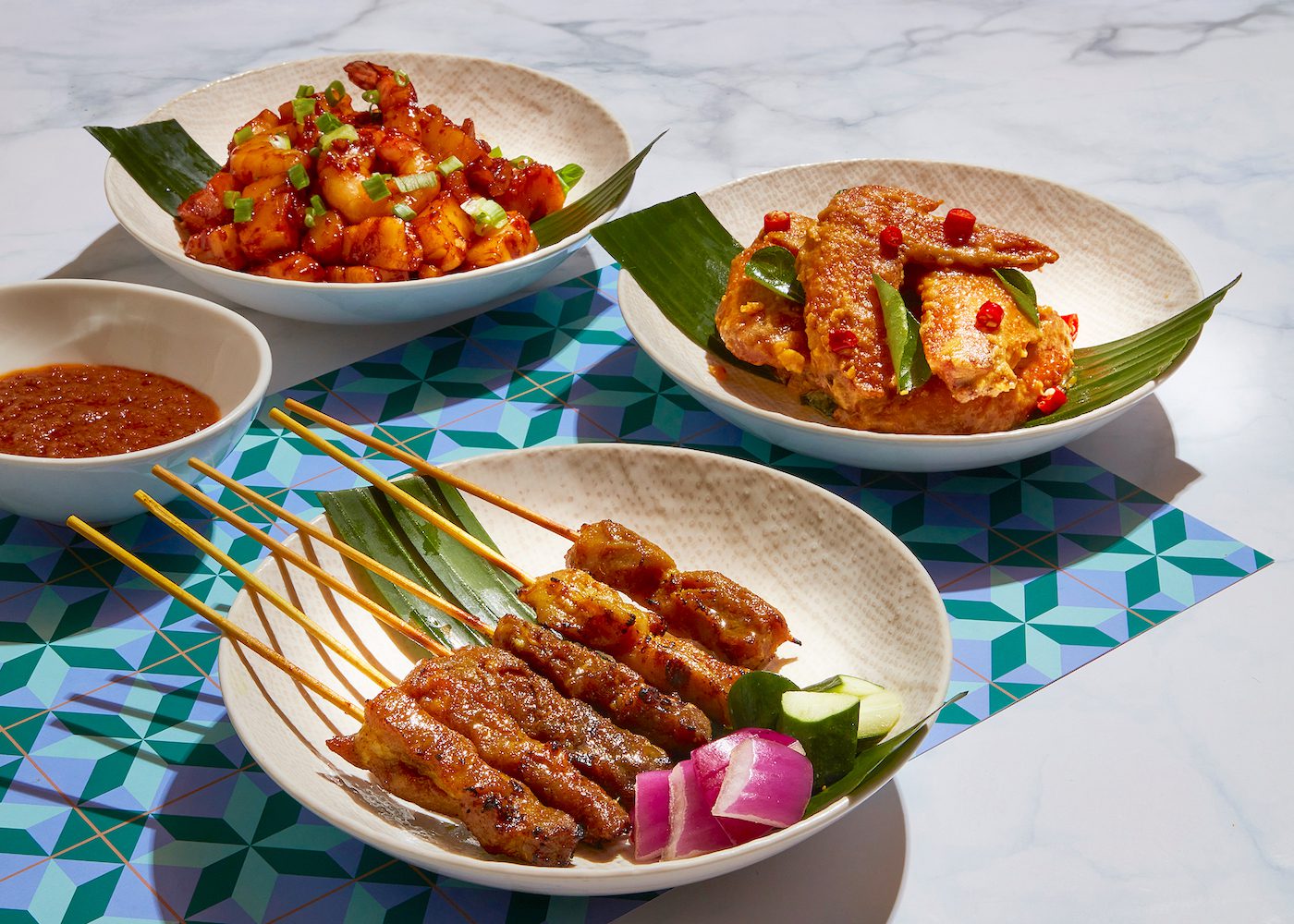 Renowned Singapore restaurant Chatterbox Café is continuing its spread in Hong Kong with the opening of a new branch. Located in the buzzy new mall The Wai, Executive Chef Liew Tian Heong has flown in especially to introduce the summer menu: Chatterbox Summer Trinity Feast – Sea, Land, Home. For this menu, two exclusive dishes, Stir Fried Ocean Prawns with Crispy Oatmeal and Singapore Assam Sea Bass, are being launched for the first time outside of Singapore. The interior incorporates Singaporean art into the space to create a sleek and comfortable environment. You can enjoy the new menu here along with the summer series of signature drinks.
Chatterbox Café (The Wai), Shop 304, 3/F, The Wai, 18 Che Kung Miu Road, Tai Wai, Hong Kong
Brick Lane opens in The Wai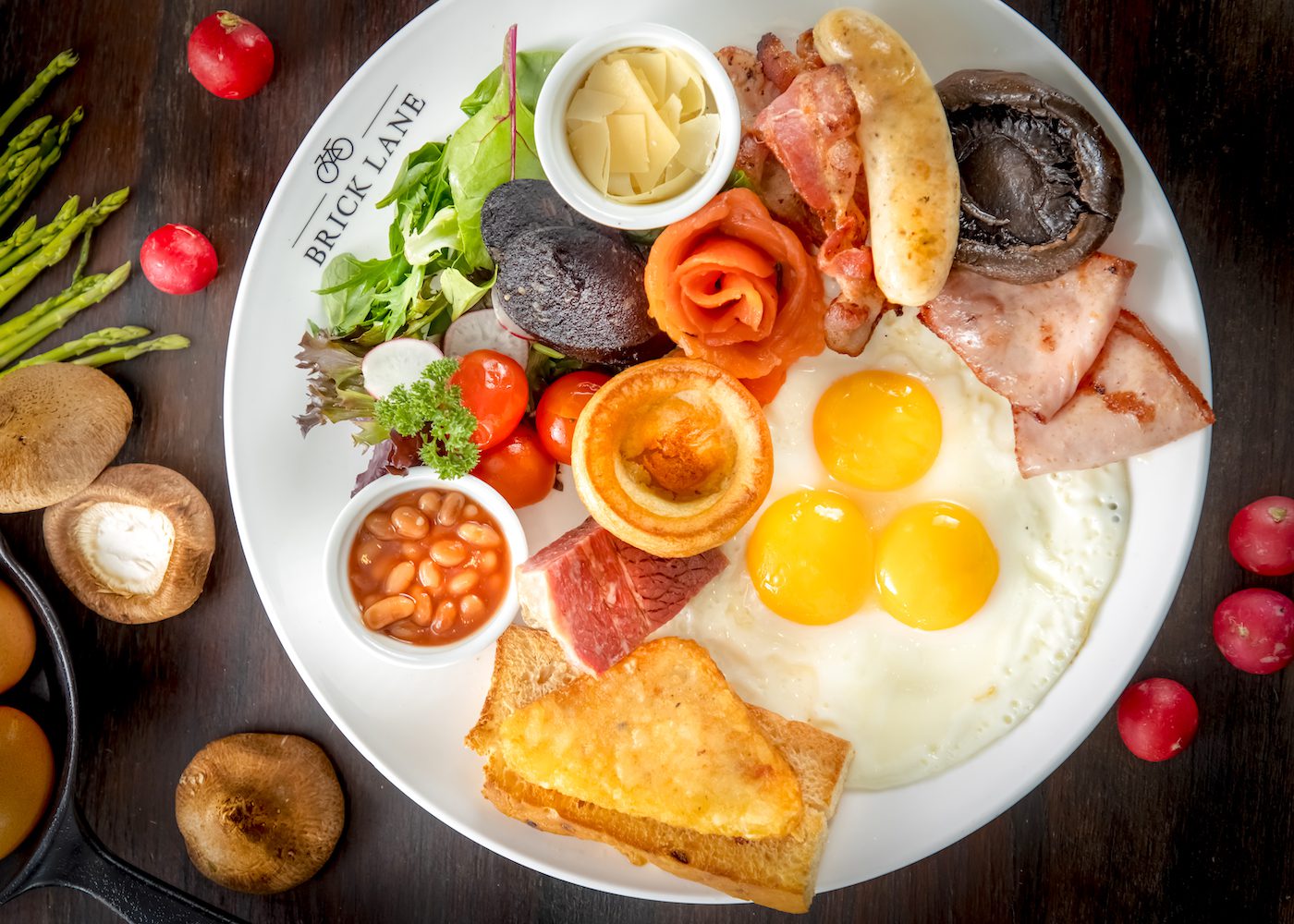 Joining the roster of new restaurants at the hyped new The Wai is Brick Lane. Modern British pub food will transport you to East London's Brick Lane with the wonderful array of traditional British gastronomy. You can try fresh new items on the menu like the all-day British Regional Breakfasts, variations of Eggs Benedict, and Roman-style Pizzas. The space converges the essence of Tai Wai with the spirit of East London to create a chic, chill area to dine and relax in. What's more, at the exclusive retail corner, you can grab your own Brick Lane merchandise to take home.
Brick Lane (The Wai), Shop 332, 3/F, The Wai, 18 Che Kung Miu Road, Tai Wai, Hong Kong, p. 2366 1338
New restaurants in Hong Kong 2023 – July edition
Intervals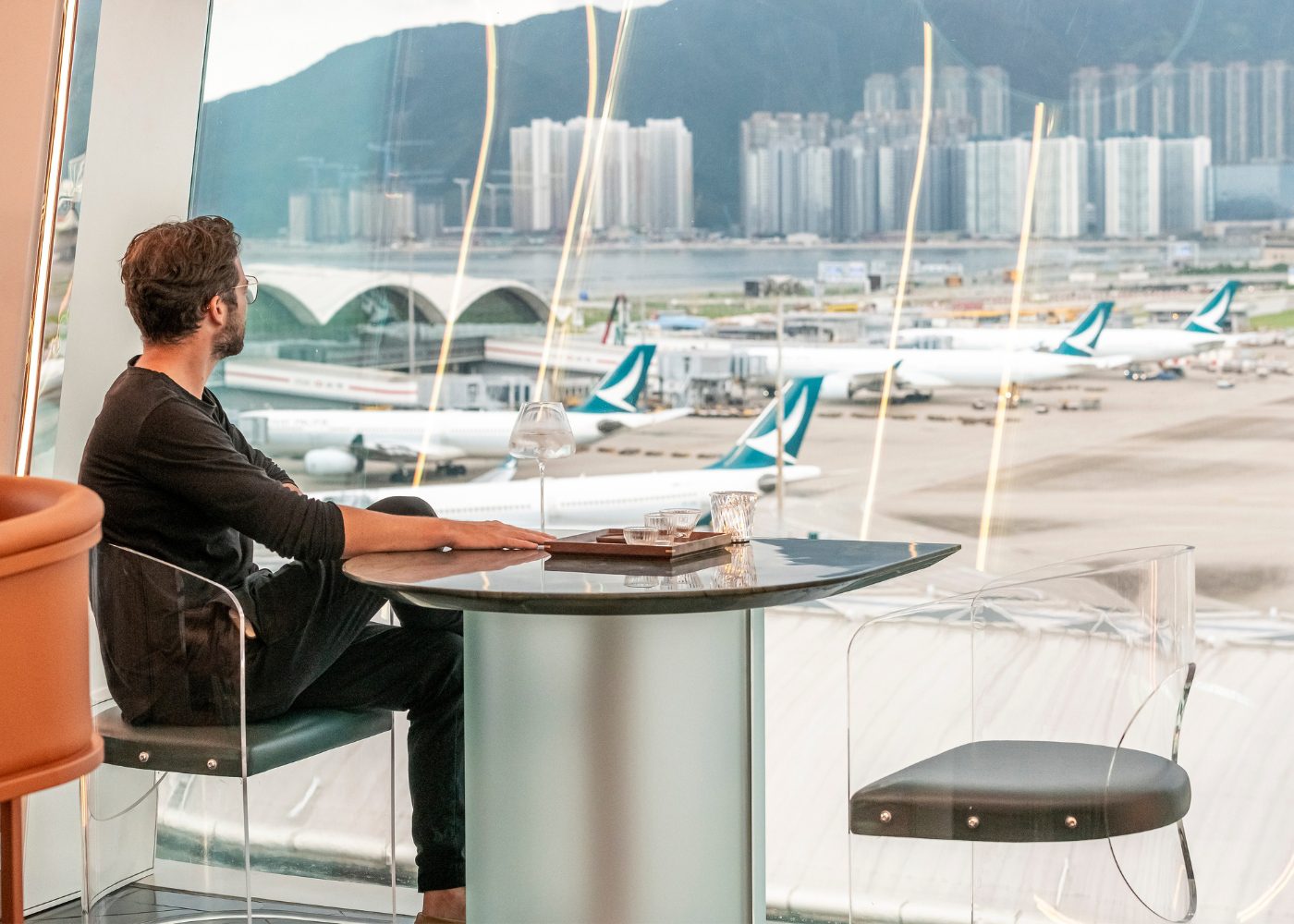 Do you run late to everything? Intervals, a snazzy bar on the Skybridge of Hong Kong International Airport, will make you want to check in extra early for your next flight, just to stop by for its one-of-a-kind dining concept. Developed by Mei Mei Song of Plaza Premium Group and Victoria Chow of The Woods, Intervals elevates the experience of all travellers by offering interactive and engaging gastronomic programmes. The drinks programme showcases a series of miniature sips – "flights of cocktails" – tailored to how much time guests have to spare. You can go for a quick, 15-minute pick-me-up session with two cocktails; relax with the 30-minute "flight" of four cocktails or mocktails; or sample the full spectrum of six cocktails with the 45-minute "flight". One of our favourites on the menu is the "Ripen" from the 30-minute programme, which is a fruity and easy-going drink made with pisco, apricot, jiu niang, and faux egg white. Feeling peckish? Take your pick between the pinchos from the roving trolley. Expect a unique take on the classic HK Prawn Toast with Sakura Shrimp and XO Mayo; and be sure to try The BAM – croffles served with the unbeatable combo of grilled banana, almond butter, maple syrup, and cinnamon.
Intervals, Unit 9SB206, Level 9, Sky Bridge, Hong Kong International Airport, Hong Kong, p. 6706 8075
1st & Beaudry
Led by Chef Esdras Ochoa, 1st & Beaudry is a new restaurant in Hong Kong that offers modern American cuisine. With culinary influences from Mexico, Korea, the Middle East, and other places around the world, the food at 1st & Beaudry celebrates the melting pot of cultures that make up Los Angeles' diverse food scene. Highlights on the menu include the Sunset Boulevard, a colourful, brunch-style salad; M.B Chowdah, a quintessential American clam chowder served in a house-made sourdough bread bowl; Farmer Sarkis, which features fresh mozzarella, roasted farm veggies, pistachio pesto, and sweet chipotle peach jam sandwiched between hearty seven-grain bread; and more. Wanna go extra hipster? Order the off-menu special – Smashed Burger – made with freshly ground beef, cheese, and pickles, on top of a housemade brioche bun, and served on classic In-N-Out trays.
1st & Beaudry, 7/F, The Arca, 43 Heung Yip Road, Wong Chuk Hang, Hong Kong
Posso
Bring your friends together and tuck into a Venetian-inspired feast at Posso. This modern cicchetti will foster a sense of camaraderie over shared plates of Italian-influenced flavours. To enjoy a true communal experience, the generous Tasting Sets for up to eight people would be perfect for you, as they feature a wide selection of food, all made from quality ingredients. The veggie-friendly Chickpea Panisse is sweet, savoury, and sour – all at once; and you can also try the handmade pastas here, such as the Agnolotti and Bigoli. Last but not least, enhance the dishes with Posso's wine pairings and the collection of timeless cocktails.
Posso, G/F, 12 Kau U Fong, Sheung Wan, Hong Kong, p. 9870 0898
The Savory Project
The masterminds behind COA (one of Asia's Best Bars and our faves in Hong Kong) have come together to present the brand new The Savory Project. Promising to deliver a unique cocktail experience, The Savory Project focuses on a niche concept: savoury flavours are highlighted by incorporating ingredients like meat, fungi, and brine. Expect flavourful, complex, and savoury drinks in the spotlight, but also attention on non-alcoholic offerings. Drinkers and non-drinkers alike can look forward to convening at the hexagonal bar and enjoying a tipple or two.
The Savory Project, 4 Staunton Street, Central, Hong Kong, p. 2318 1588
Soul Guide
Craving some street food, but can't deal with the heat outdoors? Enjoy traditional Hong Kong-style dishes in the comfort of Soul Guide! This new dai pai dong-themed eatery in Tsim Sha Tsui is decorated with retro neon lights and playful designs that pay homage to the 80s and 90s. The restaurant also has open-style stalls which put all kinds of ingredients on display for customers to choose from and order directly from the chefs. Alternatively, take your pick from the array of traditional dishes from the menu, which include Teochew-style braised items, grilled skewers, and more. Signatures include Typhoon Shelter-style Stir-fried Crab; Deep-fried Crispy Pork Knuckle; Crispy Beef Ribs; Chaozhou-style Marinated Mix Platter (which comprises goose slices, squid, offal, and other ingredients cooked in a special braising sauce); and Baked Fish Intestine with Egg (a classic delicacy from Shunde). For the office workers amongst you, head over to Soul Guide for your lunch break, as the specialty rice bowls and sets (which go from just $56) are certainly bang for your buck!
Soul Guide, 2/F, Tern Plaza, 5 Cameron Road, Tsim Sha Tsui, Hong Kong, p. 6382 3683
The Green Door
A New York-style speakeasy in the middle of a bustling wet market in Hong Kong – say what? Inspired by the co-owner's fascination with Alice in Wonderland, The Green Door will transport you to a magical realm with carefully crafted cocktails and artisanal food. Try the curated menu of cocktails that includes the Marie, a twist on a Bloody Mary; and the Pam, a highball cocktail. For those feeling peckish, complement your drinks with Prawn Cutlets, Sirloin Steak, or Fish Fries.
The Green Door, LG/F, Welley Building, 97 Wellington Street, Central, Hong Kong
Perla
With its huge in-house aquarium, you'd know that Perla is serious when it comes to the freshest catch! This seafood-oriented restaurant brings the Amalfi Coast and Southern Italy to Hong Kong, using the bounties of the sea and gently preparing them to allow their natural flavours to shine. In addition to the Yellowfin Tuna Tartare and Squid Crudité, you can also sample the Fritto Misto, a selection of deep-fried Mediterranean fish. Finish the meal off the Italian way by having a Sorrentina cream puff with homemade Amalfi limoncello and lemon zest.
Perla, Shop B1, 101/F, International Commerce Centre, 1 Austin Road West, Tsim Sha Tsui, Hong Kong, p. 3618 7880
Mengokoro Kunimoto
Good news for ramen lovers! The popular ramen bar, Mengokoro Kunimoto from Tokyo, has expanded to Hong Kong. The quality of the original Japanese restaurant will be maintained by importing ingredients from Japan and following the same tenets of the flagship. Mengokoro Kunimoto Hong Kong offers five signature ramen: Shoyu Ramen, Shio Ramen, Tsukemen, Maze Soba, and Noukou Ramen. Each contains a carefully crafted soup base and is created with the aim to eliminate food waste. With delicious noodles and aesthetics that hark back to the Tokyo location, Mengokoro Kunimoto Hong Kong is sure to become the new go-to spot for ramen fans.
Mengokoro Kunimoto, G/F, 12 Spring Garden Lane, Wan Chai, Hong Kong, p. 6608 8385
Curry Kingdom
Do you like your curry sweet or spicy? Whichever you fancy, Curry Kingdom will allow you to experience the bold flavours of all sorts of authentic Asian curries. Made with fresh ingredients and flavourful spices, a variety of curries are on the menu, with highlights including the fragrant Thai Curry, Singaporean Curry, and the Indian Curry. Additionally, Curry Kingdom offers an array of snacks and desserts. Get ready to be transported to the hawker stalls with the Acar Sour Melon, Vegetarian Meat Papadum, and Red Ben Mille-Feuille.
Curry Kingdom, Shop 703A, New Town Plaza Phase 1, 18 Shatin Centre Street, Sha Tin, Hong Kong, p. 2612 2261
Staunton's reopens in Soho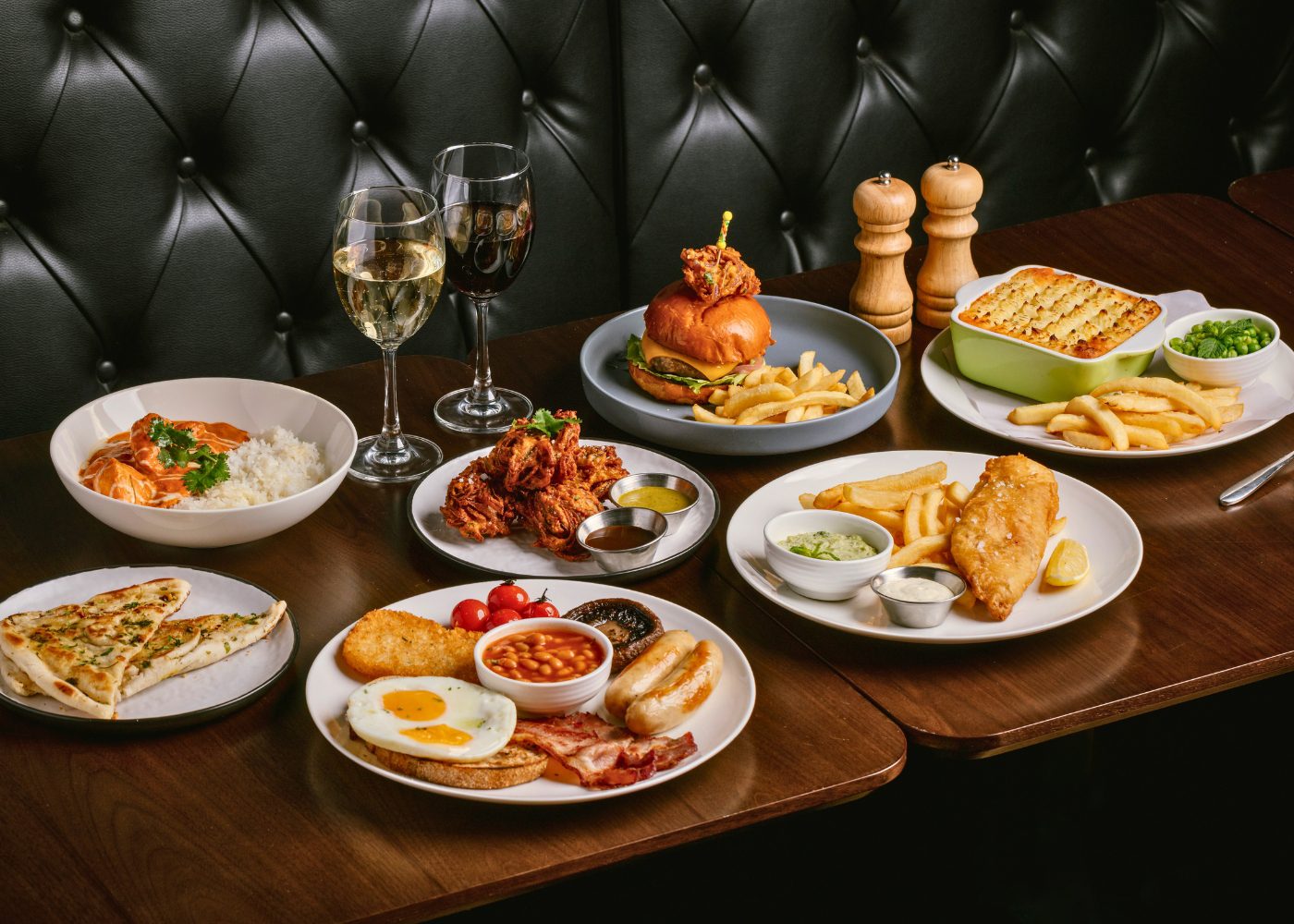 First opened in 1997, the iconic Staunton's has finally returned after its hiatus since 2021. Operating under new management, Staunton's offers light-hearted gastropub fare and classic UK pub grub. We recommend the Bangers & Mash (gotta love the creamy mashed potato), and the Chicken Tikka Butter Masala served with garlic naan. The Fish Fingers are also a great snack to go along with your pint (there are over 10 beers to choose from, BTW); or you can opt for one of the gourmet burgers if you're looking for something more filling. Finally, end your meal on a sweet note with the Sticky Toffee Pudding – our favourite!
Staunton's, 10-12 Staunton Street, G/F & 1/F, Soho, Hong Kong, p. 2739 3666
Supergiant reopens in Mira Moon
Southeast Asian social dining and Chinese mythology-inspired cocktails are back with the reopening of Supergiant. Enjoy a fusion of Asian flavours with highlights that include Kinilaw Tuna, Patrani Giant Seabass, and Angus Ox Cheek. Just as noteworthy is the cocktail menu, which is designed by mixologist extraordinaire Lorenzo Antinori. Five themed cocktails evoking the spirit of the Moon Goddess and Jade Rabbit are made with local ingredients and spirits. Love a good gin as much as we do? Opt for a G&T session set, with which you can sample some of Hong Kong's very best craft gins.
Supergiant, 3/F, Mira Moon Hotel, 388 Jaffe Road, Causeway Bay, Hong Kong, p. 2643 8875
New restaurants in Hong Kong 2023 – June edition
Sumac reopens with a new look and menu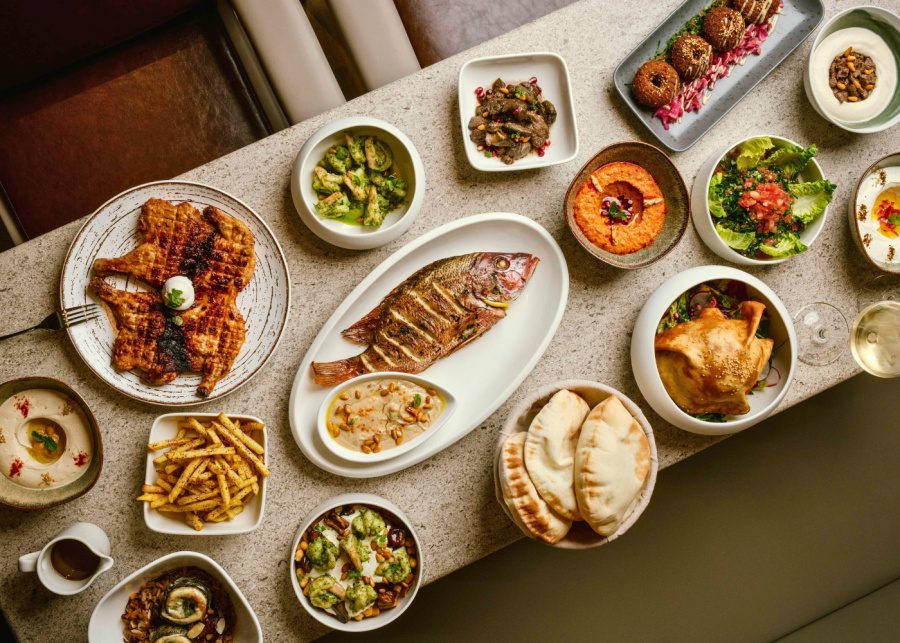 After revamping its interiors, menus, and wine list, Sumac has returned with its signature Lebanese dining experience. Within the elegant surroundings of neutral greys, burgundy upholstery, and arched detailing, enjoy a vast selection of traditional and contemporary mezza. Some of our favourite dishes include the Hummus, which is extraordinarily smooth due to the labour-intensive process of removing the skin of each chickpea by hand; Mouhamara – a combo of smoky roasted red pepper, walnut, smoked onion, chilli, pomegranate molasses, and other fragrant ingredients – which goes perfectly with warm pita; the signature Falafel, made using a secret recipe; and the Shrimp Provencal, which features juicily sauteed jumbo shrimp with garlic and cilantro. Among the grilled items, we'd recommend the Charcoal Mixed Grill, as it allows you to savour various kinds of perfectly chargrilled meats, including chicken breast, beef tenderloin, and lamb chops, which are served with toum. Be sure to complement your meal with Sumac's exclusive selection of Lebanese wines, or head next door to Sumac Lounge for a post-dinner Arak.
Sumac, 8-9 Glenealy, Central, Hong Kong, p. 2147 9191
The Praya
Marrying the old and new, The Praya at One-Eight-One Hotel is serving up redefined contemporary Cantonese cuisine. On the waterfront of Shek Tong Tsui, Chinese culinary traditions are paired with global culinary influences to create modern Hong Kong delicacies. Only the freshest ingredients are used, with 80% being locally sourced for signature dishes such as Master Stock Beef Quintet with Grandma's Chilli Oil; Braised Grouper Fish Head with housemade potato noodles and bean curd; and a version of Buddha's Delight. Signature cocktails complete the experience at The Praya, with 10 inventive cocktails inspired by the five Chinese elements – the perfect way to quench your thirst this summer and beyond.
The Praya, Level 3, One-Eight-One Hotel & Serviced Residences, 181 Connaught Road West, Shek Tong Tsui, Hong Kong, p. 3181 1666
Niras
The masterminds behind the award-winning restaurant Le Du in Bangkok have come together to create Niras. With much inspiration from Le Du's Michelin-starred menu, Niras seeks to showcase the diversity and vibrancy of Thai cuisine. Presenting an upscale yet approachable fine dining experience, the flavours, textures, and aromas of Thai cuisine are front and centre. Local seafood is used in many of the signature dishes, made with modern techniques and international influences. Highlights include the River Prawn served with rice and Tom Yum; Crab with Mushroom and Homemade Sriracha; and Grouper with Thai Kale in Choo Chee Curry.
Niras, Shop 704, 7/F, K11 Musea, Victoria Dockside, 18 Salisbury Road, Tsim Sha Tsui, Hong Kong, p. 3905 3022
The Merchant at Sam Fancy
Fancy a tipple before hitting the club at LKF? The Merchant, located on the upper floor of the bar Sam Fancy, has returned after a brief hiatus and is now offering a cocktail menu with Eastern-influenced flavours. A homage to the American Chinatown, The Merchant gives a touch of the modern Chinese American experience. Classic American cocktails are reinterpreted here like the Pisco Punch, which was made famous in San Francisco. On the other hand, cocktails inspired by the Far East showcase cross-cultural stories like the Las Americas, made with rum, honey, mango, lime, cucumber, and a hint of Huy Fong Sriracha. Discover the story behind The Merchant when sipping on the innovative cocktails in the heart of Central.
The Merchant at Sam Fancy, 4/F, The Place, 21 D'Aguilar Street, Central, Hong Kong, p. 9707 3616
King Lung Heen
Offering a stunning 270-degree view of Hong Kong's Victoria Harbour and the West Kowloon Art Park, King Lung Heen presents an incredible dining experience. Located in the Hong Kong Palace Museum, traditional Cantonese dishes and dim sum are served with a contemporary twist. This Chinese restaurant is perfect for friends, family, and the occasional business meeting. Have a special occasion? A spacious banquet hall is also featured, ready for whatever event you may have.
King Lung Heen, 4/F, Hong Kong Palace Museum, 8 Museum Drive, West Kowloon, Tsim Sha Tsui, Hong Kong, p. 2788 3939
Eggslut
Hatching soon in Hong Kong is Eggslut, a phenomenon started in Los Angeles that's now taking over the globe. This popular chain serves its famous egg sandwiches all day, proving that breakfast sandwiches need not be limited to the mornings. Different kinds of egg sandwiches served on fluffy and airy brioche buns are perfect for foodies and casual eaters alike. Get egg-cited for the world-wide craze to come right to your doorstep!
Eggslut, Shop 11-19, Fashion Walk, Great George Street, Causeway Bay, Hong Kong
Kaen Teppanyaki
A refined Japanese teppanyaki concept, Kaen Teppanyaki, has arrived at Forty-Five. Enjoy an extensive selection of wagyu from trusted sources along with seasonal seafood and vegetables flown in daily from Japan and Europe. The Teppan counter serves signature lunches like the Wagyu Donburi and Unaju. Using premium ingredients, Kaen Teppanyaki offers two different eight-course dinner tasting menus, with The Matsu being seafood-focused and the Ta-Ke being meat-centric. The wagyu is truly the star here, with selections available from highly coveted producers. Don't forget to stick around after your meal to enjoy a Japanese-style syphon coffee in the lounge area.
Kaen Teppanyaki, Forty-Five, Gloucester Tower, Landmark, Central, Hong Kong, p. 2155 9191
Le Bec Fin opens a new space
Celebrating its fifth anniversary, Le Bec Fin has opened an exclusive new space right next door to its restaurant. The new area features a private dining room and a connecting bar with space for up to 22 diners. The menu consists of bespoke seasonal offerings from Head Chef Ishiba Masaki and Sous Chef Yusuke Kitade. Those with little ones will be happy to know that a kid-friendly menu is available upon request. Additionally, the bar offers an extensive cocktail menu alongside an array of snacks to pair. You can enjoy a Maple Route with Crab Gratin, or an Espresso Martini with Mini Steak Sandwich on the sky-blue marble counter.
Le Bec Fin, Shop 7 & 8, G/F, China United Centre, 28 Marble Road, North Point, Hong Kong, p. 5726 0882
Can Lah opens in Tsim Sha Tsui
Delicious Singaporean-Malaysian flavours from Can Lah are now coming to Tsim Sha Tsui! Summer seafood dishes representing authentic Southeast Asian cuisine are created with inspiration from the region's rich culinary traditions. The Crab Bee Hoon and Kapitan Shrimp Curry Claypot highlight the influences of Singaporean and Malaysian cuisine. Additionally, a new European and Nanyang-style Afternoon Tea Set is exclusively available at Can Lah's new location to give eaters a taste of the restaurant's unique roots. Sweet and savoury treats blending Chinese, Western, and Malaysian influences are served with drinks like Iced Air Mata Kucing or Iced Lemongrass Ginger with Grass Jelly. If you want to take a load off after work, Can Lah is also introducing a happy hour, during which you can enjoy cocktails, wine, and beer at a discounted price, along with tasty snacks.
Can Lah (Tsim Sha Tsui), Shop 4101, 4/F, Gateway Arcade, Harbour City, 3-27 Canton Road, Tsim Sha Tsui, Hong Kong, p. 3618 8138
New restaurants in Hong Kong 2023 – May edition
Carver
Meat lovers, rejoice! Here's another new gourmet destination in Hong Kong for you carnivores. Now soft opening in Crowne Plaza Hotel in Causeway Bay, Carver is a contemporary steakhouse that introduces coffee-infused dry-aged beef from the best ranches around the world. The showpiece dry-ageing cabinet at the entrance already gives guests a glimpse of what's on offer, with decadent cuts such as the 20-day House Dry-aged U.S. Striploin with Coffee Grounds being hung here, prior to being perfectly fired on the signature charcoal grill. Also on the a la carte menu are the 45-day House Dry-aged U.S. Porterhouse; Bone-in Rib Eye; USDA Prime Steak – Flat Iron Gold; Bavette M9 Australia Wagyu; Tenderloin A4 Miyazaki Wagyu; other beef cuts; as well as non-steak selections such as Kurobuta Bone-in Pork Chop and Victorian Rack of Lamb "A La Provence". To complete the experience, you can add on appetisers, salads, soups, jet-fresh seafood, sides, desserts, wine pairings, and cocktails.
Carver, 1/F, Crowne Plaza Hong Kong Causeway Bay, 8 Leighton Road, Causeway Bay, Hong Kong, p. 5978 5971
#bistrocity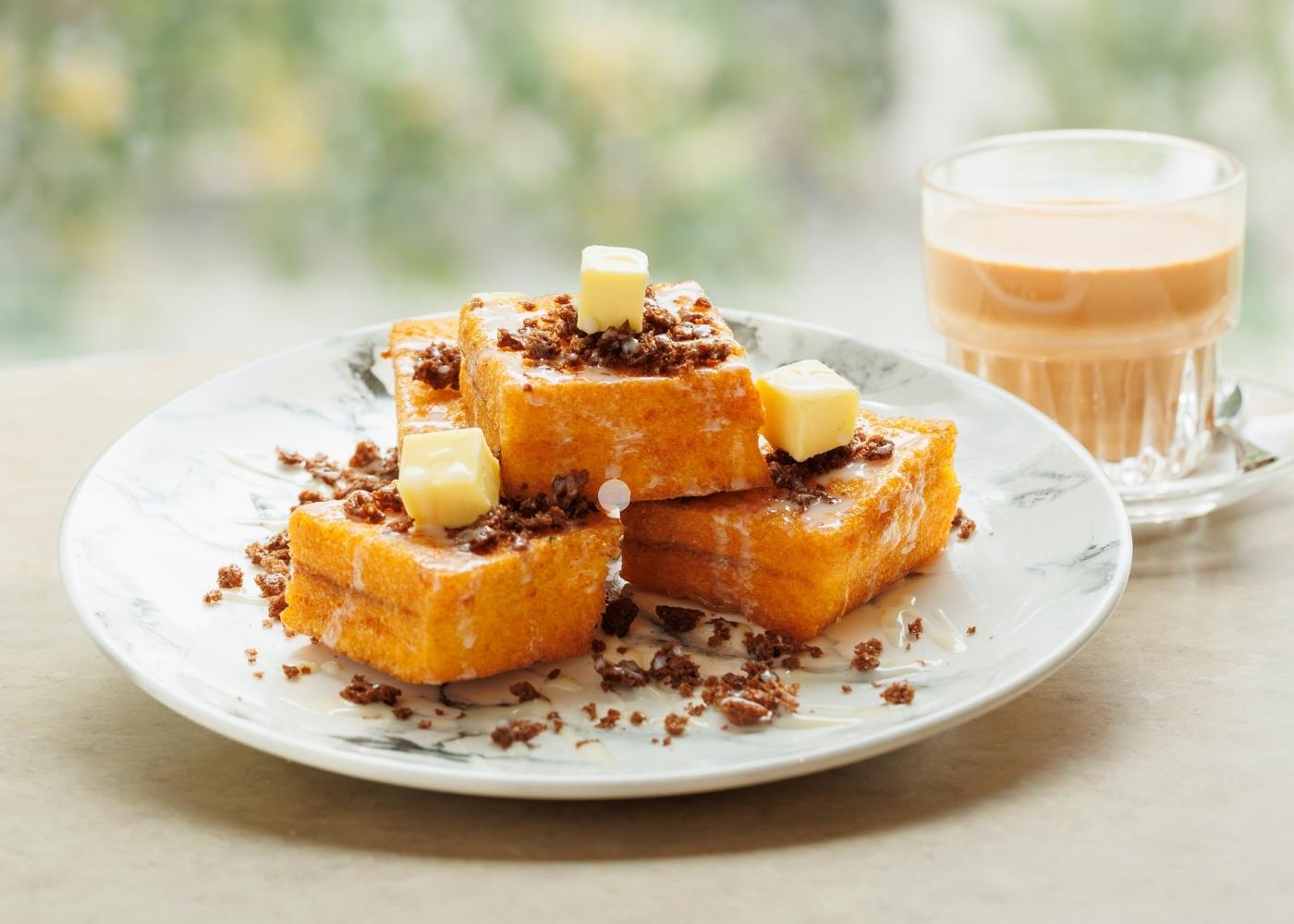 Dine leisurely at #bistrocity inside the Hong Kong City Hall before or after a concert, or head there for a relaxing all-day dining experience. An extension of the City Hall's concerts and exhibitions, the restaurant is a serene space that showcases the works of local artists and offers traditional Hong Kong-style dishes. Find nostalgic cha chaan teng items such as the signature Iberico Char Siu Rice with Pan-fried Egg; Satay Beef Claypot Noodles; and Ovaltine French Toast; and the creamy Stocking Milk Tea. While you wait for the food, take time to appreciate the artworks on display across #bistrocity, with the first featured artist being Alan Cheung. Themed "New Encounters of Hong Kong", the exhibition presents a series of urban sketches and portraits by the local talent.
#bistrocity, 1/F, City Hall Low Block, Hong Kong City Hall, 5 Edinburgh Place, Central, Hong Kong, p. 2521 1132
Feuille
Soft opening in May 2023 is Feuille, a new French restaurant in Hong Kong headlining innovative vegetal cuisine. The first overseas venture by two-Michelin-starred Chef David Toutain from France, Feuille – the French term for "foliage" – celebrates nature and seasonality by sourcing Hong Kong's very own sustainably grown ingredients from local farmers. To address the modern desire for healthy eating and cleaner, purer flavours, vegetables take centre stage in the multi-course tasting menus, with a fully vegetarian option available as well. You can expect bold, refined, and sophisticated dishes at Feuille.
Feuille, 5/F, The Wellington, 198 Wellington Street, Central, Hong Kong, p. 2881 1848
Sukiyaki Isekuma
A new sukiyaki restaurant is now open in Tsim Sha Tsui. Seating just 22 people, the cosy Sukiyaki Isekuma is designed in a Japanese minimalist style and pays tribute to traditional minken architecture. Served in retro, authentic Nambu ironware pots from the Iwate Prefecture, the sweet-savoury hot pot experience is enhanced by Head Chef Koichi Kuga with his utmost artisanship, using the finest marbled beef and a special sukiyaki sauce recipe. Sukiyaki Isekuma's first-rate beef includes Olive-gyu from Kagawa and Kyoto Himegyu. The former is known for its nutty notes and a higher yellow fat content from the olive groves; whereas the latter is slightly sweeter and melts in the mouth. Enjoy the wholesome, simmering beef pot with the six-course Dinner Sukiyaki Set which includes three appetisers; A4 Wagyu Beef Sukiyaki – a slice of Olive-gyu and Kyoto Himegyu, accompanied by seven types of seasonal vegetables sourced from Japan; rice; a steamed dish; and a dessert. Alternatively, you can opt for the more indulgent nine-course Dinner Omakase Set (two-day advance order required).
In addition to these dinner menus, you'll also find Wagyu Tataki upgrades; wagyu add-ons; premium pork and chicken sukiyaki; as well as lunch sukiyaki sets. Whichever menu you choose, you'll realise that every course is well designed and presented, down to every detail such as the condiments, unique egg dips, and the specially steamed rice with konbu.
Sukiyaki Isekuma, G13, Harbour Pinnacle, 8 Minden Avenue, Tsim Sha Tsui, Hong Kong, p. 2109-1155
Vista Bar
Taking up the penthouse of One Peking Road, Vista Bar has opened its doors in collaboration with Campari, as the extension of the Italian restaurant, Vista. Against the incredible backdrop of the Hong Kong skyline, you can enjoy the "Eight Shade of Red" cocktail series while immersing yourself in the DJ music and funky rosso interiors. Among the signature cocktails are the show-stopping Peking (One) Duck, made with duck fat and tamarind-washed Montelobos Espadin mezcal, blood orange, cassis, and green apple yoghurt mousse; Beet Me Softly, a mix of vodka, raspberry, beetroot shrub, and white chocolate; 0 Watermelon Martini, a zero-waste cocktail where every part of the watermelon is used; and the Nitro-Negroni Ice Cream, crafted with Campari, blood orange, yoghurt, gin glaze, and vermouth caviar. Fans of negroni should try the four different versions of the cocktail such as the Truffle Mezcal Negroni, and the tabasco- and peach-infused Spicy Beach.
Vista Bar, 30/F, One Peking Road, Tsim Sha Tsui, Hong Kong, p. 2778 3255
Match2
Can't make that trip to Taiwan this month? Have Taiwan be brought to you with Match2, a new restaurant in Hong Kong that captures the magic of Taiwanese comfort food. Nestled in K11 Art Mall, this electric joint awaits you and your gang. Aiming to deliver the night market buzz, Match2 doesn't skimp on the quality of its food. Oyster Omelettes, Gua Bao, and Cou Cou Hotpots are just a few of the quintessential dishes that showcase the Taiwanese food scene. Match2 will soon become your go-to for a chat over bubble tea and casual bites.
Match2, Shop B226 & B227A, K11 Art Mall, 18 Hanoi Road, Tsim Sha Tsui, Hong Kong, p. 2321 2881
Falcone
Take a dive into the energy of Napoli with Falcone. The new Black Sheep pizzeria is coming in strong with excitement and flair. Seeking to serve authentic pizzas while shaking up the status quo of pizza-making with new flavours, ingredients, and techniques, Falcone offers an uncomplicated menu that highlights the neo-Neapolitan style pizza that also pushes the boundaries of the classics. Head to Falcone to welcome the new wave of pizza-making that dares to challenge tradition, one slice at a time!
Falcone, Shop 1082, Level 1, Main Atrium, IFC Mall, 8 Finance Street, Central, Hong Kong
The Merchants, Forty-Five in Landmark
Bringing a taste of Shanghai to Hong Kong, The Merchants has set up shop at Forty-Five in Landmark, a new hub where the local arts and culinary scenes come together. With a space that seats up to 100 guests alongside four private dining rooms, The Merchants demonstrates a modern flair on traditional Shanghainese dining. Jasmine Tea-Smoked Duck and Stir-fried Shredded Mandarin Fish are some of the signature dishes here.
The Merchants, Forty-Five, 43/F, Gloucester Tower Landmark, Central, Hong Kong, p. 2155 4141
Ole reopens
After two months of rejuvenation, Ole is ready to open its doors again like it first did in 1998. Serving some of the finest Spanish food in Hong Kong, modest yet authentic flavours pack the menu at Ole. The Suckling Pig is super crispy while the Seafood Paella is one of our all-time favourites. With its newly renovated space and the same classic taste of Spain, Ole is ready to welcome customers old and new.
Ole, 1/F, Shun Ho Tower, 24-30 Ice House Street, Central, Hong Kong, p. 2523 8624
Shake Shack IFC reopens
Amplifying its connection to Hong Kong, a vibrant new mural takes the spotlight at the refreshed Shake Shack IFC, drawing attention to the brand's roots in New York City and its strong connection to the 852. To celebrate the grand reopening, head over to try the new Shack Attack concrete, created in partnership with the homegrown brand Cookie DPT. The decadent frozen custard, swirled with chocolate and Cookie DPT's cookies, will certainly satisfy your sweet tooth.
Shake Shack (IFC), Shop 4018, Podium Level 4, ifc mall, 8 Finance Street, Central, Hong Kong, p. 2522 5611
Cafe Roma reopens
Reopening after extensive renovations, beachfront al fresco Italian restaurant Cafe Roma is now ready to welcome your family back with open arms! Looking to bring an authentic taste of Italy within a family-friendly atmosphere, the space gives a warm, welcoming ambience. The menu is refreshed and packed with Italian classics like Spaghetti Carbonara and Fritto Misto di Mare. To add to the kid-friendly element, there's an outdoor beach fun area, with toys as well as a collection of storybooks. Bring along your loved ones for a jolly good time at Cafe Roma.
Cafe Roma, Shop 7 & 8, L1, Beach Commercial Complex, Park Island, Ma Wan, Hong Kong, p. 3446 1226
New restaurants in Hong Kong 2023 – April edition
Francis West
New to Peel Street is a familiar name: Francis (West). The brand new Soho location of the Wan Chai favourite, the warm and welcoming space of Francis West focuses on the vibrant cuisine from the Maghreb – the region made up of the North African countries of Algeria, Tunisia, Libya, and Morocco. Known for its fragrant spices and smokiness, Maghreb cuisine is influenced by Arab cooking traditions and presents a fusion of Mediterranean and African flavours. Our favourites on the menu are Stone-baked Frena, with the doughy goodness that is the Moroccan flatbread; and the Whole Turbot, which is cooked to perfection with pumpkin "chershi", preserved lemon, and black olives. We also recommend you to explore the wine menu, which is full of Mediterranean gems. Among the small but quality selection are rare skin-contact wines, house-infused arak, and more. Not a big fan of alcohol? Go for the refreshing Gazoz – lightly sparkling drinks created with house-made fruit syrups.
Francis West, Felicity Building, 42 & 44 Peel Street, Central, Hong Kong
Bino N' Booze
We thought nothing could beat the wholesome broth from a hot pot until we came across Bino N' Booze, because this new restaurant in Hong Kong offers hearty soup bases – with alcohol! There are four alcohol-infused soup bases here, including the Signature Red Wine Oxtail and Tomato Soup; the replenishing Hua Diao Chinese Herbal Soup with Chicken or Beef Shank; the BnB Seafood Soup, made with flower crabs, shrimps, abalone, mussels, scallops, and Japanese Nanshan Sake; and the unique Pig Tripe and Chicken in Beer Soup. There are also Vegetarian Mushroom Soup and various fresh vegetable platters for the veggie eaters amongst you.
Toppings-wise, don't miss out on the Hand-cut Steer Meat Deluxe Platter and hand-wrapped dumplings at Bino N' Booze. In addition to the flavourful Abalone and Black Truffle Dumplings, we're especially fans of the Drunken Chicken Dumplings. The fun but comfy setting, as well as the friendly services are sure to make us return, too!
Bino N' Booze, Shop A, G/F & 1/F, 205 Hai Tan Street, Sham Shui Po, Hong Kong, p. 2682 4300
Cafe Bau
Two-Michelin-starred "Demon Chef" Alvin Leung is launching his new project, Cafe Bau, along with Lubuds F&B Group. A farm-to-table concept and an ode to Hong Kong, the restaurant puts the spotlight on locally sourced ingredients and is committed to reducing carbon emissions. Its three-course dinner menu includes a choice of appetiser, main, and dessert. While the options depend on seasonality, current offerings include Homemade Pasta with Fresh Tiger Prawns and Dried Shrimp Sauce; and the Honeycomb and Honey Gelato with Seasonal Fruit (of course we at Honeycombers have got to introduce this!). For those craving a more decadent feast, opt for the seven-course tasting menu, which features some of Cafe Bau's most prized dishes. These include Hand-cut Macaroni Cacio e Pepe with Preserved Clams and Crispy Chicken Wings; Grilled Squid with Spicy Shatian Pomelo Jam, Smoked Flounder Barley, and Squid Ink Chips; the Signature Custard Tart with Calamansi Crème Fraîche, Almond Crumble, and Caramel Sultanas; amongst others.
Cafe Bau, Shop 8, Podium 1/F, J Residence, 60 Johnston Road, Wan Chai, Hong Kong, p. 2126 7212
Cielos Cafe & Bar
Can you ever have too much burrata? Not at Cielos Cafe & Bar! The new restaurant whips up plump and creamy homemade burrata everyday – a rarity in the Hong Kong Italian food scene. This bistro serves traditional, handmade dishes with burrata cheese being a key ingredient for many. The Burrata with Parma Ham 24 Months; Tagliolini Al Pomodoro Burrata; Signature Burrata Pizza; and more all utilise this carefully made cheese. In addition to these cheesy dishes, authentic Italian items are also available, such as Beef Tartare and Linguine Al Pesto. Furthermore, Cielos Cafe & Bar offers artisanal beer as well as signature cocktails made with truffles – talk about decadence!
Cielos Cafe & Bar, 4 Blue Pool Road, Happy Valley, Hong Kong, p. 2398 7629
Pleka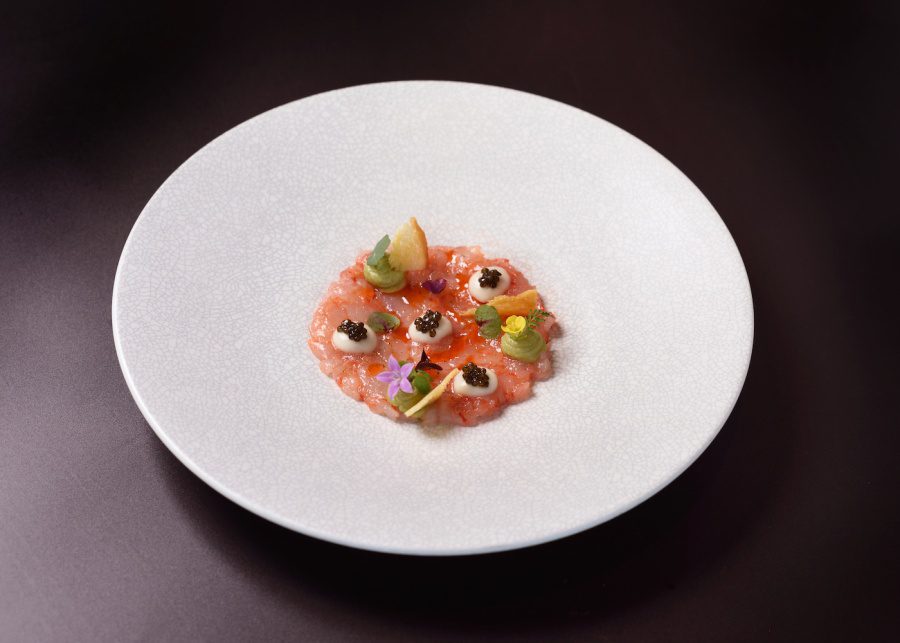 Indulge in a classic Italian feast overlooking the beautiful Victoria Harbour at Pleka. With its comprehensive tasting menu, Pleka is committed to showcasing its cooking process to its guests. Chef Ken Lau's culinary skill and creativity makes the star here, demonstrated by his playful recipes. Inspired by the Chef's travels around the world, the menu spans from seafood to handmade artisanal pasta, to meats and desserts. Highlights include Sicilian Red Prawn Tartare with Caviar and Celeriac Puree; Charcoal-grilled Miyazaki A4 Wagyu Beef Tenderloin with Port Wine Sauce; and Spaghetti with Hokkaido Sea Urchin. And don't worry, vegetarians – a veggie tasting menu is also available here!
Pleka, Shop 4010, 4/F, IFC Mall, 8 Finance Street, Central, Hong Kong, p. 2889 3839
Bistro Hoi An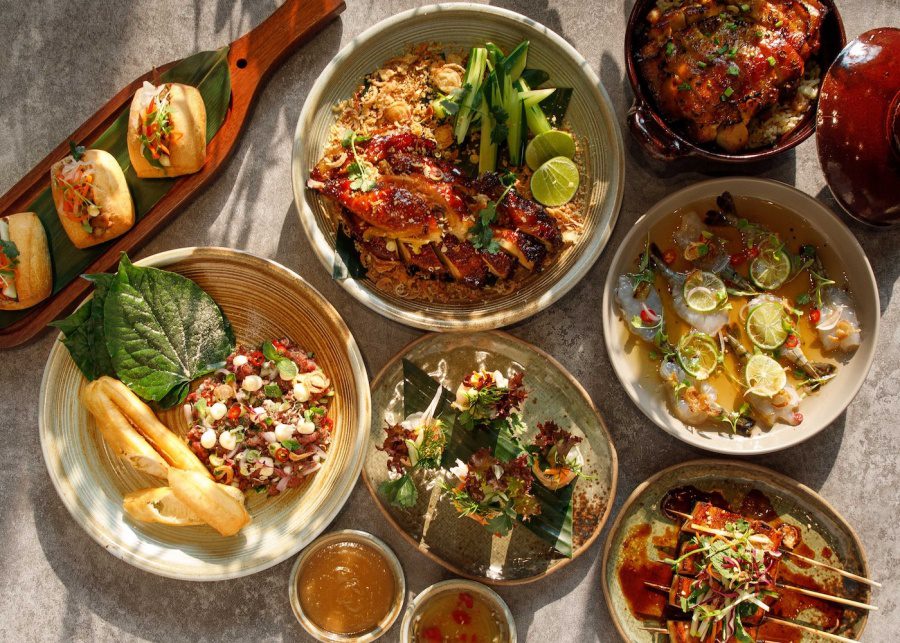 Experience the fresh flavours of Vietnam at Bistro Hoi An. You'll be transported to a quaint village in Southeast Asia right when you walk in, with ceiling lanterns and photos that pay homage to old Vietnam. Here, traditional Vietnamese dishes are enhanced with contemporary elements. Three types of fish sauces are made in-house to fully showcase the unique flavours of the key Vietnamese ingredient. On the menu are Sauteed Frog Leg; Chargrilled Pork Belly; Eggplant and Crab Meat Salad; amongst many other dishes. To complement the meal and make its way onto your Insta grid, Bistro Hoi An offers signature and specially curated cocktails. Pro tip: be sure to hit Bistro Hoi An on a special occasion, because you might just get a free dessert, like the Affogato or Coconut Sherbet!
Bistro Hoi An, Shop 1A, Gold Coast Piazza, 1 Castle Peak Road, Tuen Mun, Hong Kong, p. 3421 0060
La Rosabelle Restaurant & Bar opens in Tseung Kwan O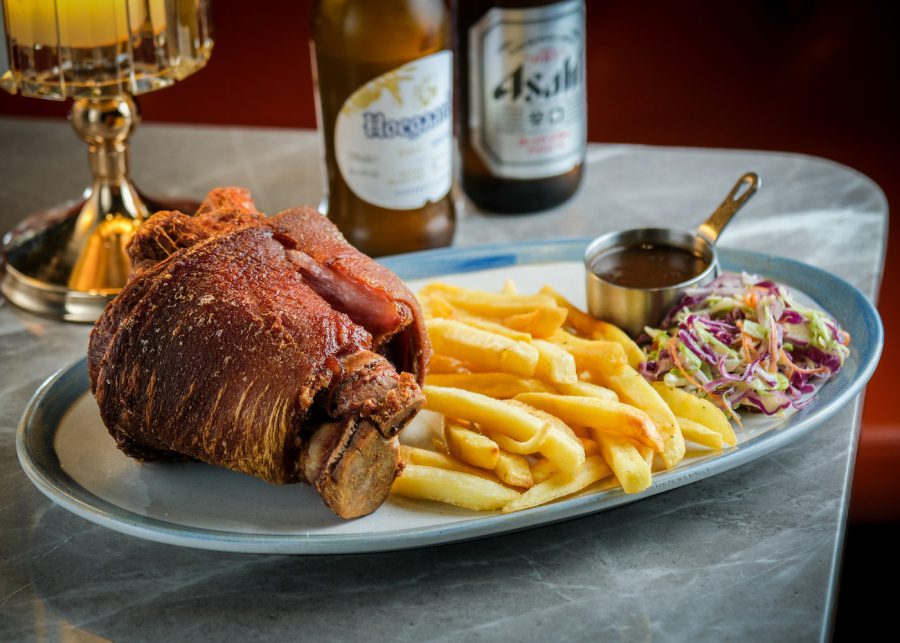 Dip your toes into luxury at the hidden oasis that is La Rosabelle Restaurant & Bar. Modern elegance and traditional rural English charm meet in this charming, colourful space with flamingo-decorated walls. The menu pulls inspiration from across the globe – all with a unique twist. Fresh Japanese Uni Toast and Escargot de Bourguignonne start off the menu strong; whereas main dishes include Spanish Iberico Pork Tomahawk; German Pork Knuckle; Typhoon Shelter Crab; and more. The Tiramisu and Cinnamon Apple & Blackberries Crumble with Vanilla Ice Cream will also satisfy your sweet tooth. Whether you're here for a cosy date or a casual meal, La Rosabelle Restaurant & Bar has you covered.
La Rosabelle Restaurant & Bar, Shop 4, G/F, Alto Residence, 29 Tong Yin Street, Tseung Kwan O, Hong Kong, p. 2881 1318
La Paloma reopens
New month, new me! That's certainly the case for La Paloma, which is reopening its doors after sprucing up its space. The flashiest additions include the bespoke Paella Station, the ham-slicing station, and the wine fridge. While La Paloma is always fit for dates or a rowdy group meal, you can now also opt for a more intimate experience at Chef's Table, which offers semi-private custom dining. Hosted by Chef Alex Fargas himself, eight to 10 guests can sample the finest dishes to elevate special occasions. What's more, La Paloma's El Bar is now sectioned away from the main dining room to create more privacy. With a brand new vermouth menu to go with myriad bar snacks, you can enjoy a Spanish-style drinking experience like no other.
La Paloma, 1/F, 189 Queen's Road West, Sai Ying Pun, Hong Kong, p. 2291 6161
Rú, Nina Hotel Tsuen Wan West reopens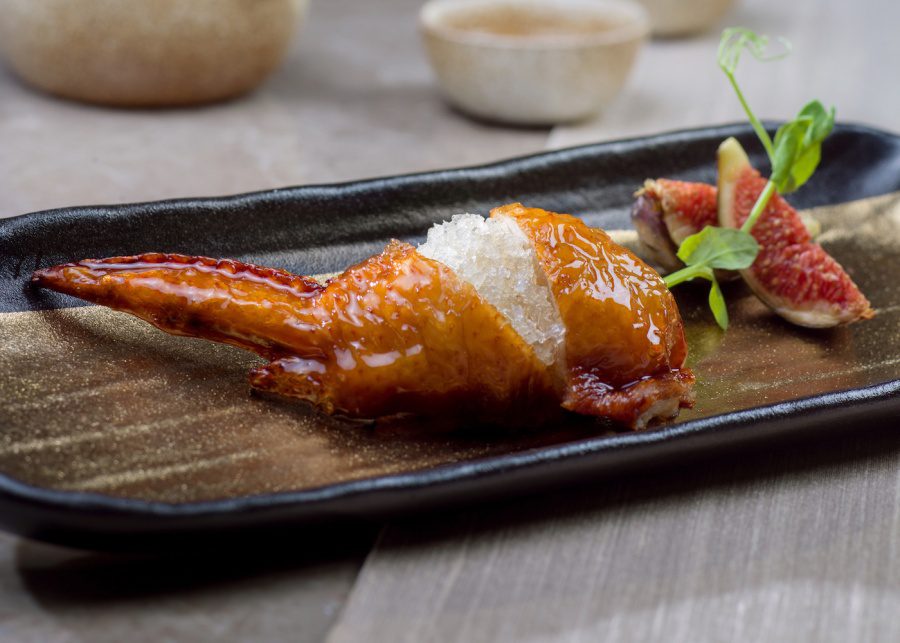 Rú at Nina Hotel Tsuen Wan West is ready to open its doors again! With a revamped 106-seat main dining room, a new 800-bottle wine room, an annex dining hall, and five private dining rooms, Rú is returning at full swing. Using locally sourced ingredients, the menu includes sustainable seafood, vegetarian dishes, and farm-to-table items. Make sure to sample Rú's signature dishes like Braised Chicken Wing Stuffed with Bird's Nest and Truffle Honey; and Superior Barbecued Pork with Honey. Pair these with the restaurant's rare Chinese teas as well to enhance your meal.
Rú, 7/F, Nina Hotel Tsuen Wan West, 8 Yeung Uk Road, Tsuen Wan, Hong Kong, p. 2280 2923
New restaurants in Hong Kong 2023 – March edition
Enishi
Building on the success of Censu, Chef Shun Sato is launching another new restaurant in Hong Kong, this time joining forces with his friends, Chefs Toru Takano and Ami Hamasaki. Enishi, meaning "fate" in Japanese, is the talented trio's passion project and their expression of the wabi-sabi concept. At Enishi's teppanyaki counter, you can sample the 11-course tasting menu, which features unique dishes inspired by the three chef's personal stories. Find items such as Oyster Sanbaizu, crafted using fresh catch from Miyagi prefecture; Shirako Gyoza with Hokkaido shiso flower and crown daisy green sauce; Sichuan-style Steamed Fish, made with scorpion fish from Fukuoka; and Wagyu Tenderloin, made with Ami's mother's secret nikumiso sauce with pork. In addition to the tasting menu, the intimate restaurant also offers a la carte dining and drinking experiences, perfect for more casual occasions.
Enishi, G/F, 49 Bonham Strand, Sheung Wan, Hong Kong, p. 2997 7009
Bar Cyclone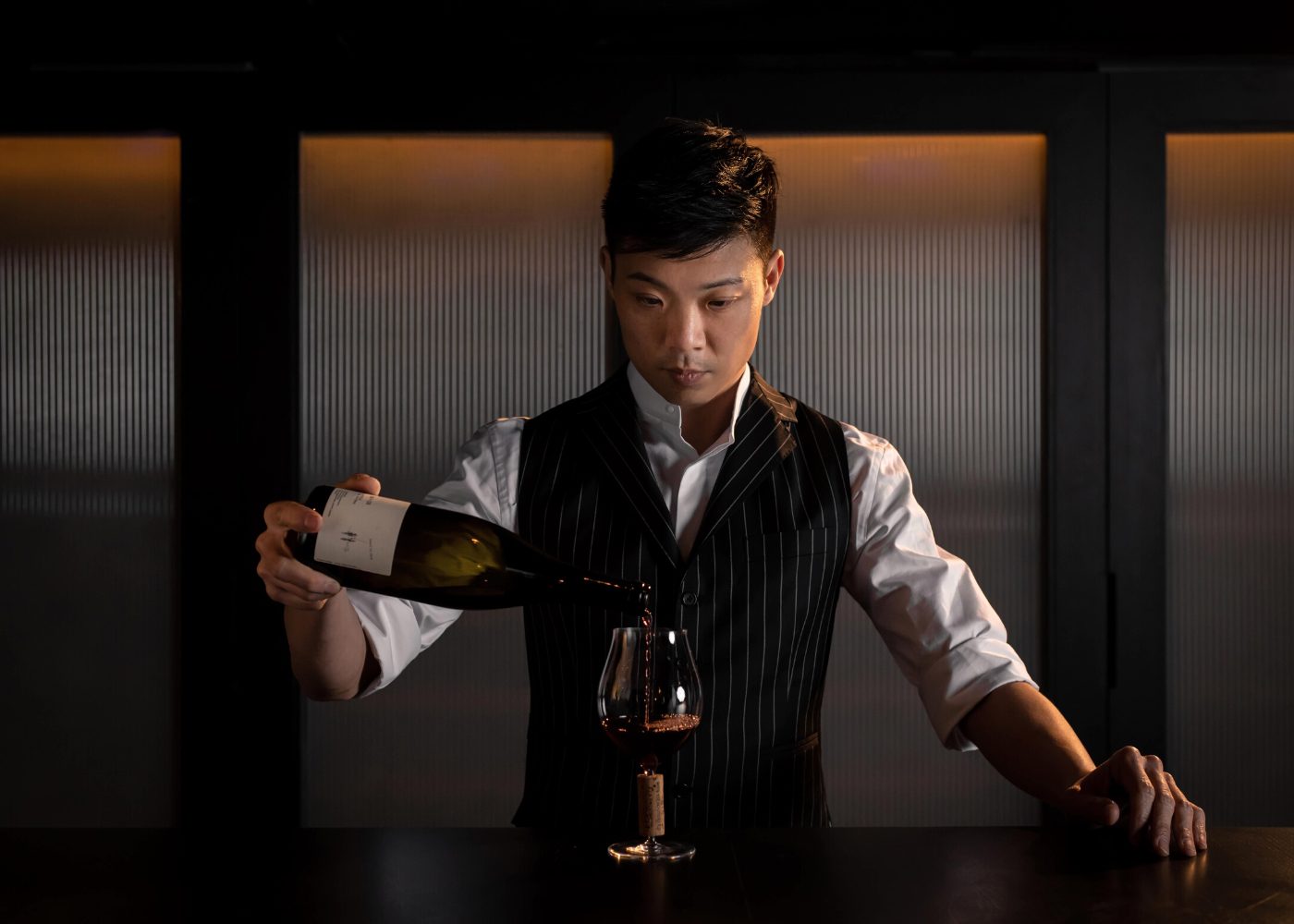 From cycling to… wine? That's right – professional cyclist Jack Wu has turned to the wine and spirits industry after retiring from the sports scene in 2014. Following the success of his whisky bar, Club Qing, Jack is now opening Bar Cyclone, a private wine membership club in Central. From fine Burgundy reds to rare sparkling wines to all sorts of secret gems, you'll find over 300 wines in Jack's special collection. Rare items include Leroy Musigny 1998; Azienda Agricola Valentini Cerasuolo Montepulciano d'Abruzzo Rosé 1978; and Ponsot Bulles Luisantes Magnum 2014, just to name a few. While you don't have to be a member to access Bar Cyclone, members are able to enjoy discounted prices, on top of a much wider selection of wines. Members can even look forward to being taken to different wineries and experiencing wine-making in person!
Bar Cyclone, 18/F, M88, Wellington Place, 2-8 Wellington Street, Central, Hong Kong
Man Mano
Head straight into an Italian family kitchen that is Man Mano! Inspired by an Italian countryside courtyard, the decor is cosy and welcoming with its rustic tones. The pasta-making counter is the star here, where hand-rolled pasta is prepared theatrically to perfection. Modern Italian favourites are on the menu with appetisers like Arancini, Crocchetta, and Carpaccio. Meanwhile, hearty mains like the Veal Parmigiana and Suckling Pig will happily fill you up. The must-haves, however, are the pastas like Pappardelle cooked with slow-roasted Australian beef cheek ragu. Don't forget to whet your whistle with the selection of artisan-crafted fruit teas!
Man Mano, Unit 418, Citygate Outlets, 18-20 Tat Tung Road, Tung Chung, Hong Kong, p. 3500 5885
Smokehouse Bar & Grill
Come down to the American South to sample some great meats at Smokehouse Bar & Grill. Expect wood-smoked Beef Brisket and 24 Hours Slow-smoked Beef Short Rib, all cooked to perfection. Dealing with the sea as well as land, the Chargrilled Whole Seabass,Grilled Pacific King Prawns, and seafood items are also offered to satisfy your palate. As a finisher, try the Smoky Toffee Banana, marinated and smoked to sweet success. Keeping with the smoky theme, check out the menu of smoky cocktails, made by exposing drinks to cold smoke. At Smokehouse Bar & Grill, you can rest easy knowing that you're in the hands of experienced chefs and master international butchers.
Smokehouse Bar & Grill, Shop 05, Level 13, Langham Place, 8 Argyle Street, Mong Kok, Hong Kong, p. 2972 0078
Vivere
Meaning "to be alive" in Italian, Vivere is setting out to do just that! Serving elevated Italian food, the best ingredients go into dishes here like the Scallop and Tiger Prawn Risotto, and Roasted Lamb Rack. In the aim of truly "living", Vivere hosts monthly drag brunches where drag queens can showcase their art and lead a celebration of self-expression. By night, Vivere transforms into Vivi – a sassy alter ego leading you into a world of fun, adventure, and bespoke cocktails. You can enjoy expertly crafted drinks and let your inner queen (or king) out to play. You'll love Vivere, as it's an Italian escape from reality where everyone is welcome and invited to live to the fullest.
Vivere, 11/F, Sugar+, 25-31 Sugar Street, Causeway Bay, Hong Kong, p. 2186 6404
Ask for Alonzo opens in Wan Chai
Looking for Alonzo? Ask for Alonzo on Star Street! Opening its fifth outlet in Hong Kong, the Italian eatery is bringing authentic (and surprisingly affordable) Italian cuisine to the Wan Chai neighbourhood. In addition to all-time favourites like Alonzo's Carbonara, this branch offers numerous new dishes such as Squid Ink Linguine and Sea Bream Fillet. Those who love a bit of spice will enjoy the Spiralotti 'Nduja Salami, which is made with spicy salami, sun-dried tomatoes, and ricotta cheese. Also exclusive to the branch is Uncle Tony's free-flow set brunch – the perfect way to celebrate the weekend. Above all, we're excited to have another happy hour spot in Wan Chai! With aperitivo from just $48 (complemented by groovy music in semi-alfresco surroundings), the value is always unbeatable at Ask for Alonzo.
Ask For Alonzo (Wan Chai), 8 Star Street, Wan Chai, Hong Kong, p. 6500 8405
The Peak Lookout reopens
An iconic dining destination for over 21 years, The Peak Lookout is reopening its doors after extensive renovation – just as Hong Kong begins to welcome the first wave of tourists, too! A timeless establishment on The Peak, The Peak Lookout is an unmissable attraction in itself, as it offers incredible views of the city's skyline, a nostalgic experience, and hearty international cuisine in a beautiful heritage building. The restaurant now presents a modernised menu, showcasing the best flavours of India, Europe, and Hong Kong. In addition to tried-and-true classics such as The Peak Lookout Burger, you'll also find the signature seafood platter, as well as popular tandoori dishes and the Hainanese Chicken. Add on some wine, cocktails, or beer to complete your trip to The Peak.
The Peak Lookout, 121 Peak Road, The Peak, Hong Kong, p. 2849 1000
Campsite opens in Mong Kok
Bring the fun of the outdoors, indoors, with the new Campsite location at Langham Place. A glamping-inspired restaurant, luxury camping is emulated with many natural elements and quintessential camping essentials. Think picnic benches, log chairs, bell tent curtains, and gravel paths! The Western-Japanese menu is crafted with camping in mind, from trail snacks to wagyu kebabs to s'mores. The spirit of the outdoors brings the charm of campfire dining without all the hassle, and allows you to enjoy it in the indoor comforts of a glamping atmosphere.
Campsite (Mong Kok), Shop 15-17, Level 4A, Langham Place, 8 Argyle Street, Mong Kok, Hong Kong, p. 2111 0480
New restaurants in Hong Kong 2023 – February edition
Filo Cibo e Vino
Here's some new Italian fare for ya! Filo Cibo e Vino takes culinary inspiration from Parma, Italy. With ingredients sustainably sourced from Italy, the dishes here emphasise their authentic and rustic elements. Highlights include the 300g Burrata con Salumi Misti (burrata with mixed cold cuts); Pancia di Maiale Arrosto con Puree e Mostarda (roasted pork belly with mashed potato); and Spaghetti al Gambero Rosso di Mazara Del Vallo (Sicilian red prawns and tomato spaghetti). Complement these dishes with Italian wines and Italian-inspired cocktails. Oh, and save some room for dessert to sample the signature Filippo's Tiramisu!
Filo Cibo e Vino, UG/F, Ming Hing House, 52-56 Staunton Street, Central, Hong Kong, p. 9250 6028
F.I.G.S. Bistro Mediterranean & Apéro Terrace Bar
Standing for France, Italy, Greece, and Spain, F.I.G.S. is a new restaurant in Hong Kong that takes inspiration from the Pan-Mediterranean regions. From lunch till dinner, you'll be able to sample a wide range of Southern European dishes, including safood stews, pastas, grilled meats, and tapas, and more. Signatures include peppered Tuna Tartare on home-baked macarons; Crab Cannelloni; homemade Truffle Ricotta Ravioli; Chicken Souvlaki; Basque-style Grilled Octopus; White Chocolate F.I.G.S. Tart; amongst others. As you relax on the outdoor terrace, sip on a craft cocktail infused with home-infused gin for a complete experience.
F.I.G.S. Bistro Mediterranean & Apéro Terrace Bar, Shop 601, 6/F, 1111 King's Road, Cityplaza One, Taikoo Shing, Quarry Bay, Hong Kong, p. 6108 9153
Barkada
Filipino comfort food, anyone? Meaning "a group of friends" in Filipino, Barkada aims to become the new neighbourhood hangout where food can be shared and enjoyed. The space is tropical and retro-inspired, representing Filipino culture and artists. Modern takes are given to familiar flavours, with dishes like Adobo Popcorn Chicken; Brown Butter Pancit Canton; and Sizzling Sisig. A place not just for the carnivores, Barkada also has vegan and vegetarian options for almost every item. As no gathering is complete without a few drinks, be sure to peruse the menu of signature cocktails, crafted with Southeast Asian ingredients like ube and calamansi.
Barkada, UG/F, Foco, 48 Cochrane Street, Central, Hong Kong, p. 2663 0238
Yurakucho Bar & Izakaya
Singular Concepts is on a roll this New Year! In addition to Barkada, the group is also opening Yurakucho Bar & Izakaya in February. Bringing a slice of Izakaya watering-hole culture to Hong Kong, Yurakucho has DJsspinning on the decks every week as you let your hair down and experience the cocktails, sakes, and Japanese-style bites. Coming straight from the open kitchen are small plates inspired by the streets of Yurakucho, like Katsu Sandos, Garlic Butter Edamame, and Chicken Karaage.
Yurakucho Bar & Izakaya, G/F, Yu Yuet Lai Building, 43-55 Wyndham Street, Central, Hong Kong, p. 2663 0068
Kushitei
Can't travel to Japan yet? Don't worry – you can still bring your tastebuds on a journey to Nippon at the all-new Kushitei. Hailing from Tokyo, the kushiage eatery is making its first overseas venture in Hong Kong. This outpost accommodates just under two dozen diners, ensuring that its omakase-style kushiage is served in a jovial, intimate atmosphere. Using free-range Kurosatsuma chicken from Kagoshima, 100% pure sunflower oil, and a special kneading powder, Kushitei's farm-to-table skewers are all freshly cooked and have a light, crispy batter. You can try these skewers on the restaurant's two seasonal omakase menus, or take your pick between the many a la carte items. Wash them down with fruit wines, Japanese beers, highballs, sours, shochu, and traditional sake pours, with the must-try being Kushitei's very own sake label.
Kushitei, Shop G04-05, G/F, Grand Centre, 8 Humphreys Avenue, Tsim Sha Tsui, Hong Kong, p. 2688 6150
Macelle
Calling all carnivores! Quality cuts of counter-to-plate steaks are in the spotlight at Macelle. Located in the heart of SoHo, the trattoria-style restaurant aims to be a fast casual and affordable Italian steak concept. In addition to seasonal meat and fish items, 1kg Angus Fiorentina Steak; Iberico Pork Chops; Marinated Lamb Chops; and Free Range Chicken are also available. Having lunch in Central? Be sure to stop by Macelle for lunch and try the Express Set Lunch for a value-driven meal. While you're at it, check out the extensive wine list for glasses that will pair perfectly with the fresh meat and fish.
Macelle, LG/F, Sharma Soho, 9-11 Staunton Street, Central, Hong Kong, p. 5607 4860
Kin Noodles pops up in Central Market
Good news for noodle fans: Kin Noodles has come to Central Market with eight signature Asian noodles for you to enjoy! Every dish is cooked to order using sustainable ingredients, all at an affordable price. Bring your palate on a journey to Taipei with the CEO Beef Noodle's Organic Beef Noodle Soup, or to Korea with the Jjampong (Korean Spicy Seafood Noodles). As per Kin's mission to move to local, low-carbon food sources, Kin is also the first noodle shop in Hong Kong to offer 100% circular packaging. In fact, if you return your packaging, you can get a loyalty e-stamp. At Kin, you can indulge in every dish knowing that it's doing its part to help the environment!
Kin Noodles Pop-up, Shop G11, G/F, Central Market, 93 Queen's Road Central, Hong Kong, p. 5682 4873
Camp Krapao opens in BaseHall 01
As per the name, Camp Krapao specialises in the Thai classic pad kra pao. Now, at premium food hall BaseHall 01, you can try it for yourself! In addition to the Pad Kra Pao, you can sample the Pad Thai with Prawns; Neua Yang Nam Tok (grilled Wagyu beef salad); and get the Mango Sticky Rice for dessert. Need to quench your thirst as well? Camp Krapao is offering a Special Cocktail of the Month, along with Thai Iced Milk Tea and Thai Lemon Tea. Discover classic Thai cooking tucked among other gems right at BaseHall for dine-in or takeaway.
Camp Krapao, BaseHall 01, LG/F, Jardine House, 1 Connaught Place, Central, Hong Kong
Baan Thai opens in Causeway Bay
Craving a good Thai curry? Head to the new Baan Thai branch at Causeway Bay. This new spot has contemporary Thai decor, plus two terraces perfect for a casual meal. Its signature dishes include Yellow Chicken Curry; Baan Thai Basil Pork; Lobster Phad Thai and, of course, the crowd favourite Mango Sticky Rice is on the menu.
Baan Thai (Causeway Bay), 4/F, Biz Aura, 13-15 Pennington Street, Causeway Bay, Hong Kong, p. 2838 3878
New restaurants in Hong Kong 2023 – January edition
Regent Hong Kong reopens with four new restaurants
Kicking off our list of new restaurants in Hong Kong isn't just one – but four of them – all under the same roof at the Regent Hong Kong. Ahead of the Hotel's grand reopening in early 2023, Regent Hong Kong is relaunching four iconic restaurants under its "Dining Destination" programme. Firstly, there's The Steak House, a premier destination for wine and meat lovers. A curated selection of the finest meat from across the world will be perfectly prepared on the original charcoal grill. To go alongside your meat will be an elaborate salad bar, as well as a list of some of the world's best wines.
Next, Harbourside gives you an excellent buffet experience that takes you around the globe with culinary feats from Asia and the West. Lobby Lounge, on the other hand, brings you captivating views of the Victoria Harbour to complement your afternoon tea. In addition to origin coffees and a selection of teas, Regent Hong Kong's famous day-to-evening champagne ritual, featuring selections from small champagne houses, is a magnificent choice for when you want to ramp things up. Last but not least, we have Lai Ching Heen – formerly known as the two Michelin-starred Yan Toh Heen – going back to its original name from when it first opened in 1984. The beloved establishment will continue to serve Cantonese dishes with a modern flair, just in time for Chinese New Year.
Regent Hong Kong, 18 Salisbury Road, Tsim Sha Tsui, Hong Kong, p. 2721 1211
69 on Jervois Bar & Grill
Sheung Wan has got some new blood! Modern British bistro 69 on Jervois Bar & Grill is opening two floors of smart casual dining, fit for any affair. British classics and Western comfort food (some with a local twist) are on the menu as well as a curated, affordable wine selection. Organised by small plates, large plates, and side plates, the food at 69 on Jervois hits the spot for whatever culinary mood you're in. The small plates include Crispy Haggis Balls, a Scottish classic. The big plates, perfect for sharing, include Sausage and Lentil Casserole; Pork Collar in a creamy mushroom sauce; and Chicken Schnitzel with chips and salad. To add some zest to your meal, go for the side plates such as 69 Macaroni and Cheese; and Charred Baby Carrots.
If you fancy a tipple instead, Behind 69 is a stylish speakeasy bar located – you got it – just behind 69 on Jervois. There, you can enjoy signature cocktails and British-influenced bar food. The cocktails are inspired by the history of colonial Sheung Wan, with drinks like The So Hong Sinner; The GoDown; and Fragrant Nullah. This intimate bar seats only 14, so get in quick after dinner!
69 on Jervois Bar & Grill, G/F, The Chelsea, 69 Jervois Street, Sheung Wan, Hong Kong, 9578 6715
Pentola
Who says that good Western cuisine can only be found on the Island side (where expats roam)? We had a great experience at Pentola, a new restaurant in Tai Po helmed by Italian chef Claudio Conforti. Among Chef Claudio's creations, the highlight is Pentola's pasta, as it's handmade using a blend of Italian 00 flour and the local Kowloon Flour (which are mixed at a perfect ratio, after much trial and error by the team). This recipe results in a wheaty, eggy, and chewy pasta. We particularly liked the innovative Earl Grey Slow-cooked Beef Cheek Handmade Pappardelle; the tender French Yellow Spring Chicken with Lentil Beans; and Chef Claudio's secret recipe – Fresh Mussels with Coconut Milk Mirasol Chilli Sauce – as a refreshing alternative to the typical lemon butter sauce (as good as that is!).
And if you're a fan of coffee and liquor like we are, you'll love Pentola's range of artisan coffee and creative cocktails, as they are all designed by the award-winning barista, Gary Au of Urban Coffee Roaster. We picked the PI Dirty – a simple mix of Pale Ink coffee liqueur and oat milk – to wash everything down. In our next visit, we'll go for the Modern Irish Coffee and other signature dishes like Beef Carpaccio; Carbonara Handmade Spaghetti; and Red Wine Slow-cooked Osso Buco with Polenta.
Pentola, Unit G01-02, G/F, Tai Po Arts Centre, 12 On Pong Road, Tai Po, p. 26303310
The Dairy Bar
This is one for the hip artists in town. The Dairy Bar at The Fringe Club has reopened to bring new passionate energy into the legendary space. As a jazz and cabaret spot, The Dairy Bar puts on shows in an intimate setting. The revamped bar will bring a fresh vibe to the age-old establishment while keeping its classic history as the Old Dairy Farm's front shop from the 1910s.
The Dairy Bar, The Fringe Club, 2 Lower Albert Road, Central, Hong Kong
Calle Ocho
Ole! Pirata Group is bringing a new Spanish concept to Hong Kong: Calle Ocho. A tapas restaurant and bar inspired by Spain's historic Madrid de Los Austrias neighbourhood, Calle Ocho is Pirata Groups' 25th venue in Hong Kong. Striving to make Spanish food more accessible, Calle Ocho has a menu inspired by regions all across Spain. The Pan con Tomate is a humble favourite, while Spanish Suckling Pig 'Boneless' Terrine is a decadent classic, and the Squid Ink Paella simply cannot be missed. As with any Spanish tapas bar, Spanish wines and sangria are a highlight that should be heavily enjoyed. If you're a newcomer to tapas and all things Spanish, Calle Ocho may very well have you converted by the end of the meal!
Calle Ocho, Fashion Walk, 8 Cleveland Street, Causeway Bay, Hong Kong, p. 2638 8895
The Seafood
Hairy crab season may be over, but no need to despair – for The Seafood is bringing fresh, quality seafood to hungry guests, right by the stunning Victoria Harbour. Everything is customisable here, from the menu selection to the preparation process, so that you can enjoy a unique, palate-pleasing, experience. The Seafood puts the spotlight on its crab dishes, which use Alaskan crab, Australian snow crab, king crab, and mud crab. The Butter and Cream uses Malaysian butter, evaporated milk, and spices to poach the crab in a stew – sounds delicious! And on the land, we have the 48-Hour Smoked Duck which only provides up to 16 servings daily.
The Seafood, Shop 4101, L4, Gateway Arcade, Harbour City, Tsim Sha Tsui, Hong Kong, p. 3618 8168
Hiru Omakase & Yoru Teppanyaki
Now here's a concept that cannot be missed: Hiru Omakase & Yoru Teppanyaki are Japanese restaurants inspired by the day and night. By mastering light and shadow, the interior space and ambiencee of these two restaurants are carefully crafted to symbolise different times. Hiru Omakase represents "day," and features bright, all-white walls inspired by Japanese minimalism. This omakase restaurant features fresh seafood masterfully prepared, with highlights including Monkfish Liver from Hokkaido and Wild Tuna from Hachinohe-shi. For "night," Yoru Teppanyaki is dark and atmospheric. As a teppanyaki restaurant, signature iron griddles are used. Fresh and seasonal ingredients, like Japanese red snapper, are cooked to perfection and complemented by various sauces. The inventive design concept only accentuates the inspired food prepared at these restaurants.
Hiru Omakase, G/F, No. 21 Lan Fang Road, Causeway Bay, Hong Kong, p. 9017 9352
Yoru Teppanyaki, G/F, No. 17-19 Forest Road, Tsim Sha Tsui, Hong Kong, p. 5331 3978
Yatchabar
A new izakaya and sake bar, Yatchabar is the brainchild of Wagyumafia's co-founder, Hisato Hamada. Aiming to be a vibrant and cosy hub for friends and all sake lovers, the bar and restaurant has a curated sake collection, sourced from small but high-quality distilleries, including rare, limited-edition brews. To pair with the sake, be sure to order Yatchabar's signature wagyu dishes from the izakaya menu. You'll find Obanzai – simple Japanese comfort food; Kushikatsu – fried meats, seafood, and vegetables on skewers; Shutou – savoury bites that are made with cheese or fish's internal organs; Teppan – the iconic Japanese-style grill using an iron plate; and Shime – noodle soup and soft-boiled rice to warm your stomach.
Yatchabar, Shop 2, G/F, 32 Oi Kwan Road, Wan Chai, Hong Kong, p. 2133 4999

Noods Pop-up at Carbs
American deep-dish pizza joint Carbs has opened Noods, the Asian equivalent of comfort food, for a limited time only (we're glad the pop-up is now extended to the end of January!). Noods' menu is simple, and comes in two parts. First up, the specials are a twist on familiar noodle dishes like the Satay-Mie, a reimagined cha chaan teng dish; the Carbonara, which features instant noodles instead of pasta; and the Noodles Inferno, which includes cheesy sausages, dumplings, cheese, and egg. The second part of the menu pays homage to the famous "cart noodles," where diners can customise their own noodles. Everything from the ingredients to the style of preparation is up to the eater, providing a truly special and individualised bowl of comfort food.
Noods, Carbs, Shop 3, G/F, H Code, 45 Pottinger Street, Central, Hong Kong
Gogyo returns!
Can't get enough ramen? Gogyo is answering your calls as the ultimate ramen destination in town. After its closure in 2019, this casual-chic Japanese ramen gastropub is back in town. Internationally renowned as the "Ramen King," Gogyo blends the charm of a traditional Japanese izakaya with the modernity of a bar. The crowd favourite signature Kogashi Miso Ramen is on the menu, as well as Japanese "tsunami" dishes and a selection of yakitori dishes. An array of craft beers, drinks, and desserts are also available along with the popular Japanese lunch sets. So come in for the drinks, stay for the inventive ramen.
Gogyo, B1/F, Alexandra House, 16-20 Chater Road, Central, p. 3568 5833
Five Guys opens in Kowloon Tong
Rejoice, residents in Kowloon Tong! Five Guys is here to cure your cravings for made-to-order burgers and fries. We've always been fans of the personalised approach at Five Guys, with its nine milkshake mix-ins and 15 burger toppings (which make a whopping 250,000 ways to customise a burger, BTW!). Standing by its the brand's ethos of using only handmade patties and hand-cut fries daily, the new branch has no freezers nor microwaves; instead, you'll spot Five Guys' traditional red-and-white decor, and the gorgeous Lion Rock in the backdrop.
Five Guys (Kowloon Tong), Units 43 & 45, L2, Festival Walk, 80 Tat Chee Avenue, Kowloon Tong, Hong Kong