You'll be spoilt for choice as you set out to sample exciting tongue-tingling, zesty, aromatic flavours made from exotic ingredients at these Indian spots
From the most authentic dim sum to tasty Mexican restaurants and Japanese restaurants, we were made to eat, and to eat well. If you're craving some spicy hot curry or some soothing lassi, look no more! Take your pick from a variety of Indian restaurants in Hong Kong dotting the city and savour everything from crispy dosas to fluffy rotis and spicy fragrant curries.
Indian restaurants in Hong Kong that we can't get enough of
Khana Khazana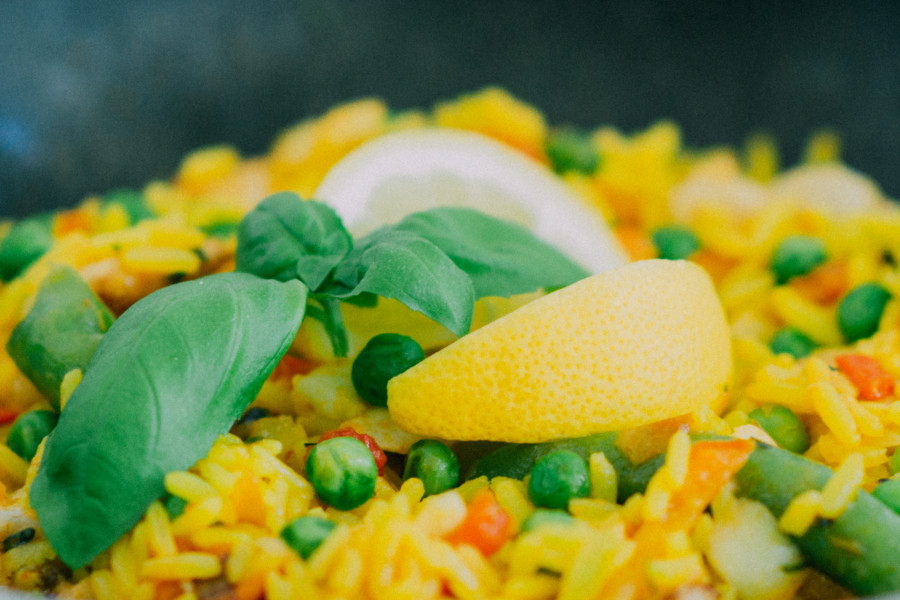 Khana Khazana, one of our favourite Indian vegetarian restaurants in Hong Kong, serves amazing dishes such as the Baingan Bharta (aka eggplant curry) that will make even meat eaters drool. During weekdays, you may fancy trying their executive lunch buffet that features hot dosa, curries and desserts for $98 – what a bargain!
Khana Khazana, 1/F, Dannies House, 20 Luard Road, Wan Chai, Hong Kong, p. 2520 5308, 灣仔盧押道20號其康大廈1樓
Namaste Kitchen
Catering to both carnivores and herbivores, Namaste Kitchen is one of our fave Nepalese and Indian restaurants in Hong Kong of all-time. From traditional okra curry and mushroom curry to Nepalese momos, everything is well-seasoned and flavourful. We just can't complain!
Namaste Kitchen, 38 Queen's Road West, Sheung Wan, Hong Kong, 上環皇后大道西38號地下
Gaylord
Located in the heart of Tsim Sha Tsui, Gaylord Indian restaurant is recommended by Michelin Guide and has been serving delicious Indian cuisine since 1972. Vibrant atmosphere, exotic interior, delicious curries and kebabs, Gaylord manages to deliver a great Indian dining experience like no other.
Gaylord, 5/F, Prince Tower, 12A Peking Road, Tsim Sha Tsui, Hong Kong, p. 2376 1001
Kailash Parbat
This restaurant with an enviable legacy opened its doors in TST recently, and since then, has become a go-to place for people wanting spicy flavourful chaats bursting with a melange of flavours. Apart from the delicious chaats, do try the chhole bhature, vada pav, paneer lababdar, Punjabi dum aloo, garlic naan and chilly paneer and fennel lassi while you're there. This is an absolute haven for vegetarians, and we promise you won't be disappointed with all the homemade goodness.
Check out our full review of Kailash Parbat here.
Kailash Parbat, Unit 302, 3/F, Multifield Plaza, 3 Prat Ave, Tsim Sha Tsui, Hong Kong, p. 3428 5545, 尖沙咀寶勒巷3號萬事昌廣場3樓302室
Curry Lounge Restaurant And Bar
This restaurant in Tung Chung guarantees an explosion of flavours as they offer everything from chaats, shorbas, curries and tandoor-grilled meats to desserts – made from fresh ingredients, halal meat and spices imported from India. If you do make a visit, the lamb chops masala, butter chicken, Hyderabadi lamb biryani, Malai Kofta and Dal Curry Lounge are all worth trying.
Curry Lounge Restaurant And Bar, Shop S, G/F, Seaview Crescent, 8 Tung Chung Waterfront Road, Tung Chung, Hong Kong, p. 2960 1977, 東涌東涌海濱路8號海堤灣畔地下S號舖
Jashan
If you're looking for traditional Indian cuisine with a modern twist, then this is the place to be. Tantalize your taste buds as you dig into their chicken makhani with plain naan, washed down with a tall glass of mango lassi. If you want a taste of everything, try their brunch buffet, and don't forget to end your meal with a hot cup of masala tea!
Jashan, 1/F, Amber Lodge, 23 Hollywood Road, SoHo, Central, Hong Kong, p. 3105 5300, 中環蘇豪荷李活道23號金珀苑1樓
Bombay Dreams
The one name that comes to mind when you think of Indian fare in HK, has to be Bombay Dreams. Apart from a delectable spread comprising their signature dishes salmon dill se, shahi galouti kabab, paneer makhani, chicken tikka, veg biryani and palak paneer, this fine dining restaurant is known for its exotic desserts like jalebi. Do try their lunch buffet for that oh-so-satisfying feeling. The Indian décor and Bollywood music adds to the ambience, making it one of our favourite INdian restaurants in Hong Kong.
Bombay Dreams, 4/F, Carfield Building, 77 Wyndham Street, Central, Hong Kong, p. 2971 0001, 中環雲咸街77號嘉兆商業大廈4樓
Sangeetha
This budget-friendly vegetarian restaurant in TST is known for its simple South Indian fare including dosas, idlis, rasams, vadas and uthappams. Do try the ghee podi roast dosa – and thank us later. For a full meal, try the Thali – a platter comprising a variety of spicy dishes along with pooris, rice and sweets.
Sangeetha, Shop No: 1-5 &31, Upper Ground Floor, Wing On Plaza, 62 Mody Road, Tsim Sha Tsui, Hong Kong, p. 2640 2123, 尖沙咀麼地道62號永安廣場UG層1-5,31舖
Chaiwala
Walk through Hugger Mugger to access this dining hotspot, which offers modern Indian dining in a traditional setting. The décor, inspired by India, features a vintage Indian Chai stand, while Tandoor Ovens are conspicuous in the open kitchen. The taste of keema pav and the Magic Rum Cocktail is sure to linger on your taste buds long after you devour them.
Read our full story on Chaiwala.
Chaiwala, B/F, 43-55 Wyndham Street, Central, Hong Kong, p. 2362 8988, 中環雲咸街43-45號地庫
Bindaas Bar + Kitchen (NOW CLOSED)
This Indian restaurant serves exclusive gastronomical delights in the form of curries and Indian street food with a contemporary twist, while retaining the authentic flavours. You'll want to dig into the vada pav, pav bhaji and nanza while enjoying the live band. Do your taste buds a favour by ordering the Kala Khatta Margherita too.
The kulfi at Bindaas also makes it onto our list of most delicious ice cream stores in Hong Kong
Bindaas Bar + Kitchen, 33 Aberdeen Street, Central, Hong Kong, p. 2447 9998, 中環鴨巴甸街33號地舖