How can you not snap a photo of DPD Deluxe's breakfast?
If you're on the hunt for the best new restaurants in Hong Kong in 2021, then this is the right place to be
We're all about food here at Honeycombers, and we bet foodies like you are too! From the best weekend brunches to the fanciest afternoon teas and the juiciest steaks, we know all the latest food news in the Hong Kong F&B scenes. Now, let's tuck into the April 2021 edition of the best new restaurants in Hong Kong. P.S. Don't miss all the best restaurant openings in Hong Kong from 2020 too!
New restaurants in Hong Kong – April 2021
DPD Deluxe
Conveniently located near Fortress Hill MTR, DPD Deluxe offers fresh feasts that are met with delicate decor. Curated by two teams of star-studded chefs serving both Western and Chinese cuisine, the menu boasts a variety of international dishes – including spaghetti aglio-e-olio with Hokkaido scallop, Omnipork luncheon meat with quinoa in pumpkin sauce, and sweet and sour pork with bell pepper and spicy sauce, amongst others that cannot be missed.
DPD Deluxe, Shop 10B-13, G/F, AIA Tower, 183 Electric Road, North Point, Hong Kong, p. 2827 8328
Salisterra
Crowning the top floor of The Upper House, Salisterra will open in mid-April 2021. Formed by the Latin words salis for salt and terra for Earth, Salisterra will capture the richness of the Mediterranean with the warmth and familiarity of a neighbourhood bistro. Focusing on fresh, vibrant flavours, the menu will draw inspiration from the coastal cuisines of France and Italy, where good food and wine are about bringing people together.
Find out more about Salisterra here.
Bread Pantry
Following the success of Bakehouse and Bread Elements, veteran pastry chef and master baker Grégoire Michaud brings his beloved baked goods closer to home with the launch of Bread Pantry. His new range of artisan breads will be available in supermarkets, food halls, and retailers soon. Shoppers can look forward to Michaud's signature sourdough breads – crafted over 36 hours through a natural fermentation process – in various home-friendly iterations. Bread Pantry's loaves are meticulously baked in stone-bed ovens in true time-honoured tradition and delivered fresh daily.
Find out more about Bread Pantry here.
Wagyu Yakiniku Ichiro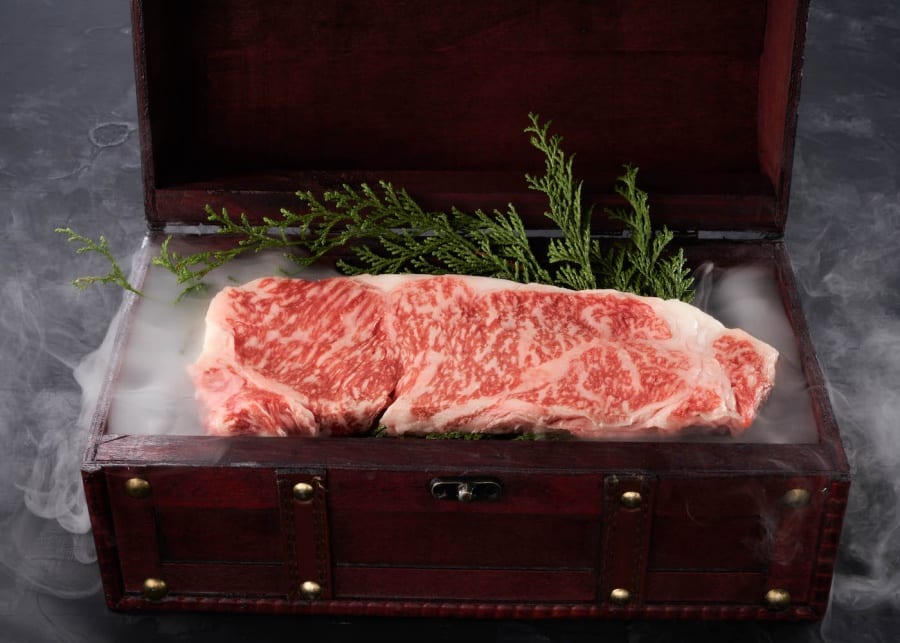 A true Japanese dining experience is arriving in the heart of Jordan complete with unique Shinkansen bullet train service to table grills. The minimalist resto is set to open doors early April, offering unlimited Wagyu beef, a premium selection of seafood, and free-flowing 'help yourself' options (for up to two hours) of finely selected sake, salad, and dessert. Completing the menu are rice, soup and ramen comfort food favourites.
Wagyu Yakiniku Ichiro, 3/F, Pak Shing Building, 31-37 Jordan Road, Jordan, Hong Kong, p. 2736 8218
J.A.M.
To commemorate its grand opening, J.A.M. (Joint Asian Market) presents a new afternoon tea menu with a sweet Asian twist that consists of an eclectic mix of cuisines from South East Asian countries. From 2 – 8 pm daily, you can enjoy the afternoon tea menu offering upscaled street food. Think satay skewers, dumplings, bánh mì, Korean fried chicken, and Phở, all undeniable stable dish favourites.
J.A.M., Lobby, Nexxus Building, 41 Connaught Road, Central, Hong Kong, p. 2808 1086
Le Fromage by Ma
Le Fromage by Ma is bringing healthy, cruelty-free, and non-dairy indulgence to K11 MUSEA. Promising to be Hong Kong's only and finest vegan cheeze establishment, they offer over 20 varieties of vegan cheese, crafted using the finest (and healthiest) ingredients. A pleasant surprise for vegans and non-vegans alike.
Le Fromage, Unit 21 of B201, K11 MUSEA, Victoria Dockside, 18 Salisbury Road, Tsim Sha Tsui, Hong Kong, p. 6019 5889
Katsumoto Hong Kong
Our beloved Japanese eatery to grab the tastiest sandos is opening doors in a brand new locay this April, and we can't quite contain the excitement. Adding to the wide array of cuisine in Elgin Street, Katsumoto attracts patrons with its delish weekend brunch sets, signature cheeseburger rolls, and the delicate tuna tartar. We can't wait to see what the new sando bar has to offer!
Find out more about Katsumoto
Pala
Since its opening at the tail end of 2020 (yes, they braved Covid!), Pala has become a vegan-friendly Roman-style neighbourhood eatery for authentic pizza alla pala and freshly baked panini sandwiches. Each month, Pala's chef will curate a set lunch menu that delivers on flavour and variety for an attractive price. Patrons can opt for either a two-course or three-course meal that can both be paired with drinks. Pala brings Rome to Hong Kong with its courtyard garden offering guests an al fresco dining experience too.
Pala, 7 Amoy Street, Wan Chai, Hong Kong, p. 6979 1332
Les Papilles
Les Papilles, which means taste buds in French, is a cosy bistro that specialises in French cuisine. They're welcoming spring with a new Spring Tasting Menu ($698 per person) with traditional dishes from the south of France. The chef takes a French spin on hummus by adding French tahini, and one of the main courses includes layers of African abalone. Also worth trying is the French Aveyron lamb rack with creamy polenta, Ratatouille, and rosemary jus. If these tickle your fancy, say merci at this classy French restaurant.
Les Papilles, G/F, 44 Tang Lung Street, Causeway Bay, Hong Kong, p. 3114 2389
Marks & Spencer expands Plant Kitchen offerings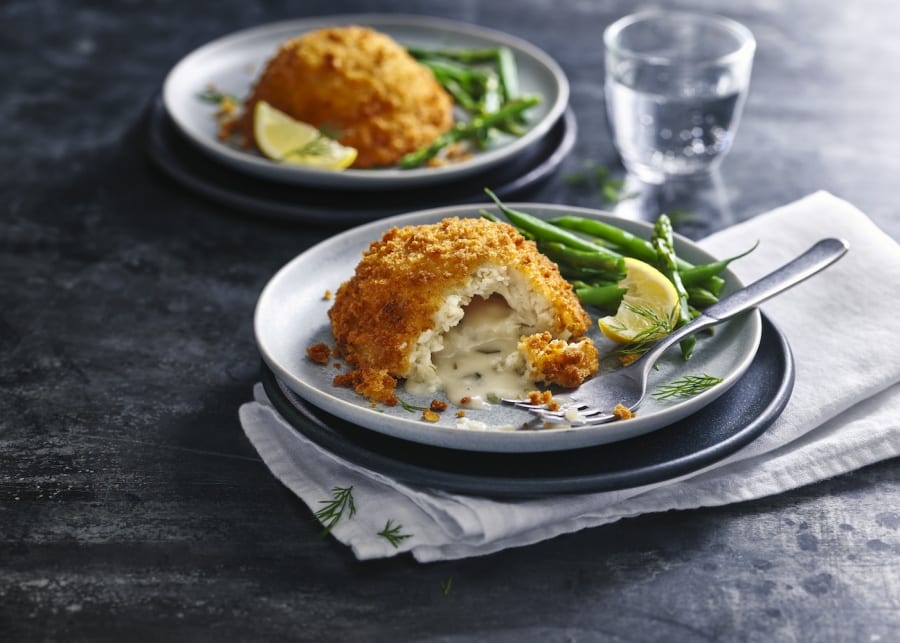 We're likely to find British retailer Marks & Spencer in most corners in Hong Kong, so accessing their new plant-based products should be super simple. New vegan versions of some of its best-known products, such as melt-in-the-middle fishcakes, meatballs, and chicken tenders have just launched. As for the non-dairy scene, we have Plant Kitchen mature-style cheddar cheese which comes either sliced, grated, or in a block. Make space and stock up!
Marks & Spencer has multiple locations in Hong Kong
---
New restaurants in Hong Kong – March 2021
Sugar Rush
We sure love all-day breakfasts, so there's no doubt we will love all-day desserts. Valentine's Day may have passed but it's still completely reasonable to devour sweets and confectionaries with no need for an occasion. K11 Art Mall brings 18 days of sweet rewards in their Sugar Rush pop-up that runs until March 11. Whether you are a chocoholic, a cake fanatic or an all-round dessert maniac, K11 Art Mall's Sugar Rush has got you covered.
Sugar Rush, 1/F & 2/F Corridor, K11 Art Mall, Hanoi Road, Tsim Sha Tsui, Hong Kong, p. 3118 8070
Between pop-up
Following the success of the Tai Kwun opening, Between is launching a limited time pop-up at HAUS in Central to charge up patrons throughout the day. The Kagoshima Wagyu Katsu Sando and the light and healthy Avocado Toast with Japanese Egg alongside a hand-drip coffee or beetroot soy has got to be the best way to get prepped for the day. The Between barista team will be onsite to educate guests about coffee beans and brewing.
Between, HAUS, Shop 38 & 40, G/F, 48 Queen's Road Central, Central, Hong Kong, p. 2877 8711
Big Birdy
This second branch dishes up a menu of fresh, delicious free-range flame grilled Portuguese style chicken with housemade Peri Peri sauces, a bountiful selection of chef-crafted superfood sides, made-to-order sandwiches, and a full-range beverage menu of curated cocktails and specialty beers. Perpetuating the hangout vibes, Big Birdy also puts on a banging weekday happy hour from 3 to 8pm with drinks starting from HK$40. Take-away, delivery and catering are also available.
Big Birdy, G/F, 9B, Ship Street, Wan Chai, Hong Kong, p. 3401 1022
Feather & Bone shop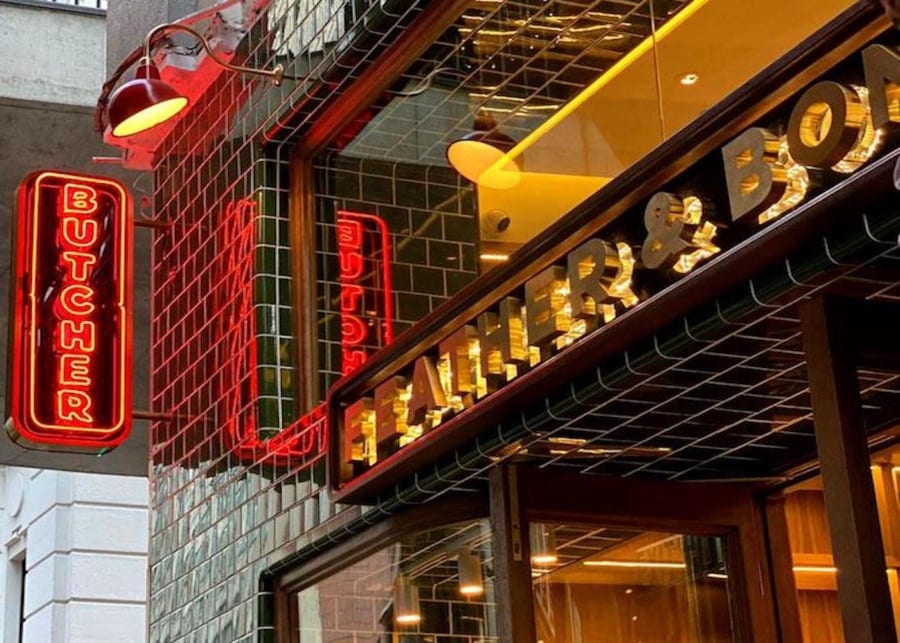 What starts in Central, stays in Central. Feather & Bone has opened a new shop, its new locay is set on Hollywood Road near its Mid Levels eatery. New location but same old luscious meat in this iconic green facade using vintage tiles inspired by archetypal British butcher shops from the 1930s. To commemorate the new opening, the shop is offering 10% off any whole beef slabs purchased to-go.
Feather & Bone, 20 Hollywood Road, Central, Hong Kong, p. 2325 8570
Gardini Ristorante E Bar Italiano
The Lovelocks Afternoon Tea at The Pottinger is a collaboration with British jewellery brand Annoushka, this luxurious romantic tea set is to run until 23 April 3.00 – 5.30 pm daily. The culinary team at Gradini translates its savouries to match with the jeweler's contemporary designs. Sweets include an enticing selection of dainty desserts such as lemon madeleines with gold chocolate, honey jelly with gold leaf, and rose panna cotta with gold leaf, to be paired with freshly brewed illy coffee, a selection of premium whole-leaf teas, or in-house cocktails.
Gardini Ristorante E Bar Italiano, Lobby Level, 74 Queen's Road Central, Central, Hong Kong, p. 2308 3088
Fish Bar
The tantalising menu serves up a fine selection of daily fresh catch and sustainable seafood sourced from the world. Get a glimpse of the chefs in action at the open kitchen whilst indulging in a scrumptious seafood feast. The signature dishes include chillies seafood tower, crab and lobster cake, mussels and fries, and grilled spinach octopus. The restaurant has alfresco dining and is located adjacent to the swimming pool, offering a refreshing and tranquil dining experience.
Fish Bar, Pacific Place, 88 Queensway, Admiralty, Hong Kong, p. 2810 8366
Royal Caviar Club
Renowned worldwide as a pioneering brand in fine food products, Royal Caviar Club offers exclusive access to the world of fine things and rare pleasure – from premium caviar and champagne to luxury accessories. Royal Caviar Club is launching its first ever pop-up store, at Lane Crawford in Pacific Place until 7th March 2021. We are definitely curious to know how the Aurum 23.75K Edible Gold Flakes Gift Set tastes (yes, edible gold!).
Royal Caviar Club, One Pacific Place, Level, 88 Queensway, Admiralty, Hong Kong, p. 9447 8565
The Place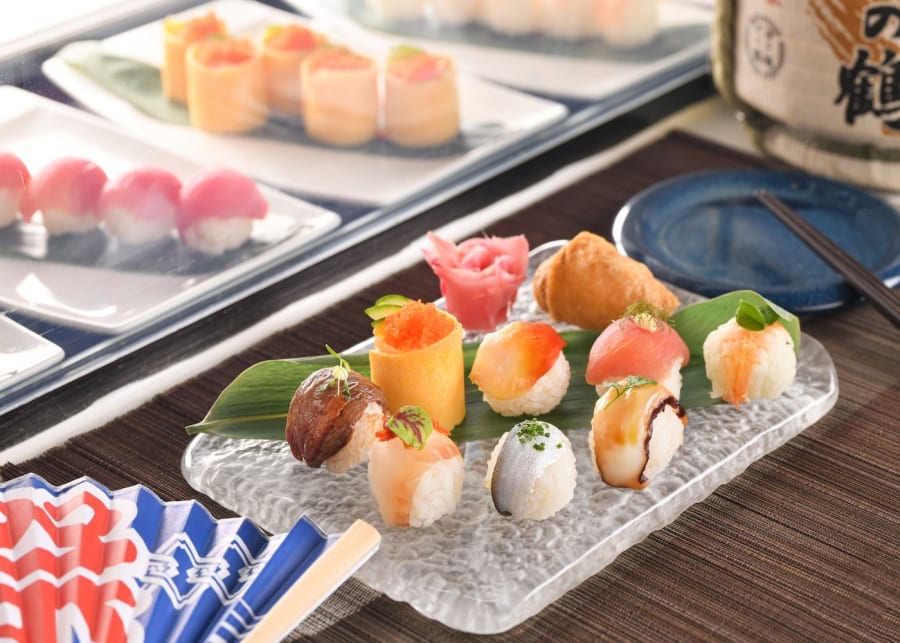 The Place at The Cordis introduces an authentic selection of Japanese and Korean teatime delicacies, live cooking stations, and strawberry desserts, available every Saturday, Sunday and Public Holidays from 3:15 pm to 5:30 pm. The tea-set is all-rounded with Takoyaki octopus ball, cheese corn dog, kimchi fried chicken, and strawberry basque cheesecake, to name a few. Each guest will enjoy a complimentary glass of special drink with a choice of strawberry sparkling wine, strawberry chocolate milk or Korean honey yuzu tea, plus the free-flow chilled orange juice, fruit tea, coffee or tea.
The Place, Level L, Cordis, Hong Kong, 555 Shanghai Street, Mong Kok, Hong Kong, p. 3552 3028
The Last Resort
The Last Resort is the latest establishment in the growing portfolio of Black Sheep Restaurants. The nostalgic vibes on this bar matches with those you may have seen in movies – you know the one pub everyone in the suburb goes to for a pint. The reasonable prices and the cosy ambience is set to make you feel at-home after a long day at work. A variety of beers on tap and wallet-friendly wines ($40 per glass) round out the short but sweet selection of dive bar staples (including some fried chicken).
The Last Resort, 52b Peel Street, Central, Hong Kong, p. 2442 2440
208 Duecento Otto
The first restaurant opened by JIA Group, 208 Duecento Otto celebrates 10 years of serving authentic and flavourful Italian cuisine. 208 was the first restaurant to introduce Neapolitan pizza to the local market, and they're changing the game for Italian cuisine with their revamped menu. Along with that, they're introducing a new concept, The House of Aperitivo which specialises in vermouth, fortified wines that have been flavoured with various herbs and botanicals.
208 Duecento Otto, 208 Hollywood Road, Central, Hong Kong, p. 2549 0208
Cultivate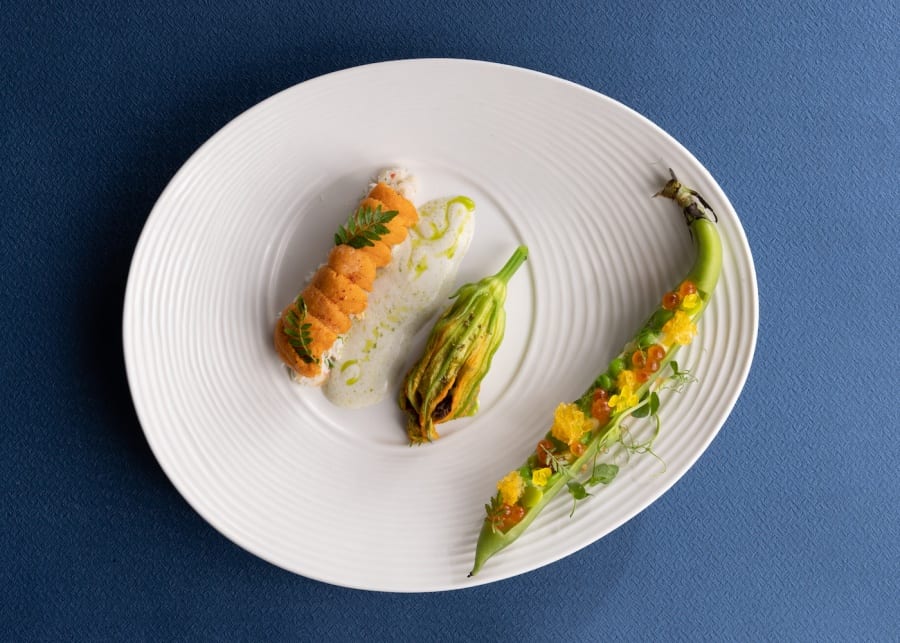 The first restaurant venture helmed by Chef Leonard Cheung, is set to redefine Hong Kong's perception of fine casual dining when it opens its doors this March. The forward-thinking chef and his talented kitchen team will showcase beautiful and complex creations on a constantly evolving 8-course tasting menu where a third of the menu will change every three weeks. Rather than just leaning towards premium proteins, the restaurant will elevate humble and seasonal ingredients with advanced cooking techniques and unconventional flavor combinations.
Cultivate, G/F, 29 Elgin Street, Soho, Hong Kong
District8
After setting their first location the Elements, District Eight opens in the bustling new town of Tseung Kwan O, positioned right by the promenade offering views of the river. Offering French classics like escargots, the new eatery serves weekend brunch, lunch, and dinner. Be sure to try their finest selection of wine and freshly made pastries for a true Parisian experience. 
District8, Shop 10, Greenwich Village, Waterfront Promenade, G/F, Alto Residences, 29 Tong Yin Street, Tseung Kwan O, Hong Kong, p. 3500 5860
7-Eleven – new OmniEats products
Our favourite convenience store has taken a new and exciting leap towards providing vegetarian options. They have teamed up with Green Monday to launch a range of plant-based meals, including ready meals to go and classic dim sum dishes in over 700 stores, as well as over 30 items plant-based snacks and other items in 150 stores. 
This range includes two exclusive OmniEat's ready meals that are only available in 7-Eleven namely OmniPork Strip Spaghetti in Black Pepper Sauce and OmniPork Strip Rice Vermicelli with Sesame in Teriyaki Sauce. They are also launching two new OmniEat's dim sum products, OmniEat Siu Mai and OmniEat Crystal Dumplings, simultaneously with Green Common.
7-Eleven locations across Hong Kong
---
New restaurants in Hong Kong – February 2021
TMK – Rap & Rolls
The newest addition to the temaki-style sushi roll resto, Rap & Rolls is TMK's spin-off with a fresh new locay in Moon Street, Wan Chai. The lunch sets cost $148 per person for two courses, with an addition of just $20 for an extra dish. The Rap & Rolls Hamachi served with jalapeño and crispy quinoa is hands-down a must-try. The TMK Bowls have thoughtfully curated vegetarian and vegan options to fit your liking and preference.
TMK Rap & Rolls, 17A Moon Street, Wan Chai, Hong Kong, p. 2662 2269
Zoku
The Hari's newest addition, Zoku takes a contemporary spin on traditional Japanese cuisine, refreshing patrons with every bite. It is open every day for lunch; lunch sets start from $298 per person. The set includes one main course, miso soup, vegetable tempura, pickles, and mochi ice cream, with either coffee or tea on the side.  We also recommend trying dishes off the a-la-carte menu, namely the kushiyaki, Wagyu steak, and mochi cake with coconut sorbet.
Check our restaurant review on Zoku for more deets.
Zoku, 330 Lockhart Road, Wan Chai, Hong Kong, p. 2129 0388
Dough Bros
No doubt that pizza is "a people food", what we mean by that is how it's the go-to party food, perfect for intimate gatherings. We all know and love Dough Bros' sourdough pizzas (made to order) and heavenly doughnuts, and they're opening their fourth branch at a prime location in Wan Chai. The pizzas come alongside their signature garlic and herb dip. Also, delivery is available from FoodPanda and Deliveroo for your convenience.
Dough Bros, 25 Queen's Road East, Wan Chai, Hong Kong
The Alp
Lounge Hakuba launches its subsidiary culinary line and cafe The Alp, a cosy woodlodge-style cafe serving Japanese-Western fusion bites, light meals, and artisanal coffee. The Alp aims to bring the vibes of a lodge cafe in the alpine area of Japan to Hong Kong and is a great place to get some work done (the seats are just so comfy!). Lunch sets are only served during weekdays and they include the main course, the appetizer of the day, and a dessert. Vegetarian options are available – the smashed avo sourdough, portobello Sando, and zucchini fries sure offer a hip twist.
The Alp, Shop 302, 3/F, Tower 535, 535 Jaffe Road, Causeway Bay, Hong Kong, p. 2111 1707
Cabana Breeze Bar & Grill
Tiki lounges just get their decor (and drinks) right! Cabana Breeze is Tung Chung's pet-friendly Tiki-inspired bar and alfresco all-day dining. The menu offers an array of Italian dishes, savoury seafood bites, and of course, their signature cocktails. Some cocktails are inspired by Hong Kong itself, Dark & Stormy Lantau is infused with homemade ginger beer, and Homekong Sling is as buzzy as the city.
Cabana Breeze, Shop G12-15, T Bay, 9 Yi Tung Road Tung Chung, Lantau Island, Hong Kong, p. 2777 8980
Teppanyaki Mihara
This prestigious yet affordable Japanese gastronomy with a contemporary global twist debuts at The Parkside in Tseung Kwan O. The elegant new grill is named after its accomplished chef Terufumi Mihara. The premium menu offers four seasonal specialties; Miyazaki A4 Wagyu beef sirloin, jet-fresh seafood including tuna, and Hokkaido scallop and oysters along with Canadian lobster and South African abalone. The restaurant's lunch set includes a choice of 8 main courses. The bar has a jaw-dropping variety of 100 rare sakes, wines, shochu, and spirits.
Teppanyaki Mihara, Shop G06, The Parkside, 18 Tong Chun Street, Tseung Kwan O, New Territories, Hong Kong, p. 3618 8212
Izakaya by K
Stellar Michelin-style Japanese dining is migrating to Tseung Kwan O with the opening of Izakaya by K at The Parkside, opening alongside sister-restaurant Teppanyaki Mihara. Signature specialties on the menu include Wagyu beef pot rice, with top-grade Miyazaki filet with a twist of Madeira sauce. As well as, Chef Yusuke's reimagined traditional izakaya cuisine including fatty tuna tartare with avocado paste and marinated egg yolk, topped with caviar. There are semi-private seatings divided within the restaurant, for some added privacy and cosiness, whilst indulging in a feast.
Izakaya by K, Shop G07, The Parkside, 18 Tong Chun Street, Tseung Kwan O, New Territories, Hong Kong, p. 3618 8211
Aussie Grill by Outback™
Dynamic international fast-casual restaurant brand Aussie Grill by Outback™ opens a flagship at Entertainment Building in the heart of Central. Aussie Grill by Outback™ sets a new quality benchmark for convenient "fast" food with a tantalising menu of top-quality specialties all made freshly to order, from signature burgers, steaks, and snacks to salads and desserts. Meals are served with a side dish choice of the brand's trademark handcrafted kettle chips, fries, roasted veggies, or salad. In all honesty, it's hard to pinpoint which dish is the crowd-pleaser, they all are!
Aussie Grill by Outback, G/F & 1/F, Entertainment Building, 30 Queen's Road Central, Central, Hong Kong, p. 2399 0309
The Aubrey
Maximal Concepts and Mandarin Oriental Hong Kong have announced an exciting new collaborative venture; The Aubrey is an eccentric Japanese Izakaya on the hotel's 25th floor. The space will encompass three distinctive bar experiences where guests will be taken on a journey of Japanese craft cocktails, whiskies, and cuisine curated on the foundation of exceptional and sustainable ingredients.
The Aubrey, 5 Connaught Road, Central, Hong Kong, p. 2825 4001
Rollin
Rollin, a Korean food and lifestyle brand, is launching its first outlet – in the basement of Landmark's new retail urban wear concept Belowground. Rollin offers delicious savoury rice rolls and roll cakes served in stylish sneaker boxes. Its gourmet rolls range from Asian to Western flavours, including Korean fishcake and tofu roll, Mortadella sandwich, or a truffle beef rice roll. Rollin's roll and roll cakes start from HKD40 each and are available for takeaway from Belowground.
Rollin, 15 Queen's Road Central, Landmark, Central, Hong Kong, p. 2500 0555
Park Aura
"Park Aura · Tin Hau", the new landmark for feasting, opened in Tin Hau Food Square. Park Aura introduces both local and international dishes to the Food Loft – a spot with multinational choices of fine restaurants, turning Tin Hau Food Square into a more desirable place for food hunting. Covering two floors, there are a variety of 14 outlets to choose from, and a number of eateries are offering Chinese New Year specials, be it gift sets or specialty menus.
Park Aura, 54 Electric Road, Tin Hau, Hong Kong, p. 5218 1491
---
New restaurants in Hong Kong – January 2021
Date by Tate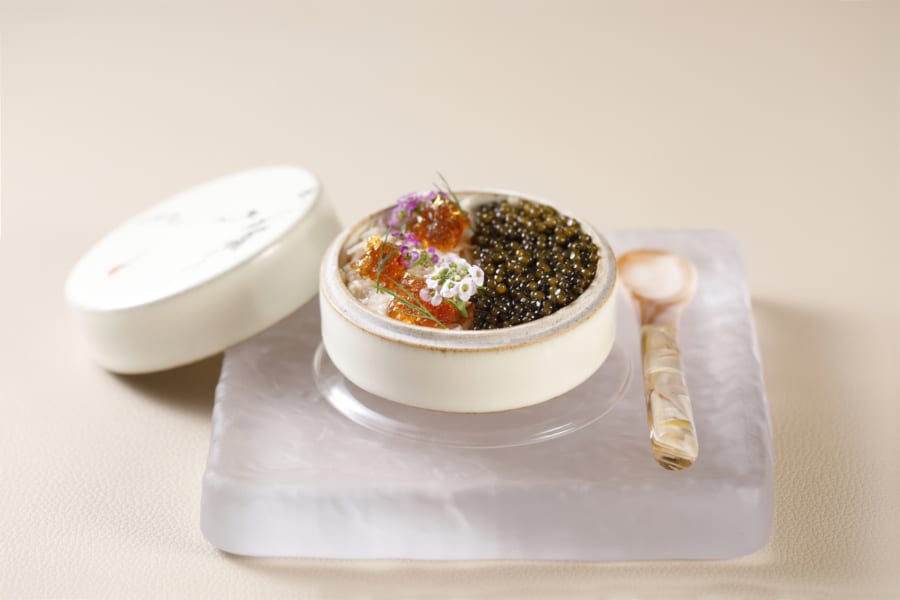 Not exactly a new restaurant, but Date by Tate is one of the latest gourmet lifestyle stores that all foodies have to check out. Refined French Chinese restaurant Tate Dining Room recently launched its physical retail shop, offering an array of beautiful gift boxes, take-away meals and homeware. Savour renowned pastry chef Vicky Lau's creation, ranging from Chinese Almond Financier to Ode to Shan Shui earl grey mousse cake. Elegant home accessories like scented candles, silverware and bamboo ware are also available.
Date by Tate, 210 Hollywood Road, Sheung Wan, Hong Kong, p. 6730 2494
Ask for Alonzo – Happy Valley
Our to-go restaurant in Tai Hang and Quarry Bay, Ask for Alonzo has opened its third branch in Happy Valley. Serving the brand's all-time classics like pasta, negronis and house music, Ask for Alonzo is not only a great neighbourhood eatery to dig into delicious Carbonara and Italian Frittata but also snappers and risotto. Don't miss out on their signature cocktails and negronis during happy hours.
Ask for Alonzo, Shop 19, G/F Hang Fung Mansion, 17-19 Wong Nai Chung Road, Happy Valley, Hong Kong, p. 2891 2236
Shiro
One of our fave restaurants in Pacific Place, Shiro recently re-opened its Admiralty location, presenting a refined menu and uplifted environment. Part of the new menu, the crystal sushi collection is curated with iridescent jelly and seasonal delights, featuring luxurious ingredients like caviar, scallop and rose. Another delectable addition to the new menu is Seared Wagyu Beef Woven Sushi with Fried Sakura Ebi— strips of woven wagyu beef topped with crispy sakura ebi, fusing the tenderness of the premium meat with the aromatic sticky rice at the bottom.
Shiro, Shop 123, Level 1, Pacific Place, 88 Queensway, Admiralty, Hong Kong, p. 2117 9481
Ita Meshi
Looking for a Japanese Italian fusion restaurant in Tin Hau? Ita Meshi is the place to be. This neighbourhood gastropub serves an array of creative yoshoku cuisine, ranging from Lobster Mac n' Cheese to Green Tea Soy Sauce Hanger Beef Tagliata, and Watermelon Burrata to Uni Crab Roe Risotto. To savour all the Japanese umami, make sure to try their addictive Matchamisu and Matcha Yuzu Blancmange.
Ita Meshi, G/F, Lau Li Street, Tin Hau, Hong Kong, p. 2336 1176
Venchi
The 140-years-old legendary chocolatier Venchi is opening its twelfth Hong Kong store in apm Kwun Tong. Loved for their refined ingredients and traditional craftsmanship, the new store offers the first Venchi lounge in town, a spacious seating area for guests to enjoy exclusive gelato desserts. Only available at the apm store, the dessert menu includes mouth-watering items like 360 Chocoviar and Tiramisu Please. All four desserts are loaded with luxurious toppings such as Piedmont hazelnut and chocoviar grains, offering a dynamic sensation as you savour Venchi's gelato.
Venchi, Shop C-16, apm, 418 Kwun Tong Road, Kwun Tong, p. 2117 8935
Masa Hong Kong
Enjoy refined omakase at Lai Sun Dining's latest Japanese restaurant Masa Hong Kong. Guests will indulge in a minimalistic omakase experience at the warm wooden counter, gazing at the old Supreme Court Building while the chef freshly crafts your customised sushi.
Masa Hong Kong, 5/F, CCB Tower, 3 Connaught Road Central, Central, Hong Kong, p. 2131 1303 (Opening date to be announced soon)
Chickpea
Featured in our 2020 new restaurant guide, the popular grab-n-go vendor Chickpea is opening its second branch in Wan Chai soon. Hummus bowls, pita pockets, salads, rice bowls… Dig into an array of healthy, middle-eastern inspired dishes loved by both meat-eaters and vegetarians. If you are looking for a quick lunch fix near Wan Chai, order from Chickpea online and your food will be ready by the time you arrive.
Chickpea, Wan Chai, Hong Kong (more details to be announced soon)
J.A.M. (Joint Asian Market)
A 200sq-m casual eatery, J.A.M. presents a unique food experience with its dynamic Asian culinary fare and groceries. The market features four Asian gastronomic concepts: Korean home deli at Mamalee Market, Vietnamese classic at Moi Moi, contemporary dim sum at Sifu, and Singaporean favourites at Uncle Quek. Whether you plan to stop by for a quick meal, take-away set or grocery shopping, J.A.M. has got an array of heart-warming food to fuel your day.
J.A.M., Nexxus Building, 77 Des Voeux Road Central, Central, Hong Kong (more details to be announced soon)
Lucciola
An Italian ristorante and bar inside the latest hotel The Hari Hong Kong, Lucciola serves beloved Italian classics inside a modern environment. Other than the two-course ($198) and three-course ($98) lunch menus, a la carte items featuring an array of jet-fresh Italian delicacies are available. Start the meal with a refreshing La Burrata Pugliese, then dig into the 24-hour-braised Piedmontese Veal Shank with Risotto. Don't forget to try the timeless Italian dessert Tiramisu enriched with silky mascarpone and egg yolk.
Lucciola, The Hari Hong Kong, 330 Lockhart Road, Wan Chai, Hong Kong, p. 2129 0333