Here's all you need to know about the hip 'hood of Seminyak - your personal guide to Bali's most popular social, shopping & sunset scene
Whether you're a Bali regular or just heard it through the grapevine, Seminyak is where it's at for a bit of glitz and glam in the snazzy centre of South Bali. Upmarket and uber popular, this buzzing Bali neighbourhood is spilling with cool cafes and hip restaurants, plenty of spas for your ooh-and-ahs, cool beach bars, swanky villas (aka party pads) and alllll the ritzy resorts. Read on for our Ultimate Guide to Seminyak, Petitenget & beyond…
HIP SEMINYAK GUIDE
Where to eat, stay & play
---
TOP 5 BEST CAFES IN SEMINYAK
Where to find good coffee, great food & chill vibes
The Tropical-Cute Spot:  Cafe Organic
Fresh white walls, indoor palm trees and pineapples on every table – yep this place is a 'grammer's dream spot. The brekkie/brunchie style menu is full of fabulous vegetarian fare that is beautifully presented and super health conscious, alongside a range of takeaway treats on hand for a guilt-free arvo tea break. Drink-wise, it's all about healthy smoothies, juices, top-notch coffee and happy kombuchas for the cleansing crew.
Café Organic, Jl Petitenget 99x Seminyak, p. +62 821 464 89669, e. [email protected] Open daily 7am – 5pm.
The Vegan Institution:  KYND Community
SO much more than just a gorgeous café, KYND is a community of earth-conscious foodies serving up plant-based dishes and drinks for people who like to tread lightly. Veggies and vegans will love their inventive menu, which is a feast of flavours – both sweet and savoury. Think salad bowls and gourmet toasts with a range of super wholesome toppings, and some of the best smoothies and waffles in town. Pssst – they're open for dinner too!
KYND Community, Jl Raya Petitenget No12x, p. +62 859 3112 0209, e. [email protected] Open daily 6am – 10pm.
The Trailblazer:  Sisterfields
A stone cold hit since day one, Sisterfields has to be one of the most popular eateries in central Seminyak, with lines out the door for brekkie, lunch and dinner. Fear not though, the service is faultless and it's never long before the ever-smiling staff will have you settled in, sipping and snacking away on the incredible, instagrammable dishes – pulled pork charcoal buns, insta-famous polenta fries and Acai berry bowls, no less.
Sisterfields, Jl Kayu Cendana No. 7, Seminyak, p. +62 811 3860 507, e. [email protected] Open daily 7am – 10pm.
The Technicoloured Island Cafe:  Sea Circus
This brightly coloured address in hues of sea green and neon pink (with staff fitted out in Bali Boat Shed designs) is a Seminyak institution. Perk up your morning with delish coffee, a designer brekkie or pressed juices, and that's all before lunch. Expect a surprise mantra with your coffee – fortune cookie-style wise words delivered with every caffeine hit. Sea Circus also over-delivers with its food options – and after a boozy night out (it is Seminyak after all), you might also need to try the Sin City Hangover meal.
Sea Circus, Jl Kayu Aya No. 22, Seminyak, p. +62 361 738667, e. [email protected] Open daily 7.30am – 10pm.
The Neighbourhood Cafe:  Pison Coffee
A firm fave on the main drag through Petitenget, Pison is all about good coffee in gorgeous, rustic-style surroundings (we LOVE the antique tiled floors). For the food, a full cache of café style brekkie, lunch and dinner options both Asian and Western are the order of the day. After dark, keep an eye out for nightly live music sessions here, which always draw a happening crowd.
Pison Coffee, Jl Petitenget 19, Seminyak, p. +62 82 144 560 066. Open daily 8am – 11pm. 
TOP 10 BEST RESTAURANTS IN SEMINYAK
Where to wine & dine in style 
It's a hard task to choose only a few of our faves, as Seminyak has more hot new restaurants opening each week than there are sarongs to buy in Bali. So here's a few that stand the test of time, and for the newest cool kids on the foodie block, book into to any of our Hot New Tables featured here, or check out our full list of Seminyak's best restaurants for any occasion.
Pizza & Party:  Da Maria
A taste of the Capri coast right here in Bali, Da Maria is the ultra hip Italian restaurant on the Seminyak strip that knows just how to feed our pizza lust. The brainchild of Aussie restaurateur Maurice Terzini, this eye-catching lunch and dinner spot boasts amazing pizzas and some of the coolest cocktail creations in the 'hood – not to mention one of the hottest Sunday parties around.
Da Maria, Jl Petitenget No.170, Seminyak, p. +62 361 934 8523. Open daily 12pm – 2am.
A Mexican Fiesta:  Motel Mexicola
Motel Mexicola is without doubt the hottest hombre on the Seminyak block. Everybody loves the 1960s Acupulco retro stylin' at this mexican-inspired party pad of bright neon and tasty delights – the wall murals are divine and the food is muy delicioso. Chef Steven Skelly is the real deal and he serves up some tasty traditional Mexican food designed to share with your crew. You'll think you've gone to tequila heaven when you check out the bar (uno, dos, tres… VAMOS!) But us, we especially love the tunes and getting our groove on the dance floor after dinner – margarita in hand, gracias!
Motel Mexicola, Jl Kayu Jati No. 9x, Petitenget, Seminyak, p. + 62 361 736688. Open 11am –1am daily.
The Original Beachfront Bae:  La Lucciola
Seminyak's original, simplest and possibly most loved beachfront institution. It's a little bit of 'old-Bali'  in the best way possible, before high-tech and high-stylin' took over.  Here's where you'd head for Mediterranean fare and a huge selection of wine. It's impossible not to love "La Looch", with its always amazing service, legendary food and excellent views.  We love that it's potentially Seminyak's only place with no wi-fi – just like Bali used to be.
La Lucciola, Pantai Petitenget (next to Petitenget Temple), Seminyak, p. +62 361 730 838. Open daily 9am – 11pm.
An Award-Winning Rep:  Sarong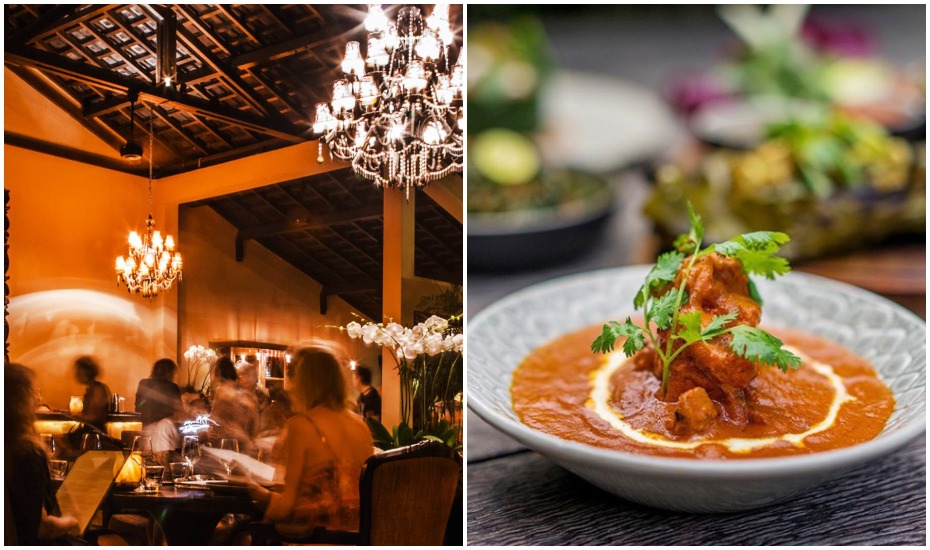 The ultimate Seminyak dining destination to please even the most sophisticated of gourmands, may just have to be Sarong (and it's a tough category to choose!). Celeb Chef Will Meyrick (who also gave us Mama San, Tiger Palm, Hujan Locale and Som Chai) has shaped Sarong into a melting-pot of eastern cuisines, and actively incorporates traditional Asian techniques, like using an Indian tandoor oven and Balinese coconut grill, into his flavourful, elaborate dishes. But note: book before you leave home, or you'll be disappointed.
Sarong, Jl Petitenget No 19, Kerobokan, p. +62 361 4737 809. Open daily 6.30pm – midnight.
The Oh-So Hip:  Mama San
Anyone who's anyone absolutely must make a meal at Mama San, not only for the delicious pan-Asian cuisine, but for the buzzing cocktail scene, too. The trendy restaurant – also from chef Will Meyrick – serves up an impressive and vast menu of modern through to simple-sounding Asian bites, like Roasted Peking Duck with red bean sauce and Tom Yum Soup. But don't be fooled – the ingredients are only tip-top quality sourced from around the country, and the standard is world-class. Couple that with the upscale interior and you've got yourself a resto you'll never want to leave.
Mama San, Jl Raya Kerobokan No. 135, Banjartaman, Seminyak, p. +62 813 3942 3033. Open daily 12pm – 11pm.
Indonesian Fine Dining:  KAUM
Part of the epic Potato Head empire, KAUM is all about exotic Indonesian dishes served up in a fine dining setting. Its beautiful interior is a scrumptious love letter to this incredible archipelago with elements from all over the country, so saddle up for a culinary journey you won't forget any time soon at this chic Seminyak hotspot.
KAUM, Jl Petitenget 51B, Seminyak, p. +62 361 300 7990, e. [email protected] Open daily 12pm – midnight.
Poolside grazing:  Mrs Sippy Bali 
Mrs Sippy is Bali's hip pool bar that brings in Seminyak's cool crowds with its delish bites, the biggest saltwater pool we've ever seen, and happy hours galore beneath the tropical sun. This ultra-cool brand is originally from one of Sydney's hottest suburbs (with a seriously suave F&B team behind it) and it's everything the Sydney spot has become known for, and more. Think seaside LA with a party Miami vibe, cool Grecian touches and some of Seminyak's best bites. Try the poke bowls (all of them) and graze your way through the Mediterranean poolside bites, like olives, dips, breads, tacos, charcuterie boards and salted calamari. Yum, yum, yum (and splash!).
Mrs Sippy, Jl Petitenget, Gang Gagak 8 Seminyak, p. +62 361 3351079,  e. [email protected] Open daily 10am – 9pm.
Sublime steakhouse:  Si Jin
A modern steakhouse with a Korean twist? Count us in. This cosy, sophisticated steakhouse had us at premium cuts, like the 30 day aged Sumatran rib eye and the signature black striploin. Trust us when we say you'll also want to try the Koran namul, made with roasted sesame, crispy garlic rayu, silken tofu, wagyu butter with meyer lemon rosemary, and Katsuo (yum!). Did we mention it serves epic cocktails too? Try the tipsy Jamaican and the Ticket to Seoul.
Si Jin, Jl Lebak Sari no. 18 Petitenget, Kerobokan, p.+62 812-3871-3964; Open daily 5pm – 9pm
Sea views and seafood:  Seasalt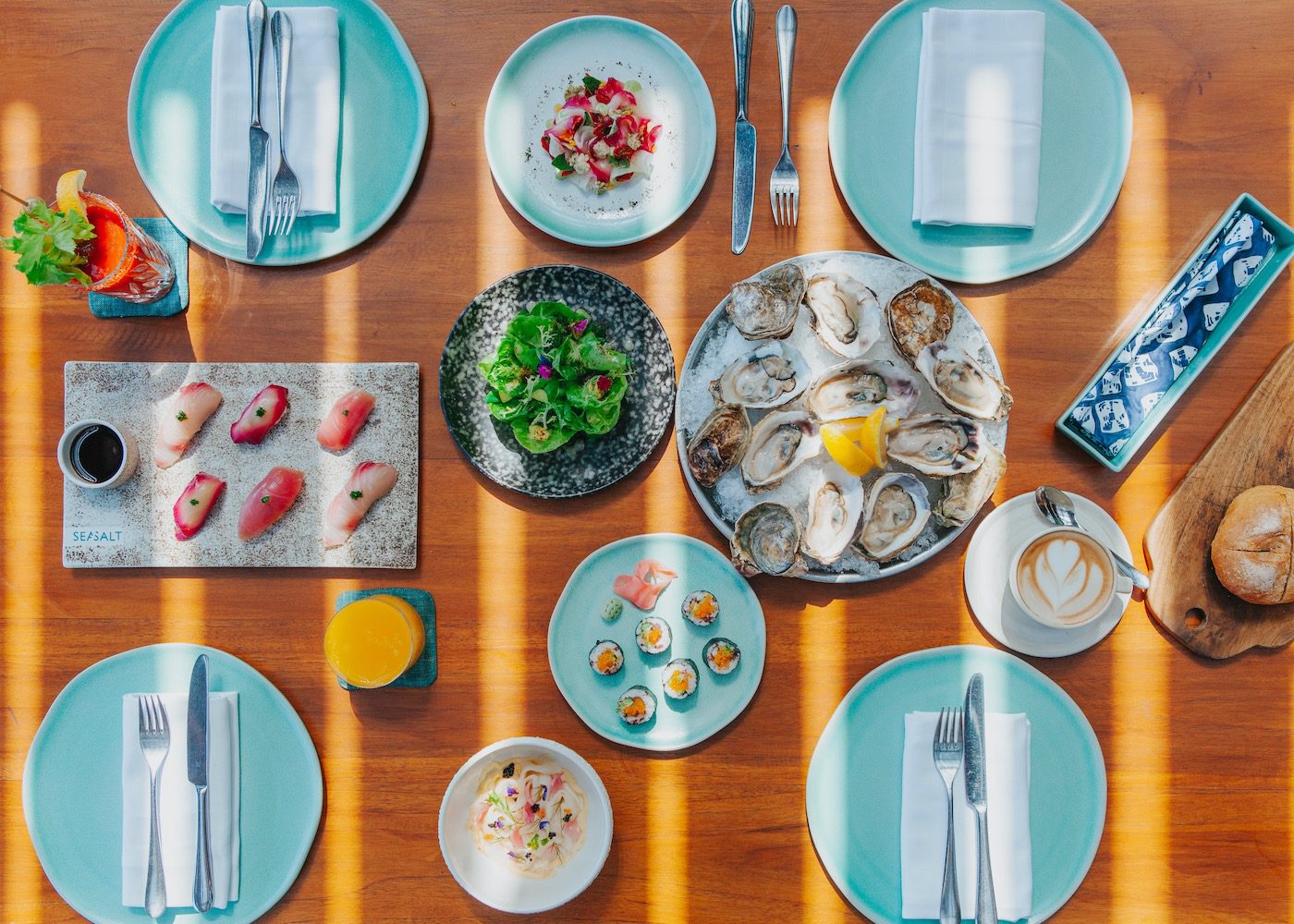 Seasalt is Seminyak's ocean and salt-inspired restaurant that we've fallen head over flip flops for. It's located right on the beachfront at Alila Seminyak, with endless ocean views and an ever-present sea breeze as company. Beachy, chic and also home to one of our fave Sunday brunches in Bali, this fabulously fresh seaside restaurant is a must-try, with sublime Japanese-infused dishes. It goes without saying that sundowners here are unparalleled, with exceptional designer cocktails that follow a strict zero-waste concept. Cheers to that!
Seasalt at Alila Seminyak, Jl Taman Ganesha No. 9, Petitenget, Seminyak, p. +62 361 3021 889 / +62 811 3867 544, e. [email protected]; 7am – 10pm
Italian fine dining:  Mauri
A sleek Seminyak icon, Mauri is a stunning and contemporary space serving up modern-Italian creations from award-winning Chef Maurizio Bombini. Open for dinner only, top-shelf local ingredients (mostly homegrown within Mauri's own rooftop hydroponic garden) are served up in their purest form, like fine parmigiano ravioli or tuna in caprione. Choose from the a la carte or seasonal tasting menus, or prop up at the 5-seat chef's counter for a truly intimate and private experience. Arrive early and meander up to the mezzanine bar and lounge for some small bites and pre-dinner cocktails served "Aperitivo Style".
Mauri, Jl Petitenget No 100, Seminyak, p. +62 817 776 177, e. [email protected]; Open daily, 6.30pm – 11pm, Fri to Sat 12pm – 3pm, Sun 11.30am – 3pm.
THE BEST SHOPS & BOUTIQUES IN SEMINYAK
Where to shop up a tropical storm with a healthy dose of retail therapy
Where to start when planning your shopping itinerary in Seminyak's epic maze of endless lanes, designer labels and alluring shop windows?  Well, you're in luck as you can start right here with our Ultimate Guide to Shopping in Seminyak! But to give you a better idea on how to map out these favourites, here's a few of our most frequented shopping areas in Seminyak with a cluster of our fave boutiques to shop 'til you drop.
Visit Jalan Cendana (the little road off Jalan Kayu Ayu opposite Seminyak Square) for a selection of island-inspired fashion such as Kiosk, Frockk Boutique and Uma and Leopold for gorgeous cotton dresses, shorts and cute little tops.  From there, Venture onto Jalan Kayu Ayu to visit Sundays Resortwear for a wide range of brightly coloured dresses, tops and kaftans (Camilla-inspired, but in cheaper fabrics to help the shopping budget go further!), and Drifter Surf for any surfy cool clothing for men or women.
Otherwise, Jalan Petitenget (from W to way past Potato Head) provides you with loads of options from Deus, Jetset Gypsy, Magali Pascal, Lulu Yasmine, & Seafolly, to Little Joe Woman by Gail Elliott and Carga for gorgeous homewares. Towards the bottom of Petitenget at the intersection of Jalan Kayu Ayu/Oberoi and Jalan Kayu Jati (opposite VIN+ wine house) you'll find Mist, State of Georgia and more as well as the ever-popular Bali Boat Shed. Neighbouring Sea Circus can feed the energy levels on the way!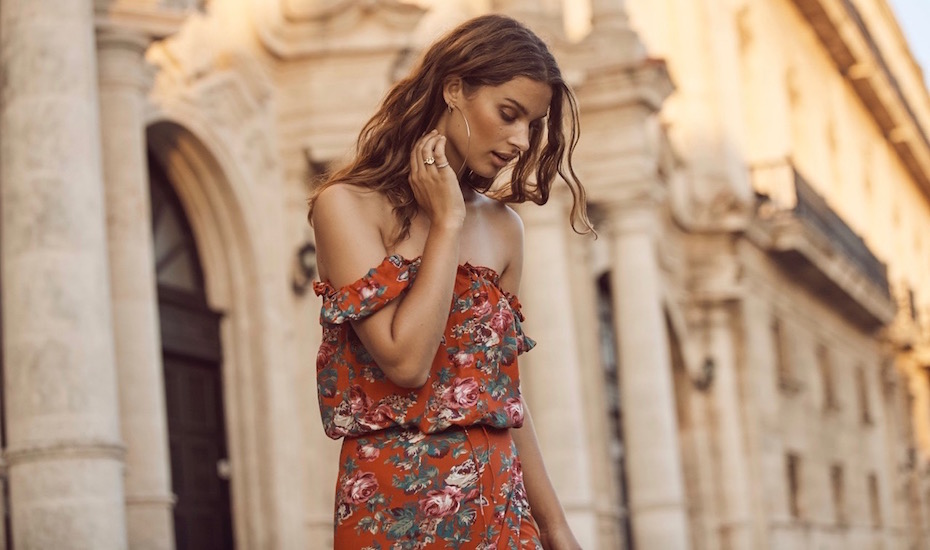 The intersection of Jalan Kayu Ayu and Raya Seminyak (where you'll find our forever-fave Auguste the Label) starts with Souq, and homewares faves Mercredi, Style and Mood and Toko Emporium. Meander along Kaya Ayu from the Corner House (yum – coffee, cakes & lunch!) to breeze through Havaianas, Beachgold, Uluwatu Lace, Magali Pascal, Lulu Yasmine, Uma and Leopold, and still many more…
TOP 5 BEST SPAS IN SEMINYAK
Where to relax & recharge
There's no shortage of ahh-mazing spa spots in Bali, so here's 5 of the most popular in Seminyak. For more of the best spas across the island, check out our list of 30+ affordable spas right here, or our full roundup of Seminyak's best spas here.
Spring Spa
Cold coconuts, icy mocktails and twenty-first century lifestyle treatments in a fun and social atmo, Spring is one of our fave spa-ing spots on the island, be it for a raw facial, an ahhh-mazing massage, or a too-legit-to-chip shellac mani-pedi. And now with tiga locations in Bali (two being in Seminyak) that means more opportunities to bliss out with their mod body treatments, like the Balmy Bali or All Maid Up packages that we fell head over our manicured heels for.
Spring Spa Bali, Jl Petitenget 100x, p.+62 852 39141775 & Seminyak Village Shopping Mall Jl Kayu Jati p. +62 813 38627222. Open daily 10am – 6pm.
Prana Spa Bali
Stir every one of your senses with the Moroccan-inspired splendour of one of the biggest, and most sensual, spas in Bali. Decked out in regal interiors and rich colours, Prana Spa is Bali's ultimate experience in affordable, decadent luxe. Its mid-range prices are worth the slight splurge for the exotic yet intimate environment alone, complemented by a variety of massages, facials and exotic treatments. Specialist Ayurvedic treatments are a must.
Prana Spa, Jl Kunti, Seminyak, p.+62 361 730 840. Open daily 9 am-10pm.
Bodyworks
Only five minutes walk from the uber hip Potato Head Beach Club and Ku De Ta lies Bodyworks – one of Bali's most iconic beauty institutions. Still with great prices across their vast menu, a good rep from their high-quality service and a loyal following after almost two decades beautifying the neighbourhood, blissing out at Bodyworks is a holiday must-do. Head here to for a no-frills authentic Balinese massage or a flip-flop-prepping pedicure.
Bodyworks, Jl Lebak Sari No. 3, Petitenget, p. +62 361 733 317 / 735 058 / +62 819 1707 8965, e. [email protected]; Open daily 10am – 8pm.

The Cottage Beauty House
An emporium of all things beauty, the Australian-operated Cottage Beauty House offers a whole host of indulgent treatments for Bali babes, from waxing, tinting, facials, and microdermabrasion, to AHA peels, eyelash extensions, acrylic nails, cosmetic tattooing and more. Not to mention one of the best and most professional spots for so-hot-right-now microblading on your brows…
The Cottage Beauty House, Jl Batu Belig No. 8, Seminyak, p. +62 87 761 874 440. Open daily 10am – 6pm.
AWAY Spa
When it comes to the international jetsetters' list of fave spas, W Bali Seminyak's famous AWAY Spa is always at the top. A spa par excellence, this contemporary sanctuary of all things glam is for those who need to recharge before leading the charge into Bali's party scene. It's a super funky wellness destination with a trendy spa menu to match, from massages and beachfront cabana bliss, to sips in the spa bar and rejuvenating sups in the Oxygen Room. And the best thing about AWAY Spa is that it's open from dawn until dusk and beyond, because there's no hour too late to pamper yourself silly. And yes, that means post-party oxygen facials avec a glass of Billecart, and early morning bliss-outs before a lunchtime flight to another fabulous destination.
AWAY Spa at W Bali – Seminyak, Jl Petitenget, Seminyak, p. +62 361 300106 1455, e. [email protected]; Open daily.
TOP 5 BEST SUNSET BARS IN SEMINYAK
Where to go for golden hour with front-row sundowner seats
Potato Head Beach Club
You can't say you've been to Bali if you haven't watched the sun go down at this iconic, glamarama beach-front venue for the masses. Step into the Colosseum-esque building of Potato Head Beach Club and you'll understand why this proudly Indonesian brand has become such a star in Bali. Multiple restaurants, a swanky beachfront bar and an infinity pool with fab views of the sparkling Indian Ocean. It's the playground combo nobody can resist.
Potato Head Beach Club, Jl Petitenget, Seminyak, p.+62 361 473 7979. Open daily 10am – 2am.
KU DE TA
Seminyak's original beach club, and still a place of beautiful people and groovy, sunset vibes.  This luxe, original beach club (KDT to those in the know) remains one of Seminyak's top places to see and be seen for sunset drinks. Famous for its themed parties, the club house day beds, a trendy restaurant and exceptional food. Soak in the buzzin' vibes while you sip and snap the afternoon away on a poolside bed. Top tip –  glamour girls, make a reservation the day before so you don't wear out those fab strappy heels (or sandals) while waiting in line.
KU DE TA, Jl Kayu Aya no.9, Seminyak, p. +62 361 736 969. Open daily 8am – 2am.
The Rooftop Sunset Bar at Double Six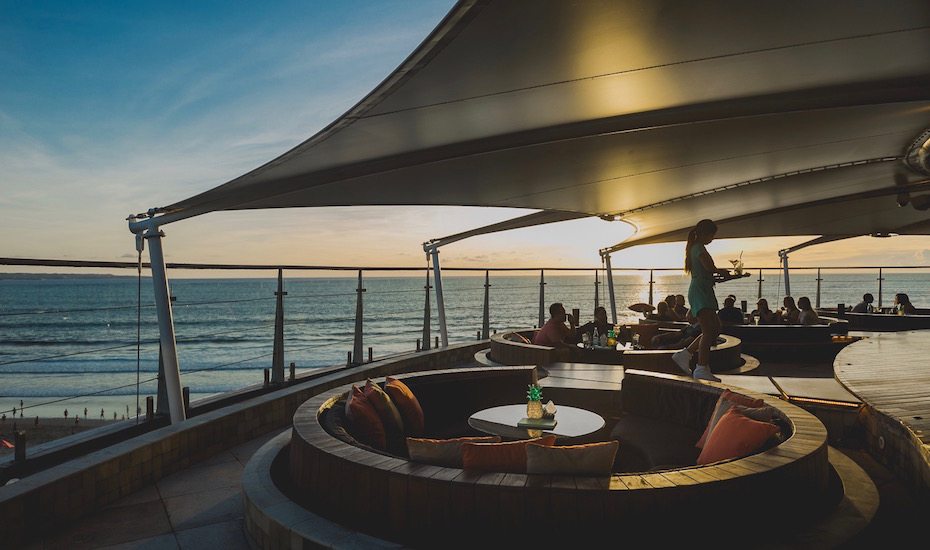 One of the world's largest rooftop bars (at 1700 square metres), guests can enjoy local inspired cocktails while reclining on floating pods and looking out to the sea at this beachfront venue. Look out for the fire pit grill in the centre of the bar – the smokin' pulse of the bar which offers "United Flavours of Satay" grilled over coconut shells and wood.  Check out their events calendar too, such as their LIVE music events each Tuesday and groovy sunset soirees.
Rooftop Sunset Bar at Double-Six, Double Six Beach No 66 Seminyak, p. +62 361 734 300. Open daily 3pm – 10.30pm.
Alila Seminyak
Alila's super cool minimalist bar spills right out onto the sand, meaning it's one of the best spots for a swanky sundowner. Sink into one of their beanbags or reserve a sofa and order up one of the signature cocktails from their chic drinks menu – then let nature do the rest.
Alila Seminyak Beach Bar, Jl Taman Ganesha No.9 Petitenget, p. +62 361 302 1888. Open daily, all day.
La Plancha
The original boho-beanbag beach bar, La Plancha sets the standard for casual sunsets under those iconic Balinese style brollies. Superb cocktails and a tapas style menu mean you'll probably end up lounging long after sunset. And if you do, it doesn't matter because the party usually goes on 'til late.
La Plancha, Jl Mesari Beach, Seminyak, p. +62 87 861 416 310. Open daily 9am – midnight.
THE BEST BARS & CLUBS IN SEMINYAK
Where to boogie after dark 'til late
La Favela
Bali may have a ton of good after-dark clubs but many of them sadly lack soul or style. Enter La Favela – an eclectic bar and restaurant unlike its other glittering counterparts. Its décor counteracts its name (meaning Brazillian slum), where antique furniture lines its floors, plants seem to be (artfully) overgrown and even old bikes and a Volkswagen van rounds off the appearance. Oh, and more beautiful people than at a Victoria Secret's casting.  The weekend parties here are legendary affairs – almost like fun houseparties even. Highly, highly recommended.  Get there.
La Favela, Jl Kayu Aya No 177X, Seminyak, p. +62 812 4612 0010. Open daily 5pm – 3am.
40 Thieves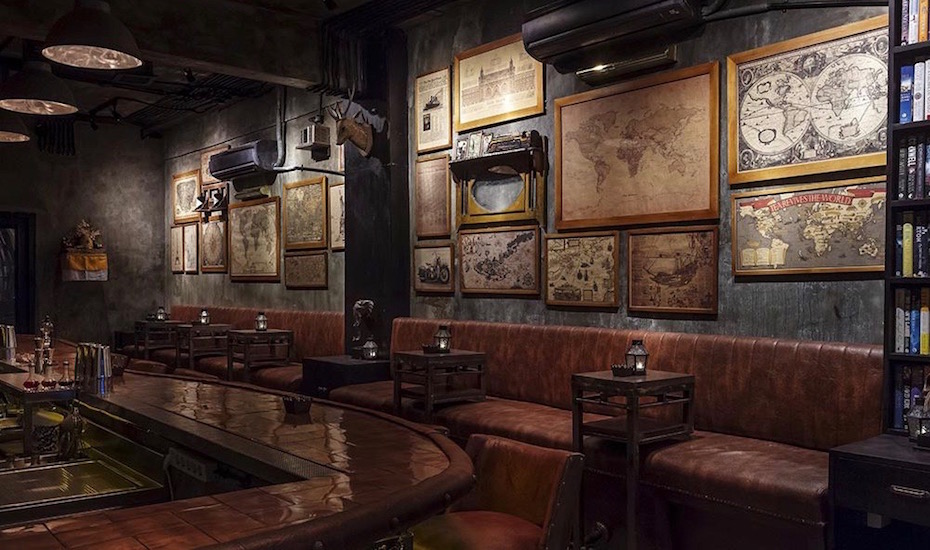 Hidden above an inconspicuous little ramen bar at the top end of Petitenget, 40 Thieves is one of Seminyaks best kept secrets for those in the know. An upstairs New York-meets-old Shanghai speakeasy that's always packed out 'til the wee hours, you can expect killer tunes and sensational drinks with an artisanal twist.
40 Thieves, Jl Petitenget No. 7 (above Mad Ronin), Petitenget, Seminyak, p. +62 878 6226 7657. Open daily, 8pm – 2am.
THE BEST GYMS & YOGA STUDIOS IN SEMINYAK
Where to calm your buzzing chakras or get your heart pumping
Soham Wellness Centre 
Much more than just a top Bali gym, Soham is an all-encompassing wellness centre, boasting a spa, fitness centre, healthy café and lifestyle boutique for when those old yoga pants just won't cut it for this season. Check out one of the group classes or go full celeb and hire your own personal trainer.
Soham Wellness Centre, Jl Lebak Sari No.7, Petitenget, p. +62 361 474 1616, e. [email protected]
Pole Studio
A workout with a difference, pole dancing has grown massively in popularity of late thanks to the fact that it's an absolute killer for your core. Great for washboard abs and thighs to die for, there's no better spot in Bali to get your fit on in a supportive environment for free-spirited women of all shapes and sizes.
Pole Studio Bali, Jl Mertanadi 25, Seminyak, p. +62 87 839 112 400 / +62 812 389 0999, e. [email protected]
Jiwa Bikram Yoga
If you prefer to sweat it out 'Bikram' style, then drop into a class at the Jiwa Bikram Yoga in Seminyak. Former fashion model, Angie Grgat leads classes for beginners and experienced yogis alike.  Jiwa explains that the hot room in Bikram allows the muscles to relax, allowing you to stretch deeper into the postures to create flexibility. Whatever it takes!
Jiwa Bikram Yoga Bali, Jl Petitenget, Seminyak, p. +62 3618413689.
The Bar on Sunset
Get your rig into shape at The Bar (not to be confused with the other drink-serving kind) – a strength training fitness specialist gym with all the mod cons but minus the tedious treadmills. These guys know a thing or two about sport science and nutrition, so sign up and get moving to your new favourite workout sesh.
The Bar on Sunset, Jl Sunset Road No.11, p. +62 361 847 6770, e. [email protected]
Motion Fitness
Attain a higher level of health and well being at Motion Fitness – high energy workouts in a supportive and welcoming environment have brought on serious fitness fanatics, regulars and newbies hearing rave reviews again and again. Classes here are serious fun – select from cardio pilates, capoeira and total body toning. Or if you're looking for a total lifestyle upheaval, the Fit & Slim Retreat is a 7D6N combination of programmes like yoga, meditation, tai chi and served up with a detox menu (raw food).
Motion Fitness, Jl Petitenget No8L, Seminyak, p. +62 822 3614 3300 Mon – Sat 7.30am – 8.30am.
Daily Gym
Fab little workout spot in the heart of Seminyak, Daily Gym is just that – a day-to-day, trendy-yet-inexpensive spot to get your sweat on. Be it on the cardio machines, the free-weights or in the ring with one of their popular Muay Thai/Boxing coaching sessions, they've got you covered here. Pop downstairs afterwards to the cute Bull Bar restaurant for a post workout brekkie with a long black chaser.
Daily Gym, Jl Petitenget 72, p. +62 87 761 505 757, e. [email protected]
THE BEST HOTELS & RESORTS IN SEMINYAK
From luxe abodes to family-friendly stays
The Designer, Jet-Set Choice:  W Bali – Seminyak
A fave of the international jet-set society, W Bali – Seminyak is an uber trendy mix of beachfront luxe, Bali-fused design, Seminyak's cool kids and good living. For ultimate exclusivity, opt for one of the modern and contemporary W Villas. Think private plunge pools, comfy sun lounges, hidden bale day beds and relaxing interiors with state-of-the-art entertainment systems in a completely soundproofed villa, tucked away from the world outside. Lie down on Egyptian cotton sheets in the bedroom and soak in terrazzo bathtubs with W branded BLISS spa products on hand. All you have to do is rock up with a bottle of bubbles and some good company.
W Bali – Seminyak, Jl Petitenget, Seminyak, p. +62 361 4738106, e. [email protected]
The Elite Retreat:  The Legian Bali
Refined, chic and oh-so classy, The Legian Bali is perhaps Seminyak's most elite resort destination. Gorgeously sitting on Seminyak's prime stretch of golden sand, this ultra-luxurious five-star retreat is the cream of the Seminyak crop. There are private butlers and date night dining experiences galore, oceanfront suites and Champagne bars on the beach. You'll find glamorous indulgences beneath swaying palms, and no matter where you turn, you'll find unparalleled service and signature touches in every direction. Choose from the elite beachfront Suites, the three-bedroom Beach House, or cross the street to The Club at The Legian Bali where private pool villas are hidden amidst tropical gardens and sparkling swimming pools. Hea-ven.
The Legian Bali, Jl Kayu Aya, Seminyak Beach, p. +62 361 730 622 e. [email protected]
The Neighbourhood Lifestyle Hub:  Hotel Indigo
Your gateway to all the wonders of the Seminyak neighbourhood, Hotel Indigo is an eye catching, super chic place to crash with a beachfront location that's right in the middle of the action. Swanky suites or pool villas – whichever you choose you'll be loving the design-led, plush furnishings and top end service. We simply LOVE this new lifestyle location (with three stunning pools, no less!)
Hotel Indigo, Jl Camplung Tanduk, No. 10 Seminyak, p. +62 361 209 9999, e. [email protected]
The Boutique-Chic Stay:  Katamama
A boutique resort with a strong design aesthetic, Katamama is a modern art masterpiece in the middle of town. Five-star personalised service and superb facilities – not to mention Potato Head is right next door. This has to be one of our top picks if you're looking to splurge, but we promise you it'll be worth it [and you'll probably be back again!).
Katamama, Jl Petitenget No 51B , Seminyak , +62 361 302 9999, e. [email protected]
The One That Has It All:  Alila Seminyak
This sprawling, upscale resort really does have it all, with its picture perfect beachfront location and ultra-swanky accommodation. As tempting is it might be to never leave this haven in the heart of Seminyak, it's well worth checking out the huge program of Alila 'experiences', from guided shopping tours in VW vans to morning biking through the rice fields. Otherwise, just munch your days away at Seasalt. Swoon!
Alila Seminyak, Jl Taman Ganesha No.9 Petitenget, p. +62 361 302 1888.
The Insta Famous Retreat:  The Colony Hotel
Wonderfully modern yet with an antique colonial vibe, The Colony Hotel is a tropical retreat that puts you right in the midst of buzzing Seminyak. Part of the same complex, Urchin restaurant out front is a hot tip, as is the boutique design emporium Kim Soo right next door.
The Colony Hotel, Jl Laksmana No. 22, Seminyak, p. +62 361 736 160 / +62 361 736 266, e. [email protected]
The Party Pads:  Hu'u Villas
When an upmarket villa complex with a proud, party reputation has its own penthouse – you simply have to check it out! Hu'u Villa's are pretty famous around here for their party-friendly personality, so they're a great choice when you're only planning to sleep while the sun is out. Their bulls-eye location means that if you ever want to leave your immediate lounging or dining surroundings, you don't have to stumble far from home to be at Potato Head or La Favela. Win-win all round.
Hu'u Villas, Jl Petitenget, Seminyak, Bali, p. +62 361 473 6576. 
There's so much to see, shop, eat, drink and spa in Bali, and Seminyak is just one area! So keep an eye out on our upcoming features that keep delivering more in-depth information and guides to Bali's best bits.
Happy exploring Honeys!