Photography: Sui
There's no reason to skimp on fashion. Stay in tune with your style with these new collections from local and indie labels.
The quarantine is not going to stop us shopaholics from sacrificing retail therapy. Aside from bagging the best stay-home deals and 90s fashion pieces, we're also adding a few pieces to our closet, thanks to these new collections. We're talking vibrant hues, nature-inspired designs, sweet embroidery work and ridiculously chic pieces. Read on and add to cart.
Our Second Nature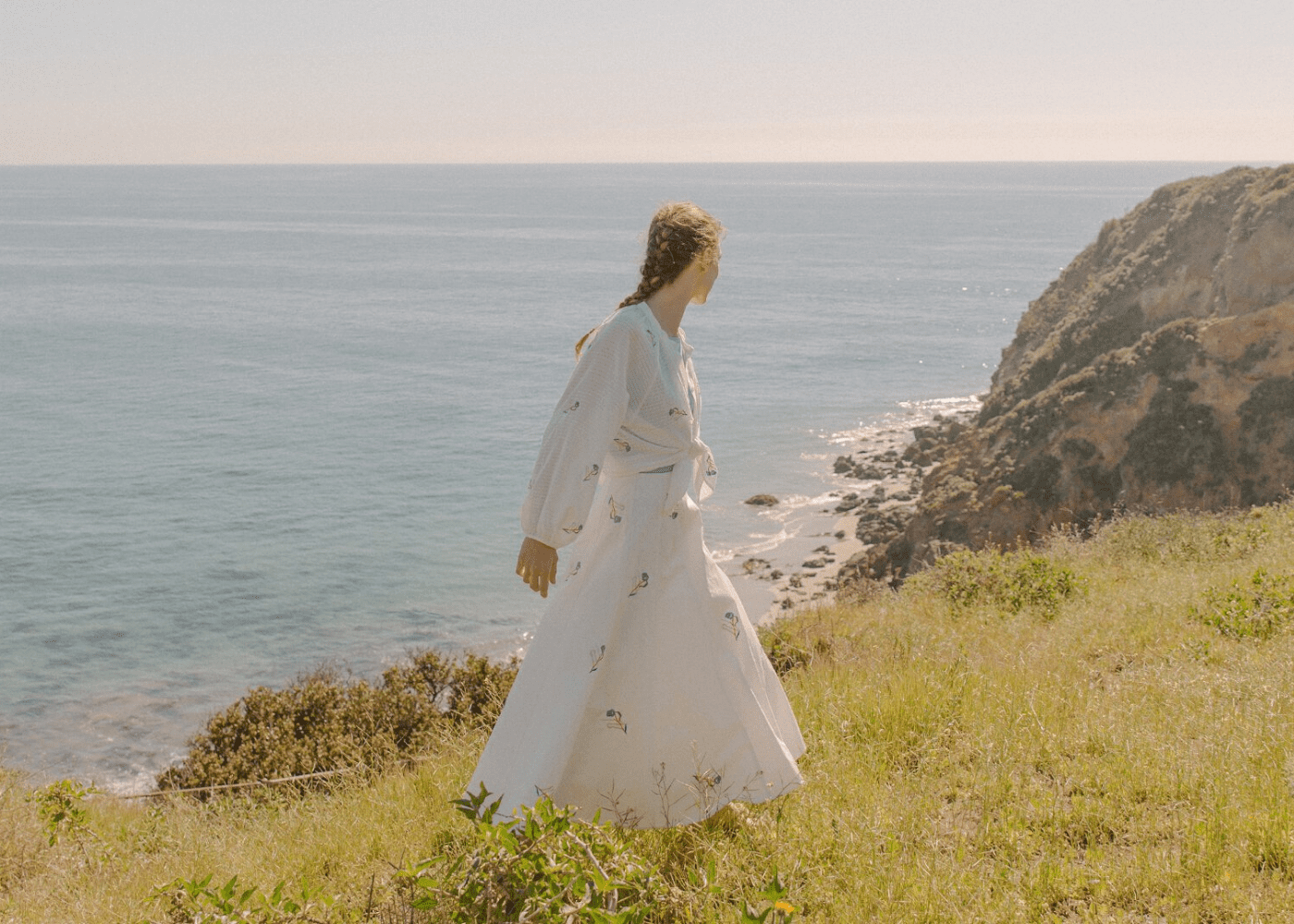 If you're stressed about the current climate, turn to Our Second Nature's Liberty collection for a virtual vacation of calmness and serenity. Soft hues and alluring floral prints aside, you can also download a series of virtual vacation wallpaper for your next Zoom call. If your favourite embroidered skirt, blouse or shift dress is sold out, fret not as there's an online waitlist for these items.
Our Second Nature, shop online, free shipping within Singapore
Soon Lee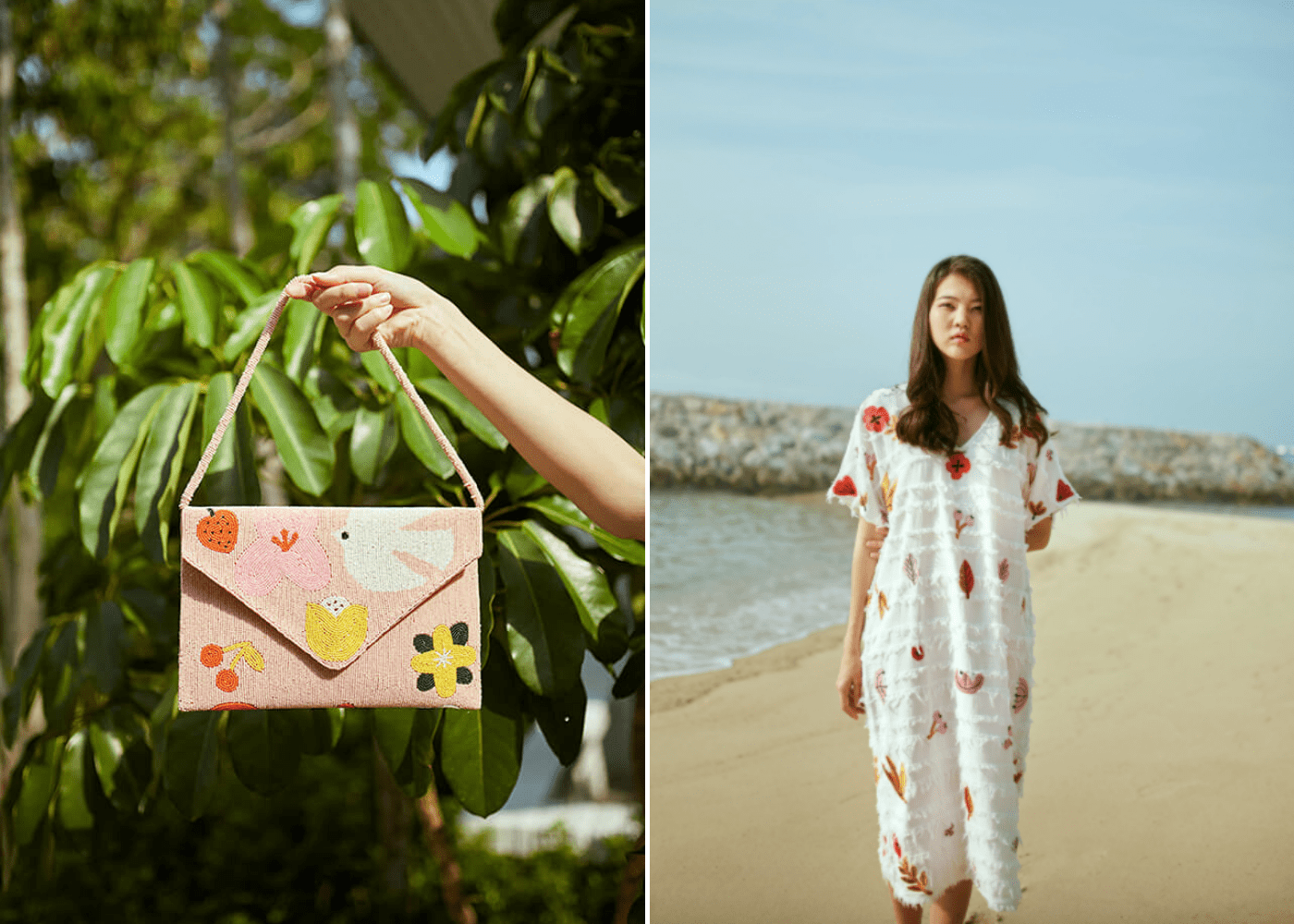 Local multi-label store Soon Lee and artist Myriam Van Neste's collaboration is inspired by the garden. So be prepared for swoon-worthy dancing flowers, waltzing leaves and soaring birds hand-beaded onto clutches, and embroidered into textured blouses and dresses. This special series is part of an intimate collaboration with crafters based in New Delhi, so you can expect each piece to be unique.
Soon Lee x Myriam Van Neste Garden collection, shop online, free shipping for all local orders above $35
Ginlee Studio
Ginlee's Take Root collection celebrates the local label's iconic classics, including its signature pleats – which, by the way, require the hands of five to seven people to hold down the mould and fabric in place, so that the pleats can form. ⁠Wardrobe classics are getting a new lease of life by creating exaggerated textures and re-introducing embroidery. Also, how gorgeous are these pops of colour? Adding to cart right now.
Ginlee Studio, shop online, free islandwide shipping
Sui
Enjoy a dose of 'Tropical Sunshine' with Sui's summer collection. The sustainable label pays tribute to Singapore's perennial tropical vibes, using palm trees and native flowers as the centre of the series. Have your eyes latched on breezy silhouettes awash with mood-lifting palmy greens, sunshine yellows and pink and purple hues of native blooms. A mix of hand and machine embroidery is used to create these nature-inspired motifs.
Sui, available online, free local shipping for orders above $200
Ying The Label
Titled The Great Escape, this collection is inspired by freedom and happiness. The result? A kaleidoscope of colourful hues and pretty designs of butterflies and flower designs crafted in Ying The Label's signature watercolour prints. Add full-length skirts, tops with asymmetrical cuts, blouses with blooming sleeves and a splash of colour to your wardrobe.
Ying The Label, shop online, free shipping for orders in Singapore
Nana & Bird
Nana & Bird is giving us a stunning combo of calming florals and comfort with its In Full Bloom collection. Strut around the house with head-turning florals designs, soft tasselled and textured fabrics, and relax-fit looks. We can't pick just one favourite!
Nana & Bird, available online, free shipping for orders in Singapore
YeoMama Batik
Not only is YeoMama Batik's Rainbow collection spreading joy with bright hues, 50% of the sales from this collection will go to the Asian Women's Welfare Association (AWWA). These uber-comfy and easy-to-wear stay-home looks symbolise strength, hope and positivity – exactly what we need in light of the current climate.
YeoMama Batik, shop online, free standard local shipping
Bonus: The Collective Market by Siri House
Lifestyle, social and dining space Siri House has recently launched The Collective Market for all your shopping needs. It's an online retail store that spotlights a range of homeware, resort apparel and accessories including gorgeous handcrafted ceramics, small-batch fragrances and jewellery. Get your shopping fix by browsing through 20 indie brands you won't find elsewhere. In celebration of the launch, the online boutique is offering discounts up to 50% off and islandwide delivery from now till 1 June.
The Collective Market, shop online, free shipping for orders above $200.