Illustration: Emily Rosadi
Get the scoop on all the fun things to do this weekend in Singapore!
Hurray for the weekend! Our city is bursting with life and adventure, from cool new cafes, bars and restaurants to fun things to do in November. If you're using your vacation days to travel overseas, we'd recommend popping by anywhere with a good Christmas market. We love the Christmas events in Singapore, but experiencing it in Europe is a whole new vibe.
Or could we interest you in a trip to Koh Samui? Sand between your toes and watching the sunset on the beach sounds just as wonderful. Still want some snow in your life? You don't have to leave the country to do it, because we've hunted down snowy spots in Singapore. Read on to find out how else you can make the most of this weekend in Singapore.
Things to do this weekend in Singapore
1. Eat & drink: Jim Beam Highball's Pop-up
All weekend
It's time to let loose this season because Christmas with Jim Beam has come early! You don't even have to wait for the weekend, because the pop-up happens all week. Highballs are priced by the hour, and you can get one for as low as $4. What a steal. Our recommendations are the refreshing yuzu pink grapefruit highball and the deceptively sweet sour plum highball. There's also tons of good food like pizzas and roasted pork. Be sure to snag a seat so you can groove to music by local musicians.
And remember to snap a picture of yourself in the photo pods and tag Jim Beam to get a free cocktail! There are even highball-making kits up for grabs. The kit comes with glasses, a speed pourer, soda water, and a bottle of Jim Beam. Snazz it up with a couple of stickers and it's good to go as the perfect boozy Christmas gift.
Jim Beam Highball's Pop-up, Paya Lebar Quarter, 10 Paya Lebar Road, Singapore 409057
2. Eat & drink: Friends of Claudine
26 – 27 November, Saturday – Sunday
In the first edition of "Friends of Claudine", a dining series forging connections and friendships, the French restaurant welcome Daniel Baratier. For two nights only, the acclaimed chef from L'Auberge Sur-les-Bois will be taking over the Dempsey restaurant. Expect a stellar a la carte menu that celebrates game season. You'll see highlights like the pate en croute with pork, hazelnuts, and pickled shitake, and a wood pigeon ballotine. And for the table, order a deer saddle on the bone that's served with garlic confit, pomme puree, and sauce grand veneur.
Claudine, 39C Harding Road, Singapore 249541
3. PetExpo
25 – 27 Nov, Friday – Sunday
Calling all fur parents and pet lovers: PetExpo is back with pawsome experiences this weekend. Mark your cals for talks across all three days, where pet professionals will be sharing a wide range of topics related to our furry friends. Speakers include Karen Lim from Paws Fur Life on 'The Healing Power of Massage to Transform Your Dog's Health and Happiness', Dr Francis Cabana from Pet Cubes on 'Nutritional Talk for Cats' and Patrick Cher from Purely Adoptions on 'Pet Responsibilities & You'.
There are also competitions to look out for, like the PetExpo Dog Obedience competition, 234th SKC Championship Show and 34th FCI International CACIB Dog Show. Aside from these, there's a free pet health check available and other exciting highlights. Get your tickets at just $5 for a single day or $12 for a three-day pass (free entry for children below 12 years old).
Pet Expo, tickets available onsite
4. Shop: Boutique Fairs: The Gifting Edition
All weekend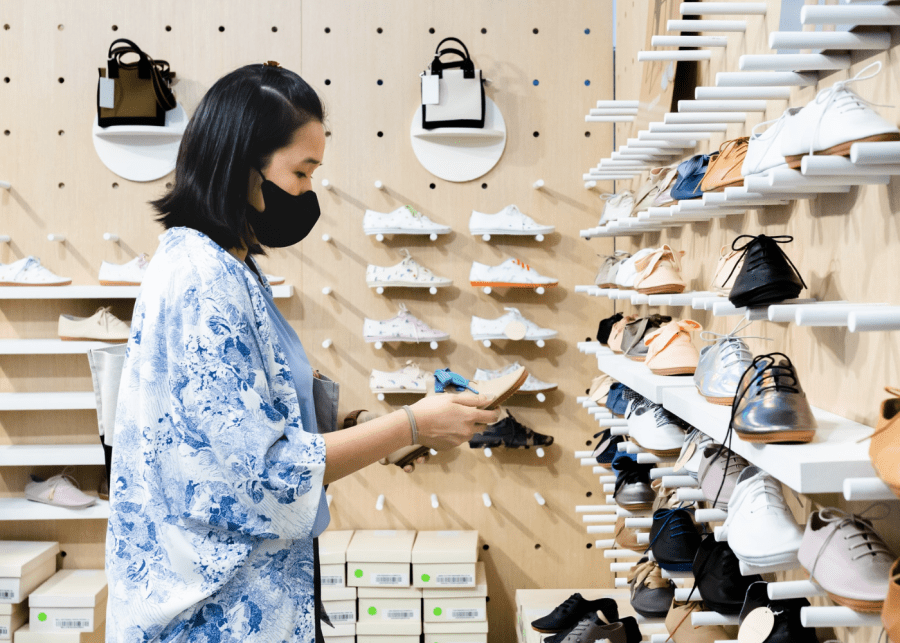 We hope your wallets are ready because one of the biggest gatherings of boutique designer brands is happening this weekend. Boutique Fairs Singapore welcomes shoppers to the F1 pit building to explore the wares of over 240 design-forward indie brands. Apparel, accessories, beauty, lifestyle, food, and more – we're sure that you'll shop till you drop. Besides buying all the gorgeous products, you can participate in workshops to flex your creative flair. Take the opportunity to create custom gifts that are perfect for that special someone. You can also spread some Christmas cheer by donating to Touch Community services when you purchase a ticket.
Boutique Fairs: The Gifting Edition, F1 Pit Building, 1 Republic Boulevard, Singapore 038975
5. Nightlife: The Carnival at 1-Altitude Coast
25 – 26 November, Friday – Saturday
It's all about sips, sun, and sea at the newly opened 1-Altitude Coast in Sentosa. To officially celebrate the opening, this rooftop getaway welcomes you to join in on the festivities. After indulging in barbecue platters and a line-up of drinks, work it off by dancing the night away. Resident DJs Sherpa, Big Mike, and Tony Tay will be there to set the mood with a selection of tunes. We hear that there's an upcoming giveaway to look forward to, so be sure to reserve your spots!
The Carnival at 1-Altitude Coast, Level 7, The Outpost Hotel Sentosa, 10 Artillery Avenue, Singapore 099951
6. Things to do: Single AF Rooftop Party
26 November, Saturday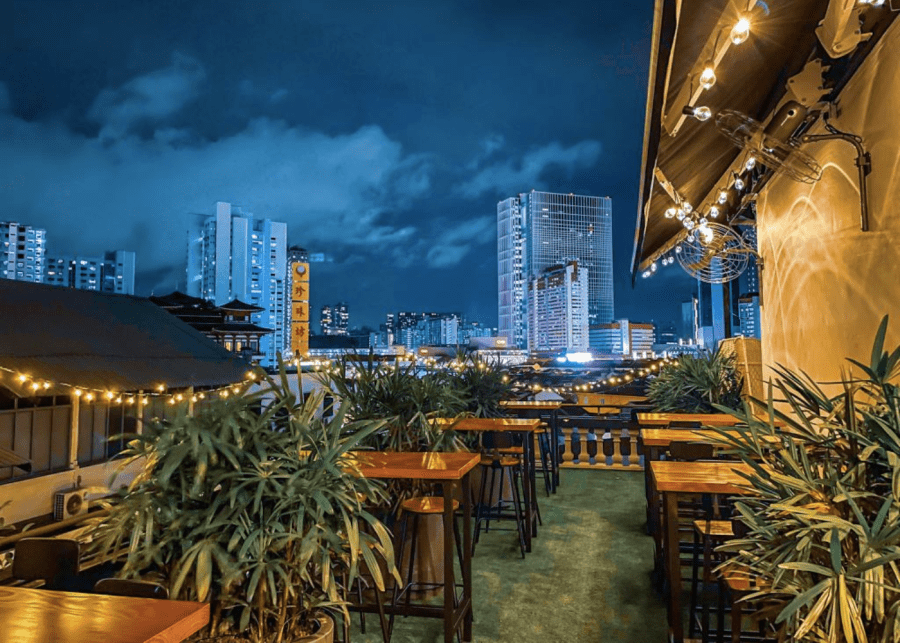 Sick and tired of going through the motions on dating apps? We can relate. So why not put yourself out there instead? Enter Barouv, a rooftop bar that's transforming into (what it calls) a 'love nest' for the night. And with adult lifestyle brand Hedonist as the headline sponsor, we're sure that the night will get extra spicy. Enjoy a complimentary cocktail with your ticket purchase, and mingle with other single folks. Who knows, you might find yourself a companion for the upcoming festive season.
Single AF Rooftop Party, Level 4, Barouv, Scarlet Hotel, 33 Erskine Road, Singapore 069333
7. Arts & culture: Sibeh Strange in the Multiverse of Madness
All weekend
Back and better than ever, Singapore's longest-running parody show is ready to entertain with its hilarious spoofs. After seven years (and a pandemic sandwiched between), you can bet that there's going to be a ton of laughs. Get ready for a whole multi-meta-verse of comedy. Look out for Doctor Strange, Michelle Yeoh, Ah Girls Go Army, NDP and even the NFT downfall. Nothing's too controversial for the team's mad array of sketches and twisted song parodies.
Sibeh Strange in the Multiverse of Madness, #03-01, Drama Centre Theatre, National Library, 100 Victoria Street, Singapore 188064
8. Things to do: French Food Market
26 – 27 November, Saturday – Sunday
To mark the end of the France Singapore Festival 2022, Voilah! brings us the largest French food market to ever be organised in Singapore. Situated in the heart of Orchard Road, the market will be hosted within Ion Orchard. Spirited brands will come together to show off the best they have to offer. This means getting to rub elbows with some of the best importers and connoisseurs of fine food. The market will host a range of tastings, stalls with food, and expert wine importers, cheesemongers, sommeliers, and more. From French cheeses, charcuterie, pastries, and even caviar, you'll be in for a treat.
French Food Market, Basement 4, Ion Orchard, 2 Orchard Turn, Singapore 238801
9. Arts & culture: Singapore International Film Festival 2022
All weekend
Film buffs, we've got just the event for you. Gear up for groundbreaking films within Asian cinema. The Singapore International Film Festival is back for its 33rd run. Here to inspire interest in the arts with the wider public, you can catch a series of films at multiple theatres. Sit yourself down for a story of an undocumented migrant mother who suffers abuse while working in a Russian grocery store. Or a Pakistani film that challenges notions of conventional gender and sexual identities. If those aren't your vibe, try a satirical comedy of Thailand's Bad Student movement.
Singapore International Film Festival 2022, multiple locations including Filmgarde Kallang, Projector X, Oldham Theatre, and Golden Village Plaza Singapura
10. Eat & drink: A Wine Affair at The Providore
25 – 26 November, Friday – Saturday
Tasting wines from wineries like Ca' de Frati and Anatolikos Vineyard Winery? Yes, and yes. The Providore and The Wine Distribution Co will be hosting the wine event of the year. More than 120 wines from around the world will be presented, so get ready for a world of tastes. You can also look forward to masterclasses with in-depth sharing from the wineries. And don't worry, there'll be food available to fill you up before you get wine-drunk.
A Wine Affair at The Providore, #B1-07, Downtown Gallery, 6A Shenton Way, Singapore 068815

11. Arts & culture: For My Highness: Sex, Drugs, and a Mother's Prayer
All weekend
We love artists that don't shy away from taboo topics, and that's the beauty of this play. As you can expect, this performance explores themes of drugs, homosexuality, and coarse language. It spotlights the effects of substance abuse and its consequences on family relations. Follow the story of Zaki, an addict who seeks refuge in a gay sauna. With his pipe in hand, reality and fantasy are in a continuous blur. It's only a matter of time before he begins to lose control.
For My Highness: Sex, Drugs, and a Mother's Prayer, #02-04, Stamford Arts Centre, 155 Waterloo Street, Singapore 187962
Pack this weekend with all the fun things to do in Singapore!