Photography: Christopher O'Grady
Join these private clubs in Singapore and enjoy an array of social activities, shopping perks and fine dining.
Looking for a fast pass to Singapore's five-star social scene? We've got your back. Akin to owning a luxury watch or tailoring a bespoke suit, joining a private club in Singapore is a bonus for every suave socialite. It provides you with a space for late-night drinks in style and a spot for holding private meetings and events. It also gives you the opportunity to mingle and rub shoulders with the city's high-flyers.
The best private and social clubs in Singapore
1. 67 Pall Mall
By wine lovers, for wine lovers. 67 Pall Mall is a London-born private members' wine club that's made a home in the heart of Orchard. Celebrating the vibrant culinary scene, it's a great spot for fine wine and food enthusiasts. The ever-evolving wine list is full of rare label bottles, including lesser-known gems for you to explore. Pair them with signature dishes from its London Club and Asian-inspired fare for a gastronomic experience. Take yourself to the clubroom and restaurant and admire the floor-to-ceiling windows and a humongous wine tower holding a collection of the club's premium wines. For a more private affair, take a seat at the whisky bar surrounded by camphor buri wood that offers a calming scent. Get yourself a tipple and admire the view of the city skyline.
67 Pall Mall, #27-00, Shaw Centre, 1 Scotts Road Singapore 228208
2. 33 Club
Horologists, this one's for you. 33 Club is a private club for watch enthusiasts that centres on the idea of rising. The club's motif includes a sundial that's meant to capture its constant aim to rise above. Step into the space and you'll be greeted by a curated showcase of sought-after timepieces from Rolex, Patek Philippe and more. You get access to over 500 watches and even bespoke watch-sourcing services from the in-house boutique. Looking for a quiet moment by yourself after work? Head to the bar for acclaimed wines or fine whiskies. Or book a session at the boutique spa and get a facial or massage to soothe yourself.
33 Club, #01-02, RB Building Singapore, 22 Malacca Street, Singapore 048980
3. The American Club
If you're from the land of red, white and blue, you'll feel right at home at The American Club. This social club is located in the heart of Singapore. It's a great place to expand your network and make new friends within the expat-local community. Treat yourself to a fine dining experience with a fine assortment of restaurants. You can even partake in a game of squash or tennis. Try the club's highly acclaimed pilates programme that offers both private and group sessions by professionally trained and qualified instructors.
The American Club, 10 Claymore Hill, Singapore 229573
4. Mandala Club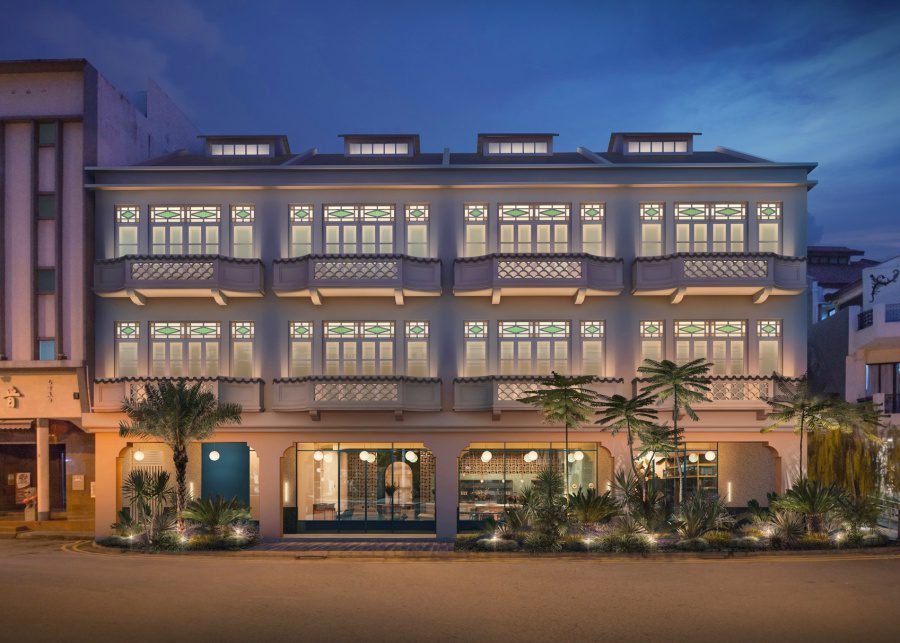 Love the creative arts? Head down to Mandala Club. This private club is housed in a stunning heritage building. It curates remarkable dining and drinking experiences within its versatile spaces. Retreat to The Palm Room for intimate conversations, or make yourself at home in The Den. It's a luxurious room featuring plush leather armchairs, a cosy fireplace and a bespoke cigar menu. Feeling peckish? Reserve a seat at Mori. The 12-seat omakase dining experience is exclusively for members and guests.
Mandala Club, 31 Bukit Pasoh Road, Singapore 089845
5. Singapore Business & Professional Business Women's Association
It's all about female power at the Singapore Business & Professional Business Women's Association. This community provides networking opportunities for women looking to start a business or re-enter the workforce. We're talking access to a plethora of people. Network with independent, powerful female professionals from around the world. Sign up and be in the midst of influential women leaders, business owners, professionals, and up-and-coming young career women.
Singapore Business and Professional Women's Association, join online
6. The Hollandse Club
Got kids in tow? This is Singapore's most family-friendly private club. The Hollandse Club welcomes all nationalities to join its tight-knit social community. There are plenty of sports, activities and events for kids of all ages. Think holiday camps, karate classes and even yoga. Fuel up at the Camden Hill restaurant. You'll find Dutch specialities, Asian delights and all your western favourites. Need a getaway? Book a stay at the Club Hotel and enjoy beautifully appointed hotel rooms set within tropical surroundings.
The Hollandse Club, 22 Camden Park, Singapore 299814
7. Belgian Luxembourg Association
In 1984, a small group of Belgians in Singapore came together and started the Belgian Luxembourg Association. This private club organises regular activities for adults and children alike. There are plenty of free programmes you can join to network and socialise. We're talking book, cooking clubs, and walking and mahjong groups. Members can also keep up to date with events!
Belgian Luxembourg Association, 309 Jalan Kampong Chantek, Singapore 587962
8. Launchpad
Want to be part of a community of Singapore's top entrepreneurs and industry experts? Join the tribe at Launchpad. Team Honeycombers dreamed up this networking space with the notion that daring and smart entrepreneurs shouldn't have to journey alone. Sign up and enjoy access to tons of perks. Think free masterclasses, small group peer mentoring, and one-on-one virtual or in-person coffee sessions with fellow members. You might even notice familiar names in the community, including Susannah Jaffer of Zerrin and Yinki Wong of Yin-Ki Wellness.
Launchpad, join online
9. Anza
The Australian and New Zealand Association (Anza) is a great place to cultivate friendships and support amongst expat families in Singapore. It has a membership of more than 7,000 people. This covers a range of nationalities and age groups from Australia, New Zealand, the US, Germany, Canada and Singapore. We love that its benefits and activities include fun parties, monthly pub nights and sports groups. You can also volunteer, and get special discounts, and fascinating island tours that explore hidden gems around Singapore!
Anza, 261A Beach Road, Singapore 199541
10. The British Club
This unique private club is Singapore's only hilltop retreat. And it has members from more than 50 nationalities. Surrounded by lush greenery in Bukit Timah, it covers an area of more than 5,900 square meters. You'll have access to outstanding restaurants and quality service. Plus, an unparalleled range of sporting and family-oriented facilities. Dine at Mountbatten Bar and Grill for grilled meat and dry-aged steaks. Or take part in its array of sports programmes featuring cricket, pickleball, and rugby.
The British Club, 73 Bukit Tinggi Road, Singapore 289761
11. 1880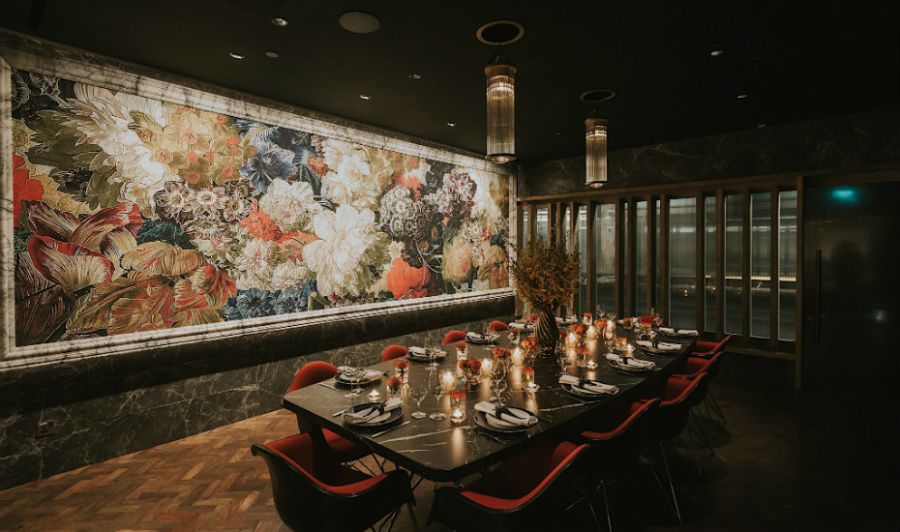 If you're looking for conversations and connections in Singapore, this social club is it. Bringing together creators and explorers, it occupies 22,000 square feet in central Robertson Quay. Mix and mingle with provocateurs, rebels, and industry experts. Everything you need to live the good life is here. Start yourself off with a morning yoga session before heading to the spa and salon for a massage. In the evening, pop by the cocktail bar for a night of unique libations.
1880, 1 Nanson Road, Singapore 238909
12. Raffles Town Club
This one's a bit more traditional. One of the more impressive social clubs in Singapore, it's tucked away in Bukit Timah. The architectural masterpiece's facilities are second to none. We're talking a 128-seat American-style theatre, video games room, tennis court and even a bowling alley. You'll be spoilt for choice with wining and dining too. It's home to a modern bistro, a Chinese restaurant and even a bar for dance devotees.
Raffles Town Club, 1 Plymouth Avenue, Singapore 297753
13. Changi Sailing Club
This social club is a secret hideaway set on Singapore's northeast coast. Come and spend time by the water's edge and admire the old architecture that contributes to its rustic charm. Aside from swing mooring and yachting, the club has plenty of facilities you can utilise. Go for a dip in the swimming pool before escaping to the chalets. This is perfect for time away from the hustle and bustle of the city. There are also plenty of events to enjoy such as New Year's Eve parties, national regattas and monthly dinghy races exclusively for members.
Changi Sailing Club, 32 Netheravon Road, Singapore 508508
14. One°15 Marina Club
This swanky club is located in Singapore's prime leisure district, Sentosa Cove. It offers world-class marina facilities for boaters and anyone looking to enjoy modern facilities. Check out the infinity pool, well-equipped fitness centre and gym, and luxe members' lounge. Head to the modern spa or five-star restaurants to unwind for the weekend. You can even host a private party or charter a cruise to nearby islands with its range of superyachts. Planning to stay the night? Book a room with either a scenic view of the hills or the marina.
One°15 Marina Club, #01-01, 11 Cove Drive, Sentosa Cove, Singapore 098497
15. Goh Loo Club
Goh Loo Club's membership is capped at 250 people: talk about exclusive! You'll find an array of activities, F&B events, as well as lifestyle, arts and culture partners here. This revived club sits atop a three-level shophouse. It fuses the building's original elements with modern features, and it's decorated with a mural of its late members.
Goh Loo Club, 72 Club Street, Singapore 069444
16. The Tanglin Club
Standing behind Orchard Road is Singapore's oldest club. Looking for some private you-time? This reputable social club is decked out with a range of sporting and recreation facilities. This includes a rooftop tennis court, swimming pool and guest rooms. Pamper yourself at the salon for a new 'do or get beauty treatments like facials and massages. Prefer indulging in a good book? Check out its main library which houses an impressive selection of over 27,000 books. Next, have a taste of international cuisines at its fine dining restaurant. Start off at the Churchill Room, or head over to Terrace to catch up with friends over drinks.
The Tanglin Club, 5 Stevens Road, Singapore 257814
17. Tower Club
Wondering where CEOs and other big bosses meet? At Tower Club, of course! The premier business club offers spaces for private events and meetings. There are even modern facilities for leisure and professional purposes. Unwind at the bar or satiate your appetite at one of its two fine dining options. This is where business elites meet to network and relax with a breathtaking view of the city skyline. Choose between a term membership for up to five years. Or a lifetime membership if you can't get enough of this illustrious club.
Tower Club, Penthouse (Floors 62-64), Republic Tower 1, 9 Raffles Place, Singapore 048619
18. Orchid Country Club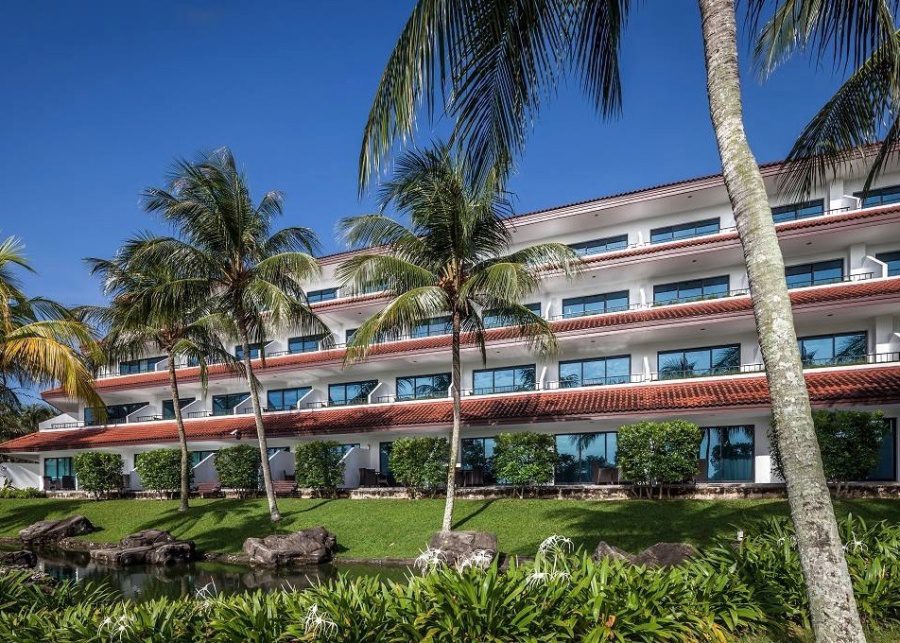 Up for a game of golf? You'll want a membership at Orchid Country Club. Established in 1993, this golf and country club in Singapore brims with rich heritage and culture. It also boasts one of the most breathtaking golf courses on the island. Think three nine-hole courses that were designed under the guidance of Ong Teng Cheong, the late former president of Singapore. You can also expect top tier hospitality, stellar recreational facilities, and amazing dining experiences.
Orchid Country Club, 1 Orchid Club Road, Singapore 769162
19. Danish Business Association
Want to surround yourself with a network of Danish professionals based in Singapore? This active Danish business community is always keen to share. Get access to companies and professionals with experience and knowledge of doing business in Asia. Tap on the start-up mentoring programmes to get guidance on establishing a company in Singapore. Or, attend talks and roundtable discussions at events that happen all year round.
Danish Business Association, 101 Thomson Road, Singapore 307591
What are you waiting for? Sign up for a membership at one of these exclusive private clubs and enjoy the perks!