Uncover Chinatown's hidden secrets!
Think you know all about Chinatown? Test your trivia smarts with ten cool, fun facts about this ethnic enclave in Singapore you probably didn't know...
CNY is right around the corner, and there's no other place in Singapore that ushers the New Year as grand as Chinatown. Festivities aside, the bustling district and top tourist hotspot easily spotted by its hanging lanterns, and known for a slew of award-winning restaurants, bars, fashion stores and flea markets. Beside its gentrified, modern facade, did you know that it once held a secret bunker for police intelligence back in the day? Get schooled with these 10 facts we've uncovered about Chinatown…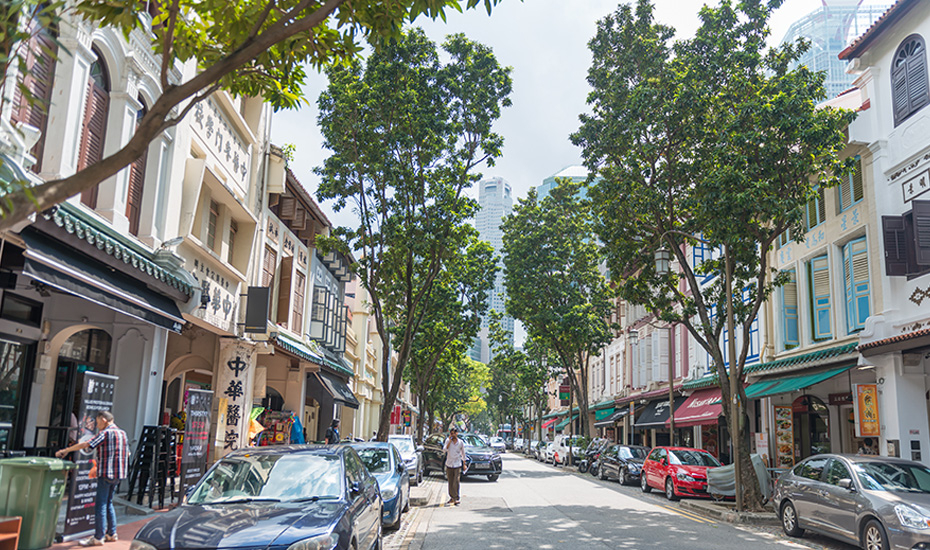 Chinatown has four distinct sub-district
Unlike the Chinatowns of London and New York, Singapore's Chinatown is more than just a subzone. The historic district includes the sub-districts of Telok Ayer, Kreta Ayer, Bukit Pasoh and Tanjong Pagar where immigrants from southern China and southern India first settled until the immediate post-World War II period.
Each sub-district was occupied by different clan
With no HDB integration policy back in the day, clan groups lived in various areas. The Hokkiens lived around Telok Ayer and the waterfront, the Teochews called dibs along Singapore River and Fort Canning, and Kreta Ayer was the 'hood for the Cantonese and Hakka.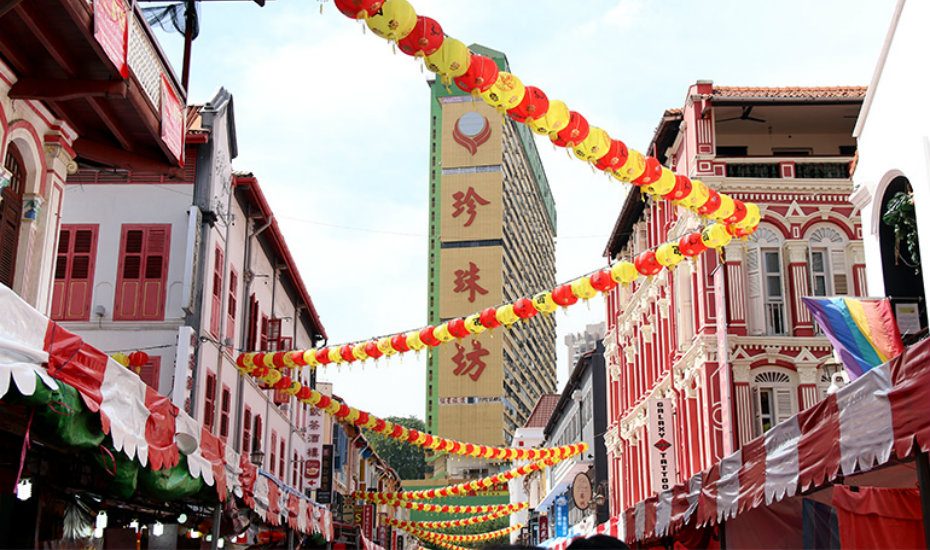 There's an 'Official Chinatown' in Singapore
No, we're not talking official accounts and fan pages. The image of Chinatown that is featured in tourist brochures and promos is actually the Cantonese section of a larger Singapore Chinatown, and is considered the 'official Chinatown'. Another fun fact: there's an unofficial Chinatown in Geylang, known as 'People's Chinatown'.
Also known as the Place of Nightless Days (Bu Ye Tian)
The area was notorious for brothels, gambling dens and opium houses. Due to the overcrowding of Smith Street which was the infamous red-light district in the early 20th century, adult businesses expanded next door to Keong Saik Road. Brothels were operating from three-storey shophouses that lined both sides of the street; you'd be hard-pressed to find one there today!
Sri Mariamman Temple is the oldest Hindu temple in Singapore
More than just a place of worship, the temple was also an important spot for community activities and gathering, as well as holding the Registry of Marriages for Hindus during the colonial period.
Pagoda Street was the ultimate vape zone of the 19th century
Named after the pagoda-like gopuram of Sri Mariamman Temple, Pagoda Street had a pretty dark history. Before textile and tailor shops line the street, the area was known for its slave traffic centres, coolie quarters and opium dens from the 1850s to 1880s. Forget shishas and vapes, people of all backgrounds used to flock to Pagoda Street for opium back in the day.
Bullock carts were the Uber and Grab cars of Chinatown
Chinatown's Kreta Ayer (also known as Niu Che Shui) translates to 'cow car water', where the water supply in the area was transported mainly by bullock carts from the wells of Ann Siang Hill in the 19th century. It was also the earliest and most popular mode of transport for commuting and transporting goods back in the day.
Sago Street was not as innocent as its name
Named after the starch extracted from tropical palm stems, Sago Street and Sago Lane were not only known for the line of sago factories on the street. In the late 19th century, the street became another hot spot for brothels, as well as 'death houses'. Besides acting as mortuaries, people would visit such 'death houses' to prep up their funerals — morbid.
A secret bunker lurks within Chinatown
Pearl's Hill Terrace was low-key hiding a secret police bunker that was also a former combined operations room for police intelligence. From the 1950s to 1980s, the bomb-proof bunker was the key spot where all major crises were managed and resolved.
Get to know the storeys behind Chinatown's shophouses
Shophouses are dotted around the area, but do you know their histories? The buildings can be grouped into six different categories according to the period they were built in. The earliest shophouses were built between 1840 to 1900 and can be detected by its low, two-levelled minimal plaster ornamentation, while modern multiple-storey shophouses were built between 1950 to 1970 and are defined by the industrial materials used such as steel and reinforced concrete.