Photography: Juliana Malta on Unsplash
Looking for Christmas gifts for him, her or the kids in Bali? We've got you covered. Here's what you'll want to add to your island shopping list – Santa approved, of course!
The festive season is sneaking up on us… Yep, even on a tropical island like Bali, the festivities are always buzzing! Think Christmas trees and decor, brunches and special events, and of course, epic Christmas dinners and Champagne-popping New Year's Eve parties! But one thing that not everyone is looking forward to is Christmas shopping… and we feel ya!
So to help you on your quest to find the perfect gifts to stuff in the stockings and underneath the Christmas tree this year, we've rounded up our go-to gift ideas for her, him, the kids, friends and everyone else who made Santa's nice list. We're talking boutique fashion from island-born brands, handmade jewellery, artisanal local produce and so much more. Santa's little helpers, let's get down to business!
CHRISTMAS SHOPPING IN BALI: Island experiences
1. Give the gift of luxury jungle adventures
If a jungle retreat is exactly what you'd want to find under the Christmas tree, then why not put a bow on it and send it to your loved ones? With the E-Holiday Gift Card offered by Capella Ubud, you can do exactly that. Your special someone (or even you!) will get IDR 5,000,000 to spend at the resort's luxury tented dining and spa facilities. Think fine dining with views of the lush jungle canopy, or bespoke spa treatments in the midst of Mother Nature. But wait, there's more! To make your Christmas gift even sweeter, Capella Ubud is adding a 10% bonus to the value, meaning even more delicious treats and divine treatments. You'll definitely make it onto Santa's nice list with this awesome gift! You can book yours here.
2. A day of pampering
Make full use of Bali's best spas and give your loved one the gift of wellness. Think pampering from head-to-toe to end the year on a blissfully high note. Spring Spa's Sip and Spa treatments are our absolute fave when it comes to relaxing with a bubbly in hand. Or make it a spa party covered in gold with the girls at Goldust in Canggu. As for the gents, you can't go wrong with a full groom at Bali's best barber shops.
3. Give the gift of adventure!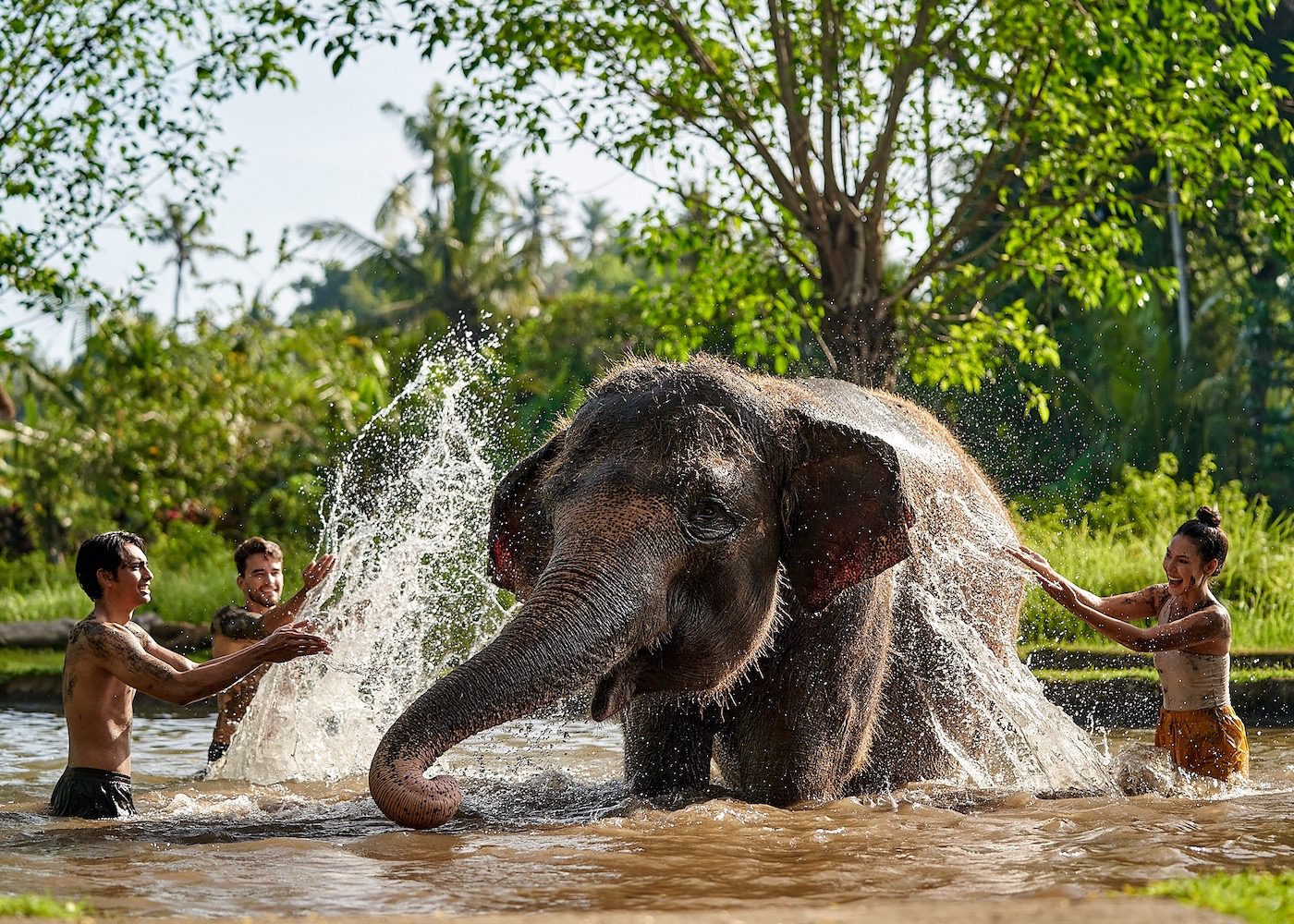 What's better than a vacay in Bali? An adventure of a lifetime in Bali! And there are SO many awesome experiences to choose from, from a cultural day out at a sacred temple, to a family fun day at Waterbom (AKA Asia's No. 1 Waterpark), or even an up-close experience with animals at Bali Zoo. As for the thrill-seekers? White water rafting and ATV rides through the jungles might just be what they're looking for underneath the Xmas tree…
CHRISTMAS SHOPPING IN BALI: Fashion
4. Stock up on island fashion
Bali is home to plenty of designer brands and sustainably-made clothing, from the high-end boutiques in Seminyak to boho-chic stores in Canggu. Ladies, gents, kiddos – you name it, there's a shop for everyone.
FOR HER – Ladies, we're blessed with plenty of island fashion stores to choose from. We love going to Uma and Leopold for flowy sundresses and skirts, Uluwatu Lace for intricately-made timeless staples, and Paulina Katarina to look our best for any occasion. And don't forget all the cute swimwear to show off at the beach!
FOR HIM – Whether he's a surfer, a hipster or always looking for something breezy, you'll want to browse all Bali brands for men. A one-stop-shop for all things tropi-cool is Bali Boat Shed, while Deus and Drifter is where we stock up on casual t-shirts and everyday-wear. Looking for footwear to top off your Bali look? Check out the sandals from Indosole made with recycled tyres.
FOR THE KIDS – Luckily, there's plenty of fashion stores across the island for mini fashionistas. We love picking up pretty yet comfy outfits and Mummy and Me pieces to wear for the festivities from Indigo Kids. Or for those who love to run wild with sand in their little toes, you can't go wrong with any of the cute Cosmo Crew swimwear.
5. Sparkle this festive season with Bali's best jewellery
Here, jewellery isn't just an accessory, it's wearable art that lasts for a lifetime, so you'll want to add Bali-made jewellery to your Christmas shopping list. Whether it's a ring made with sustainable materials from Ananda Soul, a 22-carat gold-plated brooch from Elppin, or a handcrafted bracelet from world-famous John Hardy – there's bling for everyone to shine like a diamond this Christmas.
6. Gifts for yogis in Bali
Home to Indonesia's largest yoga community, it's no surprise that you can find yoga studios and stores across the island. And good news for eco-conscious yogis – most of these stores are stocked with sustainably and ethically made clothes, mats and more! Isabelle Moon in Ubud is our go-to for yoga and women's wear designed by a yogi and handcrafted by local artisans. For simple yet elegant Scandinavian inspired designs, we make a shopping spree stop at Indigo Luna in Canggu. Or, after a blissful yoga class at Samadi, we drop by its concept store for a bit of everything – from clothes and mats, to rollers and incense too!
7. Gifts for surfers in Bali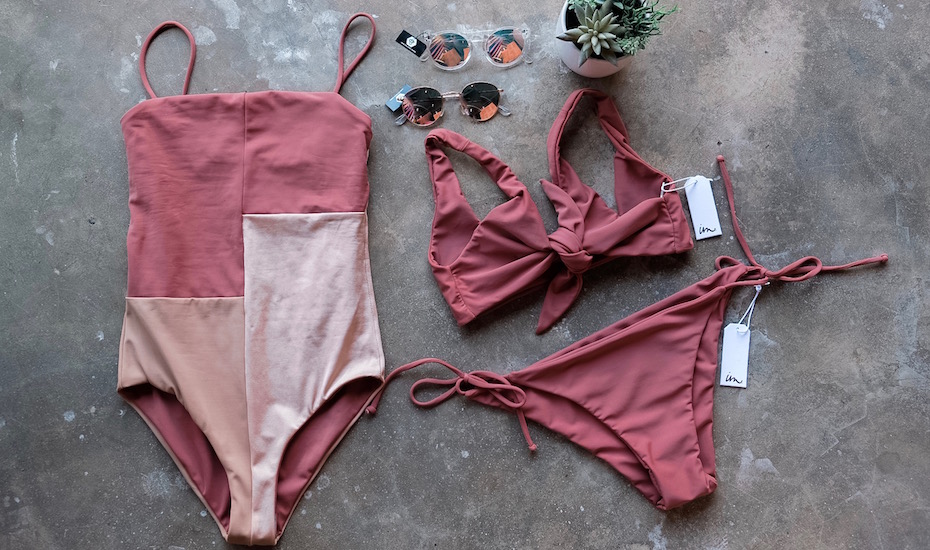 Without doubt, Bali's surf scene was one of the first things that put this little island on the global map. And for the beginner as well as pro wave-riders, high-quality surf supplies – from wetsuits and rashguards, to all kinds of surfboards – are always on demand. Our top picks? Drifter and BGS, which just so happen to brew some of the best cuppas on the island too.
CHRISTMAS SHOPPING IN BALI: Gifts for couples & families
8. Skilfully crafted home decor
Look out for the many home decor gems across the island, and take a piece of Bali home with you. From natural incense to set the mood, to handmade art pieces and pottery… Yep, everything you need to make a Pinterest sensation is right here on the island. Psst… doing a last-minute Christmas shop? Don't panic, head over to Cove Island Essentials in Canggu or Uluwatu for, well, alll island essentials.
9. Premium coffee and tea for winter wonderland vibes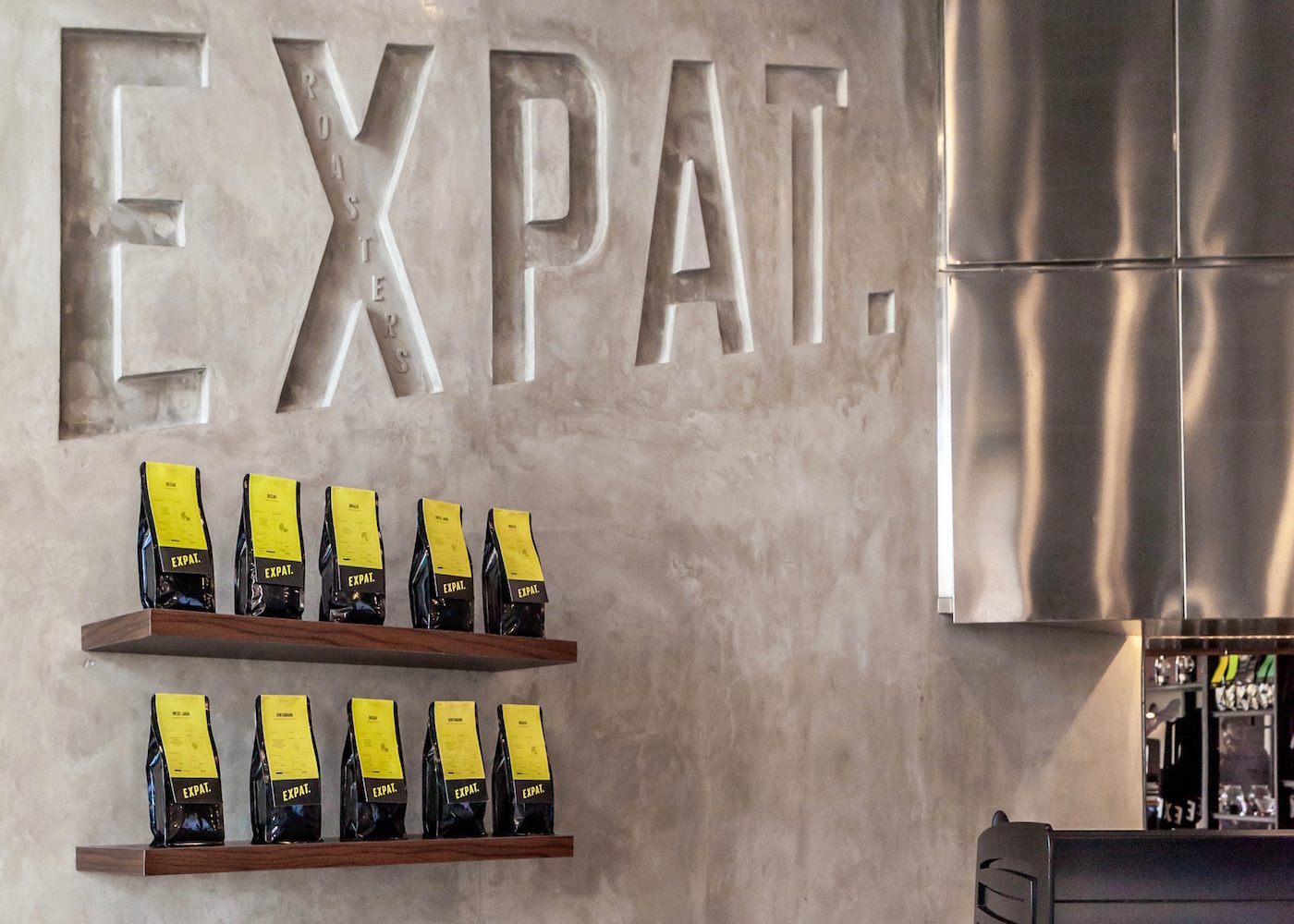 North Bali's robust land is home to plenty of plantations, from coffee to cacao, and all kinds of tropical fruits! So why not gift a taste of Bali to your loved ones this Christmas. Nothing beats a pack of Kintamani coffee beans from Expat.Roasters, or better yet, a barista course for coffee lovers and budding baristas. Not into coffee? The loose-leaf Soothing Tea from Bokashi might be for you!
10. Something to toast the New Year with
There's nothing quite like your favourite bottle of vino to celebrate the festivities. From rich red wine, to refreshing white, sparkling and rosé, Bali's best wine shops have got you covered! For a taste of local grapes, try a bottle or two from the island's own vineyards, like Sababay and Hatten. Or, upgrade your gift to a wine tasting for fellow wine connoisseurs!
11. For beauty and self-care fanatics
If a full-blown beauty ritual is your kind of self-care routine, then you'll want to check out Bali's best skincare brands. Not only are they made with Balinese and Indonesian flowers, herbs and spices, they smell heavenly! We love anything with wild rose from Fields of Yarrow's line of natural skincare products, or Utama Spice's wide variety of wellbeing products – from natural aromatherapy, to body butter and essential oils too.
12. For those with a sweet tooth
Looking for sweet treats the whole family (and Santa!) will love? Lucky for us, Bali has plenty of delish options. Head over to Junglegold, AKA the world's first 100% plant-based chocolate factory, for a taste of artisanal chocolate handmade in Bali. Or Krakakoa for single-origin cacao from Bali, Sulawesi and Sumatra islands. And look out for Xmas cookies and cakes from Bali's best bakeries too!
Happy shopping ho ho, Honeys!