Photography: Masjid Sultan Singapore via Facebook
Kampong Glam is home to more than halal hotspots and Instagrammable cafes — we give you the lowdown on the area.
Kampong Glam was once an ethnic enclave for the Muslim community, including Arab and Bugis traders. But now, it's a hip neighbourhood peppered with hole-in-the-wall boutiques along Haji Lane. Not to mention quaint restaurants and bars on Arab Street and charming cultural spots. Here's a little tour of this buzzy treasure trove that's spilling with surprises at every corner.
Kampong Glam guide: Eat & drink
1. Box n Sticks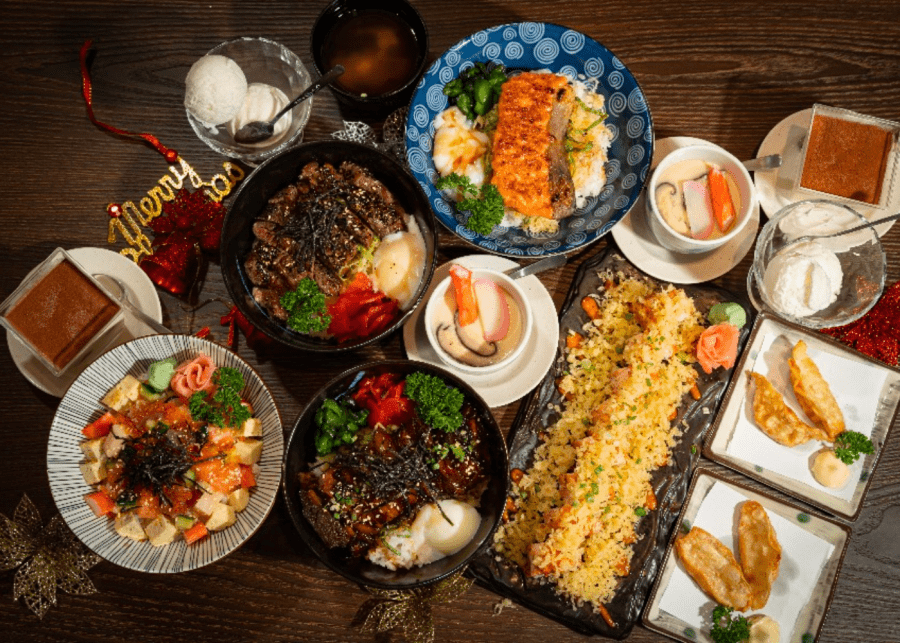 This hidden spot is a small walk away from Bugis MRT, but we assure you that it's all worth it. Box n Sticks is a cosy Japanese spot that serves up an izakaya style menu in a space that exudes old school charm. Indulge in a variety of donburis, fried snacks, and sushi. We love the warm egg omelette served with mentai mayo. To top it all off, the staff are incredibly attentive. You'll have endless refills of green tea and attention all night long.
Box n Sticks, 28 Kandahar Street, Singapore 198889
2. Mother Dough
Smell that? It's the aroma of freshly baked bread, and it'll lead you straight to Mother Dough. Whether you're in the mood for sourdough baguettes, lovely cakes or flaky croissants, these bakers have it all.
Mother Dough, 3 Jalan Kledek, Singapore 199259
3. Chix Hot Chicken
Here's a halal version of Nashville fried chicken for the masses. With multiple levels of spiciness (from mild to atomic) for wings, tenders and sandwiches, each dish on the menu packs a good lick of heat. Now you know where to indulge in one of fast food's best inventions – in our opinion, at least.
Chix Hot Chicken, 1 Jalan Pisang, Singapore 199069
4. Sushi Airways
Buckle up at this airplane-themed Japanese restaurant and take to the skies with the freshest sushi and sashimi dishes. The interior is unique, and seasonal Japanese treats are paired with the finest sake and beer. For an exquisite time, indulge in the omakase experience with your dining partner.
Sushi Airways, 20A Baghdad Street, Singapore 199659
5. Afterwit
This colourful and rustic cafe is in a niche of its own, serving up halal Mexican fare and sporting an indie vibe. Don't pass up the tacos, we say. These little pockets store a zesty and meaty punch like no other, especially when stuffed with the likes of pulled chicken, coffee braised beef cheeks or grilled barramundi. Wash it all down with a refreshing lime pina colada mocktail.
Afterwit, 778 North Bridge Road, Singapore 198746
6. Fika Swedish Cafe & Bistro
Need your Swedish meatball fix? Give Ikea a pass and head over to the end of Arab Street for Fika. Here, you'll find a small but serviceable menu of Swedish classics. With its whitewashed walls and light-filled interiors, the homey cafe is a breath of fresh air amidst the many Mediterranean eateries within the area. Don't leave before getting a couple of desserts!
Fika Swedish Cafe & Bistro, 257 Beach Road, Singapore 199539
7. Kampong Glam Cafe
With its massive maroon banner, it's hard to miss this street-side outdoor eatery. It's known for dishing out authentic and affordable Malay food such as nasi goreng, mee rebus, lontong and roti kirai. Patrons gather here for a chill break from the surrounding pricey restos — and a good cup of hot teh tarik!
Kampong Glam Cafe, 17 Bussorah Street, Singapore 199438
8. Alaturka Restaurant
The colourful decor of Alaturka features azure tiles, Turkish lamps and raw brick walls that will have you entranced by its space. Order all your favourite Turkish standards here, but make sure you don't miss out on the signature charcoal-grilled kebabs. If you're with a group, order the kebab sharing platter with a side of butter rice and salad!
Alaturka Restaurant, 15 Bussorah Street, Singapore 199436
9. Positano Risto
What can we say about this Italian restaurant? Its menu of authentic Italian favourites is highly raved about, and for good reason. Tuck into pasta plates like beef ragu, crab mac and cheese, soft shell crab linguine and more. Or order up pizzas and grilled meats before you end the meal with tiramisu. But don't expect any wine-pairing, 'cause the resto's halal-certified!
Positano Risto, 66 Bussorah Street, Singapore 199479
10. Konditori
The glorious scent of baked dough and freshly brewed coffee will have you busting through its doors. Brought to you by the team behind Fika Swedish Cafe & Bistro, Konditori serves artisan bakes alongside comforting cuppas. Take your pick from croissants and crusty loaves to cinnamon buns and delectable tarts.
Konditori, 33 Bussorah Street, Singapore 199451
11. I Am
Dreaming of a Europe trip but can't quite squeeze out the time (or money)? An afternoon here might be what you need. With an Amsterdam-inspired sign and knick knacks that take you to the streets of Europe, this themed cafe serves Dutch-influenced grub to go with a side of people-watching. These include brunch faves, pastas, burgers, steak and more.
I Am, 674 North Bridge Road, Singapore 188804
12. Rich and Good Cake Shop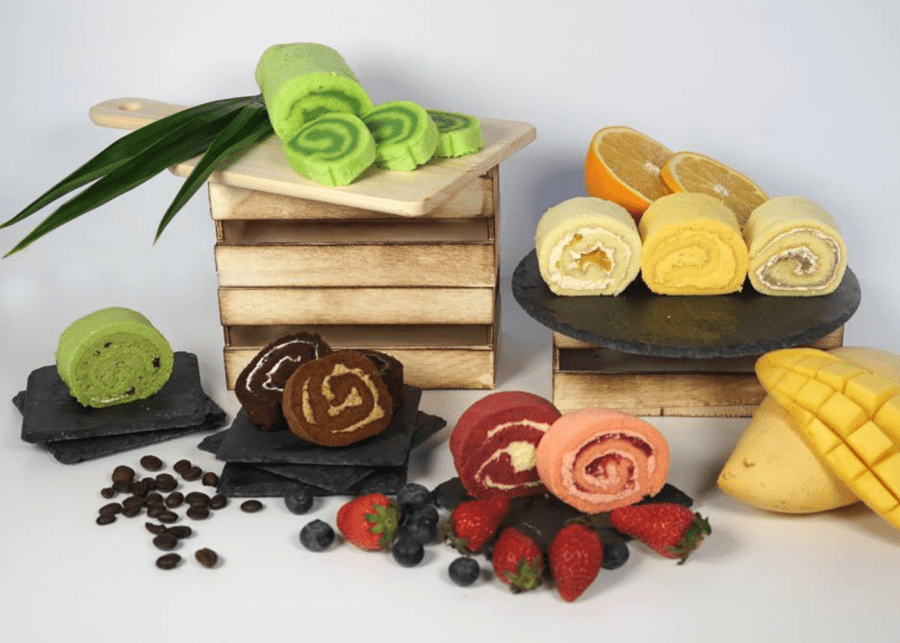 Craving Swiss rolls? You've come to the right place. This Swiss roll specialist has been around the block since 1997, serving up fluffy treats in flavours such as red velvet, green tea, durian and chocolate. You won't be able to stop at just one slice! Hot tip: come with cash to pay for your sweet treats.
Rich and Good Cake Shop, 24 Kandahar Street, Singapore 198887
13. Padi@Bussorah
Located near the majestic Masjid Sultan, this quaint restaurant has a homely ambience with wooden furniture and old school ceiling fans. The menu's nasi ambeng comes in five sizes, for one to five people. Expect classic dishes like chicken in spicy coconut gravy, beef rendang, sambal squid and salted fish. It's honestly the perfect meal to tuck into after exploring the vibrant Kampong Glam.
Padi @ Bussorah, 53 Bussorah Street, Singapore 199469
14. Beirut Grill
Dining in a group? This Lebanese restaurant offers a selection of delish platters. Try the mixed kebab platter that includes lamb chops, lamb kebab kofta, beef kebab and Arabic rice. If you're after something a little different, go for the mixed seafood kebab platter for prawn, fish, calamari and more. To top it off, end your meal with a platter of crispy, rich baklava.
Beirut Grill, 72 Bussorah Street, Singapore 199485
15. Maison Ikkoku
This Japanese restaurant and bar will get you sorted out for sushi and sashimi, followed by killer cocktails. Pop by and tuck into baked oyster, cheese and cold cuts, seafood pasta, maki rolls and more – all washed down with cool cocktail concoctions.
Maison Ikkoku, #02-01, 20 Kandahar Street, Singapore 198885
16. Flying Monkey
Temporarily closed.
We're all about fusion food, but get this: Flying Monkey offers contemporary Indian tapas and cocktails. Yes, cocktails! There aren't many serious Indian restaurants in Singapore with focused bar programs, and that's where Flying Monkey stands out. We're talking about seriously good Indian food, plus refreshing Indian-influenced cocktails that aren't merely an afterthought.
Flying Monkey, 67 Bussorah Street, Singapore 199480
---
Kampong Glam guide: Shop & explore
17. Gelam Gallery
The back alleys of Kampong Glam come to life with Gelam Gallery, Singapore's first permanent outdoor art gallery. These art pieces feature a mix of contemporary art and reflect our rich culture and heritage. Plus, the framed artworks by local artists beautifully complement the murals and designs on the walls. Don't be surprised if you find hordes of tourists and locals seeking that perfect Insta-worthy shot. The gallery is located at Muscat Street, right beside Masjid Sultan.
Gelam Gallery, Muscat Street, Singapore 198833
18. Sultan Mosque
Built in 1824 for the first sultan of Singapore, Sultan Hussein Shah, this magnificent mosque is the biggest on the island. The grand architecture of the national monument can easily be spotted as you stroll down Bussorah Street. Learn more about the mosque and its surrounding area through the visual boards and art around it.
Sultan Mosque, 3 Muscat Street, Singapore 198833
19. Sifr Aromatics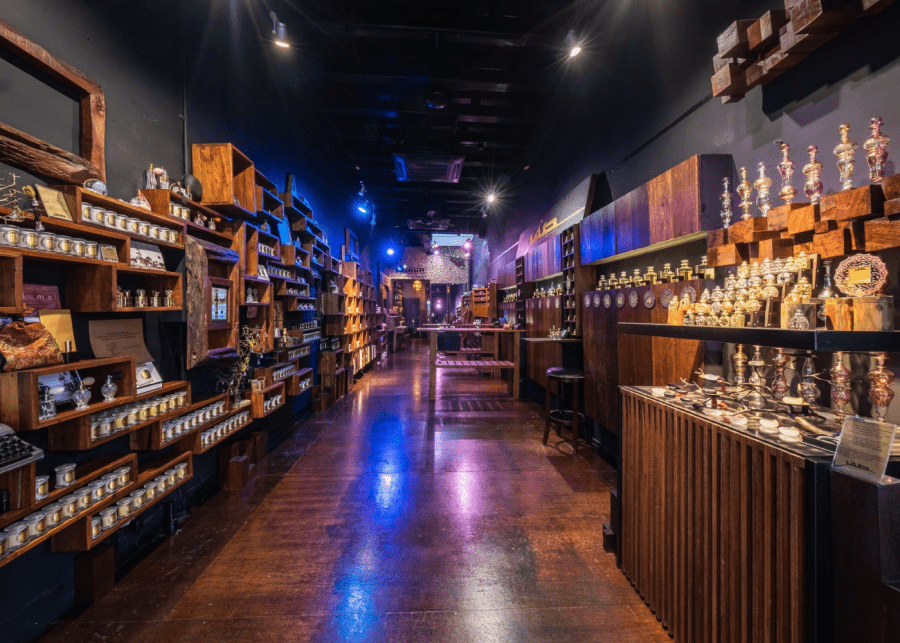 Since 2010, this independent perfume shop has concocted perfume oils, soy wax candles, essential oil blends and home scents for fragrance fanatics. The space is cosy and beautiful, allowing you to experience custom scent consultations and perfume workshops. We're loving the display of vintage perfume bottles on shelves of dark wood flecked with gold!
Sifr Aromatics, 42 Arab Street, Singapore 199741
20. Aliwal Arts Centre
Get well acquainted with Singapore's arts scene at Aliwal Arts Centre. Besides hosting art programmes, exhibitions and festivals, it's also home to music, theatre and visual arts residents. Oh, and it houses The Fabulous Baker Boy, fresh off its move from Fort Canning Park. Pop by to unwind with brunch dishes and delish cakes. Psst: we recommend checking out the wall behind the building every now and then to find jaw-dropping mural art that's ever-changing!
Aliwal Arts Centre, 28 Aliwal Street, Singapore 199918
21. Vintage Cameras Museum
Got a thing for cool cameras? This one-of-a-kind museum is easily recognisable from the street, thanks to its camera-shaped facade. Inside, you'll find unique retro cameras, rare photographs, authentic replicas and more.
Vintage Cameras Museum, 8C & 8D Jalan Kledek, Singapore 199263
22. Sultan Arts Village
Temporarily closed.
Here's where you'll find fascinating street art and graffiti by both local and international artists. Explore graffiti shop The Black Book for all your spray painting needs, as well as its practice walls for new sprays and tags. After a quick browse, chill out at the little garden situated on the opposite side of the road.
Sultan Arts Village, 71 Sultan Gate, Singapore 198496
23. Malay Heritage Centre
Temporarily closed.
The former palace of Sultan Hussein Shah is now known as the Malay Heritage Centre. With specially curated exhibitions, activities and programmes highlighting Malay culture in Singapore and the thriving port Kampong Glam was once known for, it's definitely a must-visit when you're in the area.
Malay Heritage Centre, 85 Sultan Gate, Singapore 198501
Bookmark this guide for the next time you visit Kampong Glam!