Photography: Mandy von Stahl via Unsplash
Cupid doesn't need to work overtime when you've got your boo's love languages and Valentine's Day activities down pat.
It's the season of L.O.V.E but the idea of Valentine's Day is different for all of us. While some go OTT with dinners, gifts, staycays and upsized date nights, others may simply scoff at it, limiting it to just another capitalist construct. But if you're in a relationship, you gotta tread carefully. Don't just play roulette with your V-Day plans – use love languages to unlock the best Valentine's Day gifts and date ideas.
Decoding the five love languages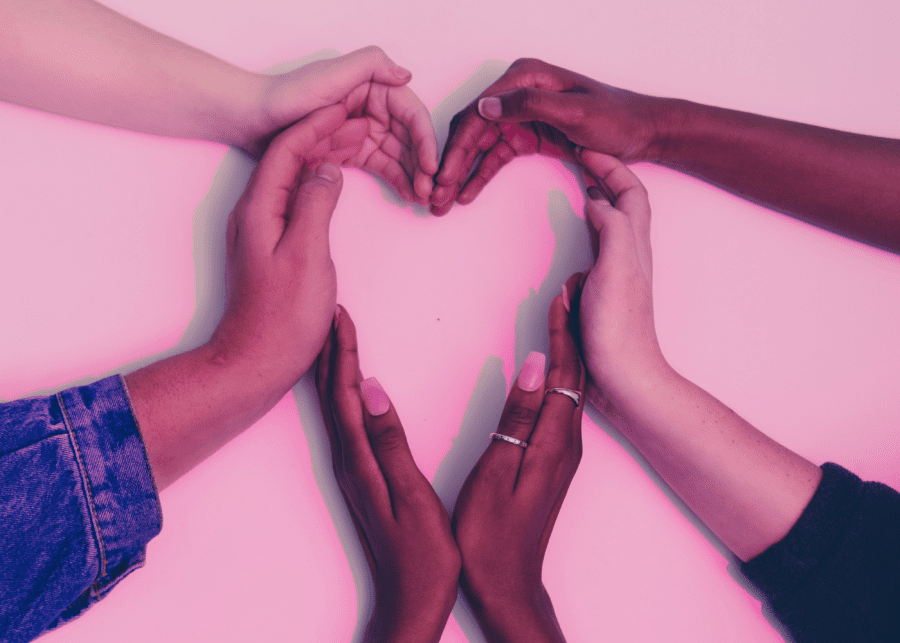 Originally created by Gary Chapman, the five love languages highlight ways you and your partner express and experience love. They're a great conversation starter if you're new to the relationship, or you can use them as a simple and quick cheat code to discover how your partner wants to feel appreciated. Of course, this is just a simple guide to the basics. If you've got your communication down to the tee – or if your date sent you a V-Day wishlist months ago – go with your gut instead.
Valentine's Day date ideas for every love language
1. Quality time
Put down your cell phone and turn off the television. Your lover wants your undivided attention. They like being prioritised every now and then. So even if it's just a few hours, show them you truly care by being present.
V-Day date idea: Take a stroll along quiet spots or embark on a hike if you're an adventurous bunch. Plan date night by going out for a picnic or staying in for an intimate dinner with a Netflix and chill sesh. It doesn't matter what you choose – just remember to have quality conversations.
2. Acts of service
Actions speak louder than words for this group. It's all about the small gestures that make a big difference. That can mean anything from helping with a small task to making decisions every now and then.
V-Day date idea: Do all the planning! Get off your bum and make those reservations at their favourite restaurant. Or book a day at the nail parlour, hair salon, couple's massage or even a cooking class. Don't ask them for any opinions or second-guess yourself. Just do it! If you have kids, hire a nanny for the day and schedule a girls' night out with her crew. She'll appreciate it tons.
3. Receiving gifts
This is pretty self-explanatory but it isn't limited to materialistic things. Whether it's tangible or not, it's truly the thought that counts.
V-Day gift idea: It can be anything as small as grabbing their favourite ice cream flavour during your grocery run, making sure those flowers reach on time or simply getting something (that they like, of course) from our list of V-Day gifts.
4. Physical touch
These folks get affirmation through physical signs of affection. Aside from sex, it can mean anything from holding their hands to a long, warm hug.
V-Day date idea: Transform your bedroom into a calm oasis with scented candles and essential oils, and give them a facial at home with beauty devices. Add a quick shoulder rub while you're at it. Wanna keep things spicy? Give them a helping hand with sex toys for a naughty night.
5. Words of affirmation
Use your words – easy peasy. And stay consistent! Your SO wants to feel heard through uplifting and encouraging words. Of course, you have to mean it. Think they look hot AF during date night? Let them know. Woke up to a phone with a full battery 'cos they charged it for you the night before? Say a big thank you!
V-Day gift idea: Encourage them to learn a new skill or join them for a craft workshop. Of course, cute greeting cards with special handwritten messages or little sticky love notes around the housework, too!
And there you have it. Discover the five love languages and say hello to your best date night ever.