Photography: Helena Yankovska via Unsplash
Iconic cocktails with a local twist, tipples with the craziest ingredients and creations by renowned bartenders – you'll find 'em at the best cocktail bars in Singapore.
Love a good drink? We've got everything from happy hour promos to non-alcoholic spirits so everyone can join in the fun. But if you're borderline snobbish about your martini, gin and tonic or negroni, you've come to the right place. From whiskey watering holes to sake hotspots and award-winning names, you'll find the perfect place for your drinking needs on our complete guide to the best cocktail bars in Singapore. Cheers to that!
Best cocktail bars in Singapore
1. Stay Gold Flamingo
Cafe by day, bar by night, Stay Gold Flamingo serves good food and even better cocktails. Imbibe the aperol kombu spritz that's reminiscent of beachside holidays, or perk up when you sip on the breakfast for champs – it's a refreshing blend of vodka, marmalade and citric acid. Ahh, tastes like the weekend.
Stay Gold Flamingo, 69 Amoy Street, Singapore 069888
2. Mama Diam
As you might have guessed, Mama Diam is quite unlike the little convenience stores located under HDB blocks. This speakeasy evokes a sense of nostalgia specific to Singapore's cultural heritage, with contemporary spins on local flavours. Sip on tipples with noticeable hints of pandan or sour plum in an old school setting. You'll find an outdoor area complete with HDB stools and vintage knick knacks to whisk you back in time.
Mama Diam, #01-01, 38 Prinsep Street, Singapore 188665
3. Mobomoga
This eclectic bar will transport you to the streets of Tokyo. Select your preferred poison from a wide drinks menu – or ask for recommendations from the bar manager if you need a little help deciding! Whether you like your drinks smooth, light or fruity, there's something on the menu for you. Don't forget to pair your drinks with divine izakaya snacks like the signature grilled chicken meatballs or fermented raw squid.
Mobomoga, #01-58, UE Square, 207 River Valley Road, Singapore 238275
4. Flow Bar
Award-winning mixologist Ricky Paiva helms Flow Bar, a cocktail haven situated right above Restaurant Jag. Each tipple is made with fresh homemade ingredients and syrups before it's chilled with hand-cut ice. Whether you like your cocktails classic or adventurous, you'll be in for a treat.
Flow Bar, Level 2, 76A Duxton Road, Singapore 089535
5. Writers Bar
This sophisticated cocktail bar pays tribute to famous authors who once stayed at Raffles Singapore. Adorned with books and charming mementos, it's the perfect location to have an intimate conversation over hand-crafted tipples. Detective enthusiasts can also enjoy the unique selection of cocktails influenced by "The Raffles Affair", a murder mystery set within the hotel.
Writers Bar, Grand Lobby, Raffles Singapore, 1 Beach Road, Singapore 189673
6. Roxy
Be transported to the rock-and-roll nightclubs of Manhattan in the 70s when you step into Roxy. This hidden enclave is located in the back of Miss Fitz Kitchen & Bar and serves New York-inspired bar bites and cocktails. Its selection of spirit-forward tipples, curated by head bartender, Tash Nayar, will rock you. Don't believe us? Just take a sip of the Party Penicillin.
Roxy Bar, #01-17, The Sail at Marina Bay, 6 Marina Boulevard, Singapore 018985
7. The Dragon Chamber
Reaching The Dragon Chamber is an adventure in itself. You'll never guess it's hidden safely behind the beer fridge of a kopitiam. Adventure-seekers who wander into the dragon's lair will find themselves faced with an unconventional guerilla-style menu, where dishes are made with unusual Chinese techniques. Pair these bites with cocktails like the Land of the Rising Sun, a delightful concoction made with yuzu-infused bourbon and elderflower liqueur.
The Dragon Chamber, 2 Circular Road, Singapore 049358
8. Papa Doble Singapore
Looking for a memorable night out? This intimate speakeasy serves top-notch drinks and bar bites you won't soon forget. Located along bustling Keong Saik Road, its latest menu is inspired by the experiences of Ernest Hemingway and the women he loved. You might not chance upon a bittersweet love story in real life, but you'll be able to taste it here (really, just order the 1921).
Papa Doble Singapore, #01-04, 55 Keong Saik Road, Singapore 089158
9. D.bespoke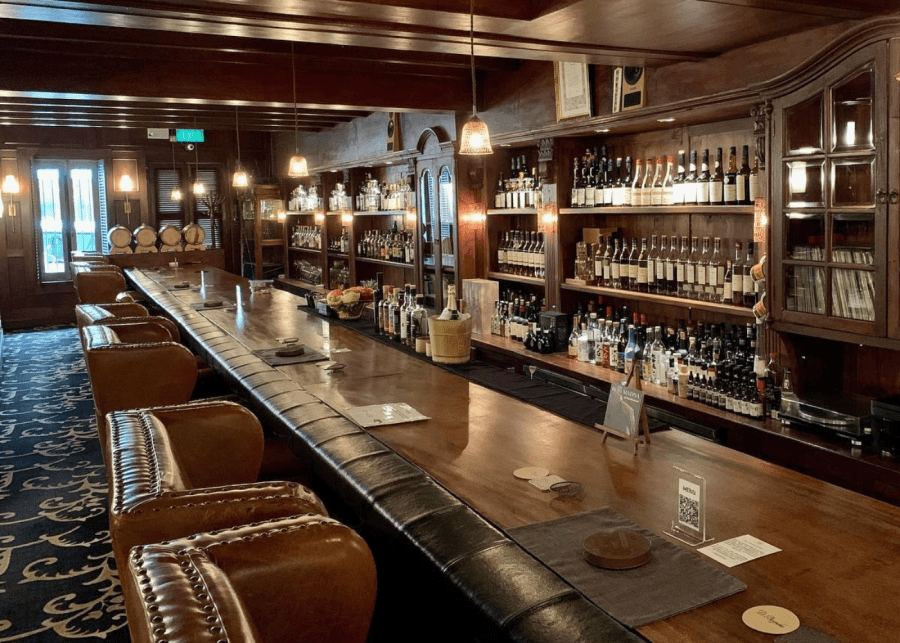 If you're looking to be spoiled, this is the place. At this Ginza-style speakeasy, your experience starts off with refreshing hot towels and tea. Bespoke tipples are hand-crafted with care and attention by head bartender Daiki Kanetaka, and customised to suit your personal tastes. What a treat!
D.bespoke, 2 Bukit Pasoh Road, Singapore 089816
10. Levant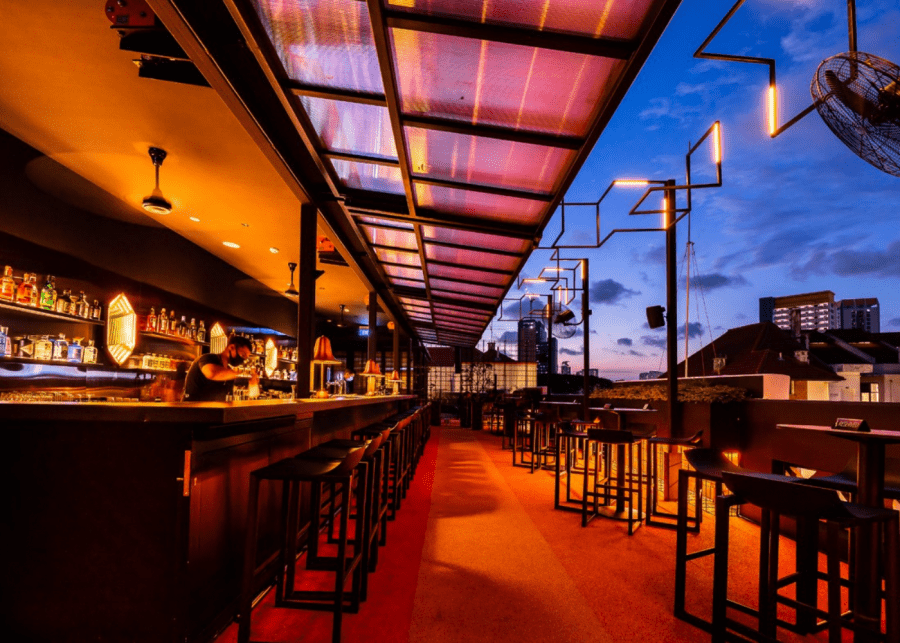 This swanky open-air bar is perched on the rooftop of a shophouse in Tanjong Pagar. Enjoy the chill of the city breeze while indulging in Mediterranean-inspired mezze plates. Don't forget to order Levant's craft tipples which claim to evoke the sensual florals and intriguing herbs and spices of exotic destinations that dot the Mediterranean.
Levant, Level 4, ST Signature Hotel, 32 Tras Street, Singapore 078972
11. Manhattan
Regent's luxurious bar offers a slice of 19th-century New York. Check out the world's first in-hotel rickhouse – a workshop space featuring over 100 American oak barrels of imported whisky for experimentation. Manhattan also has a collection of unusual ingredients like wildcherry bark and shisandra berries – and an amazing boozy Sunday brunch. If you're savvy with your bar buzz, you'll also know that Manhattan is one of the best bars in the world, according to The World's 50 Best Bars list.
Manhattan, Level 2, Regent Singapore, 1 Cuscaden Road, Singapore 249715
12. Atlas
The Art Deco and Gotham City-esque exterior of Parkview Square makes it one of Singapore's most spectacular buildings, and its gin-focused bar is an extension of that theme. Taking inspiration from the Roaring Twenties, Atlas aims to be a luxurious interpretation of the grand European lobby bars of the Art Deco age. The open atrium-style space offers masterfully crafted cocktails, as well as what is perhaps Singapore's largest gin collection. Atlas features over 1,300 bottles of gin, and it's set to grow… in its magnificent gin tower, no less! Psst: it also snagged fourth position on the World's 50 Best Bars 2020 list.
Atlas, Parkview Square, 600 North Bridge Road, Singapore 188778
13. Taylor Adam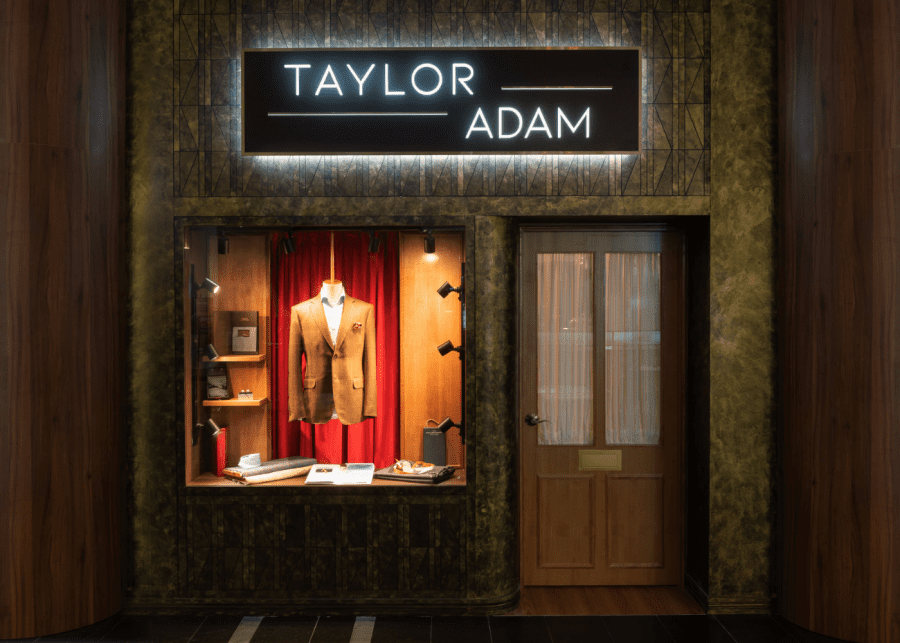 Concealed behind the facade of a bespoke tailor at Raffles Place, Taylor Adam is another hidden cocktail bar to add to your must-visit list. This covert speakeasy is sequestered behind a wall of mirrors and offers a selection of signature tipples to choose from. You might not be able to get a suit at this tailor, but drinks can be customised to "suit" your fancy.
Taylor Adam, #01-03, One Raffles Place, 1 Raffles Place, Singapore 048616
14. Club 5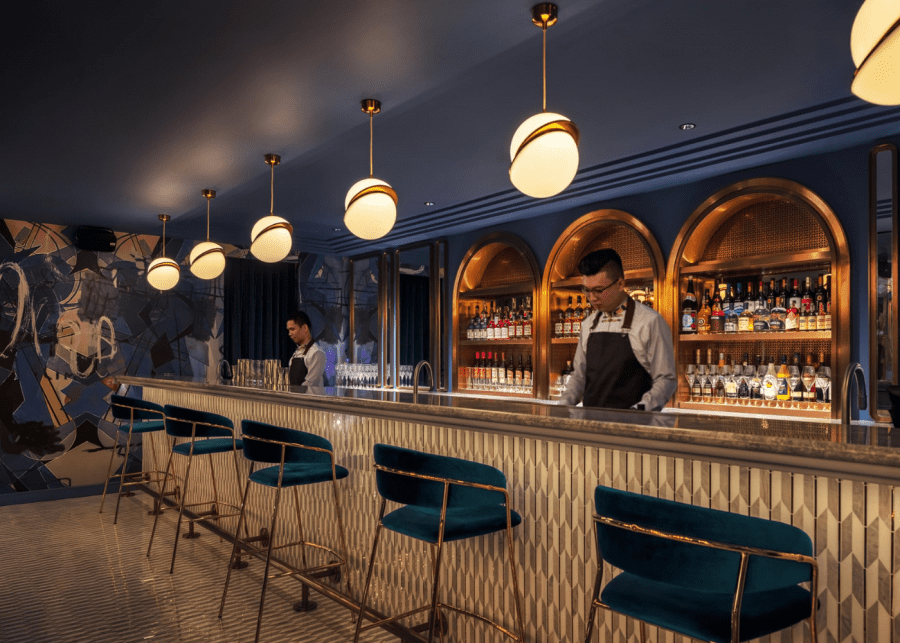 Tucked within the culturally-rich neighbourhood of Kampong Glam, Club 5 serves hand-crafted cocktails inspired by the diverse history of Arab Street, Bugis Street and Beach Road. This stylish cocktail bar exudes an old-world charm and incorporates local flavours into the menu for a uniquely Singaporean experience. Imbibers can pair drinks with bar bites such as chicken kueh pie tee and wagyu satay.
Club 5, 7500 Beach Road, Singapore 199591
15. Jigger & Pony
Say hello to the #1 bar in Asia! (Yup, Jigger & Pony tops Asia's 50 Best Bars 2020 list). Skilful, attentive, and extremely creative, the bartenders at Jigger & Pony concoct some of the best bespoke cocktails in town. With 24 cocktails on the menu, no two (or three or four) visits are ever the same. Plus, you can get up to speed with the menu, which provides detailed descriptions of the cocktails and their flavour profiles.
Jigger & Pony, Lobby Level, Amara Singapore, 165 Tanjong Pagar Road, Singapore 088539
16. Neon Pigeon
Located along Carpenter Street, Neon Pigeon is a modern izakaya with artsy, gritty interiors. Kick off the evening with tipples served in bird-shaped glassware, along with small plates from the raw bar that features seasonal catches. Its menu also puts a modern spin on Japanese dishes, with intriguing creations such as the Tokyo hummus – a creamy blend of edamame and curry chips that's fast become a crowd favourite.
Neon Pigeon, #01-01, 36 Carpenter Street, Singapore 059915
17. Nutmeg & Clove
Cocktail enthusiasts will be delighted to know that this cocktail bar has unveiled an innovative new menu – Flavours & Memories Volume 6: The Cocktail Diaries. This selection of tipples is inspired by a traveller's account of visiting Singapore. That means not only do we live in the Garden City, but we can now also sip on its namesake drink at Nutmeg & Clove. We hear the herbaceous concoction evokes the sights and scents of the Botanic Gardens!
Nutmeg & Clove, 8 Purvis Street, Singapore 188587
18. Mo Bar
Sometimes we have to pinch ourselves when we catch the breathtaking views of Marina Bay, but we recommend you to do it with a drink in hand at Mo Bar. Located on the fourth floor of  Mandarin Oriental, this spiffy bar spotlights flavours from the Asia-Pacific region and creates unique drinks like the gingery Afterglow, and spice-infused Holi.
Mo Bar, Mandarin Oriental, Singapore, Marina Square, 5 Raffles Avenue, Singapore 039797
19. Employees Only Singapore
In a nutshell, expect a bespoke cocktail experience with an ambience that's neither stuffy nor exclusive. Split up into aperitifs, cocktails and long drinks, the menu uses regional ingredients like basil, mango, ginger and pineapple. And don't even get us started on the bites! We've been stoked about this place for a long time.
Employees Only Singapore, 112 Amoy Street, Singapore 069932
20. Smoke & Mirrors
This bar atop the National Gallery oozes sophistication with its skyline view overlooking The Padang, The Esplanade and Marina Bay Sands. Just as impressive is its modern decor with warm wood and metal accents. Grab a seat by the balcony and drink in the view while sipping on cocktails from its new The Real Art of Drinking menu, featuring tipples like Bananas in a Glass, a refreshing concoction inspired by one of iconic Singaporean artist Georgette Chen.
Smoke & Mirrors, #06-01, National Gallery Singapore, 1 St. Andrew's Road, Singapore 178957
21. Alleybar
Having been open for over 20 years at Emerald Hill, Alleybar needs no introduction. At the helm of the bar is Milan native Matteo Arrigoni, who has zhushed up the drinks menu with his years of experience in the local and international drinks scene. The cocktail maestro puts a twist on a trio of classic tipples using the intricate process of milk clarification. The end result? Clear cocktails that boast mesmerising hues. The Invisible Sling is a brilliant take on the iconic national drink. It combines Widges gin, Dom Benedictine, cherry brandy and triple sec with kaffir lime leaf-infused pineapple juice for a romantic pink-hued drink.
Taking a cue from the heritage-rich locale, signature cocktails are steeped in local flavours and history. That includes the Rickshaw Redemption Sazerac, which is a nod to the rickshaw pulling taken up by Chinese immigrants in the 1900s. Let's just say, this drink is as potent as they come, with its mixture of Remy Martin-infused caramel macchiato, Rebel Yell Rye Whisky, absinthe, black walnut bitters and sugar.
Alleybar, Peranakan Place, 2 Emerald Hill Road, Singapore 229287
22. Tippling Club
We all need a fancy-schmancy night out every now and then. One of the first dinner spots that comes to mind? Tippling Club. As for the drinks, the progressive cocktail menu is innovative and ambitious. Think of tipples that feature salted liquorice, brandywine tomato and green coffee.
Tippling Club, 38 Tanjong Pagar Road, Singapore 088461
23. Origin Bar
Think you know the Lion City inside out? Let Origin Bar school you on Singapore's history with its stellar cocktails. The menu is embellished with drinks that pay homage to popular locales like Chinatown, Orchard Road and Boat Quay. For instance, the rum-spiked Urban Jungle, which is made with nutmeg, pineapple and fermented pepper, is an ode to Orchard Road's plantation past. Next, let Jammu whisk you away to little India with its concoction of mango, saffron, citrus and bourbon.
Origin Bar, Shangri-La Hotel Singapore, Lobby Level, Tower Wing, 22 Orange Grove Road, Singapore 258350
24. Flying Monkey
Contemporary Indian? Tapas? Cocktails? There really aren't many serious Indian restaurants in Singapore with focused bar programs. That's where Flying Monkey distinguishes itself. The bar menu features Indian-inflected cocktails like the titular tipple. It's made with whiskey, rum and jaggery, topped with burnt cinnamon for a multi-sensorial experience that engages all your senses. Other noteworthy drinks include the gin-based Mumbai2Milan and Gluaboo, a mixture of vodka and rose syrup.
Flying Monkey, 67 Bussorah Street, Singapore 199480
25. Live Twice
The folks behind Jigger and Pony present a new-style Japanese cocktail bar – Live Twice. The menu is divided into two categories: one life for yourself and one for your dreams (inspired by Nancy Sinatra's "You Only Live Twice"). For the classicist, go for the mizuwari, a blend of Nikka Coffey Grain Whisky and Nikka Coffey Malt Whisky that's steeped in a pot with Hokkaido soft water for a minimum of three days. The Little Bell is for those who want a little zing in their lives. It's a clean mix of VSOP calvados by Christian Drouin, bell pepper and honey – a spirit-forward cocktail for discerning drinkers.
Live Twice, 20 Bukit Pasoh Road, Singapore 089834

26. Junior The Pocket Bar
Having moved to the Ann Siang Hill enclave, this pocket bar sports a bigger space while still retaining its nondescript, speakeasy demeanour. It also boasts a rotating drinks menu, which means you can now swig on Chinese New Year-inspired tipples like Rolling for Prosperity, made with Remy Martin VSOP, pineapple and spiced brown butter rum. Don't forget to pair these festive drinks with substantial bar bites like the orange chicken and junior meatballs.
Junior The Pocket Bar, 6 Ann Siang Hill, Singapore 069787
27. Anouska's
Anouska's is an upscale bar that's an ode to Anouska Hempel, one of the top 100 interior designers in the world (named by Architectural Digest in 2002). She was a former Bond girl, too. Having established one of the world's first luxury boutique hotels, Blakes Hotel, you can bet that her wealth of design experience translates to the space at Anouska's. Once you're done admiring the stunning black, gold and yellow interior, turn your attention to the menu of top-shelf spirits, premium wines, local craft beers and cocktails inspired by disco era tipples from around the world.
Signature concoctions include Escape to Kaifeng, a mix of Tanqueray London dry gin with a house-made chrysanthemum cordial for a floral aperitif. The East-meets-West theme continues with the likes of Chen Pi Collins, a spin on the Tom Collins with mandarin-infused gin and a refreshing citrus fizz. For a tribute to Anouska herself, try On her Majesty's Secret Service, a dry gin martini with yuzu and green tea bitters. Pair with bar bites like Sichuan Thunder Fries and spicy popcorn chicken.
Anouska's, 83 Duxton Road, Singapore 089540
28. Native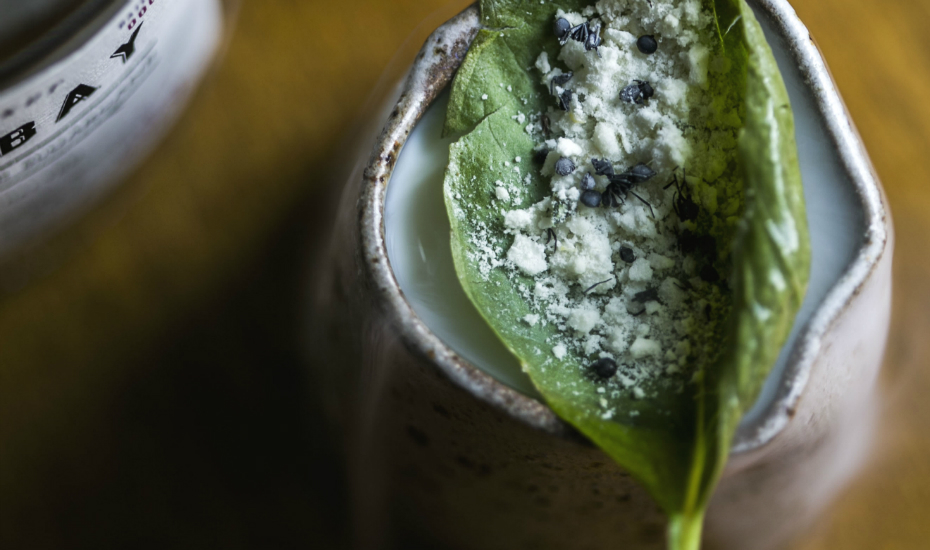 Now, after a few twists and turns, no thanks to Google maps, we found this gem of a bar. Located on the second floor of an unassuming shophouse, Native has a succinct cocktail menu that changes from time to time. Vijay Mudaliar, the audacious fellow behind Native and its creations, focuses on foraging from his surroundings. Oh, did we mention? You can have a quick tour of the microdistillery located above the bar for some boozy education.
Native, 52A Amoy Street, Singapore 069878
29. No Sleep Club
Another reason to hang at the Keong Saik enclave? We ain't complaining. This one's neither bar nor cafe nor restaurant, yet all of the above. No Sleep Club was coined with the intention to curate an environment that focuses on the people that inhabit it. Co-owners Juan Yi Jun and Jessica 'Hutch' Hutchinson are familiar faces in the industry with experiences working at Operation Dagger, 1880 and 28 Hong Kong Street.
No Sleep Club, 20 Keong Saik Road, Singapore 089127
30. Bar Stories
Bar Stories is one of those blink-and-you'll-miss-it cocktail bars located at the lively Haji Lane. It's one of the first bespoke cocktail bars to open in Singapore. There's no menu here and every drink is specially made for your palette. Also, the bartenders don't skim on presentation. Not sure what to get? Just ask the friendly team and they'll whip up the perfect tipple for you.
Bar Stories, 55/57A Haji Lane, Singapore 189248
31. Cin Cin
Oasia Hotel Downtown is already stunning as an architectural wonder, but just wait till you hop into its gorgeous ground floor bar! Adorned throughout with debonair emerald hues and gold, metallic accents, Cin Cin evokes a nostalgic trip into the past with its Prohibition Era theme. Gin is its specialty, so arm your appetites for martinis, negronis, and other bespoke cocktails. Go ahead and toast "cin cin!" to this ritzy city bar.
Cin Cin, #01-02, Oasia Hotel Downtown Singapore, 100 Peck Seah Street, Singapore 079333
32. The Other Room
"Speakeasy" is a description thrown around a lot these days, but The Other Room is probably one of the few cocktail bars that's really hidden away, with only the scantest online presence. This "drinking house for the discerning" offers expertly crafted cocktails that pay homage to classic drinks while adding contemporary twists.
The Other Room, #01-05, Marriott Tang Plaza Hotel, 320 Orchard Road, Singapore 238865
33. The Elephant Room
Tucked away on the second floor (right above Michelin-starred Burnt Ends), The Elephant Room brings a slice of Little India to Keong Saik. The bar picks up subtle nuances of Indian culture. Think vermillion-coloured walls, lattice or jaali-patterned surfaces and traditional sarong or lungi-embroidered coasters for decor. To sip, try innovative cocktails like the Indian Summer, made with Indian gin, smoked aam panna, and ginger beer.
The Elephant Room, 20A Teck Lim Road, Singapore 088391
34. Barbary Coast
Two vastly different experiences, one fab location. That's exactly what you get at Barbary Coast, set up by Michael Callahan, the founding bartender of 28 HongKong Street. Looking for a casual, no-frills spot? Take a seat at Deadfall, a watering hole inspired by the 1800s San Franciscan district, and be prepared for cheeky cocktails. The second-floor Barbary Coast Ballroom is for discerning drinkers who have a keen eye for details. Each drink is concocted with finesse, from the spirits to the garnishes.
Barbary Coast, 16 North Canal Road, Singapore 048828
35. Colbar
Travel back to the 50s at this quaint colonial bar. Previously a canteen for the British Army back in 1953, Colbar is tucked along Whitchurch Road. Serving up a wide selection of craft beers and comforting Hainanese and Western grub, this bar's selling point is its charming atmosphere. From a vintage weighing machine to historic photos of Colbar Football Club, the casual watering hole delivers a slice of old Singapore.
Colbar, 9A Whitchurch Road, Singapore 138839
36. Lime House Caribbean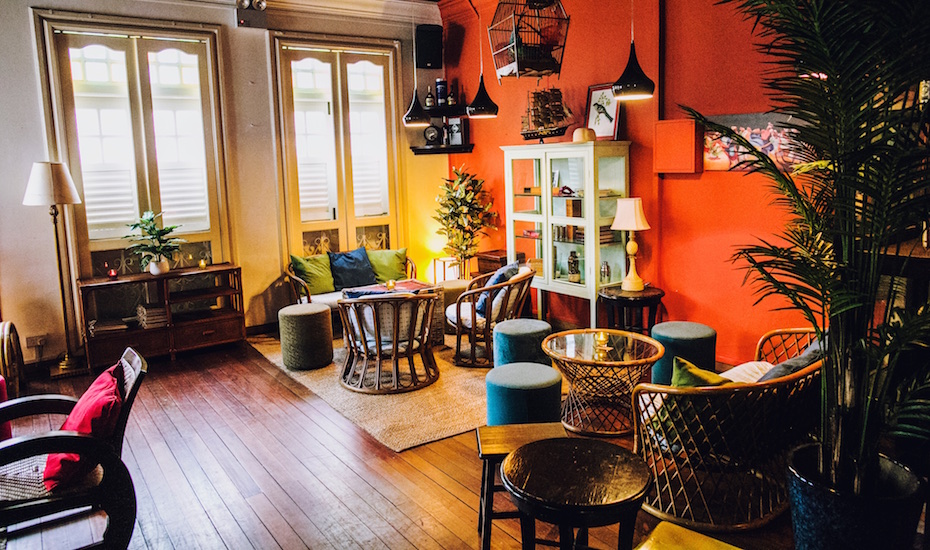 Living in Singapore, you're probably well accustomed to island life by now. But how cushy are you with Caribbean culture? Broaden your horizons (and your repertoire of tipple conquests) at this vibrant rum lounge. Honouring the traditions of Tobago – hence its name – the place urges you to adopt the spirit of "liming", the art of doing nothing but having a good time. Sign us up! Order light bites to go with drinks like rum-based old fashioned and Lime House Punch, a boozy twist on the popular Jamaican drink, Sorrelade.
Lime House Caribbean, 2 Jiak Chuan Road, Singapore 089260
37. The Secret Mermaid
It's easy to miss this 16-seater bar, especially with its lack of signage, but keep your ears peeled for groovy beats, chatter and the distinct clanking of glasses. That's how you'll know you're in the right place. A Japanese eatery by day turned bar and liquor store by night, The Secret Mermaid counts over 45 spirits in its booze library, and most of them come from small-batch distilleries. It's all about the thrill of discovery, so go for the tasting flights and up your booze knowledge.
The Secret Mermaid (Shinkansen by day), #B1-08, Ocean Financial Centre, 10 Collyer Quay, Singapore 049315
38. Hopscotch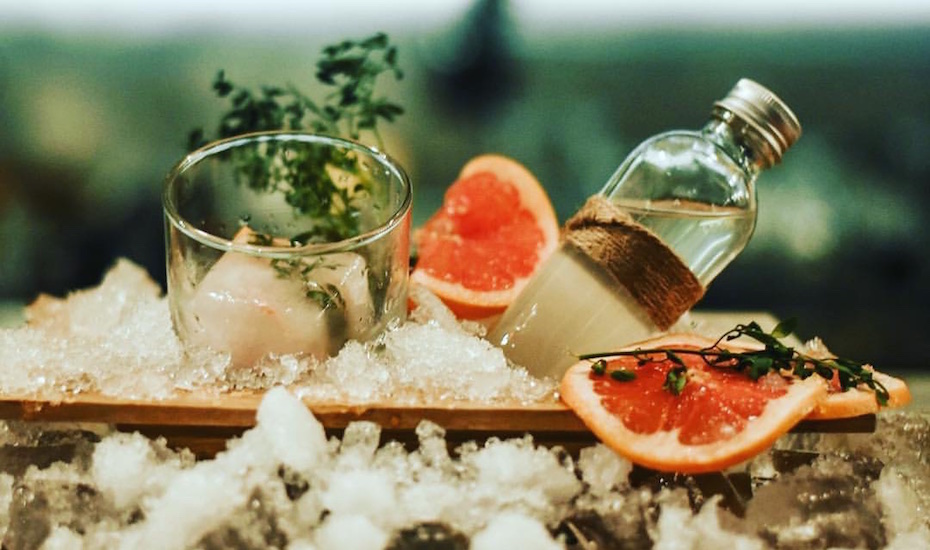 Prefer quirky to classic? Head to this delightfully kitschy little bar tucked away in Gillman Barracks. Pick from an incredible variety of absolutely zany Singaporean-inspired cocktail offerings, with flavours reminiscent of hand-roasted kopi to homemade sour plum syrup. If Gillman Barracks is too much of a journey, just pop on over to its second branch at The Capitol Kempinski Hotel Singapore.
Hopscotch, multiple locations including Gillman Barracks and Arcade @ The Capitol Kempinski
39. Jekyll & Hyde
Look forward to a food menu that spotlights mod-Sin flavours and a drinks menu created by head bartender Michael Foong (winner of Diageo World Class's Rising Star Award in 2019). Toss back signature cocktails like the Coffee Gin & Tonic, made with burnt coffee distillate and lime husk tonic; or try the Artemis, a concoction of jalapeno tequila, mexican terragon syrup and blue pea infusion.
Jekyll & Hyde, 74 Neil Road, Singapore 088839
40. Gibson Bar
While the gold-accented interior may insinuate upmarket, a tipsy trip to Gibson is far from a formal, stuffy bar experience. The award-winning Gibson prides itself on its wide selection of potent tipples in its drinks menu, pleasing even the most discerning drinker. Cocktails aside, Gibson also lets you enjoy a modest selection of seafood dishes.
Gibson Bar, Level 2, 20 Bukit Pasoh Road, Singapore 089832
41. Tess Bar & Kitchen
Not sure where to go on a Friday night? Savour creative concoctions at this bar. It aims to be a platform for its team of young Asian mixologists to experiment and hone their craft, so you can expect nothing short of a casual, welcoming and highly interactive experience.
Tess Bar & Kitchen, 38 Seah Street, Singapore 188394
42. Sago House
Located on the third floor of an unassuming shophouse on Sago Street, the bar is a cosy nook for those looking to escape the daily grind of life. Think graffiti interiors, dim lighting and a rotating drink menu that's written by chalk on a wall. Not sure what to get? These folks will give you the full spiel. But trust us when we say the cocktails are anything but pedestrian.
Sago House, 40B Sago Street, Singapore 059029
43. Oriental Elixir
Walk on the wild side with Oriental Elixir. This Haji Lane bar is a collab between Tanglin Gin and The Spiffy Dapper, and it has all the makings of a speakeasy. Dim lights, shelves of non-descript liquor bottles and jars, and a hodgepodge of antiques and experimental cocktails. Just tell the bartender your choice of poison, and they'll whip up something that's as interesting as the ambience.
Oriental Elixir, 10 Haji Lane, Singapore 189203
44. Maison Ikkoku
Both a cafe and a cocktail bar, Maison Ikkoku is where you'll find all the trendiest peeps. Owned by Ethan Leslie Leong – the creator of Asia's most expensive cocktail "The Jewel of Pangaea" (it cost $35k per glass!) – you can bet your bottom dollar any concoction here is gonna be ah-mazing.
Maison Ikkoku, 20 Kandahar Street, Singapore 198885
45. 28 HongKong Street
Sans PR fanfare and signage out front, 28 HongKong Street is notorious for snubbing the system in the most radical way when it first opened its doors. The place screams privacy and quiet with the non-descript entrance, but once inside, it's safe to be social with a group of friends! The best part for tippleholics is the larger standard shot served here (as compared to the usual 30ml). Reservations are required, 'cos tables get snapped up faster than free ice cream – no kidding.
28 HongKong Street, 28 Hong Kong Street, Singapore 059667
46. Bitters & Love
The folks at Bitters & Love will concoct something from the drink profile you provide. Plus, its whimsical food menu makes sure you're never hungry at this place, ever. We also love the DIY cocktail sets that can be delivered to your doorstep – the Grapefruit Rosemary Fizz reminds us of holidays in Bali.
Bitters & Love, 118 Telok Ayer Street, Singapore 068587
47. Anti:dote
Anti:dote's selection of cleverly concocted cocktails will appeal to even the most discerning. Combining the artistry of classic cocktail-making with modern mixology, it uses only premium spirits, house-made bitters and liqueurs, and herbs from the hotel's very own herb garden.
Anti:dote, Level 1, Fairmont Singapore, 80 Bras Basah Road, Singapore 189560
48. Shin Gi Tai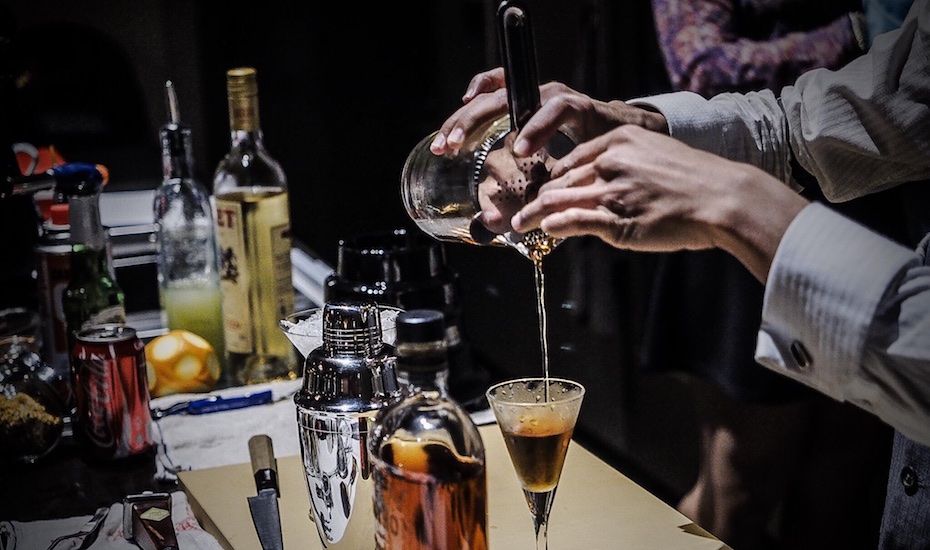 When we heard Jigger and Pony's ex-bartender was opening Shin Gi Tai, we knew we had to show up for support. Known for his creative concoctions, Anthony Zhong will take your taste buds for a ride. The Japanese bar also has a list of unique drinks including Yakuza Bad Boy, made with cognac, cognac orange liqueur and calvados.
Shin Gi Tai, 179A Telok Ayer Street, Singapore 068627
49. BeGin
Tucked away on the second floor of English pub Penny Black, this speakeasy (thanks to its dim lighting and hidden location) is a haven for gin lovers. Don't know where to begin? (Sorry, we couldn't help ourselves.) Don't worry; the bartenders are more than willing to guide you through the dizzying world of gin.
BeGin, 27a Boat Quay, Above The Penny Black, Singapore 049817
50. Ah Sam Cold Drink Stall
Operating online until further notice.
Boasting a new space at Haji Lane, the folks at Ah Sam Cold Drink Stall are sticking to their guns – boozy drinks with a local twist. Expect a pandan-flavoured Singapore Sling on tap alongside signature cocktails like Nonya chendol, Kaya Flip and Milo old fashioned. So, if you're looking for a night of nostalgic debauchery, you know where to go.
Ah Sam Cold Drink Stall, 2 Haji Lane, Singapore 189205
51. Martini Bar at Mezza9
Temporarily closed.
Offering over 50 different signature martinis, this swanky cocktail bar never fails to give us a case of decidophobia whenever we're here. We just end up telling them to surprise us! But if you prefer ordering straight from the menu, we recommend trying the refreshing lemon basil.
Martini Bar, Mezza9, Mezzanine Level, Grand Hyatt Singapore, 10 Scotts Road, Singapore 228211
Time to paint the town red with our massive list of the best cocktail bars in Singapore!