Photography: Gr.id Mall via Facebook
Dhoby Ghaut may just be your new favourite spot to shop, eat and repeat...
If you think Dhoby Ghaut is lacklustre, think again. Explore beyond the malls, cinemas and MRT interchange to come across IG-worthy cafes, noteworthy brunch spots and local fashion boutiques. The best part? Everything is within a 10-minute walk (or less) from the train station. Read on to discover what's hot in Dhoby Ghaut…
Guide to Dhoby Ghaut: Food & drinks
1. Kamikaze Asian Tapas Bar
Riding off the popularity of its first outlet at Orto in Yishun, Kamikaze Asian Tapas Bar has a second outlet within the new Gr.id Mall. We love that it takes up the entire alfresco rooftop, overlooking the streets of Dhoby Ghaut. Crowd favourite bites include the iconic Ferris Wheel fries featuring five different flavours, and the 90c skewers that are generously loaded with juicy chunks of grilled meat and vegetables.
Kamikaze Asian Tapas Bar, #03-02, GR.iD Mall, 1 Selegie Road, Singapore 188306
2. Curious Palette
Located along Prinsep Street, Curious Palette looks unassuming on the outside. The interior, however, is the aesthetic of a Kinfolk magazine come to life. Think rustic cement floors and wooden furniture beautified with potted plants. Even the mains and desserts – like the bacon and curried egg sandwich, sakura ebi capellini, buttermilk waffles and coconut chia pudding – are Instagram-worthy. Not in the mood for food? Select from a variety of filter brews for the perfect cup of coffee.
Curious Palette, 64 Prinsep Street, Singapore 188667
3. Kim Dae Mun Korean Food
Nah, this isn't a showy eatery with fancy creations and pretentious-sounding menu items. Expect simple, authentic Korean dishes like kimchi soup, bean paste soup, grilled pork and bibimbap. Come early 'cos it gets pretty crowded during lunch!
Kim Dae Mun Korean Food, #01-03D, Concorde Shopping Mall, 100 Orchard Road, Singapore 238840
4. Matchaya
Don't be fooled by the name of the cafe. Aside from ample matcha varieties, Matchaya also offers Japanese-inspired dishes. But the star of the show has to be the matcha, of course! There are so matcha options including cold whisked matcha milk, desserts, soft serve ice cream and vegan items.
Matchaya, #01-08-09, The Cathay, 2 Handy Road, Singapore 229233
5. The Mind Cafe
Game night just got interesting thanks to The Mind Cafe. Brimming with over 500 board games, this cafe is the perfect spot for friends and families who love to display their competitive side. Swap your Monopoly Deal for curious games like Tick Tac Moo, Voodoo Mania, Daddy Cool and Sushi Go Party. The Mind Cafe also offers meal and gaming packages with free-flow drinks and snacks if you've worked up an appetite.
The Mind Cafe, 60A Prinsep Street, Singapore 188664
6. Five Guys
American burger chain Five Guys has its first Singapore outpost right here in Plaza Singapura. Step in for juicy burgers, glorious milkshakes and a side of retro diner vibes. Picky eaters will love that all orders can be customised according to your taste. Just choose from a variety of toppings, which include mayo, grilled mushrooms and onions, tomatoes, pickles and so on.
Five Guys, #01-32-35, Plaza Singapura, 68 Orchard Road, Singapore 238839
7. Arteastiq DePatio
This hybrid art jamming studio and cafe is synonymous with relaxed afternoons and chi-chi high tea meals. First, unleash your inner Picasso at a freestyle painting sesh. You're provided with a canvas, brushes, paints and sponges to create your masterpiece. Once you've worked up an appetite, perch yourself on one of the plush chairs for an afternoon of dainty delicacies.
Arteastiq DePatio, #03-70/72, Plaza Singapura, 68 Orchard Road, Singapore 238839
8. The Assembly Ground
A mainstay at The Cathay, The Assembly Ground whips up a mean cup of espresso with coffee blends from the best local coffee roasters. The cafe also strives to reinvent its menu regularly with a good mix of classic comfort fare and fusion favourites. Complement your cuppa with reinventive fusion meals like laksa pizza and Nagano miso pork, or stick to the classics.
The Assembly Ground, #01-21, The Cathay, 2 Handy Road, Singapore 229233
9. Kooks Creamery
One thing you gotta try at Kooks Creamery is the decadent molten lava cookie. Imagine digging your spoon into a scoop of ice cream together with warm molten lava from the chewy cookie… it sure warms you up in all the right places.
Kooks Creamery, #01-06, The Cathay, 2 Handy Road, Singapore 229233
10. Seorae Korean Charcoal BBQ
Korean BBQ joint Seorae specialises in tender galmaegisal pork, which comes in three flavours: original, garlic and spicy. Of course, it also offers succulent prime beef cuts, stews and traditional Korean fare. Cheese lovers can opt for melted cheese around the hot barbecue plate to go along with your grilled meats.
Seorae Korean Charcoal BBQ, #02-01, Plaza Singapura, 68 Orchard Road, Singapore 238839
11. L'eclair Patisserie Cafe
Founded by two Le Cordon Bleu Paris alumni, this cafe creates the dessert with unbridled panache. Devour the Ispahan (light rose cream, cut lychees and fresh raspberries) or go for a decadent dark chocolate eclair made with 66% Mexique dark chocolate cream, cocoa glaze and cocoa.
L'eclair Patisserie Cafe, #01-28, Singapore Shopping Centre, 190 Clemenceau Avenue, Singapore 239924
12. Play Nation
Unlimited games, food and comfy spots to rest your legs – this gaming cafe has got it all. Spend hours mingling with the plethora of console and board games. Feeling hungry? You don't have to move a muscle. Just have your meal right here.
Play Nation, 58 Prinsep Street, Singapore 188686
13. Red House Seafood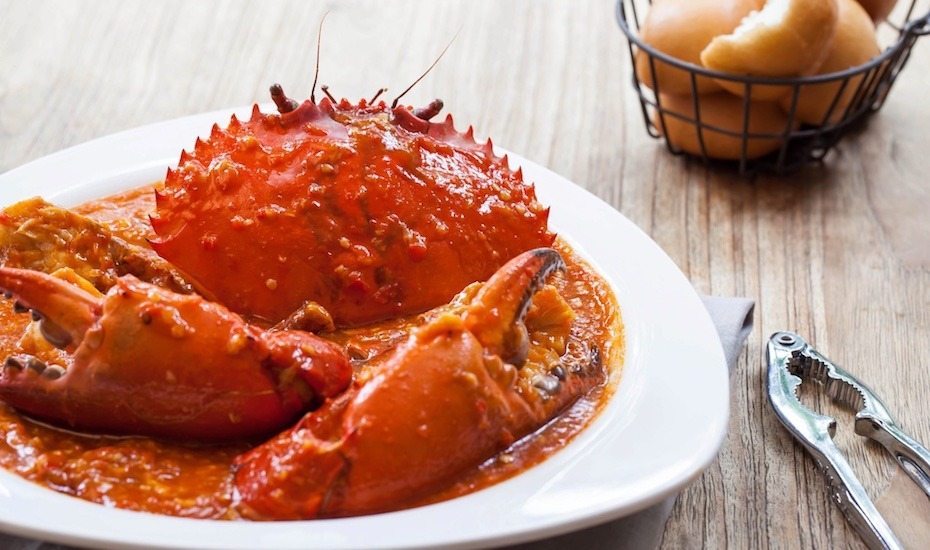 Craving for Chinese-style seafood in the heart of DG? Say no more. Red House Seafood is where it's at. Bring along the whole fam for fresh crab (the chilli crab is a must-try), prawns, lobster, fish and even pork, beef and venison. With a menu featuring various cooking styles and dishes drenched in delectable sauces, you'll definitely be spoilt for choice.
Red House Seafood, 68 Prinsep Street, Singapore 188661
14. I'm Kim Korean BBQ
This Korean buffet and BBQ joint is for those who love eating their food in a jiffy. There's a fixed time limit of 90 minutes for those in a group of three people or less, so you won't have to worry about table-hoggers. Tip: make reservations early to avoid disappointment.
I'm Kim Korean BBQ, #01-04, School of The Arts, 1 Zubir Said Drive, Singapore 227968
15. MacKenzie Rex Restaurant
This establishment has been around since the 60s, serving thousands of happy customers with wholesome dishes. Dubbed as an 'oriental halal restaurant', you can expect the menu to feature all-time faves like Hainanese chicken rice, chilli crab and seafood egg noodles amongst others.
MacKenzie Rex Restaurant, 66 Prinsep Street, Singapore 188668
16. Co Chung
If you're looking for Vietnamese grub around the area, hit up Co Chung to satisfy all your cravings. The restaurant offers the iconic dishes we all know and then some. Banh mi, fresh spring rolls, pho, tender meats slathered with spices, tapioca dumplings and even sweet corn soup. Get 'em here!
Co Chung, #B2-20, Plaza Singapura, 68 Orchard Road, Singapore 238839
17. The Auld Alliance
Known for its massive selection of whiskey brands, The Auld Alliance offers exemplary bottles from every whisky region in Scotland. No wonder the charming bar's a popular haunt for connoisseurs!
The Auld Alliance, #02-02A, Rendezvous Hotel Gallery, 9 Bras Basah Road, Singapore 189559
---
Guide to Dhoby Ghaut: Shop
18. The malls
We'll admit Dhoby Ghaut is not as glitzy as its counterpart down the street – yes, we're talking about Orchard Road – but it's decent enough to fuel your food and shopping needs. Head to Plaza Singapura for restaurants, art and craft supply stores, beauty products and local brands. The Cathay is a hit among the younger crowd, thanks to its affordable eateries and The Cathay Cineplexes.
The refreshed PoMo, now known as Gr.id Mall, houses plenty of indie brands, bars and Instagram-worthy spots. It's a vibrant addition to Dhoby Ghaut! Truly not easy to miss, especially at night, it sports neon lights and a brightly painted exterior inspired by the classic game of Tetris. Expect to find trendy social spaces and even a rooftop bar – perfect for chill evening hangs. The new mall has plenty to offer with dining experiences including restaurants and cafes that serve hot pot, picturesque multi-layer cakes, and towering piles of waffles and gelato.
19. NomadX
You won't miss the cool facade at this multi-label boutique. NomadX brings us the future of retail by fusing the best of 'digital' and 'physical' concepts. Think interactive features like touchscreen walls, installations and arcade showroom booths. But wait, there's more. The space is packed with a great mix of local and indie brands, IG-worthy spots, interactive areas like The Wonder Laboratory (where you can craft your own scent), and a spacious event site called NomadXConnect.
NomadX, #01-67/#03-65 to 69, Plaza Singapura, 68 Orchard Road, Singapore 238839
20. Art Friend
From feathers to felt, this store has every variety of craft material waiting to be made into gorgeous works of art. The only limit is your imagination! Plus, it's one of the only three locations in Singapore.
Art Friend, B1-10/13, Plaza Singapura, 68 Orchard Road, Singapore 238839
21. Absolute Comics
A gem for comic book maniacs, Absolute Comics has everything under the sun. Not just limited to new releases and classic comics, it also features merchandise like t-shirts and action figures to add to your collection.
Absolute Comics, #B1-17, Plaza Singapura, 68 Orchard Road, Singapore 238839
22. Chota
Gents and those into androgynous fashion, enter a treasure trove of stylish threads at this menswear boutique. Pair 'em with hand-crafted leather bags, belts, wallets and accessories for the ultimate ensemble.
Chota, #03-03, The Cathay, 2 Handy Road, Singapore 229233
---
Guide to Dhoby Ghaut: Explore
23. The Istana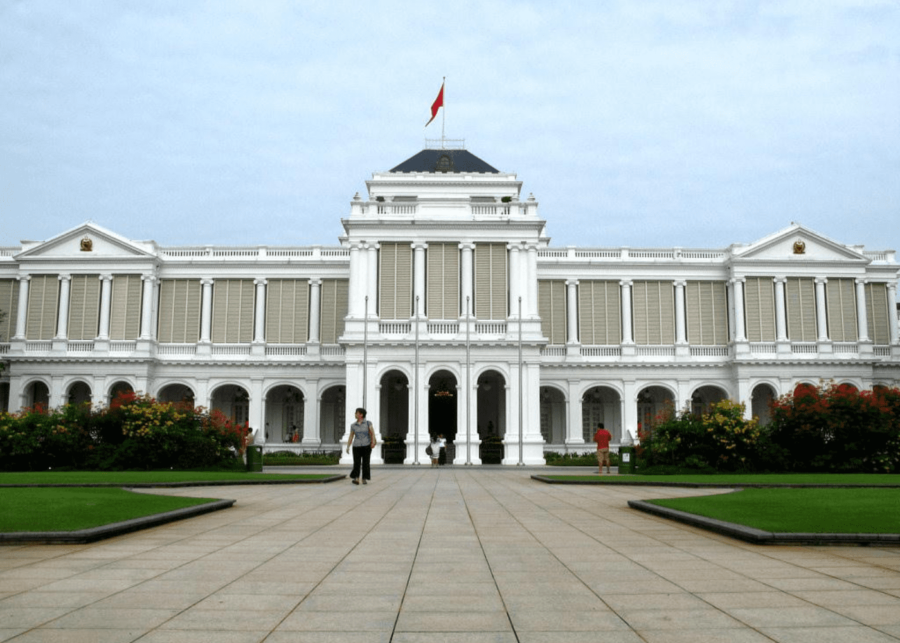 Fondly known as The White House of Singapore, The Istana (which means palace in Malay) is the official residence and office of the president. The massive 40ha place was formerly a nutmeg plantation before its renovation in 1867. What stands out is the 18th-century neo-Palladian style, complete with wide verandahs and large louvred windows. Super classy! If you'd like to visit, take note that The Istana is open to the public on Chinese New Year, Deepavali, Hari Raya Puasa, Labour Day and National Day only.
The Istana, 35 Orchard Road, Singapore 238823
24. National Museum of Singapore
Established in 1887, the oldest museum in Singapore delivers Singapore's history and culture through live performances and modern multimedia exhibits. Want to know more about this little red dot? The permanent galleries to visit include the Singapore History Gallery, which charts the development of the city.
National Museum of Singapore, 93 Stamford Road, Singapore 178897
25. Singapore Art Museum
Note: SAM is currently closed for renovations. Once a Catholic boys' school (St. Joseph Institute) for 135 years, the beautiful historic building now holds a fine selection of contemporary artworks across Southeast Asia. Put aside your entire day when you visit this place. The art museum in Singapore has over 7,000 permanent art pieces.
Singapore Art Museum, 71 Bras Basah Road, Singapore 189555
26. Fort Canning Park
A park in the middle of Singapore's shopping and nightlife mecca? That's the Lion City for you! Fort Canning Park is steeped in history, going back 700 years. It was once known as 'Forbidden Hill' and later became a military base during WWII. Grab a mat and basket and head to Fort Canning Green for a relaxing picnic in the evening time, or stroll along the shady nature walk to clock in your daily steps. No matter your chosen activity, it's a wonderful spot to escape from the hustle and bustle.
Fort Canning Park, River Valley Road, Singapore 179037
---
Guide to Dhoby Ghaut: Stay
27. Ji Hotel Orchard Singapore
Just a stone's throw away from Dhoby Ghaut MRT sits Ji Hotel. If you love minimalist aesthetics right out of a Muji catalogue, you'll enjoy this modern hotel. We absolutely adore its stylish interiors and neutral colour palette that exudes zen Japanese vibes. Tip: it's also one of the more budget-friendly hotels in the city if you're looking to spend more money on shopping and food.
Ji Hotel Orchard Singapore, 11 Penang Lane, Singapore 238485
28. Hotel Fort Canning
Tucked within the lush Fort Canning Park, this award-winning heritage hotel whisks you away on a tranquil retreat. After marvelling at the grand colonial architecture of the facade, stay in one of the 82 rooms. Each garden-inspired room boasts dreamy views of the park and city skyline. But there's also plenty to do here! Stroll across the iconic park, visit the museums and galleries located at the park's doorstep, soak in one of the three mineral pools, or bliss out at the spa.
Hotel Fort Canning, 11 Canning Walk, Singapore 178881
29. Lloyd's Inn
Lloyd's Inn remains one of Singapore's most Instagrammed-to-death hotels, thanks to its sleek, minimal design and all-white interiors. The facilities may also be minimal, but we can't ignore its clean aesthetics, abundant foliage and quiet residential locale. Book The Big Skyroom for inviting loft-like vibes and a precious adjoining open-air space with an outdoor bathtub.
Lloyd's Inn, 2 Lloyd Road, Singapore 239091
30. Rendezvous Hotel
Note: Rendezvous Hotel is currently not accepting any new room bookings.
Rendezvous Hotel's strategic location makes it easy to fill your itinerary with lotsa things to do. Boutiques, museums, restaurants and bars – they're all a stroll away. The hotel celebrates the pulsating arts culture in Singapore and its heritage district location by featuring sculptures, paintings and interactive multimedia art installations around its space.
Rendezvous Hotel, 9 Bras Basah Road, Singapore 189559
Now that you're all caught up with our guide to the best food, shops and hotels in Dhoby Ghaut, what's your first stop?