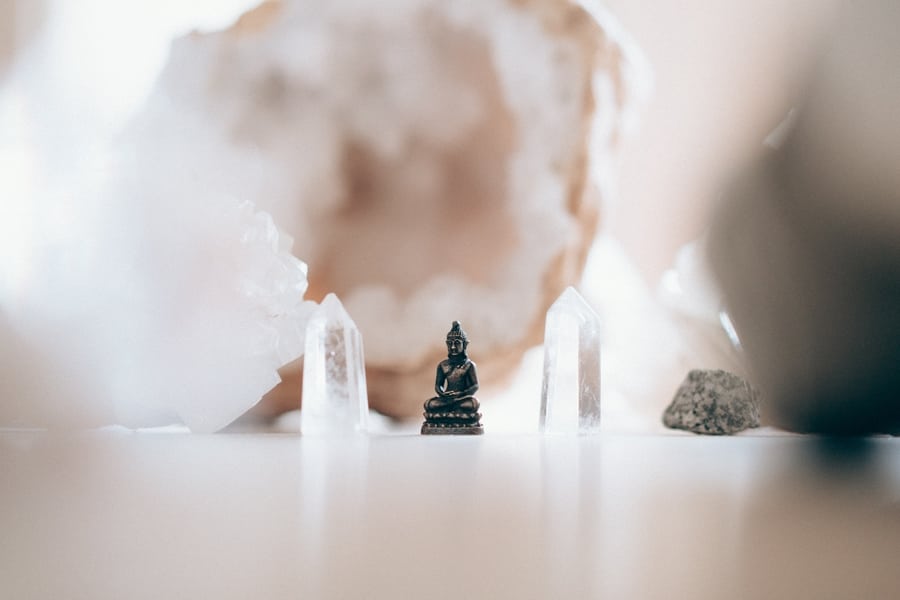 Looking for self discovery or something to help balance the business of your day-to-day life? Discover a range of alternative therapies in Hong Kong.
If you're looking to make more time for yourself, then you should definitely experience these meditation centres in Hong Kong or sign up for a guided forest therapy walk with Kembali. In fact, there are now a range of different alternative therapies in Hong Kong available for those seeking optimal wellness, and our resident wellness expert Avey Cortes continues trying out a selection of practices in the second half of his story here. Don't forget to read part one of his piece on alternative healing in Hong Kong to see his journey so far.
Alternative therapies in Hong Kong
PINS & NEEDLES
The next stop on my journey of healing was at IMI: Integrated Medical Institute where I saw Galit Cohen Nagar for a round of Japanese acupuncture, which differs to traditional Chinese acupuncture in two main ways:
#1 A strong emphasis on touch – Galit felt her way around my body a lot before inserting any needles at all. There tends to be a lot of interaction between acupuncturist and patient as feedback is critical to guiding the treatment.
#2 Thinner needles – Japanese acupuncturists use very thin needles and insert them very shallowly. They are so thin that I didn't feel any sensation whatsoever throughout the entire treatment.
Result: Some people favour the traditional Chinese approach but for me the outcome was immediate and equally powerful. Galit recommended that I combine this type of acupuncture treatment with yoga, meditation or other lifestyle adjustments (eg – diet), to help maintain the improvements experienced during my session.
NUMBERS & TOUCH
Numerology is the belief in a mystical relationship between a number and any event. You can use numerology as a sort of weather report to keep perspective and find empowerment in all sorts of situations, creating your own story as life goes on. I went along to Corie Chu Healing to see what it was all about.
Corie asked me for my birth date, did a few sums to come up with a series of numbers that mapped out my life – past, present and future. If you're like me, numbers are as confusing as Donald Trump's hair… #idontgetit, but I was once again transfixed by how well a virtual stranger, with no previous background info, knew me so well through a series of random numbers on a piece of paper.
After being faced with some home truths, Corie asked me to lie down for a reiki session.
Reiki is used to restore harmony to our mind, body and spirit. The idea is that by using gentle touch, the energy in your body will be balanced, thereby creating healing.
Much like my experience with the tuning forks and sound bath therapies, I'm pretty sure I fell asleep. But I vividly remember seeing loads of colours swirling around and my head popping out of the ocean at one stage. Corie told me that during our session she had visions of under-water rocks with openings, which if you remember, correlated with what I saw during the sound bath therapy…  coincidence!?
Result: Corie is a warm and nurturing character that makes you feel at ease almost immediately. Echoing a testimonial on her website – the numerology reading was uncannily accurate and whilst I didn't experience any specific revelations, she helped me clarify a sense of purpose and belief in myself, that has boosted my confidence. That's surely something a little panadol can't fix!
Read our interview with Corie Chu here.
INTUITION
The intimacy of the guided one-on-one sessions led me to work with Gina Robinson, an intuitive guide. She started her spiritual journey over ten years ago, using meditation and alternative therapies to develop her innate healing and intuitive abilities. With a gift for gently guiding people to recognise and understand their own patterns, Gina's engaging style uses questions and stories to enable her clients to pinpoint the core of the issue.
What exactly happens during a session with Gina?
Effectively I felt like I was just chatting to a friend who wanted to see me win at life. Over a series of sessions, she provided me with simple exercises that increased my awareness and outlook for the positive.
Result: Like with Corie, Gina has an amazing presence and aura that rubs off so you strive to be the best you can be. Since my time with her came to an end, I have found myself using some of the techniques to shake negative thoughts and patterns from my day-to-day. I've even used one or two in lieu of reaching for that little white magical pill!
Conclusion
So the burning question on everyone's lips: Do you still love paracetamol? Absolutely! I also found out that it works a treat if you pop them at the end of a night of indulgence and then again when you wake up… it's a miracle!
What! Did you not learn anything from your healing journey?
Well the answer to that is: sort of. Much like the 30 Day Yoga Journey I embarked on, I feel like the most important thing I've taken away is that it is all down to me. Much of what I have done might seem like a bit of woo woo, but if you're open to it, I think that can play a huge part in your mind and body's ability to heal.