Photography: Rahul Pandit via Unsplash
What does the month have in store? Read on for all the top things to do in Singapore this May!
We're four months into 2021 and before we know it, it's gonna be MAY. What's on our May agenda, you ask? Scroll through our fab list of things to do in May for fun culinary collabs (diet can wait!), cool art exhibitions, and a look into Singapore's rich heritage. Can we get a hell yeah?
Best things to do in May 2021
1. Fitness: Red Bull's Wings for Life Run
9 May 
Run for a great cause at the Wings For Life World Run. The event is open to all runners and wheelchair participants. All you need to do is download the app on your phone and begin anywhere you want. The run will kick off at the same time globally. Race to stay ahead and compete with a virtual "Catcher Car". The race ends once the virtual car overtakes you. 100% of the proceeds from the run will go to The Wings For Life Foundation, a non-profit spinal cord research foundation.
Red Bull's Wings for Life World Run, race starts at 7pm SGT, register online
2. Eat: Raffles Courtyard x FatFuku
12 May onwards 
Raffles Courtyard is back with another astounding culinary collab, this time featuring chef Annette Tan of FatFuku. The food writer and chef behind the private dining establishment is putting a modern twist on traditional Peranakan family recipes. Forks out for signature dishes like nasi lemak buah keluak, mee siam rosti, pandan kueh koh swee and roasted banana ice cream with gula melaka syrup. You'll enjoy the scrumptious spread at the quaint alfresco area.
Raffles Courtyard x FatFuku, till 11 June; Mondays – Sundays 3pm-9pm; meet and mingle with chef Annette on Wednesdays and Thursdays, 6pm-8pm; Raffles Courtyard, Raffles Singapore, 328 North Bridge Road, Singapore 189673 
3. Arts & Entertainment: European Film Festival
6 – 23 May 
Movie buffs, listen up. After a short hiatus, the European Film Festival (EUFF) is back! Get cultured with 23 films from 23 countries. The festival opens with Parque Mayer, a Portuguese comedy-drama directed by António-Pedro Vasconcelos. Watch it for free on 12 May in celebration of EUFF's 30th anniversary. Stay tuned for critic favourites from Austria, Belgium, Czech Republic, Denmark, Estonia, France, Germany, Greece, Hungary, Ireland, Italy, Luxembourg, Norway and more.
European Film Festival, multiple screenings at the Projector, #05-00, Golden Mile Tower, 6001 Beach Road, Singapore 199589
4. Eat: Shake Shack's Jalapeno Ranch Menu
All month
To celebrate the opening of its sixth outlet (at Great World City), Shake Shack is whipping out a spicy jalapeno ranch menu. Amp up the heat with Jalapeno RanchShackBurger, Jalapeno RanchChick'n Shack and Jalapeno Ranch Fries topped with ranch made from scratch, house-pickled jalapenos and bits of crispy bacon. End it on a sweet note with Great World exclusives – Poppin' Good Time, a vanilla custard treat with fudge brownie from Plain Vanilla, and Berry Ferris Swell, made of vanilla custard with raspberries and cheesecake.
Shake Shack's Jalapeno Ranch Menu, until June 15th, #01-101/102 104/105, Great World City, 1 Kim Seng Promenade, Singapore 237994
5. Eat: The Mandala Club welcomes Mirazur
From 14 May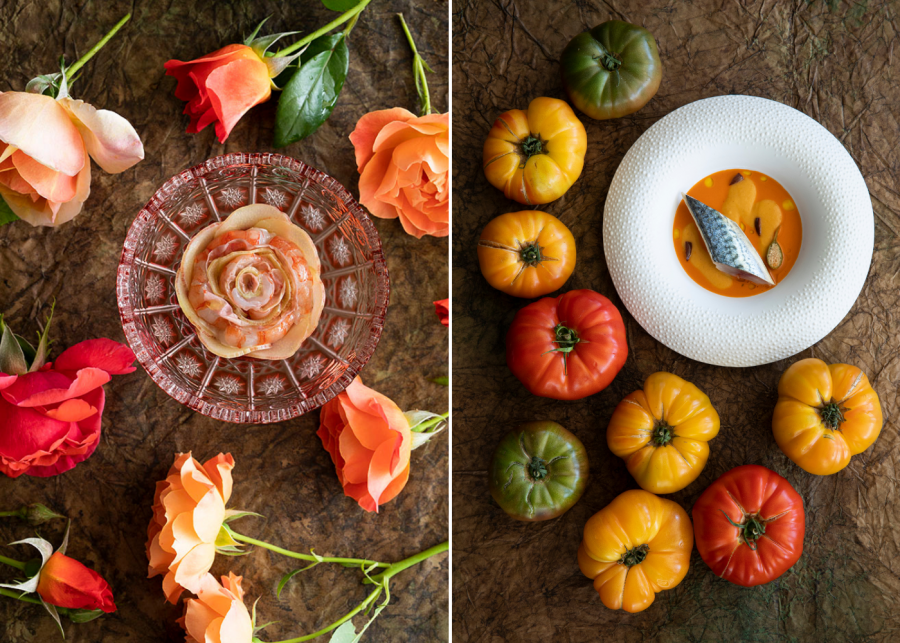 FYI: The Mandala Group has now acquired full ownership of Straits Clan. The private club will soon make a comeback with a new moniker, Mandala Club. To celebrate, it has announced a three-month residency by the world's number one restaurant. Hailing from Menton, France, three Michelin-starred Mirazur will offer four menus: roots, leaves, fruits and flowers. Chef-restaurateur Mauro Colagreco will helm the kitchen alongside his team. This is one world-class event not to miss! Mandala Club will also donate proceeds from the 15 May dinner service to =Dreams, an initiative to empower children of low-income households.
The Mandala Club welcomes Mirazur, until 11 August, 31 Bukit Pasoh Road, Singapore 089845; priority booking is available for club members; non-members can register their interest online
6. Arts: Singapore International Festival of Arts (Festival House)
14-30 May 
As part of Singapore International Festival of Arts, Festival House's line-up highlights healing and humanity – keeping the pandemic in mind. Hop over to The Arts House for a series of discussions, workshops and immersive installations for topics on mental health, wellbeing, sustainable living and climate change. Highlights include storytelling about climate breakdown (Toolkits for Climate Change: The Role of Art in Climate Advocacy), meditation and yoga sessions to stir creative imagination, and experiential installations (Tactility Studies: Hold to Reset). You can also tune in to festival commissions and screenings with SIFA on Demand from 31 May to 12 June 2021.
Singapore International Festival of Arts (Festival House), The Arts House, 1 Old Parliament Lane, Singapore 179429; also available online
7. Local love: Singapore HeritageFest
3-30 May
Who's ready to learn about Singapore's vibrant history? We know we are. Singapore HeritageFest (SHF) is returning for a hybrid edition. Feed your minds with lesser-known stories of our city's healthcare history and food heritage. On-site and online experiences include virtual tours of old medical buildings, traditional Chinese medicine and ayurveda workshops, and hands-on demos of traditional recipes.
Singapore HeritageFest, online and various locations
8. Exhibition: Chronicles of a Circuit Breaker by Joseph Chiang
1-15 May 
Epigram and Mulan Gallery present a series of original comic artwork from local printmaker Joseph Chiang's new book. Titled Chronicles of a Circuit Breaker, the comic book spotlights the strange occurrences of Singapore's CB last year. Yup, revisit toilet paper shortage, mask-wearing woes and other inconveniences we're facing in the new normal. It's not all serious though. The stories document these idiosyncrasies in a light-hearted manner.
Chronicles of a Circuit Breaker by Joseph Chiang, #01-07, 36 Armenian Street, (off Loke Yew Street), Singapore 179934
9. Art: 'Singapore Streets' by Louise Hill
Until 14 May
Art Space at Siri House Dempsey is playing host to Louise Hill's hand-finished Giclee prints. Drawing inspiration from the Lion City and using her signature theme of windows, Louise's works are an exploration of Asian heritage culture. Expect to see familiar motifs like Peranakan tiles, shophouses and traditional street signs. You can also book a private appointment with her to learn more about the stories behind the art
'Singapore Streets' by Louise Hill, Siri House at Dempsey, #01-02, Block 8D, Dempsey Road, Singapore 249672
10. Art: Paw-verbs on the Lawn
All month
We've got something for cat lovers. The Malay Heritage Centre (MHC) joins hands with Japanese artist Juno for a paw-tastic installation. Head over to the lawn at MHC and coo over 30 giant cat illustrations – plenty of IG-worthy content for you! You'll also notice 10 common Malay proverbs littered around the installation. They spotlight how cats are used metaphorically to convey different aspects of human behaviour. Plus, it's a super fun way to get the kids to remember these age-old lessons. Take part in programmes and activities like performative storytelling sessions as well as weekly competitions via MHC's Instagram page.
Paw-verbs on the Lawn, Malay Heritage Centre, 85 Sultan Gate, Singapore 198501
11. Exhibition: Sikhs in Singapore – A Story Untold
All month
We love that Singapore is a melting pot of cultures. There's always something to learn and discover. This time, take a closer look at the Sikh community in Singapore with this exhibition. Held at the Indian Heritage Centre, Sikhs in Singapore – A Story Untold narrates the Sikh story through three parts, from the origins story to the migration experience to perspectives from modern-day Sikhs.
Sikhs in Singapore – A Story Untold, until 30 September 2021, Indian Heritage Centre, 5 Campbell Lane, Singapore 209924
12. Eat: Durian Fiesta
All month
Durian lovers, get ready for Goodwood Park Hotel's iconic Durian Fiesta! Can you believe it's been 38 years since its debut? To celebrate, the hotel has whipped out new durian pastries such as D24 pandan waffle cake, D24 and sweet potato in chestnut tartlets, D24 trio chocolate cake, mini D24 salted caramel delights, D24 kueh dadar and deep-fried D24 in layered flaky pastry. Of course, mainstays like the signature D24 mousse cake, puff and crepe will make an appearance.
Durian Fiesta, until 1 August 2021, available for delivery and self-collection at The Deli, Goodwood Park Hotel, 22 Scotts Road, Singapore 228221
13. Arts & Entertainment: The Curious Case of the Missing Peranakan Treasure
All month
Who doesn't love a whodunnit tale? Double Confirm Productions, Sight Lines Entertainment and Raffles Hotel Singapore come together for a first-of-its-kind virtual interactive play. The plot: the crown jewel of the popular "Treasures of the Straits" exhibition at Raffles Hotel Singapore has gone missing. Tensions rise as all guests and staff are deemed suspects. The General Manager is given till midnight to solve the case internally. What will they uncover in this enthralling collision of history and mystery?
Written by playwright Jean Tay and directed by Hossan Leong, the play will be shown in an interactive virtual format. You'll get a first-hand experience of exploring the hotel's historic grounds and uncovering clues along the way. Watch it online or experience the play in the property itself by making use of the exclusive daycation and staycation packages. Solve the case and stand a chance to win e-vouchers from the Raffles Boutique or even a one-night stay at the hotel.
The Curious Case of the Missing Peranakan Treasure, until 30 June 2021, Raffles Hotel Singapore, 1 Beach Road, Singapore 189673 or watch online
This month's looking mighty fine with tons of things to do in May.