Photography: Photo Boards via Unsplash
From zero-waste dining experiences to neutralising plastic impact with just $0.20, these Earth Day initiatives give us a great opportunity to go green.
Earth Day falls on 22 April – that means many brands are spotlighting sustainable practices all month. Want to start living consciously but not sure where to begin? From a delicious plant-based meal to fun upcycling workshops, we present to you exciting Earth Day initiatives in Singapore happening from April to May!
Get inspired with these Earth Day initiatives in Singapore
1. Super Loco Group's Loco Earth Month
Until 30 April
Strap on for a carbon-conscious way of eating, drinking and living this April. The Super Loco Group gives us an opportunity to reflect on our environmental impact with its first-ever Loco Earth Month. From now till 30 April, book a table at Lucha Loco or Super Loco Robertson Quay and Customs House to enjoy a four-course or a la carte carbon-conscious dinner menu.
All dishes are made of sustainably sourced, ethically-raised ingredients with a low-carbon footprint. Highlights include plant-based brand Fable's (it uses shiitake mushrooms to imitate meat) Al Pastor Taco with slow-braised mushroom, kale, corn and watermelon radish wrapped in a soft bamboo ash tortilla and drizzled with chipotle mayo.
Super Loco Robertson Quay's barramundi (sourced from sustainable fishery Kühlbarra) gets a spicy kick thanks to piquillo pepper and chopped jalapenos with grilled corn salad and salsa verde. Wash it all down with Zero to Hero, a zero-waste cocktail concoction with upcycled tropical fruit waste-infused Arquitecto Blanco tequila.
Psst: planning to order the set menu? You'll get to adopt a tree under your name too! The Loco Group will match every tree by planting one of its own to help the reforestation of Borneo's endangered rainforests. Finally, experience conscious living through the group's weekend activities before having dinner at – you guessed it – a Super Loco establishment. Sign up for a kintsugi pottery class with Gold and Behold, edible farm tour and gardening workshop with Fleur House Singapore, or a plant-based cooking class with our Launchpad member Elika Tasker of Discover Everton.
Super Loco Group's Loco Earth Month, until 30 April, multiple locations including Super Loco Customs House and Roberston Quay, and Lucha Loco
2. Ikea's sustainable initiatives
Until 30 June
In efforts to make conscious living accessible to everyone, Ikea Singapore has announced a range of new sustainability offerings and initiatives. The brand aspires to use only renewable or recycled materials by 2030, so you can expect affordable, sustainable and high-quality home furnishings at all outlets. So far, 100% of all cotton products are recycled or grown with less water and pesticides. Plus, 50% of all meals at Ikea restaurants will be plant-based by 2025. For starters, meat-free gyozas will be available if you're dining in from 15 to 20 May.
Did you know that Ikea also partners with social businesses? The Vardande storage baskets and plant pots from the upcoming collection are made of jute – a locally sourced material used by Classical Handmade Products in Bangladesh. They help create jobs and provide childcare services for women in villages. The Vardande bowl and candle holder are made by Doi Tung in Thailand. Through production, the social business provides a steady income for villagers in the mountainous regions of northern Thailand. Psst: The Vardande collection will be available from July 2022.
Ikea has also joined hands with Carousell for a first-ever Secondhand Showroom from 21 April to 30 June. Simply purchase or sell IKEA secondhand Carousell Protection enabled products and receive 500 Ikea Family points per order (for sellers) and a $5 Carousell Protection voucher (for buyers). To kickstart the sustainable initiative, there's a Secondhand Showroom giveaway where you can stand a chance to win a pre-owned Ikea item from Nathan Hartono, Munah Bagharib, Tiong Jia En, Mathilda Huang, and Carousell co-founder Marcus Tan.
Ikea, multiple locations including Tampines and Alexandra; or check out the "Second Chances" initiative here
3. Uniqlo's Re.Uniqlo programme
Until 22 May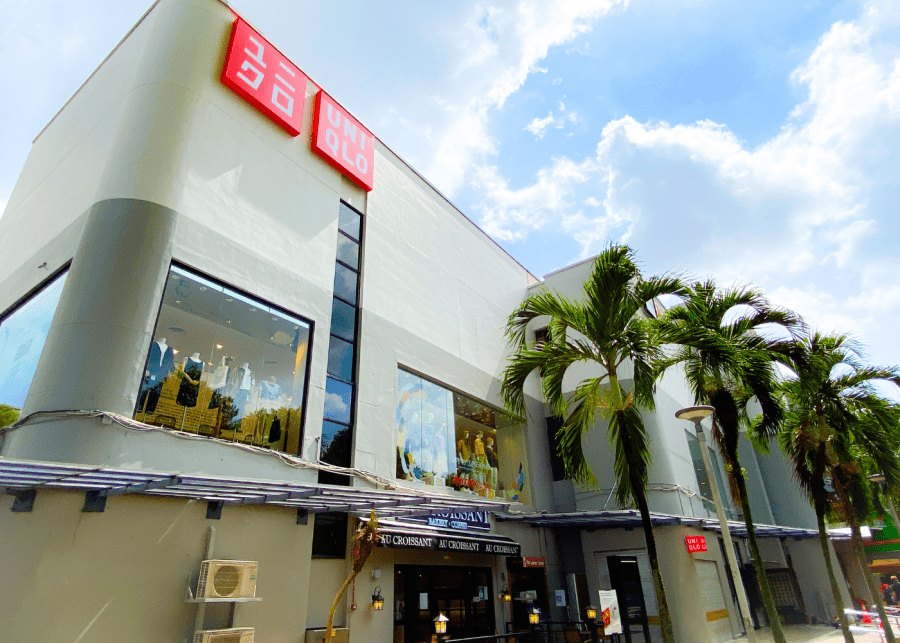 Conceptualised in 2020, the Re.Uniqlo programme is a cool initiative that gives a new lease of life to pre-loved Uniqlo items. Back in 2018, the brand managed to redistribute over 30,000 pieces to the underprivileged in Singapore. Over 200 pieces of clothing were also collected during the week of the [email protected] store opening. From 22 April to 22 May, donate at least six Uniqlo items and you can redeem a Doraemon eco bag made from 100% recycled polyester. Missing a button or noticed a small tear on your fave blouse? Head to Asia's first Re.Uniqlo Repair Studio at [email protected] to extend the life of your Uniqlo items. The service is available every Saturday, from $5 per repair.
Uniqlo's Re.Uniqlo programme, multiple locations including [email protected] and Orchard Central
4. Aspurely x Zest Clinic Love Your Planet Project
April 15 onwards
Homegrown and plant-based skincare brand Aspurely is making us feel less guilty with its sustainable efforts. From 15 April till the end of the year, you can drop off your used plastic skincare bottles and receive a 20% discount on its products, along with a free 30-minute health screening and wellness consultation at Zest Clinic. Your empties are given a new lease of life thanks to zero-waste companies The Sustainability Project and Eco Exchange. The plastic bottles will either be reused or safely recycled.
Aspurely x Zest Clinic Love Your Planet Project, drop your empties at #01-11B, Zest Clinic, Precious Medical Centre, Parkway Parade, 80 Marine Parade Road, Singapore 449269
5. Impossible Foods Plate-to-Planet Earth Month
Until 31 May
This year, plant-based meat company Impossible Foods invites us to ponder over our food choices and their environmental impact. The third edition of Earth Month initiative Plate-to-Planet will spark convos, debunk myths and give us answers to how we can slow down climate change. A series of educational content will be displayed with participating restaurants Fatburger and Swensen's via various formats and channels. All to encourage Singaporeans to be more serious about what they eat and how it'll affect the planet. Impossible Foods is also partnering with Deliveroo and RedMart for a chance to bag sweet promos and merchandise.
Be one of the first 2,000 orders on Deliveroo to enjoy $2 off Impossible menus at Fatburger and Swensen's. If you love cooking, simply purchase a 340g pack of Impossible beef at $3 off. Or enjoy a new Impossible menu by Trapizza – with meat-free dishes like Impossible lasagne, burgers, and the return of the Impossible spicy pizza bolognese.
Impossible Foods Plate-to-Planet Earth Month, available until 31 May or while stocks last; multiple locations including Trapizza, Swensen's and Fatburger 
6. Flash Coffee and CleanHub's "Plastic Neutral+" cups
Ongoing

Here's another reason to love tech-enabled coffee chain Flash Coffee. The brand, which planned to neutralise its plastic impact in November 2021, has taken it a step further. Aside from its commitment to recover over 80,000kg of plastic waste with green start-up CleanHub, Flash Coffee's new app update allows customers to contribute $0.20 to make their drinks "Plastic Neutral+".
All proceeds go towards funding a CleanHub collection partner and also help to neutralise the impact of a plastic cup by 10 times. CleanHub has a tracking technology that allows you to keep tabs on the latest amount of plastic collections they've enabled. Cool, huh?
Flash Coffee and CleanHub's "Plastic Neutral+" cups, order via the Flash Coffee app
We hope these Earth Day initiatives in Singapore will bring you one step closer to sustainable and conscious living.