Photography: 98 Degrees via Facebook
From great icons to billboard favourites, everyone's playing in Singapore.
What a year it's gonna be for concert-goers! Well, hold on tight as there's a slew of live performances to check out in the new decade, from 90s heartthrobs 98 Degrees to rock bands…
Singapore Rockfest II 2020
5 March
It's the battle of the rockstars at Singapore Rockfest II! German band Scorpions and British band Whitesnake will be reliving the good ol' days by jamming it out on stage. Bob your heads to a mix of old and new favourites, including "Wind of Change", "Still Loving You" and "Rock You Like a Hurricane" by Scorpions, along with hits such as "Here I Go Again" and "Is This Love" from by Whitesnake. The rock and roll continues with metal band Slipknot and Trivium shaking the stage at Fort Canning Park.
Singapore Rockfest II 2020, 6:30pm, The Star Theatre, 1 Vista Exchange Green, Singapore 138617
Green Day (postponed)
8 March
2019 has been blessing us with major #throwback moments and it's not slowing down. We've received news that punk rock trio Green Day is kicking off its Asian tour right here in March 2020! The band's 13th studio album, Father of All…, will be dropping in February 2020 so you can expect new material along with (fingers crossed) iconic hits. For starters, listen to the title track of the upcoming album.
Green Day, 8pm, Singapore Indoor Stadium, 2 Stadium Walk, Singapore 397691
Slipknot: We Are Not Your Kind World Tour
24 March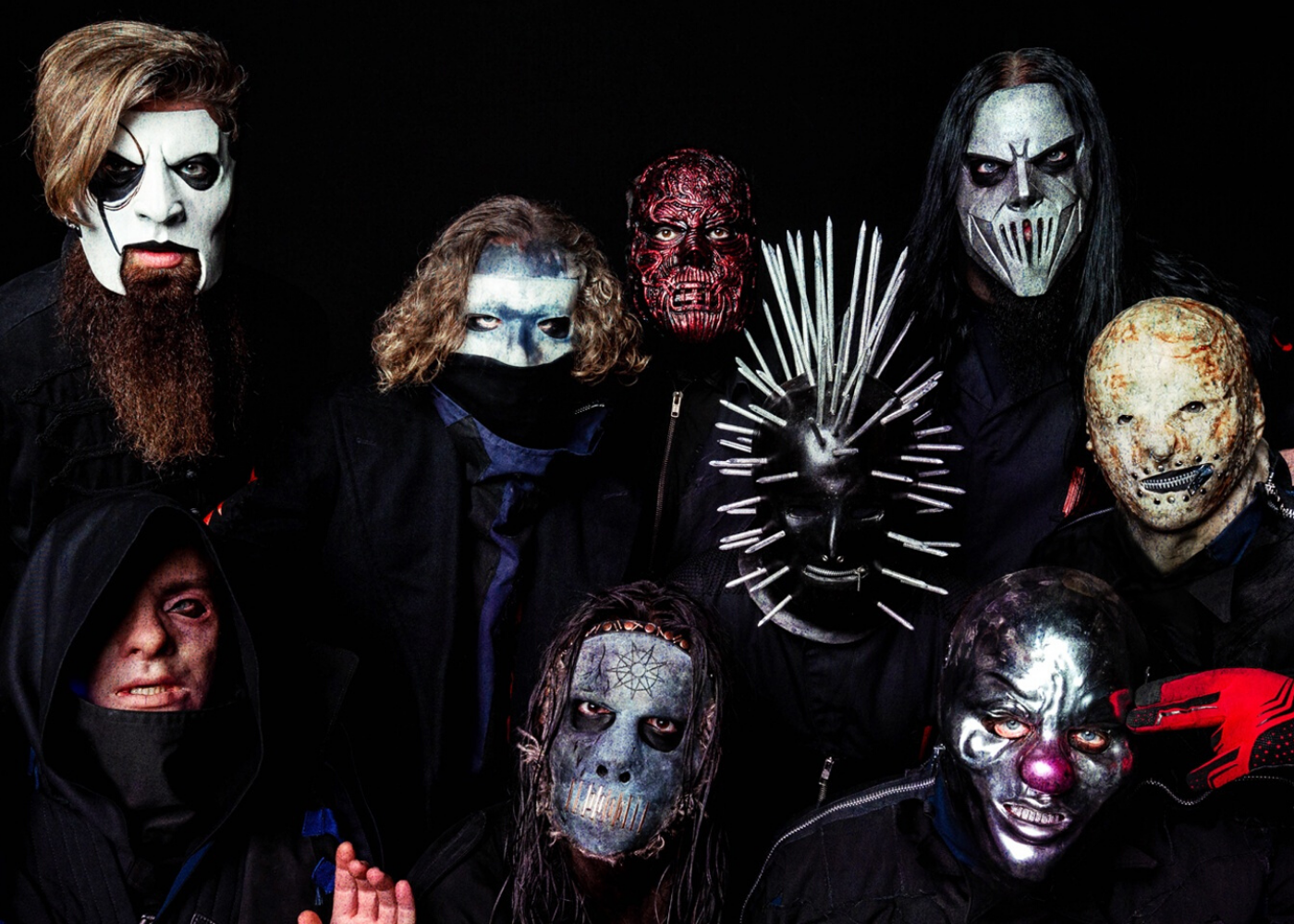 Slipknot fans, rejoice! The heavy metal band is coming back after 15 long years away. As part of the ongoing tour, Slipknot will be performing hits from its sixth studio album, "We Are Not Your Kind", making the perfect end to the second day of Singapore Rockfest II. You can expect some high-octane head-banging, for sure!
Slipknot: We Are Not Your Kind World Tour, 6pm-10.30pm, Fort Canning Park, River Valley Road, Singapore 179037
Khalid Free Spirit World Tour 2020 Singapore (postponed)
26 March
You heard the good news – the man who has been making waves on the airwaves in the last couple of years is finally coming to Singapore. Multi award-winning contemporary, R&B and pop artist Khalid will be performing the songs you've been playing on repeat (from "Location" to "Young Dumb & Broke"), including some new hits from his second studio album, Free Spirit.
Khalid Free Spirit World Tour 2020 Singapore, Singapore Indoor Stadium, 2 Stadium Walk, Singapore 397691
Rex Orange County
11 & 12 May
With three albums under his belt, British singer Rex Orange County will finally be making his debut in the Lion City in May. As part of his Asia tour, he will be promoting his latest album, Pony, with a two-day concert. Mark your calendars and remember the lyrics to songs like "Pluto Projector", "Face to Face" and "Always".
Rex Orange County, 7pm, Capitol Theatre, 17 Stamford Road, Singapore 178907
An Evening with 98 Degrees
19 May
Temperatures are rising, say 98 Degrees (we just had to!), as all four members from the pop and R&B group will be making us feel like teenagers again. Remember "True to Your Heart", "Because of You" and "The Hardest Thing"? Yup, you'll probably be singing along to these and more earworms from the band. P.S. Take note though, the gig has been postponed to May.
98 Degrees, 8pm, The Star Performing Arts Centre, 1 Vista Exchange Green, Singapore 138617
Lea Salonga in Concert
6 – 8 October
Powerhouse songstress Lea Salonga (aka our eternal Disney princess) will be busting out tracks from her Tony Award-winning role in Miss Saigon, along with beloved tunes from Les Miserables, Mulan and Aladdin, as well as original music from her hit albums.
Lea Salonga in Concert,  Esplanade Concert Hall, Esplanade – Theatres on the Bay, 1 Esplanade Drive, Singapore 038981
Hydeout Festival
9-10, 16-17 October
It looks like Singapore is becoming a melting pot of music festivals, and joining the mix is the new Hydeout Festival (postponed from April). Billing itself as the first multi-genre music event in the region, it'll host a stellar line-up of artists across two weekends, including R&B songstress Tinashe, rapper Gucci Mane, pop singer Rita Ora and more. We have our eyes on this one fosho!
Hydeout Festival, 4pm-11:30pm, The Meadow, Gardens by the Bay, 18 Marina Gardens Drive, Singapore 018953
---
What you missed!
Of Monsters and Men Fever Dream Tour (cancelled)
18 January
After making a comeback in 2019 with Fever Dream, Icelandic indie folk-pop band Of Monsters and Men will be stopping by our sunny shores for a one-day shindig at Fort Canning Green. Expect hits such as the critically-acclaimed "Alligator", the first single from the band's third studio album.
Of Monsters and Men: Fever Dream Tour, 7pm, Fort Canning Park, River Valley Road, Singapore 179037
Pentatonix The World Tour Singapore 2020
11 February
The world's most popular a cappella group is coming to town once again! The quintet seems to have taken a liking to Singapore, making this their fourth concert in a span of six years. Expect heavenly vocal harmonies, percussion and beatboxing – and hopefully a cello-boxing number by Kevin – as they cover hits such as "Attention", "Havana", "New Rules x Are You That Somebody" and more. Though the concert happens in February, we're secretly hoping for a couple of Christmas songs. Oh, and "Can You Feel The Love Tonight" from Disney's The Lion King, of course! We can dream, amirite?
Pentatonix: The World Tour Singapore 2020, 8pm, The Star Performing Arts Centre, 1 Vista Exchange Green, Singapore 138617
Garden Beats 2020
29 February
After a rocking event in 2019, Garden Beats Festival is back for its seventh edition. Be one with nature as the festival will be focusing on three pillars – music, arts and conscious living. On the line-up, we have indie headliner Foals, electronic duo Gioli and Assia, and more.
Garden Beats 2020, 1pm onwards, Fort Canning Park, River Valley Road, Singapore 179037
Jimmy Eat World (cancelled)
14 March
Known for melancholy rock hits like "23" and "The Middle", Jimmy Eat World will be making a pit stop in Singapore as part of their Surviving Asia tour, in support of their latest album. Wear your worn-out Converse Chuck Taylor sneakers and come prepared with waterproof eyeliner to relive the good old (emo) days.
Jimmy Eat World, 7pm, The Coliseum, Resorts World Sentosa, 1 Garden Avenue, Singapore 099621
A-ha: Hunting High and Low (cancelled)
21 March
Alexa, play "Take on Me" on loop. It's a blast from the past as Norweigian band A-ha drops by Singapore for its only show in Southeast Asia. Sing along to melodies like "Train of Thought", "Hunting High and Low" and "The Living Daylights". Stay on for Zouk's signature Mambo Jambo throwback after party filled with old school hits and 80s-themed activities.
A-ha, 7.30pm, Singapore Turf Club @ Kranji, 1 Turf Club Avenue, Singapore 738078
Hyukoh 2020 World Tour (cancelled)
23 March
This Korean indie rock band will be strutting its unique music style, performing classic numbers as well as new songs – yes, the new album will be released early next year so you can expect something new at the concert!
Hyukoh 2020 World Tour, Hall F, Level B2, Sands Expo and Convention Centre, Marina Bay Sands, 10 Bayfront Avenue, Singapore 018956