Photography: Noah Carter via Unsplash
Excited for the return of live music in Singapore? Check out the best bars, cafes and arts venues to hit up!
It's happening! Live music is finally making its way back to the bars and pubs in the Lion City. You can bet we're ecstatic to see seasoned DJs, talented acoustic singer-songwriters, flamboyant rock and rollers, and the best of local music talent take the stage again. Keep your eyes peeled to your social media channels because these local live music venues in Singapore will likely have some rockin' new gigs lined up in the next few weeks and months. Here are the top live music places in Singapore for your entertainment (best enjoyed with cocktails and delicious bar bites in hand).
Where to listen to live music in Singapore
1. Timbre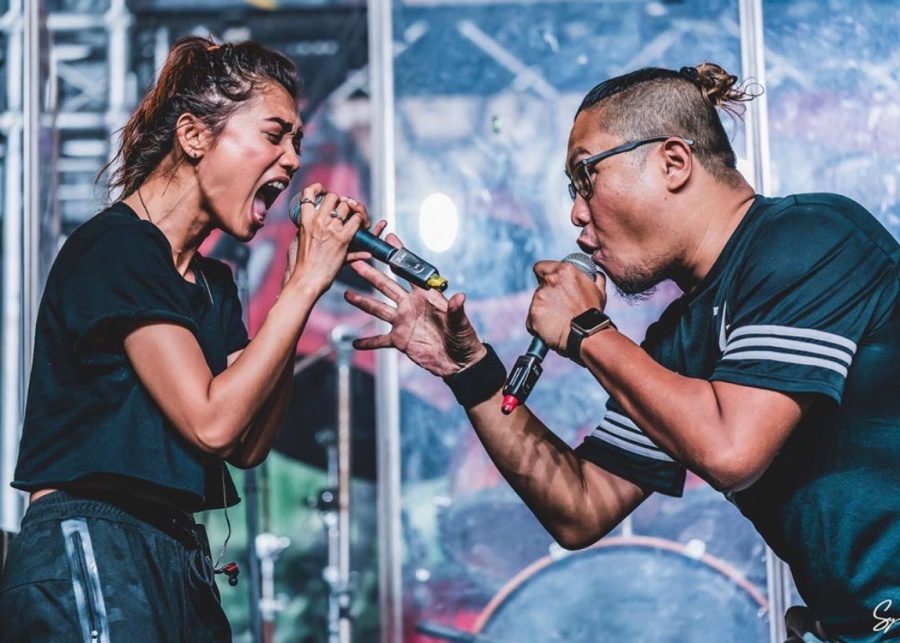 Arguably the most popular of the lot, the Timbre franchise has always been known to allure all sorts of gig-hunters, from post-work yuppies to after-school undergrads. Why is that? 'Cos you can expect nothing short of quality with its robust sound system, and diversely-curated programmes that feature Top 40s resident bands, classic rockers of yesteryear and local acts. We hear Timbre will be restarting live music performances at all three of its venues very soon, so stay tuned to its social media channels.
Timbre, available at multiple locations including Old Parliament Lane and One North
2. Maduro
Dempsey Hill plays background for this listening lounge and bar. Pre-Covid, Maduro was known for its red hot jazz and classical music. Designed to look like the cosy living room of an eclectic, design-savvy friend, you can expect to see some of the best local chanteuses and crooners working magic here with first-call musician counterparts.
Maduro, 40C Harding Road, Singapore 249548
3. Level Up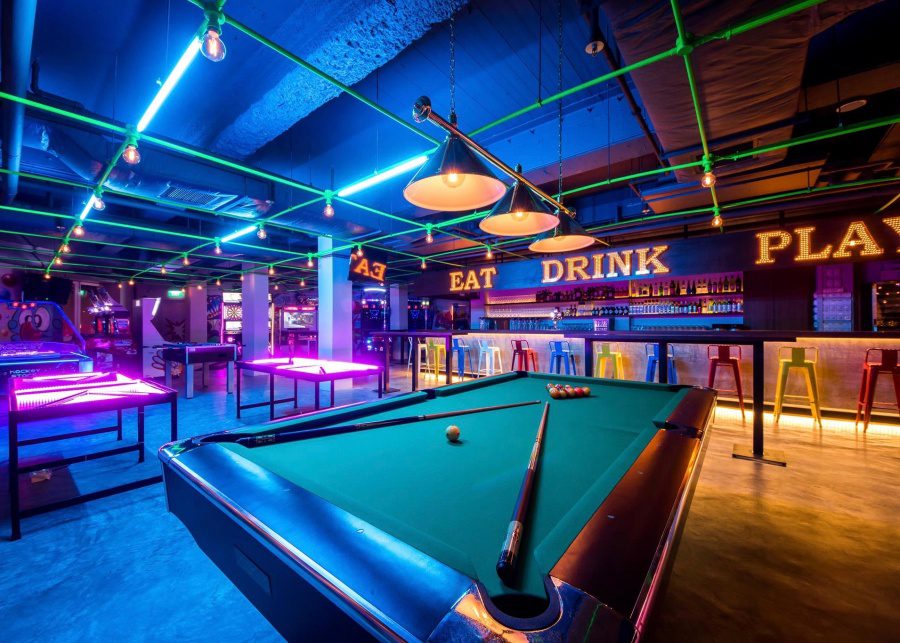 It's all fun and games at this retro-arcade bar in Clarke Quay. Come for the 80s hangover – think colourful neon lights, nostalgic arcade games (hello, Street Fighter) and bar games. Listen to live bands play starting 29 March 2022 from Tuesdays to Saturdays – we guarantee you'll get your dose of good music, food and drinks here.
Level Up, #02-04, Block A, 3A River Valley Road, Singapore 179020
4. The Star Theatre
The key venue of The Star Performing Arts Centre, The Star Theatre is fitted with high-end audio, video and production lighting systems for an exceptional and magical audio-visual experience. Featuring a traditional horseshoe shape, this auditorium offers custom-designed seating, including stalls and two circle levels. The last row of seats at the upper circle level is just 56 metres from the stage, creating an intimate ambience for this grand 5,000-seat venue. We hear it'll be hosting Still Tabula, a four-piece live rock band covering 90's rock music, on 29 April 2022!
The Star Theatre, 1 Vista Exchange Green, #04-01, Singapore 138617
5. The Esplanade
This one's a no-brainer if you constantly take strolls near the Merlion. Whether you're chilling indoors at the roomy concourse or sitting on the giant steps facing the skyline at the outdoor theatre, you've probably caught a live music act here at the bay. The Esplanade is also the birthplace of possibly the most important local music festival – Baybeats. Stay tuned to its website for its upcoming schedule of live events.
The Esplanade, 1 Esplanade Drive, Singapore 038981
6. Cuba Libre Cafe & Bar
This Cuban cantina has resumed live music, and we're psyched for its Latin American tunes! Look out for the band Adrenalina who will be performing salsa, bachata and reggaeton hits from 9pm till late on weekdays and weekends. Resident DJ Boi Kay, who has been spinning at Cuba Libre since 2012, is also back on deck! Come by for a night to remember.
Cuba Libre Cafe & Bar, #01-13, Block B, River Valley Road, Singapore 179021
For more live music in Singapore, keep tabs on these places for updates
7. Harry's
If you frequently go booze-hunting with your pals, chances are you've swung by this longstanding waterhole a couple of times. This Singaporean franchise continuously lures in both pub punters and music fans. We're looking forward to long nights of songs and swigs with some alluring music acts once it has a schedule up and running.
Harry's, available at multiple locations including Dempsey Hill and Cuppage Terrace
8. Monti
Aside from being an Italian restaurant with a wicked Marina Bay view – and home to the longest brunch in town – Monti was where you would use to find live jazz every evening. As live music returns, get ready to grab a cocktail and be mesmerised by the likes of jazz bands and extraordinary soloists. Big names who have graced the stage include Melissa Tham and the legendary Jeremy Monteiro.
Monti, 82 Collyer Quay, Singapore 049213

9. OSG Bar
As music appreciators, we can easily imagine referring to live music as "Our Simple Goodness", and that's exactly what the moniker of this Suntec City bar stands for. It has some upcoming live music acts in the works, catered to parched businessfolk looking for a reprieve in the city. Forget all about that dreadful day at work once you step into this bar!
OSG Bar, #05-10/11 Suntec City Tower 1, 3 Temasek Boulevard, Singapore 038983
10. Bob's Bar
With its distinctive old-world charm, Bob's Bar at Capella Singapore feels like a step back in time to the heady days of 1950s Havana. It has even hosted live music performances by the likes of the King of Swing himself, Jeremy Monteiro and his Latin Jazz Trio. We're sure whatever it's brewing will be a total treat for the senses.
Bob's Bar, 1 The Knolls, Capella Hotel, Sentosa, Singapore 098297
11. Hard Rock Cafe
This jaunty hideout that's a household name in the rock and roll industry remains consistent in dishing out a dose of retro that all nostalgia romantics can enjoy. Stay tuned to its socials because we're sure it'll be announcing a brand new lineup of live music acts shortly.
Hard Rock Cafe, #02/03-01 HPL House, 50 Cuscaden Road, Singapore 249724
12. Paulaner Brauhaus
As Singapore's only German microbrewery and restaurant, you can bet that Paulaner Brauhaus has quite the reputation amongst German gurus here. Once it has some live music gigs lined up, you won't just be stuffing your face with breaded pork schnitzels and sausage platters. Instead, you'll be marvelling at the live acts who'll amp up the vibe every weekday.
Paulaner Brauhaus, #01-01 Millenia Walk, 9 Raffles Boulevard, Singapore 039596
13. Acid Bar
If there's one thing we loved about this Peranakan Place fixture – aside from how it used to be a rowdy hangout to appease our post-work thirst – it's how it created opportunities for budding singer-songwriters and cover bands. We can't wait for it to return with its lineup of performances that give patrons something fresh to listen to (and musicians a chance to hone their chops).
Acid Bar, Peranakan Place, 180 Orchard Road, Singapore 238846
14. Scape
While catered more to the youths of Singapore, this lifestyle hub in the heart of Orchard is a reputable spot for providing opportunities to nascent local bands with bright futures ahead of them. Indie darlings like Stopgap, Linying and Cashew Chemists have all honed their chops at Scape's regular Confessions series, so who knows which future star of tomorrow you'll spot here? We're looking forward to it.
Scape, 2 Orchard Link, Singapore 237978
15. Senor Taco
Tacos are one tantalising bar grub we can't resist. They never fail to sling us into a Mexican mood. At this taqueria in the heart of Clarke Quay, these loco compadres used to host their very own resident Latin band, catering to amigos looking for one spicy fiesta. These acts will probably be back shortly – taco 'bout a long wait!
Senor Taco, #01-07/12 Clarke Quay, 3A River Valley Road, Singapore 179023
16. Mr Punch Public House
Temporarily closed.
You used to have to get here quick after work, especially on a live band night, if you wanted a good table. Here's to hoping open mic Mondays will be back soon (so you can serenade a trapped audience with your rendition of Highway to Hell).
Mr Punch Public House, 26 Seah Street, Singapore 188382
We don't know about you, but we're psyched for the comeback of live music performances in Singapore!