Photography: Tampines 1 via Facebook
Heading East? We'll show you where to eat, shop, play, and explore when you're in the bustling heartlands of Tampines.
East versus West: which is cooler?' – now that's one debate that'll never cease. Sure, the Westies have it good with easy access to cool cafés, beautiful spots to catch the sunset and, of course, the Holy Trinity of Singapore Zoo/Night Safari, Jurong Bird Park and River Safari. But make no mistake, living in the East is pretty awesome too. It has perennially popular 'hoods like Siglap and Geylang. And Tampines? Don't scoff; any resident will tell you it's home to stellar eateries, mega malls and even a hidden quarry!  Here are our top picks from this heartland hotspot.
Eat
Three's A Crowd
Can't get enough of multi-coloured foods? This little café, sheltered under a housing estate, is not only a feast for the eyes with its modern and vibrant decor, but it's also enticing with its homemade ice creams and gourmet milkshakes. Talk about guilty pleasures!
Three's A Crowd, Block 802, Tampines Ave 4, #01-11, Singapore 520802
Soi Thai Kitchen
East-siders don't have to travel too far to slurp up Soi Thai's fiery tom yum soup. Located below an unassuming HDB flat, this is where you can get your Thai fix in a no-frills space (yes, there's no GST or service charge) and we highly recommend you order the minced meat omelette and basil chicken.
Soi Thai Kitchen, Block 824, Tampines Street 81, #01-28, Singapore 520824
Al-Azhar
This 24-hour institution needs no introduction, especially to the night owls. Famed for its maggi goreng (if you've not tried it, where have you been?!), it is basically mee goreng made with instant Maggi noodles, topped with a sunny-side-up and accompanied with a plate of cucumbers drenched in tomato sauce. Go for the roti john as well, it's a tasty, meaty fusion dish that resembles a sandwich stuffed with eggs, cheese, mushrooms and, on occasion, mutton.
Al-Azhar, Block 201D, Tampines Street 21, #01-1105, Singapore 524201
19Tea
Hidden inside Our Tampines Hub, this kitsch café serves up souffle pancakes and bubble tea – sugar rush, anyone? The former comes in three flavours: Original, matcha and tiramisu. For the latter, you can expect classic and peculiar flavours like taro, milo and injeolmi (Korean rice cake).
19Tea, 1 Tampines Walk, #01-82, Our Tampines Hub, Singapore 528523
Tampines Round Market and Food Centre
Reopened after a two-month renovation in July, this food centre is the answer to Serangoon Garden's Chomp Chomp. Home to local dishes like fried carrot cake, wanton noodles and kway chap, the place brims with hungry heartlanders during lunch and dinner.
Tampines Round Market and Food Centre, 137 Tampines Street 11, Singapore 522137
Tipsy Penguin
Not to be confused with Tipsy Cow (but what's up with bars named after drunk animals), this neighbourhood bar is the perfect Friday night spot if you're looking for something chill. There is an extensive selection of whiskies alongside gin, rum, tequila, vodka and bourbon, but go for classic cocktails like old fashioned and mojito if you're feeling bougie. Peckish? The steak frites will definitely fill you up.
Tipsy Penguin, 300 Tampines Avenue 5, #01-02A, Singapore 529653
---
Shop
Ikea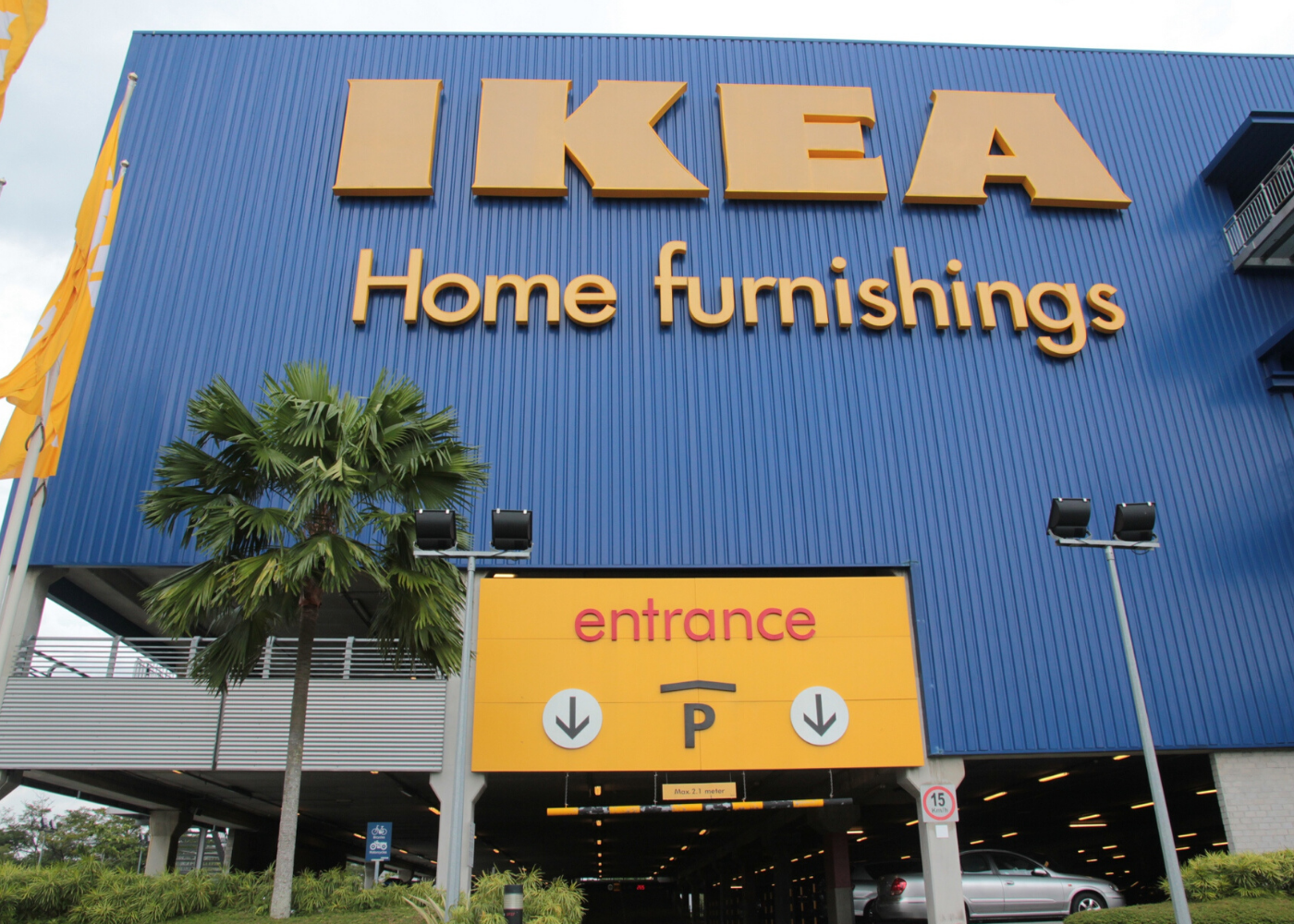 Ok, so there's another Ikea on Alexandra Road but this branch is undoubtedly bigger and better. And what's not to love about the brand's Scandinavian-style furniture and Swedish meatballs? Bonus: Courts and Giant hypermart are just a stone's throw away – so plus points for convenience!
Ikea, 60 Tampines North Drive 2, Singapore 528764
Tampines 1
One of the hot trio of malls in the 'hood, this place beckons you to spend hours here browsing through more than 100 stores, including The Editor's Market, Sephora and Uniqlo. Looking for some R&R? Check out Heart Springs Spa, Browhaus or Joyre TCMedi Spa, which incorporates traditional Chinese medicine to its spa treatments.
Tampines 1, 10 Tampines Central 1, Singapore 529536
Century Square
Opened in 1995, the mall went through a recent facelift and now offers a slew of dining options, from juice bars to bubble tea shops to popular restos like Haidilao, Nakhon Kitchen and Ichiban Boshi.
Century Square, 2 Tampines Central 5, Singapore 529509
Tampines Mall
Located right next to the Tampines MRT and bus interchange, this mall is a convenient pitstop. You can duck in for some quick shopping or, if you've got time on your hands, catch a movie at the GV cinema.
Tampines Mall, 4 Tampines Central 5, Singapore 529510
---
Explore
Our Tampines Hub
This is probably Singapore's biggest community centre. Spanning 5.7 hectares, it features a mall, bowling centre, FIFA-quality football field, regional library, art theatre, community garden, gym, sky garden and six swimming pools! We're pretty sure you'd need an entire day to fully explore the place.
Our Tampines Hub, 1 Tampines Walk, Singapore 528523
Tampines Eco Green
If mall hopping isn't your thing, head to this park where you'll find grasslands, freshwater wetlands and a secondary rainforest. And it is a no-bike zone, so you know you won't be disturbed by two-wheelers when admiring the flora and fauna.
Tampines Eco Green, Tampines Ave 9, Singapore 520491
Tampines Quarry
Looking for something off the beaten path? The Tampines Quarry is a hidden sanctuary for bikers and fishers. Head to its location along Tampines Avenue 10 and you'll get to explore the untouched land and soak in the scenic spots. Just remember to bring your insect repellent!
Tampines Quarry, along Tampines Avenue 1