Lush greenery and an abundance of good food spots, it's so hard to leave Dempsey Hill. Photography: Open Farm Community
Brunch cafes, French and Peranakan restaurants, a pet hotel and a home decor haven… Dempsey Hill really has everything, does it?
This serene enclave called Dempsey Hill located slightly outside of the city area used to be British army barracks in the past but over the years, it has transformed into a cluster of popular brunch eateries, lifestyle shops and happy-hour joints. When it comes to weekends, we'd pick the lush Dempsey Hill to hang out any time. Here's what to eat and shop if you're heading over!
Restaurants
atout
You can't have a cluster of eateries and not have a French restaurant among them, right? Enter atout, where there Chef Patrick Heuberger (formerly from Au Petit Salut) and Executive Chef Nelson Chua take helm. There is a big focus on charcuterie, cheeses, salads, and big sharing plates. A must-try is the zero-waste duck rillettes, which uses a whole duck… without wasting any part. After the duck is deboned, its meat is cured with sea salt and peppercorns while its bones are used to make stock. The cured meat is then slow-cooked with vegetables and rendered duck fat for three to four hours before it becomes a rillette. Bon apetit!
atout, 40C Harding Rd, Singapore 249548
Morsels
Morsels is big on small plates and progressive Asian-fusion and one thing for certain, the dishes here are far from boring. You'll find inventive recipes that feature produce-driven ingredients – efforts that have led to Morsels and head chef Petrina Loh garnering an award each at the last World Gourmet Summit.
Morsels, 25 Dempsey Road, #01-04, Singapore 249670
Candlenut
Dine in the world's first Michelin-starred Peranakan restaurant and enjoy a great mix of traditional and contemporary Peranakan dishes. You'll find classics like itek tim (salted vegetable duck soup) and more intriguing creations like the durian soup (creamy durian ice cream with feuilletine and fresh durian puree).
Candlenut Kitchen, 17A Dempsey Road, Singapore 249676
Jumbo Seafood
Family favourites make an appearance at Dempsey! Jumbo Seafood has always been the place to go for the iconic chilli crab dish since it opened in 1987 at the still-popular East Coast Seafood Centre. Lucky for us, they opened branches all around the island so people can easily enjoy that chilli crab. The gravy accompanying the flavoursome crab at Jumbo is slightly more tomatoe-y than elsewhere and richly layered with egg. Still a classic!
Jumbo Seafood, Block 11 Dempsey Road #01-16, Dempsey Hill, Singapore 249673
The White Rabbit
A go-to romantic 'date night' restaurant this stunning establishment is housed in a restored chapel and exudes an elegant old-world charm with a touch of modern sensibility. While brunch is a decadent affair with a selection of pastas, crisp potato rosti, and the ultimate breakfast essential – eggs (available in every style possible!), the prix fixe is quite the epicurean adventure as well with banoffee crumbles and 36-hour brandt short ribs. The outdoor area with its famous 'rabbit hole' and 'drink me' bar has been 'grammed to death, but this joint sure is gorgeous.
The White Rabbit, 39C Harding Road, Singapore 249541
Jones the Grocer
There's no better way to start the day than with a big and hearty Aussie breakfast (and coffee). Our go-to café for a big breakfast or brunch, Jones the Grocer is a star in Dempsey Hill. Whether it's pancakes, eggs benedict or just scrambled eggs on toast, this place hardly disappoints. Pssst, you can get your weekly grocery shopping done here while you're brunching too.
Jones the Grocer, Block 9 #01-12 Dempsey Road, Dempsey Hill, Singapore 247697
Huber's Butchery and Bistro
Once you've spent more than you should have stocking up on steaks, satay, house-made rillettes, gourmet goodies and air-flown produce from Australia, settle in at the bistro for brunch. This is the spot for steak, schnitzel and pastrami sandwiches – and if you've brought kiddos, you can let them loose in the playground!
Huber's Butchery and Bistro, 22 Dempsey Rd, Singapore 249679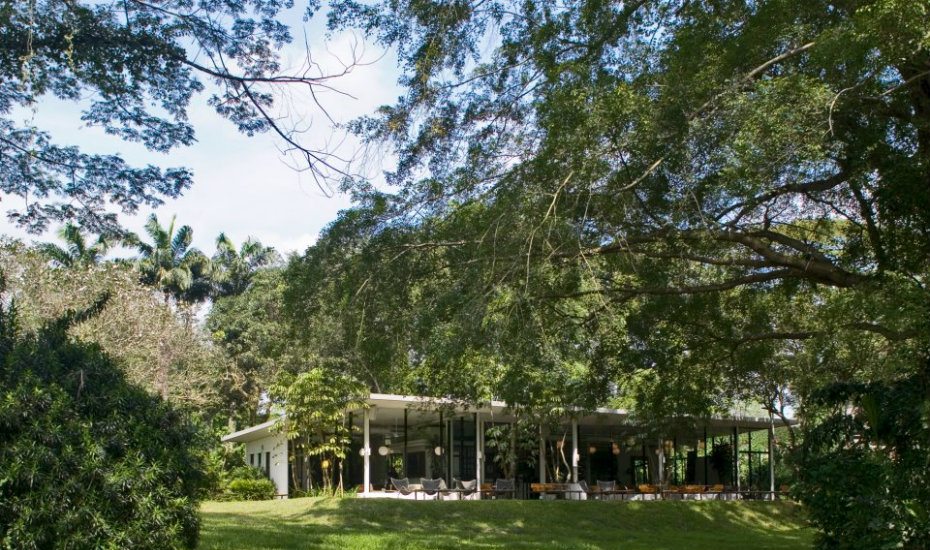 PS.Cafe
Weekends are always synonymous with PS.Cafe, especially if there's perfect truffle fries involved. The picture-perfect Dempsey outlet looks out onto a manicured lawn, and boasts a stylish interior that makes us want to dress up a little for brunch. Do breakfast right with a croque madame served with shaved Ardenne smoked ham, gratineed montreux gruyere cheese on rustic bread and topped with a fried egg. It's also a perfect date night spot for some steak and bubbly.
PS.Cafe, 28B Harding Road, Singapore 249549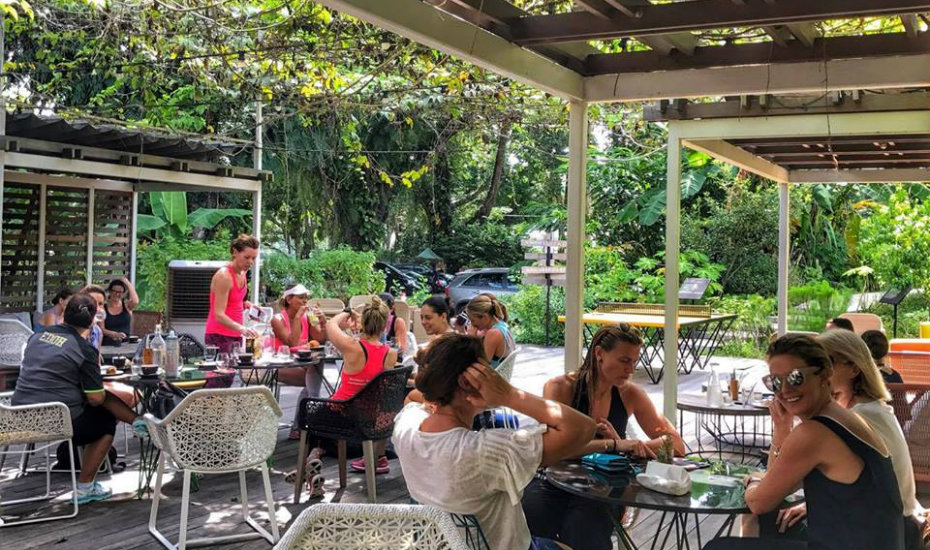 Open Farm Community
What's better than feasting for a good cause? The open-concept eatery works with local farmers and creative chefs to help educate urban dwellers on where their food comes from – and in this case, it's from their own grounds! Diners can dig into innovative and hearty European-fusion dishes prepared using fresh and sustainable ingredients sourced from their own gardens, local farms and farms within a 400km radius of the island.
Open Farm Community, 130E Minden Road, Singapore 248819
Samy's Curry
An institution, this is one of Singapore's oldest and authentic Indian curry places. Established in the 1950s, Samy's Curry is a no-nonsense eatery. Be prepared for things to get a little messy, and for you to use your hands as you scoop your food off banana leaves. The main draw here is the fish head curry of course, but there's a lot more dishes you can try like the fish cutlet and fried cauliflower.
Samy's Curry, 25 Dempsey Road, Singapore 249670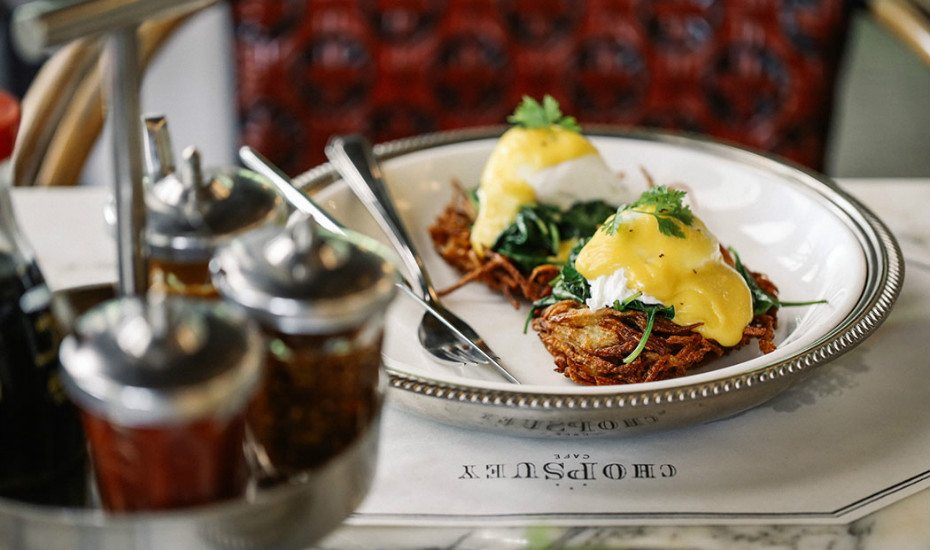 Chopsuey Cafe
Brought to you by the folks from local favourite haunt PS.Cafe, Chopsuey gets a bit adventurous with Asian cuisine, doing it with modern twist. Their weekend brunch menu includes a spread of dim sum appetisers like traditional har gao (prawn dumplings) and intriguing pumpkin and cod dumplings, along with main courses suitable for sharing like crispy duck bao pockets and Hainanese pork chops with chunky chips and edamame.
Chopsuey Cafe, 10 Dempsey Road, #01-23, Singapore 247700
Carrotsticks and Cravings
Run by Terri-Anne Leske, a Melbourne expat living in Singapore, Carrotsticks and Cravings is a health food haven. The pretty cafe on Dempsey, a food blog posting recipes, and a cooking studio right next to the café are all run by her. If you're looking for great gluten-free, dairy-free, nut-free and vegetarian options, this is one place to hit.
Carrotsticks and Cravings, 75E Loewen Road, Singapore 248845
Lifestyle shops
Affordable Style Files
Founded by home decor whiz Hong Henwood whose passion isstyling homes on a budget without sacrificing style, this beautiful store makes us want ALL THE THINGS. Crush on the lush homewares, statement rugs, scented candles and other home essentials here.
Affordable Style Files, 6A Dempsey Road, Dempsey, Singapore 247661
Dover Street Market
Besides just brunch and pretty scenery, Dempsey can be edgy too – by way of Dover Street Market, of course. Founded by Comme des Garçons designer, Rei Kawakubo and her husband, the multi-label concept store stocks luxury fashion brands, streetwear labels and exclusive collaborations like Gucci x DSM and Converse x DSM.
Dover Street Market, 18 Dempsey Rd, Singapore 249677
LaPrendo
Make LaPrendo a stop after your long brunch to pick up some chic designer pieces for your wardrobe. Stocking over 70 brands from Europe and the US including Mansur Gavriel, Helmut Lang, Jenny Packham, Victoria Beckham, Chiara Ferragni and the best of new upcoming designers, you'll find only the most elegant and trendsetting pieces for the discerning, well-heeled shopper. Happy picking!
LaPrendo, 15 Dempsey Rd, Singapore 249675
Antique Shopping
There's something nice about doing some antique shopping in a place so rich in history. Collectors of Asian antiquities can drop by a couple of places in Dempsey Hill for a spot of antique shopping. Woody Antique House, Shang Antique, Woodfarm and Maywell have very impressive collections that might just make you fork out a lot more than just your brunch.
The Wagington
Fancy checking in your pet into a classy hotel for a quick staycation? If you've got a pampered pooch, The Wagington will offer them the five-star treatment treatment like a fun-filled doggy daycare with exercise and a chance for them to socialise. Pets who check in get access to a bone-shaped pool, a queen-sized bed, a 32-inch LED TV and gourmet dining options like pork chop, fish stew and risotto. Even we don't get that sort of treatment at home…
The Wagington, 27b Loewen Road, Singapore 248850
Like this story? Here's more we think you'll enjoy:
Heading to Dempsey for some brunch?
Shop edgy threads at Dover Street Market
Bottoms up! Here's where to drink when in Dempsey