Photography: KamranAydinov via Freepik
Cheese, pasta, pizza, and cold cuts – pop by these Italian restaurants in Singapore if you can't get enough of the classics and beyond.
Hidden gems, swanky restaurants, neighbourhood joints – you'll find Italian food on just about any corner in Singapore. But when you're craving pasta or pizza, we know you won't settle for subpar creations. Get ready to hit up Italian restaurants in Singapore for a meal your taste buds won't let you forget.
Best Italian restaurants in Singapore
1. Caffe Fernet
Here's a chic spot to enjoy Italian food and cocktails with breathtaking waterfront views. Dig into Caffe Fernet's exquisite dishes such as the curated meat platter, mussel scialatielli, octopus with salsa verde, cacio e pepe, and tiramisu with dark rum. Pair your meal with signature cocktails like the lemon cooler, fernet and whiskey sour, and negronis.
Caffe Fernet, #01-05, Customs House, 70 Collyer Quay, Singapore 049323
2. Casa Pietrasanta
A four-course degustation menu for under $80? Sounds too good to be true. But Casa Pietrasanta has made it possible with its posh but cosy space. This extension of Ristorante Pietrasanta is an intimate dining experience with lunch and dinner seating. For appetisers, we recommend going with the tortino della Lunigiana, a traditional Tuscany dish. For mains, you get choices of pasta, seafood, or meats like chicken and Tuscan style duck. And before you leave, tuck into desserts like milk chocolate gianduiotto or a strawberry tart with custard cream.
Casa Pietrasanta, #02-04/05, 1 Fusionopolis Way, Singapore 138632
3. Pastaria Abate
For true blue homestyle Italian cooking, you must visit Pastaria Abate. This family-run establishment serves up hearty pasta dishes that are sure to warm your soul. Specialty pastas include stove-top mac and cheese, eggplant lasagna, and pork sausage ravioli. Alternatively, you can pick a sauce to go with egg, dried, or fresh pasta. Not sure which pasta to pick with which sauce? Just ask your server! The staff here are friendly faces that are more than happy to make recommendations. Psst: our top pick for appetisers is the fresh garlic bread. It'll change your life.
Pastaria Abate, 86 Neil Road, Singapore 088846
4. Bar Cicheti
There isn't a pasta snob who doesn't frequent Bar Cicheti. Chef Yew Aun Lim, together with his team, churns out a fair mix of traditional and underrated pasta. It'll make you forget your diet in a heartbeat! The compact menu, honest plating, and minimal ingredients (to let the pasta shine) are testaments to just how darn good the pasta is. Don't leave without trying the gnocchetti sardi and tagliatelle. And keep your eyes peeled for new additions! Pair your pasta with one of sommelier-partner Ronald Kamiyama's elite wine options and you've reached flavour nirvana.
Bar Cicheti, 10 Jiak Chuan Road, Singapore 089264
5. Positano Risto
Positano Risto is redefining the experience of casual halal Italian dining. And it has countless positive praises and reviews to prove it. Located in the prime spot of Bussorah Street, the restaurant offers your usual Italian grub. Think handmade thin crust pizzas alongside mains such as truffle mushroom risotto, ricotta and spinach ravioli, beef ragu linguine and seafood aglio olio, just to name a few.
Positano Risto, 66 Bussorah Street, Singapore 199479
6. Volare by La Barca
What was once La Barca is now called Volare. This Italian restaurant resides in the quaint neighbourhood of Katong and is still led by chef Giuseppe Di Gaetano so expect the same old fare. The weekday lunches let you tuck into a three-course meal from only $27.90! And if you're a fan of white pizzas, there's a range of them for you to choose from.
Volare by La Barca, #01-22, The Odeon Katong, 11 East Coast Road, Singapore 428722
7. Lino
This hidden gem is home to great pasta and pizzas. It's worth mentioning that the set lunch at its Bukit Timah outlet runs every weekday! You can opt for the two- or three-course meal with mains seabass and spinach ricotta ravioli. Highlights include the beef and pork meatball tagliatelle, seafood spaghettini and scallop risotto.
Lino, multiple locations including Binjai Park and Orchard Road
8. No Menu Restaurant
You can't go wrong with the pasta at Osvaldo Forlino's No Menu Restaurant. But for a real treat, be sure to order the burrata and the tiramisu. They're worth all the calories.
No Menu Restaurant, 23 Boon Tat Street, Singapore 069621
9. Bella Pasta
For tasty, authentic pasta with a fantastic view, Bella Pasta in Robertson Quay tops our list. You get to dine on amazing homemade pasta and risotto (the risotto fungi porcini tartufo nero is particularly delicious!) while taking in a view of the Singapore River. Besides pasta, the restaurant also serves a wide array of meats and seafood such as bistecca tomahawk. If you're in the area for lunch, the weekday lunches let you dig into a three-course Italian meal from $28.
Bella Pasta, #01-09, 30 Robertson Quay, Singapore 238251
10. Art di Daniele Sperindio
The neo-Italian rooftop restaurant combines modern sensibilities with classic inspirations. Explore the rich food of Italy through the seven-course tasting menu. Chef-owner Daniele Sperindio takes ideas from his Italian roots and combines them with the season's finest ingredients for a truly gastronomic experience. Adjourn to the alfresco bar after for cocktails inspired by floral ingredients like beeswax and roses.
Art di Daniele Sperindio, #06-02, National Gallery, 1 St Andrew's Road, Singapore 178957
11. La Nonna
If truffles make you weak, then you must try the signature pizza (tomato, mozzarella, parmesan, asparagus, egg and black truffle). It's a sheer truffle treat. The quality of the crust at La Nonna also deserves special mention: it's light and crispy all around.
La Nonna, 26/26B Lorong Mambong, Singapore 277685
12. Cacio e Pepe
Hidden in the west, this under-the-radar eatery has a loyal following. Drop by the cosy spot for hot-selling items. Try the stuffed pasta with lobster and crab meat, beef tenderloin with mashed potatoes, and the decadent little lava cake.
Cacio e Pepe, 3 Chu Lin Road, Singapore 669890
13. Braci
With a Michelin star in hand, this restaurant and rooftop bar features an open kitchen and progressive Italian nosh. The signature degustation is to die for. Expect dishes like foie gras semifreddo and Miyazaki wagyu A5 served with a red currant jus. After dinner, retire to the rooftop bar and take in the cool breeze with a cocktail in hand.
Braci, #05-01/#06-01, 52 Boat Quay, Singapore 049841
14. Rubato
Rubato receives accolades for good reason. This produce-driven resto is great for groups who love variety. Pad your stomach with highly addictive small plates like Michelin-quality burrata, Hokkaido sea scallops wrapped in parma ham, or chilled angel hair pasta with scallop sashimi and white truffle oil-infused Japanese seaweed (a dish that's rightfully named 'A Gift From The Angels'). Don't forget the velvety-smooth squid ink seafood risotto. Or your choice of extra-thin or fluffy hand-stretched pizzas, and a bevy of pasta dishes (get the Seafood in a Bag for a medley of fresh seafood). We've not even covered the meat yet! Everyone at the table will be talking about the massive crispy suckling pig – a must-have for big celebrations.
Rubato, 12 Greenwood Avenue, Singapore 289204
15. Garibaldi Italian Restaurant & Bar
Indulge in your favourite Italian signatures when you dine at this venerable establishment on Purvis Street. Its creations are made with the freshest ingredients and you can really taste the difference. Just order classics like the cold angel hair with sea urchin, Hokkaido scallops and caviar, and you'll see what we mean!
Garibaldi Italian Restaurant & Bar, #01-02, 36 Purvis Street, Singapore 188613
16. Al Forno
This long-standing Italian restaurant located in East Coast is famous for its saporita (cheese, bacon and egg) and con carne (cheese, ham, salami, sausage, and minced beef) pizzas. Pasta choices like vongole and cicale (crayfish in garlic and tomato sauce) are also must-tries. Not an East-sider? Trust us, the journey is worth it.
Al Forno, 400 East Coast Road, Singapore 428996
17. Burlamacco Ristorante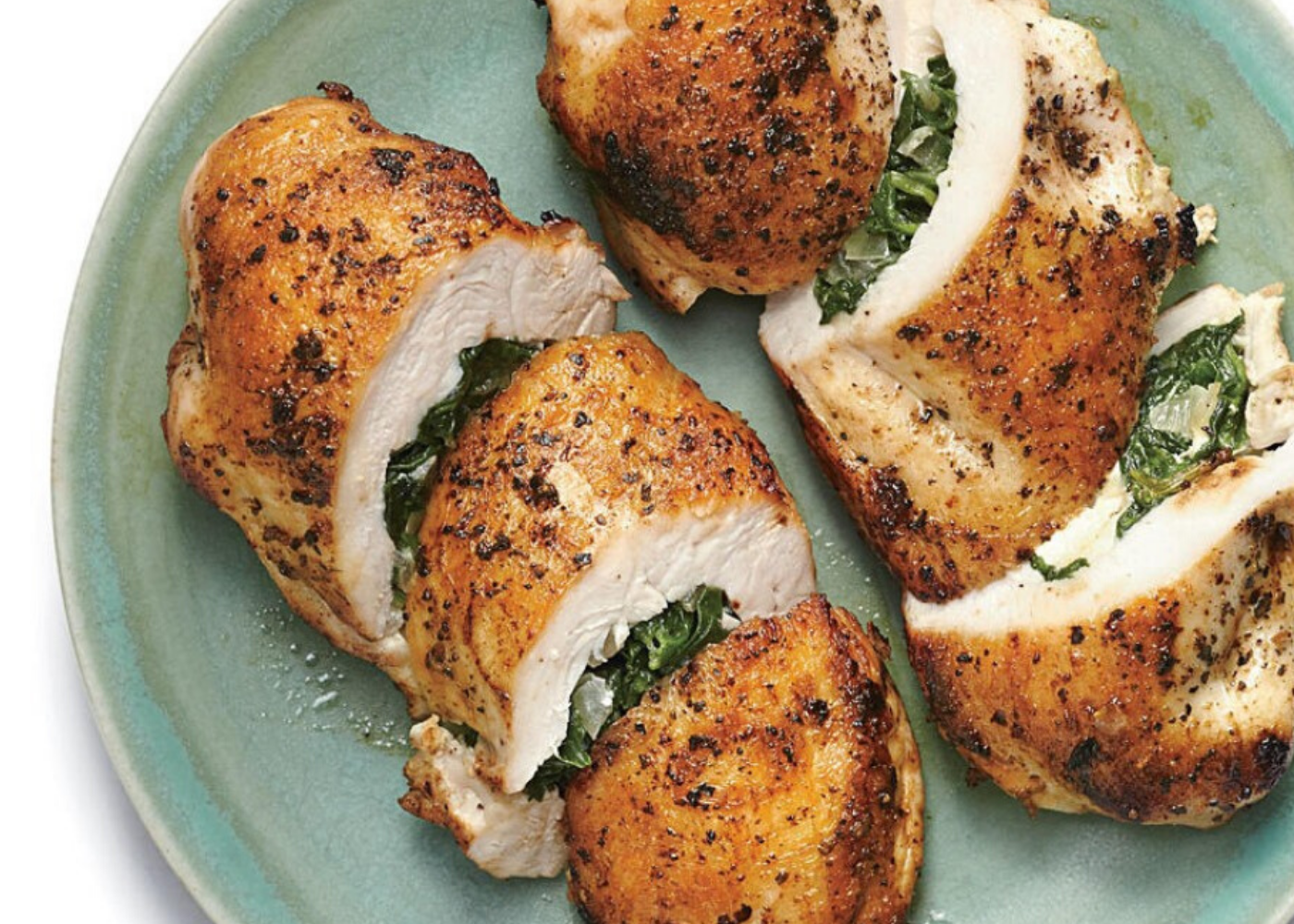 Chef Gabriele dishes out modern-classic Tuscan cuisine. Highlights include risotto with squid cooked in squid ink, and Atlantic black cod with baby potatoes. Need to wash it all down with something? There's an extensive wine collection to choose from.
Burlamacco Ristorante, multiple locations including East Coast and Stanley Street
18. Cicheti
Named after the traditional small plates served in Venice's wine bars, Cicheti presents Italian classics in a chic modern setting. Kick off with a selection of authentic cicheti before digging into your choice of mains and wood-oven baked Neapolitan pizza (you have to get the Quattro Formaggi with Greek honey). Complete your meal on a sweet note with the cannoli or tiramisu.
Cicheti, 52 Kandahar Street, Singapore 198901
19. Pietro Ristorante Italiano
It's understandable to have reservations about the authenticity of an Italian trattoria run by a Singaporean Chinese chef, but the proof is in the pie. Or rather, his brick oven-baked pizza. Chef Peter Neo, who may be familiar to you from his TV appearances, has curated a menu of Italian classics that run the gamut of Italian fare from meats and seafood to pasta. We wholeheartedly recommend the vongole, as well as the pancetta arrosto. This is, without a doubt, the best place to get authentic Italian nosh (at affordable prices) in Seletar.
Pietro Ristorante Italiano, 12 Jalan Kelulut, Singapore 809030
20. Pasta Brava
Tucked away in Craig Road, this longstanding Italian restaurant in Singapore (since 1993) has been serving authentic Italian nosh at prices that won't break the bank. The decor is rustic, homely, and brings to mind hidden away neighbourhood trattorias. Specialities include the fresh squid ink pasta and porcini mushroom risotto.
Pasta Brava, #01-13, The Scarlet Hotel Singapore, 33 Erskine Road, Singapore 069333
21. Amó
Inspired by timeless traditions and bolstered by new techniques, this smart-casual Italian restaurant by restaurateur-chef Beppe De Vito aims to bring together social dining and authentic Italian cuisine. The menu focuses on sharing portions to encourage interaction between diners, making Amó an ideal dining destination to entertain guests. Must-tries include pizza Bianca, butter roasted spring chicken with baby spinach, grilled octopus, and grilled Angus beef tagliata.
Amó, 33 Hong Kong Street, Singapore 059672
22. Etna Italian Restaurant
Founded in 2006, Etna is one cosy, sequestered ristorante that embraces its acronym-huddled philosophy: Every Table Needs Attention. Naturally, service is spick and span. Plus, Italian dishes like carpaccio di manzo and linguine al granchio are served promptly.
Etna Italian Restaurant, multiple locations including Duxton Road and Upper East Coast Road
23. Ristorante Pietrasanta
Popular with the Italian crowd, Ristorante Pietrasanta is one of Singapore's less well-known culinary secrets. The menu features authentic Italian classics like seafood pasta, cacio e pepe, and ossobuco with saffron risotto.
Ristorante Pietrasanta, #01-08, 1 Fusionopolis Way, Singapore 138632
24. Pizza Fabbrica
Located in the hip 'hood of Haji Lane, this pizza joint's most-talked-about item is the funghi scarmorza. It features porcini mushrooms, scamorza cheese, fresh mozzarella and truffle oil (just because). Or if you're a little more adventurous, try the pie topped with fresh figs and gorgonzola cheese. Don't skip out on the pastas either. We heard that the lasagna is absolutely divine.
Pizza Fabbrica, 8 Haji Lane, Singapore 189201
25. Basilico
Tuck into an all-Italian spread at this swanky restaurant in Conrad Singapore Orchard. Pad your stomach with all the pasta, cold cuts, meats and gelato you can eat. But don't forget to check out highlights like the rotisserie, espresso bar and walk-in wine cellar.
Basilico, Level 2, Conrad Singapore Orchard, 1 Cuscaden Road, Singapore 249715
26. La Braceria
Spaghetti and pizza are what come to mind when you think of Italian cuisine, but let's not forget the Italians' mastery of the grill. Come in a group and sink your teeth into Australian tomahawk wagyu or grilled sea bass. Of course, you can always opt for other standout dishes like pizzas topped with parma ham, tomato, mozzarella, and cherry tomatoes.
La Braceria Pizza & Grill, 5 Greendale Avenue, Singapore 289501
27. Limoncello Pizza & Grill
Inspired by the flavours of Italy's Almafi Coast, Limoncello Pizza & Grill dishes out some fine plates including homemade pasta, wood-fired pizza and charcoal-grilled meat and seafood. We think the homemade ravioli stuffed with spinach and ricotta cheese, and four season quattro stagioni pizza with tomato, mozzarella, cooked ham, mushroom, artichokes and black olives sound splendid!
Limoncello Pizza & Grill,  #01-19/20, Rivergate Condominium, 95 Robertson Quay, Singapore 238256
28. Publico Ristorante
This riverside restaurant is well known for its wood-fired pizzas. We're still not over the tartufata, diavola and prosciutto pizzas. And that pizza crust? Superbly divine. If you're a carnivore at heart, feast on the bistecca ribeye or beef short rib that's slow-cooked for 18 hours. Expect fork-tender goodness in every bite.
Publico, InterContinental Singapore Robertson Quay, 1 Nanson Road, Singapore 238909
So who's up for a feast at one of these Italian restaurants in Singapore? We sure are!
[This article was originally published in 2015 and updated in 2023 by Sufyan Saad.]