Photography: Lyfe Fuel via Unsplash
Give your home workout a little nudge with home gym essentials you can find online.
We're all for staying fit during the Covid-19 outbreak but it's tough to come up with consistently fun fitness routines when you're stuck at home – especially when you love the outdoors. Aside from using fitness apps and signing up for virtual workouts, piecing together your very own home gym can boost your sessions. We're not talking about a full-on home gym, just essentials that'll keep your fitness goals in check.
Home gym essentials you need
1. Fitness tracker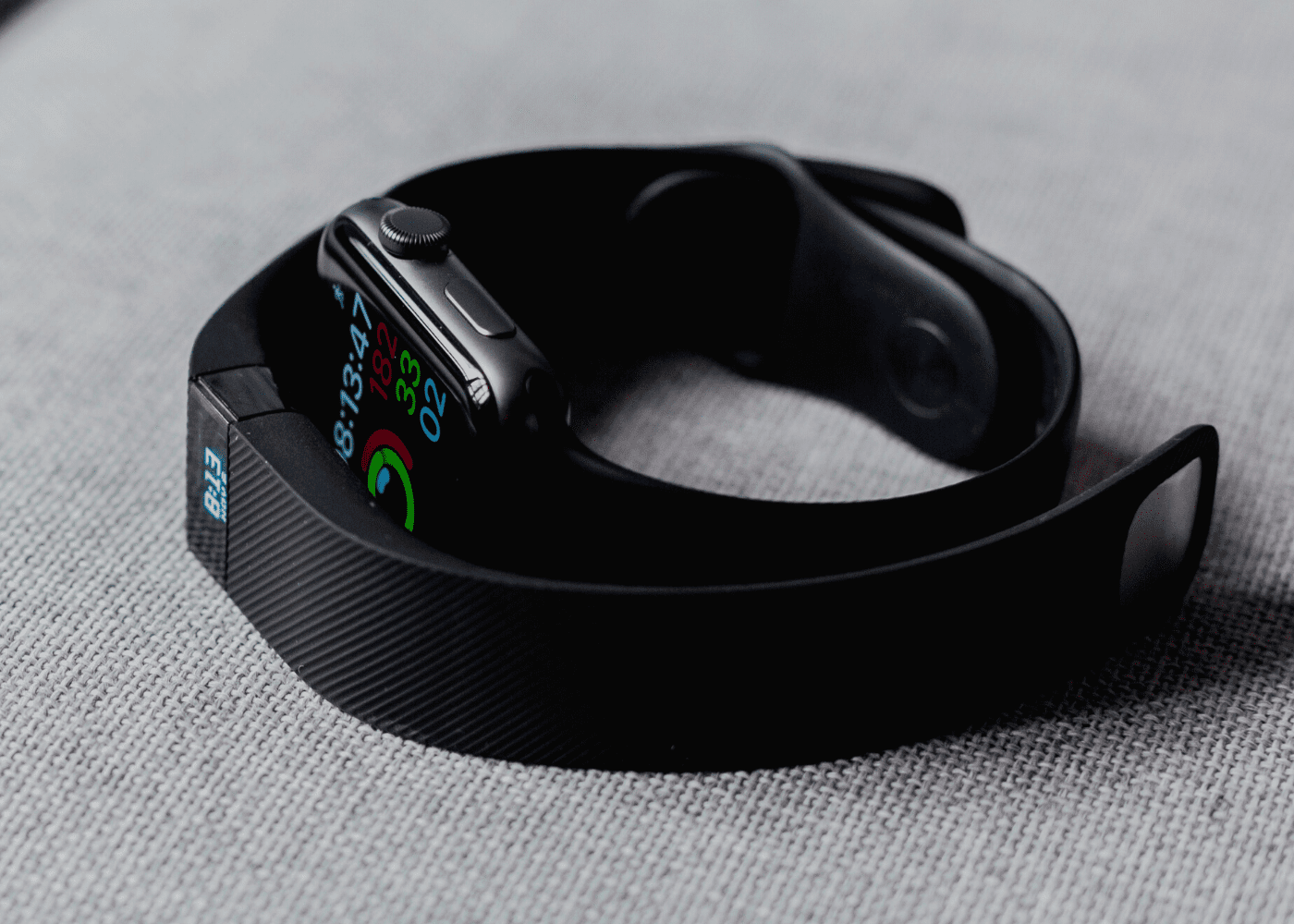 Nothing like a nifty health gadget to help you stay afloat in your fitness regime. Pick one from the range of fitness trackers, from devices to track your basic movement to all-rounders that can even study your cardiovascular health.
2. Sleek activewear
We stand by the rule of dressing up for the occasion, even if it means clocking in a workout at home. Stylish activewear with breathable fabric, sweat-proof material and the perfect fit will change any sesh into a productive one. You'd want to worry about your form and clocking in reps – not chafing or wardrobe malfunctions.
3. Yoga mat
Aside from protecting your body, a sturdy yoga mat offers cushioning from the hard floor, and grip to perfect those asanas. Oh, and if you have sweaty hands (no judgment!), opt for sweat-proof mats to avoid slips during your downward dog.
4. Water bottle
This is a no-brainer but you'll be surprised to know that a lot of people skip on it since you can just run to the kitchen for a quick water break. Not only does this slow you down, it also stops you from getting enough fluids during your regime. Straw, wide-mouth or narrow-mouth bottle options are completely up to you, just make sure you have a water bottle by your side.
5. Resistance bands
Don't be fooled by these stretchy things. They're absolutely versatile and fundamental in working those glutes. Use them around your knees, ankles, quads or other areas to feel the burn. Also works great for yoga, pilates, aerobics and strength training.
6. Dumbbells
Sure, you can complete a fulfilling sesh sans weights or dumbbells – or any equipment for that matter – but incorporating weights increases muscle mass and definitely takes your strength training workout to the next level. Opt for a comfortable range of dumbbells or adjustable weights with a good grip.
7. Jump rope/Skipping rope
Do not sleep on the power of a skipping rope. One of our top gym essentials for a home workout, it's great as a warm up exercise, improves coordination, is easy on the joints, burns calories quickly and boy, does it get your heart pumping! Plus, skipping ropes are cost-effective, lightweight and easy to store.
8. Kettlebell
Much like dumbbells, a kettlebell is essential equipment for strength training. Use it with lunges, squats, deadlifts and bent rows, and those core muscles will be burning up as much as the Jonas Brothers. Kettlebell exercises also improve your form and posture.
You can find these home gym essentials online via Lazada, Shopee, Taobao, and various fitness stores including Decathlon, DirectHomeGym, Movementfirst, GymSportz, Home Fitness and more.