Photography Andres Urena via Unsplash
These nifty health gadgets will help you stay on top of your daily activity and stick to a healthy lifestyle...
Have you been relying on a personal trainer or the workout apps on your smartphone to keep up with your fitness regime? If you prefer something more compact and accessible, invest in a fitness tracker that studies more than just your body movements, but your heart-rate, sleep and also health. Here's what you can start with…
Fitbit Inspire HR
For lightness and comfort
Inspire HR by Fitbit is a good choice if you're looking to step into the world of fitness trackers, as you can easily view your heart rate, steps taken and calories burnt on the touchscreen dashboard. To get the most out of it, download the Fitbit app for guided workouts, ranging from HIIT to low-impact cardio to yoga.
Fitbit Inspire HR, available online and across major retailers including Courts, Harvey Norman and Lazada.
Garmin vivofit 4
For a waterproof gadget
Brace yourself for Garmin vivofit 4's incredible battery life — it will last you a year without any charging needed! Throw that worry of getting it wet out the window; it's also swim- and shower-safe. The sleek device starts tracking steps and motivates users to stay active with a move bar that indicates the user's stationary period. It also tracks sleep, detects movements, and automatically captures and classifies activities such as walking, running, biking, swimming, and using the elliptical.
Garmin vivofit 4, available on Lazada and at the Garmin Brand Store, #01-15, International Building, 360 Orchard Road, Singapore 238869
TomTom Runner 3 Cardio + Music
For an all-round active lifestyle
This top gizmo is perfect for cardio loyalists. It has the Route Exploration function, where it maps the path you've taken so you won't get lost when you're exploring a new route, 24/7 activity tracking, which gives you a precise calculation of the calories burnt during a workout by tracking your heart-rate, and it can store up to 500 songs. Talk about having a massive audio library around your wrist!
TomTom Runner 3 Cardio + Music, available online.
Apple Watch Series 5
For Apple addicts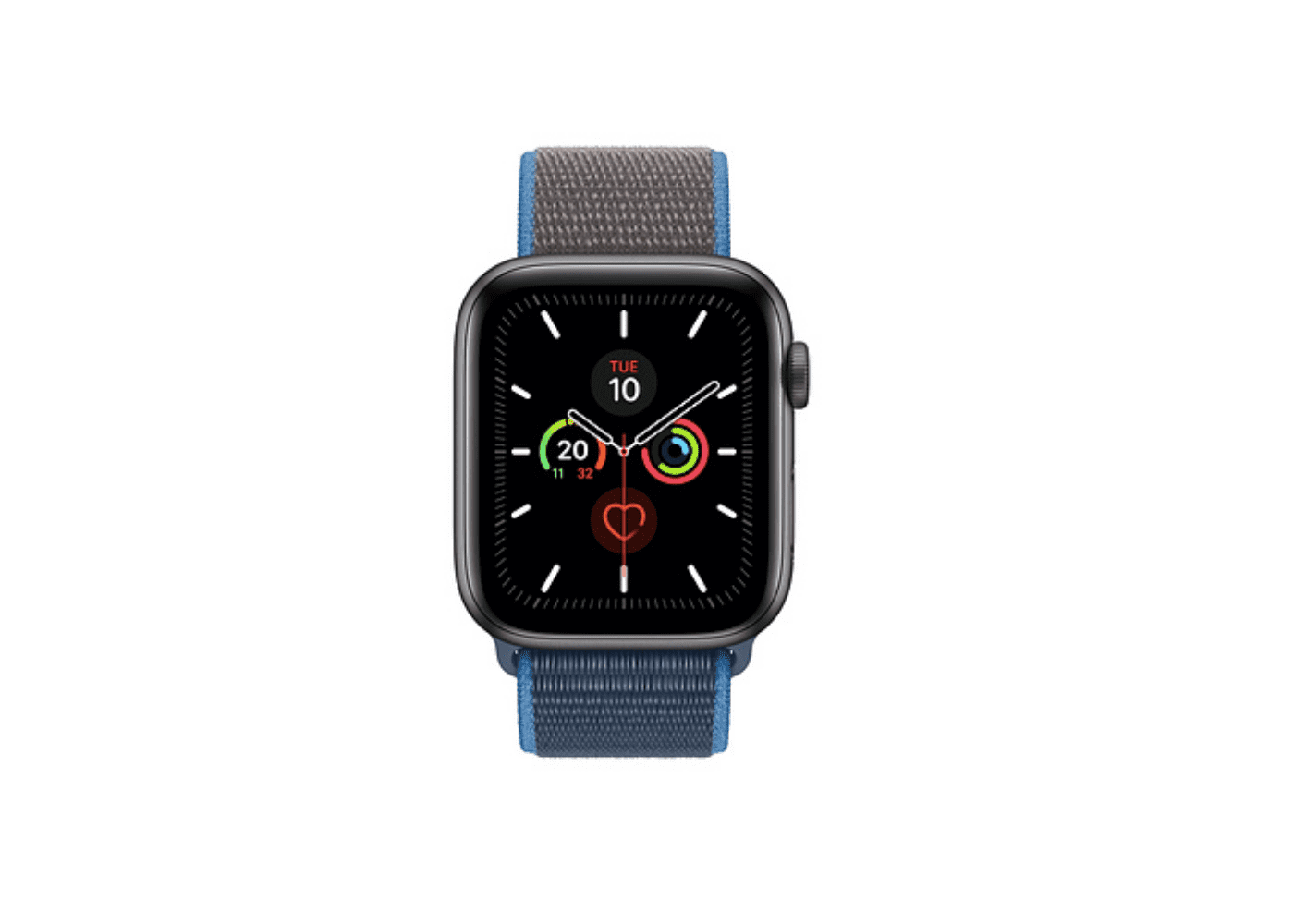 It's no surprise that this is the "it" gadget for iOS users. Boasting stunning good looks and a variety of case and strap options, it's jam-packed with all your go-to apps, allowing you to ditch your phone while you get active. Keeping track of your cardiovascular health has never been easier thanks to the electrical heart sensor, which helps to detect any abnormal heart rhythm via the ECG app, and the second-generation optical heart sensor. Plus, the new noise detection feature will give you a nudge if you're listening to your music too loud.
Apple Watch 5, available online and at all Apple stores.
Samsung Galaxy Watch Active2 LTE
For the ultimate health and activity tracker
Samsung's answer to the premium Apple watch comes with a bonus feature: water-resistance. No matter the workout or sports, it automatically detects and logs the activity, while measuring your heart rate continuously throughout the day, and helping you make better fitness choices. On top of that, the gadget is able to detect your stress levels, providing you with guided breathing exercises – 'cos being healthy is also about having a clear mind.
Samsung Galaxy Watch Active2 LTE, available online and at all Samsung Experience stores.