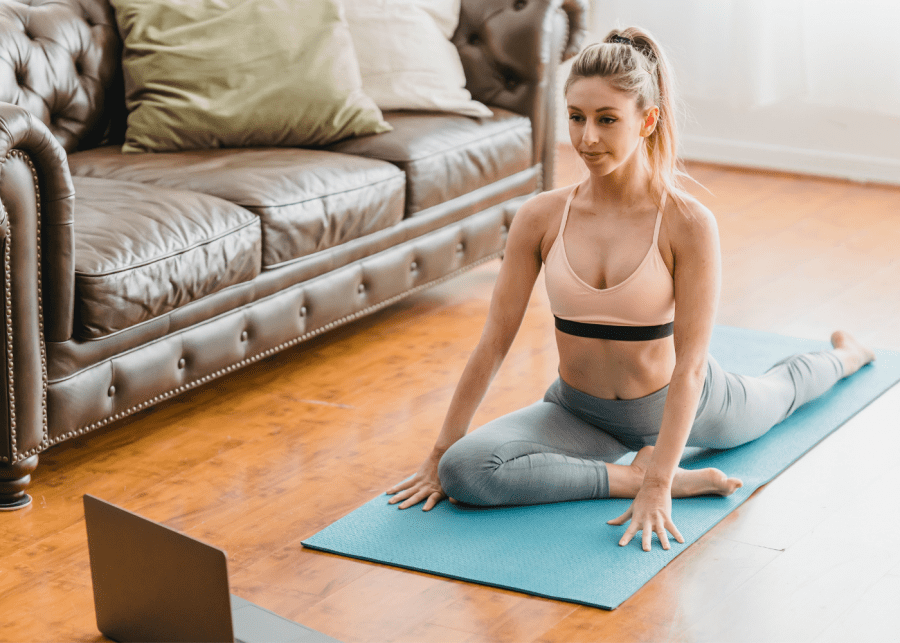 Photography: Marta Wave via Pexels
Local and international fitness brands have gone virtual – here are the best online fitness classes you need for these strange times.
As we adjust to a whole new way of living, the call for everyone to stay home doesn't mean you should skip exercise! Quite the opposite: If you're concerned about Covid-19 in any way, staying fit is key to both boosting your immune system and keeping your mind from going into overdrive. So slip into your activewear and log on to these home workout classes. We've rounded up everything from yoga to martial arts for all your exercising needs…
Get fit and fab at home with these virtual fitness classes
1. Fitness First Singapore
You'll conquer your fitness goals even without the gym, or so you think – until it's two weeks into the house-bound life and you still haven't gotten those abs you've been meaning to achieve. Maybe a lil' help is needed: Enter Fitness First's Virtual Studio. Get access to over 500 virtual workouts led by top instructors. Simply download the app on your mobile phone and pay as low as $5. Its sister brand Firestation.fit also pumps out the adrenaline-inducing content to get you moving.
2. WeBarre
Give your body a good stretch with WeBarre On Demand. The classes take you inside the studio, offering a series of sessions including full body and targeted workouts, stretch and recovery, and cardio. You can also select them based on duration and intensity. No excuses now!
3. Evolve MMA
The silver lining in swapping fitness classes for at-home virtual workouts? There's no one to feel self-conscious around. If you've ever wanted to try your hand at martial arts but felt hesitant to, here's the opportunity to give it a go. Punch your way through Muay Thai, jiu-jitsu, boxing, MMA, wrestling techniques via the YouTube page.
4. Level
Personal training gym Level has launched virtual classes for online workouts. Select from over 60 classes a week including virtual sweat, sculpt and strength training via Zoom at $15 per class. No gym equipment at home? Fret not, as some classes are designed without them. Level also sells and rent dumbells, kettlebells and other equipment if you feel that you need an additional push.
5. Haus Athletics
Push your body to the limit with Haus Live's on-demand and livestream workout sessions. Looking for strength training, cardio, stretching exercises, meditation or core workouts? You're sure to find something you like. Sign up for a free trial.
6. Boom Singapore
This popular functional training and boxing gym offers Boom From Home virtual workouts. Lace up those shoes – or not, if you prefer going barefoot – and get pumped for the same high energy exercise sessions that you know and love from the brand. There's nothing quite like rolling out of bed and into an intense HIIT sesh (at just $10!) with pounding music to start your mornings! Purchase the unlimited class pack ($120) from now until 13 June 2021 for access to its Vimeo library.
7. UFit
You don't need a two hour workout to keep fit – just under an hour will do with UFit's virtual classes. Download the UFIT app, purchase credits and pick a class you like. Now, who's ready for some muscle toning action?
8. On Good Ground
Get your ohm on with On Good Ground's virtual yoga and barre classes. Drop in classes are available at a mere $10 or save more with the five class pack ($45).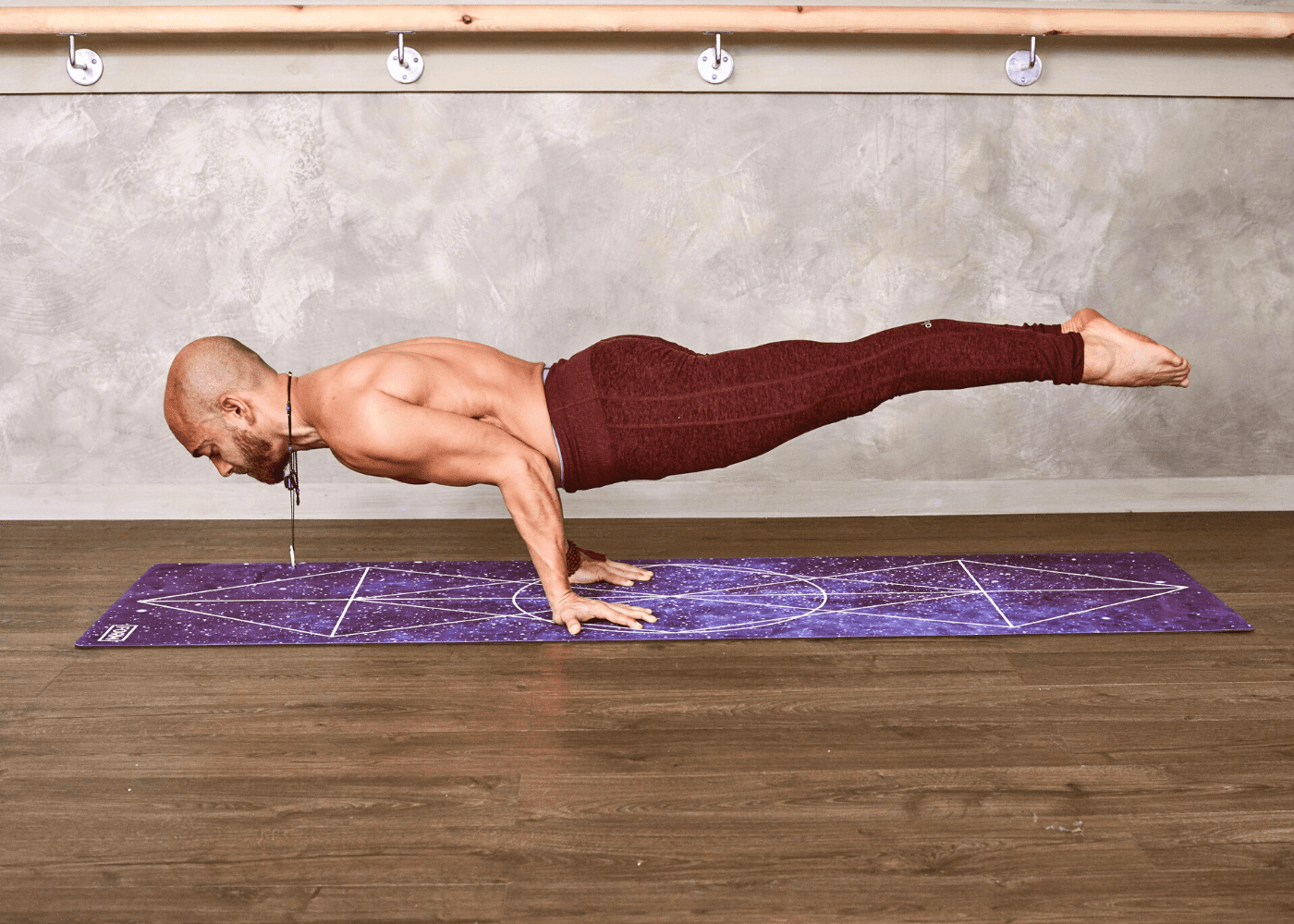 9. Thanyapura
A fitness retreat destination (one of the world's top 10!) in the Thai island of Phuket, Thanyapura knows that a trip out there isn't possible now, so it's bringing its classes to you. Set your reminders for HIIT, Muay Thai and yoga exercise lessons, streamed live on the Thanyapura Facebook page.
10. Popsugar Fitness
You've read Popsugar's celeb goss, but have you popped by the brand's Youtube channel dedicated to the fit life? Hosted by celebrity trainers and fitness experts, it allows you to pick your tutorial based on the area you want to tone (be it your abs, shoulders, back or legs) or the type of exercise you're in the mood for (including pilates, boxing and cardio). Prepare yourself for a mood-boosting workout that'll leave you sweaty but happy.
11. Barry's
The opportunist in us is finding some joy in the chance to try classes by much-raved-about brands like Barry's for free. Renowned for its HIIT circuits, the gym is rolling out strength and cardio interval workouts on its IGTV with the Barry's At-Home series. Now's the time to experience the muscle-toning bootcamp without spending a cent (or stepping out the house)!
12. Kayla Itsines
Taken a peek into the fitness side of Youtube or Instagram? You've probably heard of Kayla Itsines. This personal trainer turned entrepreneur is well-known for her Bikini Body Guide (BBG), a course jam-packed with body toning moves. And on her Youtube channel, she has a free BBG exercise you can do at home – perfect for getting you off the couch on a slow afternoon.
13. Blogilates
Possibly the Internet's favourite pilates trainer, Cassey Ho's home workout videos are a go-to for newbies and fitness enthusiasts alike. Hit up her apartment-friendly workouts playlist or challenge yourself to her 14 day quarantine workout plan – stick it out and you'll gain a ton of muscular definition once this isolation period is over!
14. Yoga with Adriene
Whether you're looking for an anxiety-soothing practice, a quick midday stretch or some muscle toning action, you can find a yoga workout for it. One of the most-loved Youtube channels for yogis is Yoga with Adriene, featuring an entire series of home yoga tutorials to keep your flow going.
15. CorePower Yoga
America's largest yoga chain, CorePower Yoga, has uploaded its on-demand video classes online for anyone and everyone. Roll out those yoga mats, 'cos it's time to get your core strengthening, balance training and meditation game on… see you on the zen side!
16. WODprep
Bodyweight exercises not enough for you? Coach Ben Dziwulski from WODprep has the solution. Check out his tutorial on how to train at home with a weighted backpack for resistance, using crossfit-style moves that are bound to get you sweating. Seriously: The video even includes exercises for bodybuilding enthusiasts, if that's your kind of thing. In the meantime, we're sticking to the simpler stuff over here.
17. Classpass
Okay, this one's members-only, but there's a free trial newbies can claim! Once you've signed up, Classpass offers livestream home workouts like strength training by Oompf! Fitness, barre classes by WeBarre, yoga sessions by Sweatbox Yoga and many others. If you want a post-workout wind down or just something to calm your racing mind, there are breathing classes by Mindful Alchemy too.
Looking for workout apps to download? We've rounded up the best ones here.