Photography: Spencer Davis via Unsplash
From meaty spreads to spectacular platters to high tea, the best catering gods in Singapore are here to help you host a top-notch event.
Ramp it up at your next soiree and let the experts handle the cooking. All you have to do is find the perfect party spot, throw on your most fabulous cocktail dress, and stick to our party planning tips. Just so you don't break into a sweat, we've sussed out Singapore's best catering services and private chefs that'll cater to every whim.
Best catering food services in Singapore
1. Yea! Mama Experiential Catering
Got a dinner party or family gathering coming up? Look to this professional caterer for top-notch menus that are elegant and customisable. No matter the occasion, the halal-certified service delivers only the best. We love how the friendly, reliable team takes care of your special day so you don't have to worry about the details. It's totally convenient and affordable.
Dig into quality dishes across a variety of cuisines, all made with the freshest ingredients. From bento boxes and plant-based goodies to mains and lush salads, you'll have plenty to choose from. The selection of buffets, live stations, canapes and sit-down banquets is available for breakfast, afternoon tea, lunch and dinner. Good food and great company? We're in!
Yea! Mama Experiential Catering, available online
2. The Halia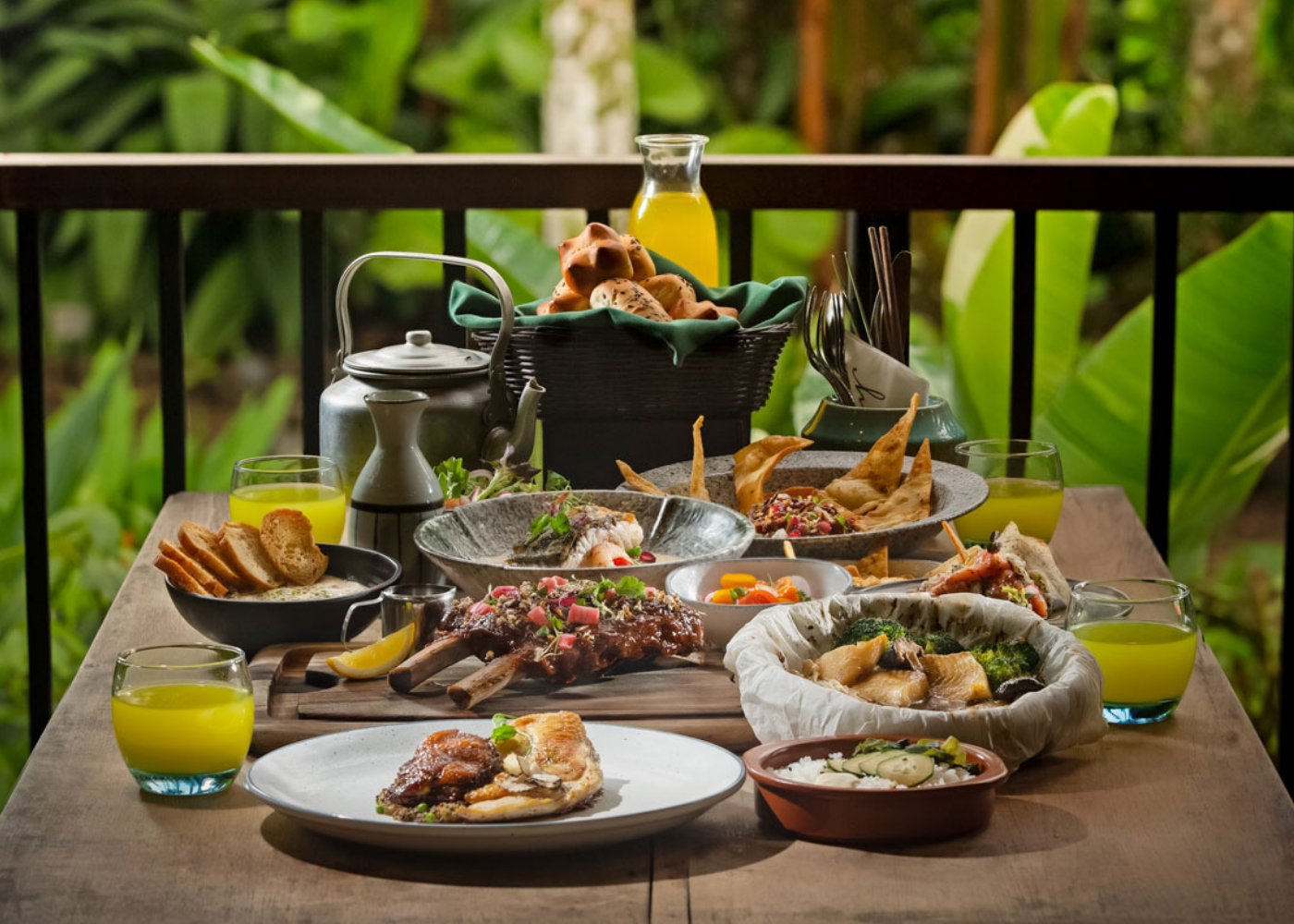 This Botanic Gardens spot is one gorgeous place to brunch – yes, a tropical garden setting makes us swoon. The modern European-meets-Asian menu is simply amazing. All you have to do is drop the team an email to get started on quotes and halal-certified menu selections. So yes, if you're in love with the lemongrass and ginger prawn salad at the restaurant, you can dish it out at your next party.
The Halia, available online
3. Chilli Api
Looking for a great Peranakan catering service in Singapore? Halal certified Chilli Api has you covered with feasts that your guests will love. Go for the Lavish Peranakan Buffet with your choice of three menus. Highlights include blue pea flower coconut rice, ayam buah keluak, and mackerel otak. You can even customise your own feasts – the possibilities are endless!
Chilli Api, #06-27, Shimei East Kitchen, Block 3015 Bedok North Street 5, Singapore 486350; available online
4. Lush Platters
If you're all about the aesthetics, these folks can turn any occasion into a gastronomic adventure with luxury platters, styled boxes and lavish grazing tables. Founder Wynona Leach has a history of planning and styling perfect parties – she seriously knows her stuff. So you won't find any average cheeseboards here. Instead, Lush Platters sources premium fresh produce, artisanal cheese, charcuterie and other tidbits you can graze on. We're in love!
Lush Platters, available online or for collection at 9 Joo Chiat Place, Singapore 427748
5. Violet Oon's Kitchen
Trust the queen of Peranakan cuisine to put out the best Nyonya creations for your guests. We're big fans of her food! Her "live" station themes include classics like kueh pie tee and laksa, alongside other non-Peranakan choices like pasta. The party trays are also perfect for family gatherings. Delish dishes like tau hu goreng and Vio's shepherd's pie are packed in individual boxes and are ready to serve by the time they hit your doorstep.
Violet Oon's Kitchen, make an enquiry online
6. Summer Hill
This little French bistro is a charmer and definitely one to check out if you were a fan of Cocotte (you'll recognise chefs Anthony Yeoh and Christopher Soh in their new digs). They do the heavy work of putting together the meals and packing them up. All you have to do is collect the goodies and add finishing touches at home to impress the guests.
Summer Hill, #02-17, Claymore Connect, 442 Orchard Road, Singapore 238879
7. Lynnette's Kitchen
While not a restaurant, this is one Peranakan private dining experience you should scribble onto your must-eat list. It's cooked up by Cultural Medallion winner and long-time leader of the Singapore Symphony Orchestra, Lynnette Seah. Keen diners can either adjourn to her abode or get her home-cooked fare to go. We're talking dishes like buah keluak prime pork ribs, assam pedas snapper, and nonya laksa.
Lynnette's Kitchen, available by special request only, register your interest online
8. Jai Siam
Wanna spice up the party? Serving authentic Thai food since 1999, this halal caterer offers affordable meal deals for any sort of party. Savour yummy Thai delights like savoury and spicy tom yum soup, green curry, and refreshing mango salad.
Jai Siam, make an enquiry online
9. Clubvivre
Get ready for a gourmet dining experience with Clubvivre. By partnering with the best chefs to provide fully customised menus and services, this company does it all. The chefs know their way around different kinds of cuisines, from classic Singapore and Japanese to Mediterranean and fusion. You don't have to worry about all the details either because the team will work with you to sort it out.
Clubvivre, make an enquiry online
10. CaterSpot
The online platform brings top catering options for your next office party or gathering. From Cedele and Swissbake to Da Paolo Gastronomia and House of Dim Sum, you'll find hundreds of options for food your colleagues and friends will actually love. The site is also easy to navigate, and you can browse menus depending on the occasion or style you plan to serve the food.
CaterSpot, order online
11. Sakura Forte
If expense is no object and it's an absolutely lavish feast you want for a party or corporate event, Sakura Forte's 'Grandeur' menu is one that'll please. The buffet offers gourmet selections like sushi and even live stations like charcoal grilling, teppanyaki, and tempura. You can even set up make-you-own laksa or popiah stations to add a little spice to the event.
Sakura Forte, order online
12. Orange Clove
There's a reason why Orange Clove is the preferred corporate caterer in Singapore. With buffet, bento, breakfast, and even vegetarian catering, is there anything the team can't do? It also does mini buffets with your choice of Asian or international cuisine. You choose to pick the dishes, or save yourself the headache and let the chefs curate the menu for you.
Orange Clove, make an enquiry or get a quote online
13. Personal Chef Singapore
Treat yourself to international cuisine or classic and modern French dishes with Personal Chef Singapore. These folks do private functions, romantic dinners, casual BBQs… heck, they cover it all! But to ensure quality food and an exquisite dining experience, keep your headcount below 20.
Personal Chef Singapore, make an enquiry online
14. Coriander Leaf
Bring the complex Asian flavours from chef Samia Ahad's kitchen at Chijmes back to your home. Samia's food philosophy is all about bringing out the lightness and simplicity of food. With a masterful hand, she modernises traditional dishes while still retaining the essence of Asian cooking. Whether it's a private affair, outdoor event, or even a corporate lunch, the team aims to deliver your event flawlessly.
Coriander Leaf, #02-01, Chijmes, 30 Victoria Street, Singapore 187996 or make an enquiry online
15. Shiok! Kitchen Catering
This halal service has come a long way since its establishment, starting out specialising in Thai cuisine and expanding to dish out Western fare plus a number of other Asian favourites. It caters to weddings and corporate events. Oh, and it even has baby showers and birthday packages that offer a variety of themes to make it a truly special occasion.
Shiok! Kitchen Catering, #05-03, 211 Henderson Road, Singapore 159552 or make an enquiry online
16. Kazbar
Get your kebab and mezzeh cravings sorted with Middle Eastern restaurant Kazbar. Yup, we're lookin' at you, hummus and skewer platters. Party platters and bentos are available, with hummus and babaganoush samplers. Some even come with a cocktail pairing (and they pack the garnish too!).
Kazbar, #01-03, Capital Square 3, 25 Church Street, Singapore 049482 or order online
17. Purple Sage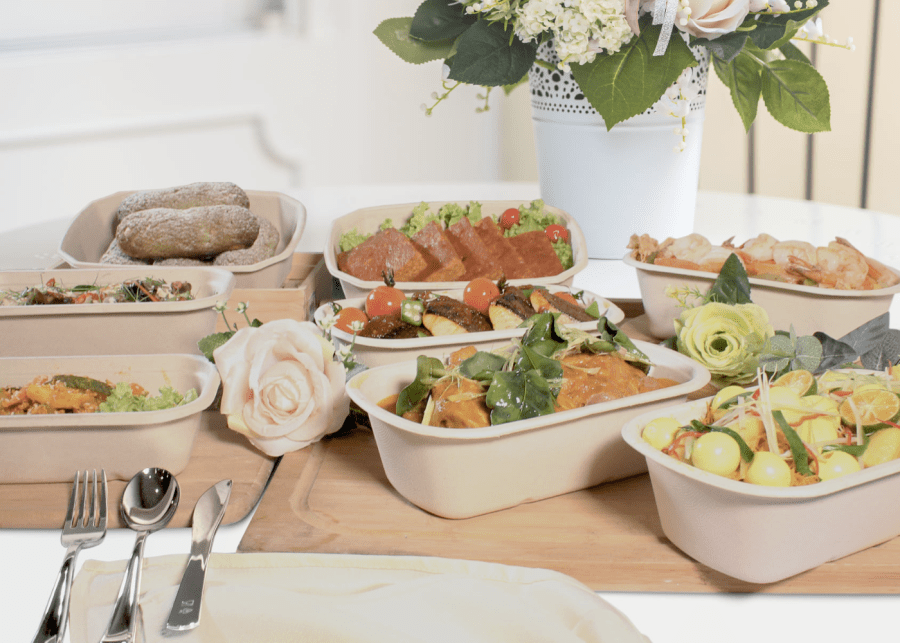 You get a bit of everything with Purple Sage's Chinese and Western buffet menus. The team also assists in creative set-ups and food presentations, which is great if you're hoping to play up the "eye candy" aspect a little more! Add on a cocktail reception for a specially designed cocktail buffet, perfect for cosy parties or corporate networking sessions.
Purple Sage, 157 Pandan Loop, Singapore 128355 or order online
18. Neo Garden Catering
Love traditional local dishes? This caterer's got the goods. Fried bee hoon, sweet and sour fish, lemon chicken – these are all available on the various buffet menus. Or you can go for the premium option with international fare. There are also vegetarian and healthier options available for you to choose from. Neo Garden even does themed dessert tables, perfect for your little one's birthday (or your own, if you're feeling whimsical).
Neo Garden Catering, 1 Enterprise Road, Singapore 629813 or order online
19. Deli Hub Catering
Did Neo Garden make you hungry? Muslim friends can also enjoy similar offerings with its halal-certified sister branch, Deli Hub. Also serving authentic local cuisine, the live stations will feed your famished guests with faves like a piping-hot bowl of laksa.
Deli Hub Catering, order online
20. Garibaldi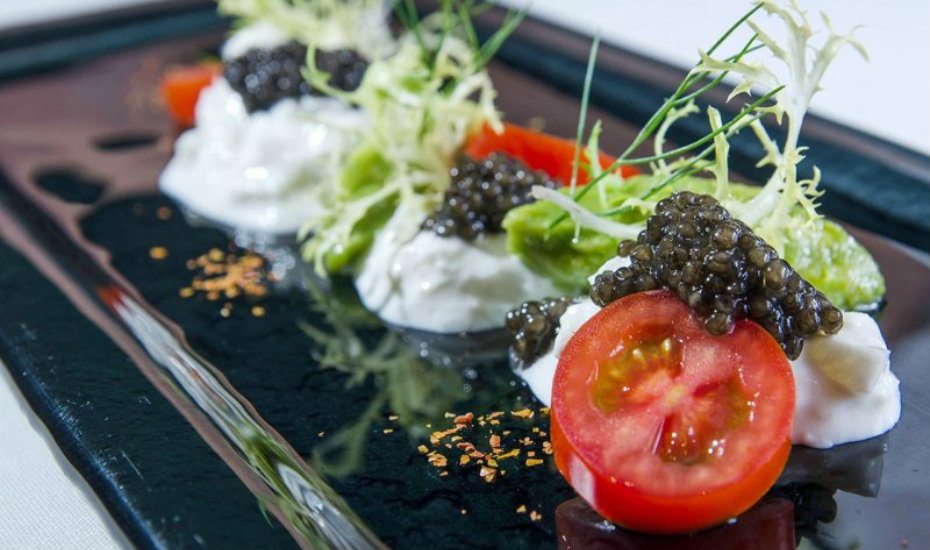 Fancy an Italian spread? Garibaldi restaurant gets the job done. The resto offers catering for sit-down dinners and lunches. We can't help but salivate over the canapes, which include refreshing tomato and mozzarella skewers, saffron rice croquettes, and bite-sized eggplant parmigiana.
Garibaldi, #01-02, 36 Purvis Street, Singapore 188613 or make an enquiry online
The next time you need an extra hand with party planning, hit up this list of catering services in Singapore!