Photography: Edgar Castrejon via Unsplash
Avoid falling sick and strengthen your immunity naturally with these all-powerful foods!
Whether it's dealing with flu season or the current Covid-19 outbreak, a strong immune system comes in handy when your body's fighting the bug. Personal hygiene is important, of course, but a healthy diet and regular exercise can help toughen up your immunity against viruses too. Wanna do it the natural way? Get your hands on these superfoods stuffed with vitamins, antioxidants and nutrients…
Greek yoghurt
The benefits: One of the best ways to cultivate good bacteria for your gut health, this morning go-to is bursting with protein, calcium and probiotics to stimulate your immunity. It's also a source of vitamin D, which helps trigger the body's natural defence against viruses.
Add it to your diet: Have it plain with a drizzle of honey, sliced fruits, chia seeds, cinnamon and granola. Or use it in your dips and spreads (instead of heavy cream or mayo).
Green tea
The benefits: If you're thirsty for something other than water, green tea (or matcha) should be next in line on your health hit list. Loaded with minerals, antioxidants and even fat-burning elements, the drink can help lower your risk of infection and disease.
Add it to your diet: Whether it's hot or cold, the beverage works best on its own but can be jazzed up with fruits too. For something richer, try making your own low-sugar matcha latte.
Citrus fruits
The benefits: We all know oranges give us an excellent dose of vitamin C and fibre, but you can also branch out to incorporate its friends like grapefruit, lemon and pomelo into your diet.
Add it to your diet: Eat 'em whole (it's better than just drinking the juice, which is high in sugar), or top off your salad or yoghurt with a few slices.
Turmeric
The benefits: Apart from being an essential ingredient for curries, this bright yellow spice contains curcumin, which has anti-inflammatory and antioxidant properties that help your body battle against unwelcome invaders.
Add it to your diet: Brew a cup of turmeric tea (with honey for a sweet touch), season your roasted veggies with it, or add a sprinkle to your milk and give it a kick with other ingredients like ginger, cloves and cardamom.
Ginger
The benefits: Its anti-inflammatory properties are potent, which makes ginger a great aid in soothing sore throats or reducing nausea.
Add it to your diet: The simplest way to get your fix is ginger tea (sweetened with honey); but if you're not into spicy drinks, try it in cakes (like lemon and ginger) or glazed meats (like chicken).
Broccoli
The benefits: Packed with powerful vitamins and antioxidants, the vegetable is an amazing source of protein, iron and fibre. It's recommended for heart health, bone strength and good digestion too.
Add it to your diet: Whether it's roasted, stir-fried, steamed, baked with pasta or blended into soup, the versatile ingredient can easily be the subject of your creativity.
Red bell peppers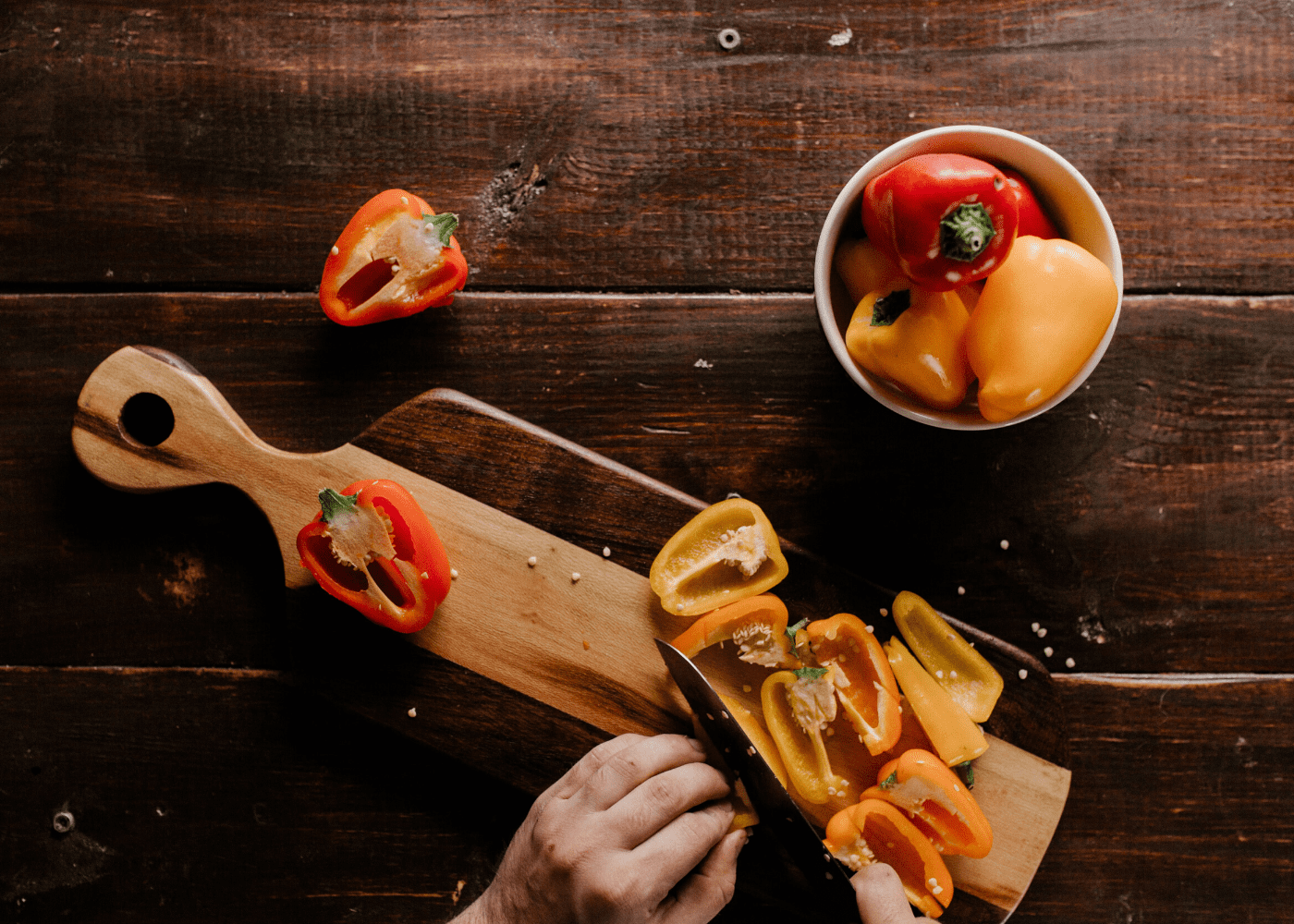 The benefits: Another food high in vitamin C, these peppers are also chock full of vitamins E and A, which act as antioxidants and help boost eye and skin health.
Add it to your diet: The bright red chunks can add a nice crunch to salads, pastas, wraps and stir-fries. Or you can just put them on the grill with a dash of salt and olive oil.
Mushrooms
The benefits: Said to help keep away the flu bug, gut-friendly mushrooms like shiitake, porcini, maitake and golden oyster can fortify your body with vitamins and antioxidants, supporting your immunity and preventing respiratory infections.
Add it to your diet: Just pick your favourite and sauté it with minced garlic. Or perhaps you're more of the mushroom soup type? Alternatively, the ingredient goes great with pasta and risotto as well.
Almonds
The benefits: Nuts like almonds are full of healthy fats, antioxidants, fibre and vitamin E, which promote protection against inflammation and disease.
Add it to your diet: Pop 'em into your mouth raw or roasted, swap out your peanut butter for almond butter, or toss in sliced almonds to your muffins and salads.
Garlic
The benefits: The aromatic herb is known for being one of the best foods to get rid of colds, and it's also touted as an aid against high blood pressure and heart disease.
Add it to your diet: Chop up a couple of cloves and throw 'em into your pasta, stir-fry or roast meat and veggies for extra oomph.
Spinach
The benefits: Crammed with vitamin C, antioxidants, fibre and other nutrients, this immunity superfood can help ease sickness symptoms and overcome infections.
Add it to your diet: The next time you go for a salad, forget the other leafy greens and load up on spinach. Or blend it into a smoothie if that's your style.
Chocolate
The benefits: Who else is overjoyed that chocolate made it to our list? Cocoa's all well and good as an antioxidant that helps build up immunity, but you'll have to minimise the amount of sugar and fat in it to really make it worth your while.
Add it to your diet: Avoid sugary chocolate bars or cakes and stir in cocoa powder to your oatmeal or suss out some healthy baking recipes. If you really must indulge, get that square of unsweetened dark chocolate.
Other tips…
Get enough sleep
There's no magical number as to how much sleep your body actually requires to rev up your immunity, but at least seven hours per night is a good benchmark. When you're well-rested and rejuvenated, you'll be in better shape to chase off any virus that comes knocking on your door.
Try essential oils
These aren't a cure by any means, but if you're a big believer in essential oils – whether you're using them as a rub or a fragrance – try tea tree or peppermint for their antibacterial properties, eucalyptus to help decongest sinuses, bergamot for a general mood booster, and lavender to aid in a good night's sleep.
Exercise regularly
It goes without saying that the key to a healthy lifestyle is minimising stress and avoiding alcohol and tobacco. Keeping fit is also on the list, so maintain a consistent level of physical activity to sweat out the stress and avoid falling ill often. If you're just kicking off a workout regime, start with 30 minutes of brisk walking or cycling three times a week to get your heart pumping. Or try these workout apps for home exercises. And head outdoors every so often (while social distancing!) to catch those sunny rays and up your vitamin D levels.