Ready to start ticking off that Bali bucket list? Here's the good news - long weekends, week-long public holidays & Balinese ceremonies await!
Because it's never too soon to start planning your next beachfront escape, we've put together a list of all the public holidays in Bali and Indonesia in 2021 – the national calendar celebrations and traditional festivities that could shape your 2021 itinerary. Whether you want to check out a Balinese ceremony, or you simply want to avoid any additional holiday traffic, we've got you covered with these important diary dates.
For Bali's expats, you'll be pleased to hear there are plenty of loooong, long weekends on the horizon for your island escapes (plus plenty of ways to maximise your Annual Leave), while for the culture-vultures out there, why not plan your trip around a special Balinese holiday to get a taste of the island's enchanting culture? Whatever you choose, get those calendars at the ready!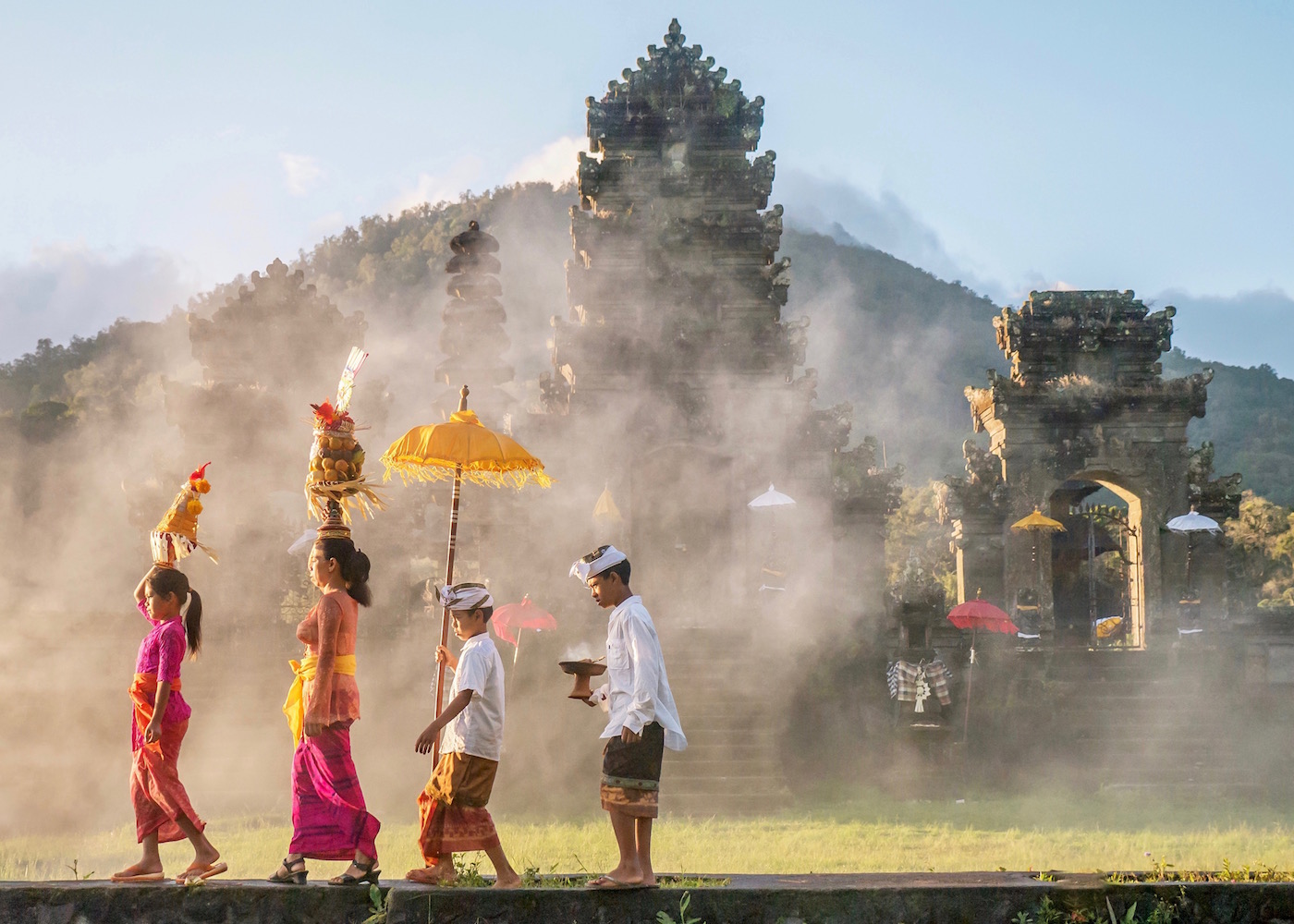 Public holidays in Bali & Indonesia 2021
Friday 1st January – New Year's Day
Friday 12th February – Chinese New Year
Thursday 11th March – The Ascension of the Prophet Muhammad 
Friday 12th March – National Public Holiday (Cuti Bersama)
Sunday 14th March – Nyepi, Bali's Hindu New Year
Friday 2nd April – Good Friday
Sunday 4th April – Easter Sunday
Saturday 1st May – Labour Day
Wednesday 12th May – National Public Holiday (Cuti Bersama)
Thursday 13th May – Idul Fitri & Ascension Day of Jesus Christ
Friday 14th May – Idul Fitri
Monday 17th May – National Public Holiday (Cuti Bersama)
Tuesday 18th May – National Public Holiday (Cuti Bersama)
Wednesday 26th May – Waisak Day
Tuesday 1st June – Pancasila Day
Tuesday 20th July – Eid al-Adha
Tuesday 10th August –Islamic New Year
Tuesday 17th August – Indonesian Independence Day
Tuesday 19th October – Prophet Muhammad's Birthday
Thursday 4th November – Diwali
Friday 24th December – Christmas Eve
Saturday 25th December – Christmas Day
Sunday 26th December – National Public Holiday (Cuti Bersama)
Friday 31st December – New Year's Eve

Out of office: ON!
Expats and Bali residents, this one's for you! Make the most of your Annual Leave by taking off Monday 31st May for a four-day weekend, and if you fancy an even longer break, take off the 27th and 28th May too for 7 days off! You can also take off Monday 19th July, Monday 9th August and Monday 16th August, Monday 18th October and Friday 5th November for five more four-day weekends.
And psst – this year, Indonesia's government has granted extra days off around Lebaran and Idul Fitri, which means you'll be out of the office for 7 whole days from Wednesday 12th May 2021 until Tuesday 18th May 2021.
Domestic Bali travel inspiration for 2021
Not sure how to spend those extra long weekends and mid-week days off? Here's some of our top Bali travel guides to help you out:
55 awesome things to see & do in Bali
The Ultimate Guide to Kuta Lombok
The Ultimate Guide to Nusa Lembongan & Ceningan
Laze the day away: It's Bali's best beach clubs!
Explore Bali's very best neighbourhoods
10 things to see & do in Komodo National Park
Don't go chasing waterfalls – find them all here!
Catch a Bali sunset at these top spots
10 things to see & do in Menjangan
Dive into these epic infinity pools across the island
Happy holidays Honeys!