Coney Island's secret beach. Photography: Delfina Utomo
Want to ditch the city grind? These hidden places are Singapore's best-kept secret...
In an island so tiny yet densely populated by soaring buildings and iconic architecture, it's hard to believe some parts of the city remain wonderfully undiscovered (or rarely visited). We've got cafés, bars and restaurants squirrelled away in quiet 'hoods, but these are the hideaways so far off the beaten track, you won't find them in typical travel guides. Ready for Singapore's best secret spots? Here's what you'll need: Your GPS, a ride and a sense of adventure. (Just take note that several of these places aren't on the map and may be risky to wander through, so take all the precautions you can.)
Tuas Lalang Field
Unless you're equipped with a car, Tuas is not an easy place to get to. Any serial Instagrammer worth her salt would have heard about the sand dunes and lalang fields. But while these do exist, they require patience to sniff out. Take your time to drive around and recce the southwestern part of this area – abandoned and open construction sites are aplenty for adventurous 'grammers.
Raffles Marina Lighthouse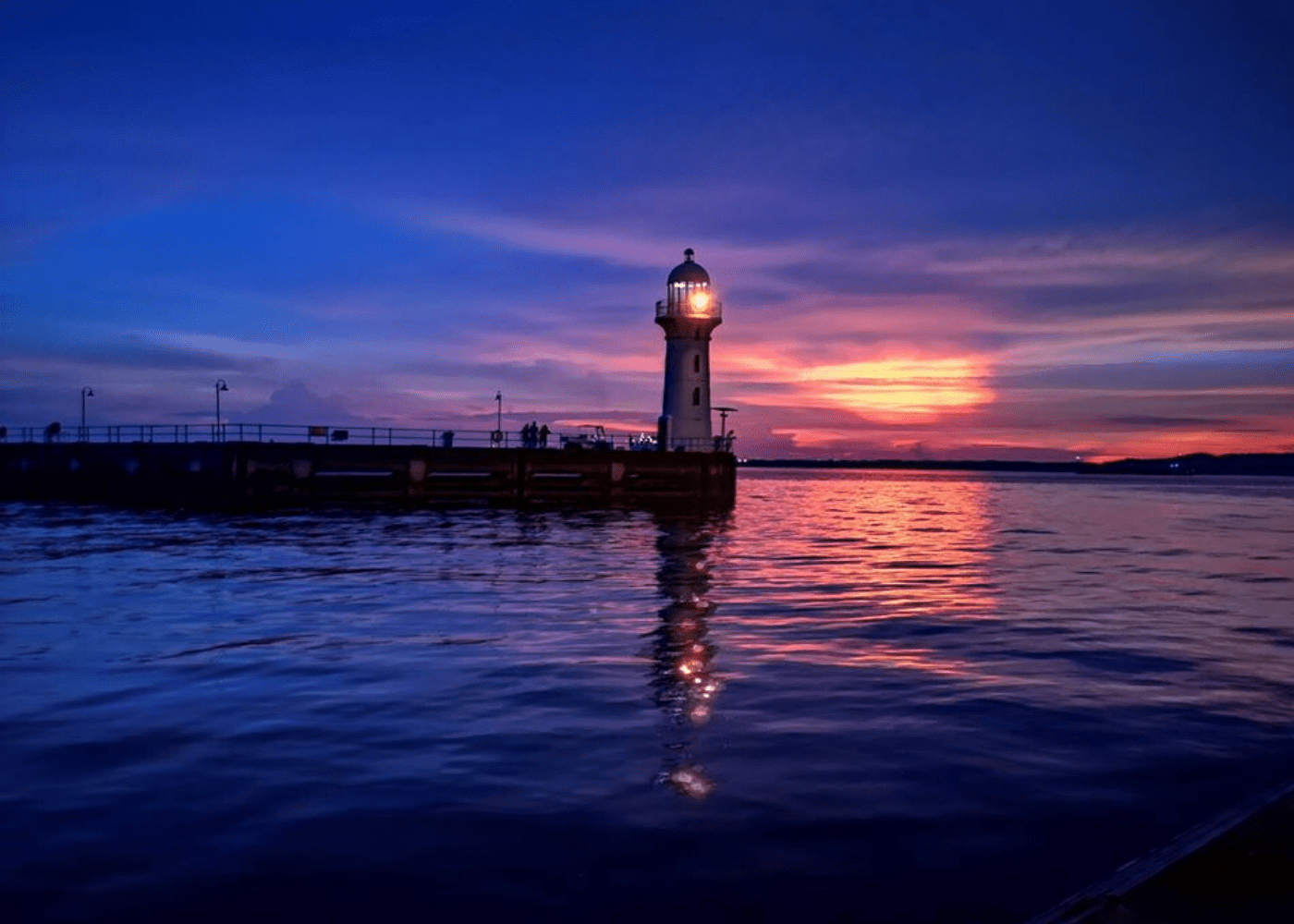 It's not every day that one encounters a lighthouse in Singapore's cityscape. Head straight to the pier, where the Johor Straits Lighthouse awaits at the edge, overlooking the Tuas Second Link bridge. Built in 1994, this 12m-high beacon is a marvel to behold. Later, walk around the luxe Raffles Marina club and stroll along the promenade, taking in the sea breeze and gorgeous views. Don't forget (or pretend) to live the high life with an #ootd amongst the many yachts docked at the marina.
Raffles Marina, 10 Tuas West Drive, Singapore 638404
Fort Serapong
A hidden hilltop fort in Sentosa? Who would've thought! Past the restaurants, attractions and tourist hordes, this military complex is a sprawling one with tunnels and bunkers galore. With origins from the 1870s, the untouched ruins once had their glorious moment during WWII as one of the four major batteries on the island. Now, Mother Nature has engulfed this secret spot as one of her own, so proceed with care making your way through the overgrown jungle.
Fort Serapong, located at the top of Serapong Hill Road.
Wessex Estate
Once a British Army base built in the 1930s and 1940s, these black-and-white colonial buildings surrounded by lush greens now house numerous art studios and galleries. For a blast to the past, spend a day hopping from place to place and chat with various artists who will spin an interesting story or two. Psst: For a quick pick-me-up at this secret spot, stop by the ultra-retro Colbar for a no-frills meal of Western food and coffee.
Wessex Estate, 9A Whitchurch Road, Wessex Estate, Singapore 138839
Coney Island
By now, you've probably been to Coney Island, but did you know the park is home to hidden white sand beaches? Access here is closest to Punggol Ranch, so if you're entering via the main gates, take your time to explore the grounds. Budding botanists with keen eyes should look out for several rare plant species that are presumed to be extinct in mainland Singapore. The island also serves as a refuge for migratory birds, so wildlife enthusiasts might want to pack a camera and a zoom lens.
Coney Island, located beside Punggol Promenade Nature Walk.
Tanjong Rimau
In an island that's been thoroughly reconstructed, stumbling upon a raw, secret spot is cause for celebration (and a thousand photos, of course). The last remaining undeveloped Sentosa coastline along Singapore's western tip boasts mangrove trails, large rocks and even secret, tiny caves. You'll want to spend a day out in the sun to explore this quiet area.
Tanjong Rimau, located at the edge of Shangri-La's Rasa Sentosa Resort; access is only possible via a rocky slope down the beach.
Marsiling WWII Tunnel & Naval Base
History buffs, head this way. The city's stash of former military bases and old underground tunnels are intriguing to explore if you know where to look. This abandoned war site, nesting in the thick Marsiling jungle, was once a fuel pitstop for the British Royal Air Force and, later on, the Imperial Japanese Army during World War II. To spot the bunker, look out for the rope hanging at its cramped entrance.
Bollywood Veggies
A city girl's best bet for a serene farm break, the modest Bollywood Veggies in the Kranji countryside boasts a rustic farm-to-table bistro, Poison Ivy. Strike a conversation with owner Ivy Singh Lim if you see her – we've met her, and boy were we struck by her hilarious candour and boisterous personality. The organic farm also hosts culinary classes, hands-on horticultural programmes and tours.
Bollywood Veggies, 100 Neo Tiew Road, Singapore 719026
Former Queen's Theatre
A major attraction that debuted in the early 1930s, this landmark screened all kinds of movies, including Indonesian and Egyptian ones. It eventually shuttered in 1982, and the site is now home to Grandlink Square, but you can still catch sight of the old theatre's facade from Lorong 44.
Former Queen's Theatre, located at 511 Guillemard Road, Singapore 399849
Sungei Buloh Wetland Reserve
Singapore's first wetland reserve is home to myriad riverine species including water monitors, mudskippers and, if you're really lucky (or unlucky), the ferocious estuarine crocodile. If you happen to be trekking through the park's many trails during the migratory season, you'll be able to see flocks of shorebirds like sandpipers and plovers.
Sungei Buloh Wetland Reserve, 301 Neo Tiew Crescent, Singapore 718925
Kampong Lorong Buangkok
If you've ever wanted to go back in time to Singapore's former provincial life, Kampong Lorong Buangkok is the best place to do that. Located off Sengkang East Avenue, the rural site has been around since 1956 and is currently the last surviving village on Singapore's main island. At this tranquil throwback to the past, life seems to come to a standstill. Take note, though: The place still houses over 20 families, so do your best to leave it undisturbed. Redevelopment is in the works, but plans won't be put into place for a few decades.
Kampong Lorong Buangkok, 7 Lorong Buangkok, Singapore 547557
Syonan Jinja
You may have spent countless mornings at MacRitchie Reservoir sweating it out, but did you know there's actually a Shinto shrine deep in the forest? Constructed sometime between 1942 and 1943, it's a commemoration of the Japanese soldiers who died in Malaya during World War WWII. However, when the Japanese were defeated in 1945, they destroyed the structure, fearing that British soldiers would desecrate it. Even though nature has taken over through the decades, you can still see certain elements of the historic site. But do keep in mind that this secret spot is entirely off the designated trail, so unless you take proper precautions, there's a good risk of getting lost in the foliage.
Syonan Jinja, located near Sime Road, at the western part of MacRitchie Reservoir.
Bonus: Smith Marine Floating Kelong Restaurant
Set sail to a seaside hangout for a fresh seafood meal on the waters at this old school restaurant. Located between Pulau Ubin and Changi Point ferry terminal, it's a short bumboat ride from the jetty, and you can either fish for your own food or chill at the breezy, modern kelong (offshore platform) and tuck into prawns, lobsters, mud crabs, squid and mussels… all the while feeling like you don't have a care in the world.
Smith Marine Floating Kelong Restaurant, located off Changi and Pulau Ubin.