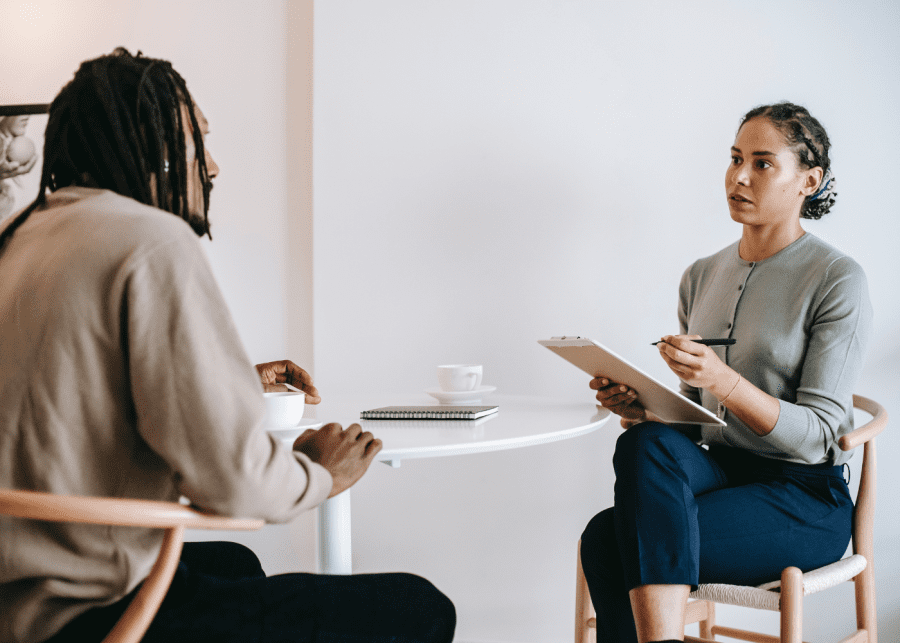 Photography: Alex Green via Pexels
We share the best counselling centres in Singapore for a non-judgmental chit-chat.
Many of us are still fighting the taboo of mental health. If that sounds familiar, we're here to say you don't have to be ashamed about taking care of your well-being. We get that sometimes the going gets tough and our burdens can feel so heavy. On days like this, all we need is a listening ear and someone who can help us make sense of things. If you're looking for a non-judgmental chit-chat, or some advice to get you through a challenging phase of life, check out these caring counselling centres in Singapore.
Best counselling centres in Singapore
1. Singapore Counselling Centre
If English isn't your strong suit, you can still easily get the help you need at the Singapore Counselling Centre. It offers online and in-person professional assistance in several languages. Choose from the likes of Mandarin, Malay, Tamil and even French, Thai and Japanese. Plus, it's located right in the middle of Somerset. So it's easy to pop over during your lunch hour or straight after work. Fees start at $180 an hour for a single session. There are also packages available that come at more affordable rates.
Singapore Counselling Centre, #03-03, 51 Cuppage Road, Singapore 229469
2. WriteNow.Care
Here's a different take on counselling. If going the traditional route isn't what you're comfortable with, look to this app where you can reach out to your own personal counsellor throughout the month. Affordable, adaptable, and accessible, it's the first and only mobile platform that allows you to privately engage the pros for as low as $15 each week.
Wherever you are in Singapore (or beyond), you can prioritise your well-being when you need it, thanks to WriteNow.Care. Whether you choose to write, record, do a live chat, audio call or video call, you'll be well taken care of by trained and compassionate mental health professionals. So don't wait till you feel burned out – when anxiety or loneliness strikes, reach out for help.
Perk alert: Get 50% off two months with the promo code 'WNCHC' (you can cancel anytime, with a money back guarantee).
WriteNow.Care, download the app via App Store or Google Play Store
3. The Lighthouse Counselling
Seek support, healing and growth the healthy way at this CBD counselling centre. The team of professionals is trained in different types of therapeutic approaches including the Gottman Method of couples therapy, emotion-focused therapy, acceptance commitment therapy, play therapy, narrative therapy and more. Reach out to these compassionate therapists for guidance on relationships, emotional well-being, personal development and trauma recovery.
The Lighthouse Counselling, #06-02, The Octagon, 105 Cecil Street, Singapore 069534
4. Grace Counselling Centre
This organisation is actually Singapore's first Christian counselling centre. Its team includes an array of experts like counsellors, psychologists, therapists and trainers to handle any issue you might be facing. Fees range from $130 to $300 per hour, and sessions can be held online or in person.
Grace Counselling Centre, #06-15, Manhattan House, 151 Chin Swee Road, Singapore 169876
5. Mindwise
Counsellor and sex therapist, Faith Hogan, runs the show at this counselling centre in Singapore. She's passionate about providing empathetic, non-judgemental and caring therapy to all her clients – regardless of their situation. She can help you cope with anything from anxiety to depression to mood disturbances to psychiatric disorders. Counselling services can cost anywhere between $30 to $380. But drop her an enquiry for a more accurate quote.
Mindwise, #24-09, International Plaza, 10 Anson Road, Singapore 079903
6. Silver Ribbon Singapore
Looking for free sessions? Make an appointment with Silver Ribbon Singapore on a weekday between 9am and 5pm. It offers basic counselling services to help you through personal struggles. This could affect your appetite, mood, relationships, studies and work. This organisation has been known for its mental health outreach efforts since its inception in 2005. We love that it has three branches scattered across the country for easy access.
Silver Ribbon Singapore, multiple locations including Serangoon Central, Wisma Geylang Serai and Hougang
7. Psychology Blossom
The experts at Psychology Blossom have an unwavering dedication to their clients. You'll find that they operate on a client-centric approach. This ensures you leave each session equipped to handle life's challenges. You can book a session for individual, couples and family therapy. There's even counselling for children and teens on its website. Fees vary for each member of the team. Just click on their profiles to find out their specialisations and costs.
Psychology Blossom, #07-02, 150 Cecil Street, Singapore 069543
8. Maria Micha Counselling Centre
Ever wanted to try psychotherapy? Give this centre a ring. This counselling centre helps individuals overcome their limitations and reconstruct their lives through psychotherapy and hypnotherapy. It covers many areas of expertise. This includes anxiety, depression, sexual abuse, marriage and divorce therapy, as well as sex and sexuality. Fees are available on request only, depending on the service offered.
Maria Micha Counselling Centre, #13-10, Far East Shopping Centre, 545 Orchard Road, Singapore 238882
9. Adelphi Psych Medicine Clinic
Are you feeling down and anxious, or you've endured a traumatic event? The professionals at Adelphi Psych Medicine Clinic are here to help. They offer on-site services like evidence-based approaches to child therapy and art therapy for individuals of all ages. The team is kind and will help you go through different techniques to achieve the best results.
Adelphi Psych Medicine Clinic, #04-32, The Adelphi, 1 Coleman Street, Singapore 179803
10. Impossible Psychological Services
The psychologists and counsellors at this counselling centre in Singapore are equipped to help you with an array of issues. This includes overcoming depression, anxiety, infidelity, and other life challenges. Its services offer psychotherapy and counselling for children, adolescents and adults. The team also does couples therapy to help you get through tough spots in your relationships. Fees start at $150, and you can even do $25 sessions over the phone for convenience.
Impossible Psychological Services, 360A Joo Chiat Road, Singapore 427605
11. Mind Care Clinic
Comfort and privacy come first at Mind Care Clinic. Its experts tackle issues like mood disorders, anxiety, and other emotional health challenges. We love that it also includes elements like sensory modulation, horticultural therapy and reminiscence therapy. All these approaches make your visits a restorative experience. Rates vary depending on the psychological assessments you attend. You can contact the team to discuss the fees.
Mind Care Clinic, multiple locations including Farrer Park and Robinson Road
12. Talk Your Heart Out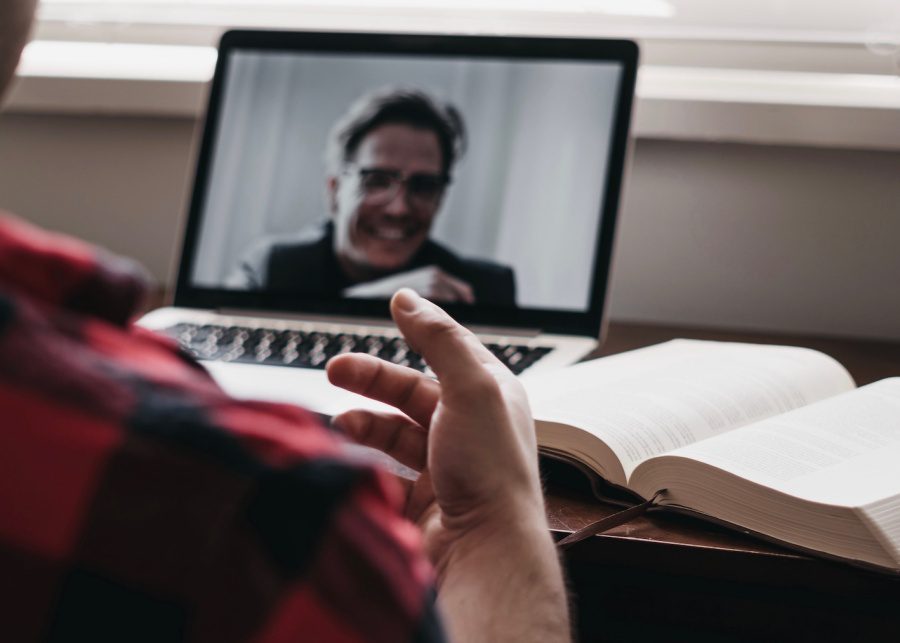 If you're all about convenience, Talk Your Heart Out is the right platform for you. This counselling centre in Singapore gives you access to therapy sessions outside of work hours and on weekends, too. It offers couples and family counselling, trauma therapy and hypnotherapy. Just head to its website, select a therapist you prefer, book a session, and turn up for your call. Single sessions start at $120 for individual counselling.
Talk Your Heart Out, book an appointment online
Feeling down in the dumps? These counselling centres in Singapore have your back.