Photography: Joanna Kosinska via Unsplash
All you need is love… and loads of candy. Sweet dreams are made of chocolates and sugary treats at Singapore's coolest candy shops.
If someone tells you to eat the rainbow and you immediately think of sweets, welcome to the candy shop. Candies aren't just for kids, especially if you have a serious sweet tooth. From sticky chewy toffees and colourful lollies to rich chocolates, addictive gummies and fluffy cotton candy, these shops in Singapore have it all. Grab a bag for yourself or hit the shelves for special occasion gifts.
Best candy shops in Singapore for the sweet stuff
1. Blimbi
There's a new sweet kid on the block and it already has two locations in bustling malls. This cool pirate-themed store is home to more than 300 types of sweets from across the globe. Just take a look at its Instagram and you'll be bombarded by a rainbow of glorious candies. Plus, it's great for anyone who loves variety. Just snag a bag and scoop as much candy as you want to mix and match – you'll be charged by weight. We're going gaga for its gummies, caramels, and marshmallows.
Blimbi, multiple locations including Bugis Junction and Wisma Atria
2. Bears & Friends
Ready yourself for gummies galore. Seriously, if you love those chewy little sweet things, you'll be in paradise at this Haji Lane store. Its exterior is bright and welcoming, and the interior is filled with gummies made without artificial flavours or colours. Try the sparkling wine bears, the sour fruit juice tangerines, green apple frogs, honey bees, or gin and tonic bears. The collection even includes reduced sugar gummies and vegan options in sour, frozen yogurt and fizzy flavours. We love!
Bears & Friends, 78 Haji Lane, Singapore 189270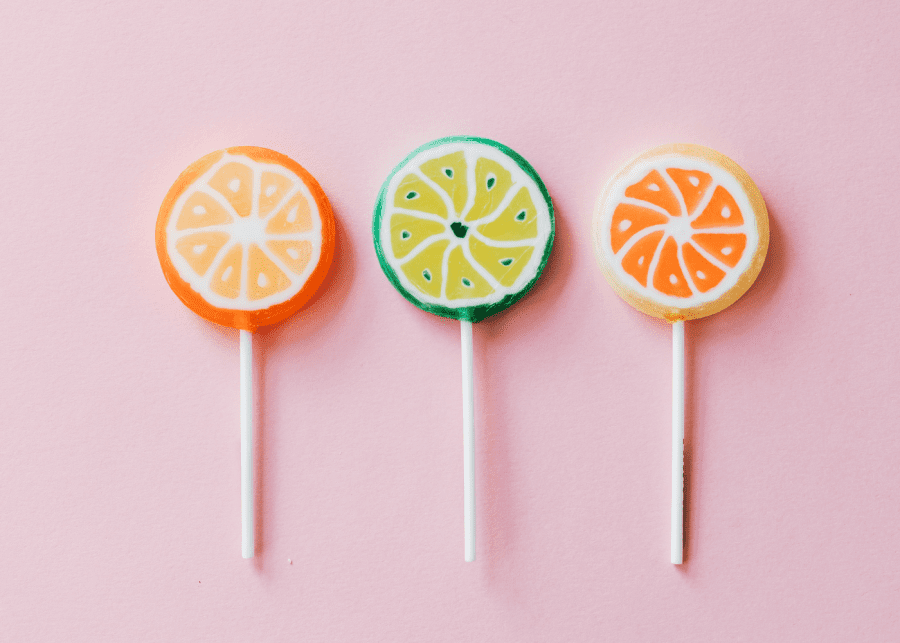 3. Sticky Singapore
Self-billed as Singapore's first handmade rock candy store, Sticky doles out treats that are almost too adorable to eat. These candies come in all kinds of colours and designs, with flavour variations like watermelon lychee, mango pear, apple cola and mixed fruits. You can get a bag all to yourself or gift it for festive celebrations and special occasions such as Valentine's Day, Christmas and Easter.
Sticky Singapore, shop online or at Sticky Lab at #08-05, 3 Lorong Bakar Batu, Singapore 348741
4. Candy Empire
Your snack shelf looking a little sad? Head to this candy wonderland for a cheery pick-me-up. The selection is extensive, so you'll likely be going home with armfuls of sweet and sticky treats. Grab chocolate pralines and mints, lollies, caramel stroopwafels, gummy bears, chocolate wafers, cookies, candy floss, popcorn buckets, hard candies and loads more.
Candy Empire, multiple locations including VivoCity and 313 @ Somerset
5. Candylicious
This candy store in Singapore wants you to "eat happy". With its massive selection of candy and chocolate, that's not hard to do. The chocolates range from dark and milk to organic and alcoholic, while candies come in the form of popping rocks, gummies and lollipops. There's even an entire wall of jelly beans sorted by colour, so you can pick your favourites. The store's easy to spot, too. Just look for the colourful hanging lollies at Resorts World Sentosa you'll find this sweet haven.
Candylicious, shop online or at Resorts World Sentosa, #01-225-230, 26 Sentosa Gateway, Singapore 098138
6. Choc Spot
With a couple of stores around Singapore, this candy specialist isn't too hard to spot. Get your fill of cookies, chocolates, sweet snacks and candies from brands such as Ritter Sport, The Belgian, Lorenz, Jelly Belly, Haribo, Twix and more.
Choc Spot, multiple locations including Lucky Plaza and SingPost Centre
7. Hershey's Chocolate World
For a chocolate-kissed sunny day out at Sentosa, head to Hershey's. After an afternoon of splashin' beach fun and theme park thrills, this sugar spike is just what you need. Browse through the store for sweet treats from brands like Twizzlers, Ice Breakers, Reese's and, of course, Hershey's.
Hershey's Chocolate World, #01-75/76/77, Resorts World Sentosa, 26 Sentosa Gateway, Singapore 098138
8. Candy House
Satisfy your sweet tooth at Candy House, where you can stuff your face with cotton candy, popcorn and gummies. But if you're not heading to the east anytime soon, shop online for tubs of snacks. These include everything from malt candy and popping candy to rainbow lollipops and LED-lit containers of cotton candy.
Candy House, order online or at #02-308, Downtown East, 1 Pasir Ris Cl, E! Avenue, Singapore 519599
9. The Cocoa Trees
Its name may bring to mind chocolates, but The Cocoa Trees offers more than that. It's one of our go-tos for the sweet stuff. We're talking about Haribo gummies, Reese's peanut butter cups, Milka chocolate bars, Toblerone packets, Ritter Sport chocolates, Nutella wafer chocolates, Hanuta minis, Skittles, boozy chocolates and the like.
The Cocoa Trees, shop online or at multiple locations including Raffles City and HarbourFront Centre
10. See's Candies
If you're a fan of this veteran American brand, which has been around since 1921, pop by the store. You'll load up on goodies like chocolate truffles, sugar-free candy, lollipops, toffees and more treats. But it's a little pricier than other shops, so fill up your bag carefully.
See's Candies, #01-K2, The Forum Shopping Mall, 583 Orchard Road, Singapore 238884
Your sweet tooth is calling you to these candy shops in Singapore!