Don't miss out Etna Hong Kong's Tiramisu with espresso chiffon, mascarpone mousse, and cayenne pepper-infused chocolate ganache
Feeling hungry? Did you try all the best restaurant openings in Hong Kong 2020 yet?
We're all about food here at Honeycombers, and we know you are too! From the finest Japanese restaurants in town to our rundown of tastiest Chinese restaurants in Hong Kong and the best brunches to get boozy at, we promise to always stay on top of the fast-moving world of food in HK. That being said, here's where we enjoyed eating last year; the best restaurant openings in Hong Kong 2020.
Best restaurant openings in Hong Kong 2020 – December
Etna Hong Kong
The latest alfresco dining hotspot in Tin Hau, Etna Hong Kong was founded by Executive Chef Rene Michelena and chef-turned restaurateur Kong Wai Sing who was one of the original members behind Lily & Bloom. With a focus on fresh seafoods and hearty greens, Etna serves mouth-watering delicacies ranging from 24-carat gold Saffron Risotto to Tuna Carpaccio, and Foie Gras Flan to Warm Poached Prawn. The restaurant is also dedicated to provide an elevated bar experience, serving refreshing bar snacks that pair well with the wholesome wine list.
Etna Hong Kong, 3/F, The New Place, 68-70 Electric Road, Tin Hau, Hong Kong , p. 3462 2700
Acme
Looking for authentic Middle Eastern food in SoHo? Check out Baked Restaurant Group's latest resto Acme when it opens this December. With interiors by award-winning designer Sean Dix, Acme has an open kitchen and bar where guests can enjoy a casual yet intimate dining experience. Expect delectable items from the Josper Grill such as, Lebanon Spice Lamb Chop and Challah bread with Honey & Spiced Butter. Middle Eastern-inspired cocktails and a selection of wines will also be available at Acme when it opens its doors.
Acme, 59 Elgin Street, Central, Hong Kong
LMO Freshly-Baked by Richard Ekkebus pops up
Exclusively available until 31 December, this pop-up offers freshly baked goods straight from the oven every hour, ranging from Pistachio cookie at 12pm and Buckwheat Madeleine at 6pm. Helmed by two-Michelin-starred chefs from Amber at The Landmark Mandarin, the pop-up presents scrumptious delicacies inspired by Chef Richard's childhood memories. Other than the hourly pastry selections, there are also all-day desserts like Dark Gianduja Mousse and Crème Caramel.
LMO Freshly-Baked by Richard Ekkebus, Landmark Christmas Market, Shop 312-314, 3rd floor Landmark Atrium, Landmark, 15 Queen's Road Central, Central, Hong Kong
MA… and The Seeds of Life
French Raw-Vegan Restaurant MA… and The Seeds of Life opened in SoHo, founded by Hong Kong-based French jewellery designer Tina Barrat. Embracing the concept of raw-veganism, MA provides a cruelty-free dining experience for guests at their 1,800-square-foot restaurant, serving hearty items such as Orange & Fennel Soup, Faux-gras & Fig on Almond Toast and Watermelon Tartare. MA also offers an array of vegan drink selections, ranging from non-alcoholic wines to refreshing sakes.
MA… and The Seeds of Life, Shop No.11, 1/F, H18 Conet, 23 Graham Street, Central, Hong Kong, p. 3165 1717
Les Papilles
Meaning taste buds in French, Les Papilles is a cosy bistro where the executive chef has been trained at a two Michelin-starred restaurant in France. Surprising diners with innovative dishes, Les Papilles' seafood is a must-try, including items such as Crab & Sea Urchin with Celeriac Foam and Fried Amadai Tilefish Fillet Lobster with Jus & Leek Coulis. With a wide selection of special cocktails and spirits, Les Papilles is also a great place for guests to celebrate special occasions, accompanied by the restaurant's homemade Financier Cake.
Les Papilles, G/F, 44 Tang Lung Street, Causeway Bay, Hong Kong, p. 3114 2389
Avenue 75 Bar & Eatery
Looking for an artsy bar to hangout with friends? Avenue 75 Bar & Eatery is the place to be. An open-style bar with spirits and beers from all over the world, Avenue 75 Bar & Eatery's signature cocktails are presented with hand-drawn art on the surface, featuring famous paintings such as Girl with a Pearl Earring and The Card Player". The gastropub also pays equal attention to their Asian-inspired food menu, serving delectable bites such as Grilled eel, ox tongue and Avocado fries with pina colada dip.
Avenue 75 Bar & Eatery, Shop 36-41, G/F, South Seas Centre, 75 Mody Road, Tsim Sha Tsui, Kowloon, Hong Kong, p. 2721 3938
Butter pops up in Landmark
A popular virtual cake shop under Black Sheep Restaurants, Butter has launched its first-ever pop-up in Landmark, serving an array of cakes and pies by slice in addition to beverages like Root Beer Floats and Strawberry Limeade. Some must-try items include the Triple Chocolate Cake, Tennessee Whiskey Caramel Pecan Pie and Carrot Cake. Looking for a cake to celebrate the festivity? Grab Butter's Christmas-exclusive Red Velvet Candy Cane Cake available from mid-December. Whole pies and cakes can be pre-ordered 48 hours in advance at the pop-up.
Butter pop-up, Shop 239, 2/F, The Landmark, 15 Queen's Road Central, Central, Hong Kong
The Ale Project (TAP) re-opens
The Young Master Brewery's taproom has long been loved by beer enthusiasts for its unique concept and welcoming vibe. Featuring 18 craft beer taps and a revamped food menu, TAP has moved two doors down from its original premise in October. While all-time favourites like duck egg yolk Golden Fries remain, items such as Fu Yu Elote and Lap Yuk Mac & Cheese have joined TAP's quirky menu.
The Ale Project, 19 Hak Po Street, Mong Kok, Hong Kong
Yakiniku Ishidaya
A renowned restaurant in Kobe, Japan, Kobe Ishidaya Co. Ltd is opening its first overseas branch, serving an elevated yakiniku experience in Central. While Kobe Wagyu is Yakiniku Ishidaya's signature meat cut, the menu also includes an array of other premium Japanese pork, chicken and seafood. To enhance the dining experience, a selection of sake, shochu and other drinks can also be enjoyed in a private setting.
Yakiniku Ishidaya, 3/F, Century Square, 1-13 D' Aguilar Street, Central, Hong Kong
The Tea Academïcs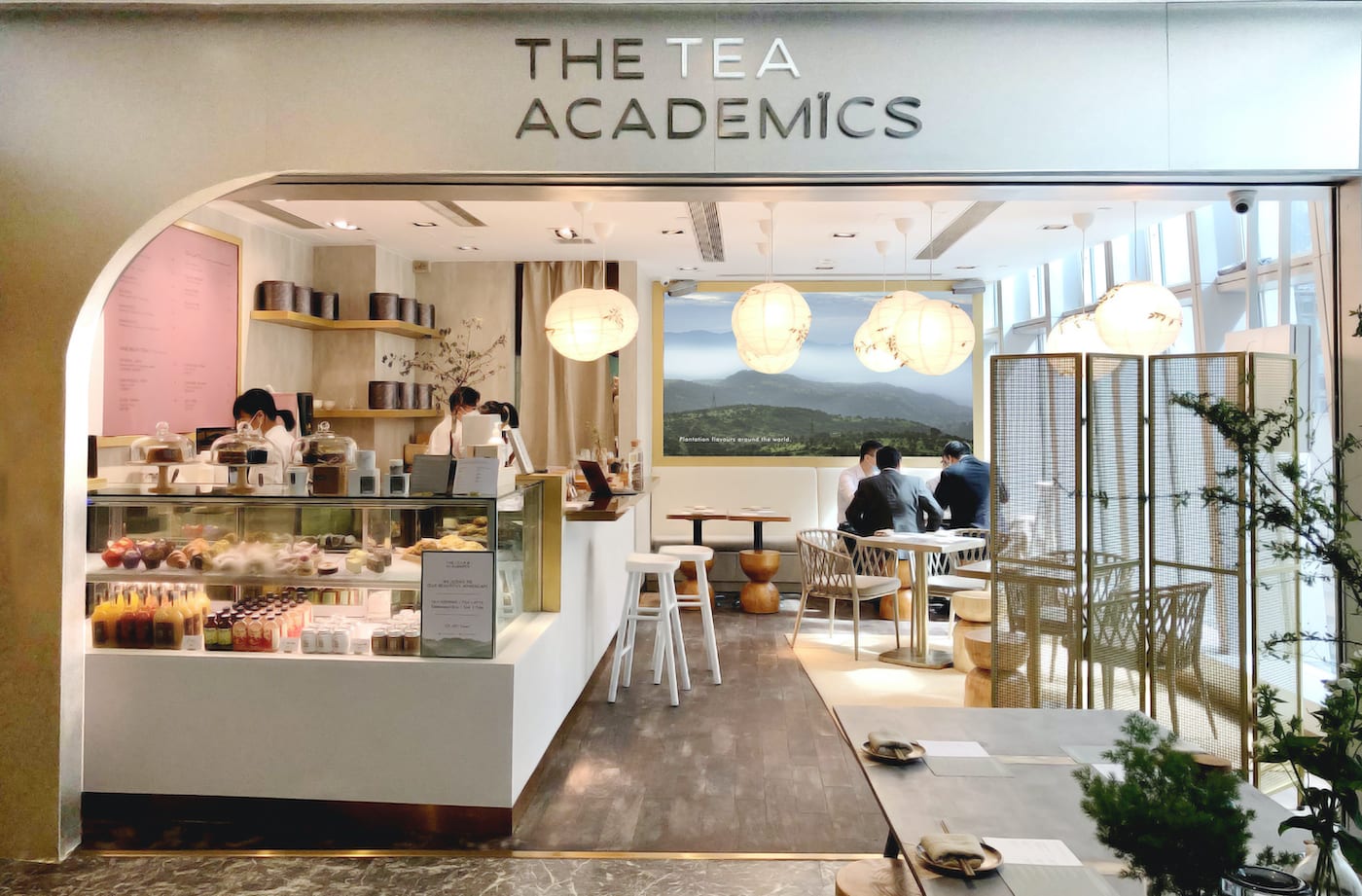 The Tea Academïcs hand-brews the finest teas from all over the world, serving creative beverages in addition to plant-based cuisine. While guests can enjoy traditional teas like Ceremonial Japanese Usucha and Darjeeling First Flush, plant-based tea lattes like Pu'erh made with fermented dark tea, dried mandarin peel, cocoa powder and gold foil are also great options. Craving some warm food to go with your tea? Try dishes like Beetroot Coconut Pancakes, Matcha Miso Soba and Vegetable Balti Curry, all inspired by different tea-producing regions.
The Tea Academïcs, 1/F, LHT Tower, 31 Queen's Road, Central, Hong Kong, p. 3187 7303
---
Best restaurant openings in Hong Kong 2020 – November
Sexy Crab
Ready to get sexy and dance with the crabs? Opening in mid-November, Sexy Crab is a chic Chinese restaurant that is set to give a feisty gastronomic experience. From hairy Crab Roe Xiaolongbao to creamy Crab-broth Noodle, enjoy seafood delicacies prepared with surprising culinary techniques. If you are looking for a contemporary twist on the usual Chinese seafood, Sexy Crab is the way to go.
Sexy Crab, Shop 401A, 4/F, K11 MUSEA, 18 Salisbury Road, Tsim Sha Tsui East, Hong Kong
Fiamma
Fiamma, meaning "flame" in Italian, is a cosy family kitchen with an alfresco patio and a grab-n-go bakery. This is the place where friends and family can come together and enjoy delectable homemade tagliolini pasta with sea urchin ($298) or earthy Burrata E Pomodori Salad ($148). Always filled with a mouth-watering aroma and a welcoming vibe, Fiamma is a family-style Italian at the Peak Galleria.
Fiamma, Shop G02, Peak Galleria, 118 Peak Road, Hong Kong, p. 2657 0800
Chachawan is back
Re-opened at its same Sheung Wan location, Chachawan is back after refurbishing the interior and enhancing the menus. The restaurant adds vibrance to the busy neighbourhood with its bright-coloured interior and old-school bar counters. New signature dishes include Po Nim Pad Prick ($148)— spicy deep-fried soft-shell crab; and Som Dtum Kao Pod ($108)— corn salad with salted egg and cherry tomatoes. The new Cha Cha Lunch features all the basic Thai street food favourites, not to mention the popular Gai Yung($118) – crispy grilled chicken thigh; and Khao Pad ($128)— crab meat fried rice. Helmed by the same Isaan chef couple, Chachawan continues to be one of our fave places in Sheung Wan.
Chachawan, 206 Hollywood Road, Sheung Wan, Hong Kong, p. 2549 0020
Crêpe Delicious
Who says crêpes have to be sweet? Although we are loving Crêpe Delicious' sweet crepes like Tea party and Pink Delight, we are also obsessed with their savoury crêpes like Hokkaido Scallop and Salmon Deluxe. Moreover, this Wan Chai branch serves a variety of pizzas, pasta, smoothies and gelato. Whether you are just there for some desserts or a casual lunch with friends, the huge menu list at Crêpe Delicious will take care of everyone's needs.
Crêpe Delicious, Shop G26 and F26A, Lee Tung Avenue, 200 Queen's Road East, Wan Chai, Hong Kong, p. 2617 7800
Sushi Hakucho
Serving Kyushu-style Omakase, Sushi Hakucho presents seasonal delights artfully crafted by veteran sushi master Harada Makoto. The restaurant prides itself as an affordable sushi place, setting omakase lunch at $450 and dinner at $980. From succulent Bafun Uni to luxurious Kumamoto A5 wagyu, guests can indulge in a quintessential dining experience inside the soothing surroundings.
Sushi Hakucho, G13, Harbour Pinnacle, 8 Minden Avenue, Tsim Sha Tsui, Kowloon, Hong Kong, p. 2109 1155
Aqua Nueva
Dig into London's award-winning Spanish Tapas by Aqua Nueva in Tai Kwun. Taking over Statement until 22 January 2021, Aqua Nueva is here to craft a range of iconic dishes, such as Iberico Ham Croquetas and Spiced Crab Tostadas. Other than complementing the exquisite food with signature cocktails, guests can also book in a five-course brunch menu ($358) and a free-flow package starting from $100.
Aqua Nueva at Statement, Police Headquarters Block 01, Tai Kwun, 10 Hollywood Rd, Central, Hong Kong, p. 2848 3000
CR² by Cupping Room
Another Cupping Room branch is here for coffee lovers! With an emphasis on a slow lifestyle in the vibrant Mong Kok, this new branch not only serves all-time favourites like Coco Chanel ($50), but has also created a whole new menu featuring different local eats. From Toastie Combos ($48) which includes a Tamagoyaki Sakura Shrimp toast and a $42 beverage; to Curry Rice set ($68) that comes with Pork Belly Curry and a $42 drink, this neighbourhood cafe presents delectable bites that fuse well with their refreshing beverages.
CR2 by Cupping Room, 4-5 Kiosk, G/F, Grand Plaza, 625-639 Nathan Road, Mong Kok, Hong Kong, p. 9186 3988
The Wild Monkey Inn Pop Up
Monkey 47 Gin from Germany presents a collection of adventurous experiences to you at Quinary, Ori-gin and Draft Land Hong Kong. In addition to the special cocktails, enjoy a variety of "magic" happening at the three bars, such as 20% off from ordering the Monkey Tonic during designated hours, magic shows by Michael Lam and free Monkey postcards. Check out the social media of each bar for more information.
Visit the Wild Monkey Inn Pop Up at Quinary, Ori-gin and Draft Land Hong Kong
Superdon
Superdon, the casual Japanese don eatery in Causeway Bay, has opened its second branch in Tai Po. From hot food like Teriyaki Chicken Rice Bowl ($58) and Premium Sea Eel Rice Bowl ($88); to sashimi dons like Premium Assorted Tuna Rice Bowl ($178) and Marinated Salmon Avocado Rice Bowl ($58), satisfy all your cravings at a very affordable price. Some rice bowls even come with complimentary miso soup and steamed egg, ensuring that even the biggest eaters are well taken care of.
Superdon, 130-133 A, B Zone, Tai Po Mega Mall, Tai Po, Hong Kong, p. 2665 9700
Bakehouse
Always queuing up for the fresh tarts from Bakehouse Wan Chai? This new branch in SoHo might save you some time. The popular bakery Bakehouse by Gregoire Michaud has opened its second branch on Staunton Street in the form of a takeaway bakery counter. From signature sourdough bread crafted for over 36 hours to mouth-watering pain au chocolat, a selection of items will be exclusively available at Bakehouse SoHo.
Bakehouse, G/F, 5 Staunton Street, Central, Hong Kong
888 Fatfatfat
A two-month pop up until December 5, 888 Fatfatfat is a Chinese restaurant hidden in Exchange Square, serving a variety of Chinese regional food. Sample Peking Duck from the north or Henan 8 Immortal's Chicken from the south at this gastronomic retreat. The menu at 888 Fatfatfat contains abundant vegan and vegetarian options for sharing, ensuring diners get to taste a bit of everything. Let veteran chef Wong Hon Keung take your palette through a journey across entire China with delectable cuisines at 888 Fatfatfat.
888 Fatfatfat, Shanghai Garden, Shop 402, 4/F, Exchange Square, 8 Connaught Rd, Central, Hong Kong
Big Birdy
Big Birdy has evolved from its predecessor, Little Birdy, with more menu options and a bigger venue. Located on High Street, Big Birdy not only makes delicious Peri Peri Chicken but also a range of creative chicken dishes, such as The Heisenberg ($130) and Chicken & Waffle ($150). What's more, the open bar and casual environment prove Big Birdy to be an awesome happy hour spot.
Big Birdy, Shop 11, 48-78 High Street, Sai Ying Pun, Hong Kong, p. 2360 0968
Chickpea
Hummus bowls, pita pockets, salads, rice bowls… Don't underestimate the number of food items Chickpea serves. This casual grab-n-go place in Central seems small, but they provide a huge variety of energising bites that you can enjoy in the office. Whether you fancy a meaty Chicken Shawarma Hummus Bowl ($98) or an earthy Smokey Eggplant Salad ($78), Chickpea will make sure you have a convenient yet delicious quick lunch.
Chickpea, Shop 3, Union Commercial Building, 12-16 Lyndhurst Terrace, Central, Hong Kong
The Factory
Helmed by Gordon Ramsay Alumni Brandon Tomkinson, The Factory is a new private kitchen and event space in Wong Chuk Hang. With a professional kitchen, long bar and vast space, The Factory is perfect for all occasions ranging from intimate dinners to party events. Sample the best Beef Wellington, Grilled Lobster Tail and Baked Cheesecake inside the 4000 square feet space. The venue is decorated with exquisite artworks to complement your dining experience too.
The Factory, 16A Kwai Bo Industrial Building, 40 Wong Chuk Hang Road, Wong Chuk Hang, Hong Kong, p. 2805 8555
Charbonnel et Walker
The iconic Chatelier from London has landed in Hong Kong! Established in 1875, Charbonnel et Walker has gained loyal customers for centuries with their delectable handcrafted chocolate and handmade boxes. This chocolatier is proudly endorsed with the UK's prestigious royal warrant, making their exquisite chocolate a stunning gift for your guests, loved ones, and for when you just need to treat yourself!
Charbonnel et Walker, The Landmark Christmas Market, Space B, Shops 312-314, 3/F Landmark Atrium (3 November to 31 December)
Penicillin
As the first sustainable bar in Hong Kong that champions a closed-loop production model, Penicillin utilises local and up-cycled ingredients in their beverages. The co-founders behind this eco-friendly bar are Agung Prabowo and Roman Ghale, who are also the legendary forces behind The Old Man Hong Kong. From the process of brewing to fermenting alcohol, Penicillin finds innovation in local flavours while minimising its carbon footprint.
Penicillin, G/F, 23 Hollywood Road, Central, Hong Kong
Jiu Fen Full
A popular Taiwanese eatery in North Point, Jiu Fen Full has opened its latest branch in Kowloon Bay, serving Hong Kong people's favourite Taiwanese street food. From Braised Pork Rice, Gua Bao to Three Cups Chicken, sample all the heart-warming Taiwanese street food inside the Instagrammable setting. Although prices at Jiu Fen Full are on the cheaper end in Hong Kong, this casual hangout serves a range of delicious food that will make you want to go again.
Jiu Fen Full, G142, Amoy Plaza I, 77 Ngau Tau Kok Road, Kowloon Bay, Hong Kong
Va Bene
Buon appetito! Va Bene is Gaia Group's newborn baby coming soon at Festival Walk. Enjoy all the hearty contemporary Italian cuisine made from fresh seafood, prime cuts, homemade pasta dough and more.
Va Bene, Shop L1-34, 1/F, Festival Walk, 80 Tat Chee Avenue, Kowloon Tong, Hong Kong, p. 2116 8055
Greyhound Café at Times Square
From traditional Thai cuisine to contemporary fusion, Greyhound Cafe has always been excellent in making family-style South East Asian food. Following the opening of Greyhound Cafe Galleria in K11 Musea, the restaurant has opened its latest branch in Times Square. Share a Thai Platter with your friends, dig into the juicy Duck Leg Rice Noodle and end the gathering with a mille crepe cake.
Greyhound Cafe, Shop 1104, 11/F, Times Square, Causeway Bay, Hong Kong, p. 2152 3833
Nissa la Bella
Imagine yourself relaxing at the French Riviera with your family, enjoying seafood from southern France and specialities from Northern Italy. Nissa la Bella presents a concept where diners can immerse in a relaxing holiday mood, tasting seasonal dishes in a cosy atmosphere. The restaurant is set to be opened in November.
Stay tuned on Pastis Group's website for more information.
---
Best restaurant openings in Hong Kong 2020 – October
Ello launches popup restaurant
Ello, the popular donut eatery, is serving both sweet and savoury donuts with a modern twist at K11 Mall. The popup runs until 15 November, where you can have savoury donuts like pork belly & kimchi ($72) and wrap up your meal with HK milk tea ice-cream donut ($58) or PBJ semifreddo ($68). A selection of beverages is also available, such as the refreshing mango & red dragon fruit soda ($45) and Yuja Pop craft beer ($52).
Ello popup, B2 Atrium, K11 Art Mall, 18 Hanoi Road, Tsim Sha Tsui
Lounge Hakuba
Inspired by Japanese Alpinists, Lounge Hakuba is the latest lodge-bar-themed cocktail lounge in Hong Kong. The huge outdoor terrace has camp-styled seating along with Insta-worthy neon light arts. Other than signature cocktails, wines and finger foods, the omakase shisha ($398) at Lounge Hakuba is another must-try item. If you want to try some unique flavours, keep an eye out for their recommended mixes like Summer Furano ($358) and Russian Mojito ($388).
Lounge Hakuba, Unit 302, Tower 535, 535 Jaffe Road, p. 2111 1707
Sushi Haru
Sushi Haru, which is home to just eight counter seats, is all about the very personal experience of enjoying your unique omakase course. Helmed by sushi shokunin Motoharu Inazuka, Sushi Haru makes the city's finest Edomae-style sushi, a type of sushi in which the fish is marinated instead of served fresh. Visitors can opt for their 15-course lunch menu ($898) or their 22-course dinner menu ($1500). This new restaurant by Black Sheep Restaurants will surely provide a new perspective of omakase, and we can't wait to try it.
Sushi Haru, Mezzanine, LKF Tower, 33 Wyndham Street, Central, Hong Kong, p. 2111 1450
Fiamma
Michelin-starred chef Enrico Bartolini is ready to surprise us with his latest Mediterranean creations at Peak Galleria. Following on from Spiga, Fiamma is chef Bartolini's second restaurant in Hong Kong, serving aromatic family-style Italian cuisine. Fiamma is a great place for family dining, where a lot of dishes are perfect for sharing and the space is filled with relaxing coastal decor.
Fiamma, Shop G02, Peak Galleria, 118 Peak Road, Hong Kong, p. 2657 0800
Zuma launches popup terrace bar
Enjoy limited-time menus and live performances at Zuma's popup bar! Lorenzo Coppola, the new bar manager, will be serving his original cocktails that have a hint of French and Japanese flavours, blending umeshu, purple shiso, shichimi and other unique ingredients into Citadelle Gin. Try their delectable specialties loaded with Italian white truffle. From wagyu tataki with truffle ponzu to white chocolate truffle molten cake, the delicacies from this world-famous restaurant will not disappoint true connoisseurs.
Zuma, Level 5 & 6, Landmark, 15 Queen's Road Central, Hong Kong, p. 3657 6388
Pastis Tapas
This vibrant, cosy Tapas restaurant is opening its door at the waterfront terrace of Tseung Kwan O. Enjoy Spanish dishes fused with traditional and modern flavours, ranging from Croqueta de Trufa (truffle croquette; $98), Almejas en Papillote (clams with white wine garlic and parsley; $118) to Chocolate Sauce Churros($85). Pastis Tapas is a great place for you and your friends to chill, decorated with rustic furniture and classy blue-and-white tiles. If you want to take your taste buds from Basque delights to Barcelona, Pastis Tapas is the right place.
Pastis Tapas, GO5, No. 23 Tong Chun Street, Tseung Kwan O, Hong Kong, p. 6277 2293
Bali Town
Opened in 1975, Bali Town is loved by locals for its authentic Indonesian food. Recently, Bali Town has moved into The Nate in Tsim Sha Tsui with new interior design and branding, providing customers with a whole new dining experience. From Beef Satay to Coconut Chicken Curry, you can expect some authentic Indonesian food from the hands of veteran chefs.
Bali Town, 3/F, The Nate, 176 Nathan Road, Tsim Sha Tsui, Hong Kong, p. 9859 1579
Green Common – Tsuen Wan
This new branch is the first Green Common restaurant to provide the Fueled by Plants series. Having a rich protein content and zero cholesterol, the new series includes a wide selection of superfoods, such as Omni Charger, Chia Power and Mocha Pro. The biggest highlight of this series is the OmniPork Luncheon, which has 40% fewer calories and 49% less fat than normal luncheon meat. We've recently tried it and couldn't tell the difference from real luncheon meat!
Green Common – Tsuen Wan, Store 101, 1/F, Nina Mall 2, 98 Tai Ho Road, Tsuen Wan, New Territories, Hong Kong, p. 2662 0553
Boticario Bar & Grill
Opening in late October, this pre-war Buenos Aires themed restaurant features comfy al fresco dining in addition to an elegant main dining room. Indulge in a range of mouth-watering Mediterranean and Latin dishes, picture-perfect cocktails and lots of home-made alcohol. The new restaurant is located on Tsim Sha Tsui East's waterfront, with botanical settings and classy furniture to provide diners with a South American vibe.
Boticario Bar & Grill, Tsim Sha Tsui Centre, 66 Mody Road, Tsim Sha Tsui East, Hong Kong
---
Best restaurant openings in Hong Kong 2020 – September
Bibi and Baba
Located on bustling Ship Street in Wan Chai, Bibi and Baba is Jia Group's latest Nyonya restaurant helmed by PasirPanjangBoy from Singapore. What makes Nyonya dishes tasty and colourful? It's the unique fusion of Southeast Asian and Chinese cuisine in addition to the use of spices and herbs. Aside from popular Nyonya dishes like Laksa and Nasi Lemak, Bibi and Baba also serves distinctive creations such as Butterfly Pea Flower Rice and Ayam Buah Keluak.
Bibi and Baba, 1-7 Ship Street, Wanchai, Hong Kong, p. 2555 0628
Soil to Soul
Adopting a farm-to-table principle, this contemporary Korean restaurant presents temple-style cuisine with the freshest ingredients. Whether it is their Ginseng Salad, Turnip Dumplings or Mushroom Terrine, the executive chef prepares food with the goal to nourish the diner's soul and body. If you feel like trying a little bit of everything, opt for the omakase 8-10 course menus which have to be ordered a day before. In addition, the restaurant offers both open seatings and VIP rooms with spectacular ocean views.
Read our full review of Soil to Soul.
Soil to Soul, 704, 7/F, K11 MUSEA, Tsim Sha Tsui East, Hong Kong, p. 2389 9588
The Daily Tot
Serving only the finest rum, cocktails and spirits, The Daily Tot makes you feel like you're in Havana. Sitting on the corner of Peel Street and Hollywood Road, the bar is managed by award-winning bartenders and passionate rum lovers, and is helmed by Gerry Olino who has worked at some of HK's finest establishments, including Lobster Bar at Island Shangri-La. Every day during happy hours (5-8 pm), you can try over 50 types of alcohol starting from $45. The Daily Tot also serves small bites like a selection of skewers, cheese platters and coconut rum cake.
The Daily Tot, Shop E G/F, Felicity Building, 58 Hollywood Road, Central, Hong Kong, p. 2366 6836
Fat Chad's
Fat Chad's prides itself on making fresh sandwiches with natural ingredients. Serving with a grab-and-go concept, the tiny restaurant provides eight sandwiches with different fillings, such as garlicky baby shrimp, beetroot falafel and chicken breast. On top of snacks and desserts, you can grab a beverage from the varied list of wines and beers. We have a feeling this is going to become one of the best restaurants in Sai Ying Pun pretty quickly.
Fat Chad's, 119B Second Street, Sai Ying Pun, Hong Kong, p. 5536 9665
COBO House
Relaunching at K11 Musea after many years in Shek Tong Tsui, COBO House welcomes two executive head chefs, Ray Choi and Devon Hou, who have spent years working at Michelin-rated restaurants. The restaurant embraces a Bohemian lifestyle where customers can refresh their souls while dining at the peaceful tables. You can order the six-course or eight-course tasting menu that changes every six weeks. From Hokkaido Akkeshi Oyster, caviar and salmon roe to shiso Ice-cream, every single dish is presented with remarkable culinary and artistic techniques.
COBO House, Shop 602, 6F, K11 MUSEA, Victoria Dockside,18 Salisbury Road, Tsim Sha Tsui, Hong Kong, p. 2656 3088
The Blind Pig
If you are looking for a casual bar where you can drink craft beers while watching a match, then the latest outlet of The Blind Pig is a great option. From Pork Shanks to Truffle Fries, there is plentiful food to accompany your glass of gin, whisky or cocktail. The bar also has comfy leather sofas and big TV screens for you to enjoy your night socialising with friends.
The Blind Pig, G/F, No.1 Knutsford Terrace, Tsim Sha Tsui, Kowloon, Hong Kong, p. 2367 0990
Aria
With antique furniture and a stunning terrace, Aria offers a fine dining experience where guests can indulge in wines and cigars. Having over twenty years of Michelin-rated restaurant experience, the executive chef Andrea Zamboni presents modern Italian cuisine with his unique flavour combination. On top of the à la carte menu, diners can order the seasonal omakase course, enjoying specialities until they are fully satisfied.
Aria, 24/F, California Tower, Lan Kwai Fong, Central, Hong Kong, p. 2804 1116
Rosewood Chef Supper Club
Okay. So this one isn't technically a restaurant, but who else wants chefs to come and cook dinner for them at home? The Rosewood Chef Supper Club consists of three renowned chefs from the hotel's restaurants: Manav Tuli, Nathan Green and Renaud Marin. All you have to do is make a booking with their specialists and the team will prepare everything for you, including shopping, cooking and cleaning. This customised at-home dining service is perfect for those wanting to celebrate special occasions.
Check out Rosewood Chef Supper Club's website to book the service.
Humble Pie is on Deliveroo
The three-decades-old Bakery Ali Oli has launched its first virtual restaurant Humble Pie on Deliveroo. From pot pies, sandwiches to desserts, you can try their menus at a very affordable price. Humble Pie is now available for both pickup and delivery from Sunday to Friday.
Order Humble Pie on Deliveroo.
Humble Pie, Unit C, 11/F, 44 Wong Chuk Hang Road, Hong Kong
Blu Kouzina is on Deliveroo
As an international brand with locations in Singapore, Greece and the USA, Blu Kouzina Group makes authentic Mediterranean bites like creamy tzatziki, Kebab wraps and nutritious bowls. There are also plentiful meatless menus, making it a great dining option for both omnivores and vegans. The only catch is there's no physical branch for this spot yet, so be sure to order online.
Vios and Lucky Souvlaki, two branches of Blu Kouzina, are now available on Deliveroo for Wan Chai customers
---
Best restaurant openings in Hong Kong 2020 – August
Twist & Buckle
Now open in TST, Twist & Buckle is the first authentic churro shop in Hong Kong. Crunchy on the surface and soft inside, churros are absolutely one of our favourite treats. Twist & Buckle is founded by two South American amigos who are dedicated to serving this world-famous snack with a contemporary twist. You could go with the classical El Churo or the innovative Crunchy Matcha. Wanna refresh your mouth after eating sweets? Grab their freshly squeezed lemonade or Butterfly Pea Magic!
Twist & Buckle, 29-31 Chatham Road South, Tsim Sha Tsui, Hong Kong
XUÂN Modern Vietnamese
The phở at XUÂN Modern Vietnamese is just phở-nomenal. Their Beef Prime Rib Phở comes with 24-hour simmered broth and 12-hour cooked Angus Prime Rib. Unlike the typical shrimp spring rolls, XUÂN also serves Chả Giò Crispy Spring Rolls, thoroughly crafted with crab meat and zesty herbs. Led by veteran Vietnamese chef John Nguyen, XUÂN has a chic interior that makes you feel at home.
XUÂN Modern Vietnamese, G/F, 18 Lun Fat Street, Wan Chai, Hong Kong, p. 2891 1171
Club Rangoon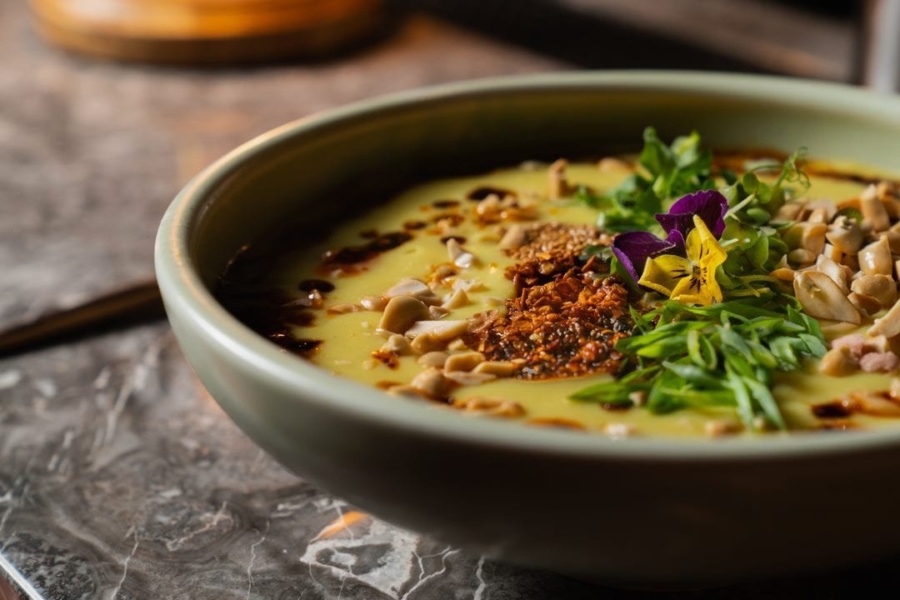 Burmese food is quite rare in Hong Kong and most of you have probably never tried it before. If that sounds interesting, now you can taste this delicious Asian cuisine at the first Burmese restaurant in Hong Kong. Club Rangoon was founded by Nelson Htoo, a young Burmese entrepreneur who aspires to promote the food culture of his country. Aside from authentic home recipes, the restaurant also serves dishes that come with a modern twist. From traditional tea leaf salad to the Chef-recommended Mohinga (fish broth noodle), all kinds of Burmese food are there ready to fill your stomach.
Read our full review on Club Rangoon.
Club Rangoon, 33 Aberdeen Street, Central, Hong Kong
Jean May
Having received training from Michelin-starred chefs, Chef Tiff Lo is ready to introduce fine French cuisine to the Wan Chai neighbourhood. Menus at Jean May include chicken liver parfait with cherries, and country terrine with pineapple chutney. Although officially opening on August 18, Jean May is currently offering takeout tasters of dishes like raspberry and almond tart with crème fraîche, and steak baguette.
Jean May, Shop A, 14 Gresson Street, Wan Chai, Hong Kong
Monsoon
Searching for a modern Southeast Asian restaurant opened by an award-winning chef? Check out Monsoon! Chef Will Meyrick, who has lived in Bali for years, is known for his unique grasp of Southeast Asian food. Dedicated to serving customers the best of the best, Chef Meyrick holds regular lessons with Monsoon chefs to ensure food quality.
Monsoon, Shop 1045, 1/F Elements, 1 Austin Road West, Tsim Sha Tsui, Hong Kong
Belon
Ranking 4th on Asia's 50 Best Restaurants, Belon is moving to a brand new location in SoHo this October, in addition to the appointment of the new Head Chef Matthew Kirkley. While demonstrating fine French cooking style, Belon takes Hong Kong culture into account, presenting aesthetic dishes with local elements. With a larger kitchen, upgraded equipment and a new Head Chef, Belon is ready to demonstrate a new dining experience this fall.
Find out why Belon makes it to our list of best French restaurants in Hong Kong.
Belon, 41 Elgin Street, Soho, Hong Kong, p. 2152 2872
---
Best restaurant openings in Hong Kong 2020 – July
22 Ships is back
Not new-new, but new-look, 22 Ships has reopened with a fresh revamp. Under the helm of Madrid native Chef Antonio Oviedo, the restaurant is taking a new culinary direction, offering tasty tapas in a buzzy atmosphere. Sample dishes such as Boletus Croquetas with Iberico Ham, Sardines in Ajoblanco Almond soup with Grapes, and Chicken Pepitoria with Ibérico Ham, Saffron and Almonds. To accompany, over 20 different wines from Spanish grape varieties are waiting to be enjoyed.
22 Ships, 22 Ship Street, Wan Chai, Hong Kong, p. 2555 0722
Yaki Oni Japanese Grill
Inspired by traditional Japanese folklore, all-you-can-eat yakiniku specialist Yaki Oni has launched in Causeway Bay. Drawing from the hyakki yagyō legend, where hundreds of different demons parade through the streets, the restaurant promises to infuse an element of the supernatural into its decor, design, and cuisine. Specialising in grilled Wagyu, get set to sample 10 different cuts of A4 beef from Kagoshima and Miyazaki, including brisket, short plate, short rib, skirt steak, flank, inside flat meat, chuck roll, and Kumamoto F1 ribeye.
Yaki Oni Japanese Grill, 9/F, The L. Square, 459-461 Lockhart Road, Causeway Bay, Hong Kong, p. 2856 0226
Ando
From JIA Group and Chef Founder Agustin Balbi, Ando is set to open this July in Central. Melding influences from Balbi's experiences in Japan and Spain, get excited for a unique tasting menu that pays homage to the chef's roots while using his professional training in Asia. Service is put front and centre at the restaurant and is guaranteed to be on point.
Ando, 1/F Somptueux Central, 53 Wellington Street, Central, Hong Kong
The Pizza Project Wan Chai
Pirata welcomes the second edition of its popular The Pizza Project this summer in Wan Chai. Sitting pretty on Star Street, diners can expect the same delicious handmade pizzas that everybody has fallen for at the Central branch. Don't miss scoring one of 500 free pizzas that will be given away when doors open on Tuesday 7 July at 6pm.
The Pizza Project, 5 Star Street, Wan Chai, Hong Kong
yè shanghai
Sample exquisite dishes and take in stunning views at the newly opened yè shanghai restaurant inside K11 Musea. With a total of 13 Michelin stars under its belt, don't miss out on trying the freshly launched dim sum menu (including a crab roe meat bun) along with new à la carte signature dishes, created to celebrate the new location. Soon-to-be favourites include the new Shanghai Rice Cake with Eight Treasures, Steamed Minced Pork with Cod Fish, and Sautéed Shredded Mandarin Fish, and vegetarians will love the Bean Curd Skin Rolls with Avocado and the King Oyster Mushrooms with Spring Onion Sauce. But never fear, traditional signature dishes are still on the menu too.
yè shanghai, 702, 7/F, K11 Musea, Tsim Sha Tsui, Hong Kong, p. 2376 3322
MANA! SoHo
If you're on the hunt for some plant-based yumminess, then the new MANA! SoHo is where you need to go. Taking over a giant space on the corner of Staunton Street, right next to the Mid-Levels escalator, it's the largest store yet for the company and includes a social space known as the Zen Den. Enjoy breakfast, lunch, dinner, or drinks complete with free WiFi. You'll find classics such as the original Flats alongside build-your-own salads and a selection of plant-based burgers here, along with organic beers and a kombucha bar.
MANA! SoHo, 8 Staunton Street, SoHo, Hong Kong, p. 5501 7583
EATOgether by Landmark
Home to 70 F&B spaces, Landmark has launched EATOgether, a campaign that brings discounts and deals to venues across the complex. Stay tuned on Facebook for offerings at the likes SEVVA, simplylife Café, Morty's Delicatessen, Mak Mak, and 8½ Otto e Mezzo BOMBANA.
Also, the Thank God It's Tuesday promotion offers $69 drinks between 6-9pm at establishments such as PDT, MO Bar, Café Causette, and ZUMA to help you through your workweek.
Landmark, 15 Queen's Road Central, Hong Kong
Hansik Goo
Taking his Seoul restaurant Mingles to two-Michelin stars, Chef Mingoo Kang brings creative and authentic Korean cuisine to Hong Kong with Hansik Goo. The first restaurant for the chef outside of his native Korea, he has teamed up with ZS Hospitality Group, the company behind the likes of Miss Lee. Guests can get excited for a diverse menu that features a mix of traditional home favourites and creations once reserved only for royalty.
Hansik Goo, 2/F, 8 Lyndhurst Terrace, Central, Hong Kong, p. 2798 8768
BaseHall
You can't really call BaseHall a food hall as it's way cooler than what that term conjures up. Home to ten beloved HK food faves–and their new-look concepts–this Central haunt is sure to light up both the lunch and dinner scene in a space designed by the divine Linehouse. Get excited for Roti Tori, a Japanese-inspired chicken spot from the team behind Yardbird, a Central location for Honbo, new eats from the team at Co Thanh, and more at this eight-restaurant/two-bar hot-spot.
BaseHall, LG9 Jardine House, 1 Connaught Place, Central, Hong Kong, p. 3643 0865
Crown Super Deluxe
The latest concept from Black Sheep Restaurants, Crown Super Deluxe offers the refinement of a Kobe teppanyaki with just a splash of Rocky Aoki's American-style fabulousness. The main dining area of the restaurant is home to three teppans with the interior design by Sean Dix cutomising elements to throwback to Tokyo in the 60s. Guests can expect all the teppanyaki classics with a focus on beef, from USDA Prime, to Australian Wagyu, and a rotating selection from small-scale Japanese farmers. Go all in with a pre fixe menu and sample delights such as a selection of Toyosu Market Sashimi, Tokushima Fruit Tomato with Japanese Sea Salt, and Teppan Spiny Lobster in Coral Butter.
Crown Super Deluxe, Mezzanine level, LKF Tower, 33 Wyndham Street, Central,Hong Kong, p. 2111 8434
Yakinikumafia by Wagyumafia
Offering just 250 bookings per month, this new yakiniku brand from Wagyumafia is doing big things to the HK dining scene. Putting sustainable butchering front and centre, whole beasts are brought in from Japan to be used in entirety across both locations. The Yakinikumafia BBQ Plate Combo Set features three cuts of Wagyu: fatty (otoro), medium fatty (chutoro) and lean (akami) and John Nugent from The Diplomat has curated an exceptional drinks list to accompany all the delicacies.
Yakinikumafia by Wagyumafia, 2/F, Hollywood Centre, 233 Hollywood Road, Sheung Wan, Hong Kong, p. 3105 1250
---
Best restaurant openings in Hong Kong 2020 – June
Mamma Always Said
Coming this June from Meraki Hospitality Group–the brains behind Uma Nota and Bedu–comes Mamma Always Said, a restaurant set to serve up comfort food from around the world. This all-day kitchen and bar concept in SoHo offers a menu perfect for sharing with signatures such as Homemade X.O Fried Chicken Wings, King Prawns with chorizo and Manchego, Country style ham pressed sandwiches with scamorza cheese and a tomato relish, and piled high plates of Potato Crisps and Jamon. Enjoy happy hour here and try their selection of signature cocktails too.
Mamma Always Said, 42 Peel Street, Central, Hong Kong
Brando's Burger Joint
Ooh ahh, just a little bit, ooh ahh just a little bit more! That's how we feel about Brando's Burger Joint, a Wednesday-night pop-up from ex-Bread Street Kitchen Head Chef Brandon Tomkinson. You'll need to book ahead for this hip and happening joint that serves a select menu of really ace burgers conceived and made with love. Try delights such as So Spicy La: featuring a juicy patty alongside homemade chorizo, chilli jam, and topped with sriracha mayo to bring the sizzle, or perhaps you'd rather the Chicken Little: a breaded chicken breast wedged in between creamy coleslaw and pickled red onions? Veggies will love the Who's that Fun Guy which comes with portobello shrooms, zucchini, grilled halloumi and tarragon mayo, plus you can finish off your feast with a slice of Milk Bar-inspired Crack Pie.
Brando's Burger Joint pops up every Wednesday from 1pm inside Mama Malouf, G/F, 93 Catchick St, Kennedy Town, Hong Kong. To book, slide into their DMs on IG @BrandosBurger
Chaat
Newly opened on level five of Rosewood Hong Kong, Chaat–a hindi term meaning 'to lick'–brings bold Indian street food to Hong Kong. Chef de Cuisine Manav Tuli reimagines his favourite traditional snacks from a childhood growing up in Central India and elevates them on an upscale menu that will have you salivating in no time. Sample delights such as Pav Bhaji, Dal Makhani, and Lamb Samosas at this beautifully designed spot.
Chaat, Level Five, Rosewood Hong Kong, 18 Salisbury Road, Tsim Sha Tsui, Hong Kong, p. 5239 9220
Big Dill
https://www.instagram.com/p/CApUyNHDs6B/
Did you ever make it to one of the vegan block parties last year? Well, we're excited to share that the awesome team behind those bangers now has its very own resto in SYP. Head on over and devour sinful delights like burgers, gyros, and hot dogs – all in tasty meat-free form.
Big Dill, 123-125 Third Street, Sai Ying Pun, Hong Kong
District Eight
Head over to the top of Elements Mall Civic Square for a taste sensation at District Eight. Offering a selection of prime cuts from the best free-range farms across Australia, their signature steaks are served with Café de Paris sauce, charred onions and frites.
District Eight, Shop R009, R/F, Elements, 1 Austin Road West, Tsim Sha Tsui, Hong Kong, p. 2537 7555
The Tea Room at Tell Camellia
It's not just cocktails that hit the spot any longer at Tell Camellia. With the recent opening of The Tea Room concept, tea lovers can now head into the space in H Code and sample selection of exotic brews from across the globe. Favourites here include the Turkish Rize Tea and the Uji Matcha Latte.
The Tea Room at Tell Camellia, H Code, LG Floor, 45 Pottinger Street, Central, Hong Kong, p. 9821 5501
Moonkok
https://www.instagram.com/p/B_4ARPrjJHT/
Brought to you by Moonzen Brewery, Moonkok is the latest tap room to open in Hong Kong. Featuring stylish design and plenty of beers, this is the coolest new hangout in town, so be sure to get along ASAP.
Moonkok, 88 Shantung Street, Mongkok, Hong Kong
Hand3ag
If sandwiches are your bag, then you'll be wanting to head along to Hand3ag, a newly opened concept in K11 Art Mall. Offering a range signature flavours like Continental Iron House, which comes with Provencal meatballs in ratatouille with tomato sauce, assorted vegetables, macaroni, fried egg, and a mixture of cheeses, these are sarnies on fleek and not for the faint of heart.
Hand3ag, Shop B226-B227A, Basement 2, K11 Art Mall, 18 Hanoi Road, Tsim Sha Tsui, Hong Kong, p. 3907 0188
Harbourside Grill
If you're looking for a restaurant that serves up damn good views alongside its great food, then Harbourside Grill is your spot. Offering 180-degree of Hong Kong Island and the harbour, here, you can enjoy alfresco dining as you sample a grill-centric menu from Executive Chef Armand Sablon. Enjoy a selection of beef dishes alongside a selection of seafood such as Atlantic cod served with bok choy and shiitake in a clear ginger broth; and char-grilled cauliflower with coriander, mint salsa and toasted hazelnuts. This is the perfect spot for sundowners after a long day of work (or shopping.)
Harbourside Grill, Shop OTE401, Level 4, Ocean Terminal Harbour City, Tsim Sha Tsui, Hong Kong, p. 2619 9100
---
Best restaurant openings in Hong Kong 2020 – May
The Blind Pig
The latest venture from Shore Hospitality is now open in Sai Wan Ho. The Blind Pig is a sports pub that offers a casual drinking environment on the Lei King Wan waterfront, and we're sure it will be a welcome addition to the neighbourhood. Catch the televised sports as you enjoy craft beers and classy pub grub inspired by the group's sibling brand: The Salted Pig. This is where you need to be if you're in the mood for an epic burger, home-made pies, loaded nachos or a weekend roast dinner with all the trimmings.
The Blind Pig, Shop B12-14A, 45 Tai Hong St, Lei King Wan, SOHO East, Hong Kong, p. 2707 0002
Pano
Go for the food, and stay for the views at Pano. This new opening in West Kowloon Cultural District offers a menu that takes influences from East and West. Sample a handcrafted set menu created by Chef Ken Lau and enjoy dishes such as Allspice Maltose French Pigeon and Miyazaki Wagyu Beef Two Ways.
Pano, Unit 1F-01, 1/F and Rooftop, 24-26 Museum Drive, Art Park, West Kowloon Cultural District, Hong Kong, p. 2361 9600
The Southside Pizza Co.
Get excited Southsiders, as there's a new pizza company delivering exclusively to the Southside of Hong Kong Island. If you live between Wong Chuk Hang and Pok Fu Lam, then get on Deliveroo and enjoy the virtual kitchen that is The Southside Pizza Co. You can expect New York-style pizzas from this joint, with toppings such as, Margherita, Butter Chicken, and Hawaiian. Don't forget to throw in a tiramisu or a slice of New York cheesecake to ease those sweet cravings.
Order The Southside Pizza Co. on Deliveroo.
Mookie's Kitchen
This new little joint in Sheung Wan brings cheap and cheerful Thai cuisine to the table. Try their selection of dishes, including Pad Thai, skewers, Tom Yum Goong, plus their mango sticky rice is a steal at just $40.
Mookie's Kitchen, 29-31 Des Voeux Road West, Sheung Wan, Hong Kong
Gaginang
https://www.instagram.com/p/B_W-TzsD5sb/
One of the new openings inside Harbour City in TST, Gaginang puts an innovative spin on traditional Chiu Chow classics. Enjoy dishes such as Baby Oyster Congee with Dried Flounder and Minced Pork and Marinated Goose Fillets with Supreme Soya Sauce in elegant surroundings.
Gaginang, OT310, Ocean Terminal, Harbour City, Tsim Sha Tsui, Hong Kong
Off Town Kitchen
Sai Ying Pun has a new restaurant/bakery to enjoy thanks to Off Town Kitchen. Sample classic French dishes such as blanquette de homard or duck a l'orange or pick up a selection of baked goods to devour at home, including baguettes, croissants and a range of tarts and pastries.
Off Town Kitchen, G/F, 21 High St, Sai Ying Pun, Hong Kong, p. 2988 8124
---
Best restaurant openings in Hong Kong 2020 – April
LucAle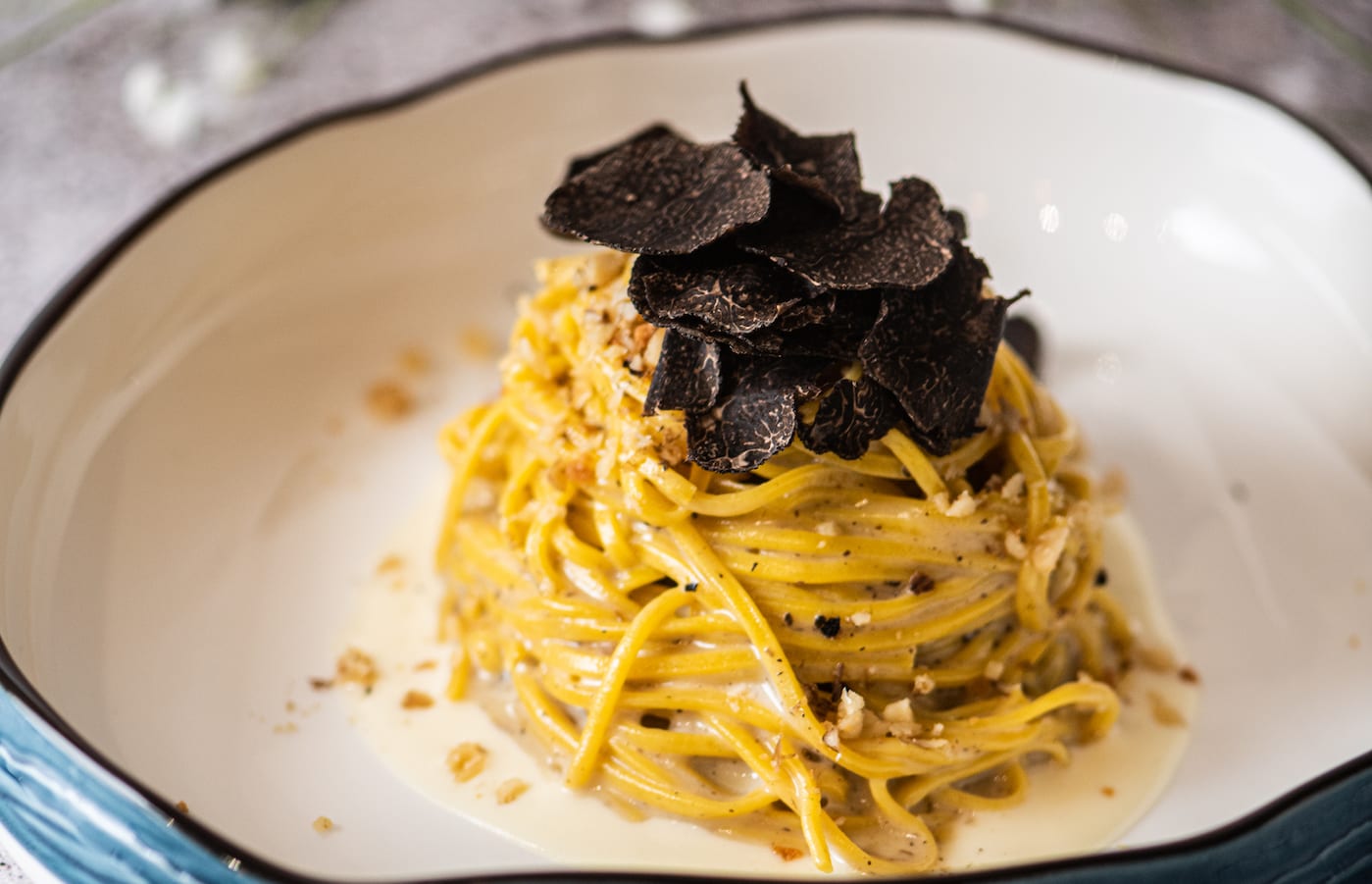 Hidden away in Sai Ying Pun is a delightful new Italian eatery that will fulfil your every food need. This cosy bar and restaurant allows you to escape from the busy streets and try some authentic Italian cuisine, brought to you by Alessandro Angelini, who most recently led the kitchen at Shangri-La's Angelini, and Luca De Berardinis of Conrad fame.
Enjoy an Aperol Spritz or a glass of Italian wine before tucking into premium appetisers or pasta dishes like Cappelletti Di Bolognese Bianca, filled with white bolognese sauce and premium Parmigiano Reggiano DOP 24 months and topped with a Parmigiano Reggiano DOP 18 months crumble. We hear that the tiramisu is the best in town too!
LucAle, Shop A, 100 Third Street, Sai Ying Pun, Hong Kong, p. 3611 1842
Hot 'n' Meen
From the team that brought us the totally delicious Chilli Fagara comes Hot 'n' Meen, a new delivery noodle company that brings the yum. Sample delights such as Noodles with Pork and Vegetable Dumplings in House-Made Sichuan Chilli Sauce, Braised Five-Spice Sliced Beef Soup Noodles, or Dan Dan Noodles (we love that there's a veggie option) from the comfort of your own home. They have affordable lunch sets available Monday-Sunday and deliver through Deliveroo to anyone in Admiralty, Central, Mid-Levels, Sheung Wan or Sai Ying Pun.
Order your noods today from Hot 'n' Meen.
Lobster Shack
Another new restaurant for Sai Ying Pun, Lobster Shack celebrates all things from the sea and is brought to you by Bistro Concept Group. Sample dishes such as lobster sliders, grilled lobster or lobster linguini, or opt for scallops, crab or cod. If you can't choose, don't miss the three-tier seafood tower that's stacked with oysters, smoked salmon, potted crab, whole lobster, mussels and shrimp.
Lobster Shack, 6-8 Second Street, Sai Ying Pun, Hong Kong, p. 2381 8138
DeTour Sheung Wan
Everyone's favourite Sai Ying Pun cafe has a new outpost in Sheung Wan – hooray! Perfectly located across the road from Fusion (so you can pick up a coffee after you've finished shopping), expect the same great brews and friendly service here.
DeTour, 379 Queen's Road Central, Sheung Wan, Hong Kong
---
Best restaurant openings in Hong Kong 2020 – March
Rubia
From the same team that launched Pica Pica, Rubia has opened on Hollywood Road in Central. The main star of the menu is Northern Spanish hand-reared beef and there's also a selection of exceptional meat cuts on offer that are served with patatas fritas and sweet smoked piquillo peppers. Enjoy a range of seasonally inspired tapas on the ground floor, such as classic patatas bravas, and cured white anchovies on potato chips as you sip on a selection of Spanish red and white wines, Cava and Corpinnat.
Don't miss happy hour from 3-7pm where you'll enjoy 2-for-1 drinks or dine-in from 6-7pm to get selected bottles of wine at half price.
Rubia, UG/F and 1/F, C Wisdom Centre, 35-37 Hollywood Road, Central, Hong Kong, p. 2889 1199
Ask for Alonzo Tai Hang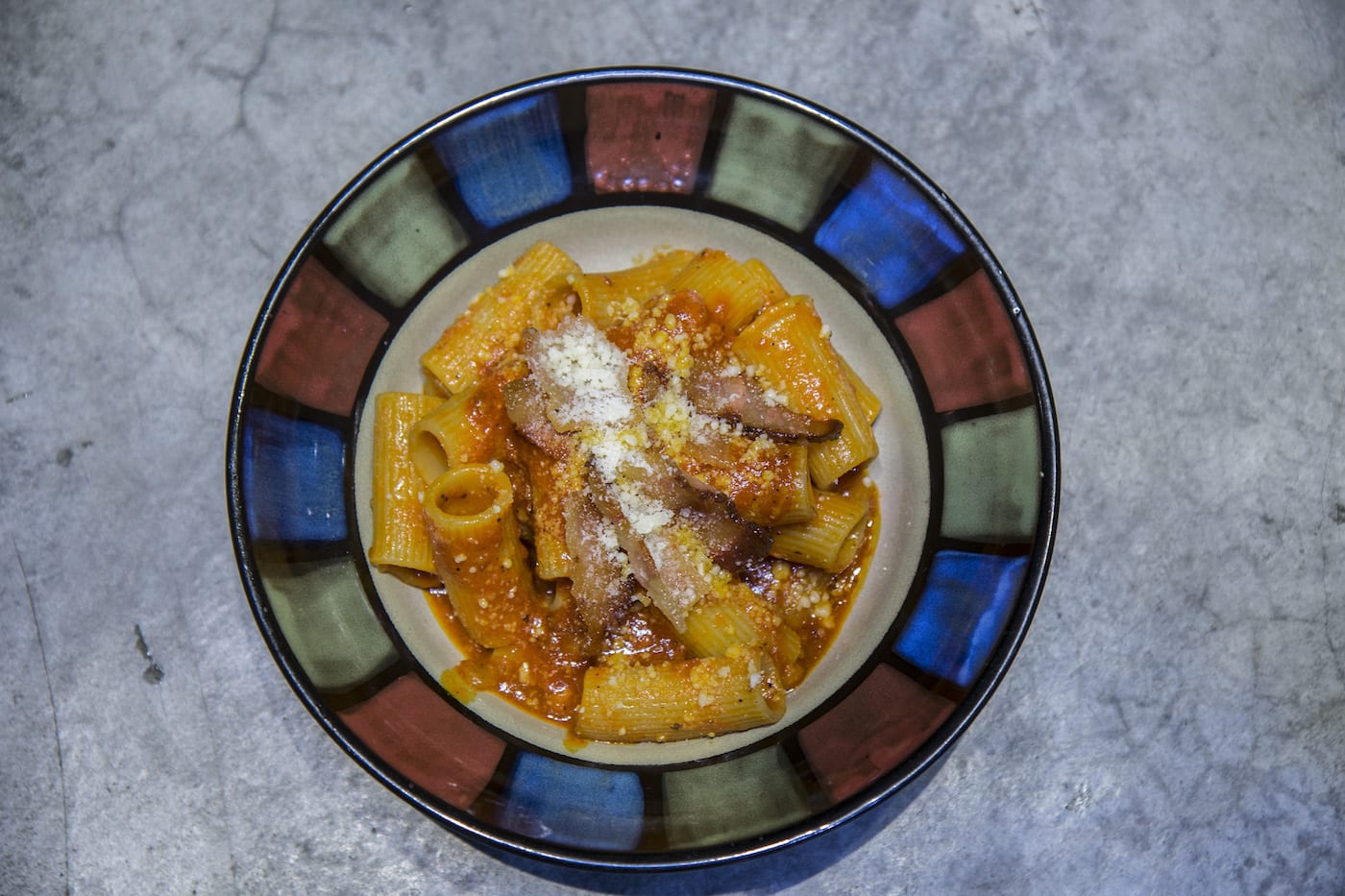 Following the success of this Italian fave in Quarry Bay, Ask for Alonzo has opened a second, and much larger venue in the heart of Tai Hang. The 35-seat trattoria brings a warm and welcome dining experience with a menu packed full of Italian dishes inspired by home cooking.
Indulge in dishes such as the Deluxe Spaghetti Carbonara crafted with Italian wheat pasta and topped with shavings of Roman guanciale pork or try the Deluxe Rigatoni Amatriciana made with fresh tomatoes and chopped onions that complement the thinly sliced guanciale pork. Each week, there'll be a special dish available from the 'Specials Bible' to keep you coming back for more. Of course a range of great cocktails, wines and beers are on offer too, with happy hour from 3-8pm.
Ask for Alonzo Tai Hang, 11 Lin Fa Kung Street West, Tai Hang, Hong Kong, p. 3101 8045
Cinnabon Hong Kong
Calling all those with a sweet tooth! American chain Cinnabon has finally made its way to Hong Kong with the launch of its first outlet in Olympian City. Feast on classic Cinnamon Rolls, Chocobon and Caramel Pecanbon, each of which come in three sizes: classic, minibon and bonbite. Grab a cup of coffee or try the MochaLatta Chill or Chillatta frozen blended beverages and you'll be living your best life in no time.
Cinnabon Hong Kong, G06, G/F Olympian City 2, No.18 Hoi Ting Road, West Kowloon, Hong Kong
The Diplomat
Mixologist John Nugent has recently launched his first speakeasy concept inside H Code in Central. The Diplomat is an inviting space where Nugent hopes to share his passion for classic and reimagined cocktails alongside their history. Featuring just 18 seats, the intimate bar's menu draws from the experience of a range of interesting state leaders, ambassadors and historical figures.
Pearl is inspired by the late American socialite and renowned US Ambassador to Luxembourg Perle Reid Mesta who was known for her lavish parties and the inspiration for the first ever Black Russian. Crafted from black coffee amaro, Campari, green chartreuse, pineapple, ginger, and almonds, at The Diplomat, an infusion of herbaceous and bitter elements add a twist on the finish.
Go for the cocktails, and stay for elevated pub grub such as a Suckling Pig Cubano, Black Truffle Mac & Cheese, and Pommes Frites with Espelette Pepper.
The Diplomat, LG/F, High Block, H Code, 45 Pottinger Street, Central, Hong Kong, p. 3619 0302
Campsite
Minden Concepts has opened its glamping theme restaurant at K11 Atelier Quarry Bay. From the same team that brought you Brick Lane and Om Tapas, Campsite serves up a selection of campfire culinary dishes with a strong focus on sustainability, seasonality and provenance.
Guests can sample dishes such as Flame Burnt Dungeness Crabmeat, Wagyu Steak with Wagyu Bone Marrow, and Dutch Oven Wild Rice before moving on to sweet treats including Campfire S'mores.
Campsite, Shop 5, G/F, K11 Atelier King's Road, 728 King's Road, Quarry Bay, Hong Kong
Feather & Bone Tsuen Wan West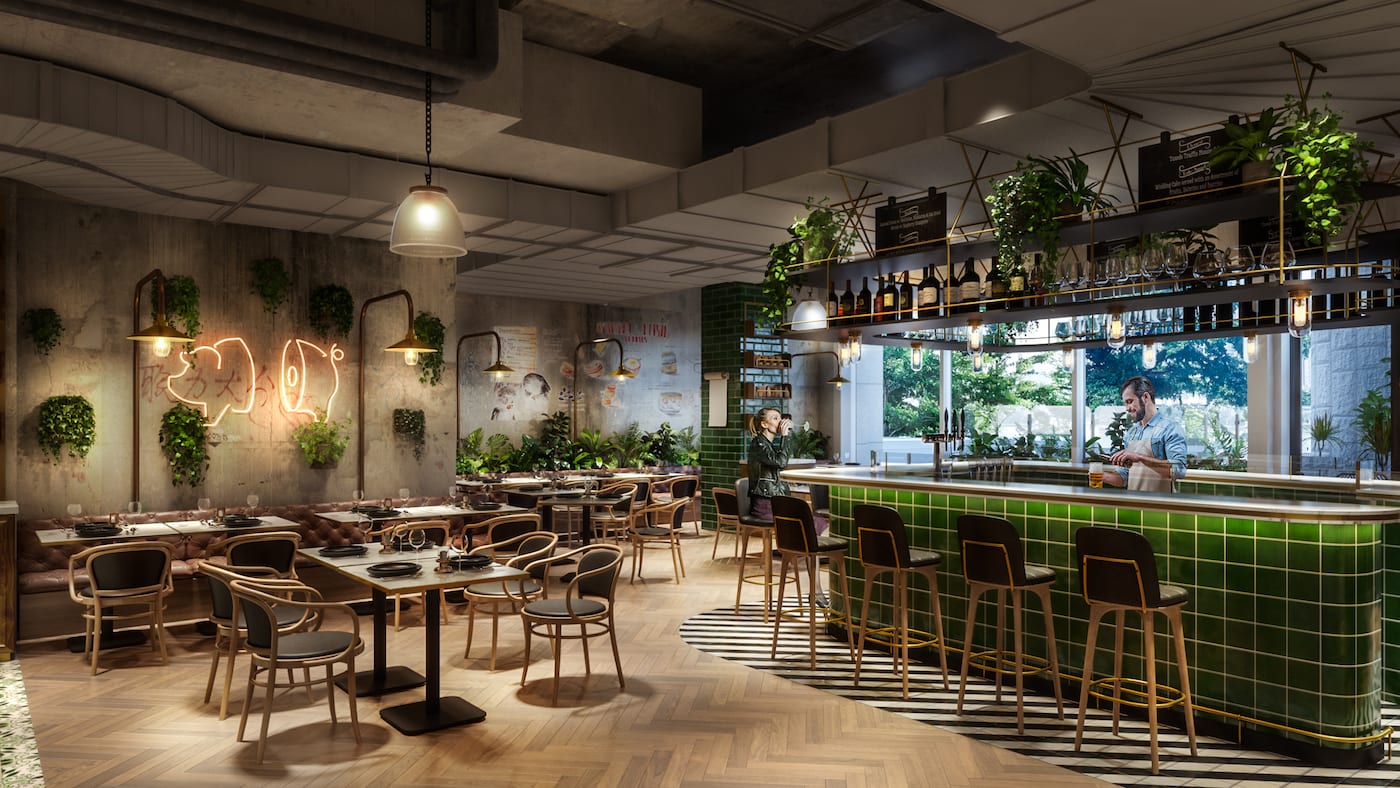 Feather & Bone has opened its newest and largest outlet at OP Mall in Tsuen Wan West. With a 1400 sq-ft shop, a 2000 sq-ft restaurant and a 2900 sq-ft waterfront terrace, it's the perfect place to shop, dine and watch the world go by.
Enjoy breakfast, brunch, lunch or dinner, or simply pop-in for a coffee before picking up some fresh delights from the butcher's counter, including homemade sausages.
Feather & Bone Tsuen Wan West, Shop G09, G/F, OP Mall, 100 Tai Ho Road, Tsuen Wan West
---
Best restaurant openings in Hong Kong 2020 – February
Mr. Ming's
From the team that brought us Foxglove and Dr. Fern's, welcome Mr. Ming's to the HK dining scene. Set inside K11 Musea, here, you can sample a range of elevated dim sum offerings, including cordyceps flower and shrimp cheung fun and Hokkaido scallop open top dumplings. A selection of soups and roasted meat are also available, alongside mains like golden prawns with salted egg yolk and deep fried szechuan spicy chicken.
Mr. Ming's, 1F, 113A, 18 Salisbury Road, K11 Muséa, Tsim Sha Tsui, Hong Kong, p. 2119 2949
The Pizza Project
Located smack-bang in the heart of Central, The Pizza Project is the latest offering from Pirata Group – home to Pici, Chaiwala, TokyoLima and more. Specialising in all things pizza, this is the relaxed joint you want to hang at for catch-ups with your crew over dishes like Mozzarella Fritta and Porchetta Tonnata before moving onto the main affair. Pizzas here are crisp on the outside and fluffy in the middle, with toppings including Margherita, Carbonara and Rustica. You can even add additional toppings from the list of condimenti to add your own spin on things.
The Pizza Project, 26 Peel Street, Central, Hong Kong, p. 2311 1815
Ming Court, Wan Chai
Just opened this month, Ming Court, Wan Chai is the fine dining Cantonese restaurant you've been looking for. Blending traditional flavours with modern cooking techniques, the space is helmed by Culinary Director, Tsang Chiu King, the same chef who ran Ming Court at Langham Place Hotel and won two Michelin stars.
Sample dishes such as: Sautéed Tiger Prawn Slices with Asparagus; Steamed Scallops stuffed with Minced Shrimp and Crab Roe; and Braised Winter Melon, Carrot and White Fungus in Superior Broth, or try the set lunch.
Guests can also enjoy an interactive experience at the multisensory Chef's Table, where 8-10 people will look directly into the kitchen and have chefs explain more about different ingredients.
Ming Court, Wan Chai, Level 2, Great Eagle Centre, 23 Harbour Road, Wan Chai, Hong Kong, p. 2878 1212
Samsen Sheung Wan
Following its roaring success in Wan Chai, Samsen has opened its doors to feed the hungry people of Sheung Wan. Chef Adam Cliff's new hang continues his passion for Thai street eats packed with flavour, placing an emphasis on Khao Soi, curried beef with fresh egg noodles. Be sure to order a steaming hot roti to go with your noods and curries.
Samsen Sheung Wan, 23 Jervois Street, Sheung Wan, Hong Kong, p. 2234 0080
---
Best restaurant openings in Hong Kong 2020 – January
Shaka Rolls Pololi'Ona
Next time you're in CWB, be sure to stop by Pololi'Ona to try their brand new jumbo sushi roll concept: Shaka Rolls. These fat rolls come in a range of tasty flavour combos, including the Dragon Bomb Roll with shrimp tempura, unagi, avocado, cucumber, tempura crunch and spicy tobiko mayo – yum! Alongside the rolls, you can also grab a protein-packed Shaka Don crafted with unagi, tuna, salmon or scallops.
Pololi'Ona, Food Street @ Fashion Walk, Shop C, G/F, 58-64 Paterson Street, Causeway Bay, Hong Kong, p. 2794 1499
Fortnum's 181
Get ready for the first ever Fortnum & Mason restaurant in Hong Kong. Located inside K11 Musea, Fortnum's 181 offers sensational views over Victoria Harbour in an elegant and refined setting. Enjoy lunch, dinner or afternoon tea here, with a seasonal menu offering classic dishes such as Beef Wellington, Welsh rarebit and Knickerbocker Glory.
The 7000sq-ft space is split over two levels, with a shop on the ground floor so you can pick up a little something to go home with on your way out, including a special Musea Blend tea crafted from Keemun and aromatic Yunnan Golden Buds especially for the new opening. Guests will also be able to enjoy the freshly baked in-store biscuits alongside an array of preserves, and fresh food such as salmon and cheese.
Fortnum's 181, Shop 022, G/F, K11 Atelier, Victoria Dockside 18 Salisbury Road, Tsim Sha Tsui, Kowloon, Hong Kong
Amelia
Paulo Airaudo makes his first restaurant debut in Asia with Amelia, the second outpost of the famed San Sebastián Michelin-starred restaurant of the same name. Opening in Harbour City, guests can expect a contemporary European selection imbued with Asian flavours. Offering views of the harbour, this fresh concept is definitely one to watch out for in 2020.
Amelia, Shop OTG63, G/F, Ocean Terminal, Harbour City, Tsim Sha Tsui, Hong Kong
Kura
Another new opening to enjoy in Causeway Bay, Kura serves modern Japanese fare that looks amazing. Importing quality ingredients directly from the Japanese fish markets daily, guests can enjoy a tranquil and five-star environment where the fine flavours speak for themselves. Enjoy innovative lunch sets or go for dinner and try the full dining experience.
Kura, 1/F, 482 Jaffe Road, Causeway Bay, Hong Kong, p. 3125 3133