Joseph Boroski is well known for his exceptional skills behind the bar
It is safe to say that master bartender Joseph Boroski knows a thing or two about Bali. We caught up with him to find out his thoughts on life on the island, its cocktail culture, and his future plans.
When somebody flies in and out of a country several times a year, you know they must have a soft spot for the destination. Joseph Boroski has been retuning to Bali for over a decade now, having been charmed by its beautiful people time and time again. The landscape too is a big attraction for the famous barman, and he spends his down time exploring the outdoors: from surfing in Keramas to cycling at Mount Batur and hiking up Mount Agung. In his own words, Bali is "somewhere to come home to" – a home away from home.
Besides forging a deep bond with the island's culture, Joseph also finds himself here for work. As one of the world's most prominent bar consultants, he has worked with some of Bali's leading bars and hotels in the past, creating innovative cocktails to add to their offerings, including the Wham Bam Thank You Ma'am at Azul Beach Club, the Fire Cocktail at Fire, W Retreat and Spa Bali, and the refreshing Kiwi Sakejito at The St. Regis Nusa Dua (to name but a few!). Make no mistake: this man is constantly in hot demand around the world: travelling the globe in search of the next hottest thing in the international bar scene while sharing his knowledge and experience along the way.
We caught up with Joseph to pick his brains on the cocktail culture, not just in Bali but worldwide too.
Firstly, how did you get involved in cocktail making?
I began my career in the beverage industry when I was 17 years old, selling wines and spirits in New England (Paul Newman was one of my first clients!). It wasn't long before bartending taught me a passion for making cocktails. I spent most of my adult life in New York City and it was there behind numerous bars where I honed my craft. Over the years I have travelled to over two dozen countries on five continents, working with amazing chefs, venues and brands, developing original bar menus, training bartenders, designing efficient bars, organizing cocktail events, and mixing up exceptional tipples.
How would you describe Bali's contribution to the cocktail culture?
It is all about the ingredients. Cacao, coffee beans, tamarillos, rojak, chili, jempering, cendol, es kacang, bandrek: these are all things that have found their way on cocktail menus around the world via Bali.
What is the latest trend in the cocktail world?
Trends in cocktails, like fashion, vary by location and also migrate from one place to another.  Cocktails are fashion, and more people are coming to realise this. Because of this, bartenders are required to provide guests with detailed and exacting adjustments to accommodate an individual's taste and personality.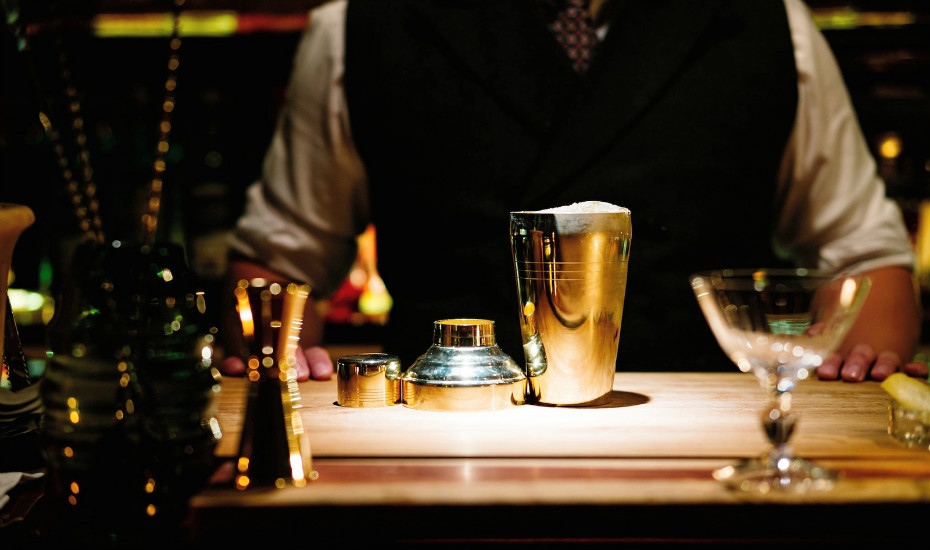 The concept for your bar J.Boroski in Bangkok is to custom make customers' cocktails based on what ingredients and flavours they like.  What is the secret behind a perfectly made cocktail?
Before I serve any drink I make (as I train all my bartenders), I must be sure that it's something worthy enough to give to the best chefs, the most regarded reviewers, and the people with the most sensitive palates. It also needs to be more than just Instagram-ready but also capable of being photographed for a major international magazine. Providing this level of quality to people gets me excited and I've done it too many times to count.
You have BAR:School and The Joseph Boroski Bar & Cocktail School venues in Bangkok, you're opening a venue in Kuala Lumpur and a cocktail bar in Hong Kong. What do you love about Southeast Asia?
I chose Bangkok because I was working there at the time and loved the selection of fresh local fruits and herbs that were not being used at bars at the time, and I set out to change that. Southeast Asia is definitely a special place in the world for many reasons, but in my industry, it's quite incredible right now because of the bar and cocktail movement that's happening. You can easily see this at luxury hotels as well as little beach dive bars, both of which have many examples of places you can get a great Old Fashioned! I have taken a lot of inspiration from Southeast Asia and as a whole, it has definitely impacted my work for the better, and Bali has had a major role in that.
If you were organising the mother of all cocktail parties, what would be paramount to have at the party?
I think you're asking me what to do when you throw your next shindig! Well, most people realise that a good selection of quality booze is necessary, so that generally goes without saying. But plenty of citrus such as limes or lemons and a whole bunch of sweetener to balance are often underestimated, as is the amount of ice you need to really make a lot of good cocktails. So when and where is the party, Honeycombers?
And finally, what is next for Joseph Boroski?
I've got so much on my plate right now for the future. I'm expanding my own venues and concepts, as well as developing new ones. I'm working with new clients on some very exciting international projects. And I'm doing a few new ventures that utilise atypical forms of media for my industry to expand the story of the cocktail. Keep an eye out. (I'll be back in Bali a lot in the near future as well!).
For more information on Joseph Boroski, visit Sip Slowly, or follow him on Instagram @sipslowly