Hong Kong in all its beauty. Photography: bady abbas via Unsplash
Can't wait to go on a holiday? Your dreams will soon come true, thanks to the Singapore-Hong Kong travel bubble...
We've got no complaints about living in Singapore – for real! Our lovely city is home to beautiful attractions, gorgeous gardens and even secret spots to discover. Not to mention plenty of amazing things to do, no matter if you're on a budget or looking for free activities to stay entertained. But let's be real. Staying on the island for all of 2020 (and then some) has probably given you cabin fever and awakened your wanderlust. Longing for your next holiday? You're in luck because the Singapore-Hong Kong travel bubble is on its way after being postponed for months since November. Here's what you need to know…
[17 May update: The travel bubble is delayed again, due to a rise in Covid-19 cases in Singapore.]
Guide to the Singapore-Hong Kong travel bubble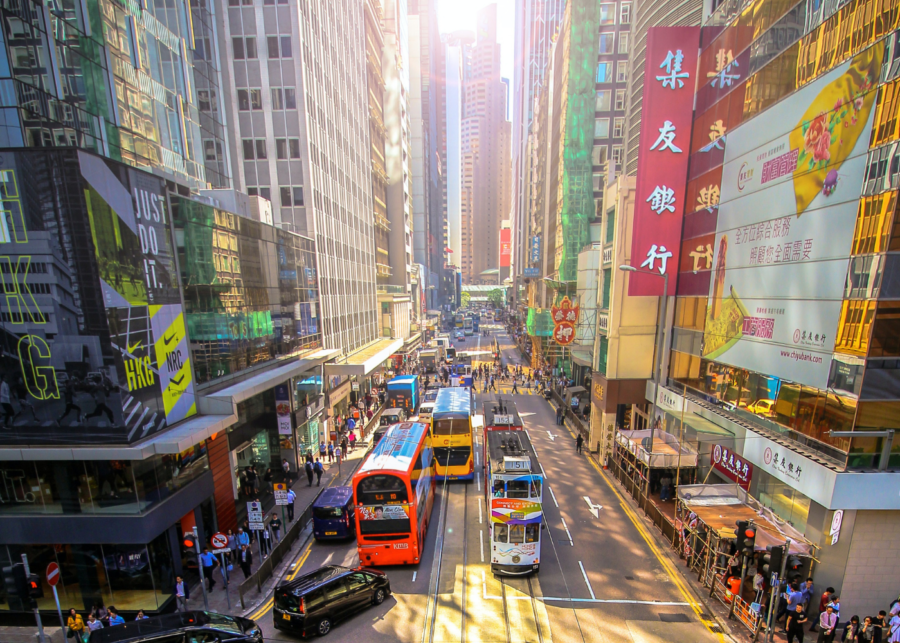 1. It's gonna be May
You've heard the buzz. And now things are shaping up 'cause the Singapore-Hong Kong travel bubble is set to launch on 26 May. That's right, mark your cals and book your flights because quarantine-free travel is finally happening!
2. Tick off all these boxes first
Of course, you'll have to test negative for Covid-19 within 72 hours before departure. Tests can be taken at any testing centres or recognised clinics in the city. Make sure you download and install Hong Kong's LeaveHomeSafe app too. While there, you'll have to scan QR codes at places you visit and keep the app's records for 31 days after leaving the country.
Also, travellers must stay in Singapore or Hong Kong 14 days before departure (excluding any time spent in quarantine or on stay-home notice). Hong Kong is making it a requirement for its residents (except children and those who aren't suitable for medical reasons) to be fully vaccinated before they fly off as well. However, visitors from Singapore won't have that same stipulation, although you must submit a health declaration form 48 hours before arrival in Hong Kong.
3. Get ready to jet off!
If everything goes according to plan, the air travel bubble will start with one flight a day in each direction. On these designated flights operated by Singapore Airlines and Cathay Pacific, there'll be a cap of 200 passengers per flight from May 26 to June 9. After two weeks, the flights will increase to two per day.
4. What will travel look like?
It'll be different from pre-Covid times, but we're cool with extra precautions to keep us all safe. There won't be any restrictions for the purpose of travel or requirements for an itinerary. But, travellers have to take pre-departure and on-arrival Covid-19 swab tests.
Don't forget to follow health and safe distancing measures when you're in Hong Kong! Also, take note that if you contract Covid-19 while in Hong Kong, you'll have to bear the full cost of any medical treatment (subject to each city's existing medical and healthcare policies).
5. The future of the air travel bubble
Depending on how the situation develops, the Singapore-Hong Kong travel bubble can potentially be suspended if the seven-day moving average of unlinked community cases on either side jumps above five. It'll only resume when the situation stabilises once again.
Still, we're pretty psyched. There's a light at the end of the tunnel after all!
Need some tips on what to do in Hong Kong? We've got you covered.
How to explore Hong Kong
1. Experience the best of the city
From hiking trails to heritage buildings, Hong Kong is a beautiful place to visit. It's got all the nature adventures and buzzing districts to discover. If you're planning a nice long vacation, add a couple of day trips to your itinerary or pop by some of its stunning islands for a quiet day out. Got kids? You can't pass up free things to do with the fam.
2. Eat your way through top-notch restos
So you've already covered all the famous eateries. Well, betcha didn't know these hot new restaurants are totally worth the trip! If cafe-hopping is your scene, we've got the coolest cafes in the city too. Same goes for brunch and high tea. Of course, dim sum is iconic in Hong Kong, but feel free to indulge in hearty burgers and fabulous cakes as well.
3. Cheers to the weekend!
Oh yes, it's ladies' night… and the feeling's right! Gather your gal pals for a boozy weekend in Hong Kong, or hit up all the best happy hour spots for a holiday high. You'll also want to tick these top bars off your bucket list, or perhaps spend an evening at art bars with paintings, photography and cocktails.
4. It's all about art and culture
Show some love for the city's vibrant arts scene and check out top Hong Kong bands that play everything from shoegaze to indie pop. Or go record shopping at vinyl stores around town. Cinemas, bookstores and live music joints also await!
5. Shop and pamper yourself
Fancy some retail therapy after a dark, dark year? Splash your cash at Hong Kong's shopping malls for fashion, design and homeware. For a little indulgent sesh, head to the city's best places for facials, affordable massages, hair treatments and mani-pedis.
If you can't wait for the Singapore-Hong Kong travel bubble to kick in, start booking your hotels before everyone else!