One of the glorious temples in Bali. Photography: Jeremy Bishop
Living in Southeast Asia sure has its perks. Putting together your travel bucket list for the coming year? Time to start ticking these destinations off and booking those minibreaks from Singapore…
Truth: When spa visits and even the most cutting-edge therapies just don't cut it, we rely on the age-old (and quick) stress-busting remedy of the short weekend getaway (thank the holiday Gods for the long weekends). So to help you get planning on your relaxing retreat, we've handpicked the best Southeast Asian destinations from Singapore and what you can do in 72 hours.
Bali, Indonesia
Why visit: Aside from its gorgeous beaches and waterfalls, the Island of the Gods is chock full of awesome things to do and see for absolutely anyone. From award-winning restaurants and buzzy beach bars to volcanic mountains for sunrise hikes and boho boutiques for fellow shopaholics, the island is suitable for all types of travellers – families and kids included.
Psst… check out our sister site, Honeycombers Bali for a mega roundup of the island's finest.
72 hours in Bali: Let the hip Seminyak 'hood be your base. Spend an afternoon exploring the boutiques and art stores, relaxing with coffee or smoothie bowls in one of the many cool cafes, before heading to a traditional warung for an authentic Indonesian dinner or a Michelin-starred restaurant to treat yo'self. Retreat to your villa early before waking in the wee hours to prepare for a life-changing sunrise hike up Mount Batur. If you've got the energy to spare after your hike, take a detour to Tegenungan Waterfall for a quick, relaxing escape, or spend your afternoon being pummeled and pampered by spa therapists.
If you're planning to hit that "Out of Office" email and fully disappear for a quick minute, the revamped Hyatt Regency Bali in Sanur is your go-to. Located in the midst of lush foliage and at a prime beachfront spot, you get magnificent views in every corner. Block out some me-time at the Shankha Spa to enjoy the individual or couple spa villas and facilities including a sauna, lap pool, a cold and hot tub and a lap pool. Finally, don't leave without snapping some shots by the iconic ocean-facing cave pool, which is bound to fetch many likes on your Instagram feed.
Sip sunset tipples at Potato Head Beach Club, then dine at a seaside restaurant (we personally love Seasalt!). Wake in the morning for a seaside yoga sesh, before brekkie at a nearby cafe and hitting the waves for a surf sesh. Before your night flight, drive up to Canggu (it's an approximate 15 to 20-minute drive) to check out these home decor stores to pick up throws, baskets and small knick-knacks for your #shelfie.
Fly to: Bali via direct flight.
Flight time: 2 hours and 45 minutes
Bangkok, Thailand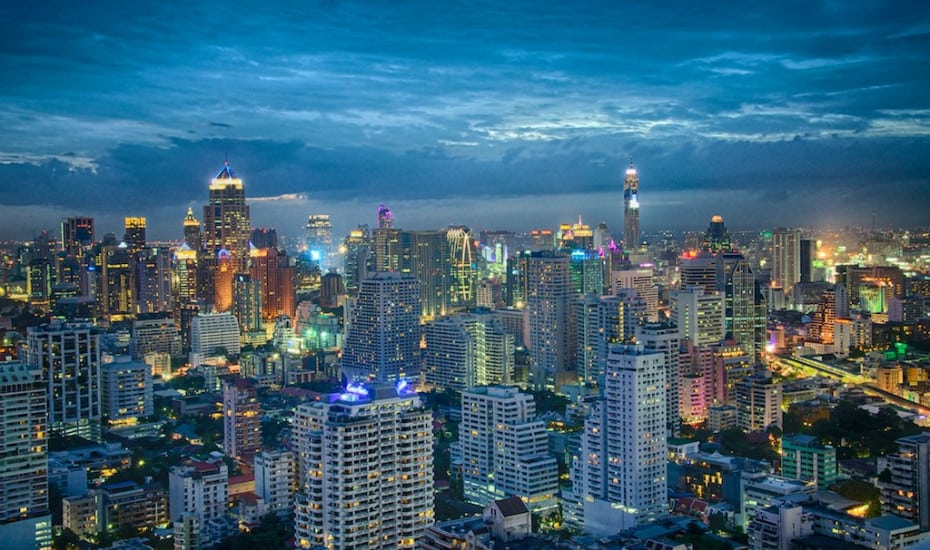 Why visit: If you've lived in Singapore for a while, you've probably visited the throbbing capital city of The Land of the Smiles more than once. With fab street food, affordable shopping, bustling night markets and a burgeoning hipster culture, Bangkok's hipper than ever.
72 hours in Bangkok: You can easily do a year's worth of shopping here (yes, in three days, if you wanted to). Stop by Thong Lor's indie cafes for a bite and a cuppa, then head to Platinum Mall to shop up a storm. When you finally emerge hours (and hours) later, head to Chinatown for a street food feast. A disco nap and a hot shower later calls for rooftop drinks at Vertigo or Moon Bar. Clear your second day for an afternoon at Chatuchak Weekend market, before recharging with a dirt-cheap leg massage. End the night at Talad Rod Fai for vintage wares and retro clothes. Leave sight-seeing for the last day – we suggest a cycling tour of Bangkok and beyond to experience the true pulse of the city.
Fly to: Bangkok via direct flight.
Flight time: 2 hours and 25 minutes
Yogyakarta, Indonesia
Why visit: Pronounced as "jog-ja-karta", this historical heart of Indonesia isn't just home to Borobudur (located an hour away in Magelang). It also boasts Indonesia's rich Javanese culture and jaw-dropping natural wonders for the explorer and adrenaline junkie.
72 hours in Yogyakarta: Make the city your priority upon arrival – tour the Kraton palace and the enchanting UNESCO World Heritage site of Taman Sari (Water Palace). Hop on a becak (rickshaw) to navigate the city's quaint alleyways and corners, before settling down to a wayung kulit (shadow puppet) show at Museum Sonobudoyo. Wake early for sunrise over Borobudur temple, followed by a visit to the 9th-century Hindu compound of Prambanan nearer to the city. And if you've still got energy left for the day, head to Kalibiru National Park where you'll zip from tree to tree with the sunset as a backdrop. End your trip with cave tubing at Goa Pindul or explore the massive Jomblang Cave.
Fly to: Yogyakarta via direct flight.
Flight time: 2 hours and 30 minutes
Halong Bay, Vietnam
Why visit: Famed for its emerald waters, enigmatic caves, majestic limestone cliffs and isles, Halong Bay is a spectacular seascape that's one of Vietnam's most visited attractions. A cruise to this UNESCO World Heritage site should rightfully dominate your Southeast Asian travel bucket list.
72 hours in Halong Bay: Hop on a three-day, two-night cruise, and you'll visit major fishing villages on rustic row boats, go kayaking in the dazzling Cap Lan and Tra San, swim in the crystal blue hidden lagoons of Cong Dam or experience the raw beauty of Sung Sot Cave.
Fly to: Hanoi via direct flight, before a three-hour drive to Halong Bay.
Flight time: 3 hours and 20 minutes to Hanoi
Iloilo, Philippines
Why visit: Once known as the Queen City of the South, Iloilo's splendid Spanish colonial past is still evident from its many grand churches and heritage mansions. Those aside, the city boasts colourful festivals, hip restaurants and a throbbing nightlife scene.
72 hours in Iloilo: Immerse yourself in the sights of this historic city, hopping from Spanish-era churches (these include UNESCO World Heritage sites) to old museums, then visiting the Lapaz public market where you can dine on traditional cuisine like the Lapaz Batchoy and native Ilongo coffee. Go a day trip to Guimaras on your second day for romantic sunsets, picture-perfect beaches and waterfalls. Leave exploration of the bustling Calle Real for your last day.
Fly to: Manila and take a 75-minute domestic flight to Iloilo.
Flight time: 3 hours and 40 minutes to Manila
Luang Prabang, Laos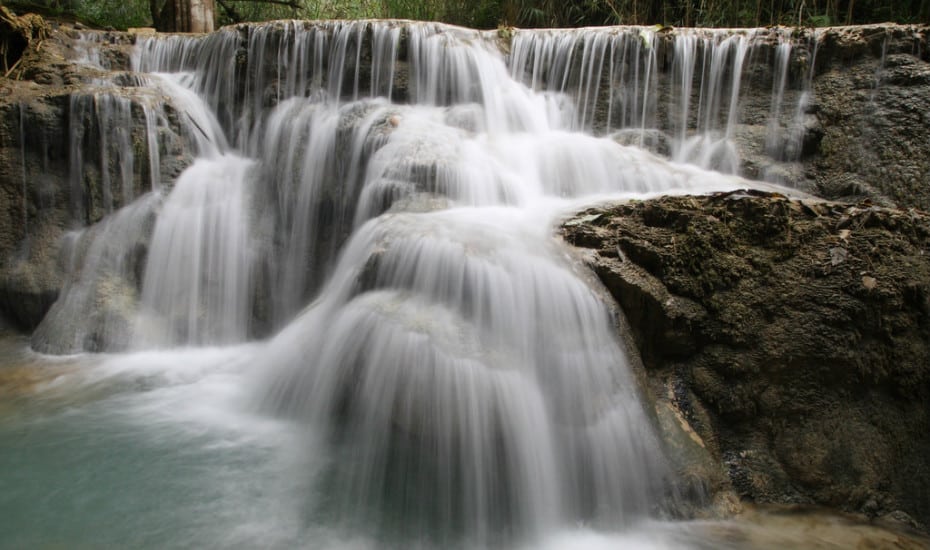 Why visit: Awarded the UNESCO World Heritage stamp in 1995, Luang Prabang, the heart of Laotian culture evokes old-world charm with its exquisitely preserved cultural landmarks and magnificent natural wonders.
72 hours in Luang Prabang: Reserve your first day for a temple trail, starting with the city's oldest temple (Wat Wisunarat) and ending with the gilded walls and detailed carvings at Wat Long Khoung. Then, head to the outdoors on your second day. Go on a short day trip to Pak Ou caves (dramatic cliffs and breathtaking shrines galore) and stop at the Elephant Village Sanctuary on your way back – you'll get up close and personal with rescued and rehabilitated elephants. End your trip on the third day with a dip in the azure Kuang Si Waterfall.
Fly to: Luang Prabang via transits in Siem Reap or Bangkok.
Flight time: 4 hours and 3o minutes, inclusive of transit
Chiang Mai, Thailand
Why visit: While it ranks lower in popularity compared to Bangkok or the Thai islands, Chiang Mai is the perfect escape from tourist-swarmed cities. Towering mountains, exotic hill tribes, ancient temples and a cooler climate are only some of the many reasons to visit.
72 hours in Chiang Mai: Strap on your comfy shoes and head to the Old City to explore the many temples – a must-see temple includes the sprawling monastery of Doi Suthep – and scenic garden cafes. The Doi Inthanon, the highest mountain in Thailand, is best saved for your second day. On your way up, you'll see the awe-inspiring Wachirathan Waterfalls and dreamy sakura trees at the Doi Inthanon National Park. The best way to end your trip? A 7am hot air balloon flight over the city.
Fly to: Chiang Mai via direct flight.
Flight time: 3 hours
Hanoi, Vietnam
Why visit: Vietnam's small capital city beckons visitors with its French-colonial architecture, vibrant street food culture and greenery.
72 hours in Hanoi: Owing to its compact size, you'll be striking off your Hanoi bucket list in swift time on your first day. In the Old Quarter, colonial landmarks sit side-by-side with Buddhist temples and preserved shophouses housing boutiques, cafes and art galleries. From the quarter, major attractions like the National Museum of Vietnamese History and Hanoi Opera House are easily accessible. Reserve your second day for Ba Vi National Park – it features a three-peaked mountain, lush rainforests, atmospheric views and an 11th-century shrine at the summit. Be sure to pop by the picturesque Hoan Kiem Lake and Dong Xuan market (traditional delicacies and bargains await) on your last day.
Fly to: Hanoi via direct flight.
Flight time: 3 hours and 20 minutes
Song Saa Private Islands, Cambodia
Why visit: A luxe sanctuary for the well-heeled, Song Saa Private Islands remain untouched, resulting in lush rainforests, gorgeous reefs and pristine beaches. Like its name suggests, the biggest draw here is privacy, so immersing yourself to this serene world is effortless.
72 hours in Song Saa Private Islands: Expect to feel utterly refreshed after your long weekend away. When you're not relaxing in your private villa, you'll be snorkelling amongst the local reefs and exotic marine life or kayaking out to the majestic coves. Other days will be spent stretching languidly during sunrise yoga seshes, exploring rainforests from nearby islands of Koh Rong and Song Saa, or experiencing authentic Khmer community life at nearby villages.
Fly to: Siem Reap and board Cambodia Angkor Air for a 50-min flight to Sihanoukville International Airport, where a driver will be waiting.
Flight time: Approximately 3 hours inclusive of domestic flight
Yangon, Myanmar
Why visit: Myanmar is still an underrated destination, so visit now before the tourist hordes arrive. First-timers ought to make Yangon their first foray here as it's the country's commercial and artistic centre. A winning trifecta of tradition, culture and history makes it a must-visit – and the local cuisine is amazing. Honeycombers ed Selina's hot tip is to visit The Governor's Residence for a spectacular lunch and a dip in the pool – better yet, stay there! Owing to its colonial past, European-style buildings sit beside pagodas and glistening temples on the city's main streets.
72 hours in Yangon: Before you kick off a whirlwind temple trail, fuel up with slurp-and-go piping hot bowls of Monhinga (a fish stew) with sides of Bein Moun (crispy pancakes). Myanmar's answer to the Taj Mahal is the Shwedagon Pagoda. It's truly a marvel, as it boasts more than 4500 diamonds in its structure, including a 72 carat one at its crown. We promise you'll spend hours gaping and gawking in this temple compound. Afterwards, walk over to Kandawgyi Lake for sunset views and to take in the stunning reflection of the Shwedagon Pagoda in the waters. End the day with a bucket list dinner at the Sky Bistro, located on the 20th floor of the Sakura Tower.
Take it easy on your second day. Haggle over antiques and crafts and pick up gemstone jewellery at Bogyoke Aung San Market early in the morning (stall owners believe the first buys of the day bring good luck), then head to the wet market in central Yangon to check out local produce, and freshly made traditional delights. Round off your day with visits to downtown Yangon, where the Sule Pagoda, and some of the region's most stunning colonial buildings await. Your last day should be spent on the Circle train. It takes you to farm areas, countrysides and suburbs and lets you hop and off so you have the option of getting off and doing more exploring.
Fly to: Yangon via direct flight.
Flight time: 2 hours 55 minutes.
Siem Reap, Cambodia
Why visit: Two words: Angkor Wat. Need we say more? But beyond the glorious ruins, the city also offers museums, small art galleries and countryside tours for an authentic taste of true Cambodian life.
72 hours in Siem Reap: Stroll through the city on your day of arrival, and leisurely explore the street-side markets and art galleries, before settling down for a traditional Cambodian meal. For homewares and interior shopping, head to Khmer Ceramics Fine Arts Centre, which offers rustic (and totally Insta-worthy) handmade bowls and plates. This centre-slash-store has got plenty of heart; it channels all of its profits into training, educating and employing the disadvantaged and disabled and aims to revive the art of high-fired Khmer ceramics.
For a truly authentic local experience, head to Route 60. The stretch of food stalls here are never-ending, and feature everything from local desserts and grilled meats to steaming hot soup. Set those alarms early on your second day; temple-hunting usually kicks off before dawn. The full scale of Angkor Wat can be overwhelming, so pick and choose your sights accordingly – just remember to end your expedition with a hot air balloon ride over the temple complex. If you've still got time on your hands, meet the best of Siem Reap's craftsmen at the Made in Cambodia market, or blow off steam at Pub Street. Before flying off in the afternoon the next day, take a trip to the Cambodia Landmine Museum which educates the public on Cambodia's mission on removing the destructive remnants of war. Want a full itinerary? Check out this travel guide to Siem Reap (experienced by this writer, no less!)
Fly to: Siem Reap via direct flight.
Flight time: 2 hours and 5 minutes
Kuching, Sarawak
Why visit: We know, we know…it's not the most coveted destinations but hear us out. The least visited state in Malaysia has some of the country's most luscious natural, ecologically rich landscapes.
72 hours in Kuching: Wildlife lovers need to pay a visit to the Semenggoh Wildlife Centre, which is home to the endangered Bornean Orangutans. Once you've had your fill of watching our ape friends swing from tree to tree, it's time for your own adventure – kayak down the 11km Sungei Sarawak Kiri to the backdrop of mangroves and limestones, then visit Anah Rais: a village which is home to the indigenous head-hunting Bidayuh tribe and well-preserved bamboo longhouses.
The second day brings cave exploration. Drive up to Bau, where you'll find the Fairy Cave: a limestone with a stalagmite structure at the entrance that looks like a Chinese deity. Get lost in nature at your next stop. The Bako National Park has ten hiking trails for you to pick with varying lookout points, views and wildlife to greet. Your last day here will be all about mainland Kuching. This under-the-radar spot has a historic waterfront, with river cruises, and China House: an arts and culture hub. Like many Malaysian cities, Kuching does not lack in the street food department. Take the afternoon to munch your way through endless bowls of Sarawak laksa, slow-braised pork ribs and kolo mee, a local fave of minced pork and noodles.
Fly to: Kuching via direct flight.
Flight time: 1 hour and 25 minutes
Kanchanaburi, Thailand
Why visit: A lesser-known destination just a three-hour drive from Bangkok, you might know Kanchanaburi 'cos of the famous bridge over the River Kwai. But there's more to it. The town ticks all the boxes if you're looking for adventure, nightlife, a dose of culture, a history lesson and everything in between.
72 hours in Kanchanaburi: Adventure seekers, strap on your trekking shoes and attempt to climb seven tiers of waterfalls at the Erawan National park. After cooling down in the emerald green pools, make your way to Tham Krasae Overlook and railway station to enjoy views of the River Kwai. If you dare, walk on the railway tracks that are suspended above the river for a thrilling yet unforgettable experience. The next day, hop over to the Jeath War Museum to learn the hardships POWs had to face while building the bridge over River Kwai. It gives you a new perspective when finally walk on the bridge, which is a mere five-minute walk away. Finally, recharge with a massage, have a cuppa at The Library Cafe or party hard on Maenamkwai street where the nightlife scene is booming with pubs and bars.
Fly to: Bangkok via direct flight, before a three-hour drive to Kanchanaburi.
Flight time: 2 hours and 30 minutes to Bangkok
Krabi
Why visit: It's an open secret that Krabi is an elevated version of Phuket. Rife with sparkly turquoise waters, limestone karsts and plenty of water sports, it's one of the greatest spots for a beach getaway.
72 hours in Krabi: Island-hopping is the way to go when in Krabi. There are numerous long-tail boat tours available that'll take you to islands like Koh Lanta, Koh Phi Phi, Koh Rok, Koh Talabeng, Koh Poda and more. If you're in the mood to work those muscles, spend day two by putting your rock climbing skills to the test. Railey beach has various climbing routes for beginners to experts and though some routes can be tough, you'll be rewarded with amazing views of the beach. Finally, water sports like kayaking, parasailing, diving, kite surfing and the must-try white water rafting will pump those adrenaline levels to the sky.
Fly to: Krabi via direct flight
Flight time: 1 hour and 50 mins to Krabi
Johor Bahru, Malaysia
Why visit: Mention long weekend and many of us will have one thing in mind – a road trip to JB. Whether it's the food, shopping, cafe-hopping, a cheap massage or a fun staycay, it's a destination that doesn't necessarily need an itinerary and we dig that. But if you need some tips, check out our guide to shopping and cafe-hopping in JB!
72 hours in JB: There are over a dozen hotels near the causeway but the one we keep going back to is DoubleTree by Hilton Hotel Johor Bahru. The two-bedroom suite is great for a girls' trip and you have to try the Italian restaurant on the 13th floor for an al fresco meal by the pool. Indulge in some cafe-hopping (check out the JB cafes that we personally visited!) at the unofficial hipster hood along Jalan Trus, Jalan Pahlang and Jalan Dhoby, plus don't forget to take home a couple of packets of the banana cake from Hiap Joo Bakery. Spend your final day watching a movie, having Korean BBQ or shopping at City Plaza or if you're up for non-stop karaoke, Neway Karaoke Box is open till the wee hours of the morning.
Fly to: An hour ride from the city, depending on traffic